2.
Adriana Lima said, "What's up, New York?" to a New Jersey crowd:
3.
The VMAs countdown clock cut off a lot of celebrities.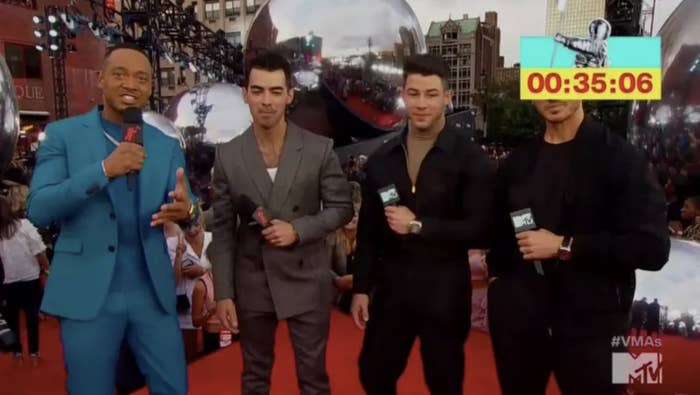 4.
People were not here for Sebastian Maniscalco mocking "safe spaces"
5.
Normani's audio glitched, but she still killed it, OMG:
6.
Normani's jacket wouldn't come off at first, and her dancer almost ripped her arm off:
7.
This person realized this awkward, shady fact 👀:
8.
People thought Camila Cabello was lip-synching:
9.
Lil Nas X and Bobby Lytes had this awkward moment:
10.
And Bobby photobombed the host: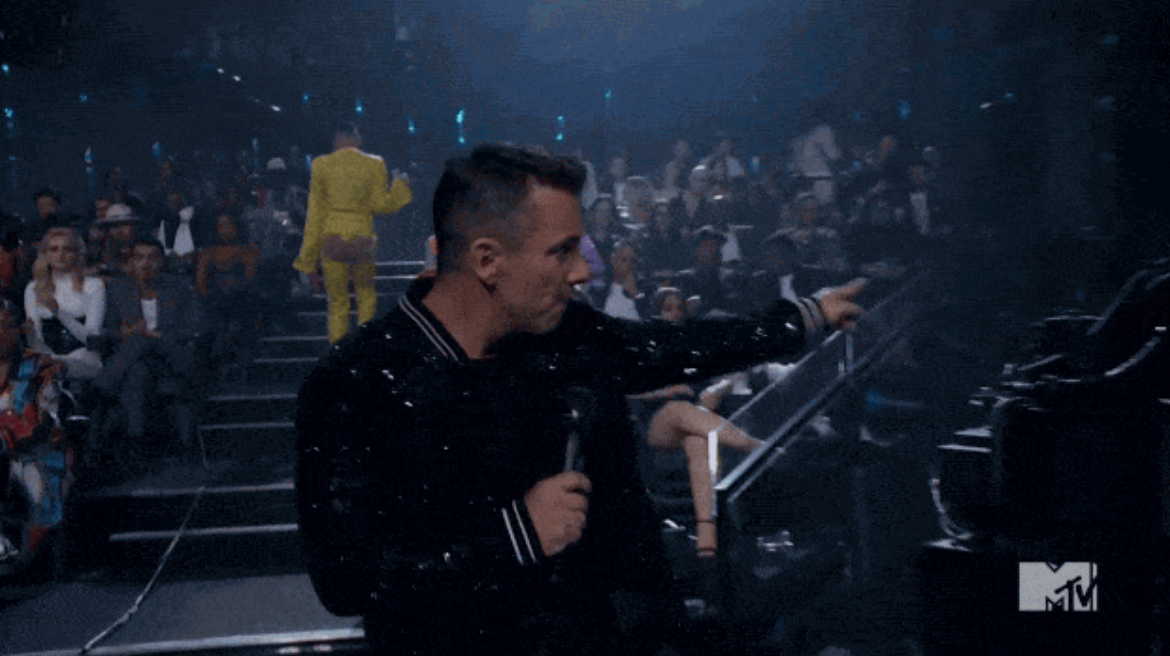 11.
Lizzo went home empty-handed, despite her four nominations:
Notice any more awk moments from the VMAs? Let us know in the comments below!