One of the first questions Andy asked was whether John Mayer watched that 96-hour livestream Katy Perry did to promote her album Witness — and he did.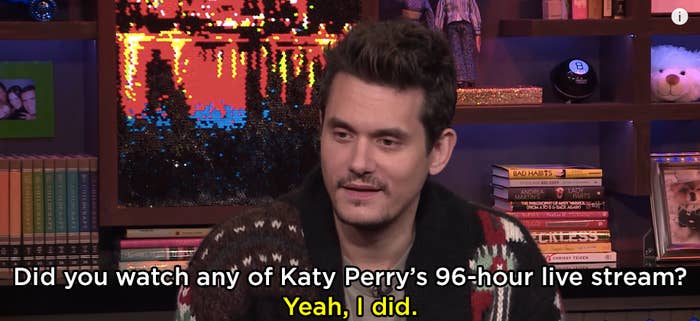 Then, Andy asked him what he thought of it. Here's what John said.
He said he's not gonna be one of those people who acts like they're too cool to watch it.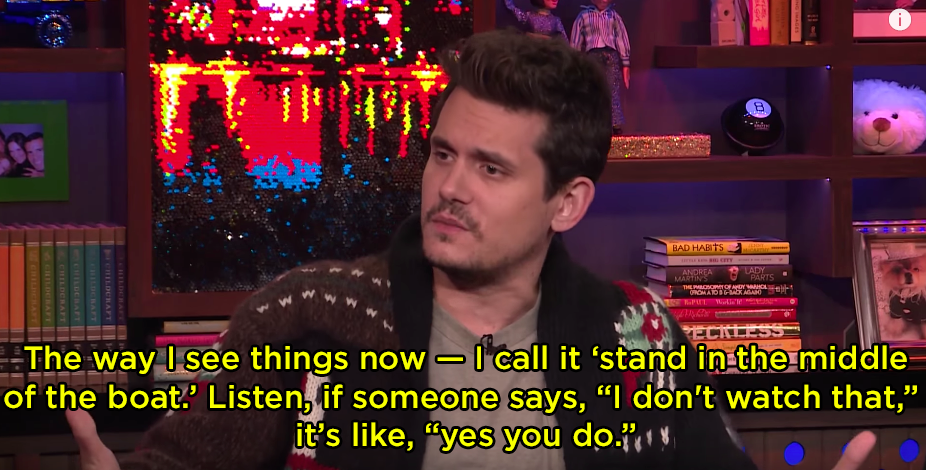 And he also said he recently texted Katy at 4 a.m.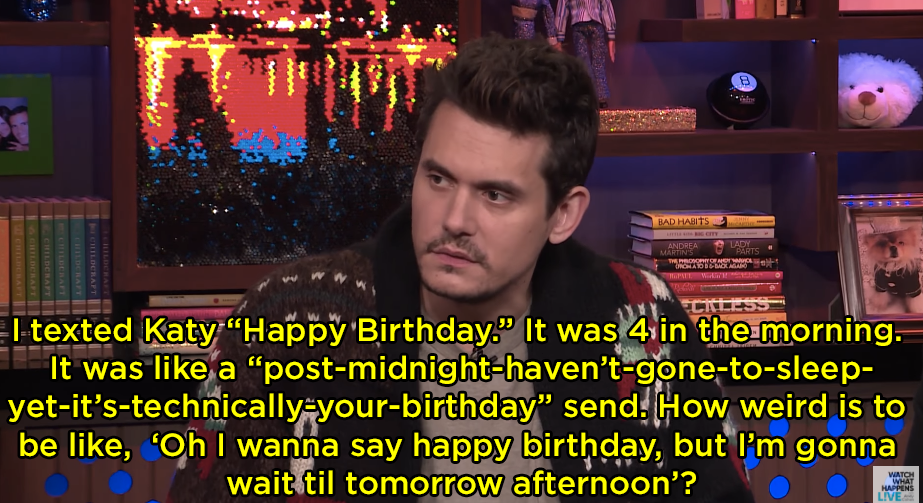 Props to him for checking in and being mature!