1.
Trevor Noah got one of the carpet decorations stuck to him:
2.
John Legend accidentally blended in to the carpet backdrop:
3.
Regina King got lipstick on her dress moments before winning her Emmy: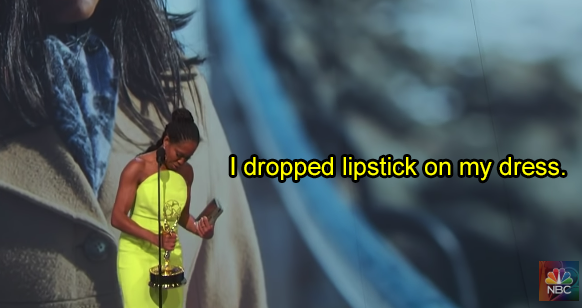 4.
Kirsten Dunst couldn't find her seat:
5.
The camera caught Issa Rae checking her phone during Betty White's standing ovation moment:
6.
Michael Che told this funny-but-sadly-accurate joke: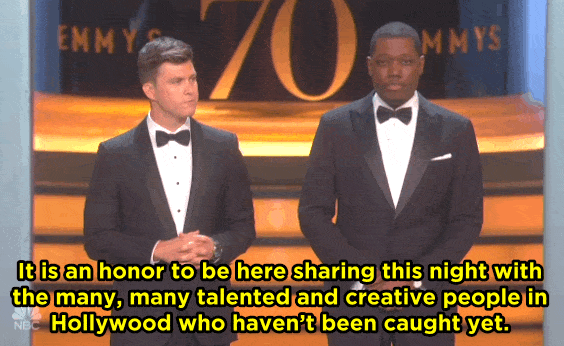 7.
Bill Hader hugged Atlanta character Teddy Perkins after his win was announced...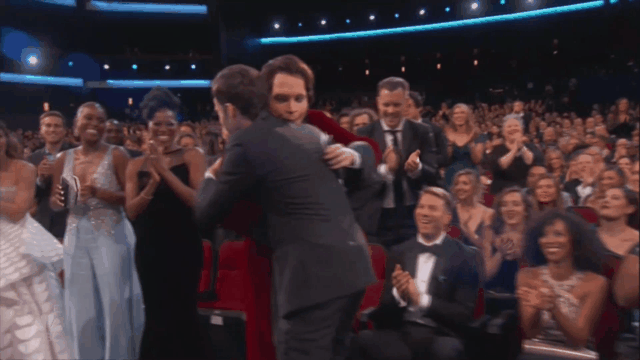 ...and then admitted he didn't know who he had just hugged: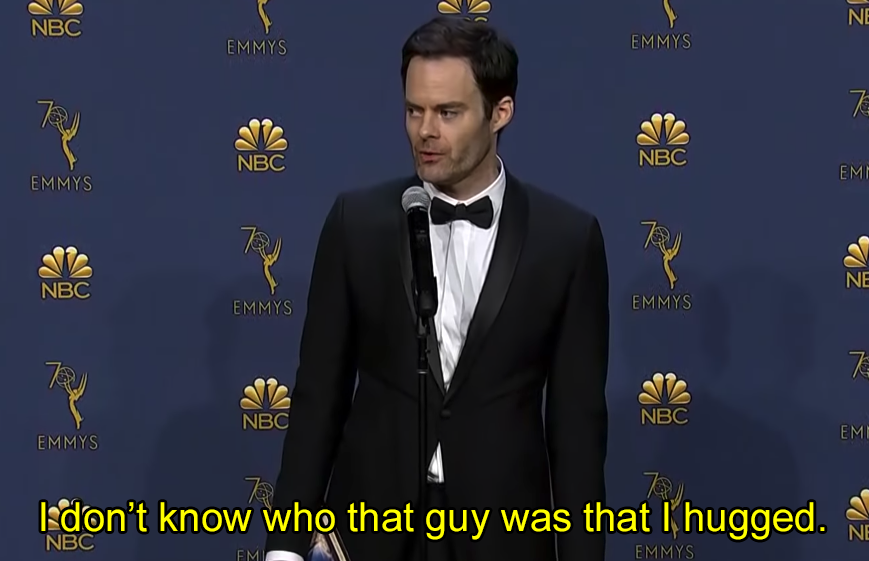 8.
Winners had these oversized looming images behind them during their speeches:
9.
Maya Rudolph and Fred Armisen's Emmy's history bit didn't get many laughs: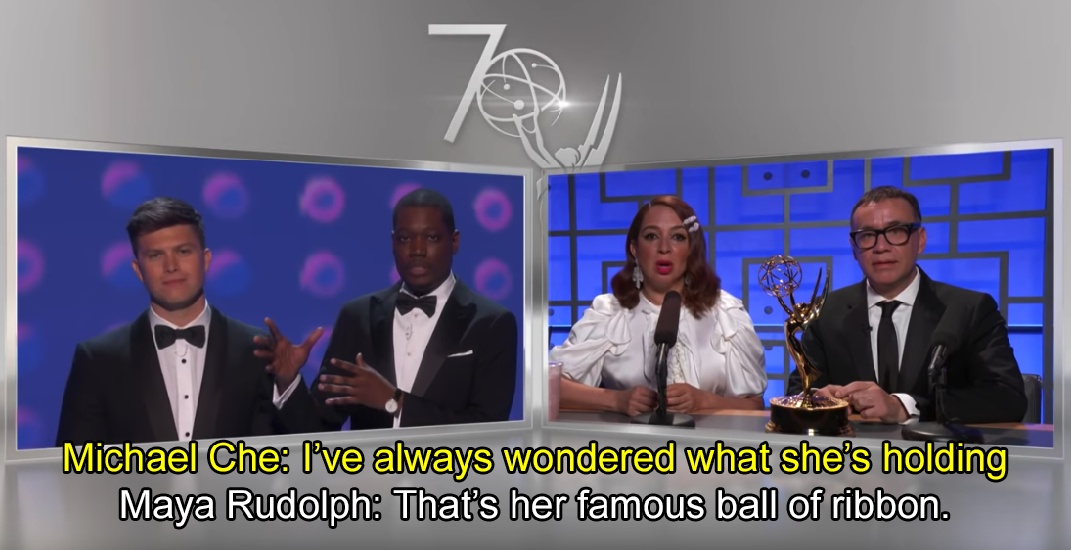 10.
And a lot of people considered the presenters, skits, and overall show to be awkward and low-energy.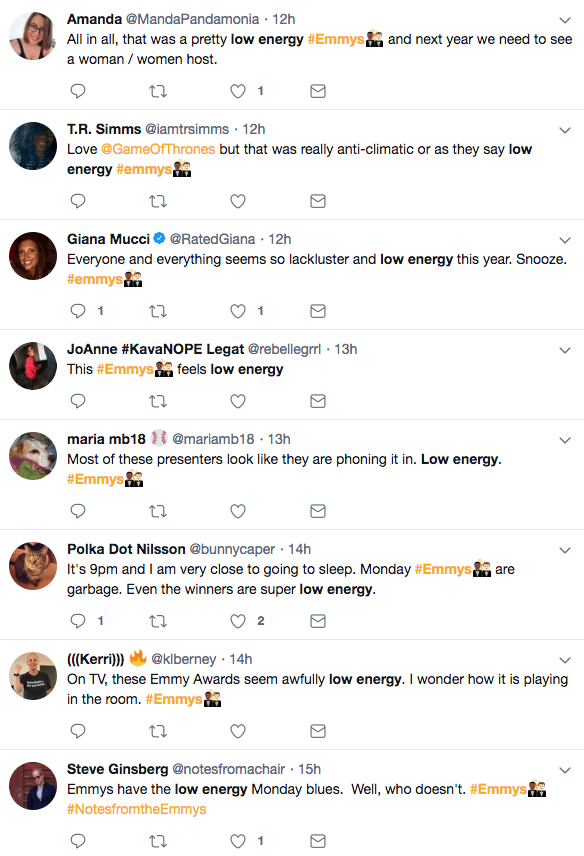 11.
There were some awkward silences/weird pacing throughout: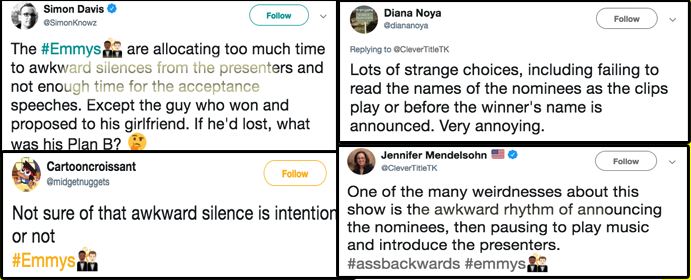 12.
Matthew Rhys, who won the Emmy for Lead Actor in a Drama Series, kind of shaded that cute proposal moment everyone loved: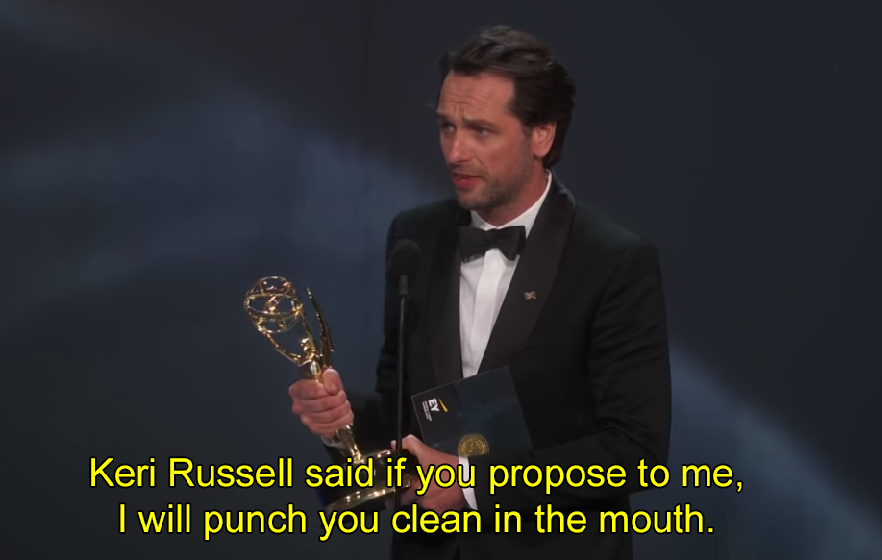 13.
Game of Thrones won Outstanding Drama Series when many considered the nominated season to be one of the show's worst: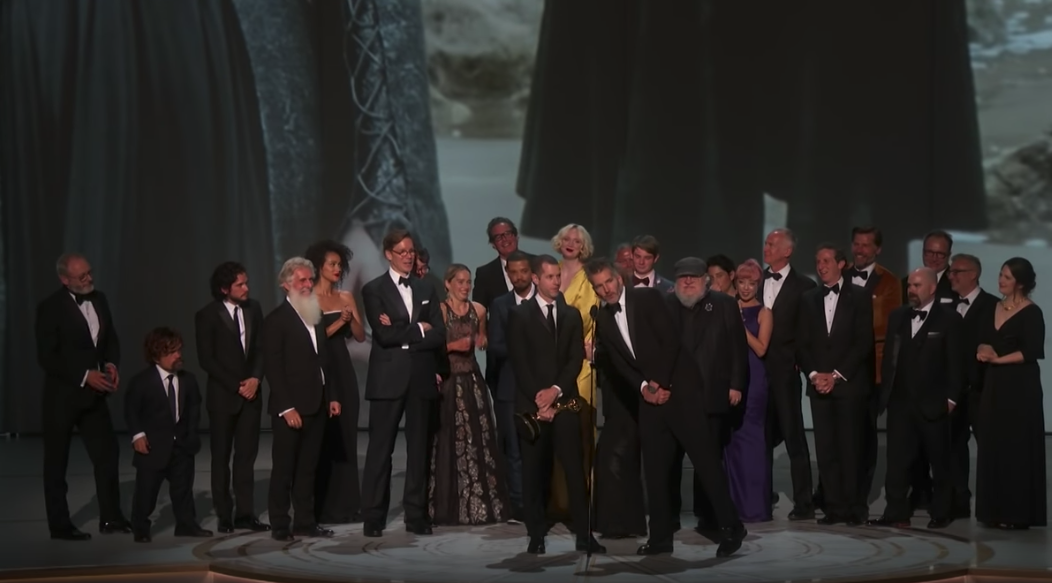 14.
And lastly, Jeff Daniels talked about horses a lot in his speech: