1.
This ex reached out with a hilarious proposal:
4.
This girl posted heartfelt conversations with her dad:
5.
This group chat hilariously discussed one of their friends going out with a girl named Rihanna:
6.
This dad went on his first date in a while and hilariously documented it:
7.
This dude broke up with his gym partner:
12.
This girl (aka BuzzFeed writer Syd) definitely didn't mean to send this text: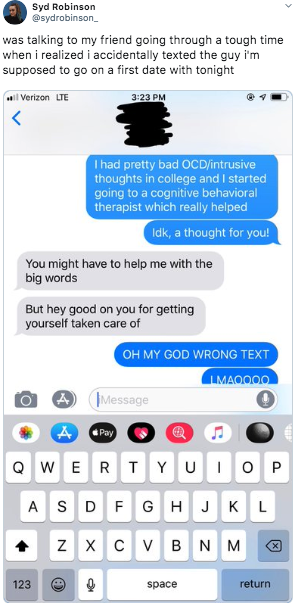 13.
This guy pretended he was Cole Sprouse:
14.
And last but not least, this influencer's VERY DIFFERENT messages went viral: