So, I was flipping through the channels at around 1:30 a.m. yesterday, and I saw that Hey Arnold! was on.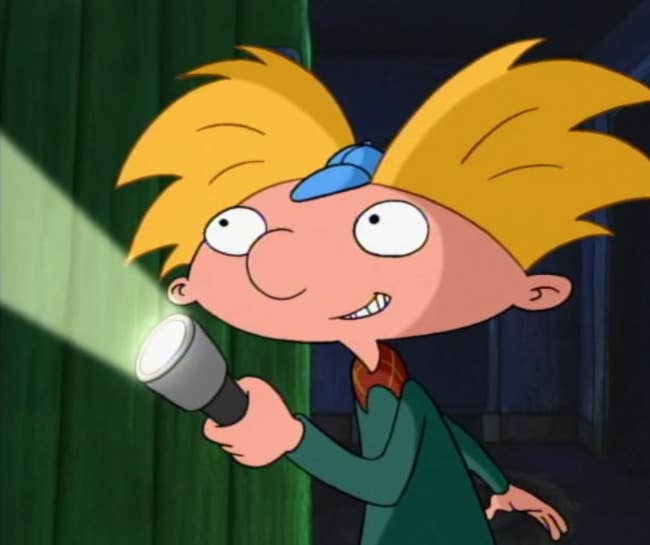 And as I was watching, I was like, "Wow, it's so cool and progressive that Arnold wears a skirt. Good for him."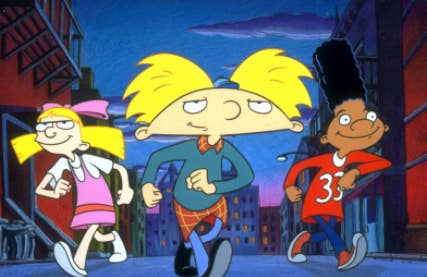 Then I thought, "Wait, when did this show even come out?" So, I did some research* and found out it first aired in 1996. But I also came across something far more important...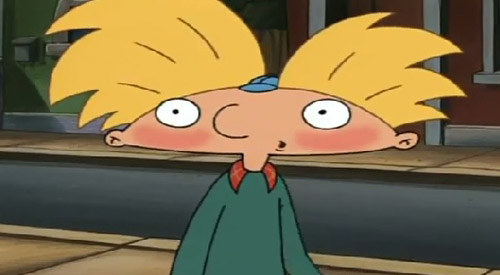 This: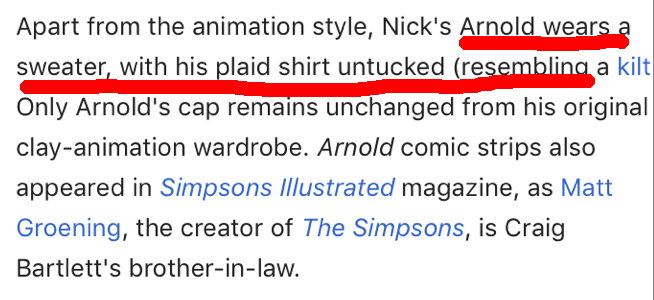 EXCUSE ME?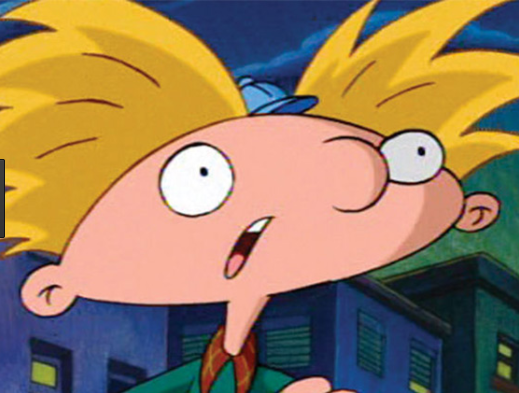 Wow, so it really isn't a skirt or a kelt. It's just his shirt untucked.
After processing what I had just learned, I reached out to my co-workers to share the news: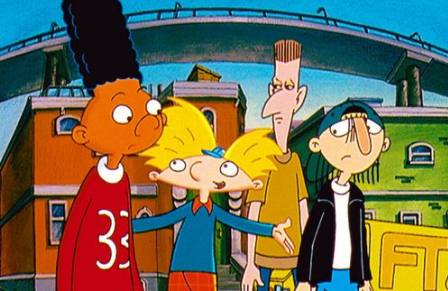 But they knew.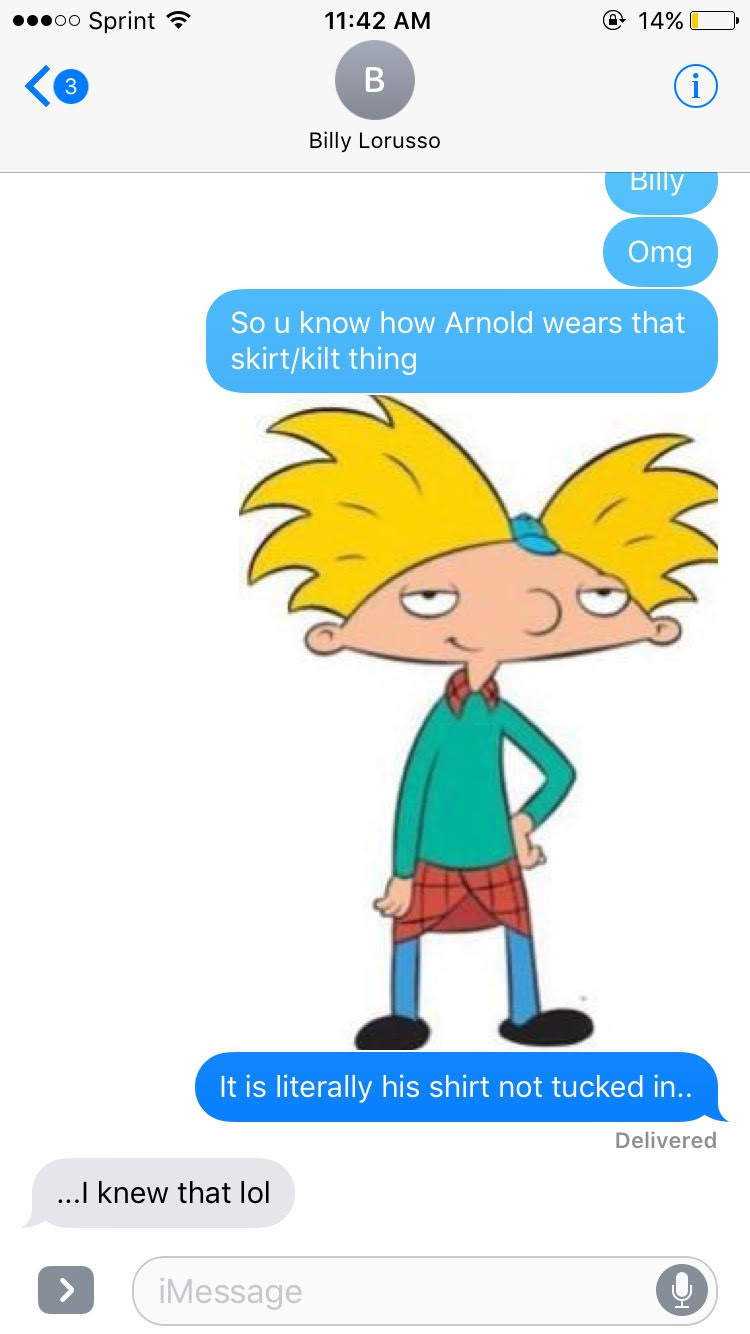 They all knew: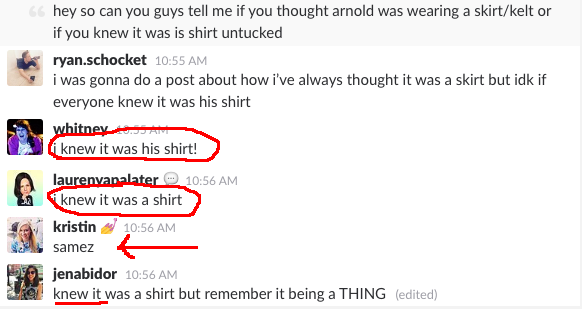 Oops. Something went wrong. Please try again later
Looks like we are having a problem on the server.
But more importantly, DID YOU KNOW ARNOLD IS NOT WEARING A SKIRT?
Yes, I knew this. Everyone knows this. You are stupid.

OMG NO I DID NOT. MIND BLOWN.

I think I knew this already.