By now, you probably know Dylan Mulvaney. Dylan rose to fame on TikTok for her series "Days of Girlhood," in which she documented her transitioning journey.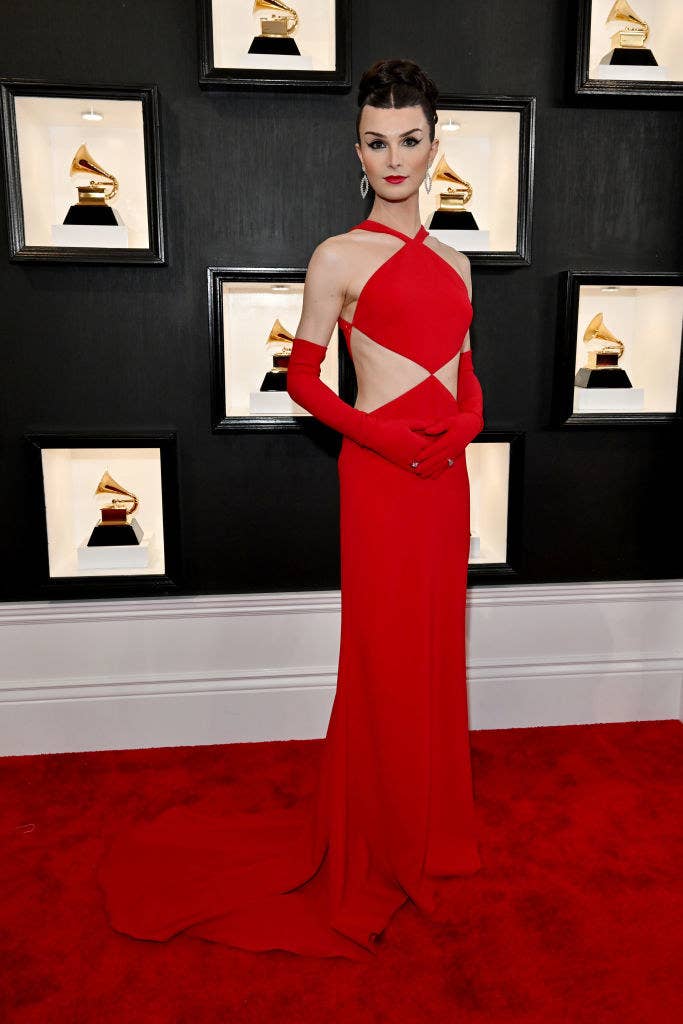 Well, at the Grammys on Sunday, Dylan approached Laverne on the red carpet. She posted the video she took of the two, and it's now gone viral.
Dylan begins the video, "I'm about to walk up to Laverne Cox. We're at the Grammys. She's on my vision board this year." Then she approaches Laverne and tells her that she was on her vision board this year.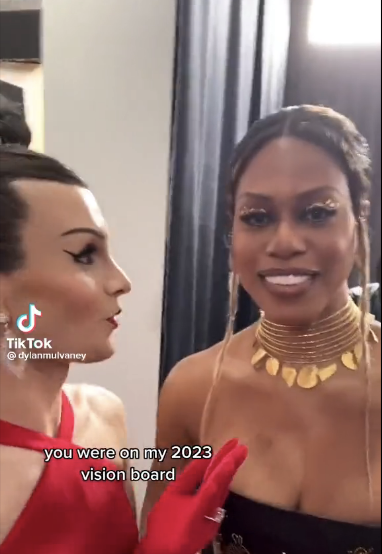 "I was on your 2023 vision board. That's lovely," Laverne responded. "It's insane that you're documenting so much of your life."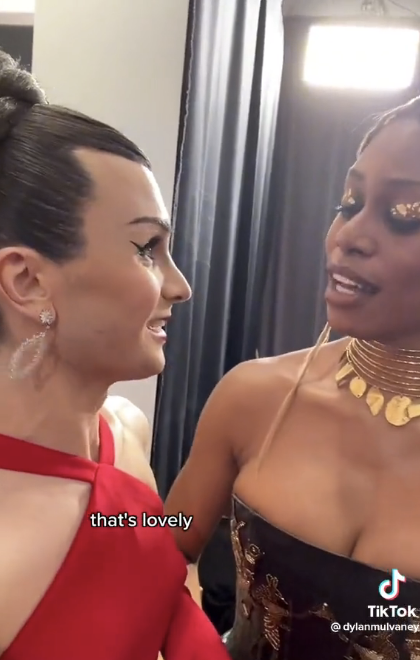 "Make sure you keep things to yourself. Everything cannot be for the public," Laverne added. "They love it, but everything cannot be for them."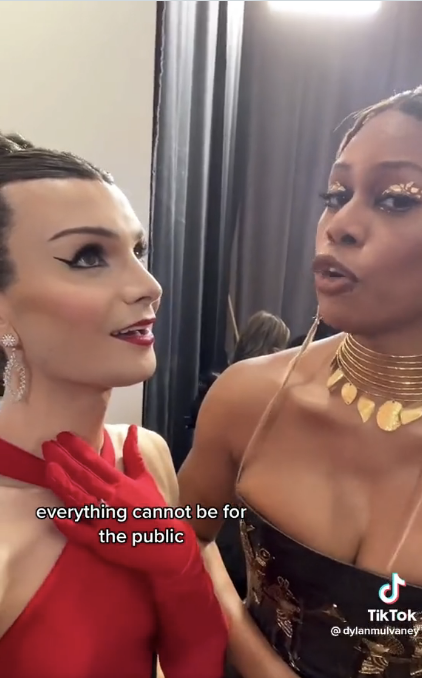 Dylan slightly interrupted and said, "I just did my FFS [facial feminization surgery]," to which Laverne responded with this: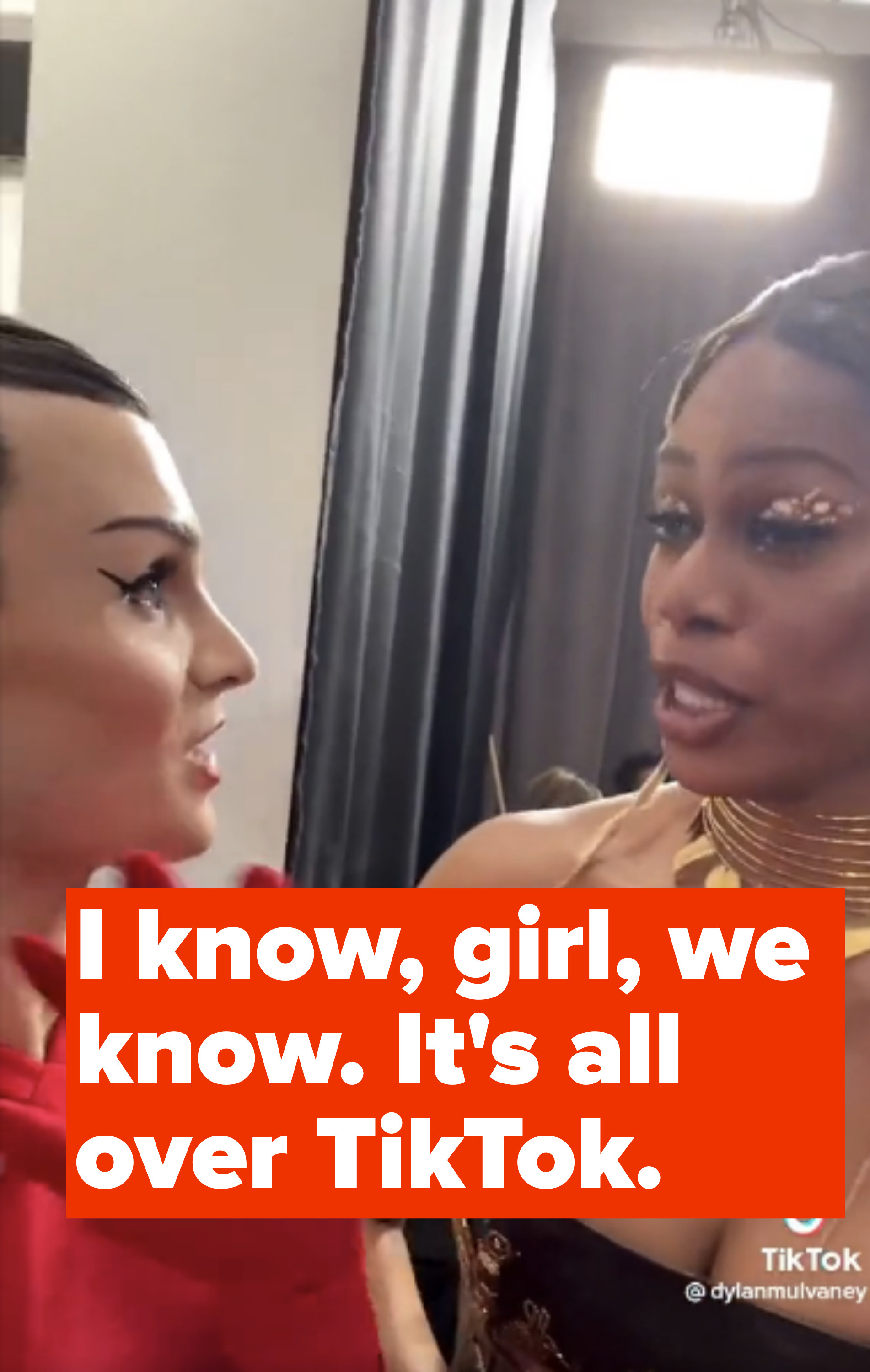 IDK if Dylan asked Laverne to share what she wanted to say to her followers, but it cut to Laverne saying, "I want to say to everyone who's supporting her — thank you. I think it's really important that we have support from people and love from folks. I see all the love that you give her, and it's so important. It's not just important for her, but all of the trans people out there who maybe aren't getting that support."
Dylan then added, "Please give that love that you give to us to every trans person."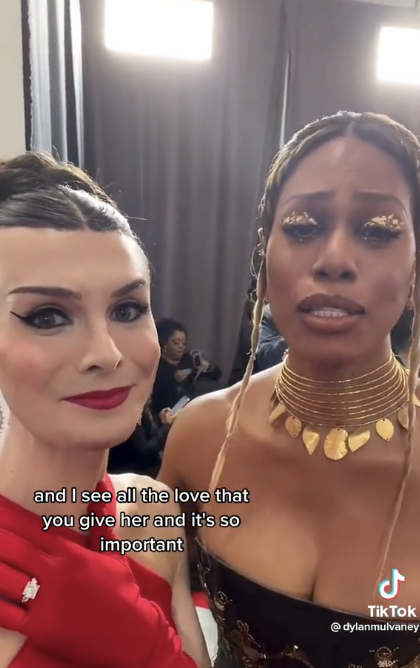 ...the general consensus was that Laverne was just looking out for another trans woman:


UPDATE
This post and its headline have been updated to better reflect the substance of their conversation.