Eight people died and many more were injured at Travis Scott's Astroworld Festival this weekend. This occurred after thousands of fans "began to compress towards the front of the stage," the Houston fire chief stated.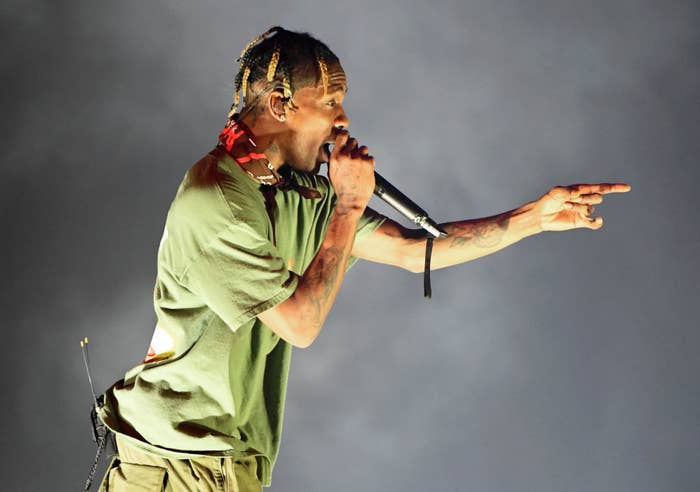 "People rush the stage whenever Travis comes on," attendee Madeline Eskins told BuzzFeed News. "They have mosh pits — I'm used to that. This was something completely different. I mean, nothing could've prepared me for this."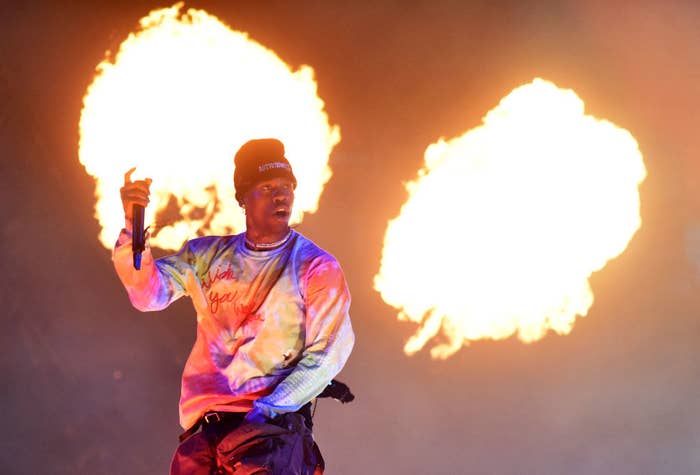 She continued, "I tried to look at my boyfriend; I couldn't even turn my head to look at him. I told him I needed to get out of there. He was like, 'We can't.' And then I, honestly, I thought I was going to die."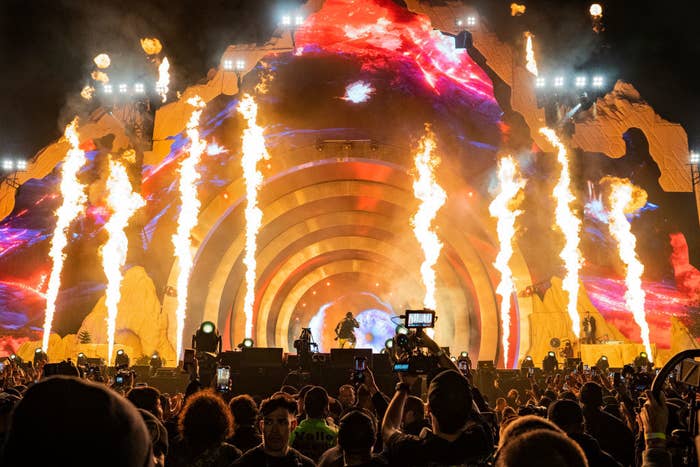 Travis issued a statement after news broke of the deaths and injuries. "I'm absolutely devastated by what took place last night. My prayers go out to the families and all those impacted by what happened at Astroworld Festival," he wrote.
And today, Kylie Jenner issued a statement too, writing, "Travis and I are broken and devastated. My thoughts and prayers are with all who lost their lives, were injured or affected in anyway by yesterday's events. And also for Travis who I know cares deeply for his fans and the Houston community."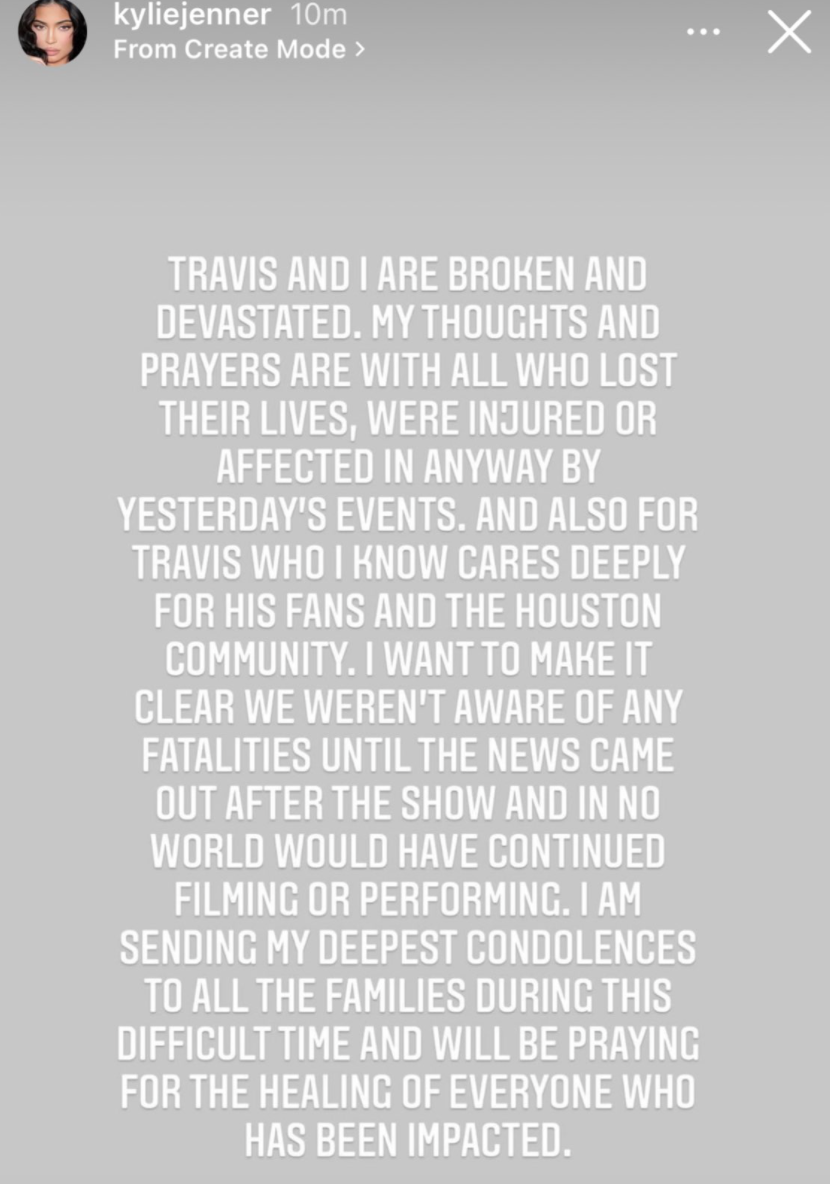 "I want to make it clear we weren't aware of any fatalities until the news came out after the show and in no world would have continued filming or performing," she continued.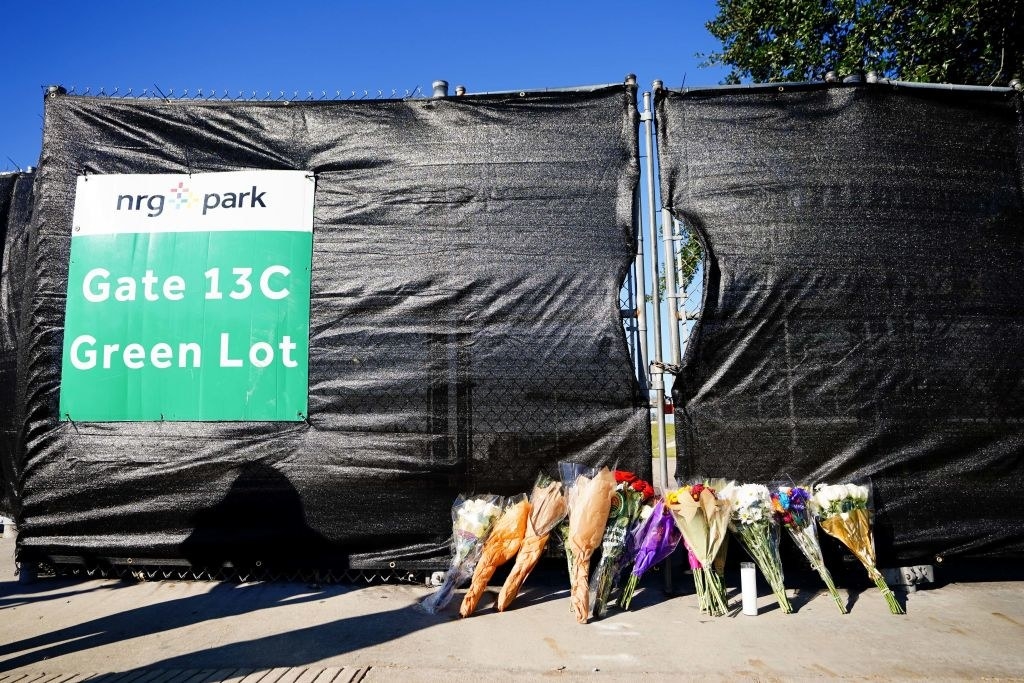 "I am sending my deepest condolences to all the families during this difficult time and will be praying for the healing of everyone who has been impacted."