Flash forward to 2022. Recently, they I.G.D., aka Instagram debuted to the world:
And now they're taking the natural next step as a Hollywood couple — they're debuting on the red carpet.
That's right! Last night, at the 2022 White House Correspondents' dinner, the two stepped out as a couple on the red carpet. Kim wore a sparkly Balenciaga dress, and Pete wore a black Prada suit with Vans.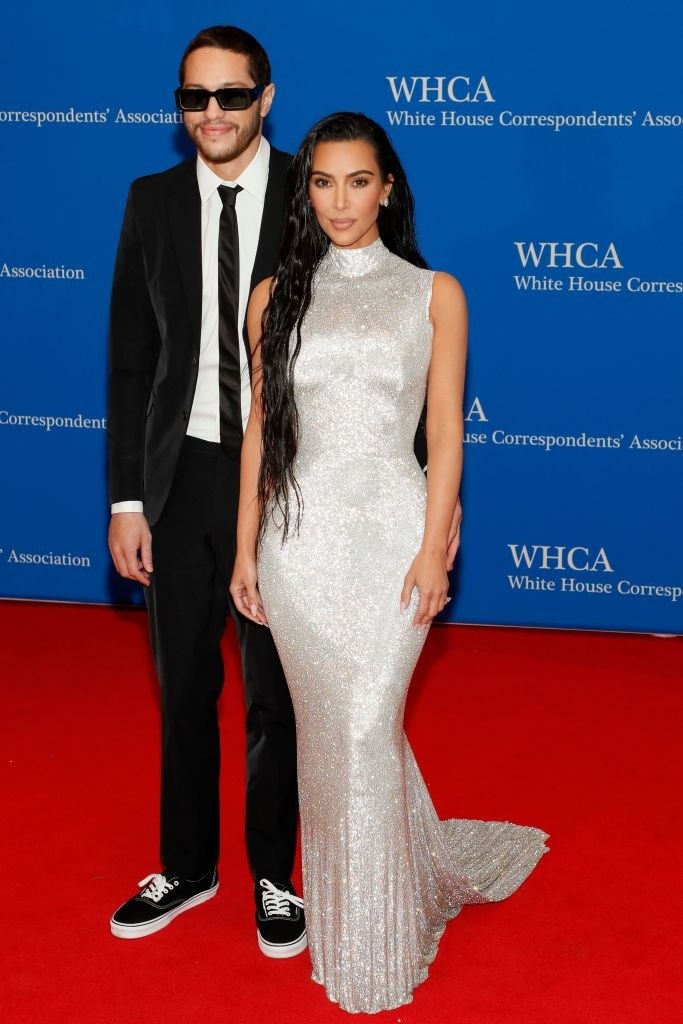 Pete also rocked a handlebar mustache of sorts and seemed to have gotten a spray tan, probably as per Kim's advice.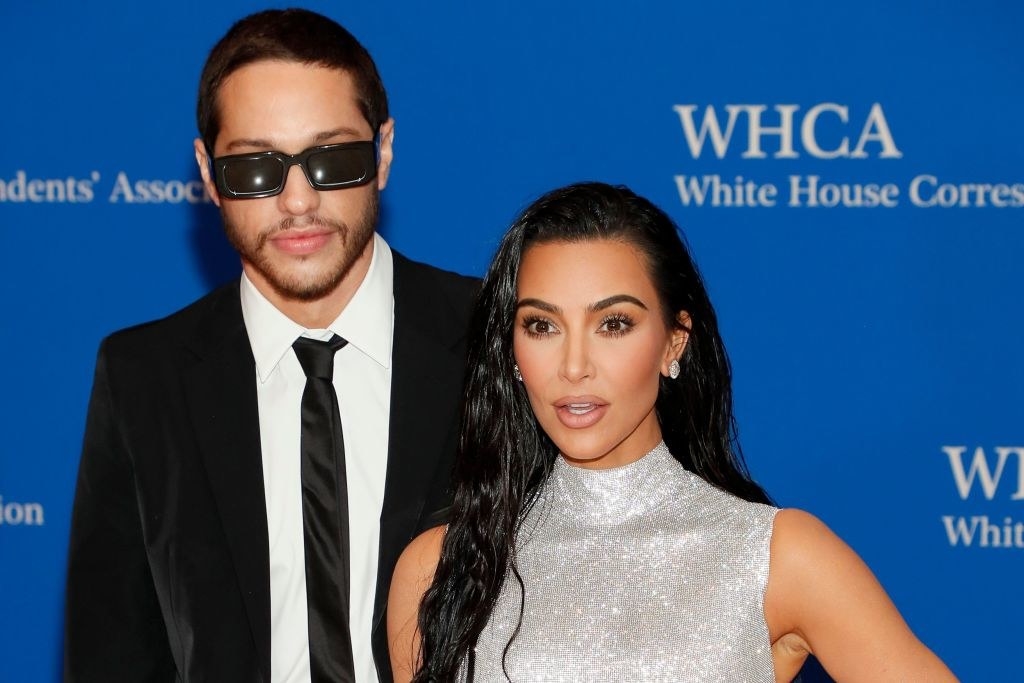 Honestly, even if you're not a fan (me), you gotta admit — they look great.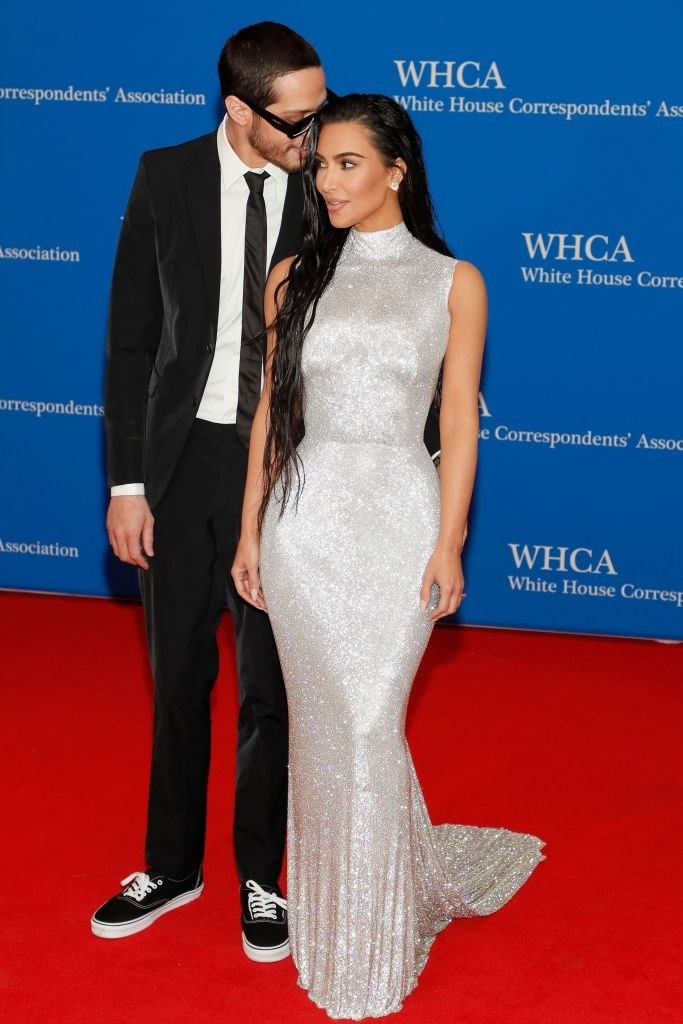 And they do seem happy!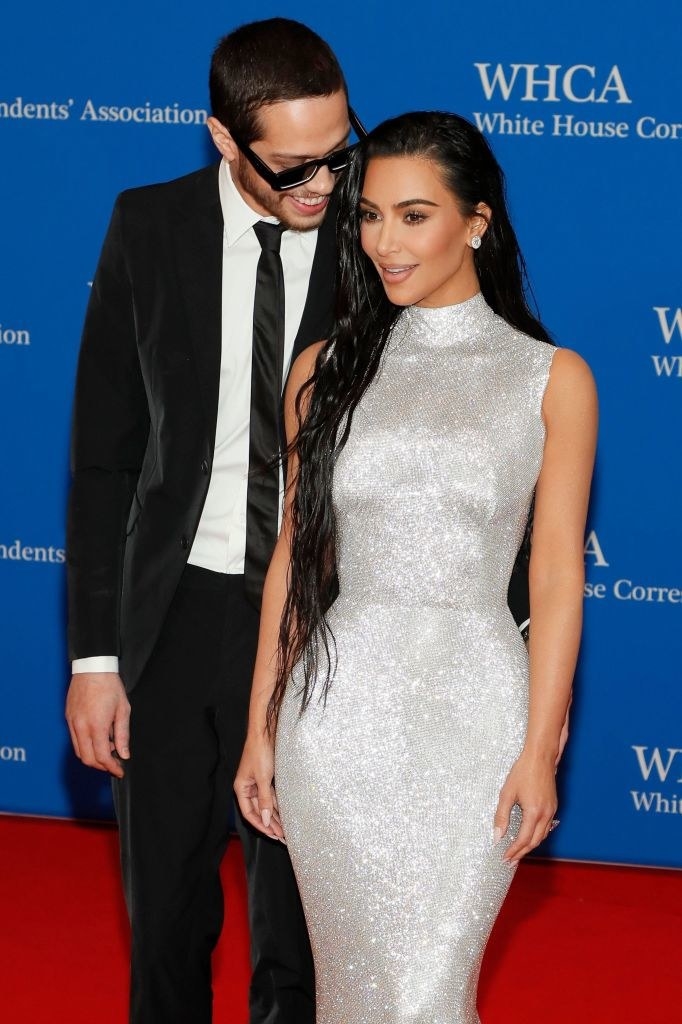 Wishing these two love birds a million more years of happiness and red carpet lewks. Bye!