For Coachella Weekend 2, Justin Bieber hit the stage with Ariana Grande as her surprise guest to perform his song "Sorry."
During the performance, it's pretty clear Justin's using a backing track, as the audio is identical to the studio version of the song.
People were quick to call him out for lip-synching:
One of those people was E!'s Nightly Pop host Morgan Stewart, who criticized his performance:
Justin must've gotten wind of the situation and clapped back on Twitter, saying the host was being bully-like:
He also said she turned something positive — Justin's return to performing — into a negative moment:
Ariana chimed in with a clapback/explanation of the situation, saying the performance was a last-minute decision: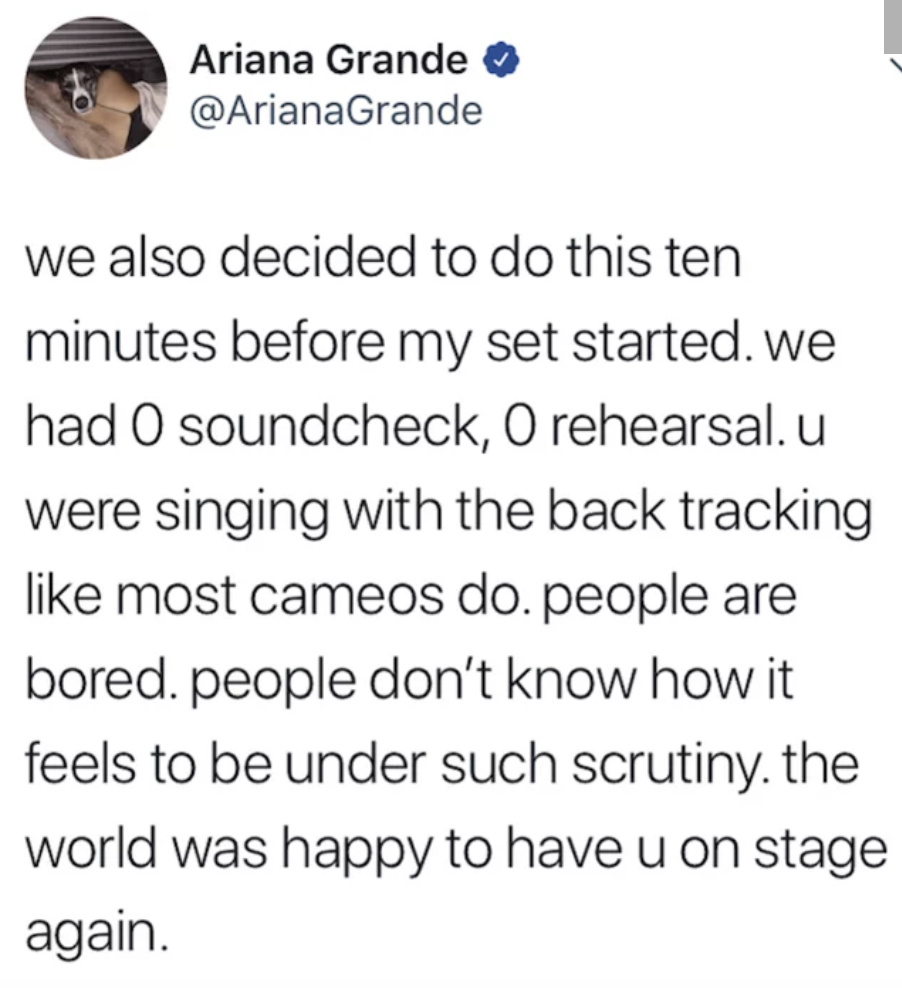 And in a now-deleted tweet, Ariana added:
Circling back. Your fans, friends, and the world is thrilled to have you back. Everyone was so happy to see you smile like that. No one will ever understand how it feels to be you, but it's not their job to. Take care. Make music. You are loved. P.S. everyone in that video will be streaming. I don't like when people try to ruin beautiful moments for my friends."
Looks like Justin's wife, Hailey, appreciated Ariana having Justin's back: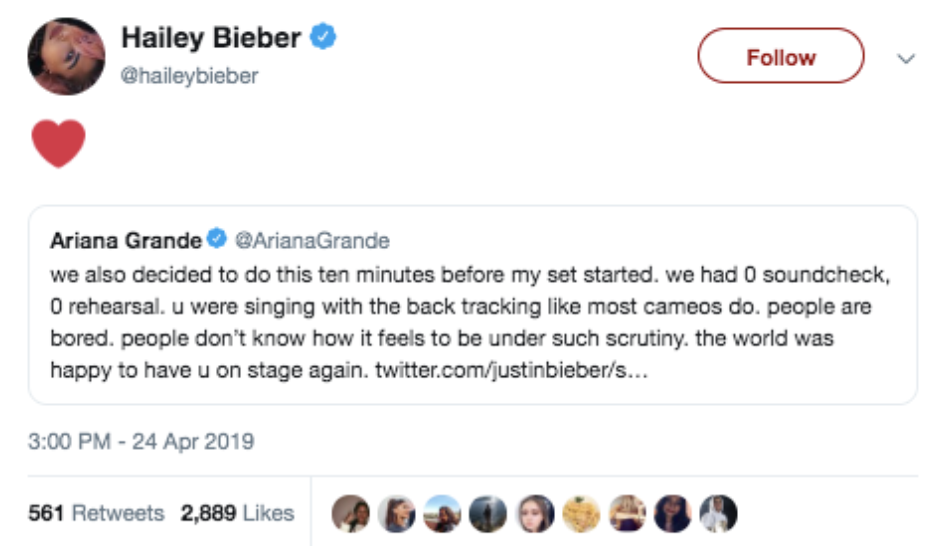 As do I. Gotta love when celebs defend each other, tbh. Let's just all be kind to each other. Sound good? Good. Bye!