Jennifer Has Apologized For Calling Lala Kent The C-Word, So That's Good
Beef squashed.
You know Oscar winner Jennifer Lawrence and Vanderpump Rules star Lala Kent.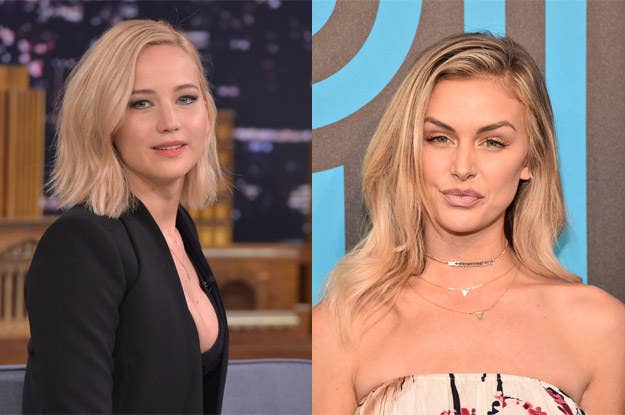 In early March, Jennifer — who loves Bravo shows — was on Watch What Happens Live, where she called Lala the C-word for befriending her enemies on Vanderpump Rules.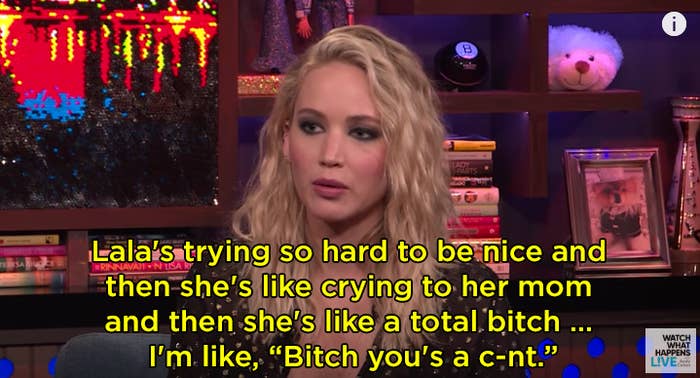 Lala also went on to diss Jennifer's physical appearance and recent films, saying:
Well, here's the thing. Now anytime you bring her up, like, I'm going to have nothing nice to say about her. I'm going to say that her hair sucks, her face is a little too pudgy, like she needs to stop the drinking, you know? I said it, you don't have to worry.
Now it's been three months and Lala has talked about the feud again. On Jenny McCarthy's podcast, she was asked if Jennifer has apologized. She said she has:
I actually received a very sweet email from her. For me, it was more like I felt dumb because she's an A-list, Oscar-winning actress and I'm like "Oh, that kind of hurt my feelings."
As for the type of apology, Lala said she felt it was sincere:
This is how I knew it was organic — because she said right after she said it that she wanted to punch herself right in the face...I only see her on interviews and she's always so funny and that seems like it's something that would come out of her mouth. So I just thought it was a very stand-up thing for someone of her stature to do.
OK, sooooooo... it sounds like they've squashed their beef in a mature way, which is GOOD! I'm happy for them/love them both.
Key takeaways: Don't call people the C-word or insult their physical appearance!!!!!!! Sound good? Ok bye!