Ok, real quick: Remember everyone thought Shawn Mendes and Hailey Baldwin were dating because they came together to the Met Gala?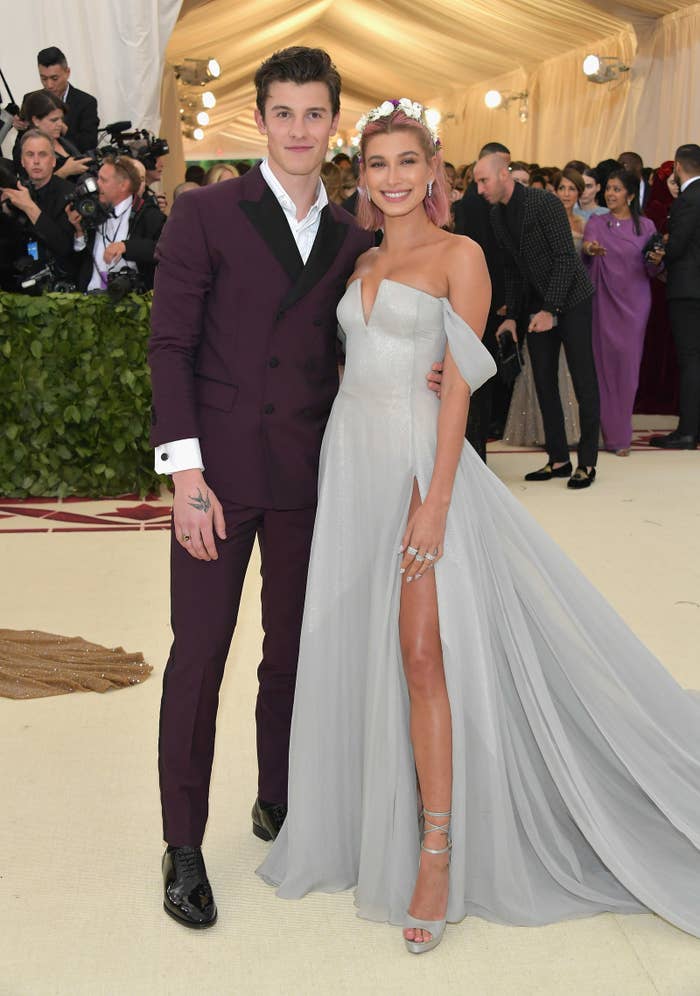 I mean, they did look official: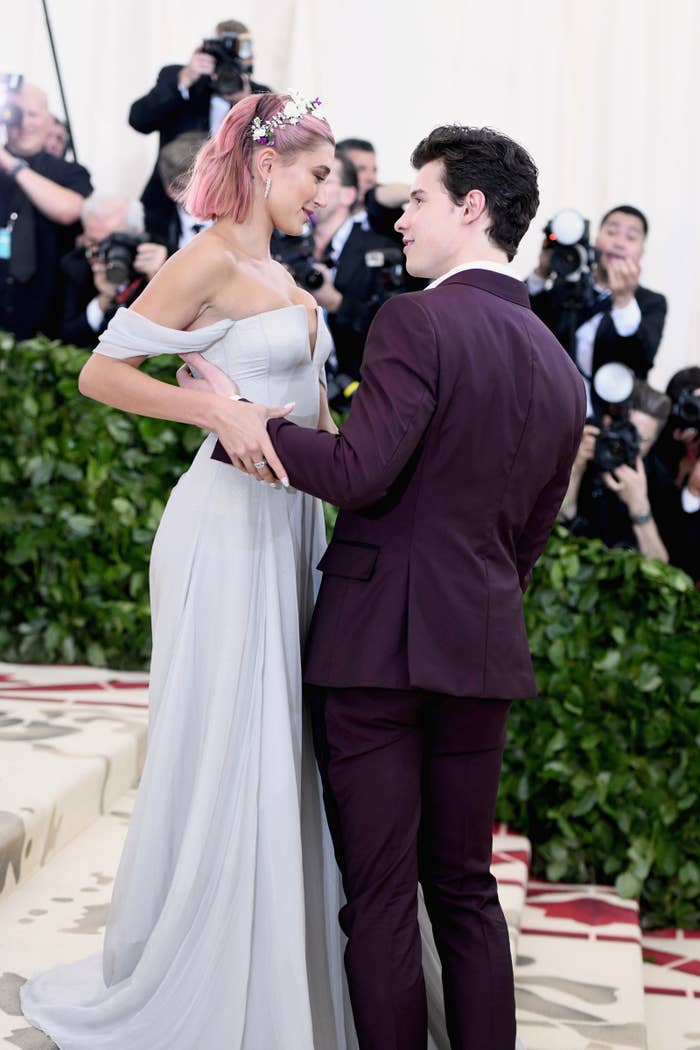 Then, all of a sudden (aka like 2 weeks ago), Justin Bieber and Hailey Baldwin were spotted making out in a Brooklyn park in a video obtained by TMZ.
But the drama continues. Hailey literally deleted all pics of Shawn from her Insta.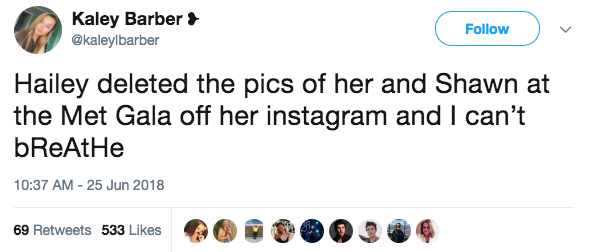 Don't call me crazy because it looks like I'm not the only one: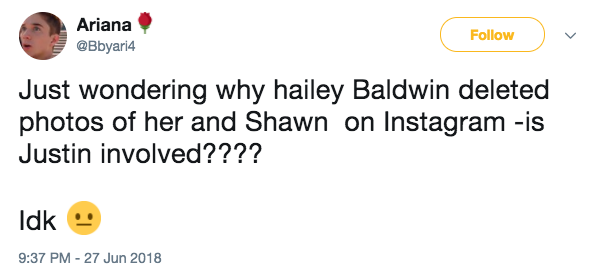 I mean, we know Justin doesn't have the best track record when it comes to dating. I just have questions now:
* Did he make her delete pics of him?
* Did he delete them himself?
* Did she do it herself?
* Did they both decide it was a good idea?
* Did she "archive" them, so she can bring them back later???
SOMETHING IS GOING ON, AND I WANT ANSWERS NOW.
Do you know what's going on? Do you care??? Let me know in the comments!