She and Nicole Kidman, who was also a guest, kinda shaded each other the whole time and then it culminated with four words to describe Giada's pizza:
Well Giada returned to the show and Ellen brought up the infamous, now-viral moment: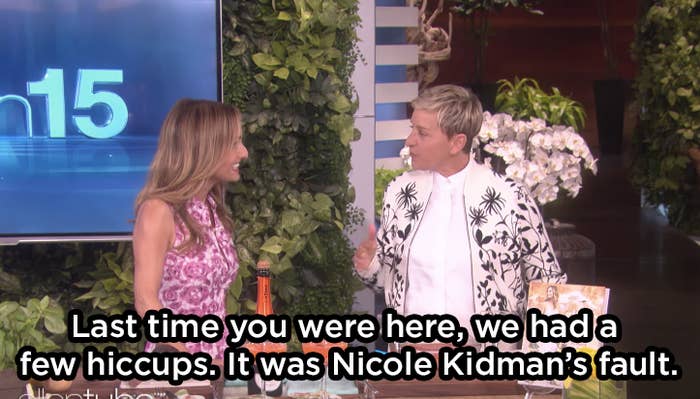 Giada joked "She's not here, is she?!"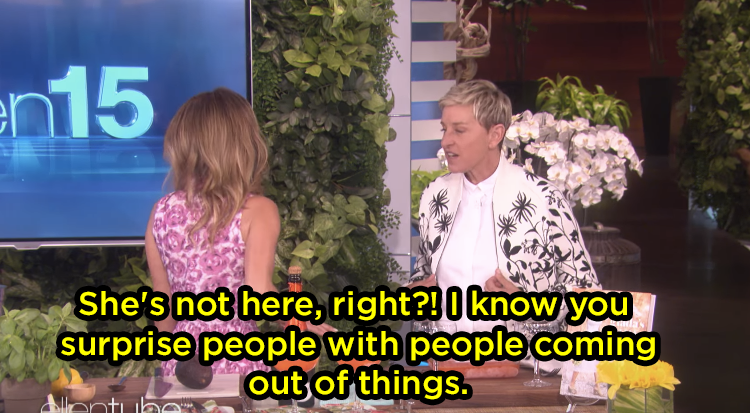 Ellen even made her rewatch the moment: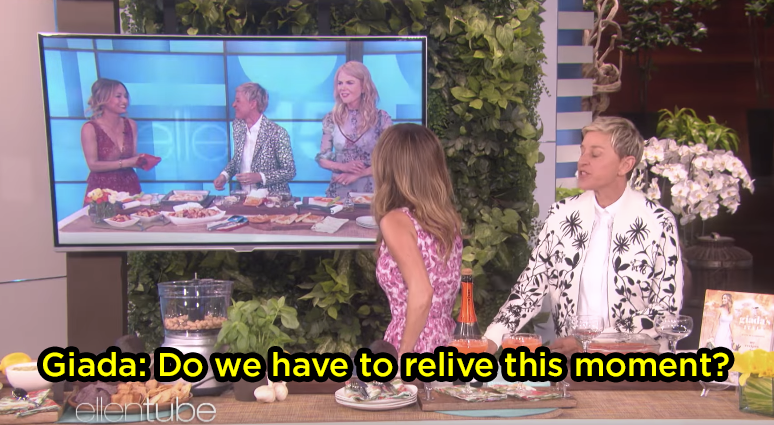 But Giada and Ellen addressed what really happened with the pizza — they were made too early: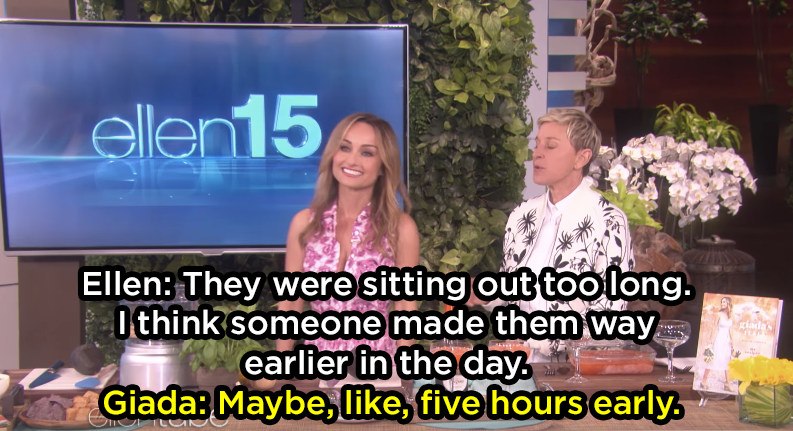 And honestly, I feel bad for Giada. She said this time, she was constantly checking to make sure everything was perfect: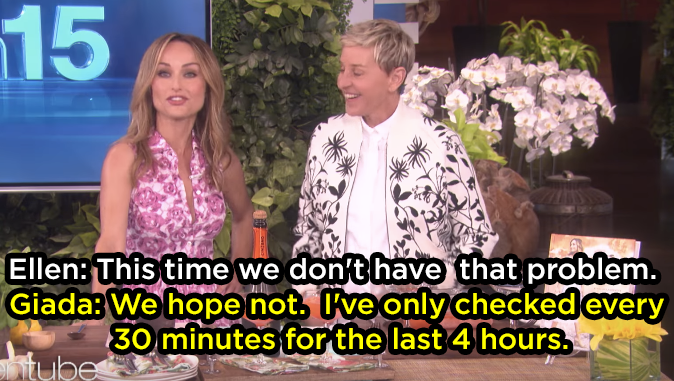 But that doesn't mean she didn't throw a liiiiittle shade towards the end of the segment when they made — YUP — pizza.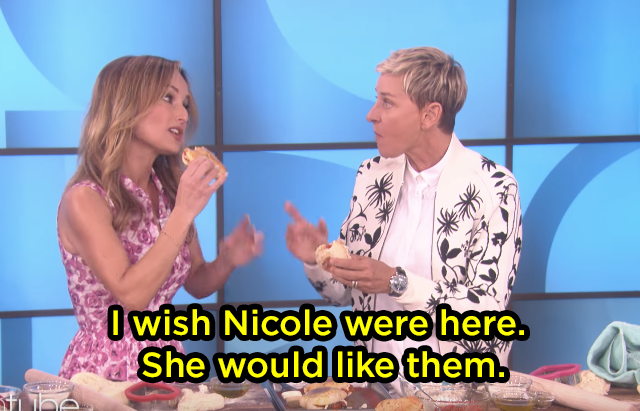 LMAO...can we please get these two on Ellen again ASAP?