1.
When John was Andy's wingman: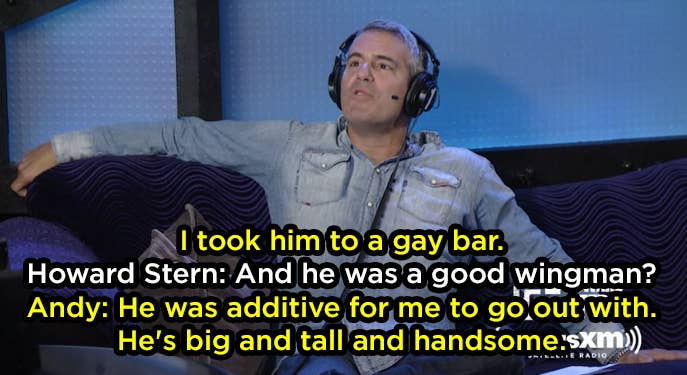 2.
When Andy's gratefulness knew no bounds:
3.
When John hacked Andy's Insta: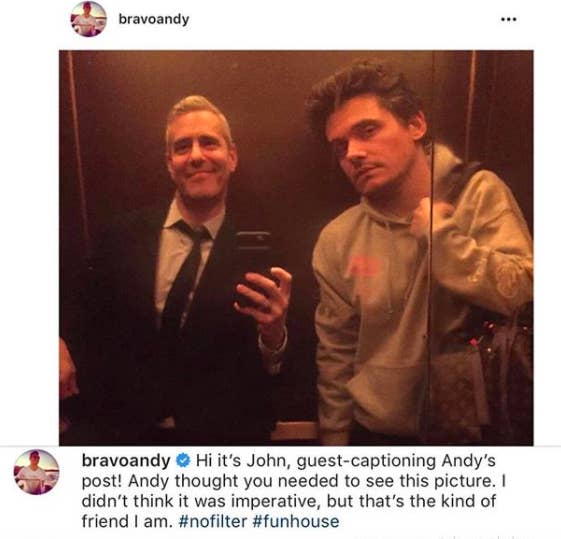 4.
When John was best-friend-level honest with Andy: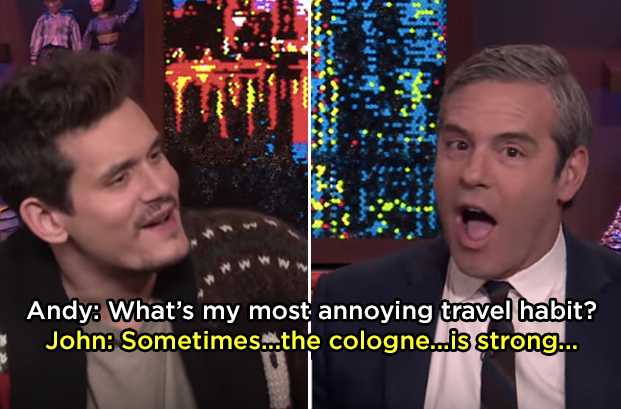 5.
And when John made Andy breakfast at his house: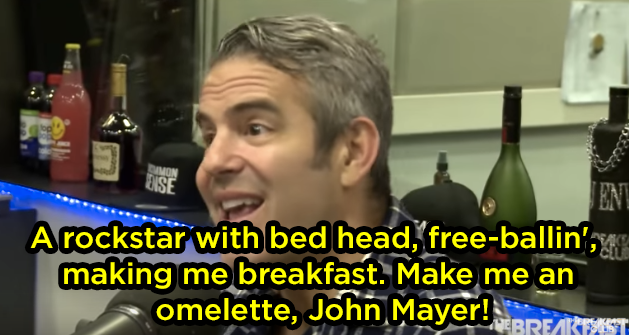 6.
When Andy was loyal AF and wouldn't spill the tea on John's relationship with Katy Perry: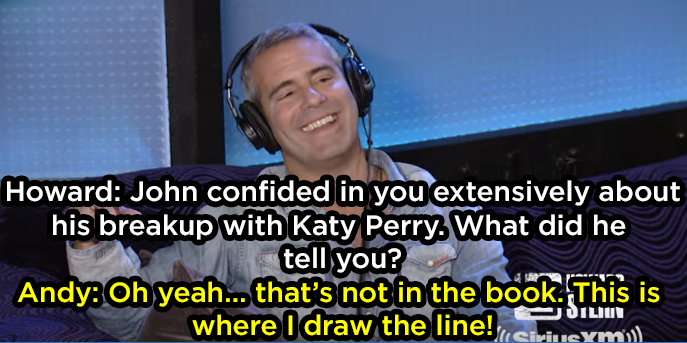 7.
When they celebrated Pride together: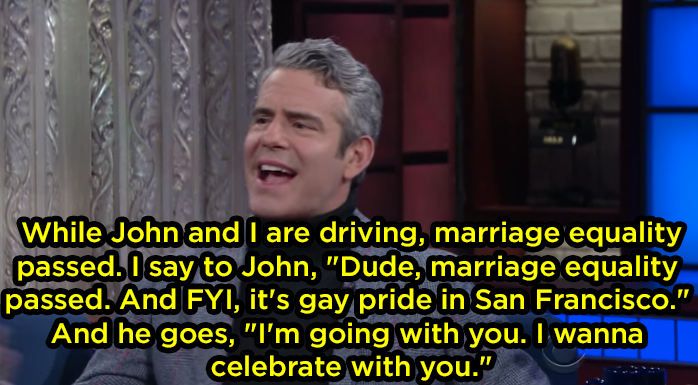 8.
When they Periscoped their whole road trip: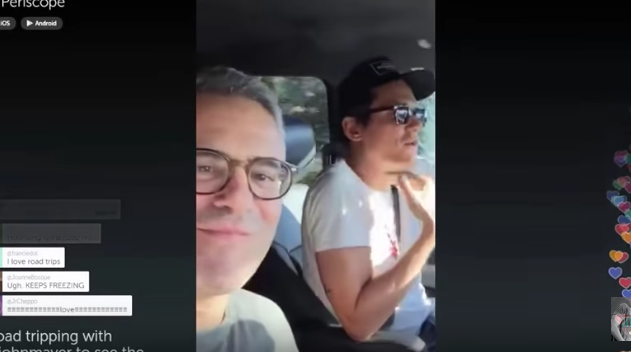 9.
When John almost made Andy cry: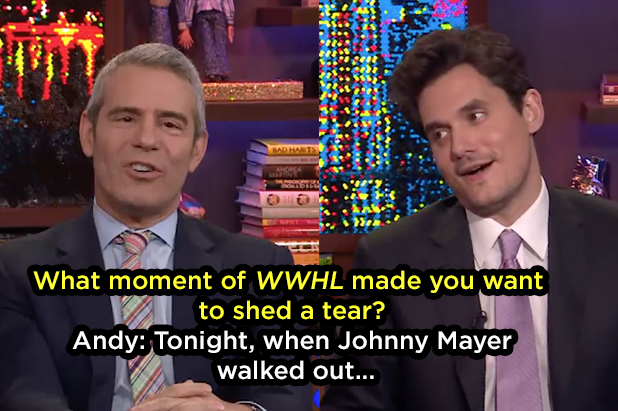 10.
When they went to Riviera Maya together: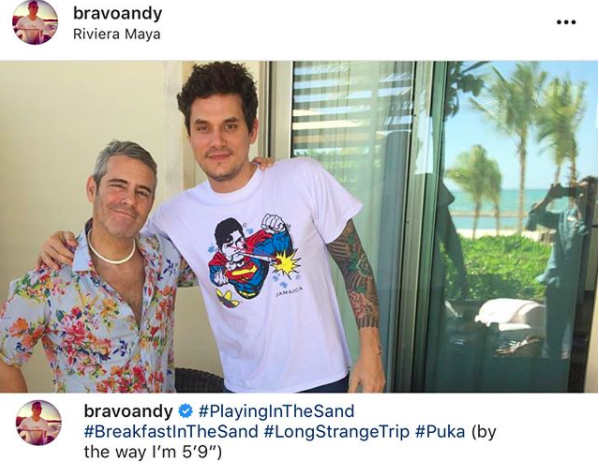 11.
When Andy wore this and John was 100% here for it:
12.
When they posted up in this fire pic:
13.
And for this fire selfie: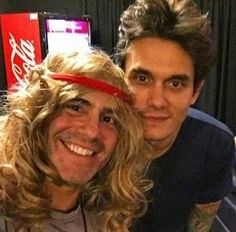 14.
When John Mayer was jealous of Andy's "work friends":
15.
When John Mayer surprised Andy for his 50th birthday on Watch What Happens Live, which airs next week.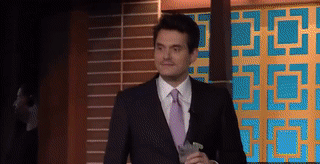 16.
When they shared this kiss: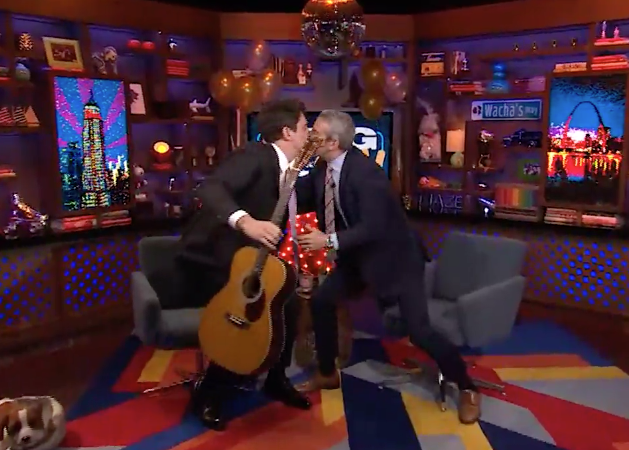 17.
And then when John serenaded him with a rendition of "It's My House" by Diana Ross.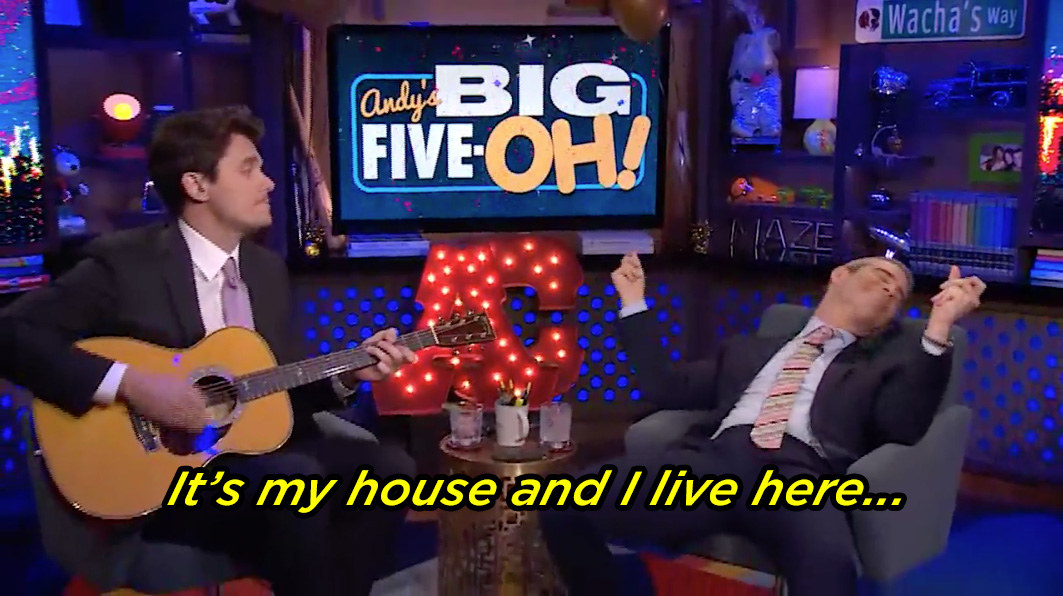 18.
And last but not least, when they couldn't decide on who's the Oprah and the Gayle of their friendship: