OK, so today is the national holiday of Queen Rihanna's birthday.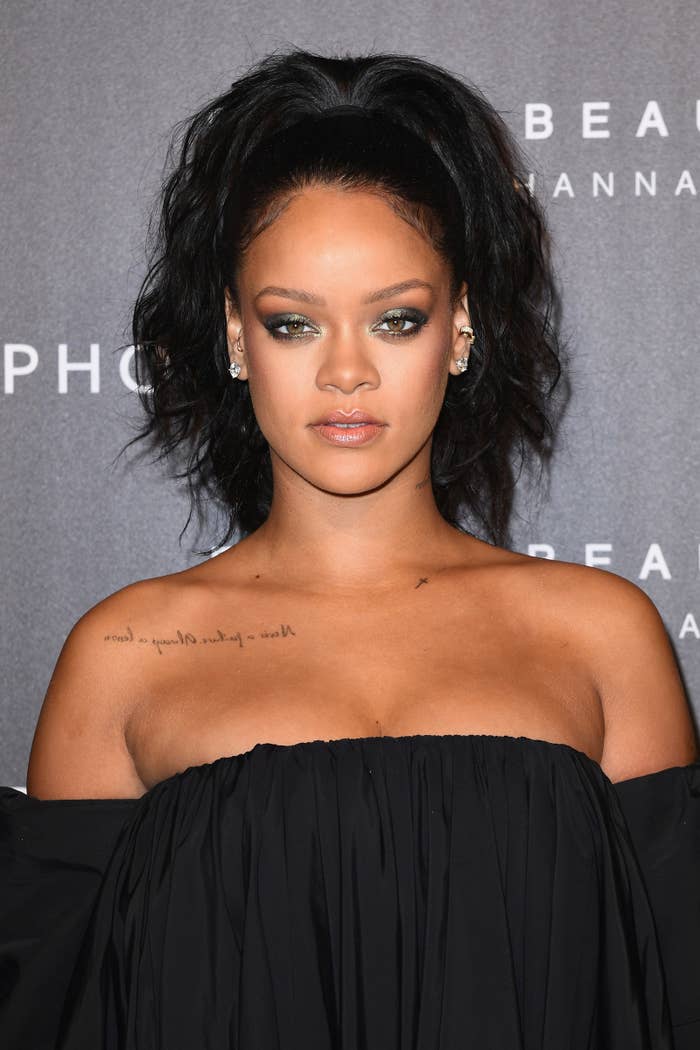 She turned 30 and everyone on social media is wishing her a happy birthday:
...including her ex Chris Brown, who posted a baby pic of her on Instagram.
Brown wished her a happy birthday in the caption and tagged her:

Earlier this month, Brown tweeted about going on tour with Rihanna: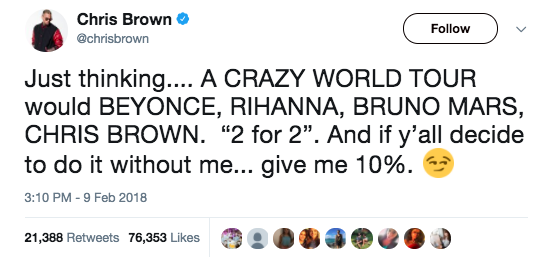 So at this point, people are like, WTF?!


Others were saying that Chris has changed and that people should move on from what has happened: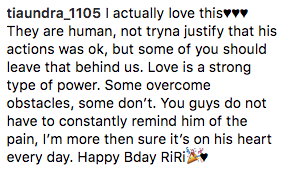 If you have thoughts about this situation, let us know what you think in the comments below!