1.
When she treated this performance at a daycare like it was the Super Bowl.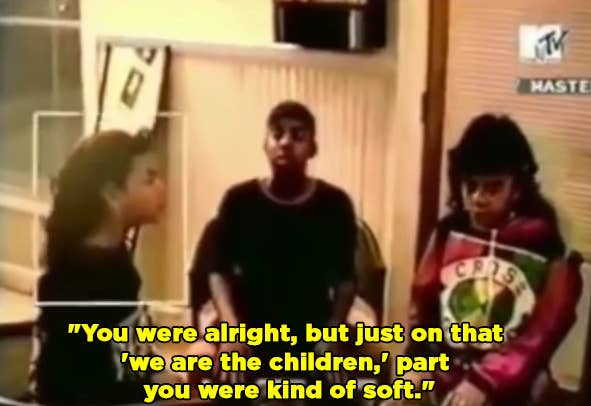 2.
When Farrah was sick and Beyoncé did not think she should be working: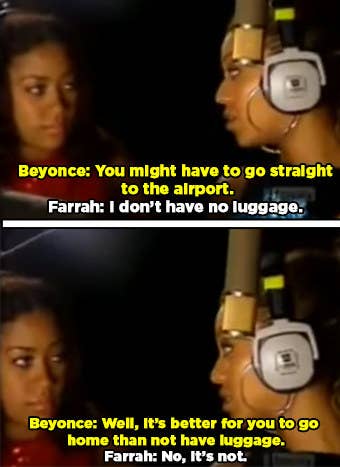 3.
When she stuck up for Kelly and Michelle after Wendy Williams called the group "Beyoncé and the Girls":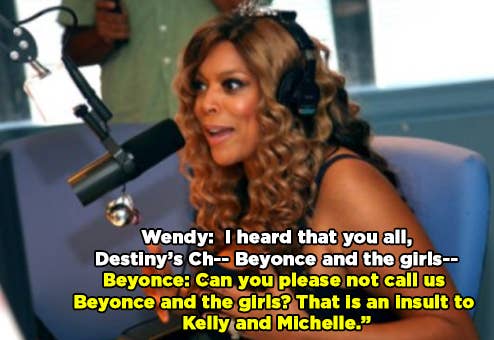 4.
And when she stuck up for Lauryn Hill at the BET Awards after the boyband Mindless Behavior insulted Hill earlier: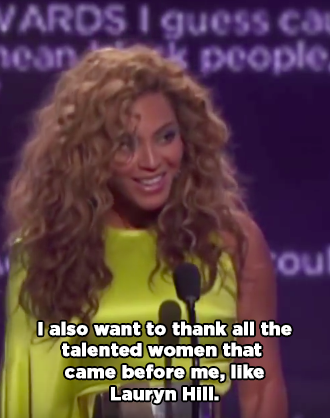 5.
When she cropped Kelly out of her picture with Aaliyah: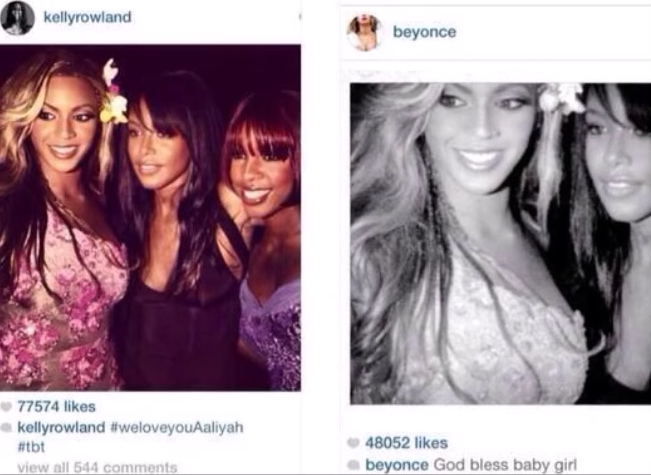 6.
And when she had this zinger for her graphics guy: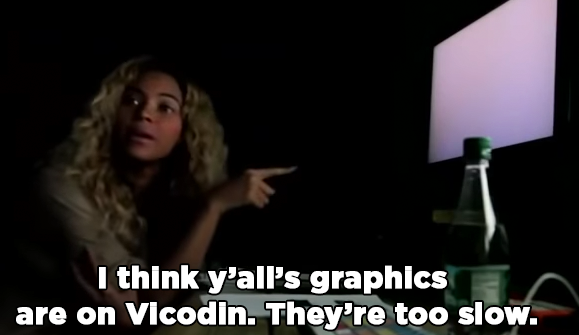 7.
When an interviewer asked her if Jay Z wanted to have kids, and she wasn't having it:
8.
And when Tyra got a little too close to a cutout of Jay Z and Beyoncé messed with her:
9.
And when she took a picture with Nicki Minaj but wouldn't touch her: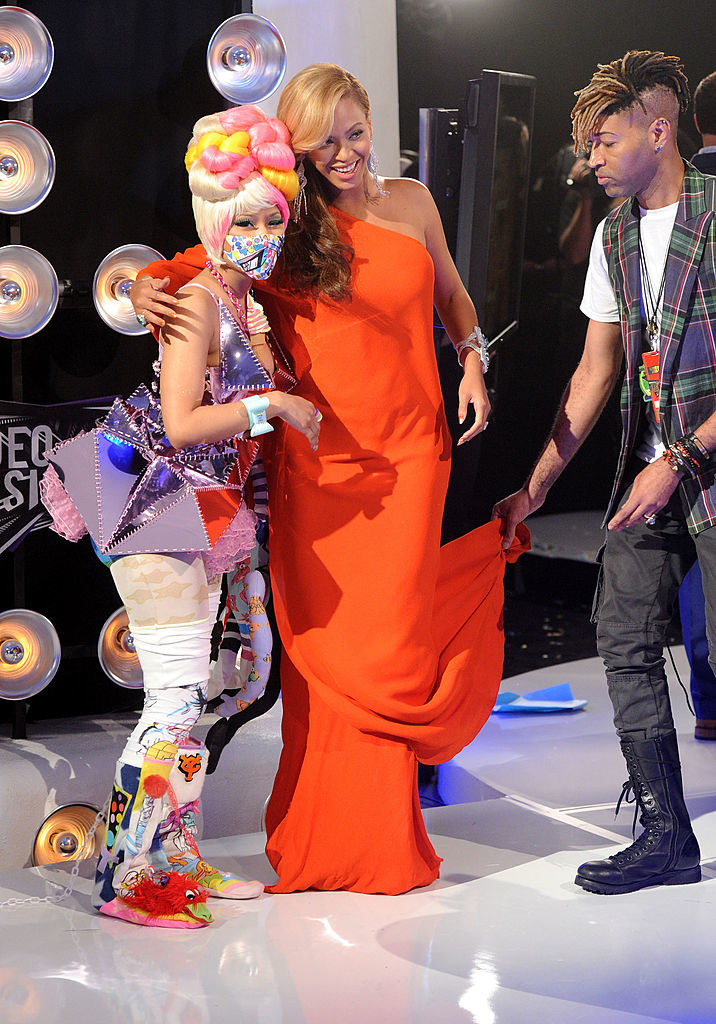 (In all honesty, though, it was an action shot.)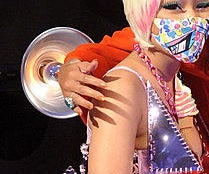 10.
When she told her mom to stop with the corny jokes:
11.
When she fell down the stairs — HARD — and kept rocking the fuck out:
12.
And when her hair got stuck in the fan and she kept singing her ass off: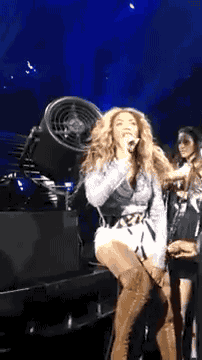 13.
When she accidentally shaded Kelly during the Formation Tour: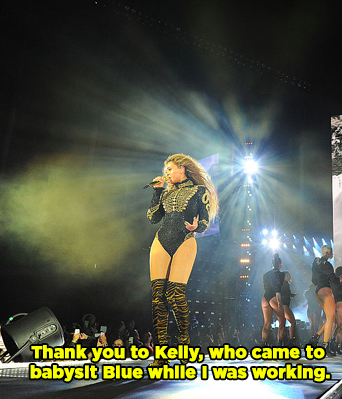 14.
The whole "Hold Up" video: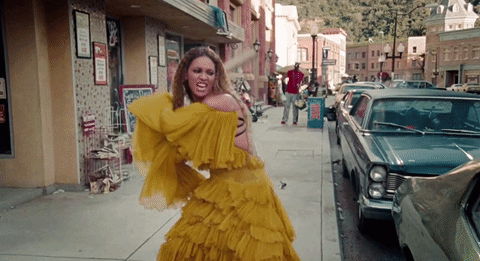 15.
The whole "Sorry" video:

16.
Actually, just the whole Lemonade album: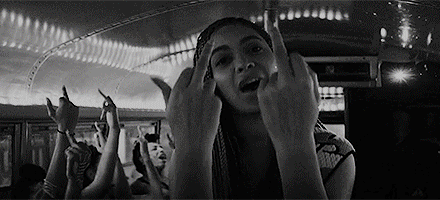 17.
And, last but not least, when Whoopi Goldberg told her "You are Beyoncé," and she iconically replied, "Thank you."