Bella Thorne Has Weighed In On The Armie Hammer Cannibal Situation, And People Aren't Happy
Yeah, very random, I know.
Let's start from the beginning. This week, unverified screenshots of Armie Hammer talking about being "100% a cannibal" were shared across social media.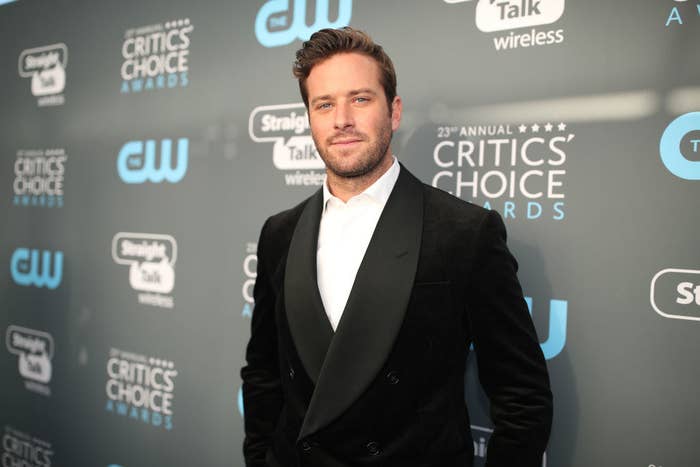 The unverified messages — shared and amplified by the account @houseofeffie — appear to show Armie talking about disturbing topics, like cannibalism, drinking blood, and rough sex/rape fantasies.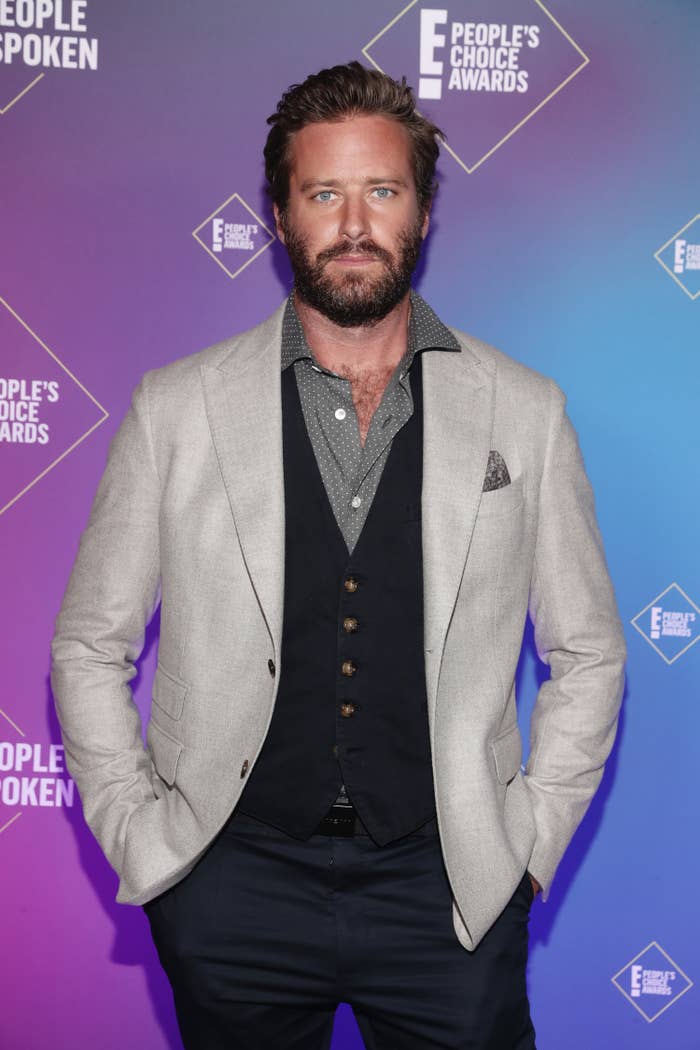 Since the alleged messages have leaked, Armie's ex-girlfriend Courtney Vucekovich has spoken out. "He said to me he wants to break my rib and barbecue and eat it," she told Page Six.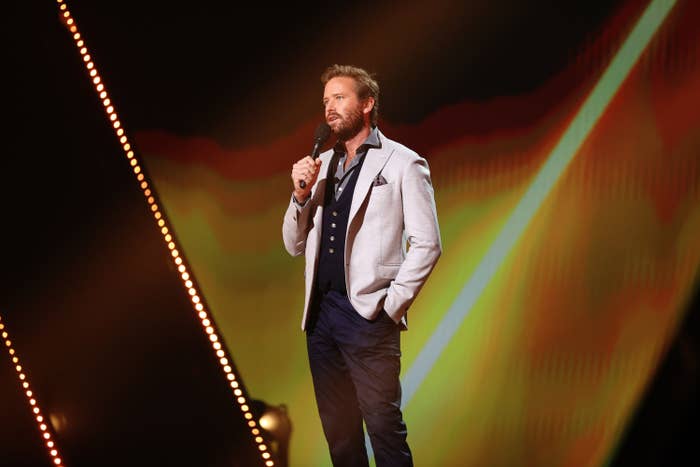 "'Fuck, that was weird. He says, 'I want to take a bite out of you.' If I had a little cut on my hand, he'd like suck it or lick it. That's about as weird as we got," she added.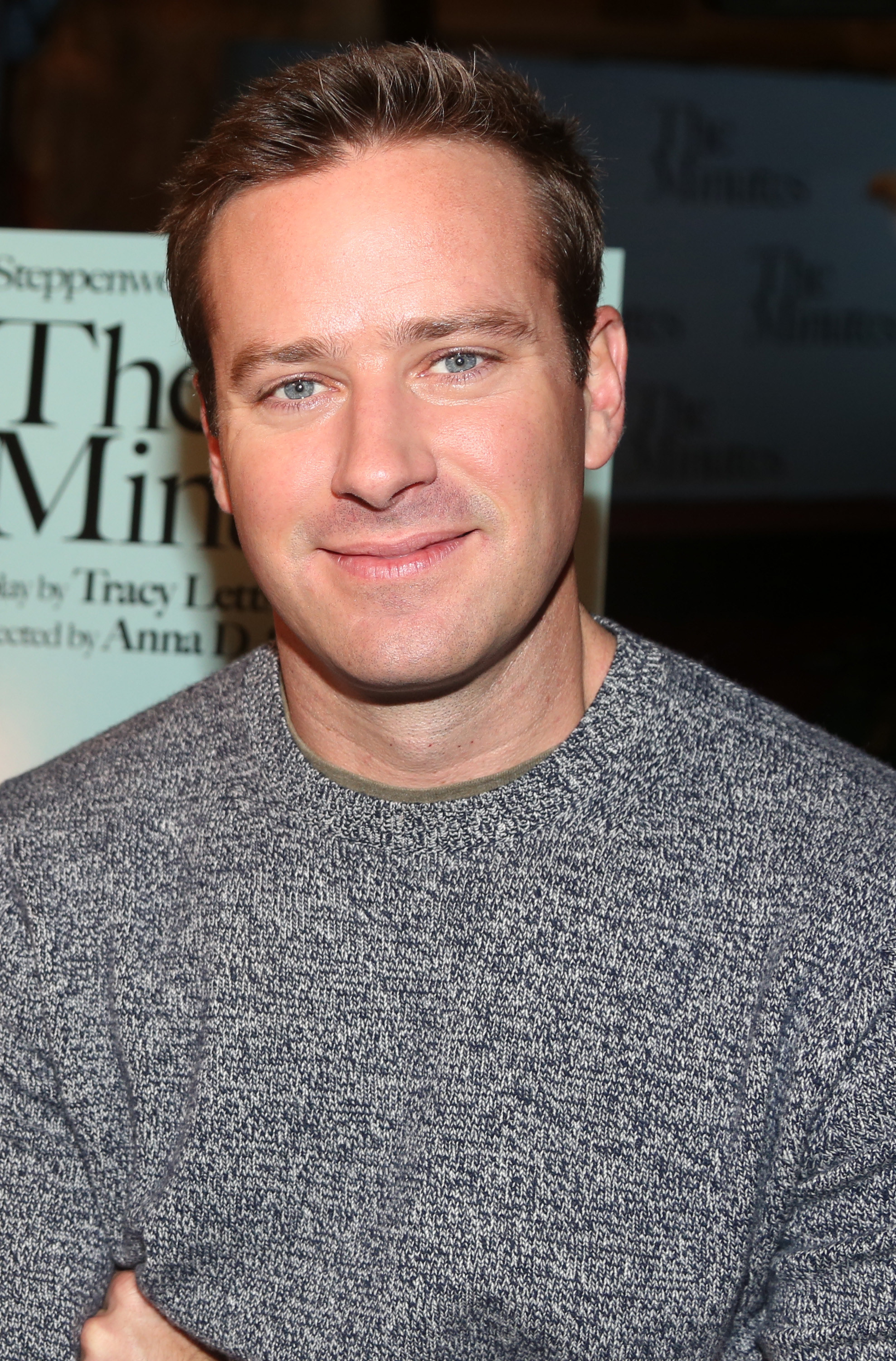 The account @houseofeffie compiled alleged messages from people who said Armie used his fame to "manipulate" people into doing things they were not comfortable doing.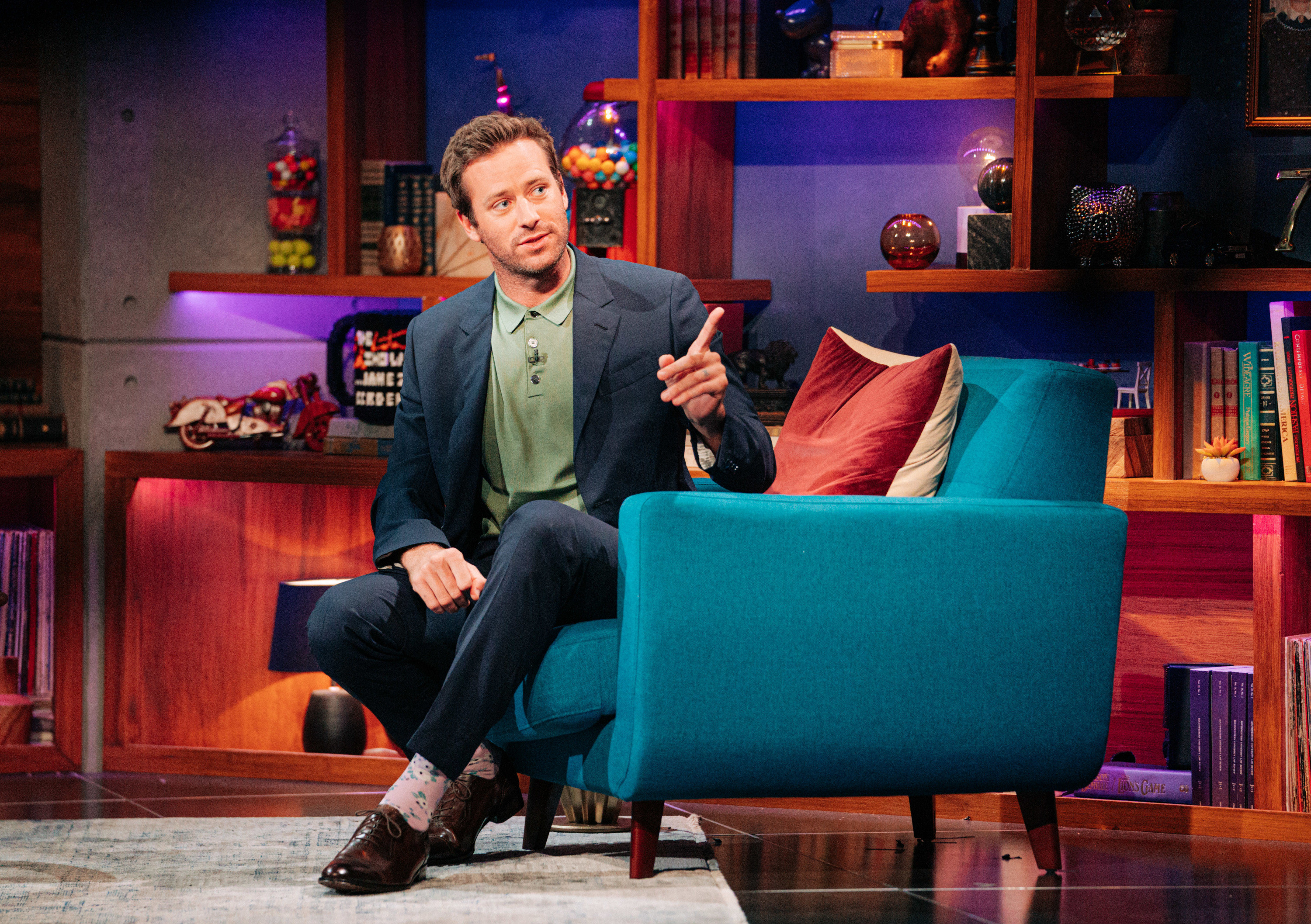 Armie has denied the claims, calling them, "bullshit," but has also dropped out of upcoming film Shotgun Wedding with Jennifer Lopez, according to Variety.
And although the scandal has been a trending topic online, other celebrities have been silent about the situation — except actor Bella Thorne.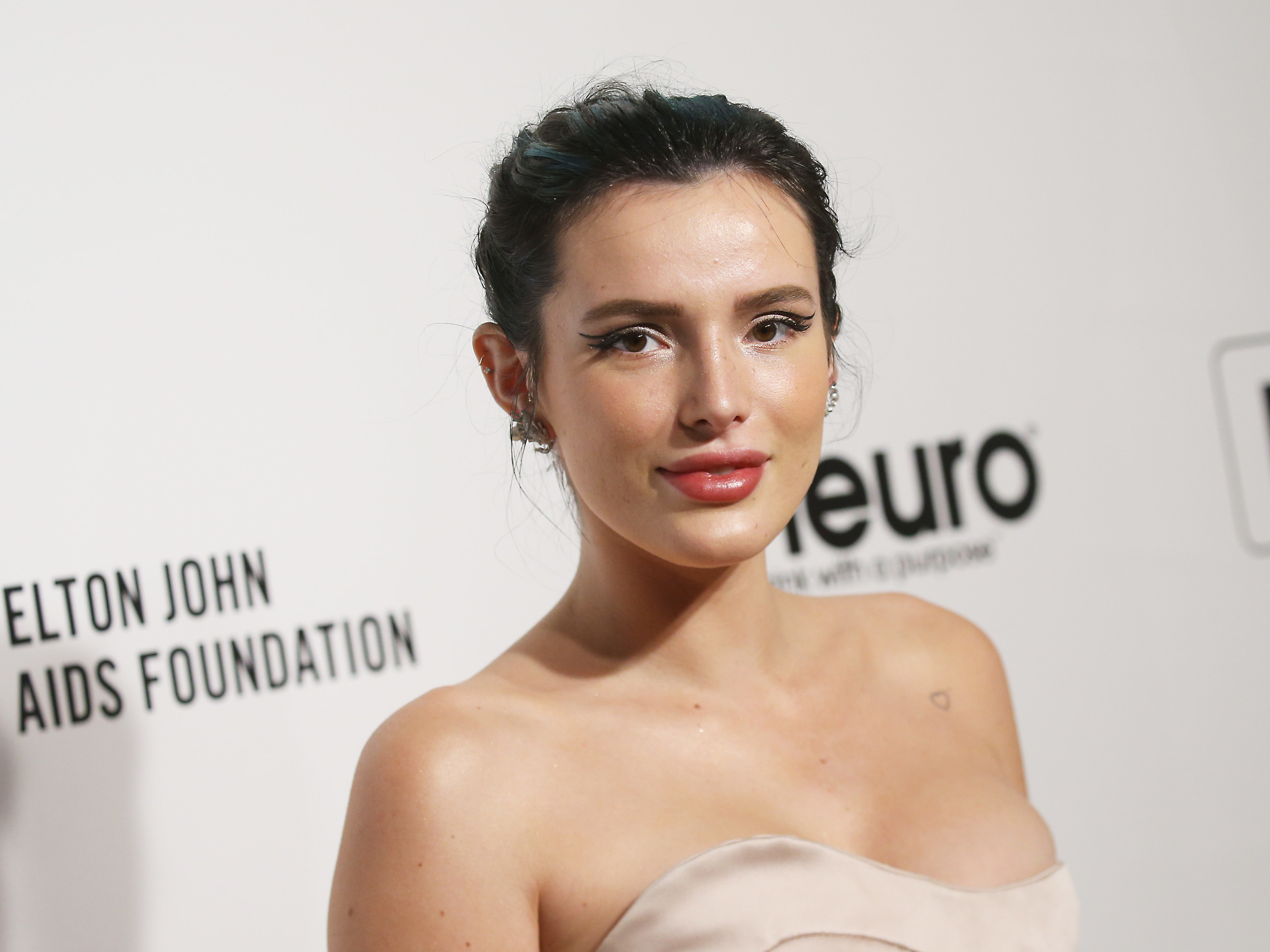 Bella took to her Instagram story to defend Armie. "I honestly can't believe this. People are crazy to fake this kinda shit — this poor guy and his kids, like leave him and his family alone. No way he's a freaking CANNIBAL," she said. "Also, there's a million fake screenshots going around."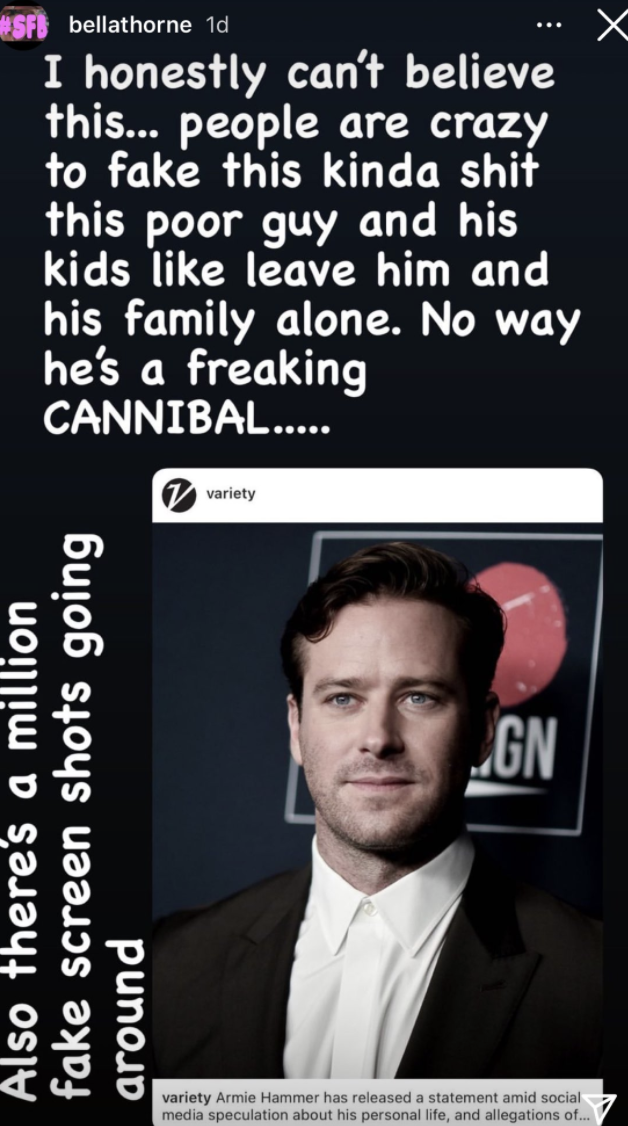 People immediately pushed back, criticizing Bella's support of Hammer.
In conclusion, whatever the case may be, I'll let this viral tweet speak for itself: