2.
Glenn Close got caught making these faces (!!!!) in the background:
3.
Bradley Cooper couldn't hear on the carpet:
4.
Ryan Seacrest and Rami Malek had this awk dab/hug/whisper to each other combo handshake:
5.
Ashley Graham did this move with Jason Momoa:
6.
Irina Shayk sat between Bradley and Lady Gaga and everyone was like 👀👀: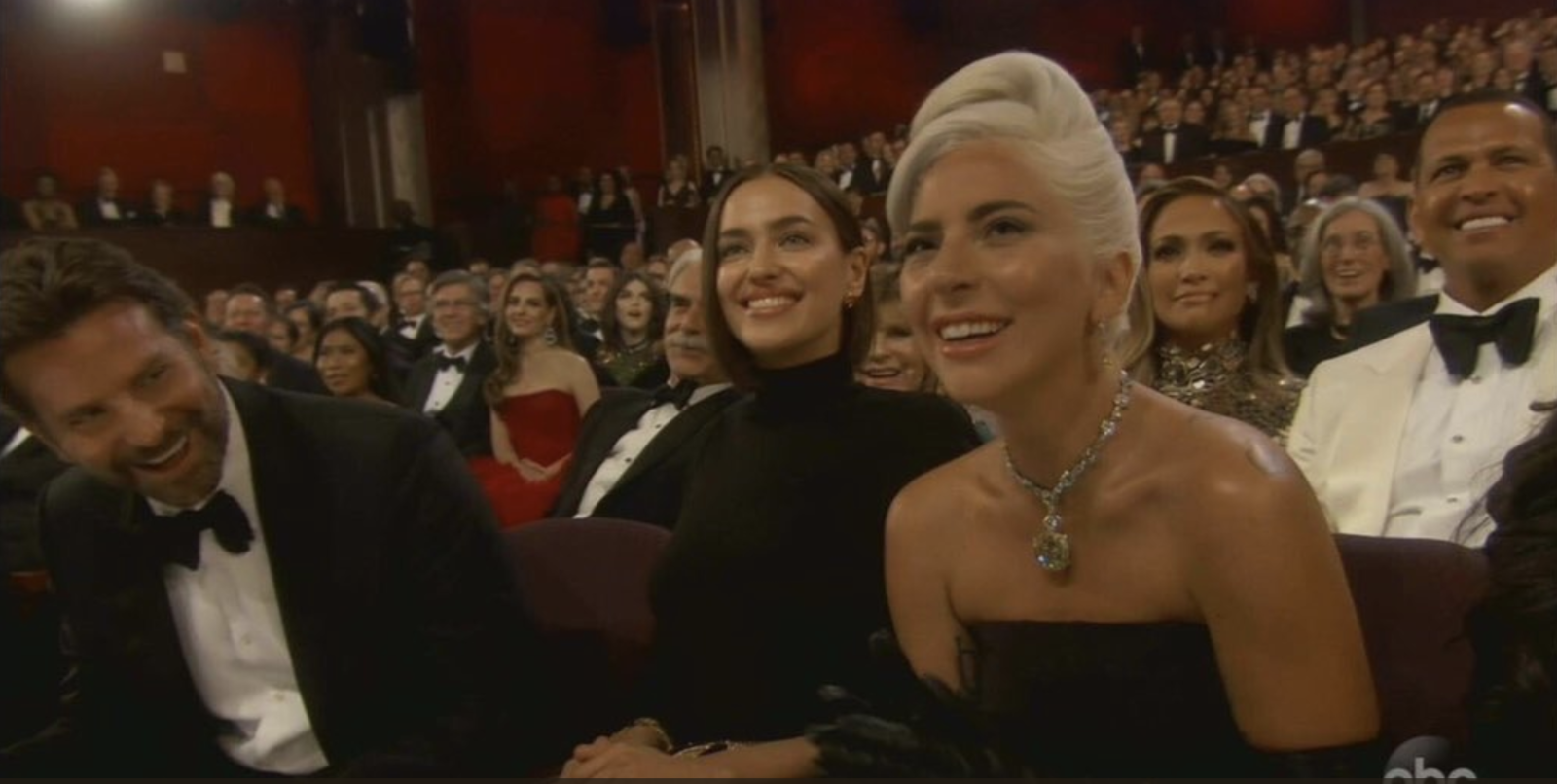 7.
Rami Malek's bowtie was very crooked during his red carpet walk: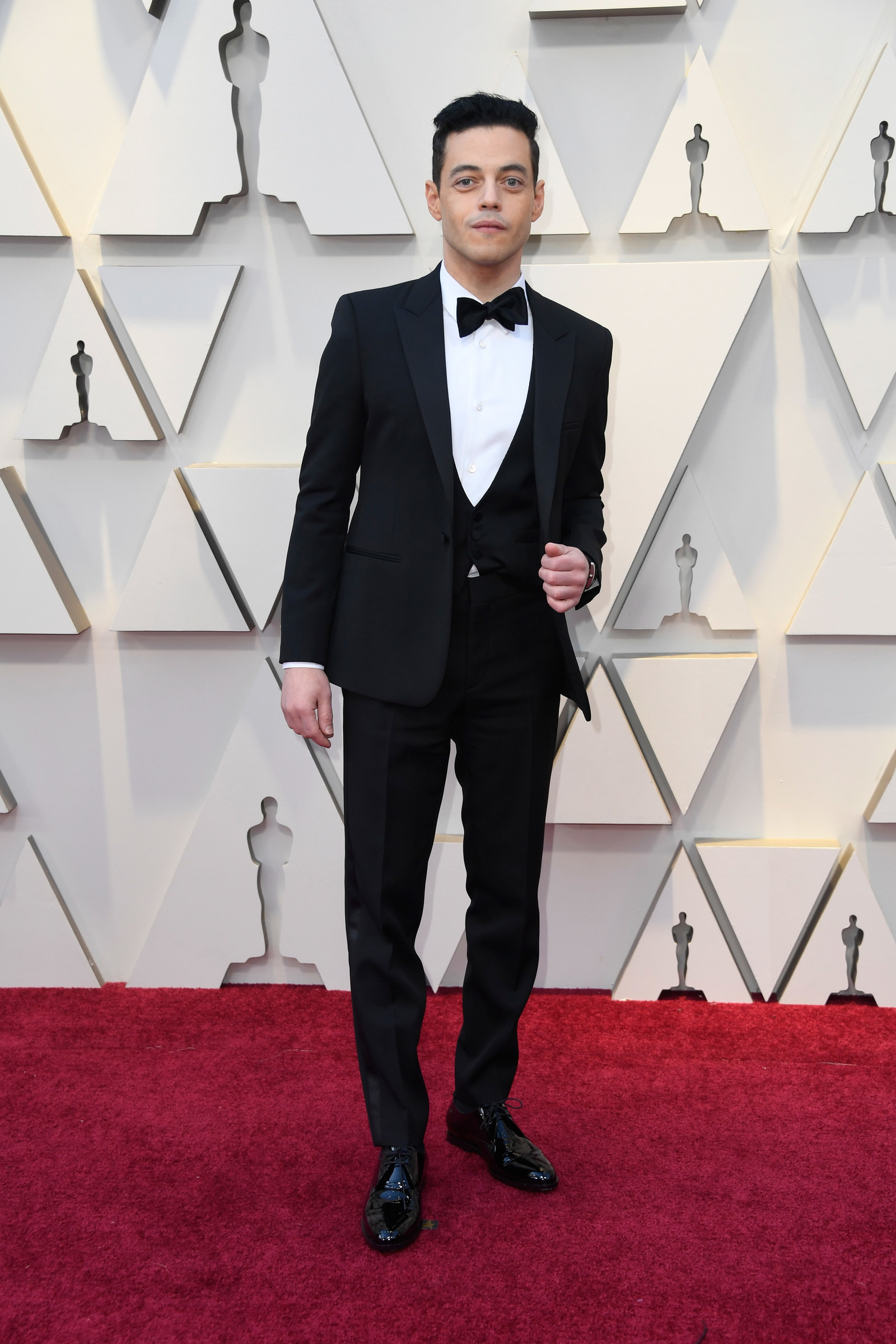 8.
The winners of Best Hairstyle and Makeup had some trouble with their speech: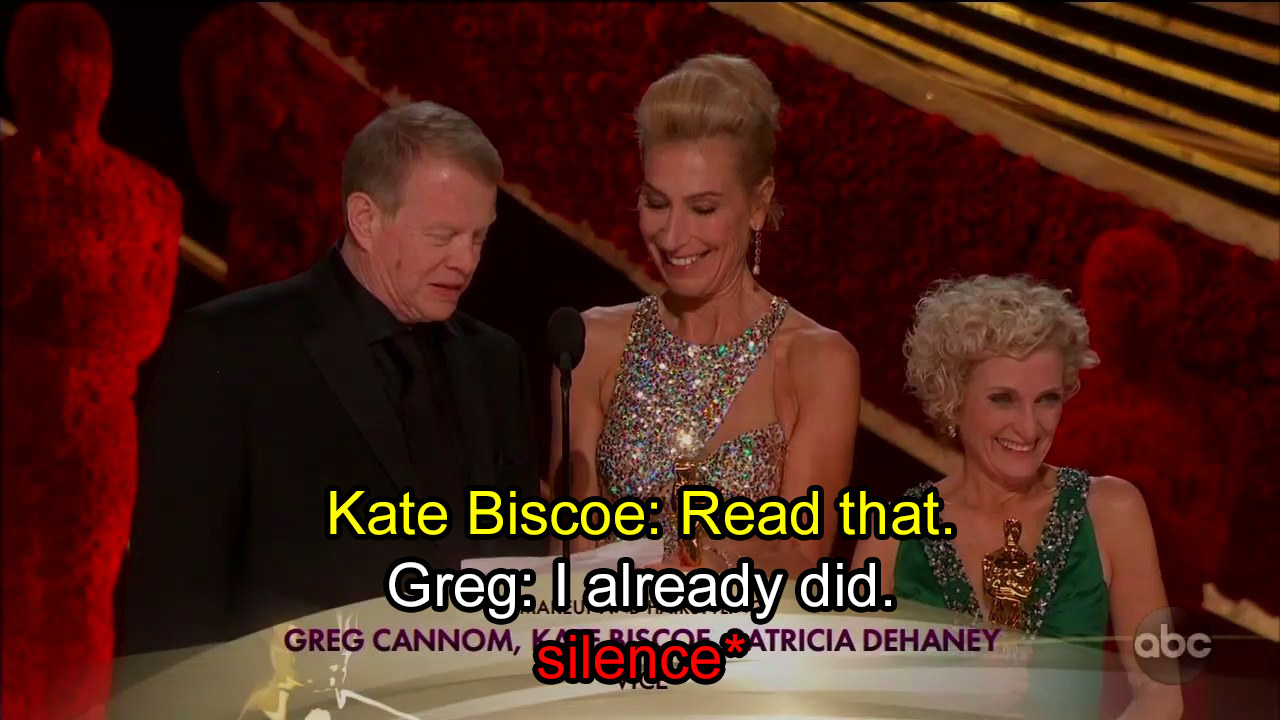 9.
Hannah Bleacher called out Jay Hart for stepping on her dress: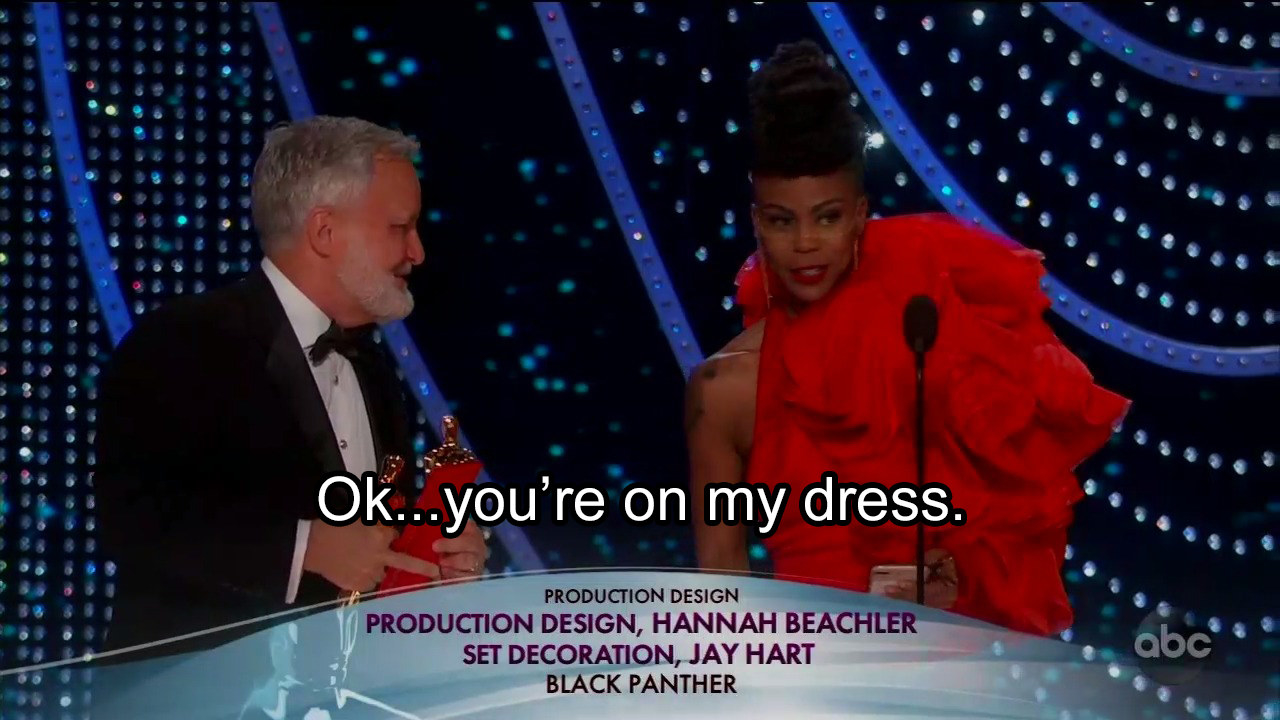 12.
People thought Irina Shayk had evil in her eyes during Bradley and Gaga's performance of "Shallow." It spawned memes:
13.
Frances McDormand didn't feel like talking: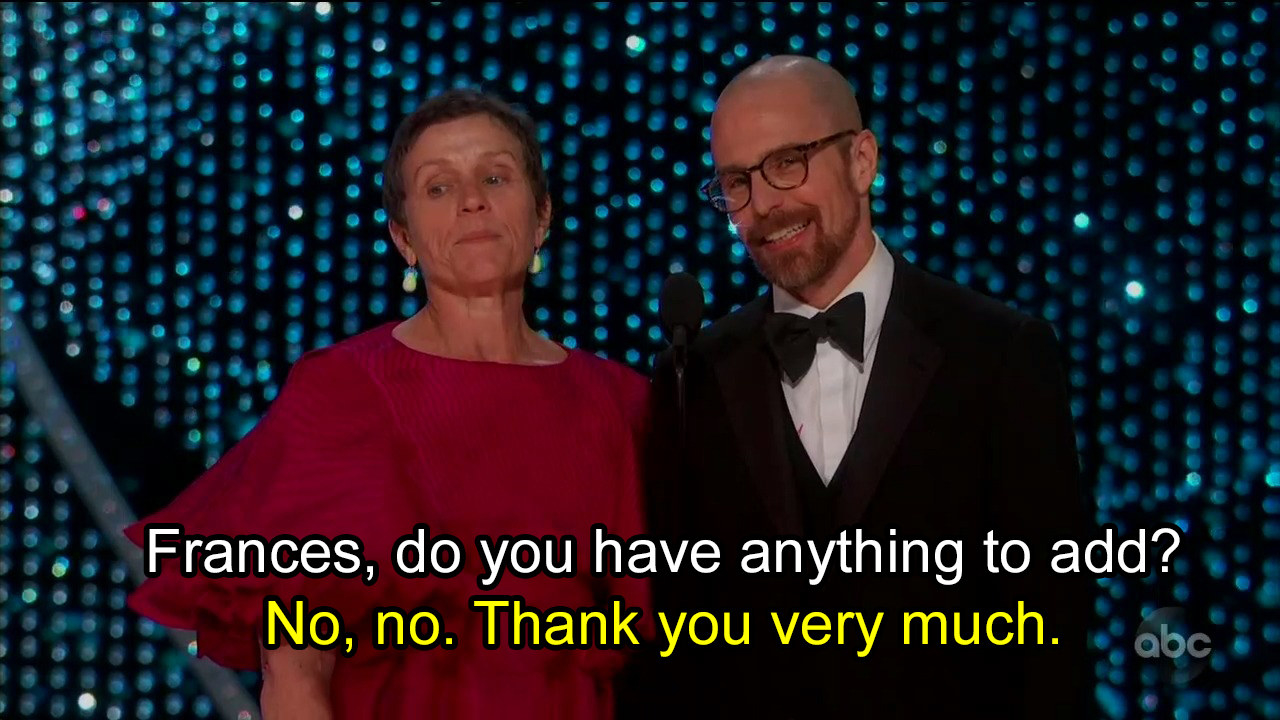 14.
Everyone thought Glenn Close was going to win her first Oscar, but in a huge upset, Olivia Colman won: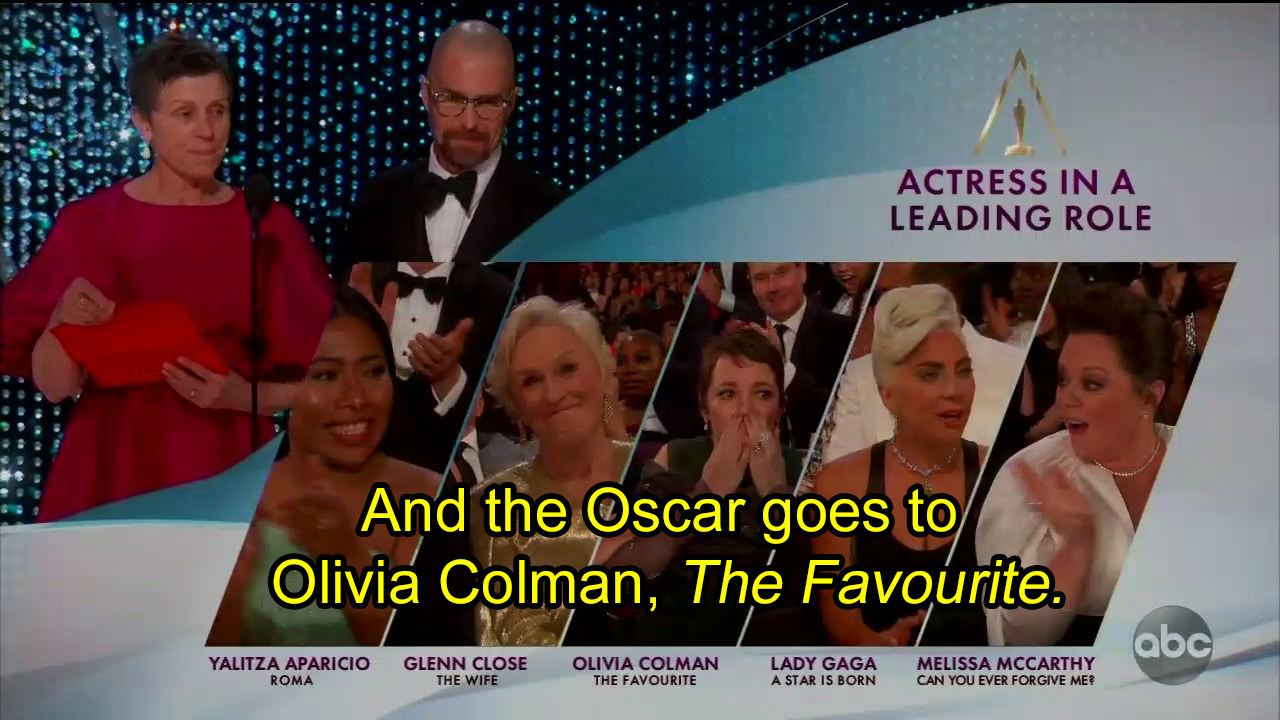 15.
A Green Book producer's mic was cut while he dedicated his Oscar to Carrie Fisher. We could hear it, but attendees couldn't: