1.
Amy Schumer answered a bunch of sex questions on Ellen in front of her mom:
2.
Sarah Silverman tweeted this: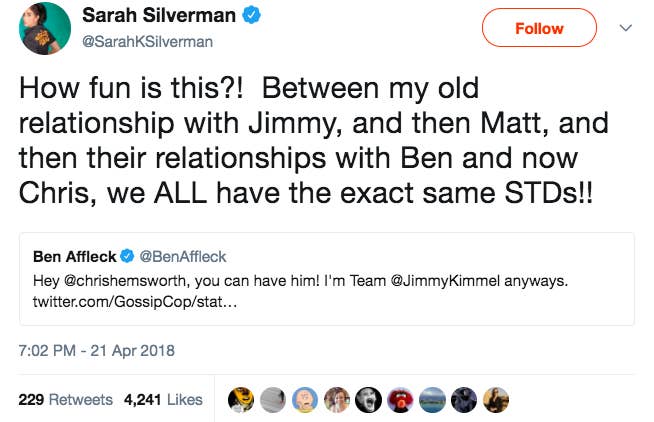 3.
Cardi B cropped Ellen right out of her Insta:
4.
And then Ellen called her out on it: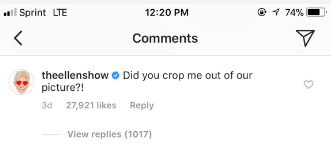 5.
Kanye West gave no fucks about releasing these:
6.
Justin Bieber did this:
7.
Nicki Minaj said this: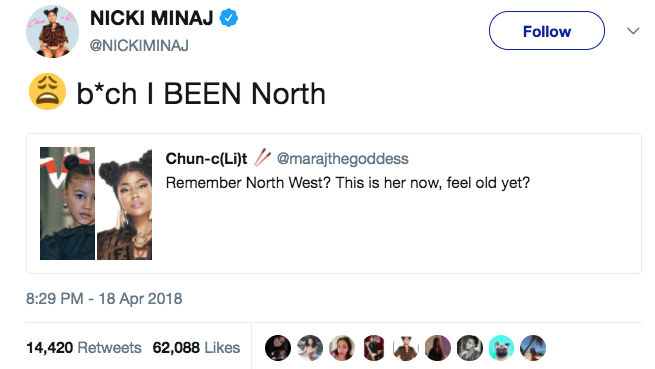 8.
Seth Rogen posted this 4/20 pic: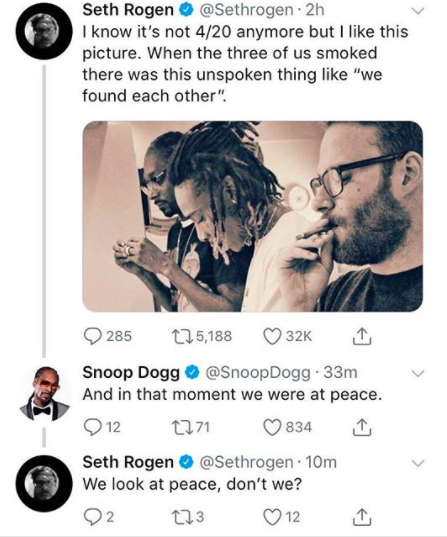 9.
Bella Thorne called out a hater:
10.
Rafael Nadal threw shade at Roger Federer for skipping the French Open:
There [are] tournaments that I can't imagine missing on purpose, because [they are] tournaments that I love to play. I don't see myself missing Monte Carlo on purpose. I don't see myself missing Wimbledon on purpose, or the U.S. Open, or Australian, or Rome. These kind of events, I don't see missing [them]. Of course, when you get older, you need to adjust a little bit more the efforts and the calendar. But for me [it] is difficult to say I don't play, for example, grass, or I don't play hard [courts]. [It] is not in my plan, but I can't say 'never' because I cannot predict what's going to be in the future." Nadal, on whether he'd skip tournaments on purpose.
11.
Lisa Rinna poked fun at herself:
12.
Rihanna was down to fight: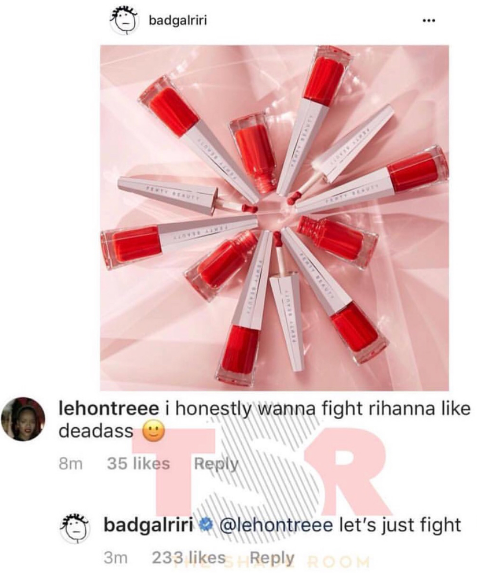 13.
Ariel Winter clapped back:
14.
And Chris D'Elia gave no fucks about clapping back about a color: