3.
John Green's Australian publisher announced a new book.
Which apparently a lot of people fell for...
4.
Funny Or Die's new video app "Dips" .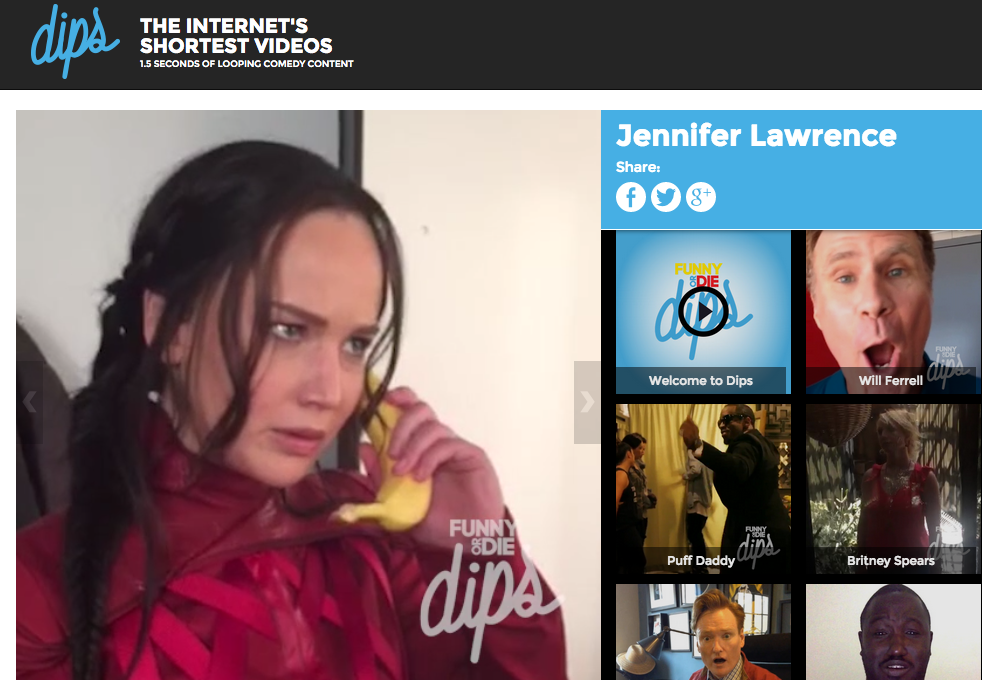 6.
Airbnb is suffering from a "glitch" in the space-time continuum that lets you browse listings from different time periods.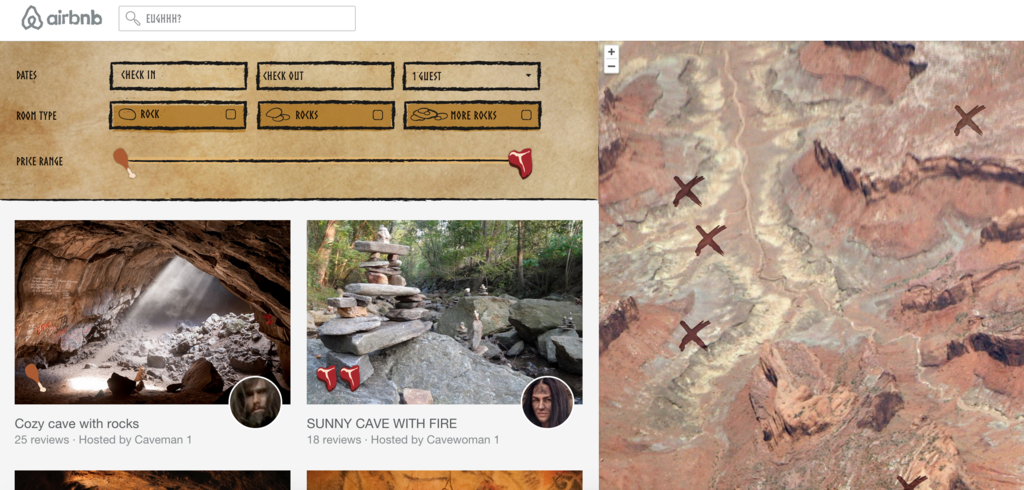 8.
Roku launched Roku Rendezvous, a dating site "where single streamers can scroll through profiles of others streamers to find that special someone."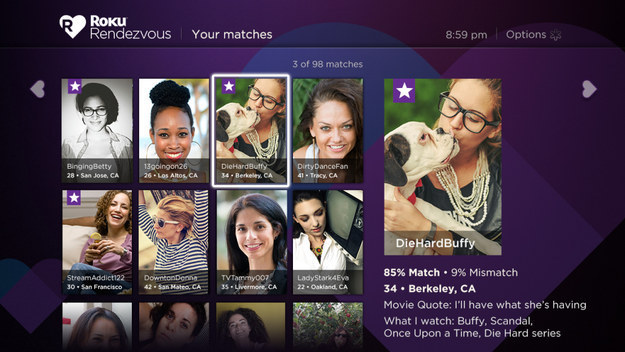 10.
Sam Smith revealed he was straight.
11.
Uber for Tinder.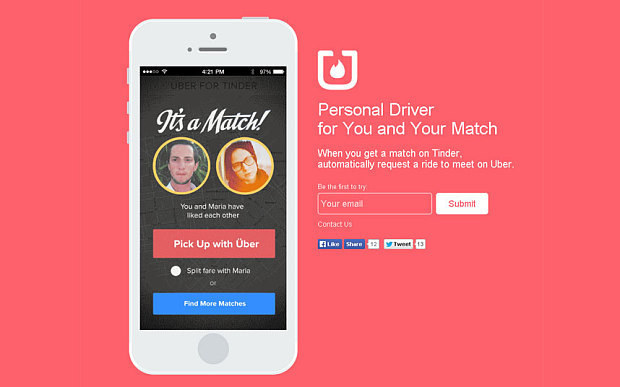 12.
Tinder for Uber.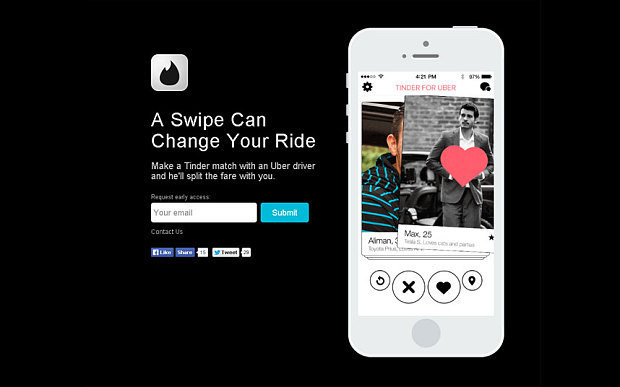 14.
The Tumblr executive suite 2016.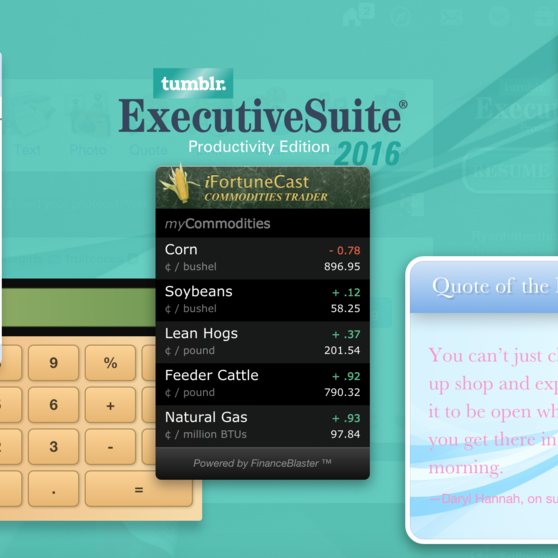 17.
Firebox has a selfie stick that, uh, goes inside of you.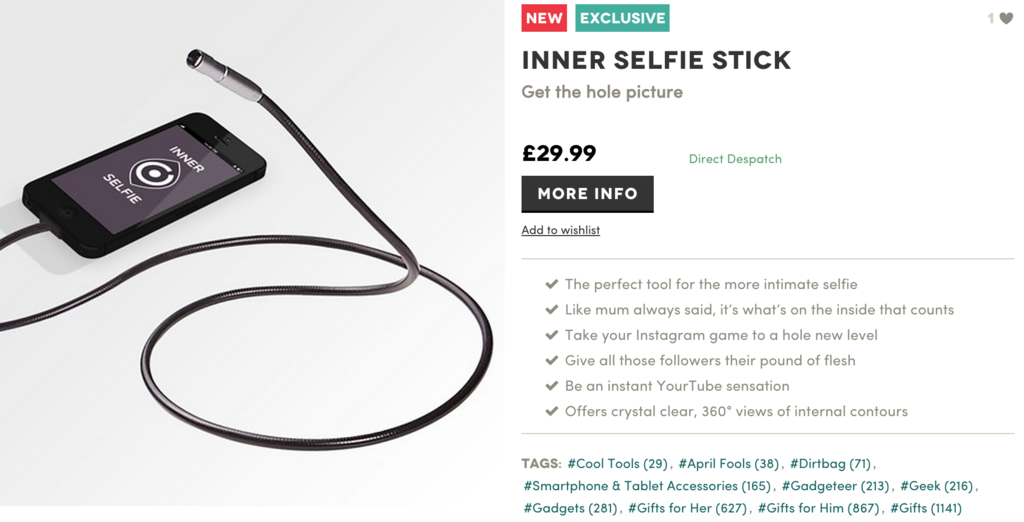 19.
The Zappos STFU service.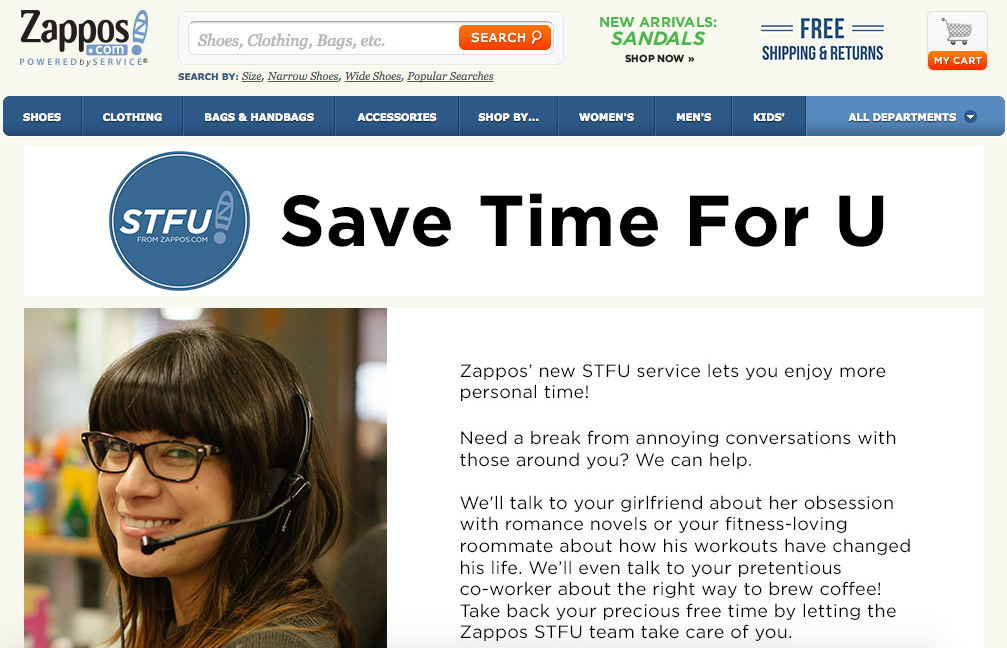 20.
CERN discovered the Force.
21.
Unleashed by Petco's selfie sticks for pets.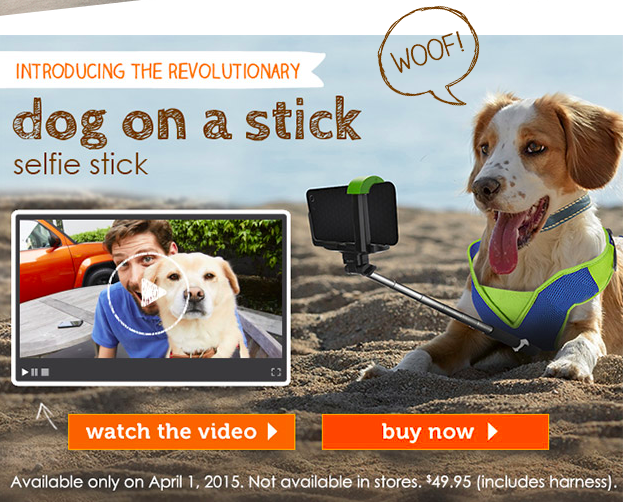 23.
The Israeli Defense Force's top secret documents about how they thwarted an alien invasion.
24.
Amazon's '90s page layout.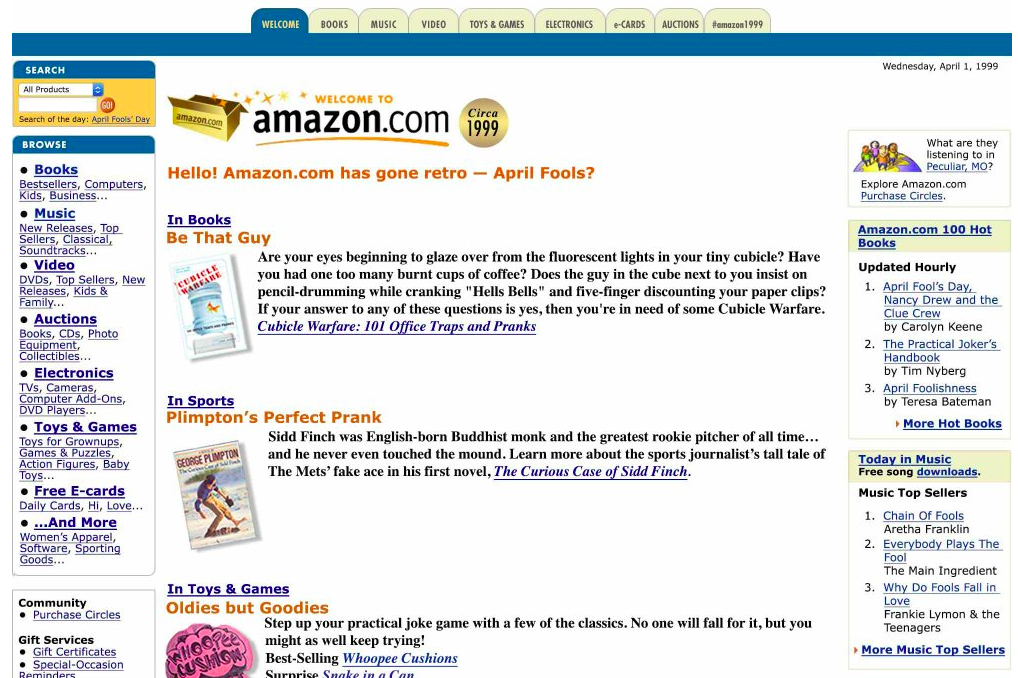 26.
Microsoft's MS-DOS for smartphones.
28.
The "Saved By The Box" from Birchbox.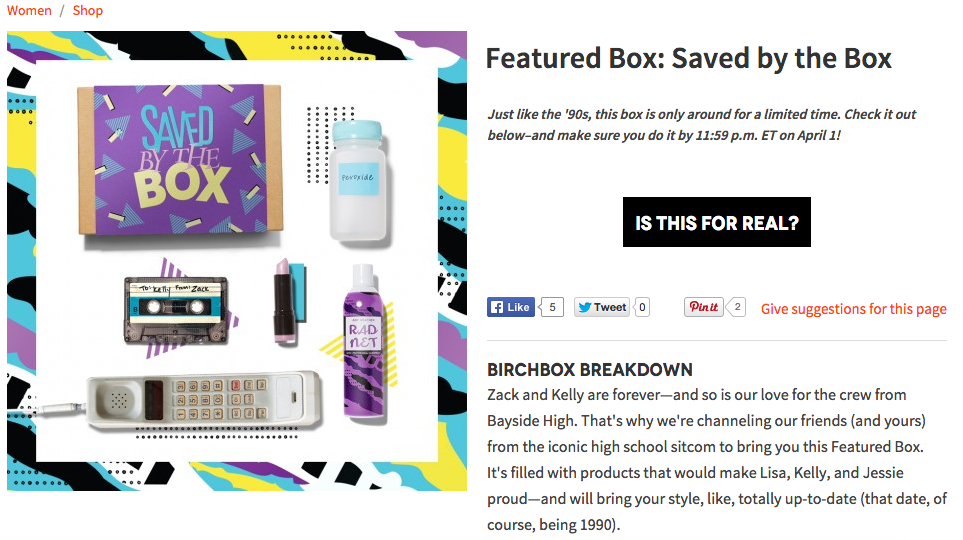 29.
Digg Video's hottest, most current videos on the web.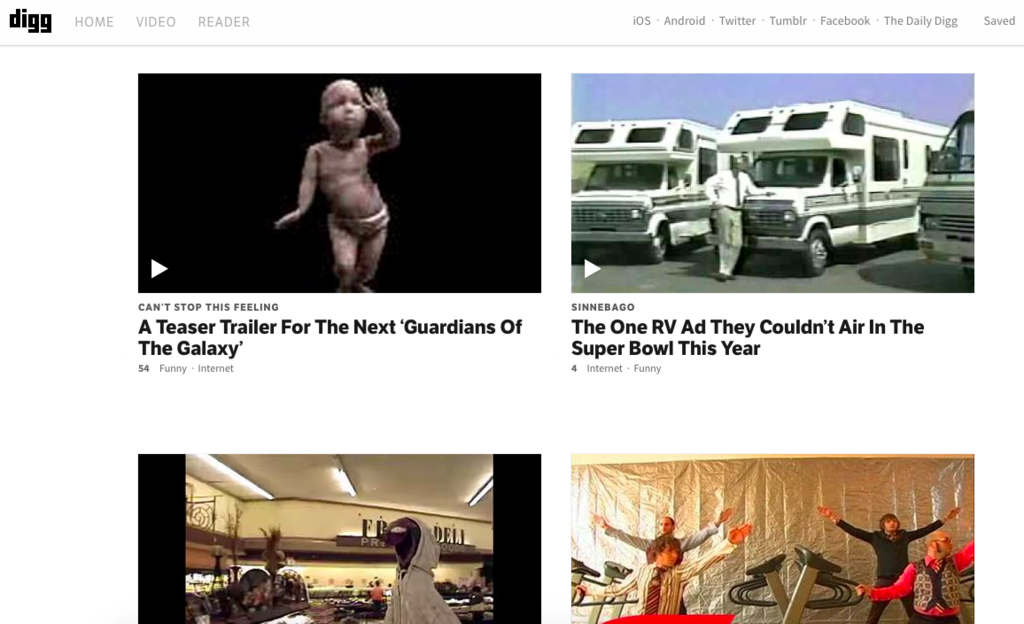 30.
Timehop's Facebook diss.
31.
Bob Barker returned to The Price Is Right.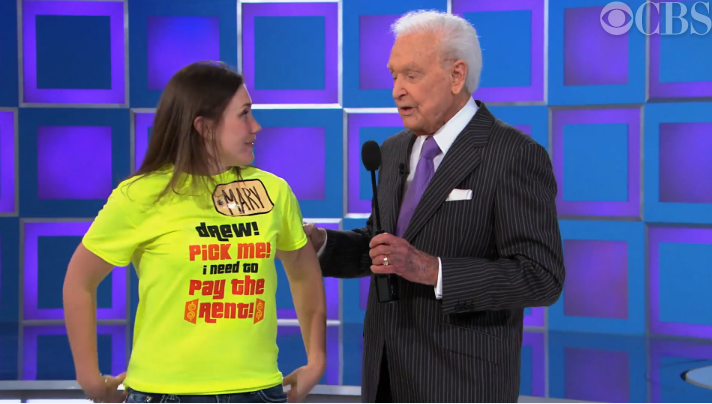 32.
Linkedin's Magic Mirror.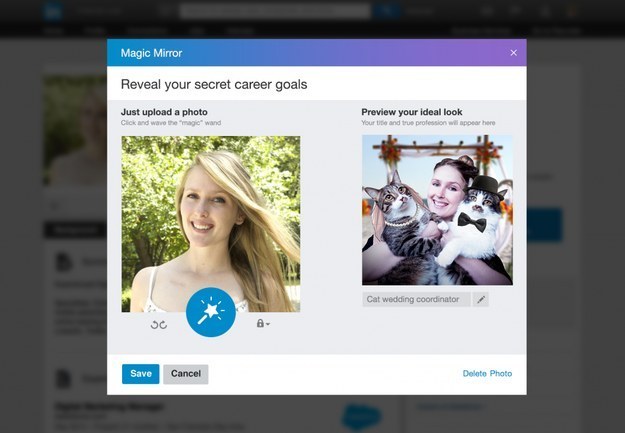 33.
The Sephora collection Sheet Hack.