FYI: if you haven't finished season two of The Bear yet, this post is spoiler-free!

In case you missed it, the highly-anticipated second season of The Bear dropped the other week on Hulu, and if people (and critics) really enjoyed the first season, they're downright obsessed with this one.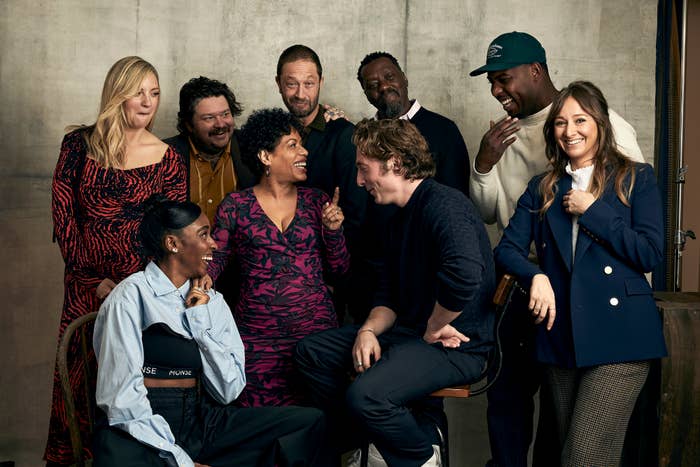 Between Jeremy Allen White being Jeremy Allen White, some deeply iconic guest stars and cameos, and a script that builds on all the goodness of season one while still keeping things fresh, there's a lot to love. But as a food writer and recipe developer, I found myself in total awe over the food — which somehow topped what culinary producer, Courtney Storer, and her team were able to accomplish in Season 1.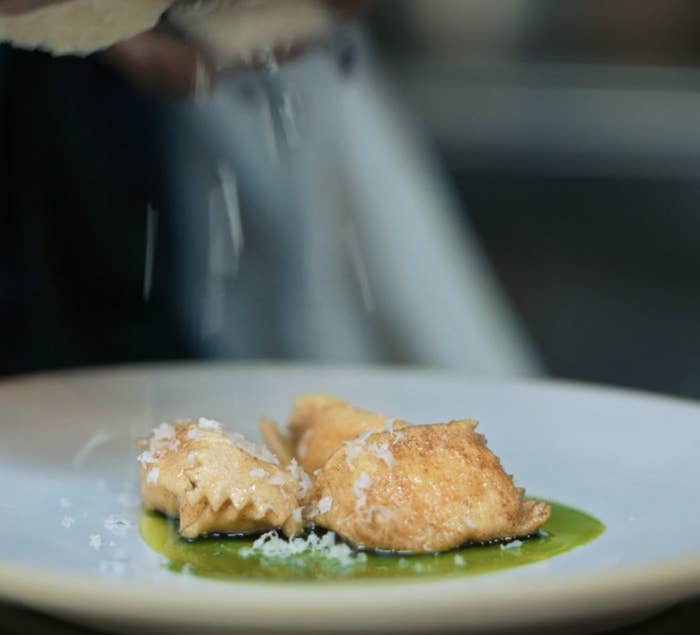 If you watched the first season, you'll probably remember the family meal spaghetti that was featured in the finale. In many ways, that approachable, comforting recipe became the sleeper hit of the season amidst all the Italian beef and impressive chef creations; I wrote about how to make it, celebrities took stabs at recreating it, and the dish took social media by storm.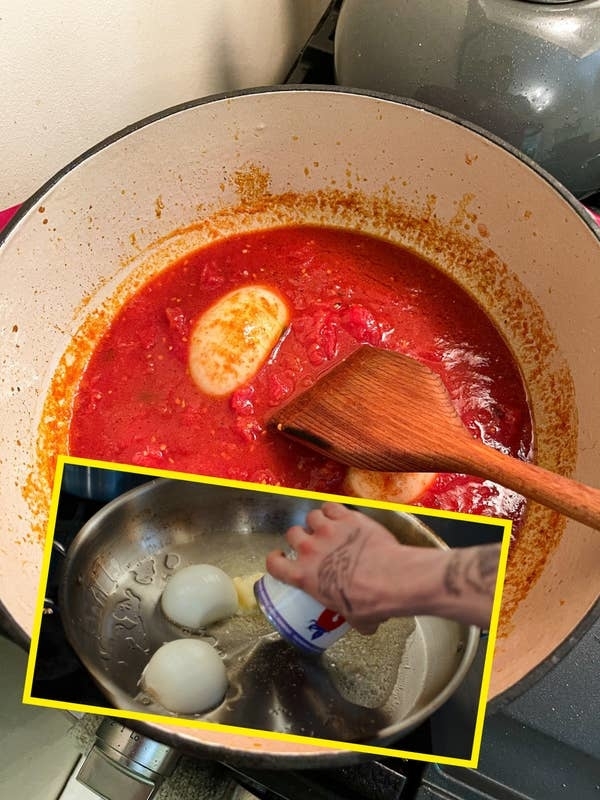 Naturally, I studied each episode of the recent season looking for a dish that struck a similarly accessible yet elegant tone, and after watching Episode 7, I knew they had a hit on their hands with the French-inspired omelet that Sydney (Ayo Edebiri) makes Natalie (Abby Elliot) on a whim.
When Sydney offers to cook for a totally famished Natalie, she whips up this impressive but comforting omelet in a matter of minutes. It's pretty standard French fare until it becomes anything but; a rich filling of creamy Boursin cheese and a showering of crushed sour cream and onion potato chips, a nod to the restaurant's sandwich shop roots, turn this into a dish that's entirely unique.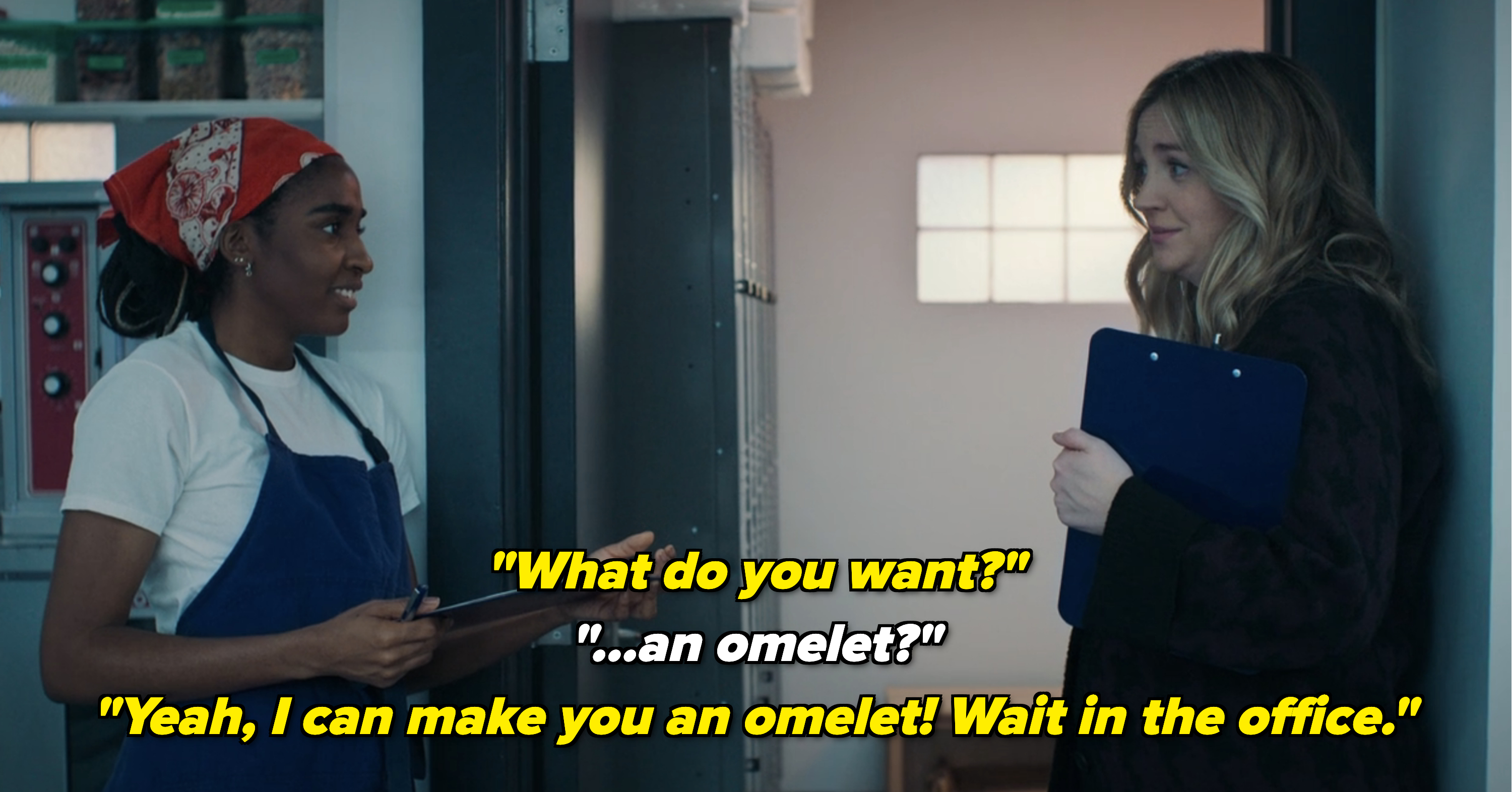 After rewinding that scene at least 10 times, I decided to recreate Sydney's potato chip omelet in my own kitchen, and I couldn't be happier that I did. It comes together in just about five minutes, and if the "French" element would normally be enough to scare you away, there are some easy modifications you can implement to make things a little less fussy, which I'll include in the directions below.
To make this omelet yourself, you'll need the following ingredients: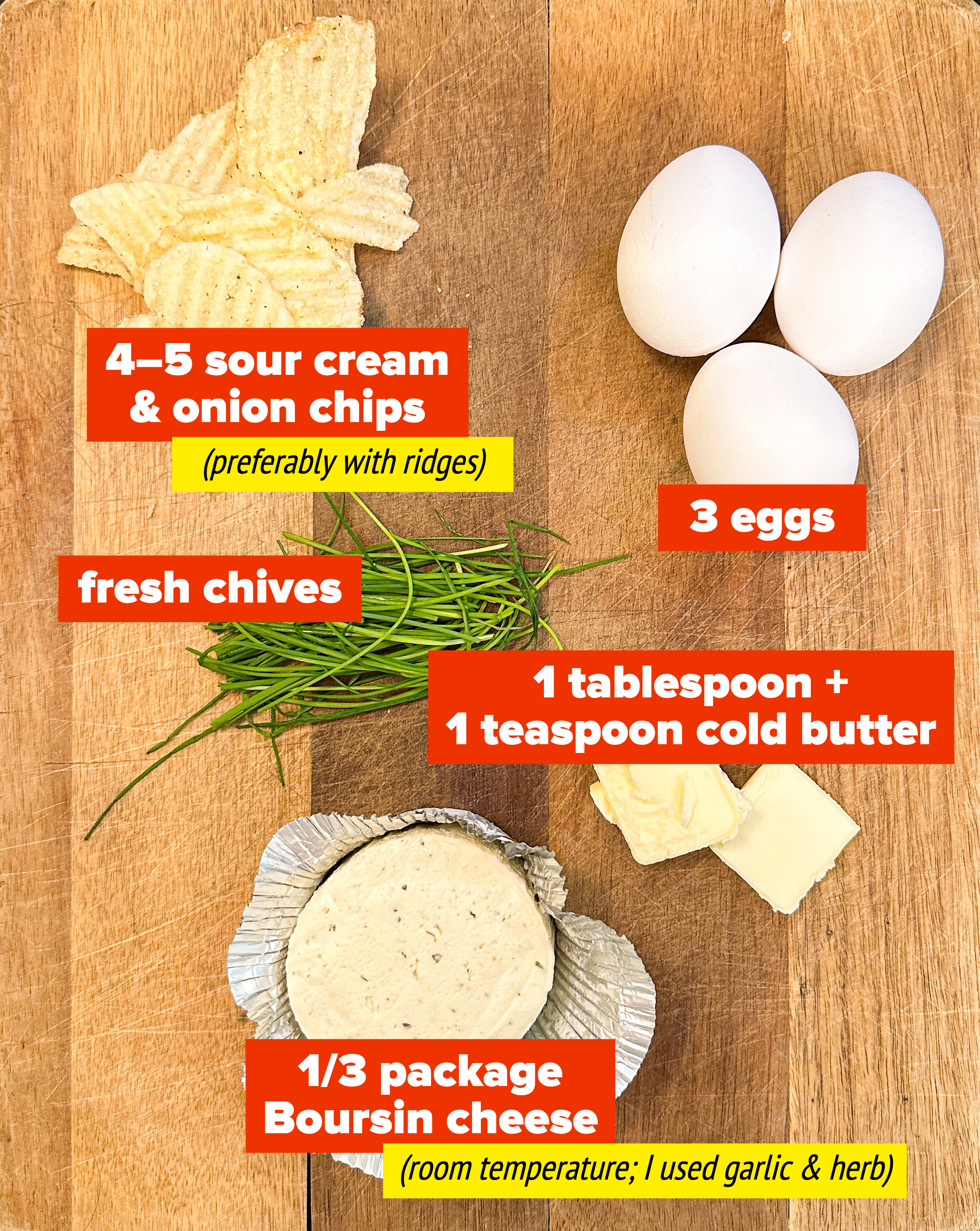 STEP #1: Whisk your eggs. (Whether you choose the "fancy" way a la The Bear or the regular way is up to you.)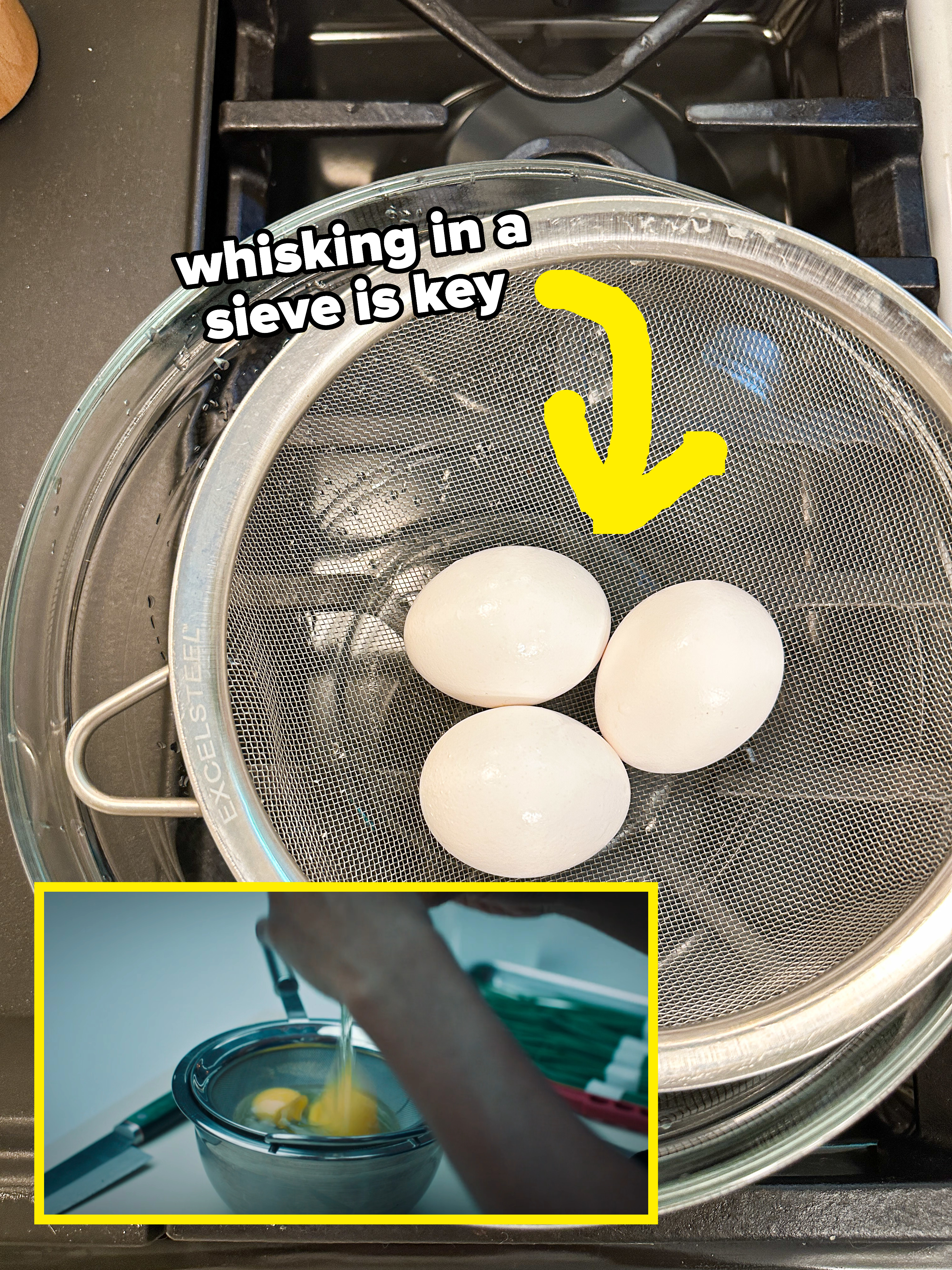 Once most of the beaten egg has passed through the sieve and into the bowl, the sieve will hang onto the parts of the egg whites that don't easily combine with the rest. You'll be left with eggs that are velvety smooth without any rubberiness.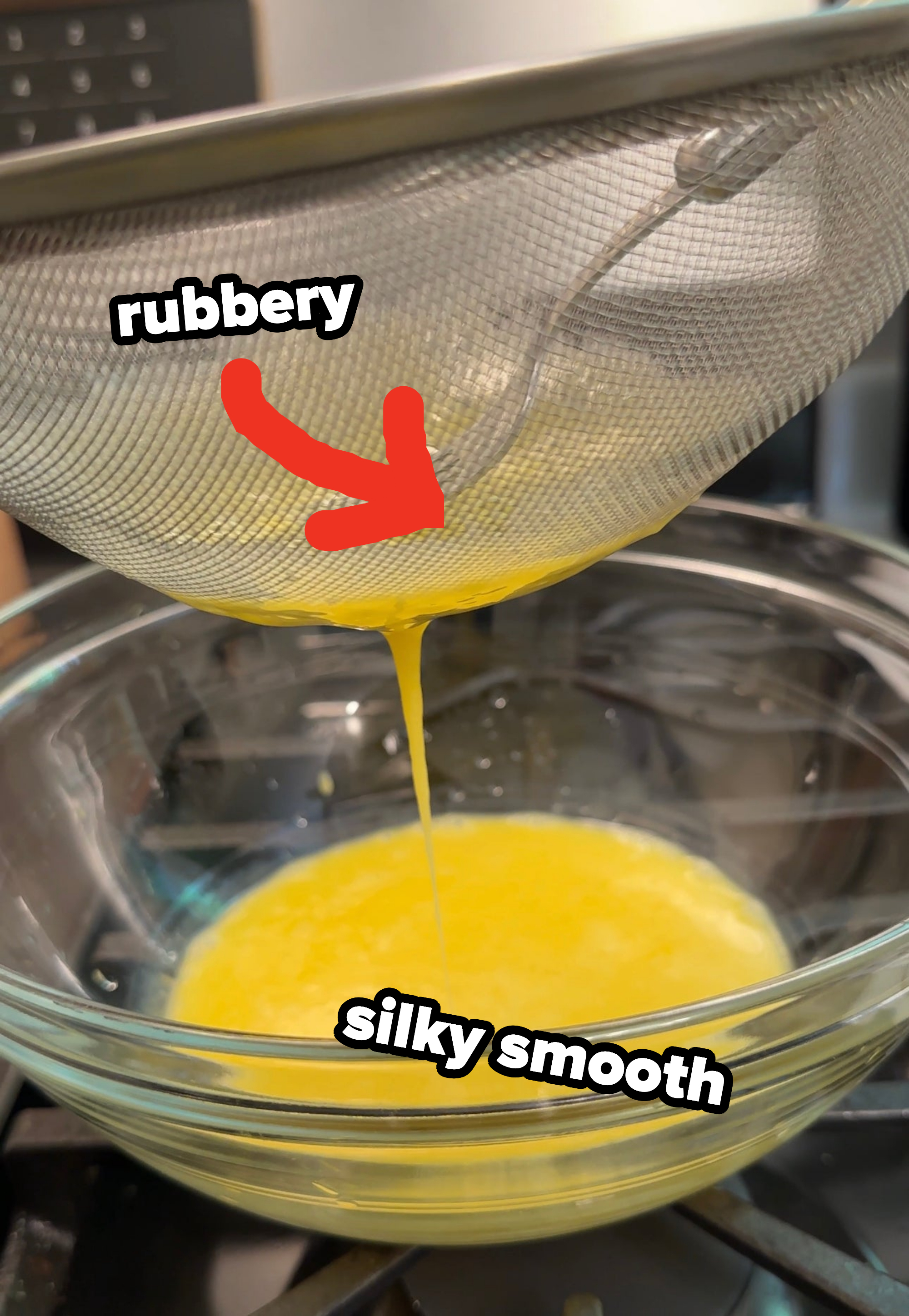 STEP #2: Place a 10-inch nonstick skillet over medium heat and melt 1 tablespoon of butter, swirling to coat the pan.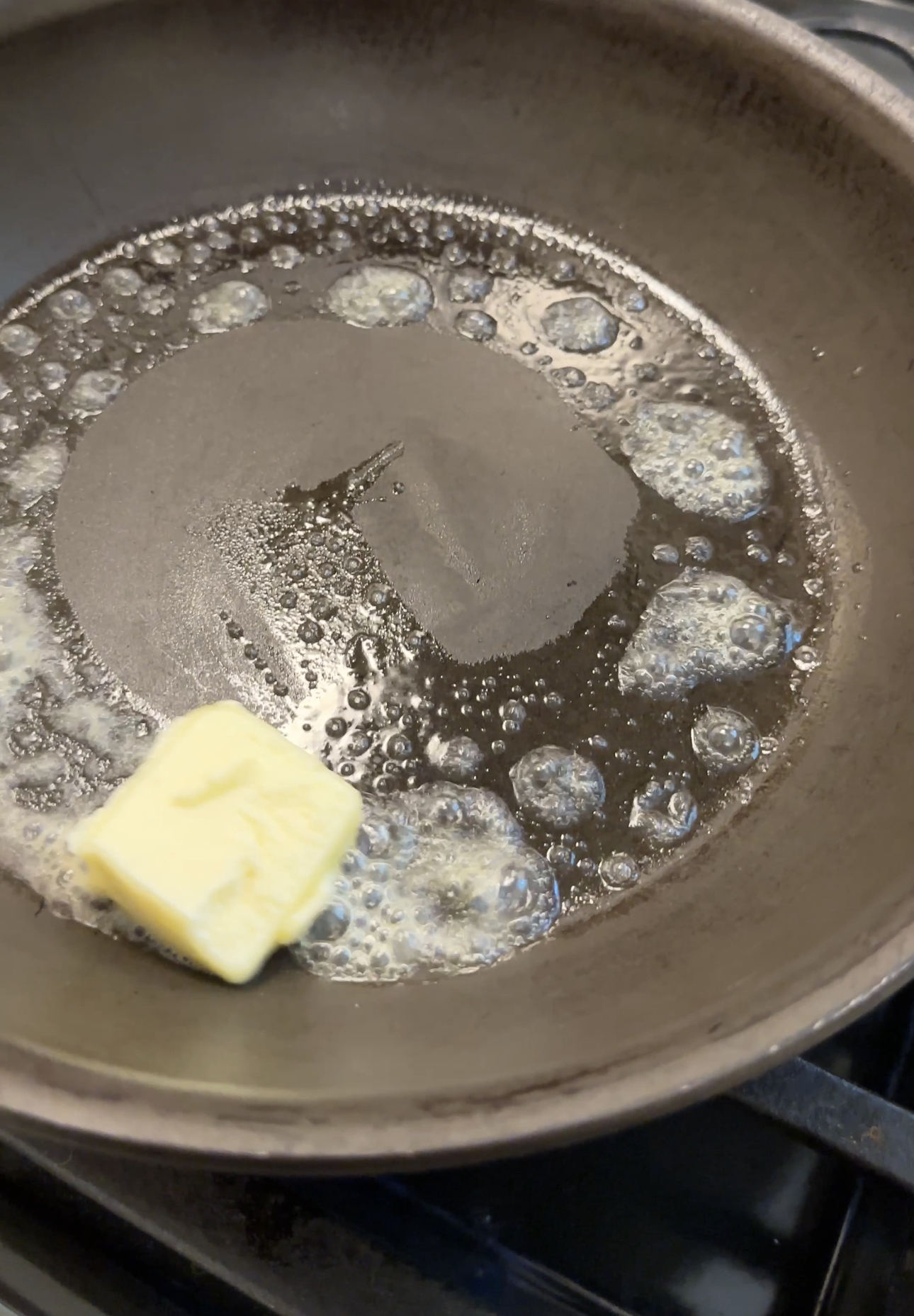 Note: the next couple of steps will happen in quick succession, so grab your Boursin cheese and a rubber spatula so you're prepared!
STEP #3: Once the melted butter becomes slightly foamy, pour in the beaten eggs and immediately reduce the heat to medium-low.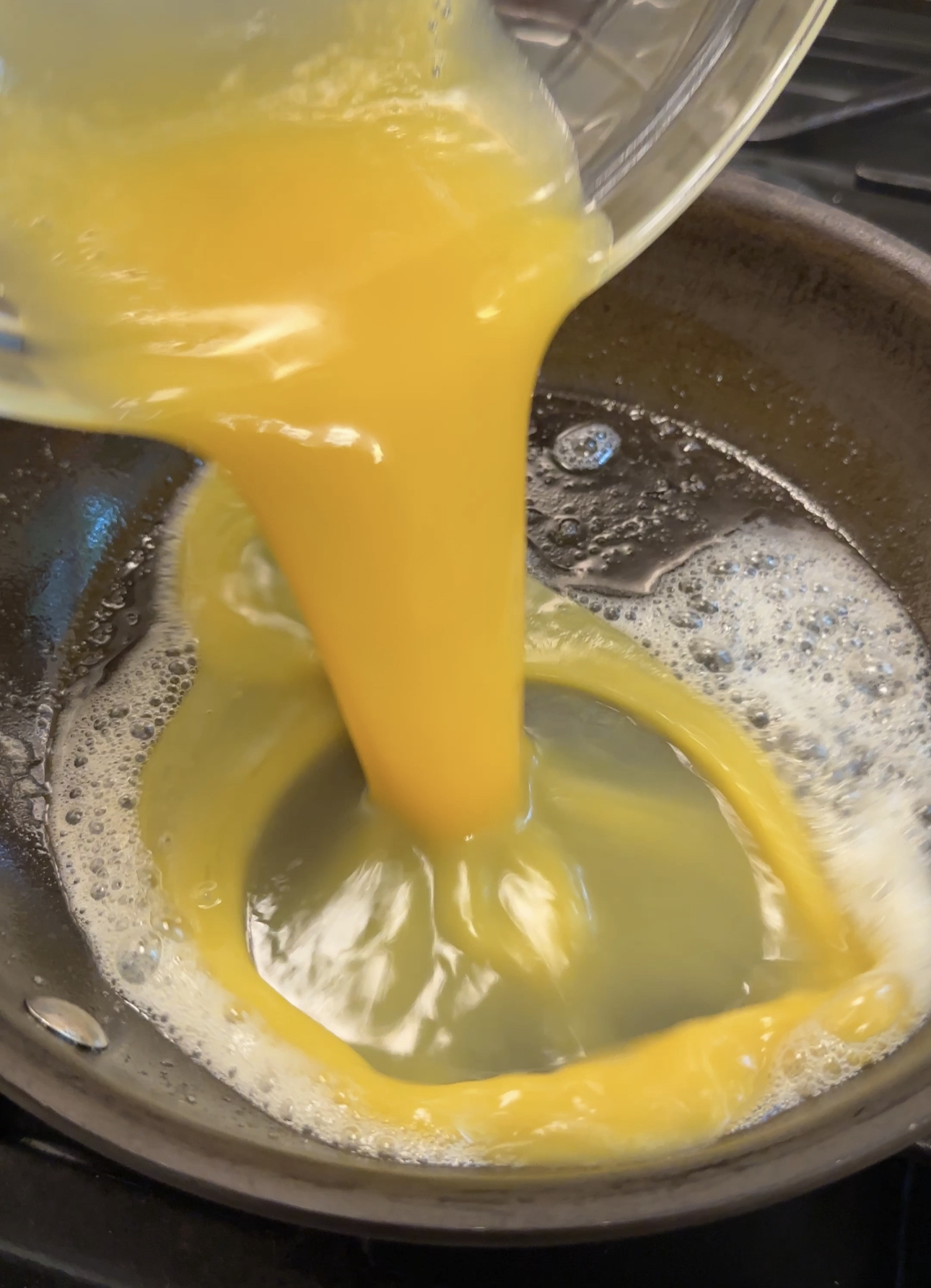 While shaking the pan, you'll essentially scramble the eggs a bit by stirring them with your rubber spatula. Continue to shake, stir, and scrape the sides as needed for two to three minutes, or until just the topmost layer of egg is moist and runny but the rest is set.
STEP #4: To copy Sydney's method, you'll fill a piping bag — or in my case, a plastic bag with one tip cut off — with about 1/3 of your wheel of Boursin cheese and pipe a log across the edge closest to you.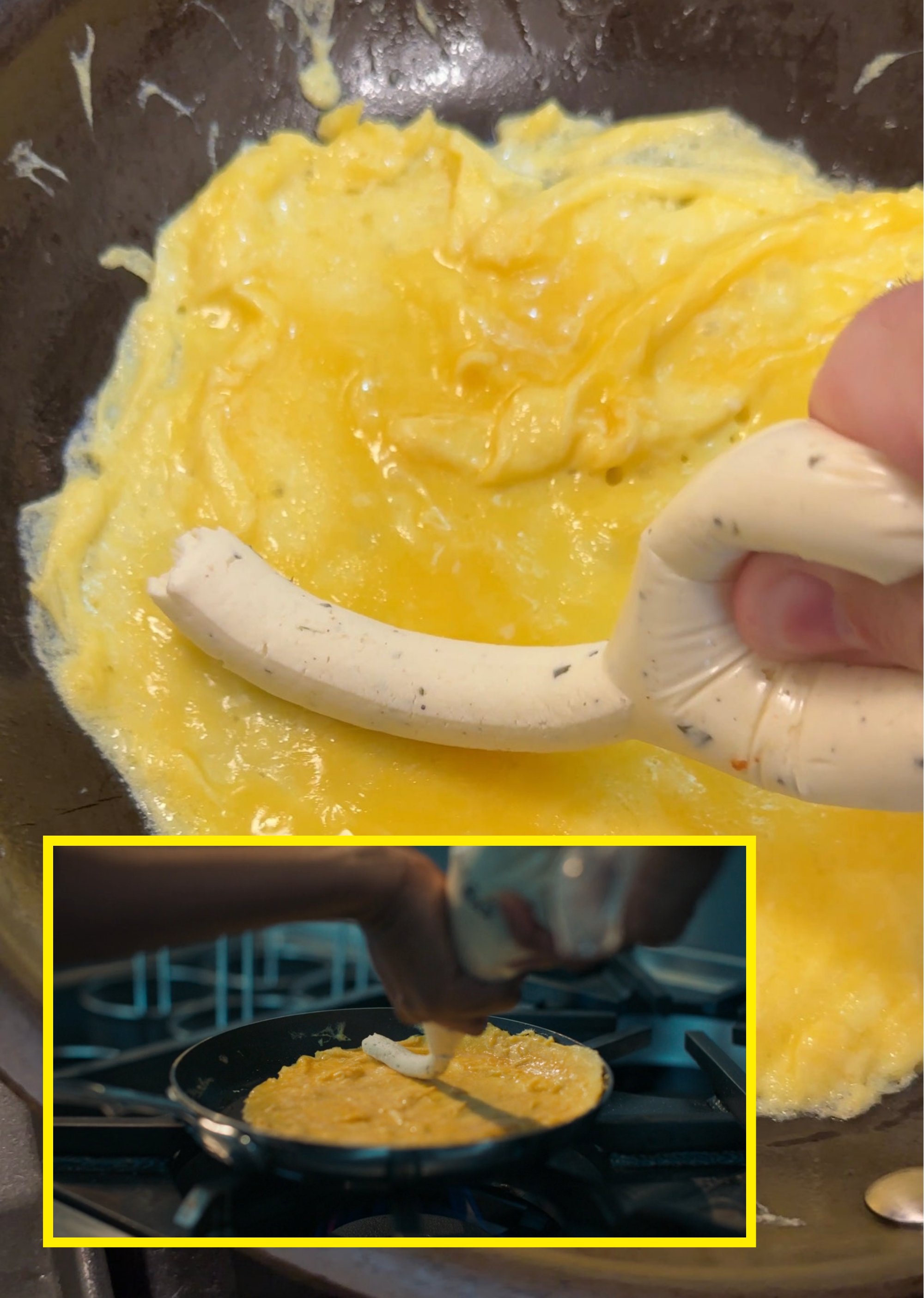 STEP #5: Off the heat, gently use your spatula to roll the omelet from the Boursin side to the unfilled side. And once you've nearly sealed it up, you'll bring your skillet over to your serving plate...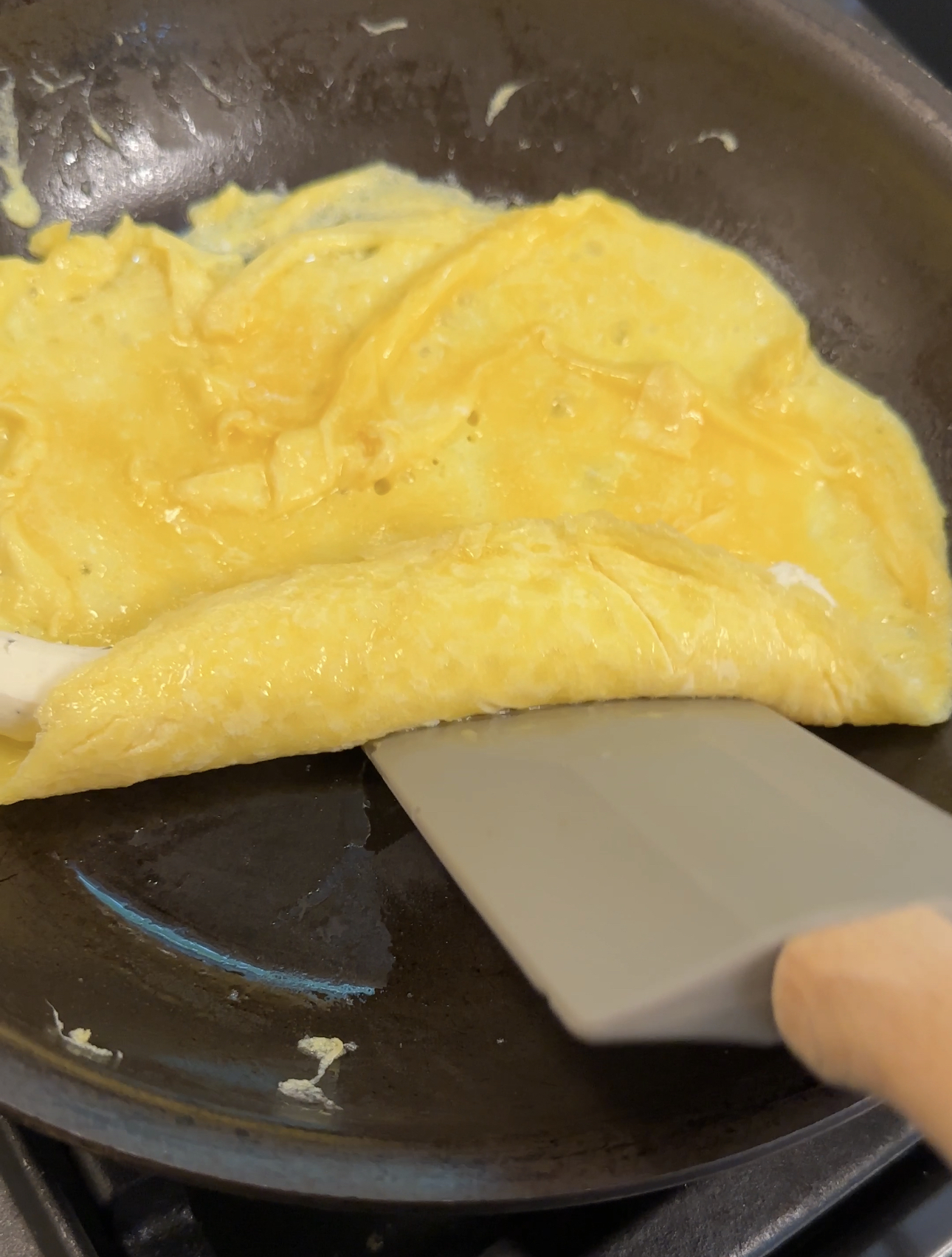 ...and carefully plop it on top, seam side down. If you miss your target, just adjust it as needed; it's easier to explain than it is to do.
STEP #6: All that's left to do is garnish. Start by rubbing the top of the plated omelet with the remaining teaspoon of butter until it's melted.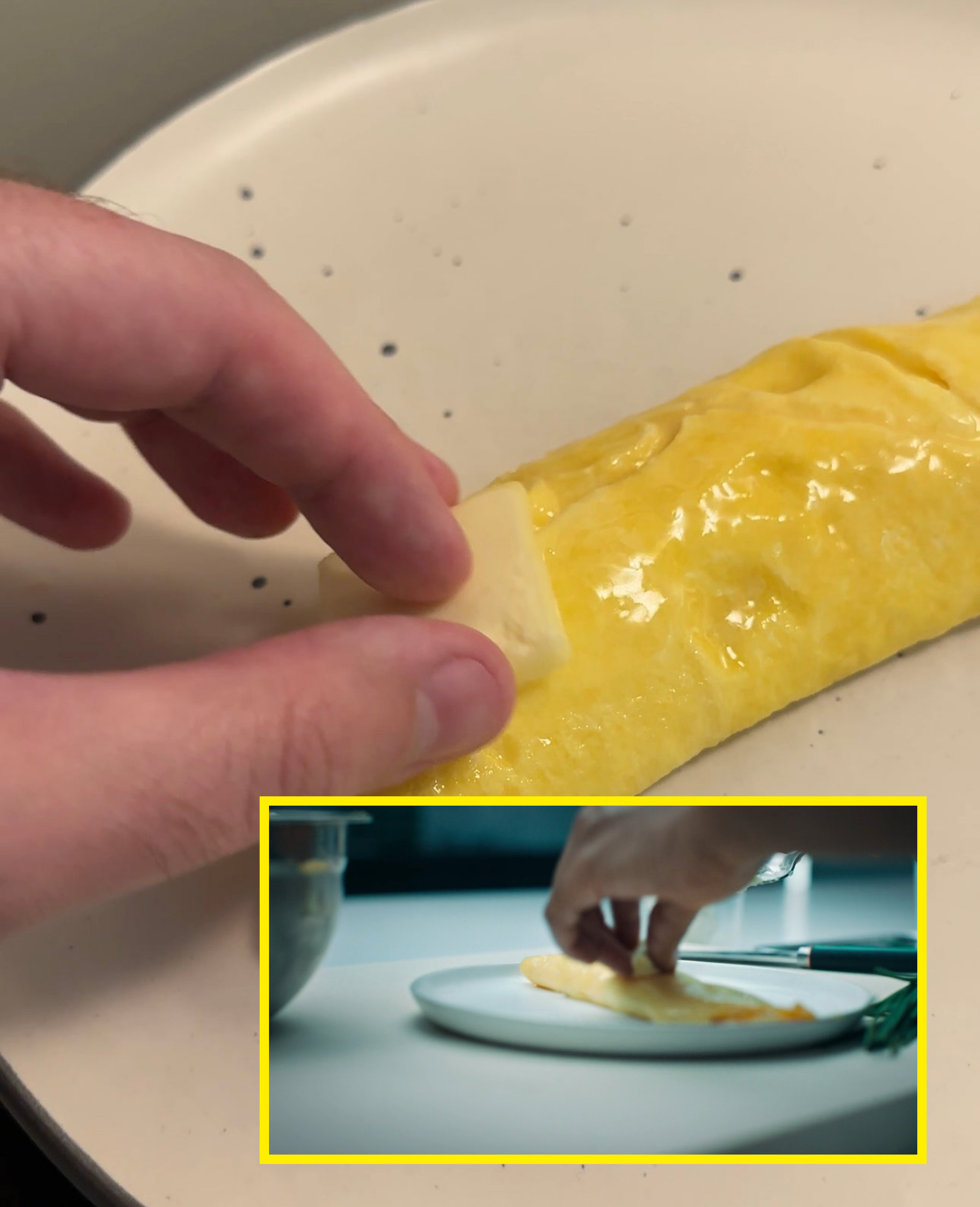 Then, you'll sprinkle chopped chives overtop to your heart's content and finish with some crushed sour cream and onion potato chips, and a few grinds of freshly cracked black pepper.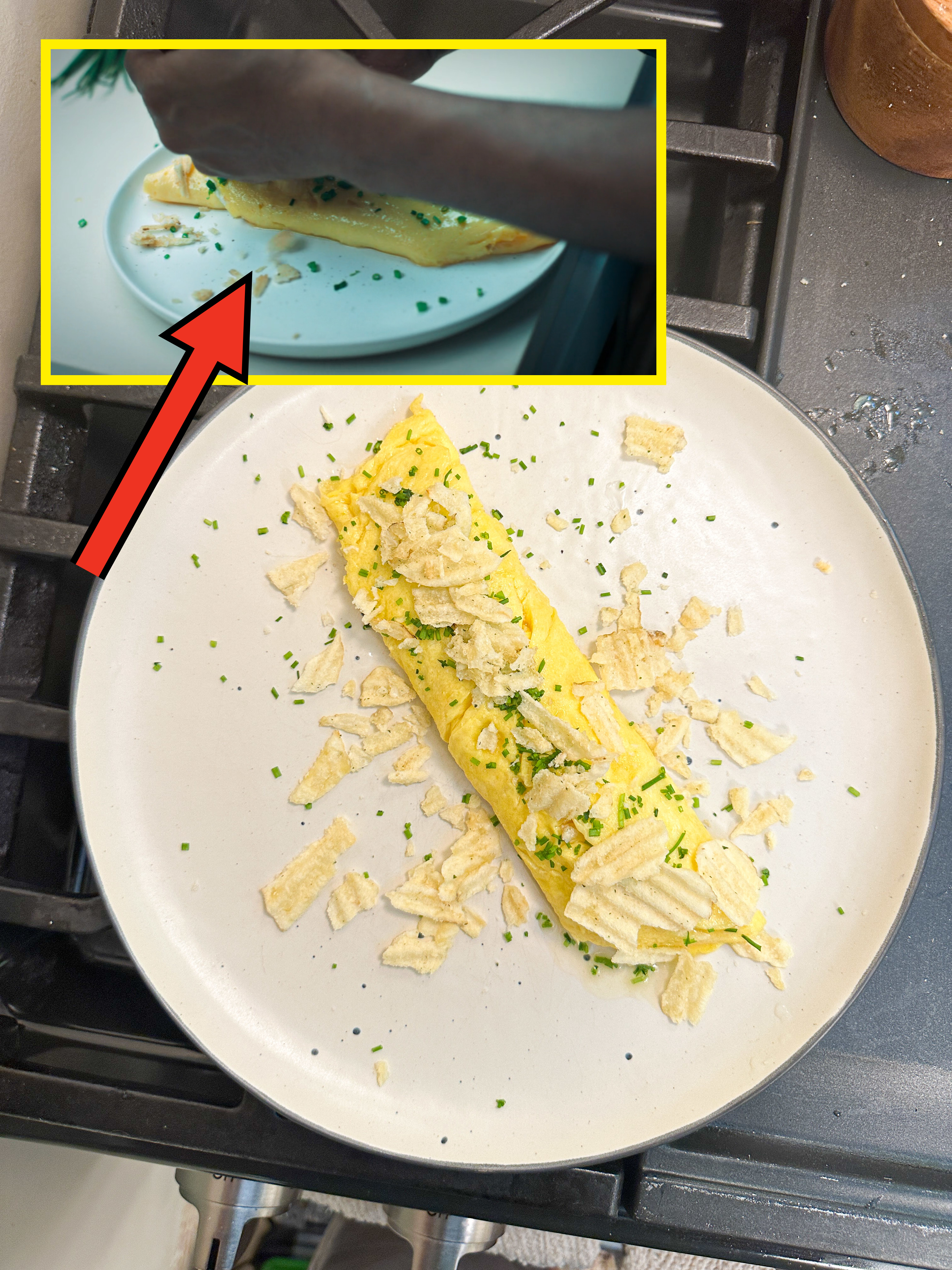 And that's it. The verdict? All it takes is one bite to realize just how texturally magnificent this omelet is. While proper French omelets should be exceptionally creamy with nothing more than eggs and butter, the creamy factor of this omelet is simply off the charts; the Boursin becomes custardy and soft from the residual heat of the cooked egg, which contrasts beautifully with the crunch of each potato chip shard.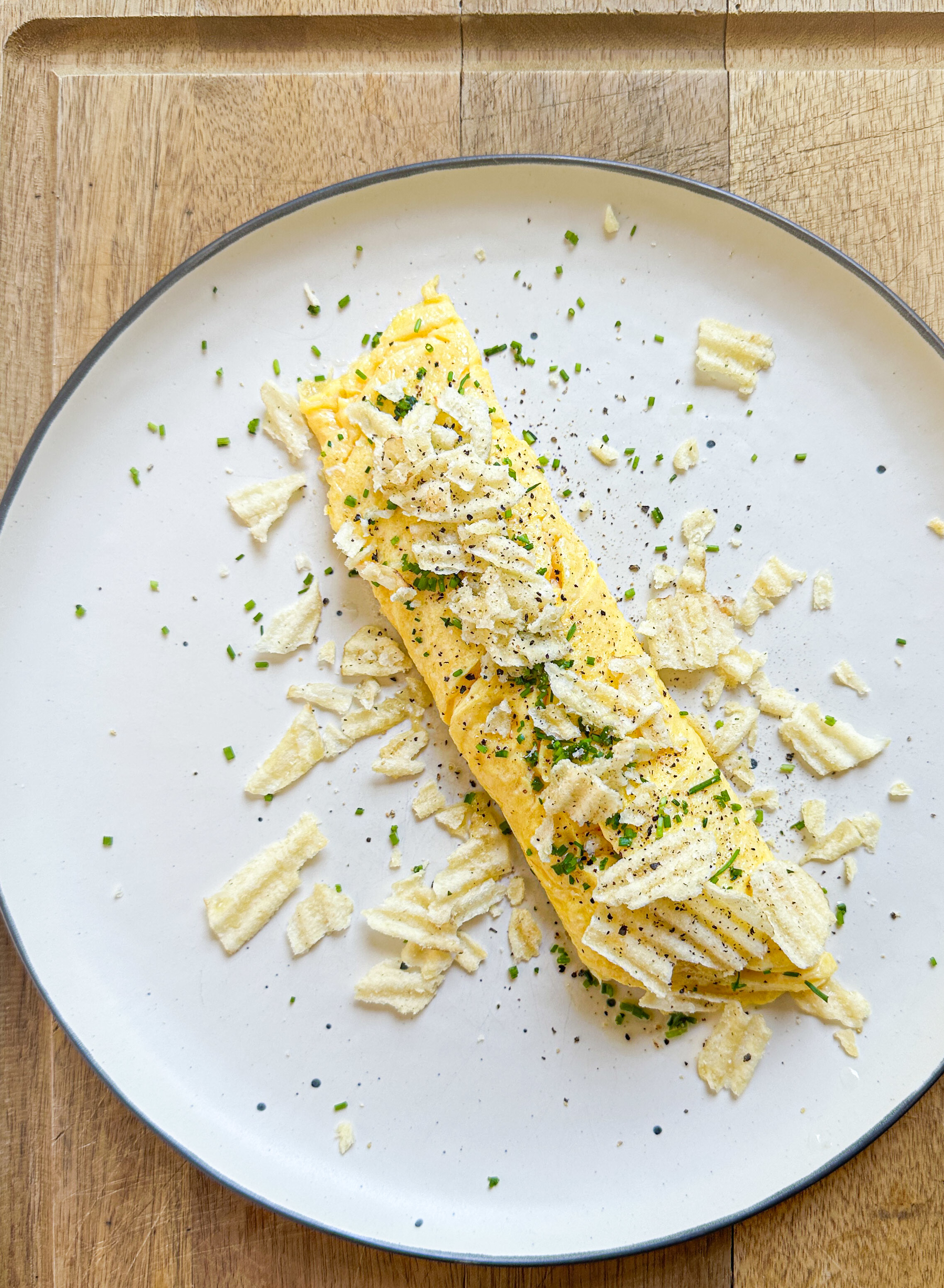 As I savored every bite of this omelet, I was reminded of one particular moment in the episode: After Natalie tastes the omelet, she lets out a simple but very telling, "I could cry." While I watched, I assumed that was mostly due to Sydney's generosity in lovingly crafting this glorious meal when Natalie needed it most. But as someone who, too, nearly cried while eating this dish...I also think the omelet itself had a lot to do with it.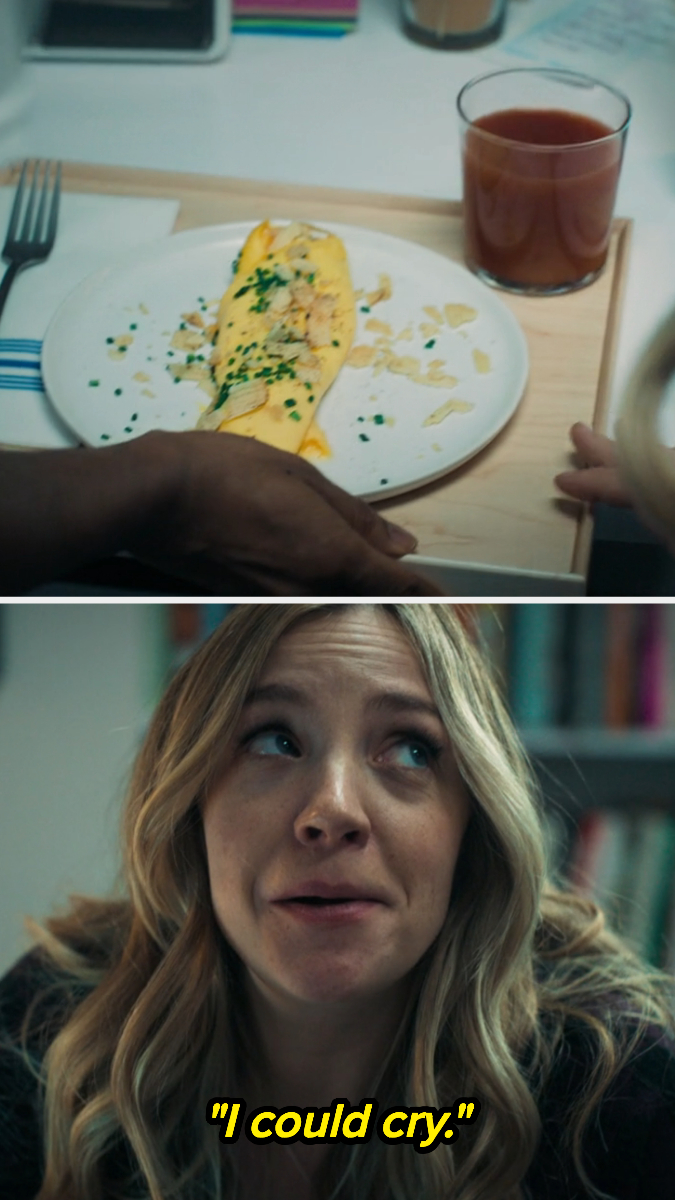 If you try this recipe in your own kitchen, let me know what you thought of it in the comments below — or if there are other recipes you can't stop thinking about from season two of The Bear, tell us which ones you'd most want to see us recreate. ⬇️