I don't know about you, but I always feel like I'm one step behind when it comes to which design trends are actually "trendy" and which ones became "outdated," like, mere seconds ago. Anyone else?
Recently, u/HeatherAnne1975 asked redditors to share their takes on which "home design and architecture trends will look dated very quickly," and I for one am feeling reaaaaally conflicted about several — so I want to know where you stand. Are these current trends just a passing phase, or will some of these actually stand the test of time?
And just to say it: Let's all agree that home design is completely subjective (and often has a lot more to do with limited inventories, rising prices, and budget constraints than personal aesthetic). The opinions below are definitely not fact — which is why I'm suuuper curious to see what you think, too.

1.
"Flippers replacing all the cabinets in a kitchen with inadequate open shelving. Some open shelving? Great! But when they tear down all the storage space and replace it with a few open shelves that need to be meticulously arranged? Hard pass."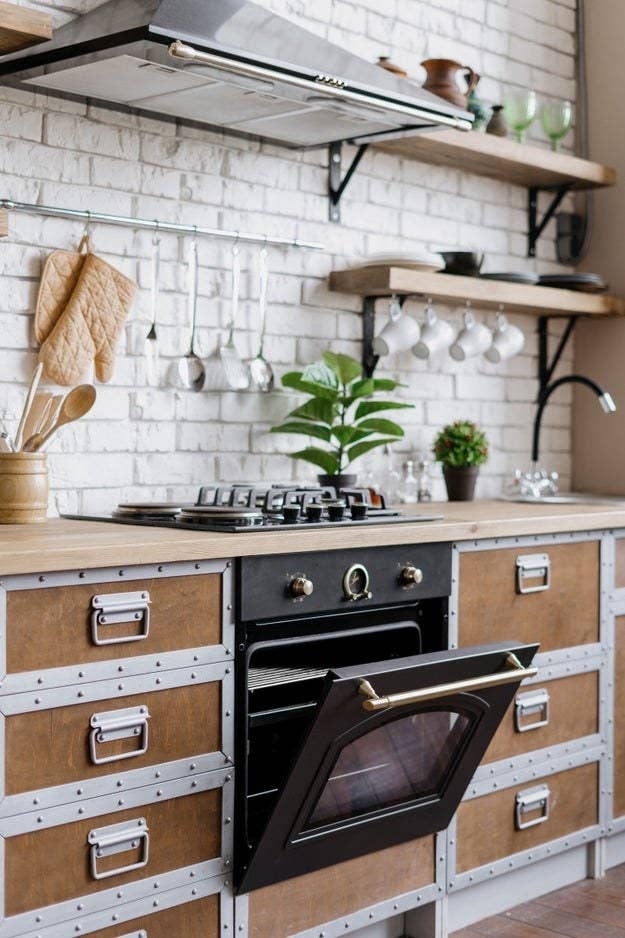 2.
"Those huge, bowl-shaped above-the-counter sinks. I had one in my old home and it was a huge pain in the ass to keep unclogged and clean."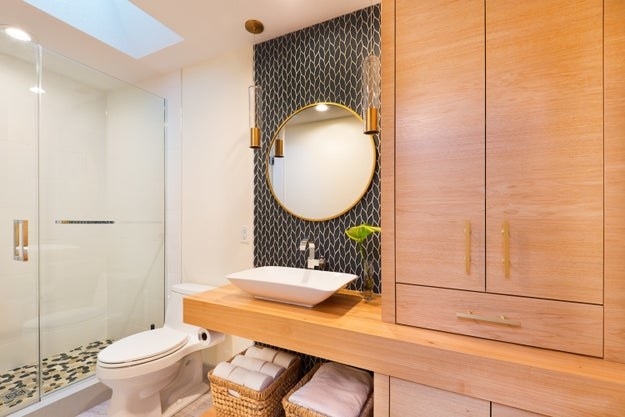 3.
"Two-story entryways. It's a waste of space, waste of energy (for heating or cooling), and for a lot of homes (unless they're very well thought-out), it kind of destroys the coziness factor. Plus, sound travels and echoes between the two stories, which is annoying if you're working from home."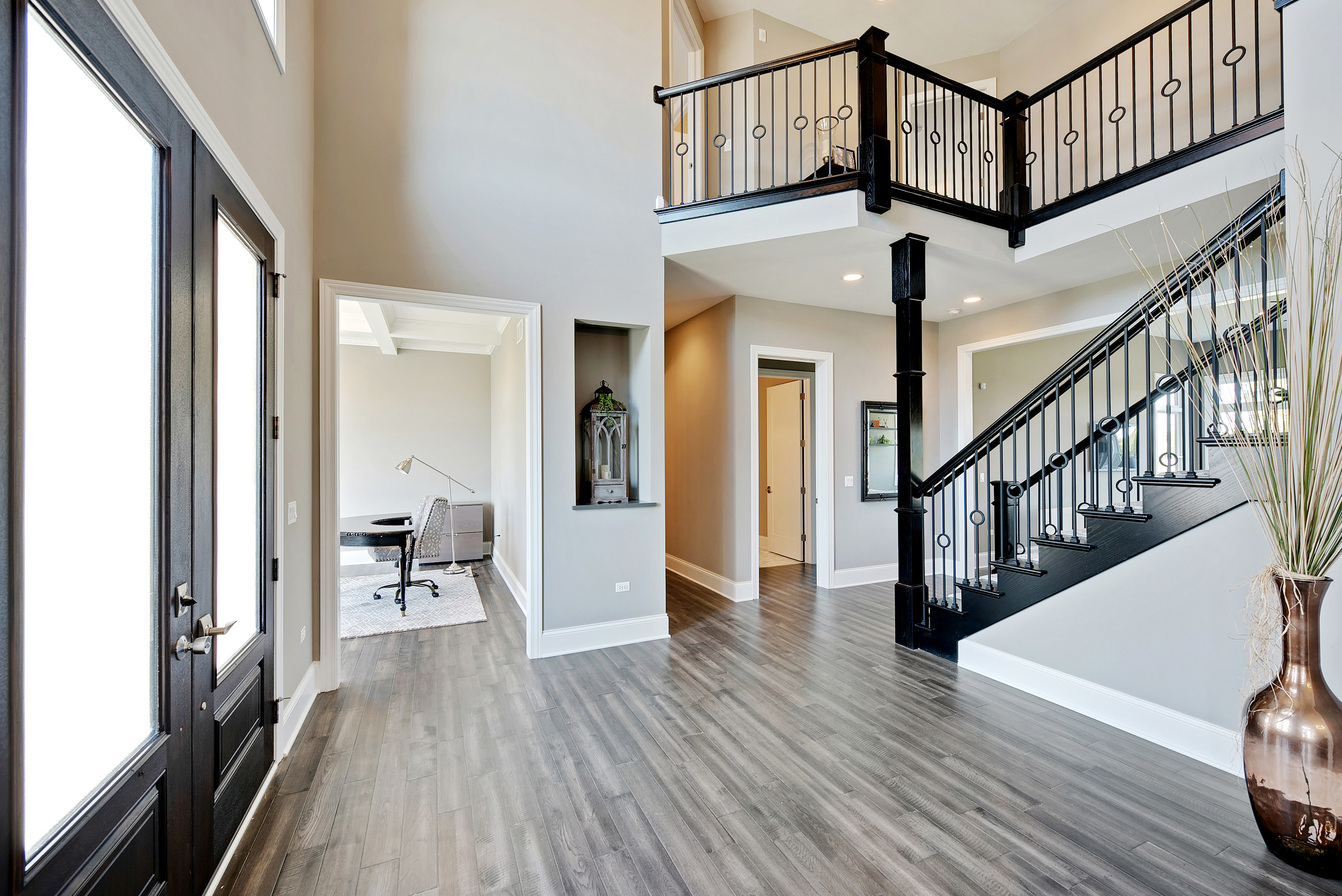 4.
"That minimalist, cold, 'blank slate' look seems like something the next generation (the kids who grow up in it) will want to be changed when they become adults."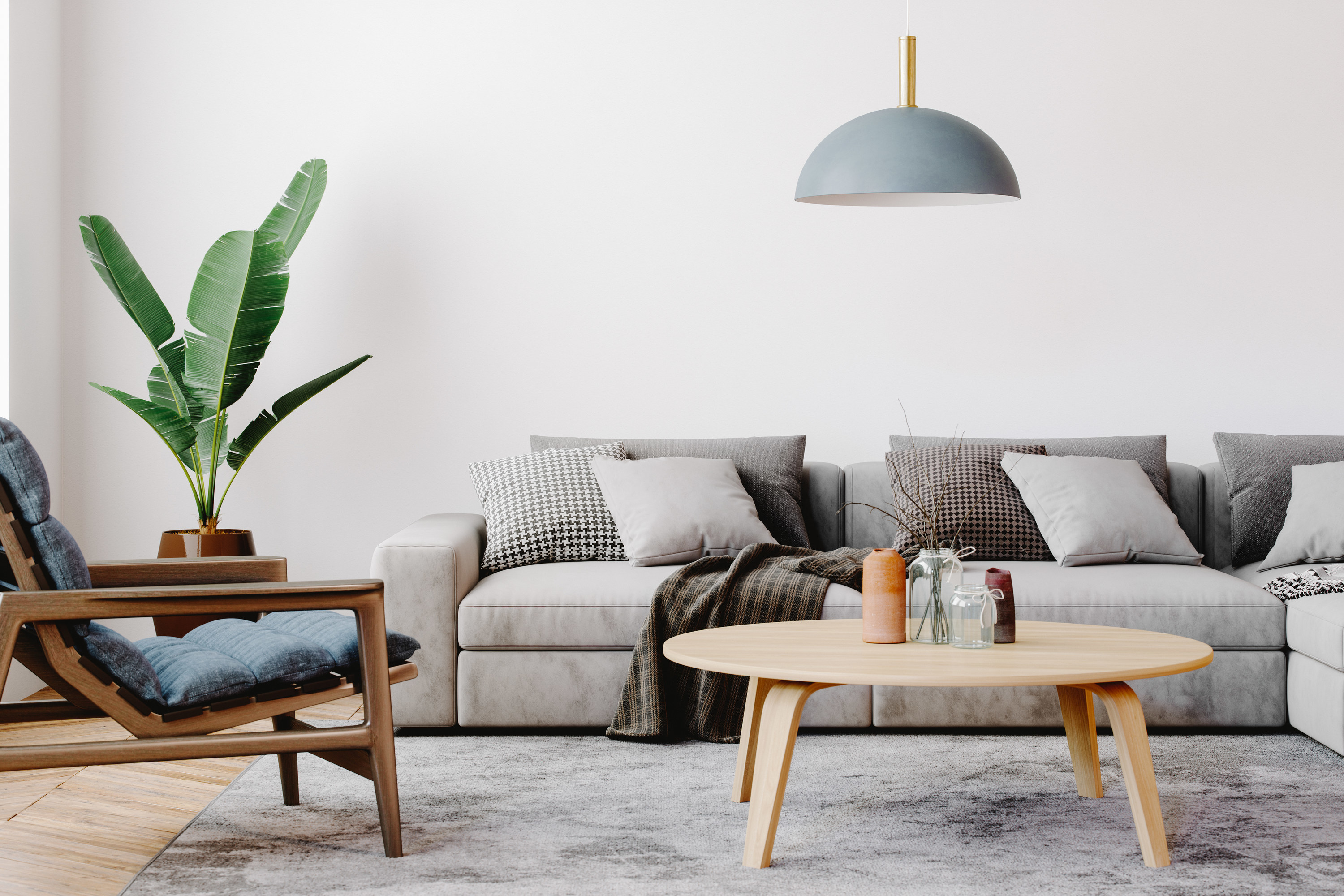 5.
"Barn doors on bathrooms. Who thought that was a good idea?! Might as well use the restroom with the door open."
6.
"I could see the open-concept floor plan trend scaling back a bit as people, over time, would want some areas to be cut off by a door or doorway. They're very nice-looking and functional for hosting, but open floor plans take away privacy. And if it's a smaller open floor plan, there might not even be another area for a kid or spouse to go when they need some space to themself."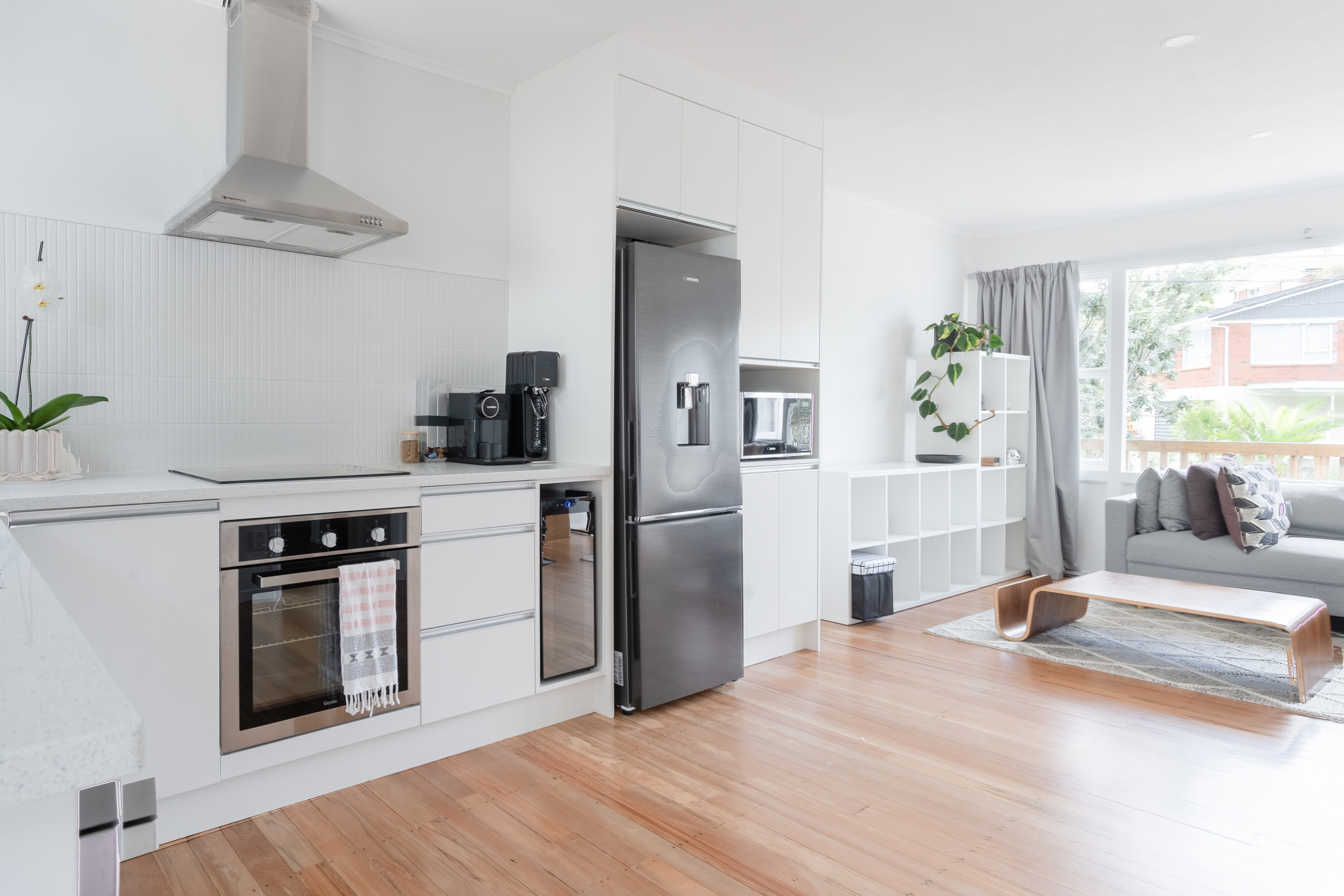 7.
"Light fixtures with bare bulbs and no shades or glass covers to diffuse the light."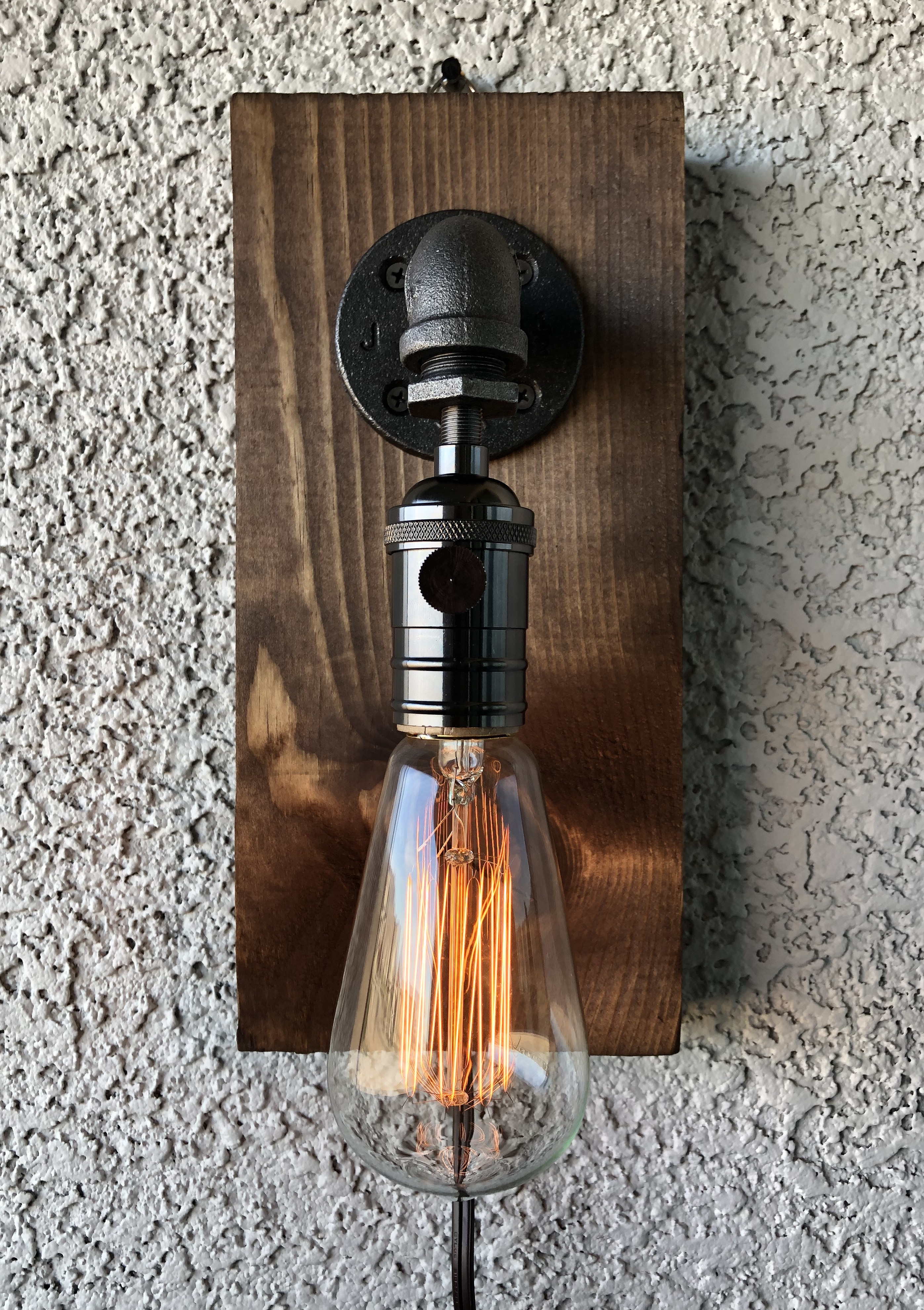 8.
"White-painted houses with black windows. It's a classic look, but the problem is it's being done to death. Neighborhoods that once had some charm now just have rows of the 'modern farmhouse' look."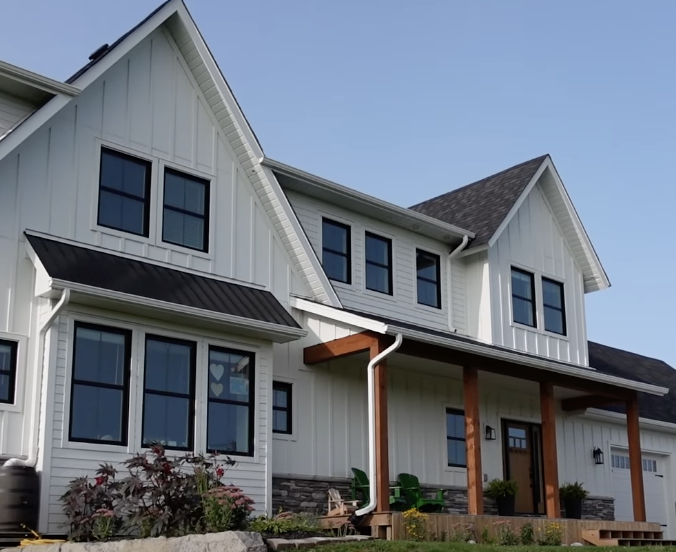 9.
"Waterfall islands. They are ugly AF and they're going to be a real pain to remove for remodeling thanks to all that heavy stone."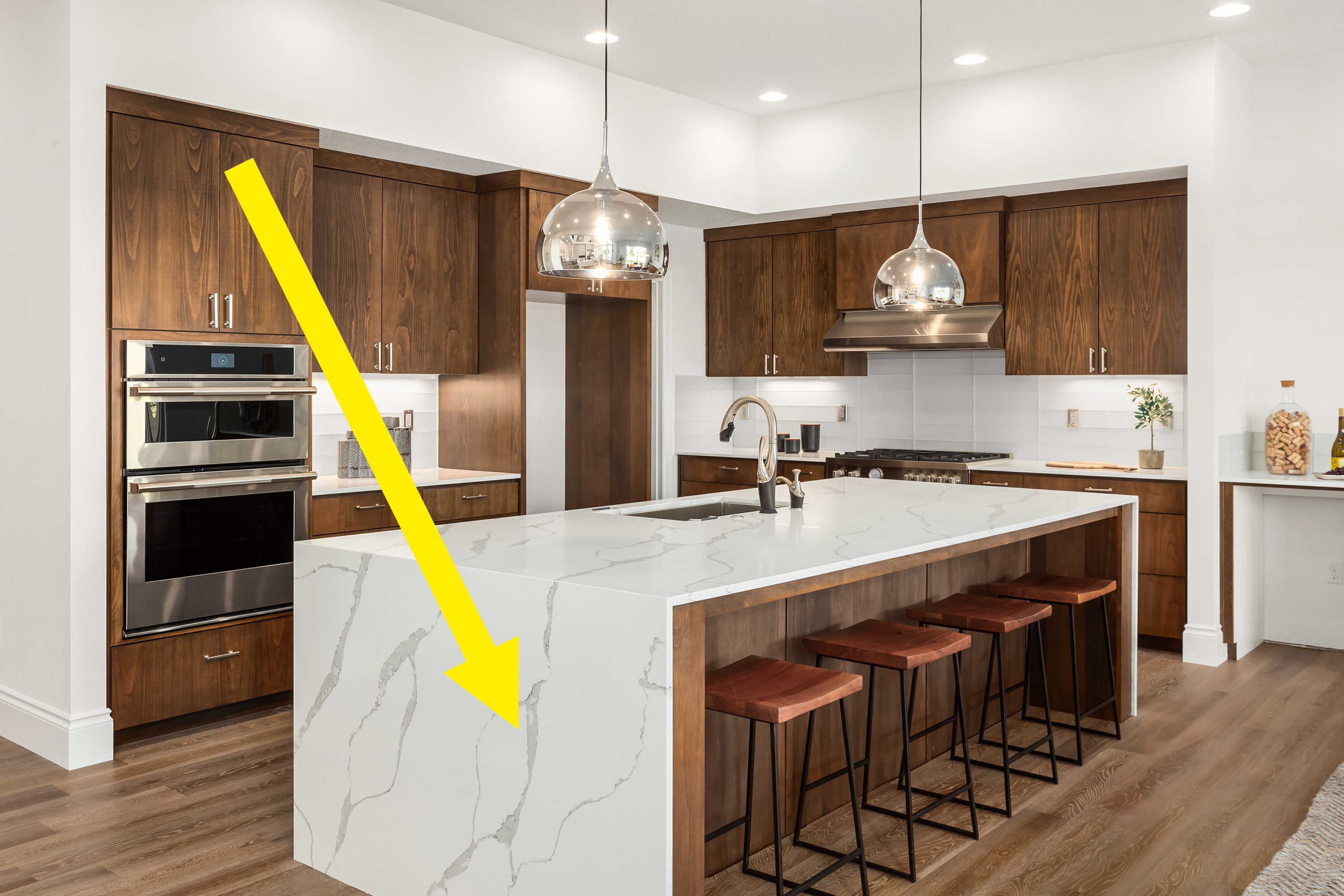 10.
"Those horrible 'painted arches' that people are adding to rooms lately. Honestly, I give them another six months."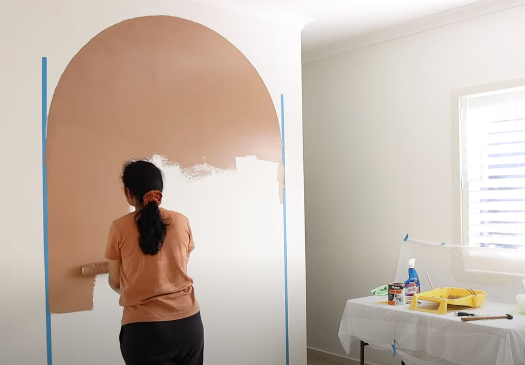 11.
"Split-level homes. We've lived in one for 25 years, and I'll never live in another. I cannot stand having a kitchen upstairs and the family room downstairs, and access to the outside from downstairs, too. Who thought split-level homes were logical?! Never again. It's a flat ranch in my future. Unless I win the lottery...in which case I'd just build an elevator."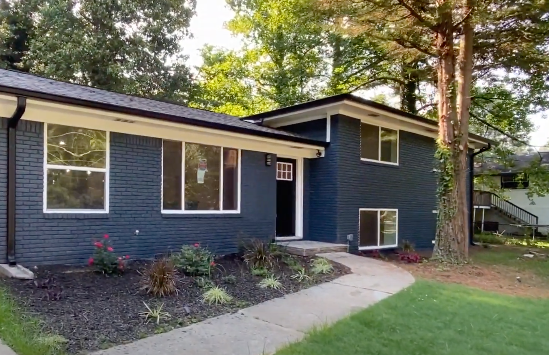 12.
"When glass showers don't have any sort of door to keep the water in. It has to be one of the worst design decisions ever. The glass only covers some of the water, so the water makes a big mess. Plus, it's uncomfortable having air flowing all around you while you're wet!"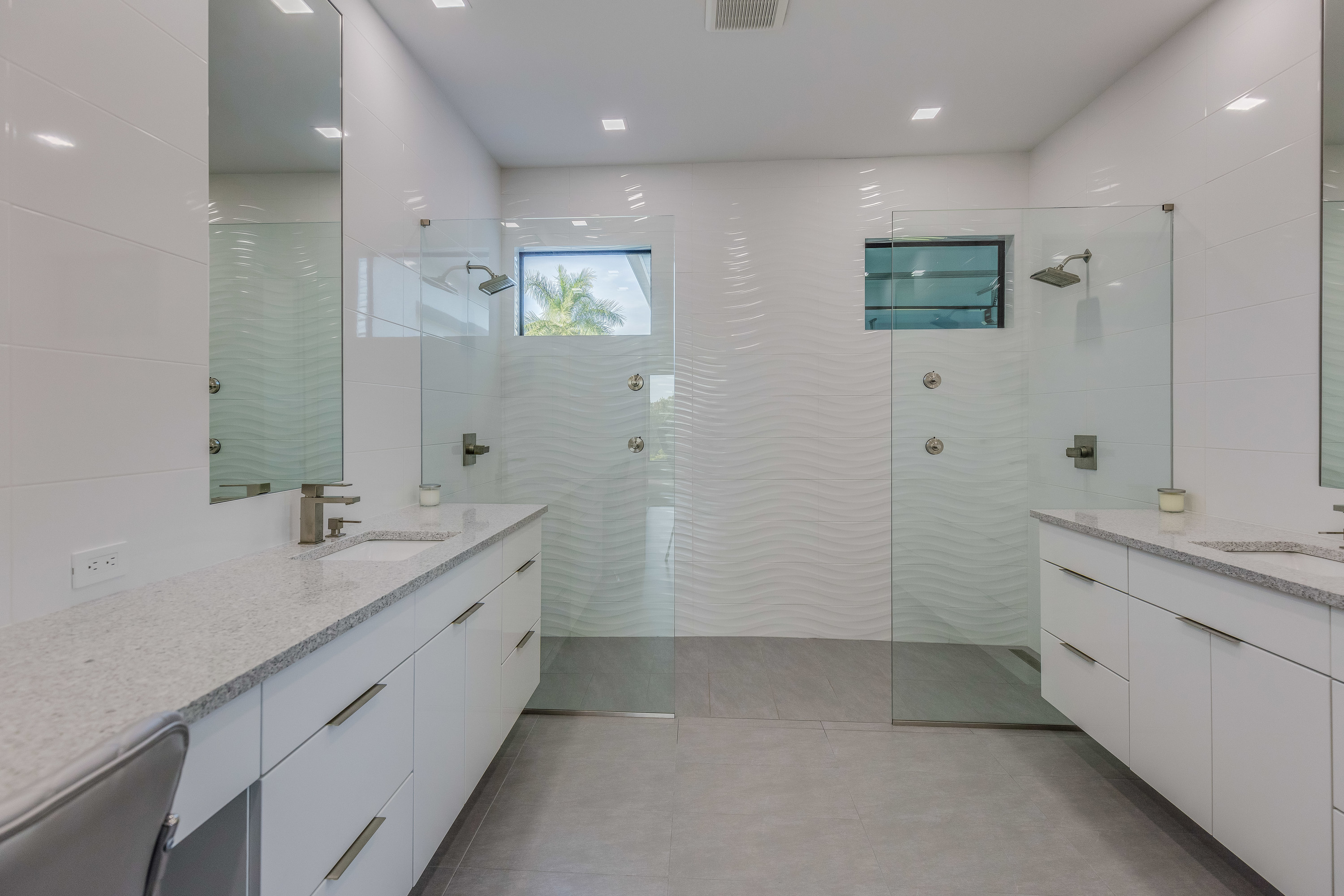 13.
"Oh my god, I HATE the gray-everything trend. Gray floors, gray countertops, gray walls. The previous owner of my house renovated to fit this 'trend' and I can't WAIT to save some money to rip it all out."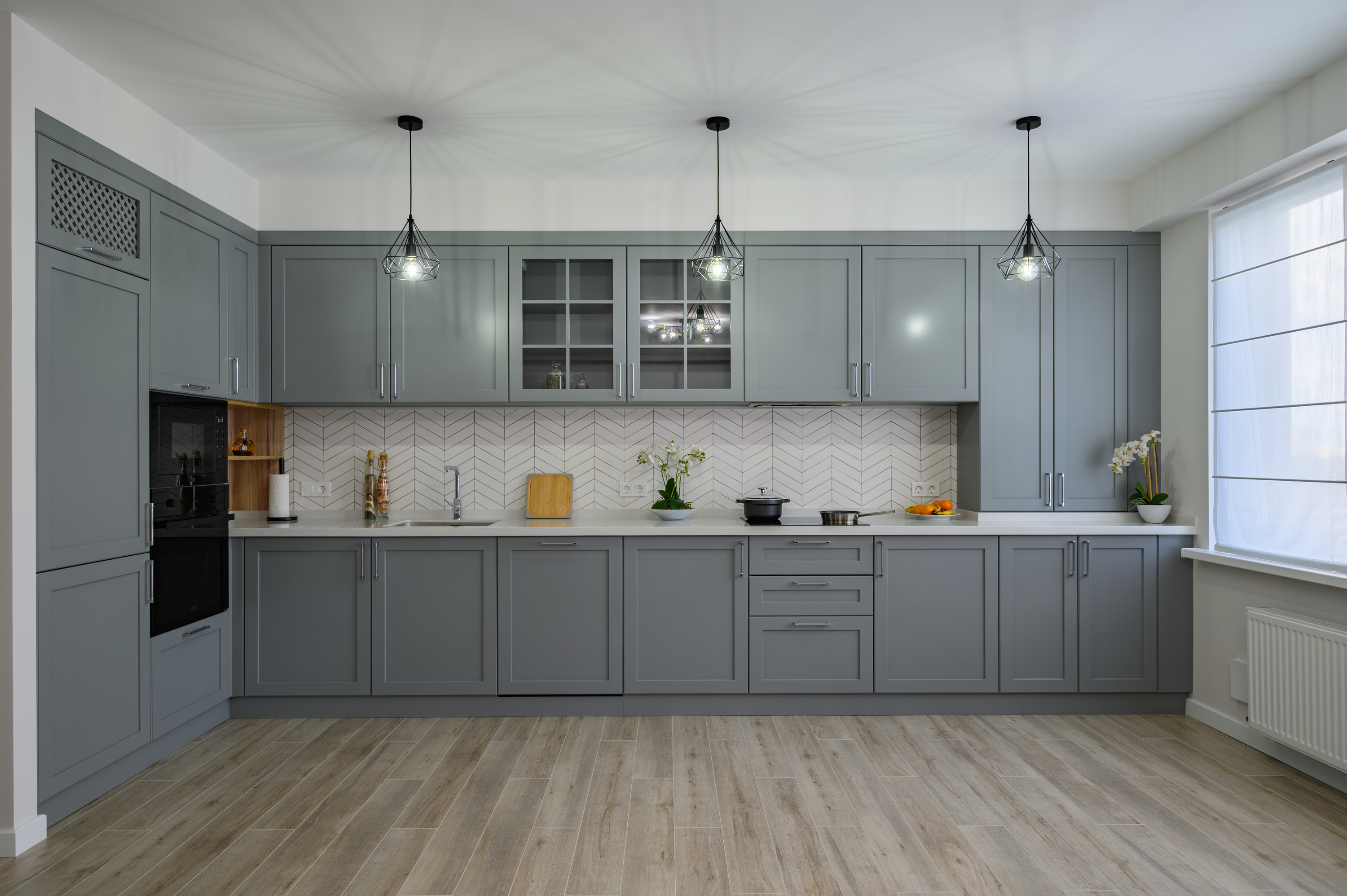 14.
"Implementing anything 'farmhouse' in a home that isn't one to begin with. You live in Philly, not rural Texas. You're not Joanna Gaines, and trying to be is becoming more and more cringe."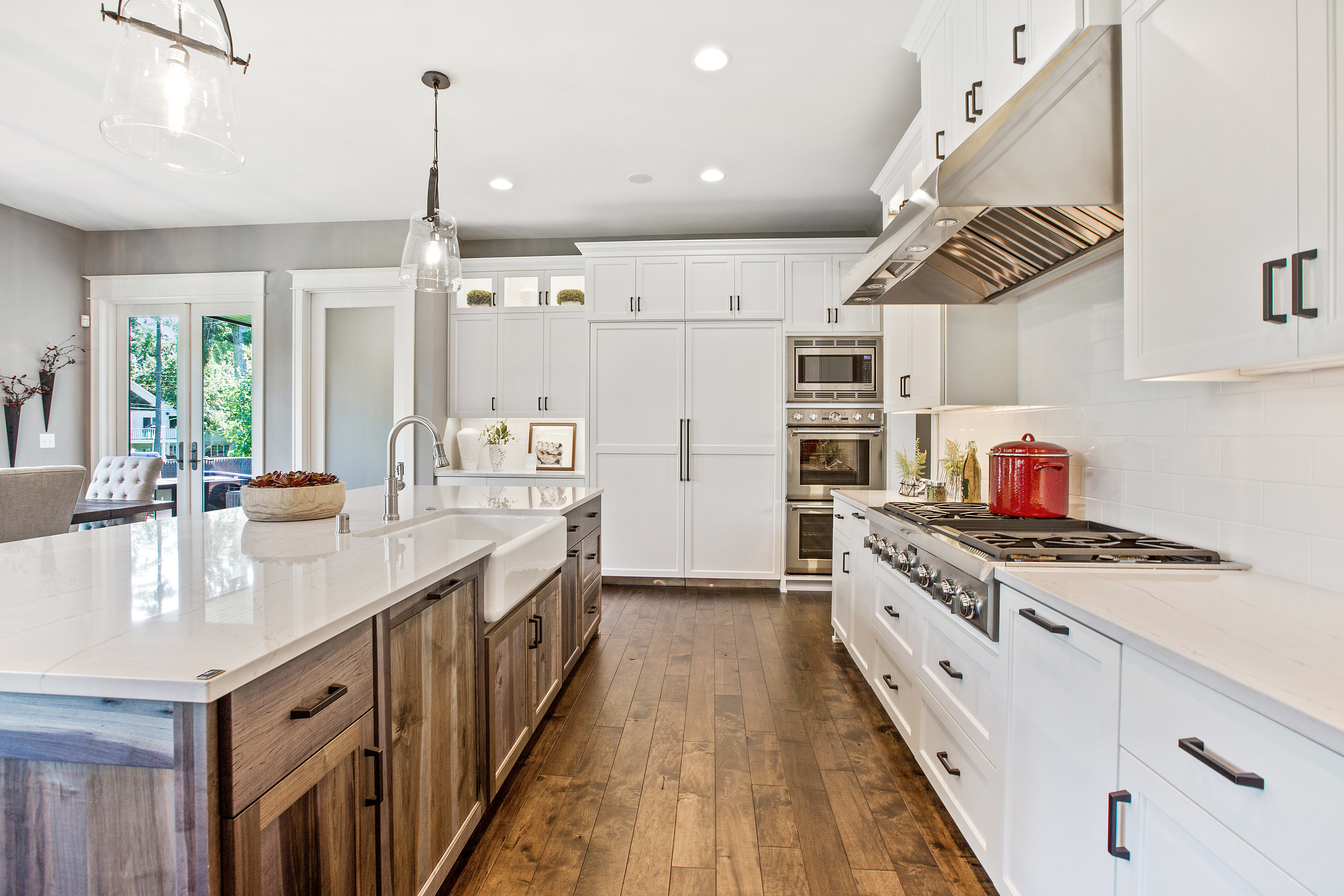 15.
"Using gold hardware in your kitchens and bathrooms. Luckily, chrome is actually coming back into fashion — thank goodness!"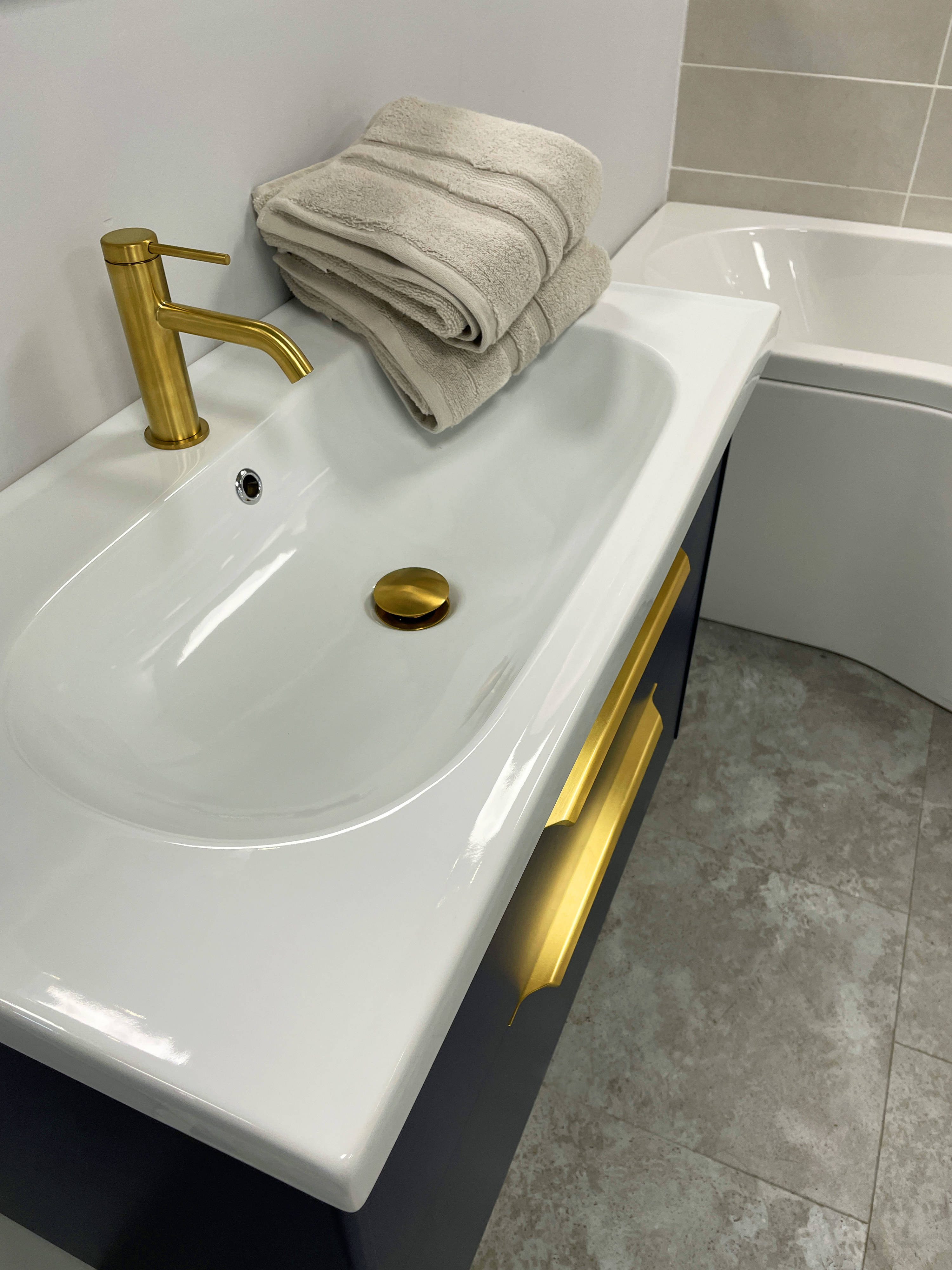 16.
"Gray LVP (luxury vinyl plank) flooring. I love grays when it comes to paints and such (and you can always re-paint over time). However, stick to a natural wood-toned floor and it will never go out of style. Those gray-washed planks are the worst — especially when people put them in old home rehabs. It didn't look that way when it was new 100 years ago, and no one is going to think you demolished an old East Coast barn to make your floors."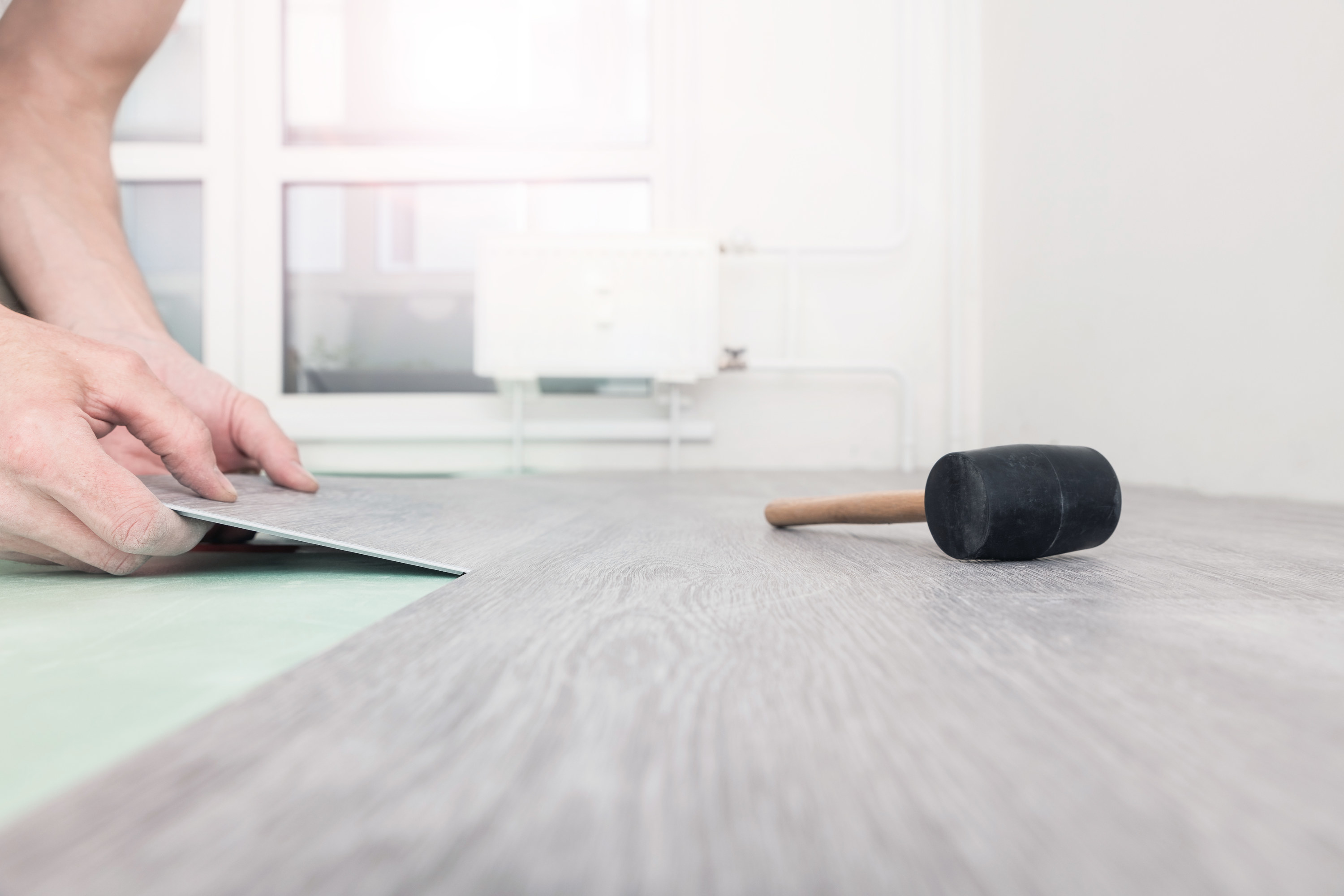 17.
"Tray ceilings. The first few times I saw them, I thought they were a nice, unique feature...but now I'm seeing them everywhere. Some people are even painting them bright, contrasting tones which is too much."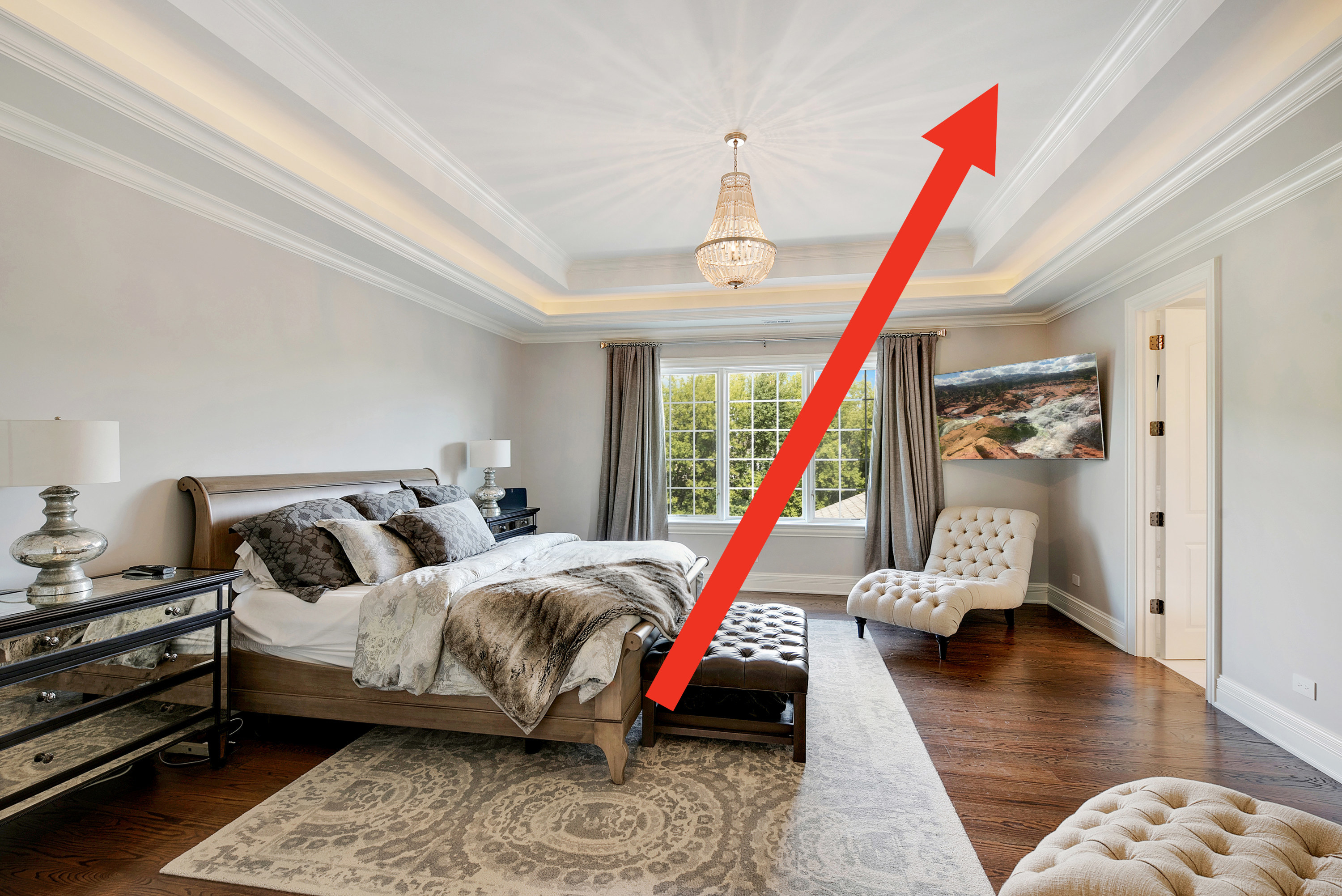 18.
"Shiplap. Seeing it in a 1920s home is a lot different than seeing it in your 2015 builder-grade, cookie-cutter home. A lot of people adding it for 'character' don't realize how weird their execution is."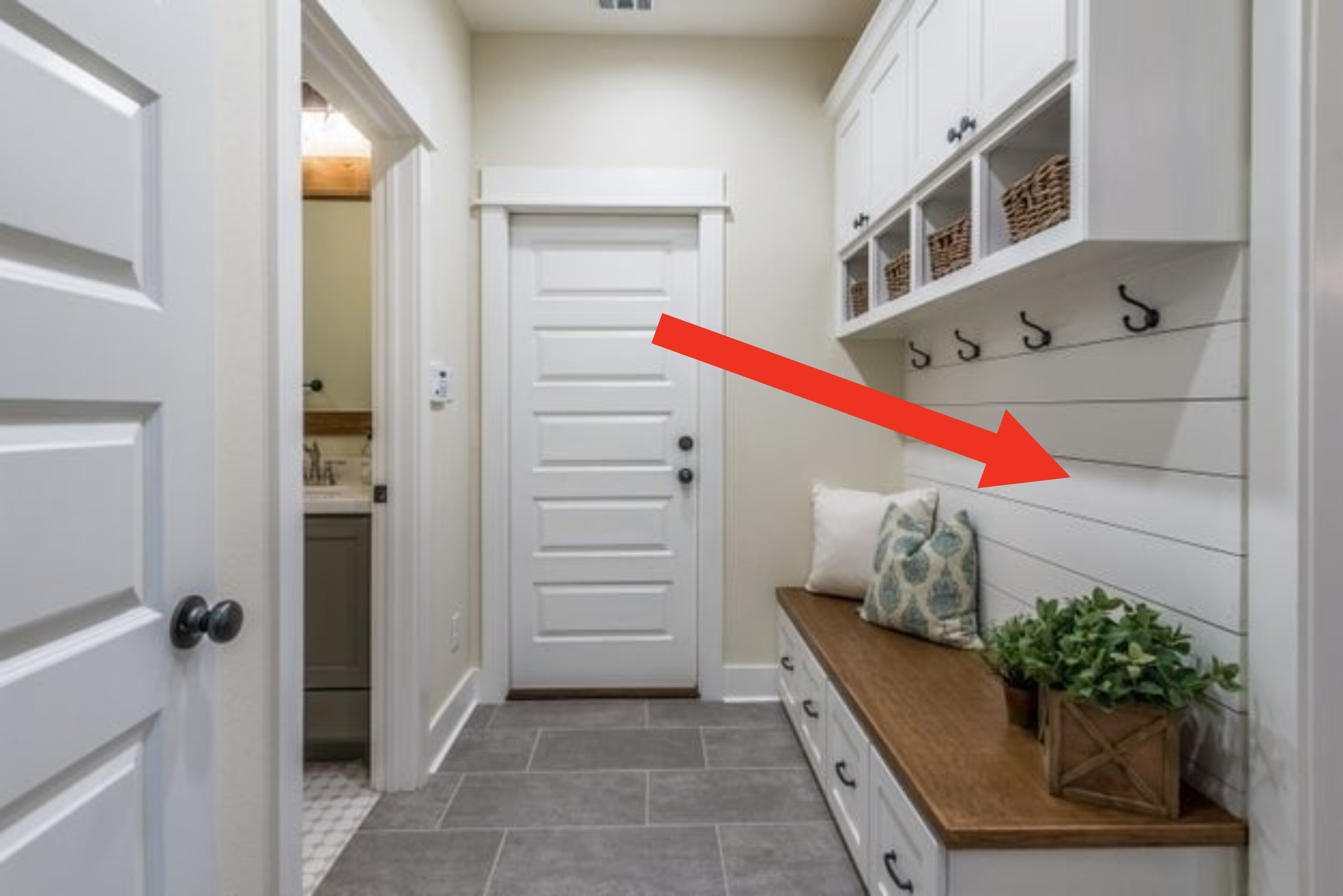 19.
"White-washing every brick everywhere."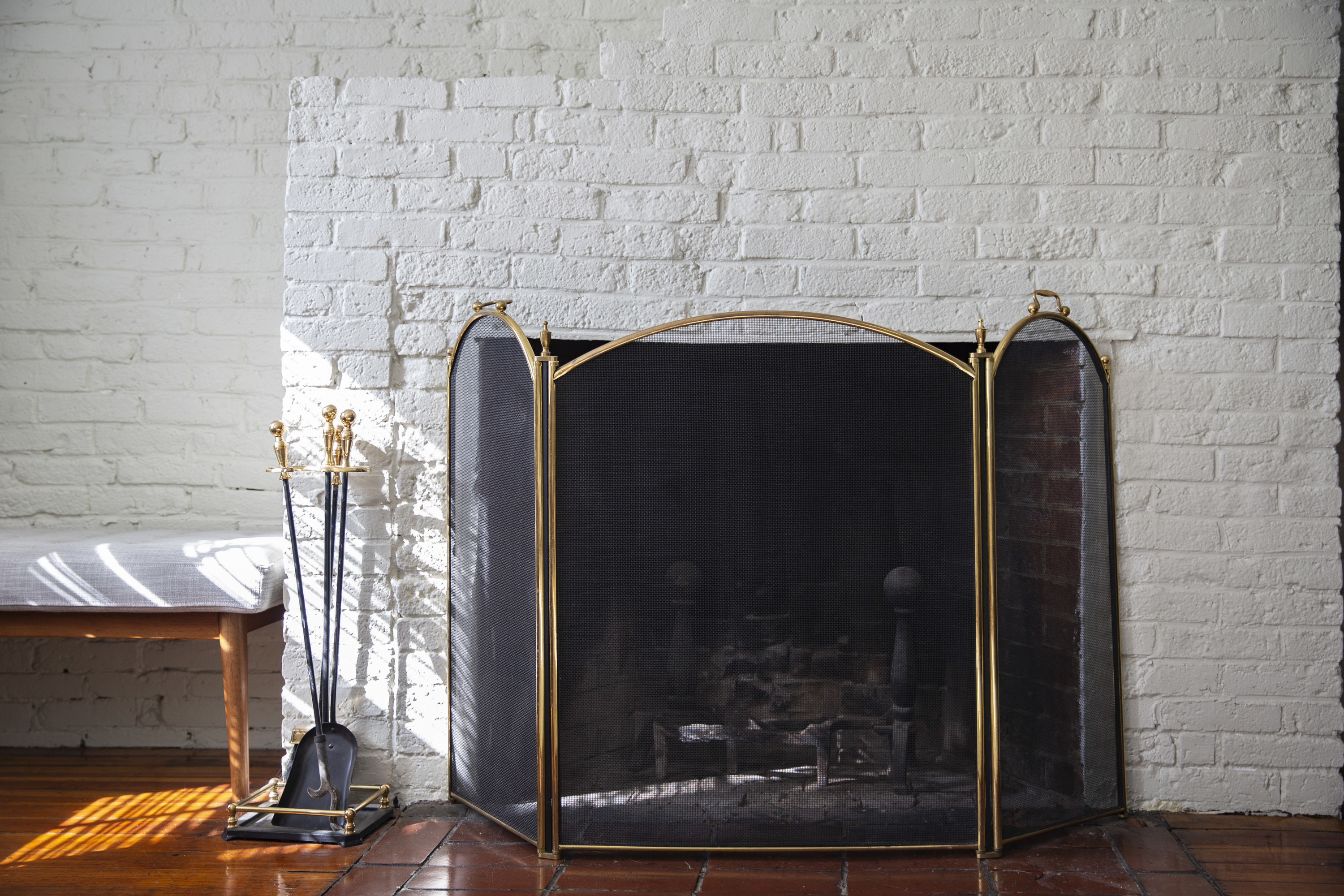 20.
"Heavily-patterned tile anywhere — whether it's kitchen flooring, a backsplash, or even a bathroom floor or shower lining. When I was fixing up a house I recently sold, I couldn't find matching tile for a section of flooring, so I opted to put a mosaic patterned tile there instead. People said it was a good fix, but I felt like it immediately dated the space (and I hated it)."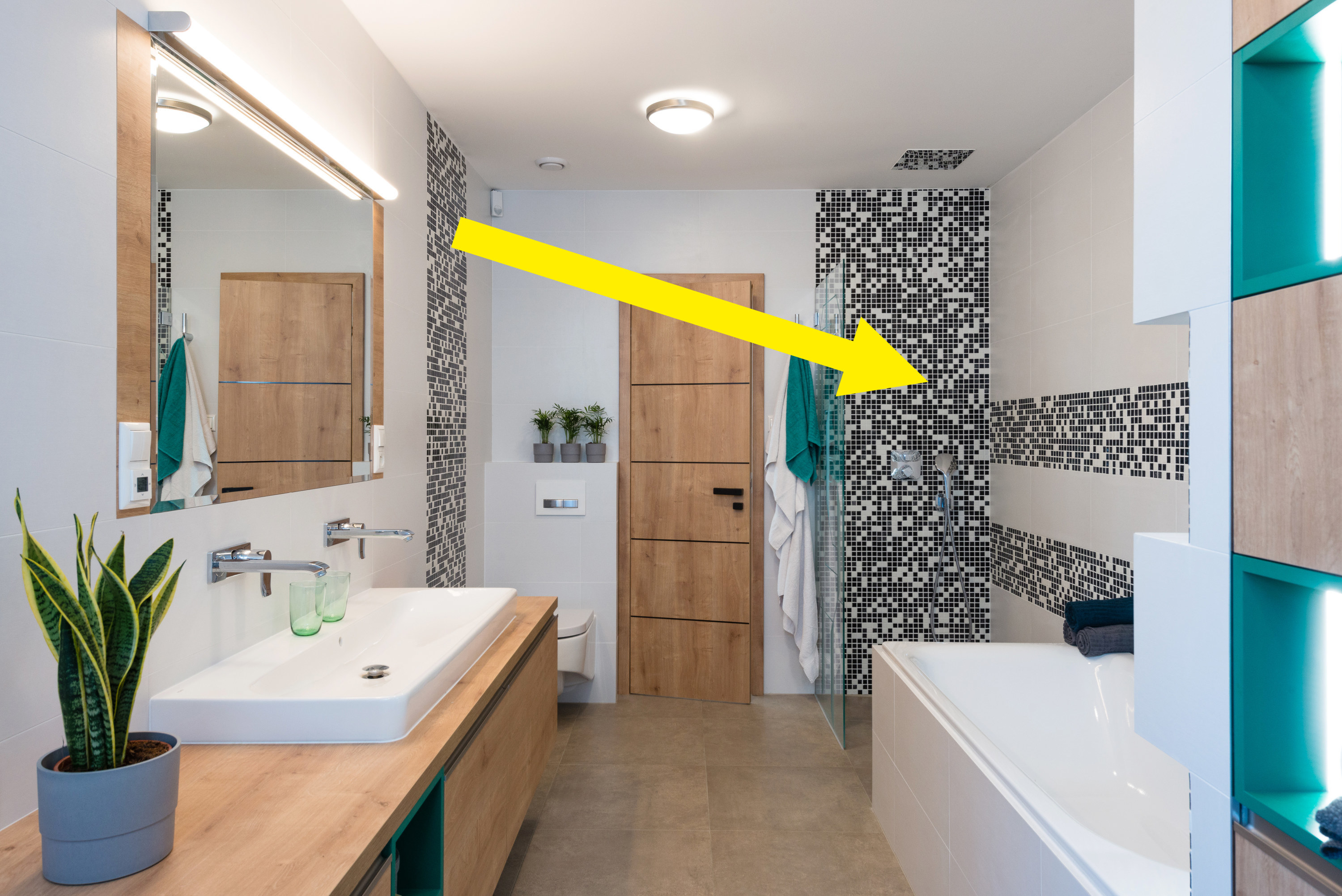 21.
"Subway tiling in bathrooms and kitchens. Looks absolutely cheap and horrible. I'm guessing people are mostly doing it because it's budget-friendly and the dark grout hides dirt..."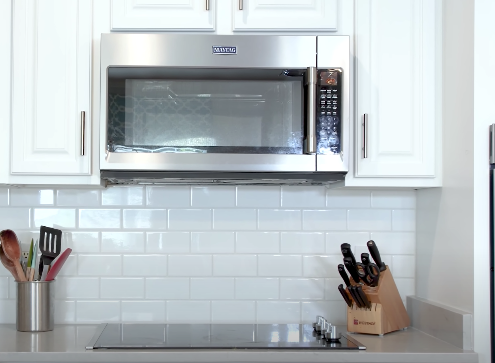 22.
"Light fixtures that are more about form than function — I'm looking at you, Sputnik-style chandeliers that take 16 non-standard bulbs."