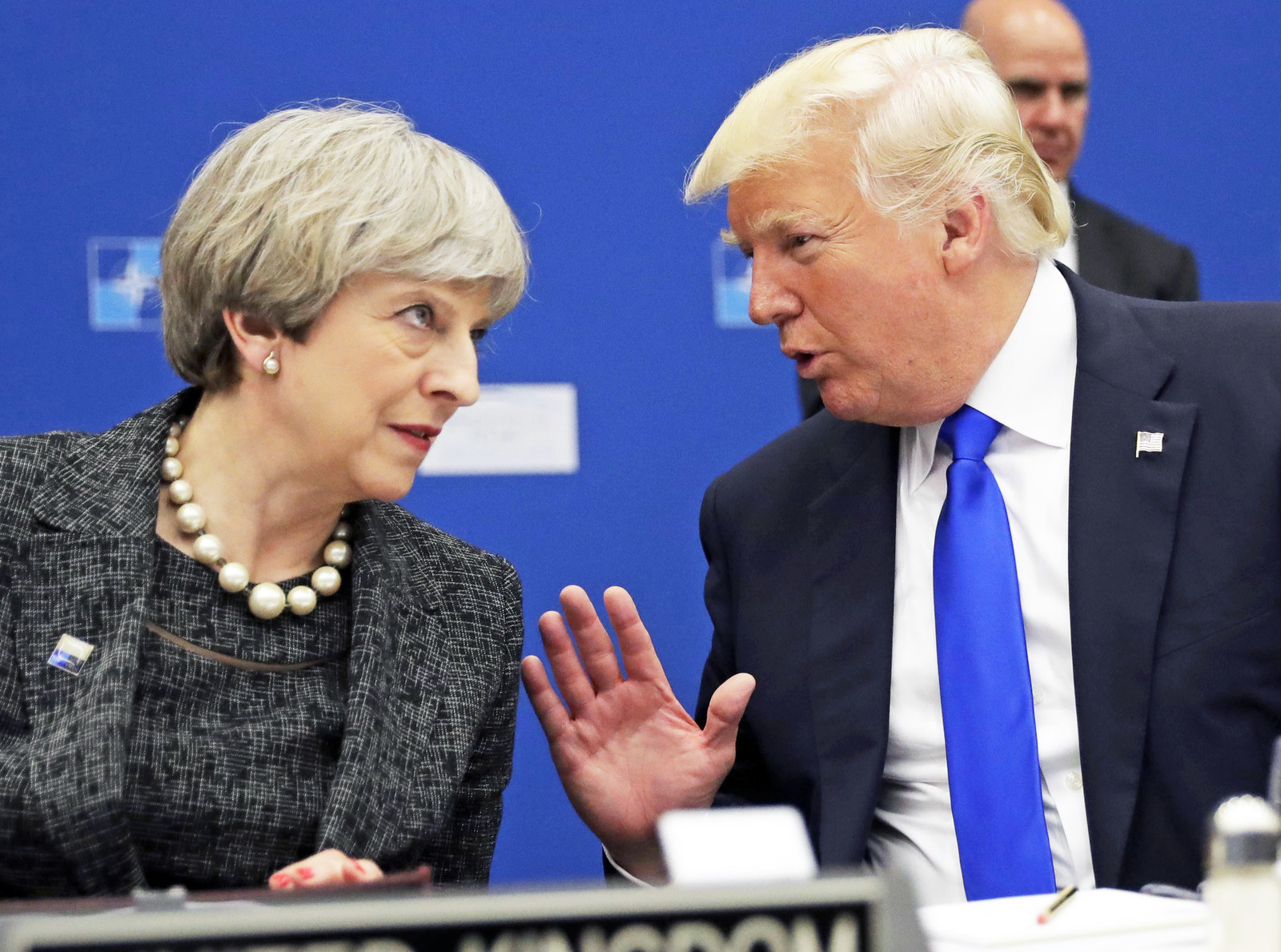 British politicians across the political spectrum have expressed their disappointment after Donald Trump rejected a pledge to cut greenhouse gas emissions made in the 2015 Paris climate agreement.
The Paris accord promised to cut greenhouse gas emission by at least 26% compared with 2005 levels. Trump said he would attempt to negotiate a "fairer" deal for the US.
Theresa May said she was "disappointed" with the US president's decision, but declined to sign a letter with German chancellor Angela Merkel, French president Emmanuel Macron, and Italian prime minister Paolo Gentiloni condemning Trump's action and saying the pledge could not be renegotiated. Canada and Japan also declined to sign the letter.
The government let it be known through the BBC that it made sense for May to make an individual statement as she had her own conversation with Trump.

Trump had telephone calls with Merkel, Macron, and Canadian prime minister Justin Trudeau, as well as May.

There has also been criticism of Trump from other world leaders, including Trudeau, from business leaders such as Tesla's Elon Musk, and from many US politicians.
Macron organised an impromptu press conference to say the Paris Agreement was "irreversible". "Tonight, the US has turned its back on the world. But France will not turn its back on the American people," Macron said.

Many condemned May's response and her delay in condemning the withdrawal.
Labour leader Jeremy Corbyn also said that the prime minister's refusal to sign the letter showed her "silence and subservience" to Trump and was "not the type of leadership Britain needs".
Former Labour leader Ed Miliband went on to say: "May hides behind bland Downing St briefing. So bad for Britain and so weak."

Shadow foreign secretary Emily Thornberry called Trump's decision "an act of global, generational vandalism... inflicting damage that our grandchildren will be unable to undo".

She went on the attack, criticising May's response: "That is a total dereliction of her duty, both to our country and our planet, and it is not just her lack of backbone that has been exposed during this campaign, but her hopelessness at diplomacy and negotiation," she said in a statement to Sky News.
Scottish first minister Nicola Sturgeon labelled it an "appalling abdication of leadership":

Liberal Democrat leader leader Tim Farron also attacked May, saying: "You have gone to Washington to hold Donald Trump's hand; now is the time to hold his feet to the fire.
"If the special relationship between the prime minister and Mr Trump actually exists, it exists for moments like this. We need to make him see sense on climate change."
Yesterday evening, following her phone call with the White House, May stressed that the UK would stand by its pledge to reduce emissions.
"The prime minister expressed her disappointment with the decision and stressed that the UK remained committed to the Paris Agreement, as she set out recently at the G7," a spokesperson for Downing Street said late last night.

"She said that the Paris Agreement provides the right global framework for protecting the prosperity and security of future generations, while keeping energy affordable and secure for our citizens and businesses."
Conservatives stopped short of criticising May but also voiced their disappointment. David Cameron, former PM and former leader of the Conservatives, released a strong statement.

As did Michael Howard, another former Tory party leader, who said that it is "clear that the UK's interests do not lie in allowing Mr Trump's position to sway our own; we can be friends, while agreeing to differ on this issue."
Other Conservatives were moved to publicly support the agreement.