2.
When the entire office decided to test what Stanley wouldn't notice:

3.
When Dwight wondered if king-size sheets are called presidential-size in England:
4.
This eleven dollar masterpiece: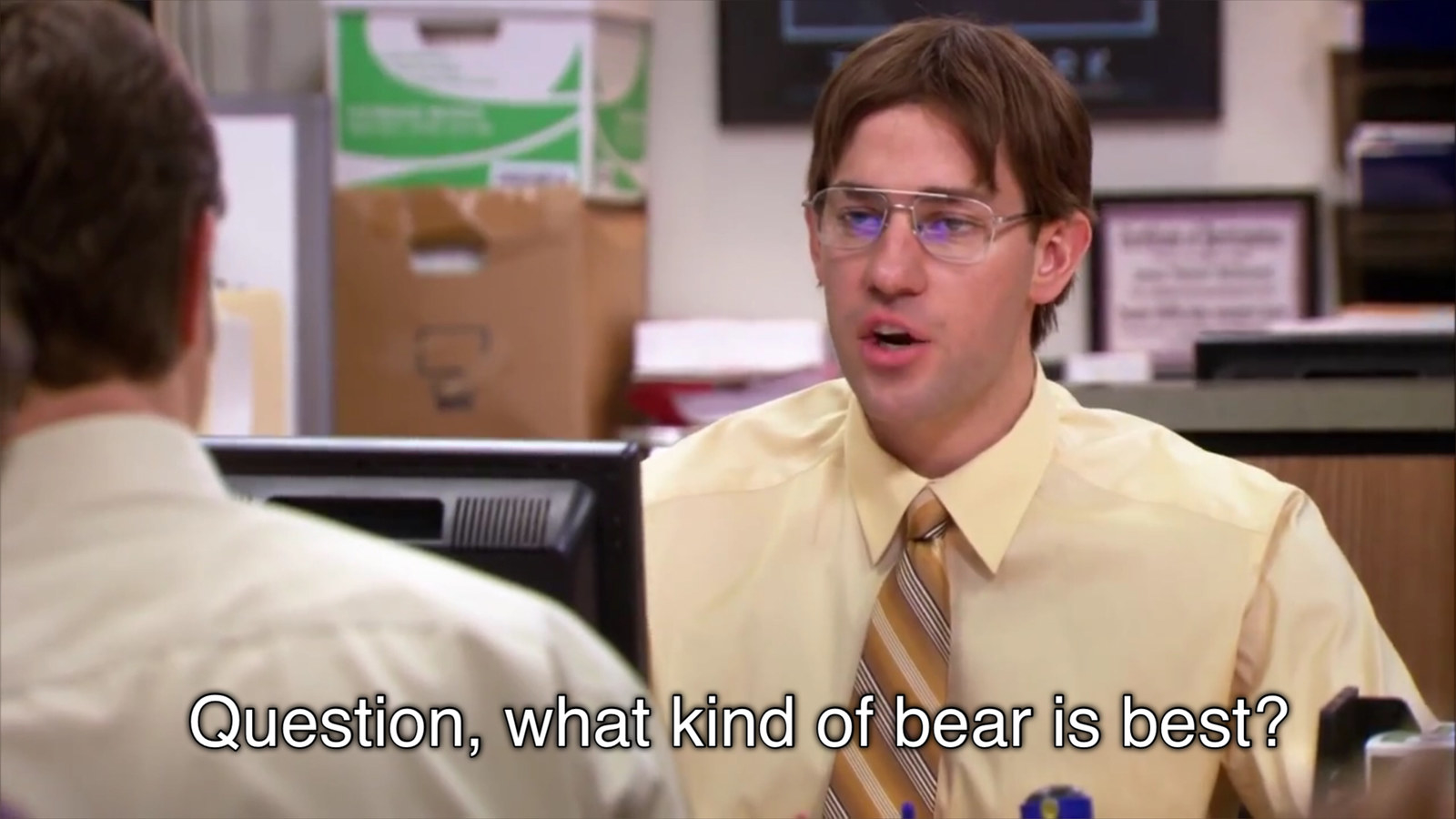 5.
And this: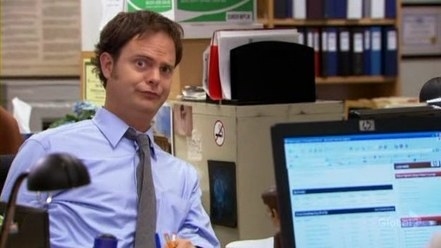 6.
This iconic chili spill:
7.
When Michael followed his GPS directly into the lake: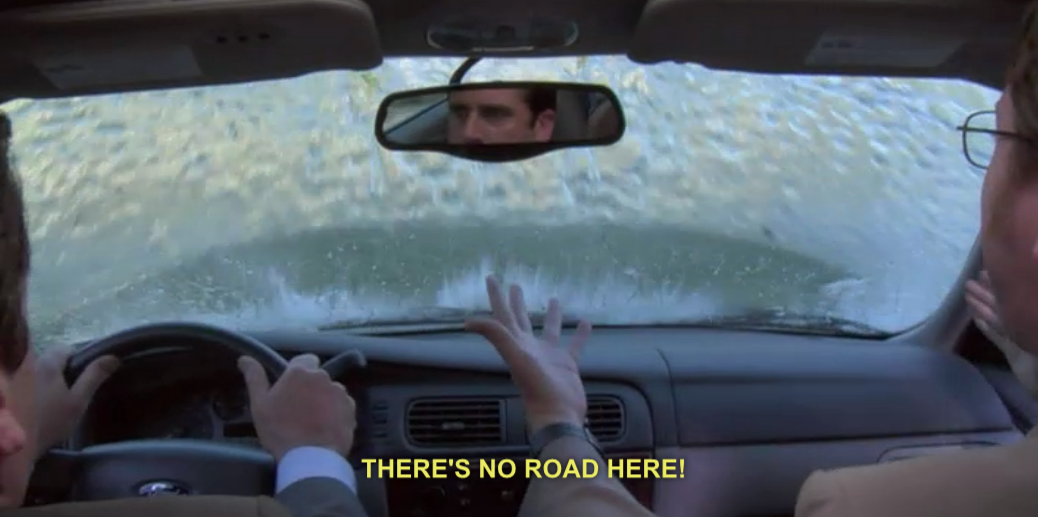 8.
This amazing declaration: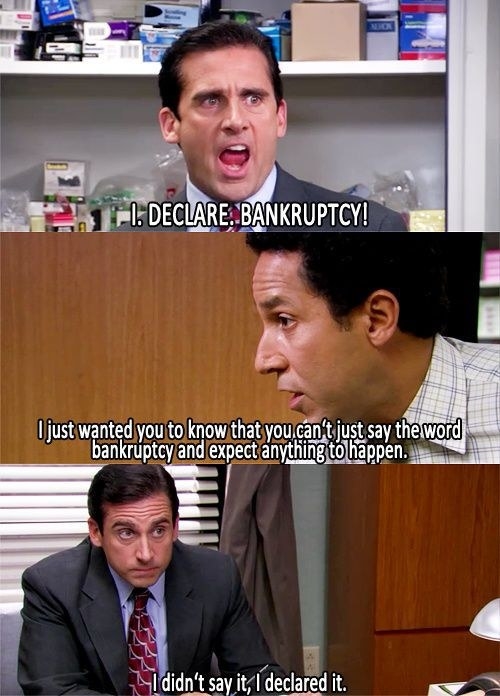 9.
When Michael wrote this: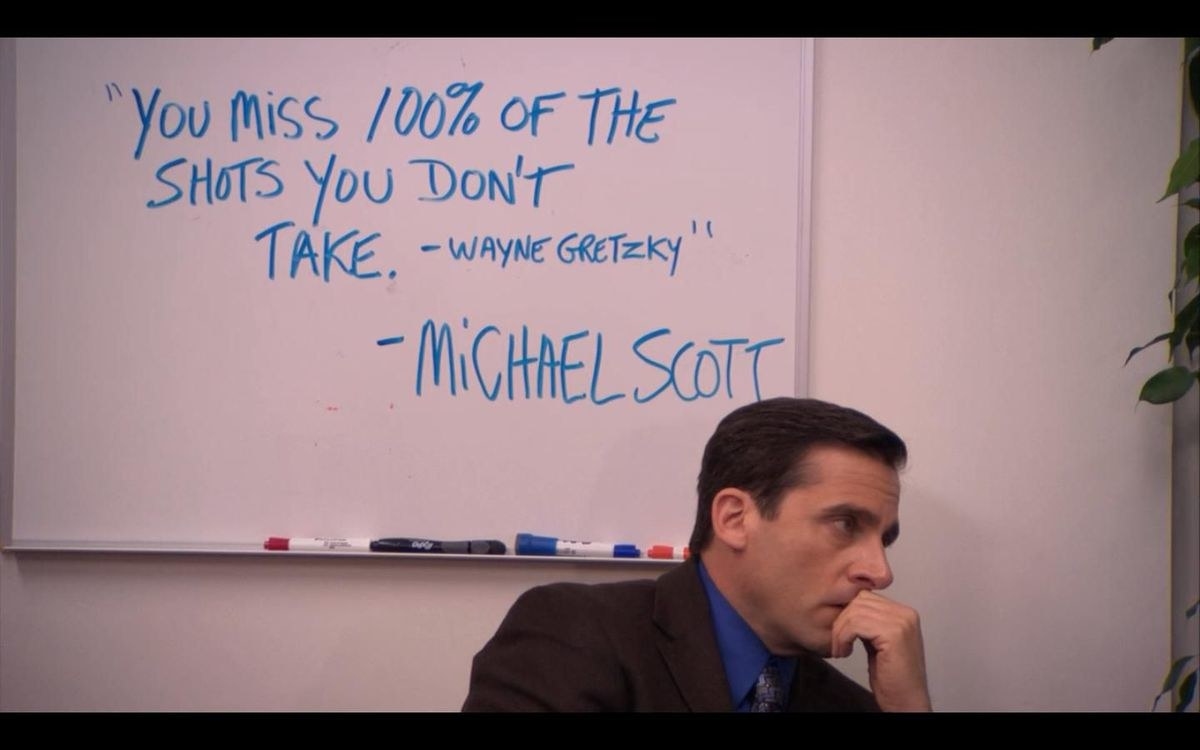 10.
Dwight's many disguises: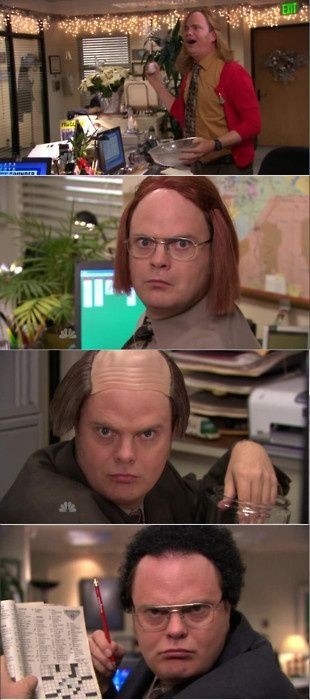 11.
This iconic comeback: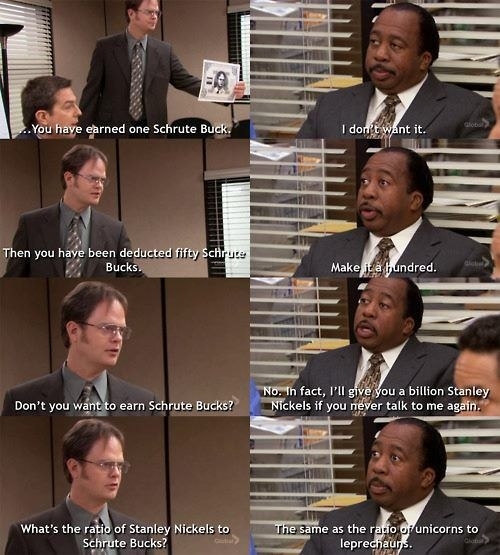 12.
When the pranks still continued all the way from Stamford: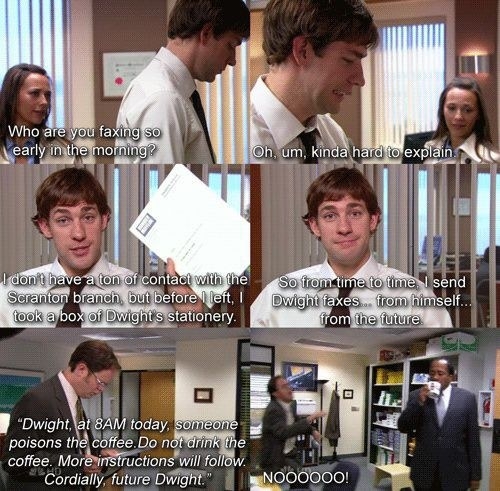 13.
Not quite how it works: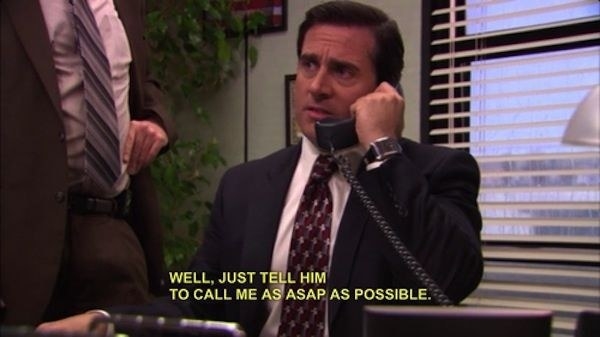 14.
When Michael invented a new flavor of ice cream: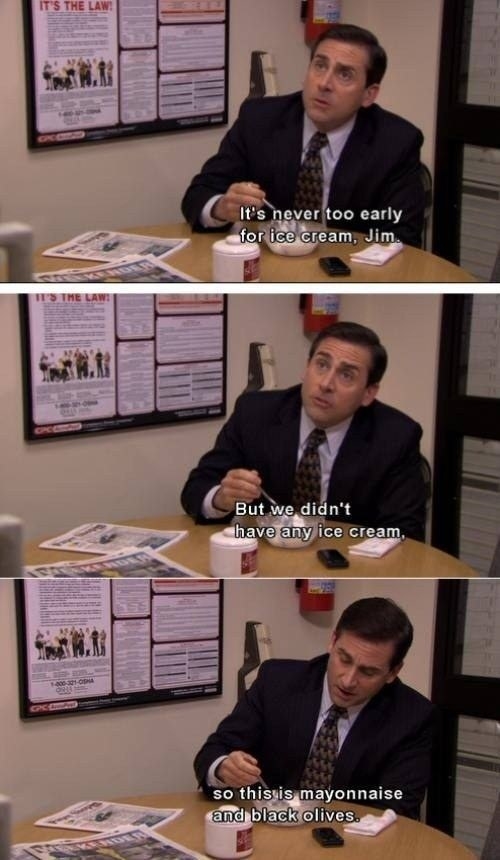 15.
When Stanley showed his excitement about Pretzel Day: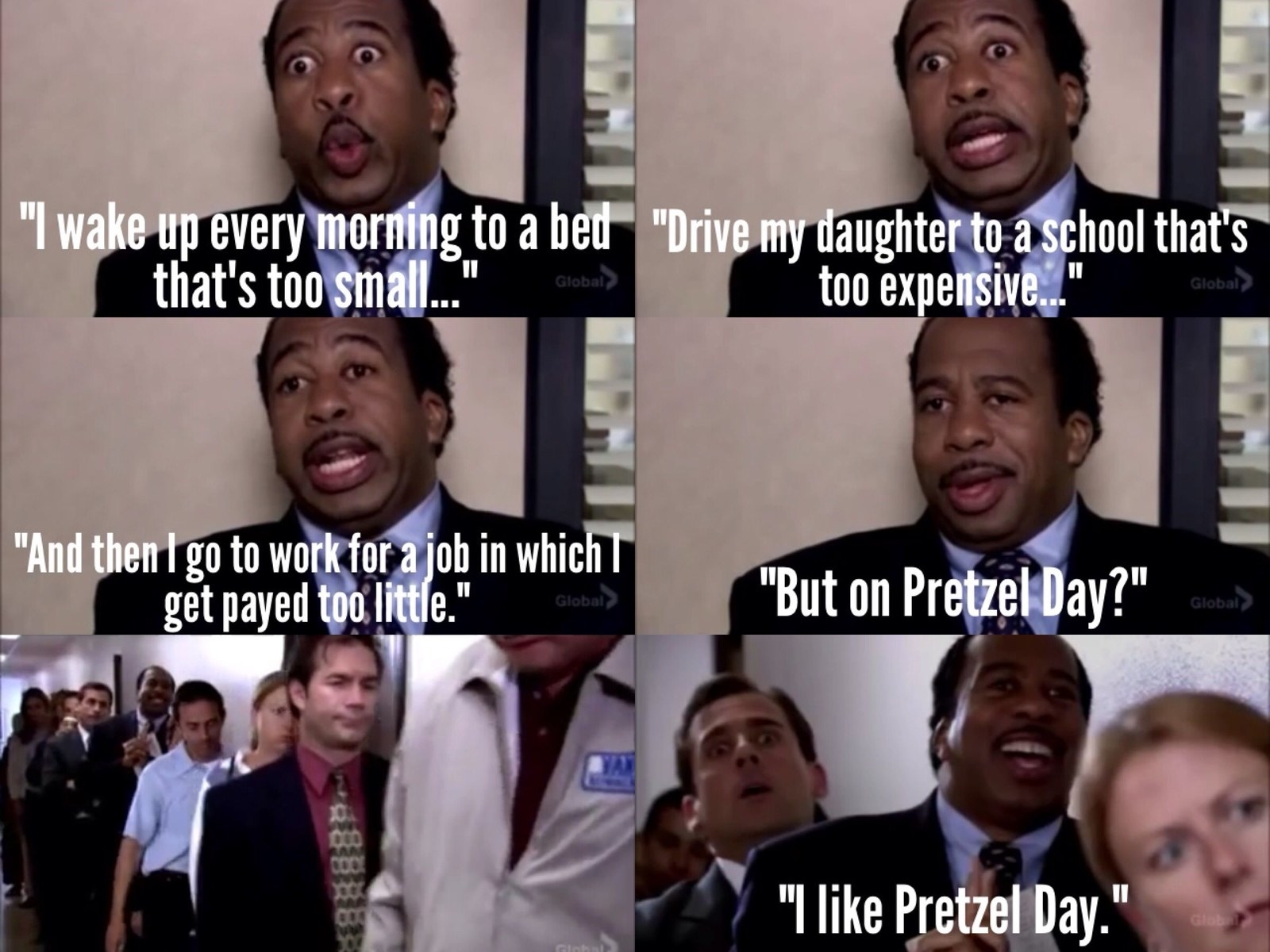 18.
When Kelly became the cutest girl in the office: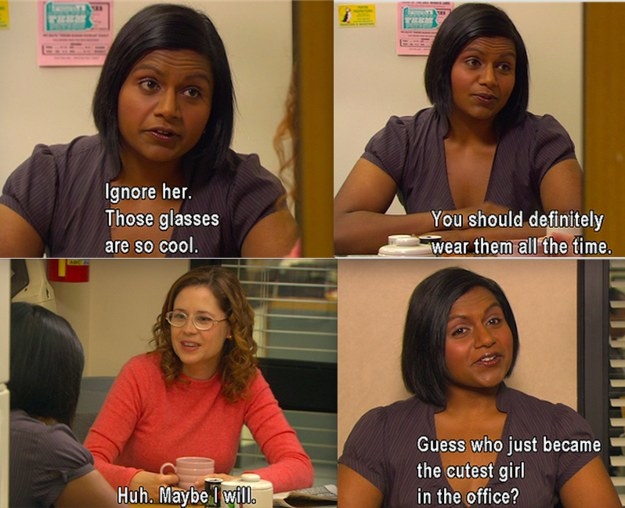 19.
When Michael burned his foot on a George Foreman grill: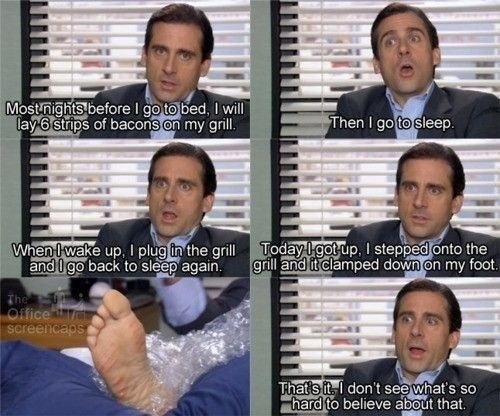 20.
When Jim and Pam pulled off this ultimate prank:

21.
When Michael, Andy, and Dwight got way too into Parkour: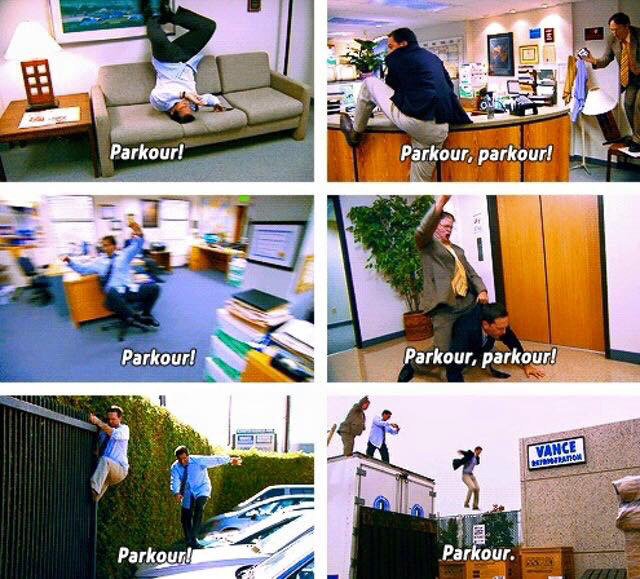 22.
This perfect timing: