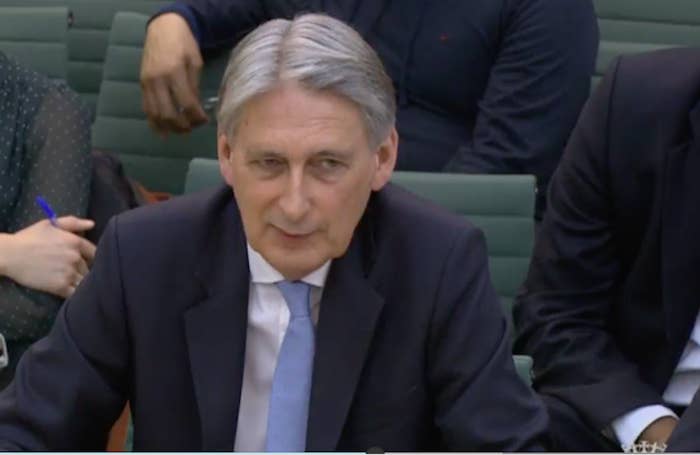 The UK tax authority made a "huge error of judgment" by citing political donations when it refused to help French authorities raid a money laundering suspect, chancellor of the exchequer Philip Hammond has admitted – and the government will conduct its own internal review into the matter.
The chancellor's comments, made during a testy half-hour debate in parliament on Wednesday, add to the ongoing fallout after BuzzFeed News disclosed last week that an HM Revenue and Customs official, rejecting a request from investigators in France, made direct reference to the fact that the UK telecoms giant Lycamobile is "the biggest corporate donor to the Conservative party".
MPs from across the political spectrum have responded with outrage, demanding to know if HMRC shies away from investigating wealthy and well-connected corporations. Two parliamentary committees – treasury and public accounts – have promised to look into the case, and treasury chair Nicky Morgan, herself a Conservative, has asked HMRC to respond to concerns that its investigations are "influenced by political donations".
Hammond said he believed that HMRC "in substance have acted correctly" when they refused to help French law enforcement with their request last year to raid Lycamobile's headquarters in London – because, Hammond said, the French had not given the UK "sufficiently precise information" to justify it. "We live, fortunately, in a country that is governed by the rule of law and HMRC doesn't operate on the basis of pounding down the door because it doesn't like the look of somebody," Hammond said.
But he excoriated the "complete lack of judgment" by the HMRC official who made the reference to Tory donations, Christopher Wood.
"This is ridiculous. This is ridiculous," Hammond said. "This is an individual who has written a letter and has included in the letter extraneous and irrelevant material. It is material that any one of us could have found out. Donations to the Conservative Party are recorded publicly – so you could have found that out, I could have found that out. An individual at HMRC could have known it simply by googling."
Hammond said that he was "sure" that HMRC would be addressing the issue, perhaps "in terms of staff training".
The grilling from MPs was tense at times. "How can we explain the tone adopted by the HMRC official and the astonishing lack of regard that he or she showed for the rule of law?" asked Simon Clarke, a Conservative.
Labour MP Wes Streeting accused HMRC of flinching in the face of a wealthy suspect. "HMRC quivers in front of multinational companies with vast assets when they should be pounding down the door to look at allegations of corruption and money laundering," Streeting said. "That is what's happening."
The Conservatives have accepted £2.2 million from Lycamobile — including more than £800,000 after BuzzFeed News first exposed the company's suspicious business practices – and they have deep ties to the company. Lycamobile's Sri Lankan–born owner, Subaskaran Allirajah, paid to join the exclusive Leader's Group for top donors, which dines privately with the prime minister and members of the cabinet, and is close to the foreign secretary Boris Johnson after bankrolling his London mayoral campaign.
Hammond himself is a member of the Leader's Group, something Streeting seized upon in parliament on Wednesday, asking Hammond whether he had ever dined with Allirajah. "I am not aware that I have done so," Hammond replied, "but I will check my transparency disclosures and I will answer that question."