Meet Sarah Ridge, a 23-year-old carer from Malmesbury, Wiltshire, and a big Rihanna fan.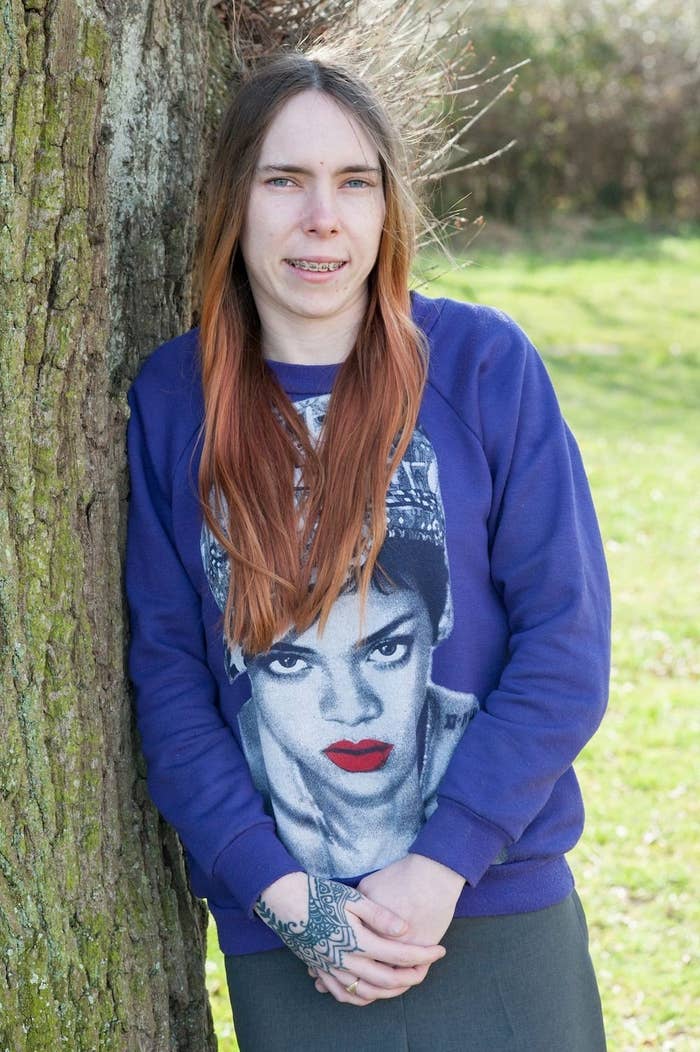 To show her love for the superstar, Ridge covered her body in Rihanna tattoos.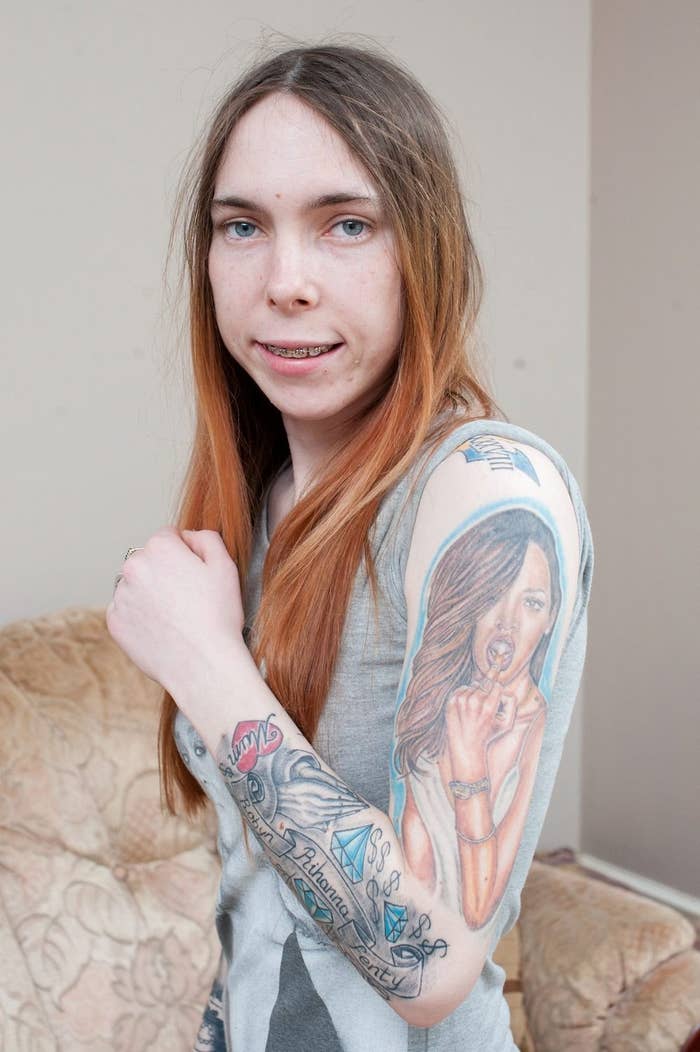 This is what her back looks like.
Ridge has seven tattoos of Rihanna's face on her body, as well as imitations of the singer's own famous tattoos, such as this piece on her chest, according to the SWNS news agency.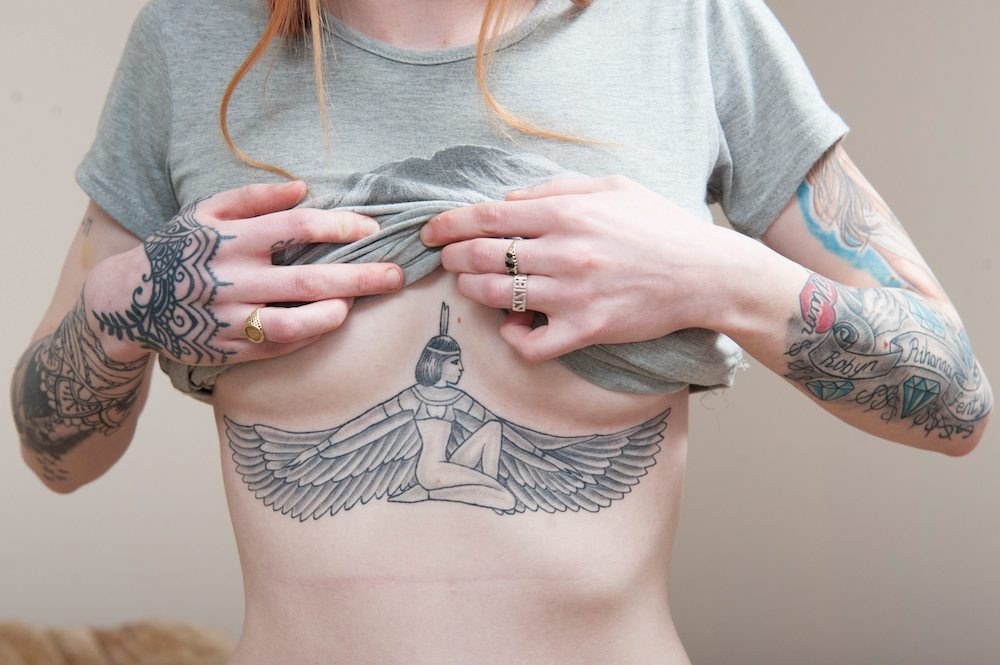 Ridge also has Rihanna's R logo on her forearm, next to this inspiring message.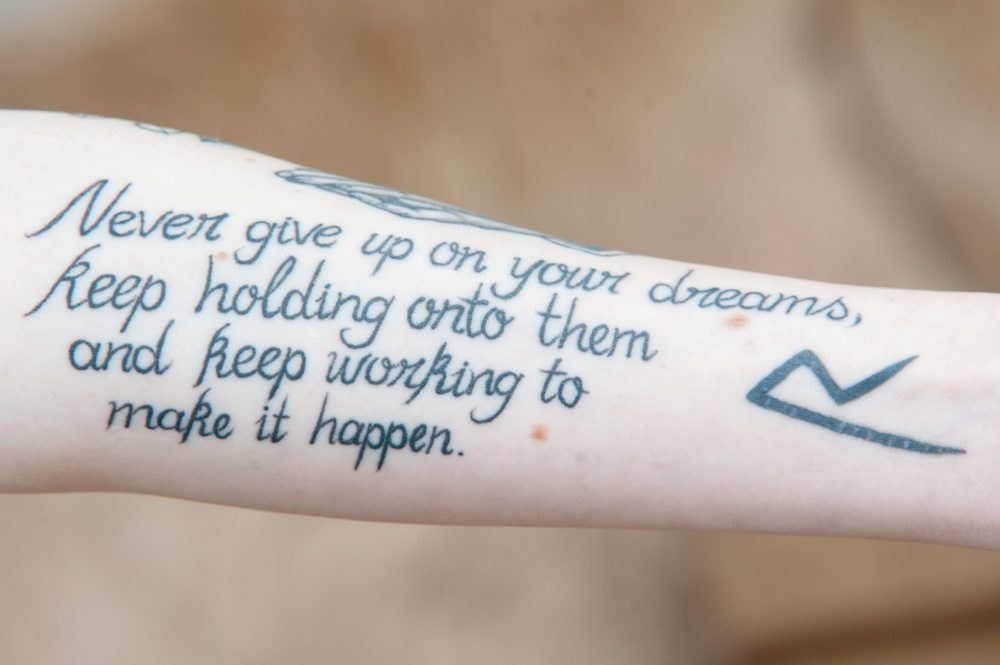 We're pretty sure Rihanna would approve.