This Player Apparently Got His World Cup Miss Tattooed On His Back And "Blessed" On His Face
Never forget.
Chile's Mauricio Pinilla came agonisingly close to knocking hosts Brazil out of the World Cup at the weekend. The match eventually went to penalties, with Brazil emerging victorious – after Pinilla, Alexis Sanchez and Gonzalo Jara all missed their spot kicks for Chile. Rather than wanting to forget the heartbreak of missing out on the quarter finals, Pinillas has apparently decided to get a tattoo on his back to remind him of how close he came to being a national hero.
Along with the alleged image, the Chilean striker also reportedly got the words "one centimeter from glory" inked on his body.
And he also appears to have "Blessed" and "For Life" tattooed on his FACE.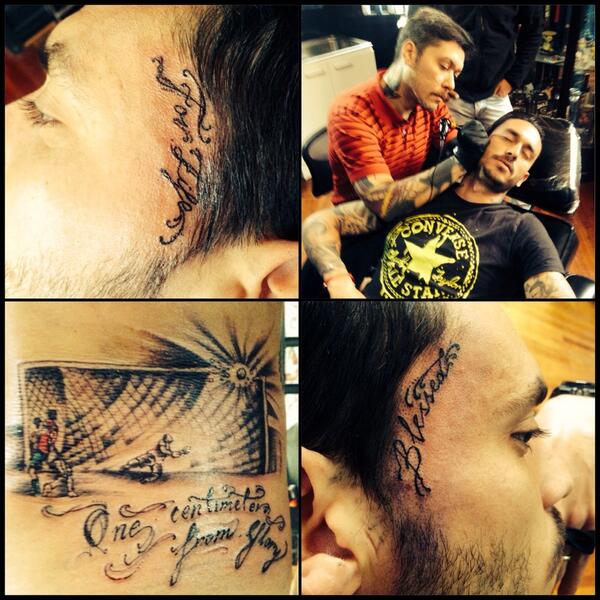 Why Pinilla, why?