Bill Shorten Gives Emotional Press Conference After Newspaper Story About His Mother
The Labor leader called the Daily Telegraph's story about his mother "a new low".
What you need to know:
- Labor has condemned a Daily Telegraph story about Bill Shorten's mother
- In a statement, Shorten called the Sydney newspaper's front page a "new low" before giving an emotional press conference
- Shorten and prime minister Scott Morrison will take part in the third and final leaders' debate this evening
- A Greens candidate has reportedly resigned over offensive social media posts
- Over one million people have already voted with 10 days still to go
- Former Labor prime ministers Bob Hawke and Paul Keating have released a joint statement endorsing Shorten's plans for the economy
Well, well, well — here we all are again. What a time to be alive and all that. We now have 10 days to go until the election. Ten days! I can barely wait. Everyone strapped in for another ride around the election campaign? OK, let's dive in.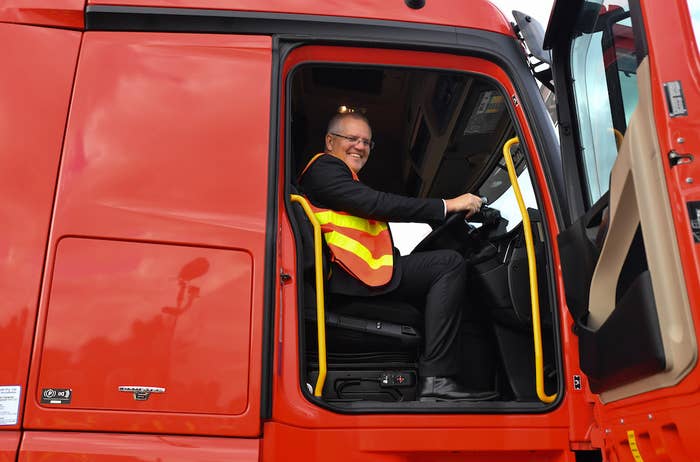 Today has been dominated by this story from the Daily Telegraph, which claimed Labor leader Bill Shorten had failed to tell the full story about his mother's career.
The story has been widely condemned by Labor, with senior figures calling it "a disgrace".
At the end of his appearance on Q&A on Monday evening, Shorten spoke about his mother being his main inspiration and how she was the first person in the family to go to university and had wanted to become a lawyer but took a teaching scholarship to help the family.
The Telegraph claimed Shorten had failed to mention that his mother went to university later in life and practiced law afterwards. Something Shorten has mentioned before:
Shorten called the newspaper using his mother "as a political attack on me, and on her memory" a "new low".
This is the full text of Shorten's statement:
My Mum passed away five years ago last month, but she's still my biggest inspiration.
I've told her story a lot in recent years. I told it two weeks ago when I launched Labor's women's policy. I told it again last night on Q&A.
In a new low, the Daily Telegraph has decided to use my mum's life as a political attack on me, and on her memory. They think they know more about my Mum than I do.
So let me tell you about Dr Ann Shorten.
She was a brilliant woman.
First in her family to go to university. They weren't rich. She wanted to do law but had to take a teacher's scholarship to look after her younger siblings.
She loved being a teacher and she was very good at it. She later became a teacher of teachers. She worked at Monash University for over three decades, but she always wanted to be in the law.
Much later in life, in her 50s, she did just that. When my twin brother and I went to university, she was enrolled at the same faculty. When I was in my first year of law school, she was in her final year. She was her brilliant self and won the Supreme Court prize.
She finally realised her dream and qualified as a barrister in her late 50s.
Mum was never bitter. She had a remarkable life and she felt very fortunate. But because of her financial circumstances, she didn't get all of the opportunities she deserved.
I can't change what happened to my Mum. But I can change things for other people. And that's why I'm in politics. That's why I'm asking to be your Prime Minister.
Prime minister Scott Morrison said on Wednesday the election was not about families.
"This is a very upsetting story and I can understand that Bill would have been very hurt by that story. I mean, Bill lost his mother five years ago and I can understand that that would have upset him a great deal and I would only extend my best wishes to him," Morrison said.
And Shorten received support from an unlikely source.
Just before midday, Shorten held a press conference in Gilmore and fought back tears as he spoke about his mother.
"My mum suffered a catastrophic heart attack in her sleep sometime in the night of Saturday, April 5, 2014. So she never woke up. So it's been about five years to last month when she passed away. I miss her every day," he said.
"I sometimes, you know, I get a sense of how she would react to things, because she was such a strong and clever woman. But I'm glad that she wasn't here today to read that rubbish. Just rubbish."
Shorten spoke of his mother Ann's teaching career, meeting his father, and raising her children. Shorten said when he and his twin brother were at university his mother, in her early 50s, enrolled and went on to win the Supreme Court prize.
"And that wasn't meant to be the case, was it?" he said.
After going to the bar, Shorten said his mother had around nine briefs in total.
"It was actually a bit dispiriting. She had wanted to do law when she was 17. She didn't get that chance. She raised kids," he said.
"She went down and did some Magistrates Court work. But she discovered in her mid-50s that sometimes, you're just too old, and you shouldn't be too old, but she discovered the discrimination against older women."
He said that she got her name on the bar roll but went back to Monash University, where she had worked.
"What I said at Q&A is what drives me. People say —oh, Bill, you know, you're popular this, and that, and the polls —who are you?
"What I did on Monday night is I explained who I am. I explained what drives me. My mum is the smartest woman I've ever known."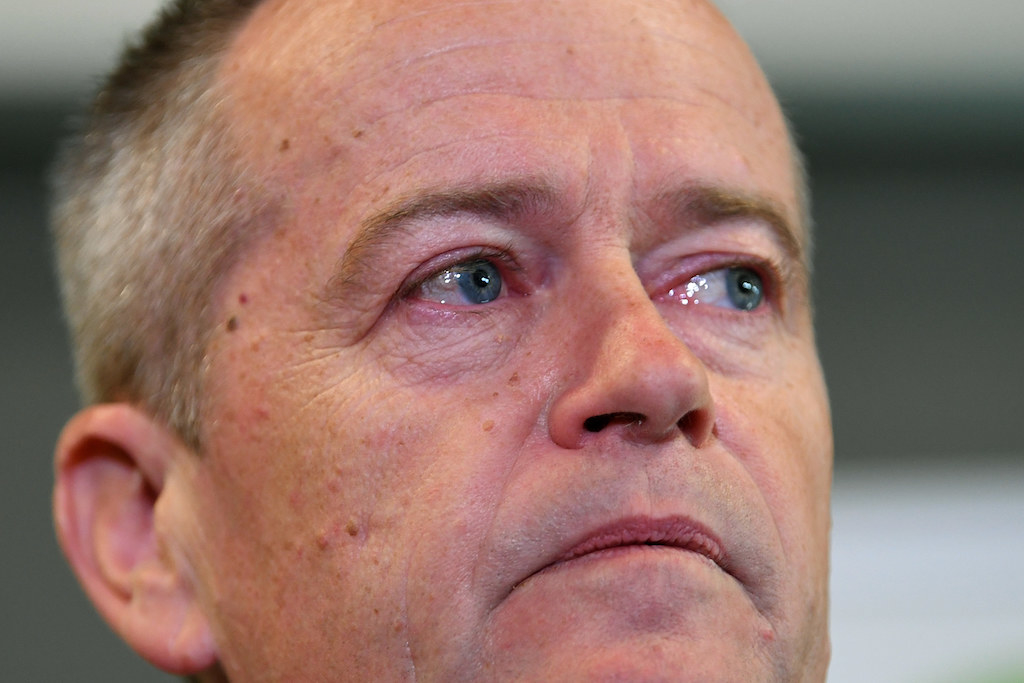 Elsewhere on the front pages, have a look at who's reunited.
Former Labor prime ministers Bob Hawke and Paul Keating released a joint statement endorsing Shorten's plans for the economy, Nine newspapers reported.
"Militant unionists" are back in the news today. The prime minister even tweeted about them following the failed egging yesterday.
Speaking to the Nine newspapers, Scott Morrison said the unions would be in control if Labor is elected.
"I don't want to see the Labor Party get to office where they tie businesses up with all sorts of union red tape and all sorts of the Greens' green tape, which would just cost people jobs," he said.
"The unions are making the case for change to put them in control. They will be more in control than Bill Shorten.
"This election is very much about not allowing the Labor Party to basically give militant unions of this country a blank cheque and unhindered interference in the Australian economy."
Someone seemed so confident in a Labor victory next weekend, they apparently laid a $1 million bet.
Elsewhere, a debate in South Australia today got heated when senators Simon Birmingham and Penny Wong clashed over Paul Keating's comments about the spy agencies.
Just look at this picture.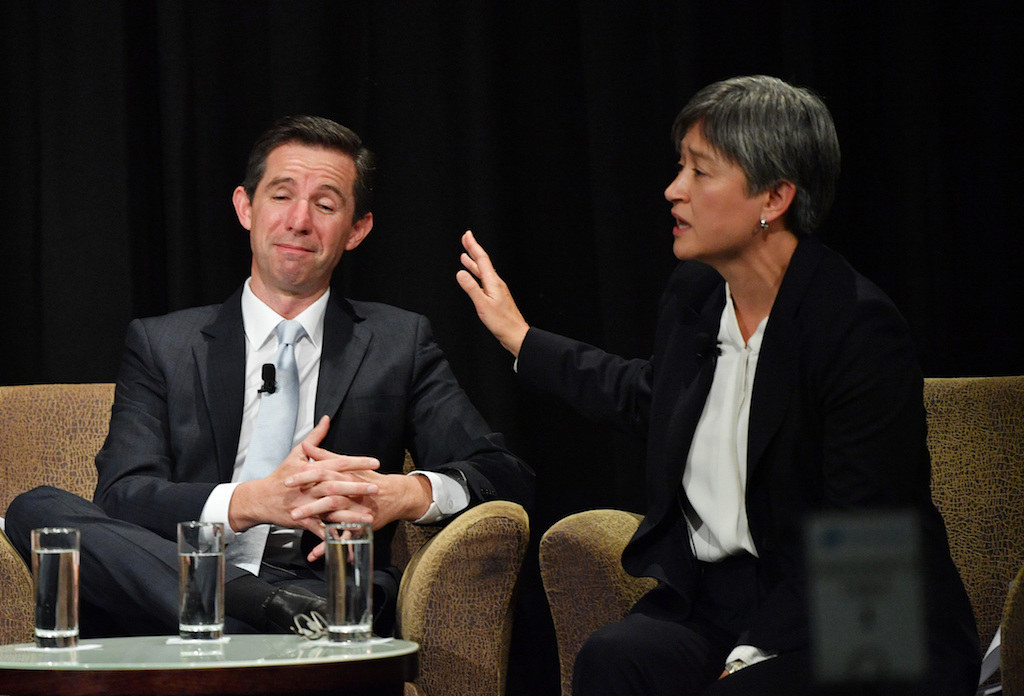 The Australian reported Greens candidate Jay Dessi has resigned after making offensive comments, including a racist joke, online.
Liberal candidate Gurpal Singh, who linked pedophilia to same-sex marriage during an interview in 2017, remains in place.
Party leader Richard Di Natale appeared on 7.30 and said: "The real extremists are the Liberal and National party and we desperately need to turf them out."
Di Natale was responding to some of the prime minister's recent comments about the Greens.
This week Morrison has claimed the Greens are a bigger threat to the Australian economy than Clive Palmer's United Australia Party, with whom the Liberals made a preference deal.
Morrison also said during his own appearance on 7.30 on Monday that Di Natale supported people invading farms, a reference to the recent protests across Australia by animal rights activists.
"Scott Morrison will say or do anything to hold onto the job," Di Natale responded last night.
One Nation leader Pauline Hanson told the ABC she thought Clive Palmer was buying his way into parliament and said he was "in chaos" during his previous stint in Canberra. She said she was amazed at why the Liberal party had done a preference deal with him.
She also said she had not reached out to Jessica Whelan, who was dumped as the Liberal candidate for Lyons following her anti-Muslim comments. However, Hanson said Whelan could repeat her feat from 1996 when she was elected after being disendorsed. "She could be the Pauline Hanson of 2019."
We've got the third and final leaders' debate this evening. Wonder if they'll get asked about, you know, the state of the planet.
Unfortunately no-one seems to want to give Peter his go though.
Well, Greens senator Nick McKim has offered, but methinks he's unlikely to get a go.
Over one million people have already voted, so for a lot of folks out there all of this noise and arguing isn't making any difference. But we shall persevere and continue to bring you everything that is happening.