We Tried A Beauty Subscription Service Catering For Women Of Colour
We tried three eyeshadows and a nail colour – but would they suit our skin tone?
by
,
,
,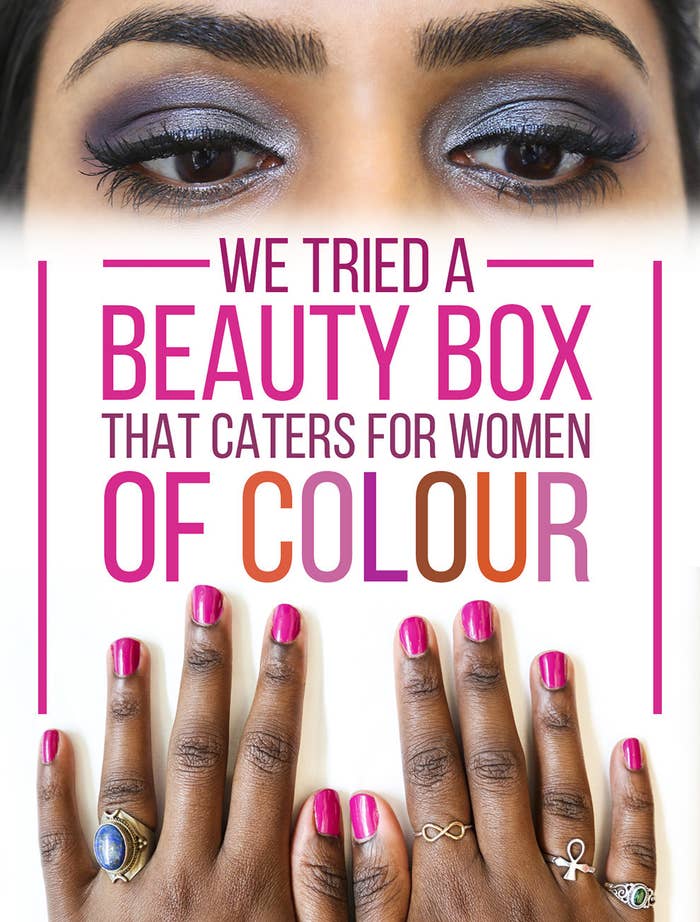 My Chocobelle is a monthly beauty subscription service that curates hair and beauty products specifically for women of colour, starting at £12. Each month you can receive up to £24 worth of beauty products that correspond with a particular theme.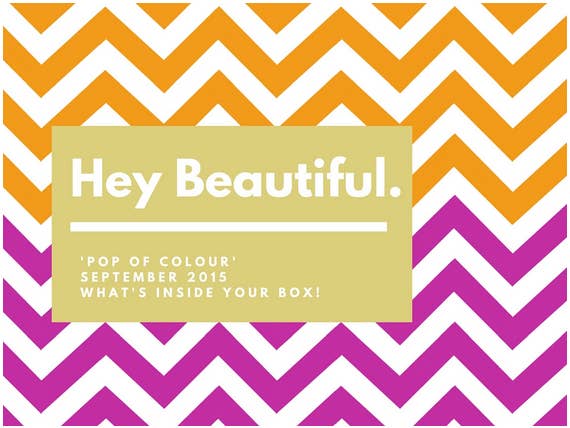 The company's founder, Elizabeth Puddicombe, tells BuzzFeed Life that My Chocobelle was born out of her own experiences with beauty boxes. She ended up giving many products away simply because they weren't catered to her specific needs as a woman of colour. Elizabeth said she wants "ladies to feel like they've tried something they wouldn't personally reach for" and wants to encourage women of colour to "expand their beauty collection".
We decided to give the beauty box a go, signing up for September's edition: "A Pop of Colour". A week after completing online profiles specifying our preferences, we received our beauty boxes.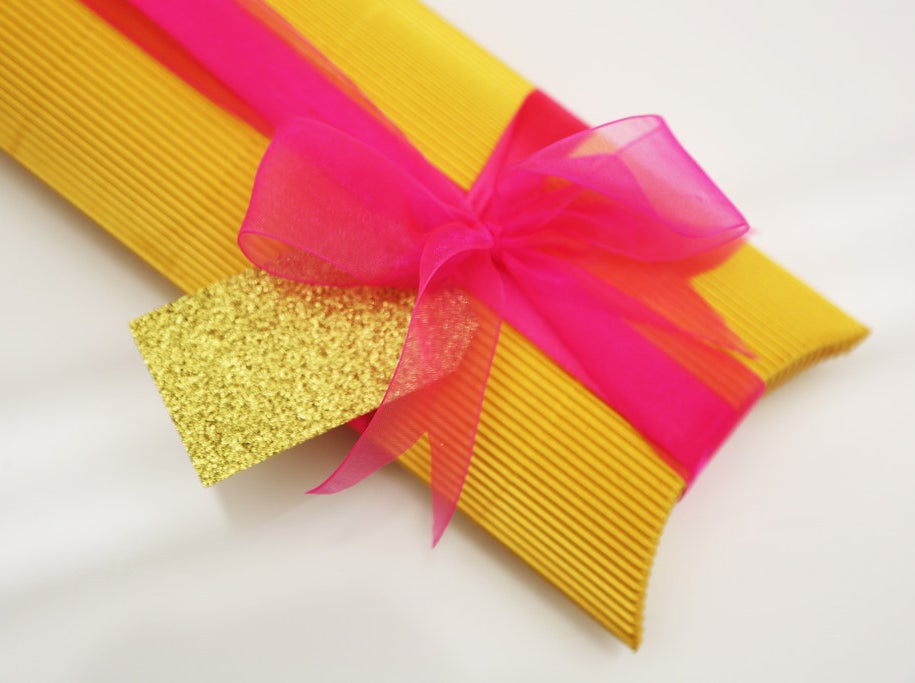 Remee: Although the sign-up process was relatively simple, I was surprised to find that I had to buy the box before making a personal profile, so I had no idea at the time what they would be basing their choices on.
When I received the box, I found the packaging to be a little garish and over the top. The handwritten note was a lovely, personal touch, but it added to the whole thing feeling like my auntie from Essex was sending me a birthday present.
Gena: I too, had expected to create my profile first, but I was actually sent a link to give my foundation shade afterwards, as well as an option as to whether I'd prefer make-up or skin care.
I quite liked the packaging, mainly because it reminded me of a Pret hot wrap wrapped in a pink bow, and Pret hot wraps are delicious, so I was expecting great things.
This was inside Gena's beauty box: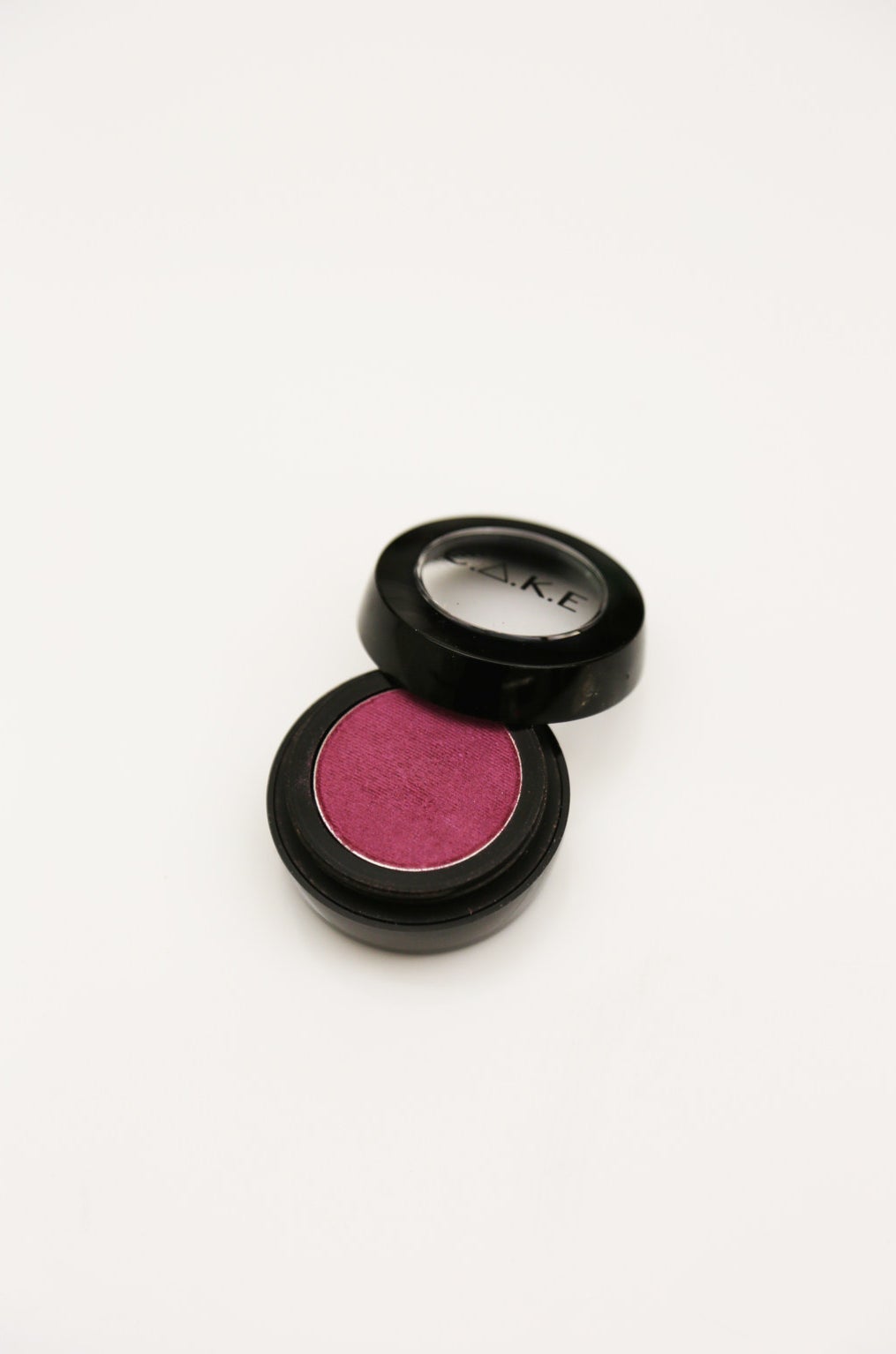 Gena: The two gold eyeshadows were spot on with the colours I'd usually go for. I especially liked the look of the Bronze Bellapierre eyeshadow – it's the perfect shade between gold and brown that I love. I was a little apprehensive, however, about the pink eyeshadow that I received in the shade Deja Vu. I rarely wear bright colours on my eyes and I usually detest anything pink for fear of being mistaken for someone who literally did their make-up in the dark.
I also received eye-make-up wipes, which were a little redundant for me since I usually use a cleanser to remove my make-up, but they're handy to keep in your bag or at the office.


Gena: As expected, the bronze eyeshadow was poppin'! It was easy to apply and, all in all, super flattering. The eyeshadow in champagne was also a nice addition to the bronze base. I was worried the pink eyeshadow wouldn't suit me at all, but I don't look so odd after all! While I still prefer the other eyeshadows, all three seemed to complement each other well, and it's a look I'd happily wear on a night out. Tbh, I'd even wear it to work if it wouldn't make me look like I got overly excited for a date with my computer screen.
This was inside Remee's beauty box:
Remee: I'm not going to lie, I wasn't really impressed with the selection chosen for me. The blue/silver colour scheme is not something I would normally go for, and I felt the colours would look too cool on my skin, which has a yellow undertone. I had expected be chosen colours that would look warmer, like Gena's, so I was actually jealous of what she got and may have tried to convince her to swap with me...
I also got a small pack of eye-make-up wipes, which although are always useful, seemed to cheapen the whole thing – it just seemed like something you would pick up while waiting in the queue at Primark along with tit tape and some Haribo.

Remee: I was genuinely surprised when I used the eyeshadows – blue actually does suit me! The "A Pop of Colour" theme for the box is aimed at encouraging women of colour to use brighter colours and not shy away from them, which probably explains why I was cautious in the first place. The shimmery eyeshadows were pretty good, although you can never really go too wrong with shimmer powders. The C.A.K.E shadow was fairly bog standard, but it did have a decent pigment. Using the three together seemed to work well.
In the box there was also a Kiko nail lacquer to match the eyeshadow colour theme.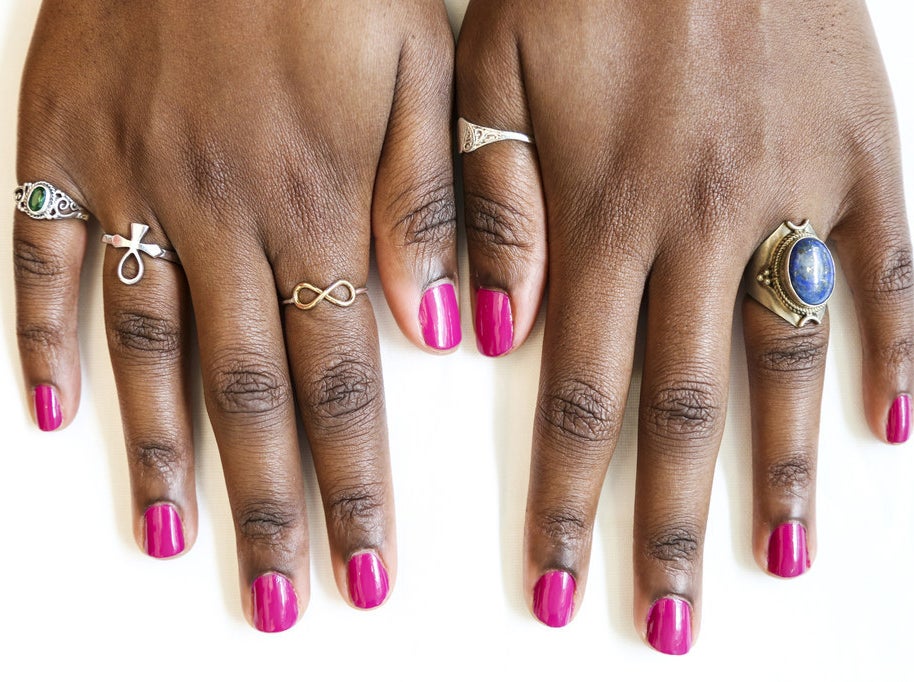 Gena: I have over a hundred nail polishes at home, so I always appreciate a good polish to add to my collection. I thought it looked lovely with my skin tone, and it stayed on longer than most nail polishes would.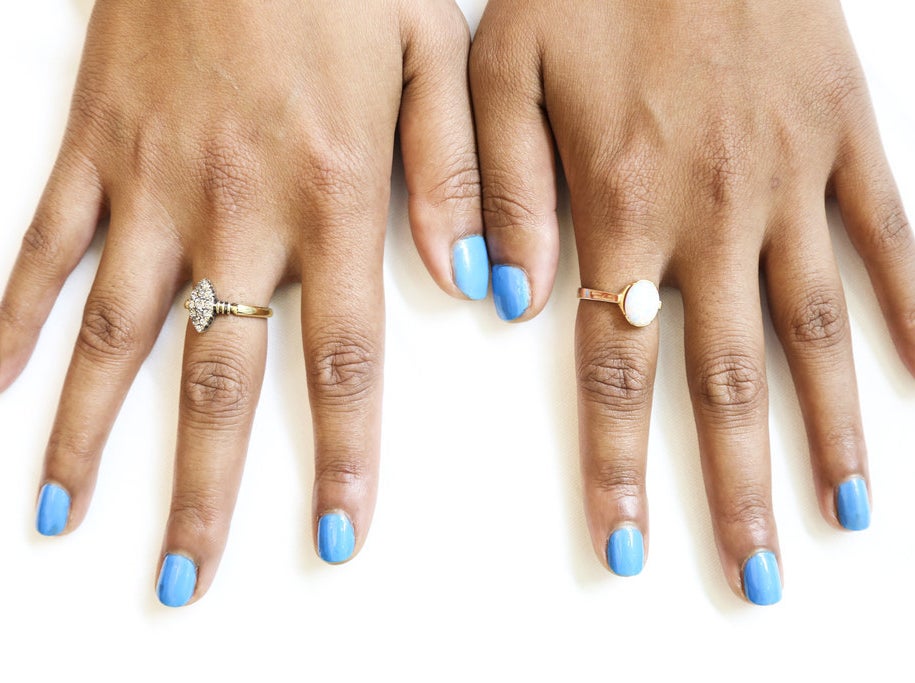 Remee: The nail polish took some getting used to but it looked pretty cool, and I got lots of compliments! I do love bright colours, especially on nails, but again I don't think normally I would have chosen blue for my skin tone so this was a pleasant surprise.
After trying all of the products, we each chose our favourites.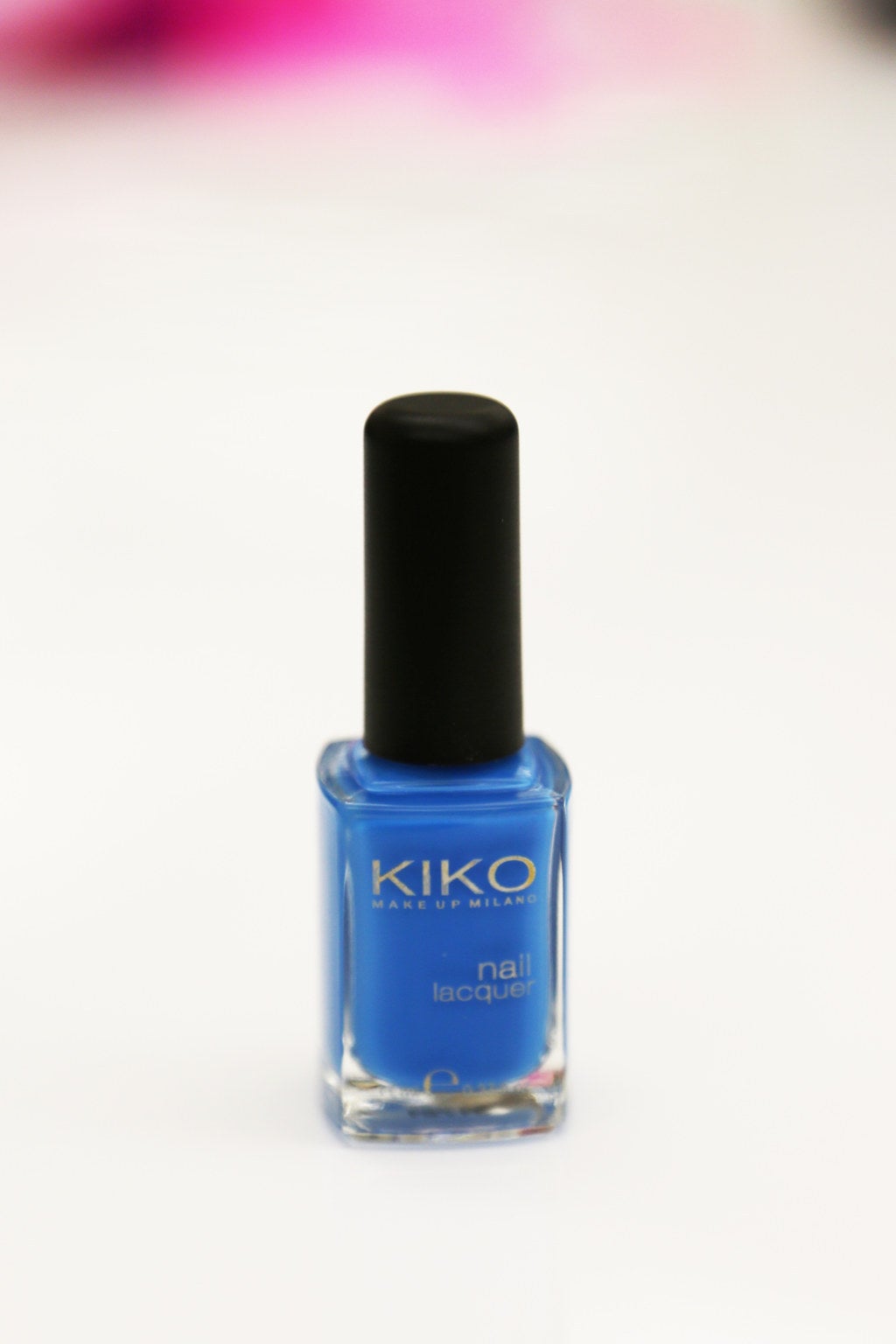 Gena: Hands down, my favourite product was the Bellapierre Bronze eyeshadow. I would keep it, wear it, probably bathe in it every day if I could. I would have preferred if the colour scheme was all gold without the addition of pink, but all the products seemed to suit my skin tone, so I can't really complain!
In terms of committing to a subscription, I'm still relatively unsure whether I could. Other than the fact I'm just generally a bit of a commitment-phobe, I'm quite dubious about letting people choose make-up for me – I'm very set in my ways with the make-up I already have. The products I received were great, but I fear the majority of the things I'd receive in a subscription would be left in the bottom of my make-up bag. However, I think if you're a person that's just getting into make-up and wants some good recommendations or products to start with, this service is ideal for you! Plus, what can be so bad about receiving surprise make-up every month?
Remee: My favourite product had to be the Kiko nail polish. Not only did the colour surprise me, but the quality did too! I think even though I was dubious about the colour scheme, My Chocobelle actually did a really good job at recommending colours for my skin tone that I probably would have never tried!
As far as the subscriptions is concerned, at £12 a month for a one-off box, it's not exactly expensive like a lot of other beauty boxes on the market, but then again you get what you pay for. All of the products were decent, but definitely not luxurious, so it would never feel like a nice, monthly treat. I fear that if I subscribed I would end up collecting a bunch of products I would never actually use, but I may be tempted to see what other themes they have in upcoming months and purchase another one-off box rather than commit.
All products supplied by My Chocobelle.