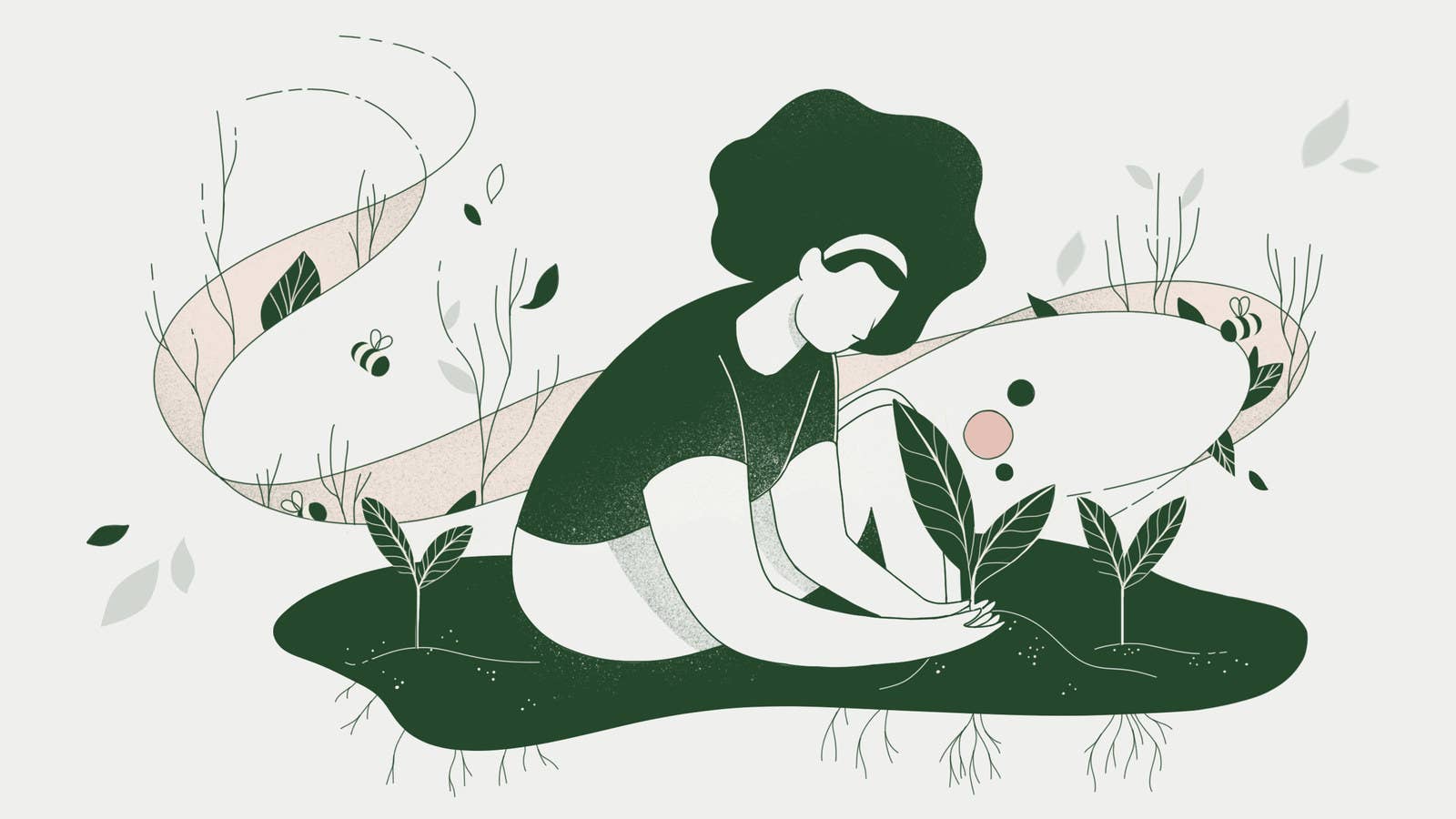 Our home, the earth, is an incredible source of healing. We firmly believe that engaging with nature — whether that's taking care of a single succulent, eating lunch in a park, or hiking the Pacific Coast Trail — is a tried-and-true (scientifically backed) way to feel healthier and happier. We also know the earth is in need of some healing; climate change is real and...it ain't good. But when it comes to sustainability and eco-living, we don't preach or expect perfection — we believe that most people, ourselves included, are doing the best they can in a complicated and deeply fucked global system.
Here are some of our favorite posts to help you connect with and celebrate nature more, and to take better care of this incredible, majestic, awe-inspiring planet we get to call home:
If you're someone who is slightly worried about our close friends, the bees (*raises both hands*), you'll probably be excited to find out little things you can do to help them. We spoke to a beekeeper and professor of ecology to pull together this guide that will hopefully help some of our honey-makin' pals.
We should all be using less plastic and creating less waste, but it's a lot easier said than done. Here are a few practical and doable ways to be a better friend to the planet, from replacing single-use plastics with reusable items to tweaking your shopping habits.
If you're in the mood to feel things about plants, trees, and fractals, get ready for a wild ride.
"To plant a garden is to believe in tomorrow." This lovely post, crowdsourced from the BuzzFeed community, will leave you in your feelings and ready to get yourself a couple of plant pals.
We're always testing out new things that help us try to soften our environmental impact. Here, we share our favorite legitimately great, vaguely virtuous eco-friendly products so you, too, can try to be a little gentler on our planet.
Kids these days...should love trees, fresh air, and the planet just as much as we do — and it's our job to foster that love. Here are a few little things you can do, as a parent (or cool grown-up pal), to help kids learn to love nature.
With makeup, skincare, and haircare comes a lot of excess packaging and waste. Here are a few simple ways you can make your beauty routine a little more sustainable, without giving up any of the products and rituals that make you feel like you.
The world is in the middle of a food waste crisis, but there are a lot of little things we can all to do adjust our consumption habits and rectify this massive problem.
Ah, zip-lock bags...they're incredibly useful but also tend to go straight into the landfill. These highly rated silicone bags will help you cut down on waste (and save a ton of money).
Do you find the idea of composting incredibly overwhelming? So did we...until we did the research and discovered how easy and doable it actually can be.
Plastic cling wrap is one of the most obnoxious things on the planet. These beeswax wraps are practical, pretty, smell great, and are actually super easy (and inexpensive!) to make.
If non-toxic, compostable, and plant-based cleaners sound right up your alley, you're in for a treat. From cleaning vinegars to a delightful laundry soda that comes in a reusable tin, these products are loved by thousands.
If some of your best friends and confidants are actually houseplants, these jokes will speak to you on a spiritual level.