We hope you love the products we recommend! Just so you know, BuzzFeed may collect a share of sales or other compensation from the links on this page. Oh, and FYI — prices are accurate and items in stock as of time of publication.
Not to freak you out (JK that's exactly what I'm trying to do), but there will be 12 billion metric tons of plastic in landfills by 2050 if we continue at the rate we're going.
Once I finished panicking about those stats, I decided to take some small steps to reduce waste, so I recently switched from plastic storage bags to these reusable silicone ones!
These ✨FDA-approved✨ bags can hold everything from fruits and veggies to meat and fish, and, according to the company, could last you up to 30 YEARS.
They stay closed thanks to a lock bar, which is oddly satisfying to slide on and off, and I haven't had any issues with leakage of liquids or smells.
The measurement grid on the outside is a nice bonus too, as Amazon user and baker Darcy47 points out.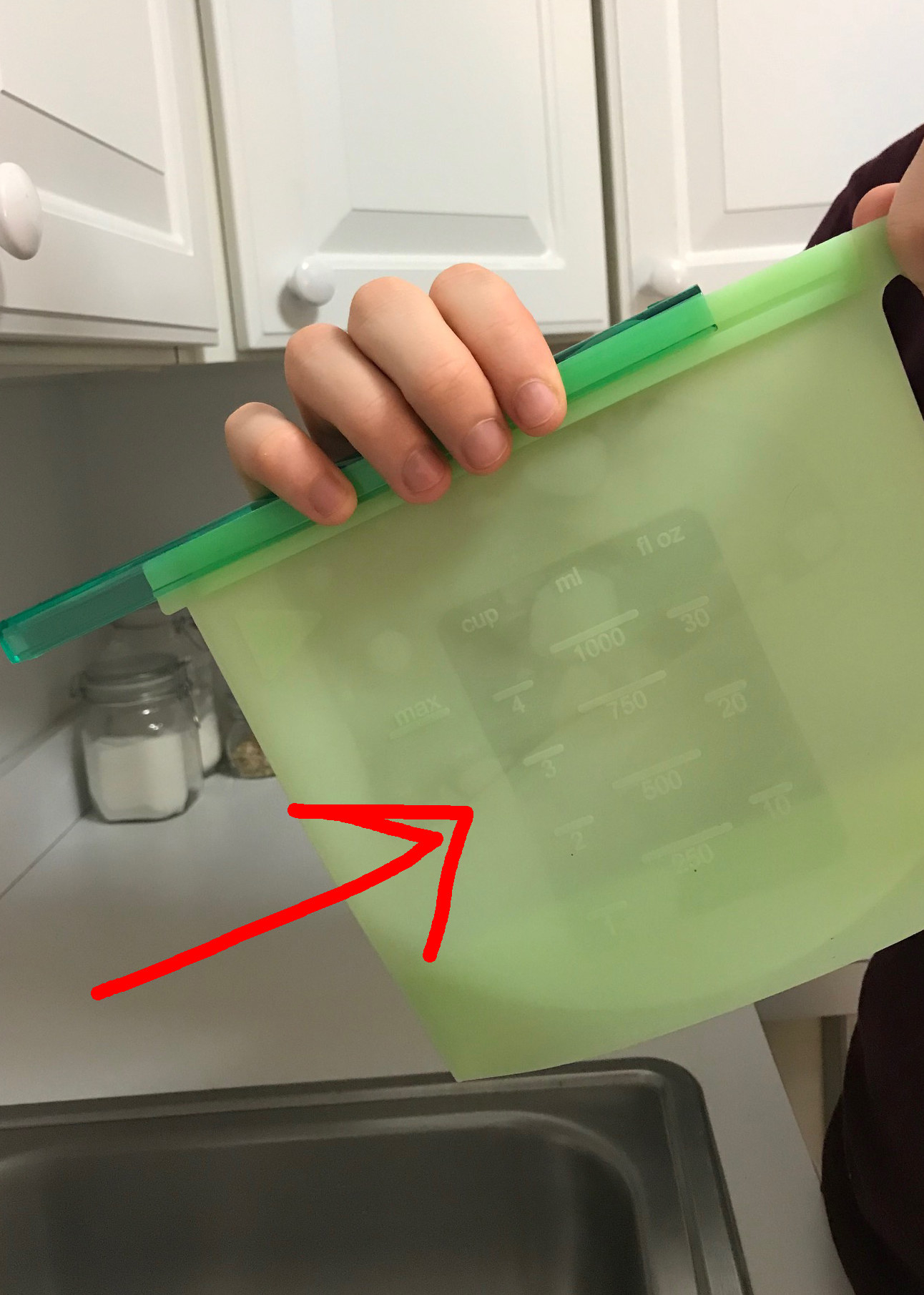 Storage bags may seem like a tiny thing, but if you use them every day to pack lunches or freeze leftovers, switching to silicone can have a major impact over time — on the planet and your bank account.