1. Rivers Cuomo named the band Weezer because that was a nickname given to him by kids in school who teased him for having asthma.
2. Cuomo's dad Frank Cuomo was a drummer in the '60s, and played on jazz saxophonist Wayne Shorter's 1970 album Odyssey of Iska.
3. Cuomo and his younger brother Leaves grew up on a Hindu ashram called Yogaville in Connecticut.
4. Cuomo's first exposure to rock music was Kiss' Rock and Roll Over, which was one of the few records to make it into the culturally isolated Yogaville community.
5. Cuomo was born with his left leg nearly two inches shorter than his right leg. After he became a successful rock star, he underwent a procedure to correct the condition that involved the surgical breaking of the bone in his leg, followed by several months of wearing a steel brace that required self-administered stretching of the leg four times daily.
6. Cuomo wrote his first song when he was 14. It was called "Fight for Your Right," and he described it as a Kiss-style heavy metal anthem.
7. Cuomo formed his first band when he was 14. It was called Fury, and also featured his brother Leaves on guitar. They played a set of three Kiss covers at their first show.
8. His second band was a hair metal group called Avant Garde. They changed their name to Zoom after moving to Hollywood.
9. The first verse of "Say It Ain't So" calls back to a moment in Cuomo's teen years when he opened his refrigerator and saw a beer, and immediately knew that his mother and stepfather were about to get a divorce because his stepfather had started drinking again.
10. Cuomo mentions his stepfather by name — Stephen — in the verse of "Say It Ain't So" directed to his biological father, who had not actually spoken to in years. ("This bottle of Stephen's awakens ancient feelings.")
11. Cuomo was introduced to eventual Weezer members Matt Sharp and Pat Wilson through a co-worker named Pat Finn when he was working at the Tower Records on Sunset Boulevard.
12. Cuomo and Finn started a short-lived band called Fuzz, which evolved into another band called Sixty Wrong Sausages with Finn and Sharp. They only played one show.
13. Cuomo challenged himself to write 50 songs for a new project in December 1991. This batch of songs included future Weezer tunes "Undone," "Only in Dreams," "My Name Is Jonas," and "The World Has Turned and Left Me Here."
14. The first lineup of Weezer — Rivers Cuomo, Pat Wilson, Matt Sharp, and Jason Cropper — officially formed in February 1992.
15. Weezer played their first show ever at a venue called Raji's in West Los Angeles on March 19, 1992.
16. The setlist included "Undone" and "The World Has Turned and Left Me Here" along with early tunes "I Can't Forget the Way" and "The Biggest Animal."
17. The B-side "Mykel & Carli" is a tribute to two of the band's earliest and most devoted fans who went on to become the leaders of the band's fan club. Both girls died along with their sister Trysta in a car accident in 1997.
18. Original Weezer guitarist Jason Cropper was asked to leave the band under mysterious circumstances while they were making their debut album, and had to sign a strict confidentiality agreement banning him from talking about his time in the band to this day. All of Cropper's parts were removed from the record, but he was paid for his work as a full member.

19. Weezer insisted that the video for "Undone — The Sweater Song" not have anything to do with sweaters, but still were sent over 20 video treatments involving sweaters, including one in which the band was together in one big sweater.
20. The actual video for "Undone" was one of the first clips directed by Spike Jonze, and was shot on a steadicam in a single unbroken take. The shot was filmed 25 times.
21. One of the dogs in the "Undone" video defecated on Pat Wilson's bass drum pedal in the middle of the shoot.
22. The Jonas in "My Name Is Jonas" is a reference to the main character of Lois Lowry's novel The Giver. Jonas uses a sled in the story, and Wepeel is the name of a sled Cuomo owned as a child.
23. The original lyrics to the chorus of "Buddy Holly" were "You look just like Ginger Rogers / Oh oh / I move just like Fred Astaire."
24. The massive success of Spike Jonze's Happy Days-themed video for "Buddy Holly" freaked Cuomo out, and he became very concerned about becoming popular due to gimmicks. This led to him insisting that they avoid gimmicky videos when promoting the band's second album, Pinkerton.
25. The garage that Cuomo sings about in "In the Garage" is at the Amherst House in Los Angeles where the band had all of its early rehearsals.
26. Matt Sharp wrote "Friends of P.," the hit song by his band The Rentals, about model Paulina Porizkova, the wife of Blue Album producer Ric Ocasek.
27. One of the original members of The Rentals was a young Maya Rudolph, who played keyboards and sang backing vocals on their first tour.
28. Sharp left Weezer to pursue The Rentals full time in 1998, but reunited with Cuomo for a show at the California State University, Fullerton in 2004.
29. Mikey Welsh, Sharp's replacement as Weezer's bass player, also left the band after suffering a mental breakdown in 2001. He was found dead from a suspected drug overdose in a Chicago hotel room 10 years later.
30. The follow-up to the Blue Album was originally meant to be a space-themed rock opera called Songs from the Black Hole, but the idea was abandoned midway through the songwriting process and the project eventually evolved into Pinkerton.
31. Songs from the Black Hole would've featured the band's webmaster Karl Koch, Rachel Haden from That Dog, Joan Wasser from The Dambuilders, Brian Bell, and Matt Sharp on vocals in addition to Cuomo.
32. Cuomo applied to Harvard on a whim while visiting the school's campus after a soundcheck at a nearby venue. His application essay was about feeling disillusioned by his rock lifestyle.
33. Cuomo started a project called Homie as a way of using the "goofball" songs that he considered to be "too light" for Weezer's first two records.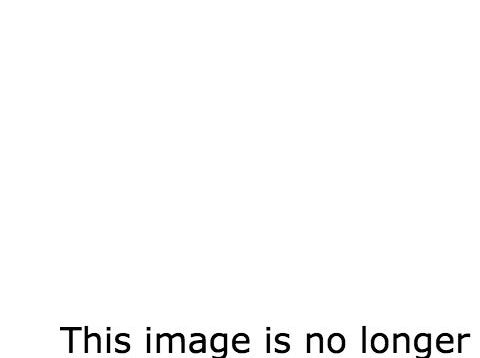 34. The original lyrics for "Tired of Sex" mentioned Gwen, Cuomo's girlfriend at the time, but she asked him to take her name out of the song. He changed it to "Lyn."
35. "Across the Sea" is based on an actual letter Cuomo received from a fan in Japan, and some of the lyrics are taken verbatim from the letter.
36. "The Good Life" was written after Cuomo had corrective surgery on his legs, and the lyrics reference having to walk around with a cane. An X-ray of his leg is used in the single art.
37. The lines "listening to Cio-Cio San" and "watching grunge leg-drop New Jack" in "El Scorcho" were taken directly from an essay written by one of Cuomo's classmates in an expository writing class at Harvard.
38. The "watching Grunge leg-drop New Jack" line is a reference to Eastern Championship Wrestling stars Johnny Grunge and New Jack.
39. The "listening to Cio-Cio San" line is a reference to Giacomo Puccini's opera, Madame Butterfly. The opera is also the inspiration for "Butterfly" and the album title Pinkerton is the name of the story's protagonist.
40. Cuomo was fascinated by Pinkerton because he saw him as "the ultimate character representing male id who goes to Japan as an American sailor and hooks up with this 15-year-old Japanese girl and gets her pregnant and then abandons her."
41. The "goddamn you half-Japanese girls" line in "El Scorcho" is a reference to Cuomo's personal history of "disastrous encounters" with half-Japanese women, which he says developed into a fascination with Asian women in general.
42. The title of "El Scorcho" is a reference to "Del Scorcho," the hot sauce available in little packets at the Del Taco chain.
43. Weezer wrote and recorded over two dozen songs before heading out on a tour in 2000, but only three of those songs — "Hash Pipe," "Dope Nose," and "Slob" — made it to an album release. The rest of the tracks were released for free on a fan site in 2001.
44. Cuomo says "Hash Pipe" was written after an experiment in which he took a Ritalin, drank three shots of tequila, and went out to his backyard to sit on a chair, close his eyes, and imagine a song.
45. Many of the set lists on the band's 2002 tour were made randomly using the shuffle function on a playlist featuring all the songs the band had rehearsed.
46. "Beverly Hills" was inspired by a fantasy of marrying an "established celebrity" and living in Beverly Hills that Cuomo had after seeing a picture of Wilson Phillips in a program at the opening of the new Hollywood Bowl in Los Angeles.
47. The band had to make an alternate censored version of "We Are All on Drugs" called "We Are All in Love" so the song could be played on some radio stations when it was released as a single.
48. "Pork and Beans" was not originally intended to be on the Red Album, but was written after the band's label decided the record was too slow and needed an upbeat hit single. Cuomo based the song on a riff he had written and discarded 10 years earlier.
49. Early titles for "The Greatest Man That Ever Lived (Variations on a Shaker Hymn)" were "Player," "Playa 4 Lyfe," "Mack Daddy," and "The Ballad of Oswaldo Sánchez."
50. Cuomo wrote "I'm Your Daddy" to cheer up his daughter Mia when she in the hospital for five days as a 2-year-old.
51. The title of Weezer's seventh album Raditude was suggested by The Office star Rainn Wilson.
52. "Where's My Sex?" on Hurley is a song about socks, but Cuomo replaced the word "socks" with "sex."
53. Cuomo maintains an elaborate spreadsheet cataloging and ranking his backlog of unreleased demo songs. Some of these tracks have appeared on his series of Alone demo collections.
54. Cuomo is a huge soccer fan and wrote two songs — "My Day is Coming" and "Represent" — as tributes to the U.S. men's soccer team.
55. Cuomo got into Vipassana meditation at the urging of Make Believe producer Rick Rubin. He didn't want to do it at first because he was afraid it would rob him of "the angst that's necessary to being an artist."
56. After he became a dedicated student of meditation, he also took a vow to be celibate for two years. He remained celibate after the two-year span was up.
57. Cuomo's vow of celibacy wasn't just about abstaining from sex; he also gave away or sold most of his possessions, did a lot of volunteer work, and resolved to settle lawsuits and reconcile long-standing conflicts in his life.