As I drove to Taylor Swift's Eras tour in Arizona, the thousands of fans who were not able to buy tickets to the sold-out tour flooded my mind — the official sale was poorly-handled by Ticketmaster, forcing fans to either buy from scalpers at exorbitant prices or simply decide to not go at all. I fell in the former category, and I was very curious how much money other Swifties spent to be among the 70,000 people who attended the opening night. So, I decided to ask them.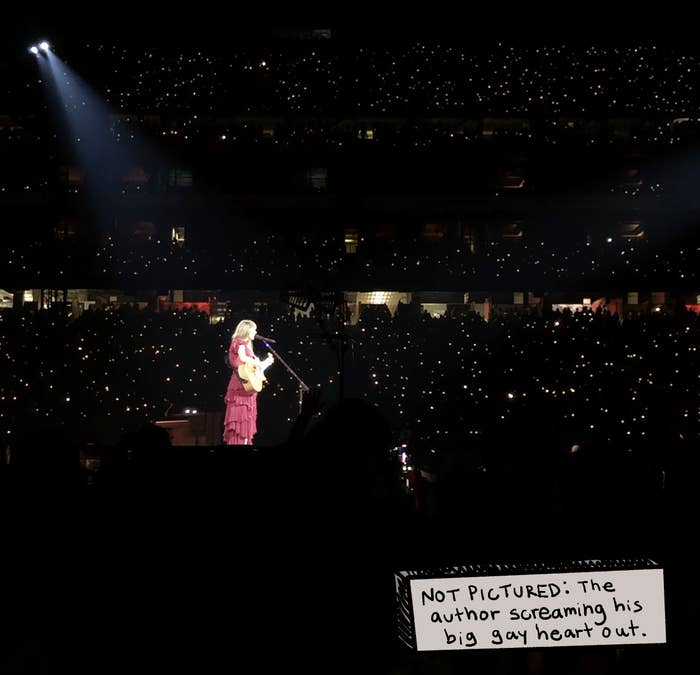 Out of the 30 people I approached before and after the show, 25 of them were down to get candid about the cash they dropped for their Eras tickets and how they afforded it.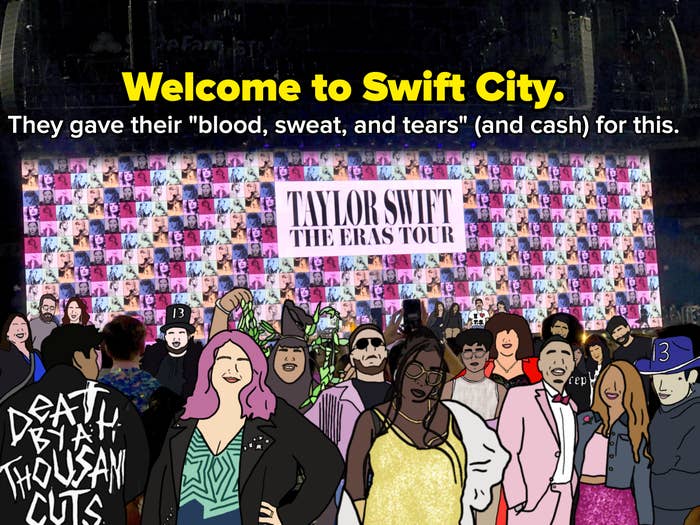 Before getting into their answers, here's a seating chart of State Farm Arena in Glendale, Arizona to help visualize where folks were sitting and put their ticket costs into context.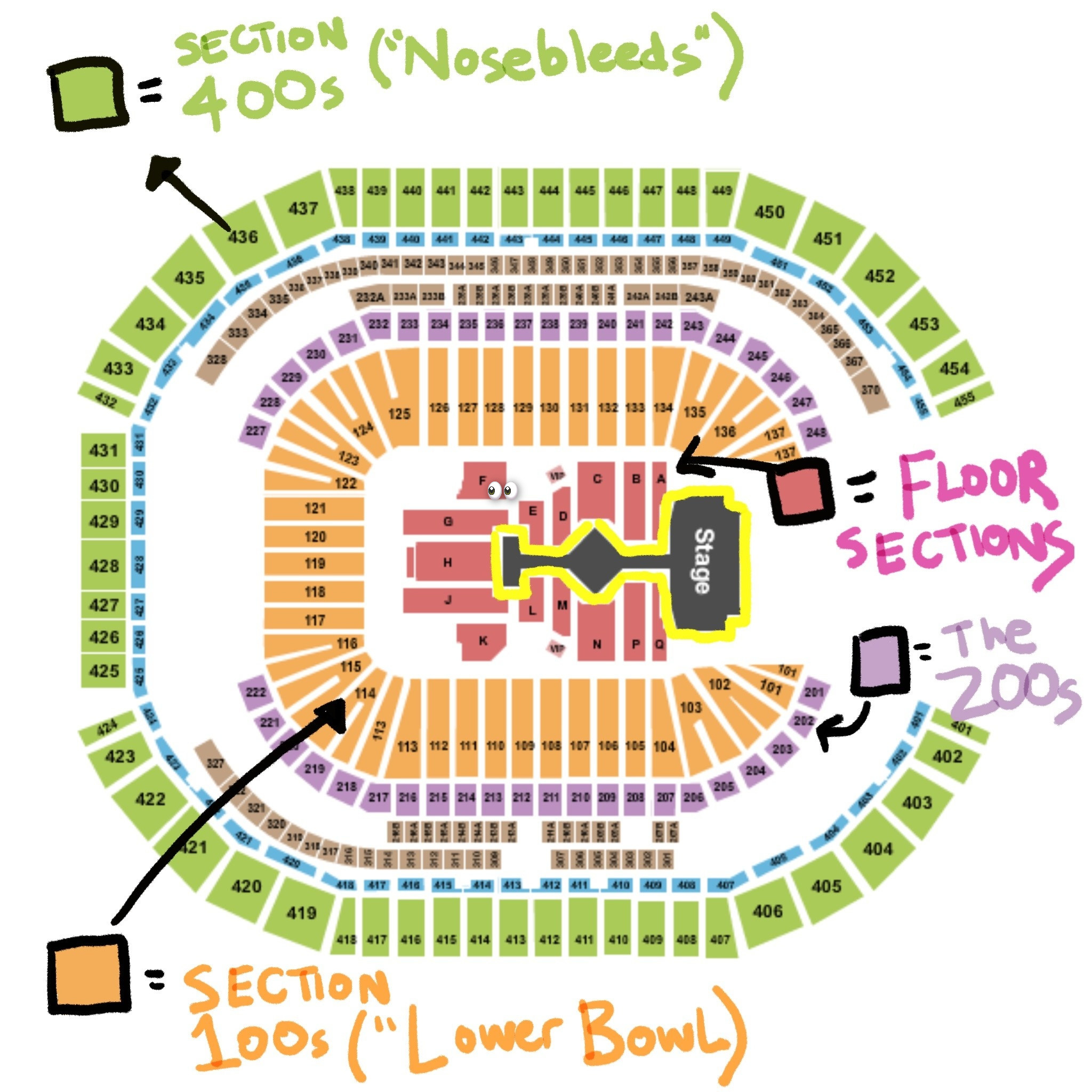 Now, here are 25 Taylor Swift fans' confessions of how much money they actually spent on tickets, the jobs they work to even afford the concert, where their seat was, what song they were most excited to hear, and the anonymous doodles I drew of them in exchange for their honesty:
Note: Some names have been changed to honor anonymity.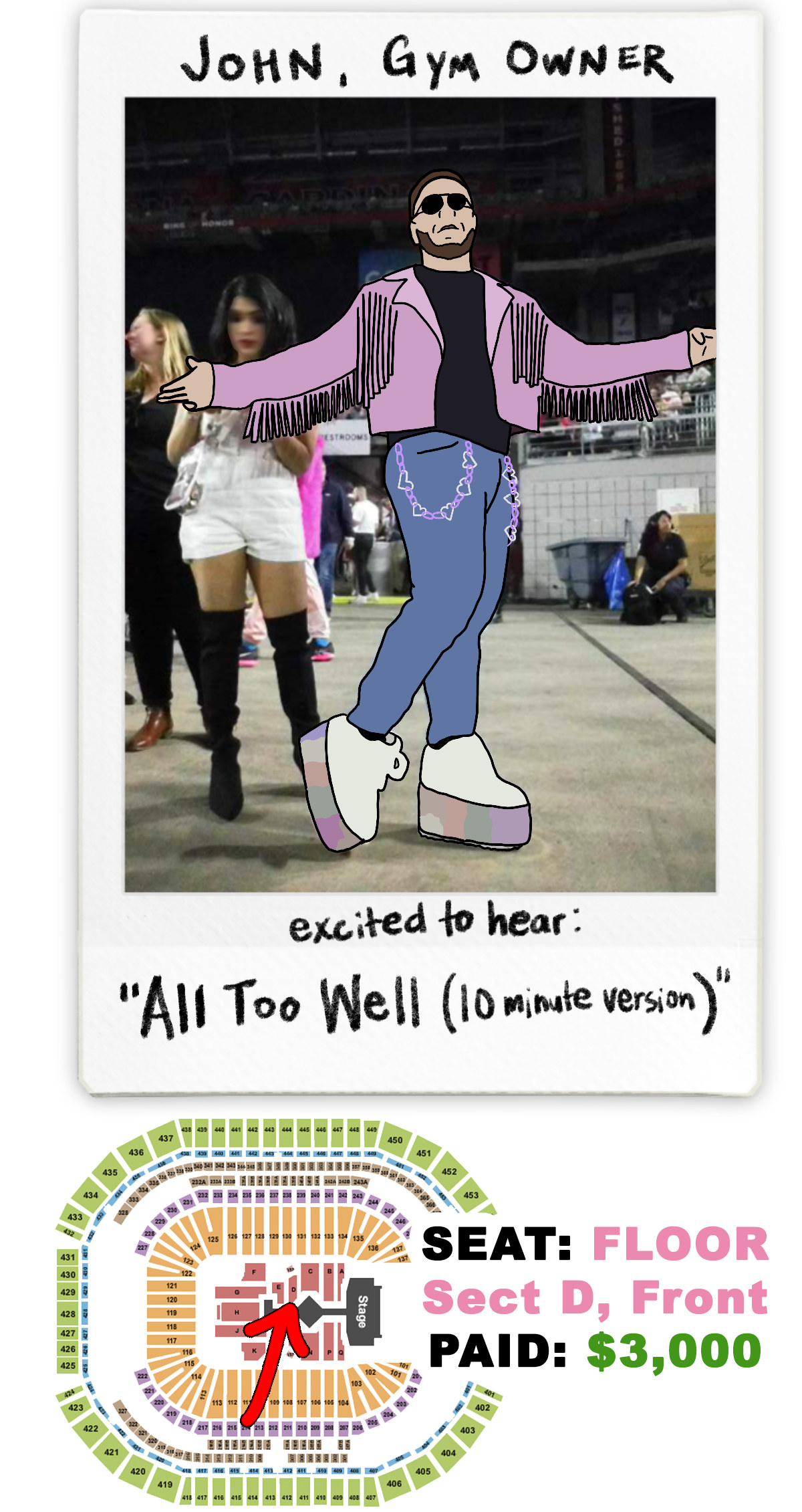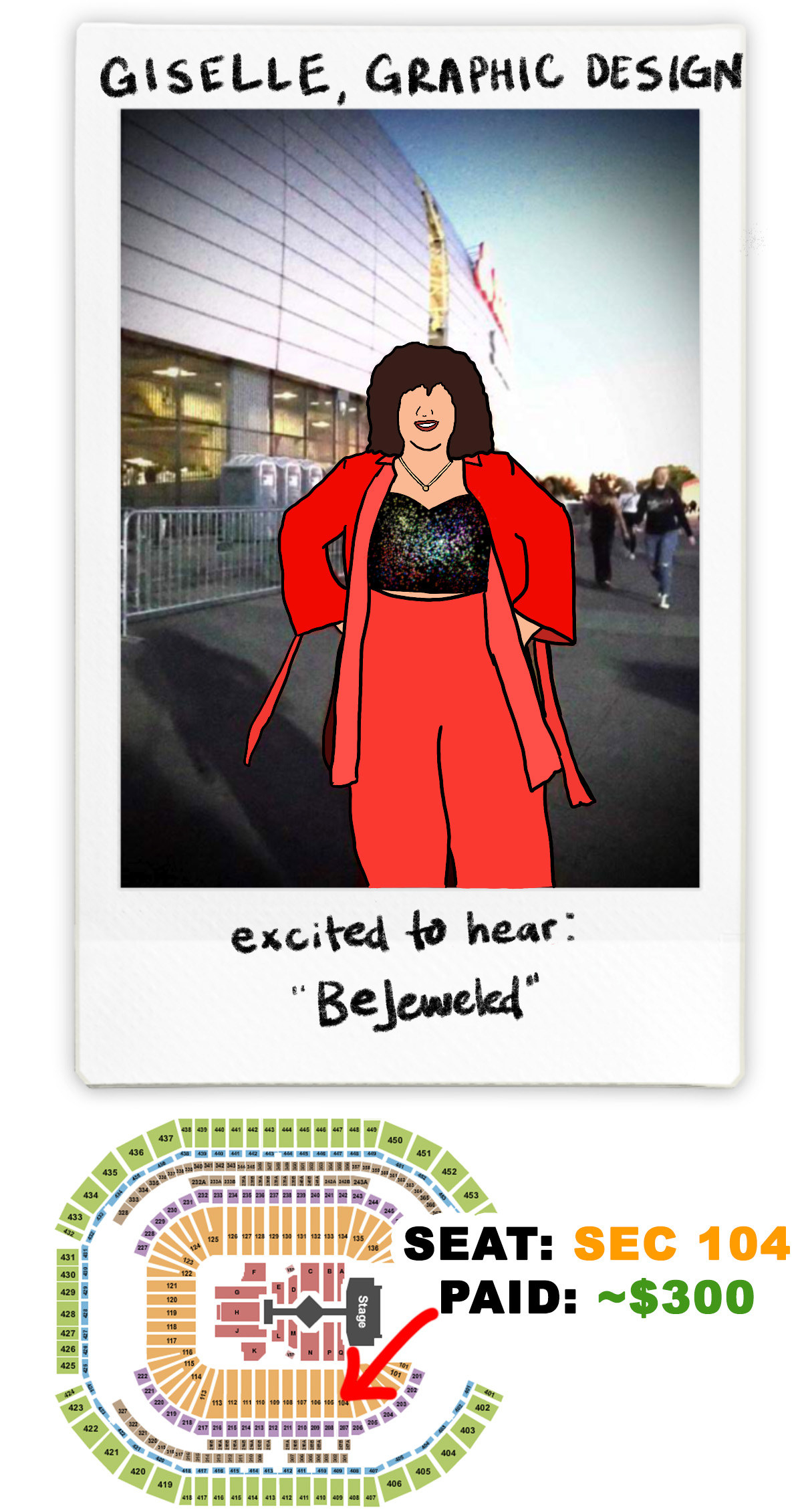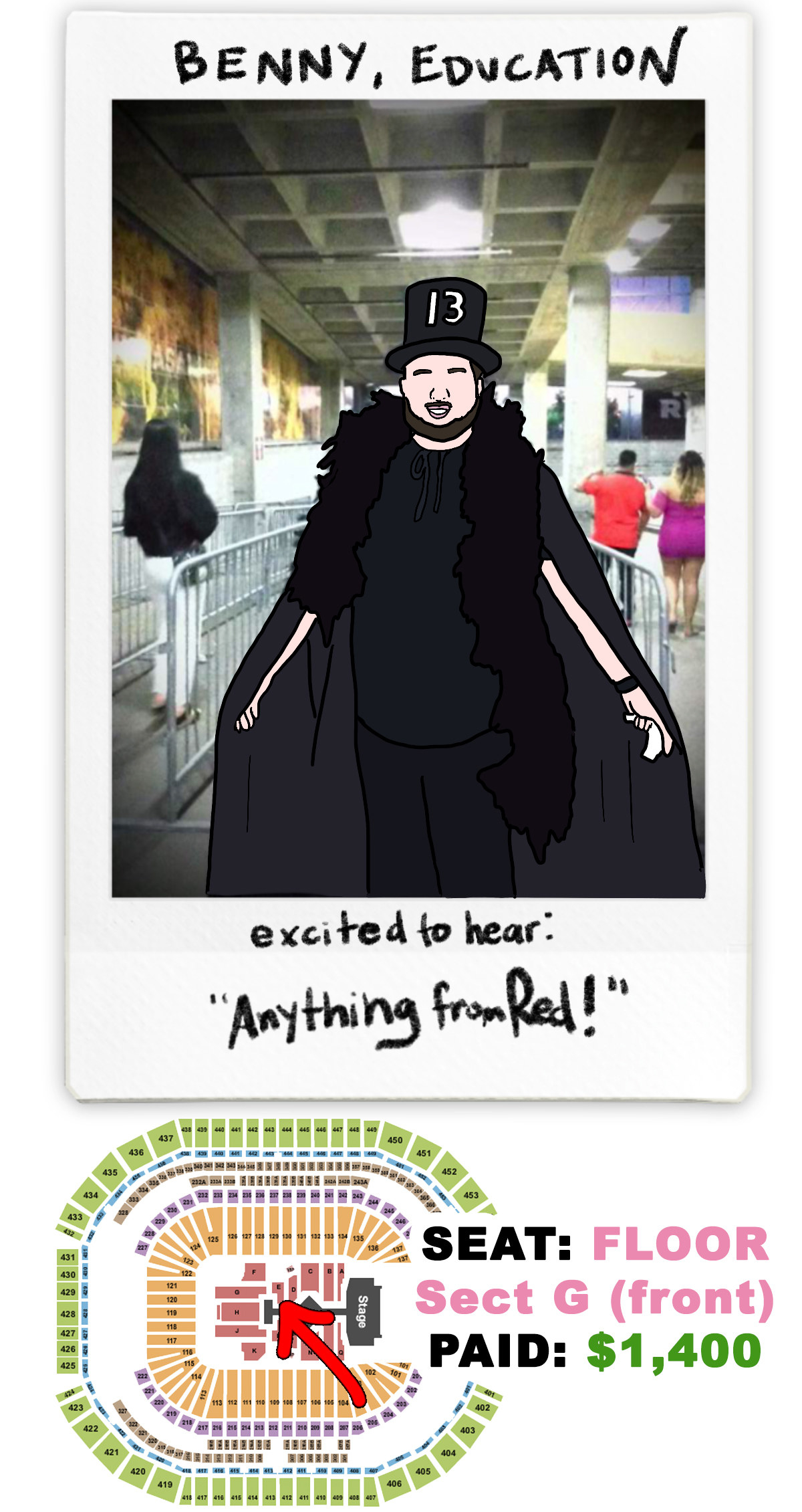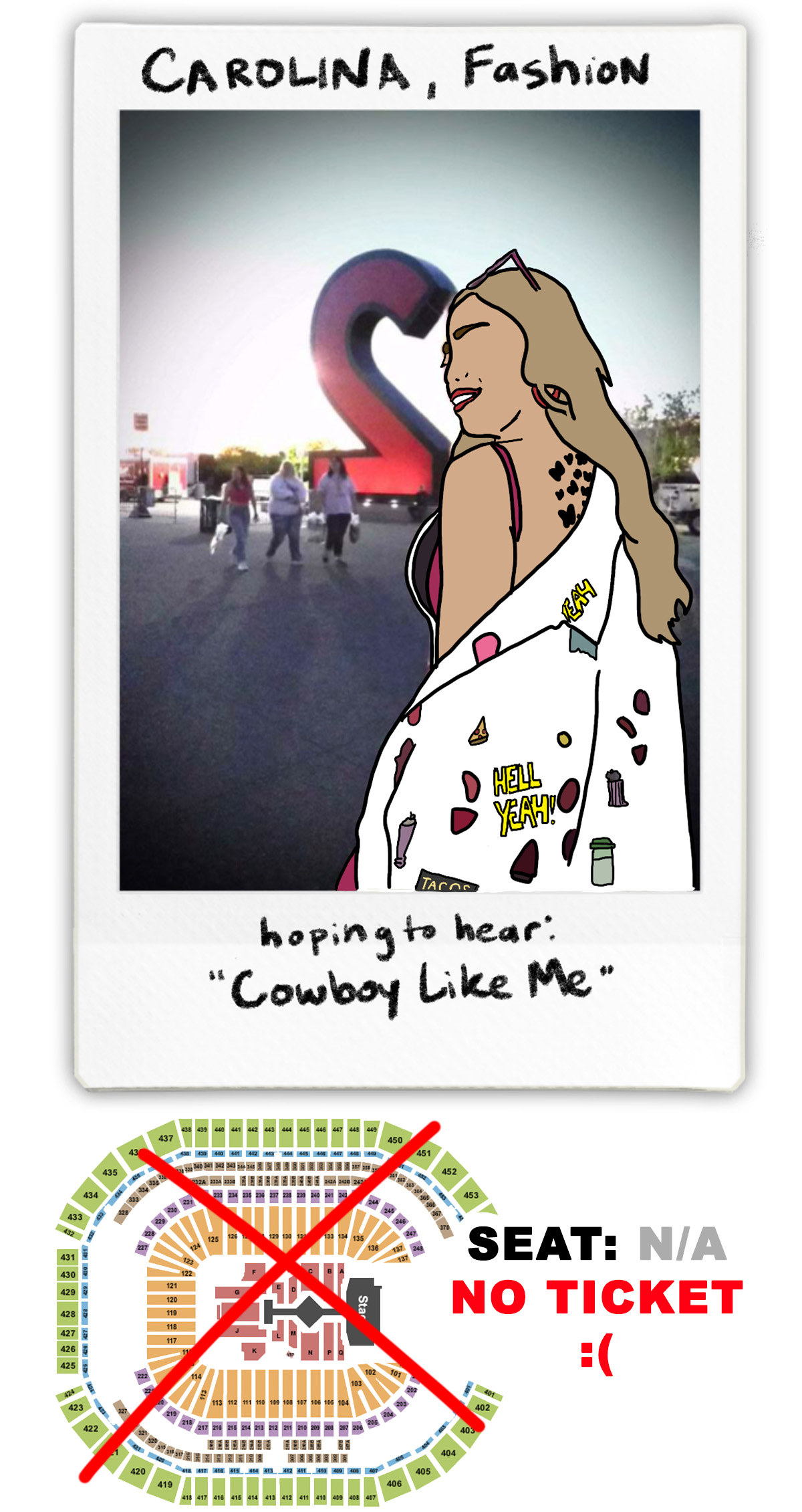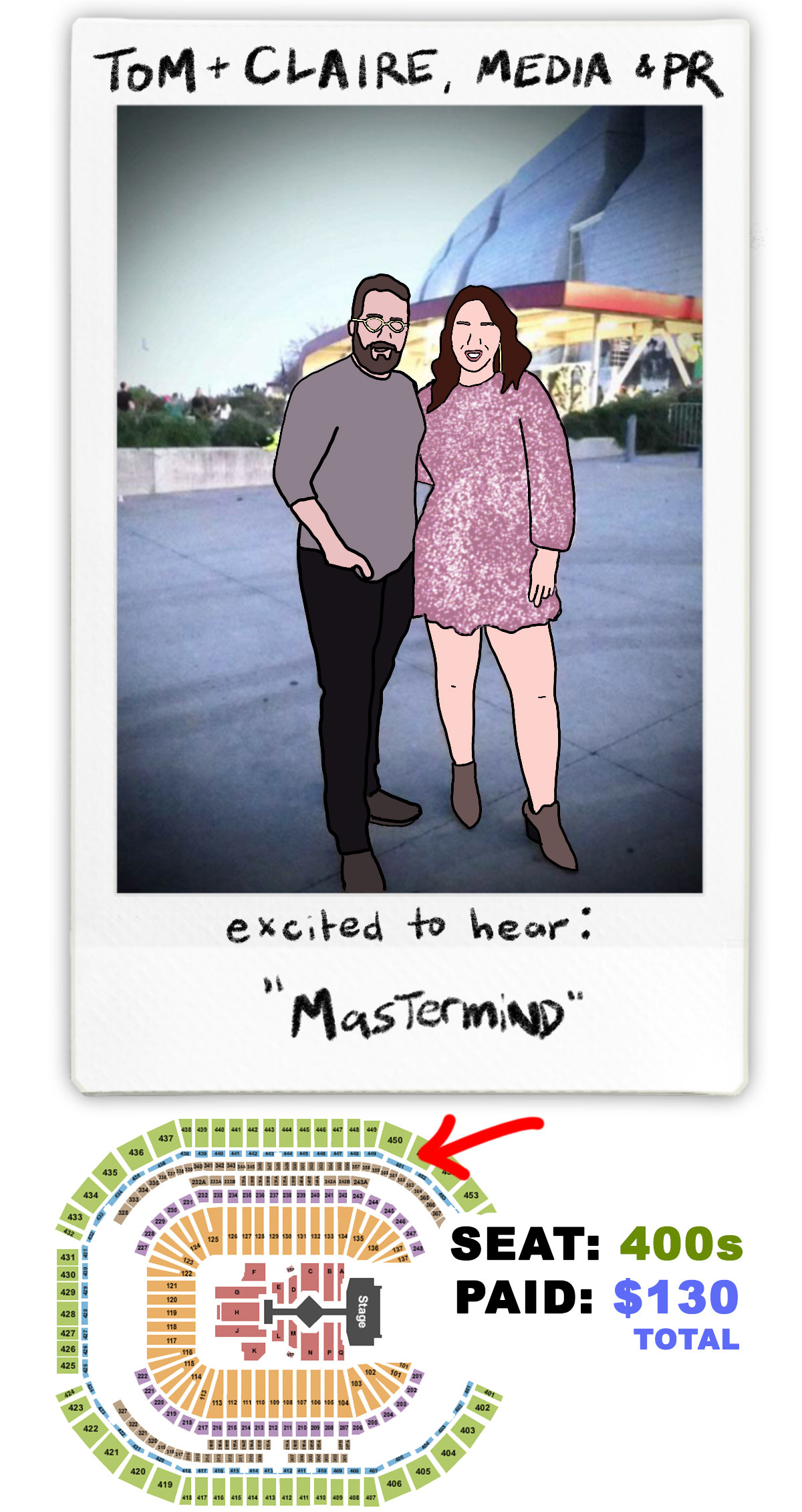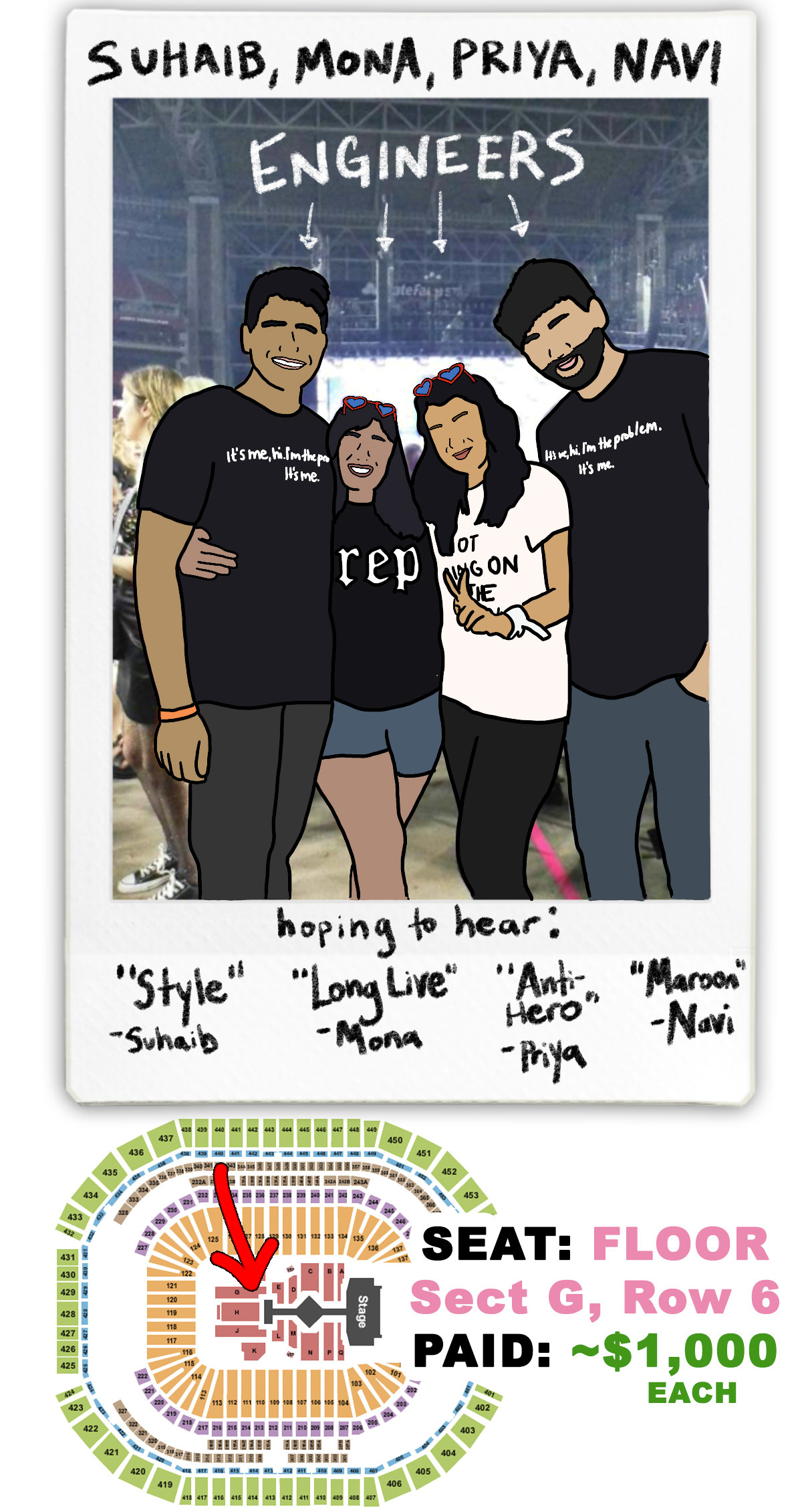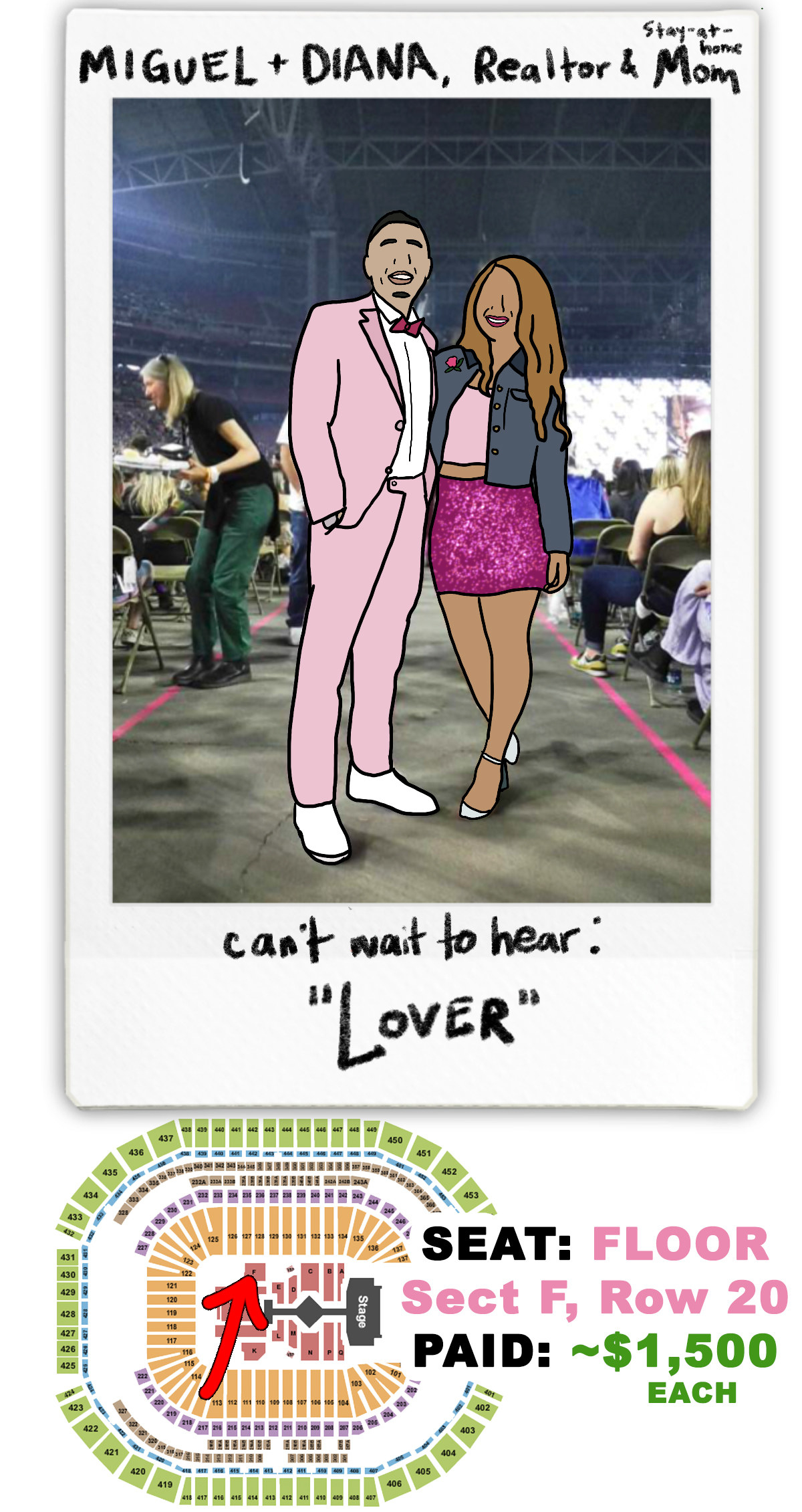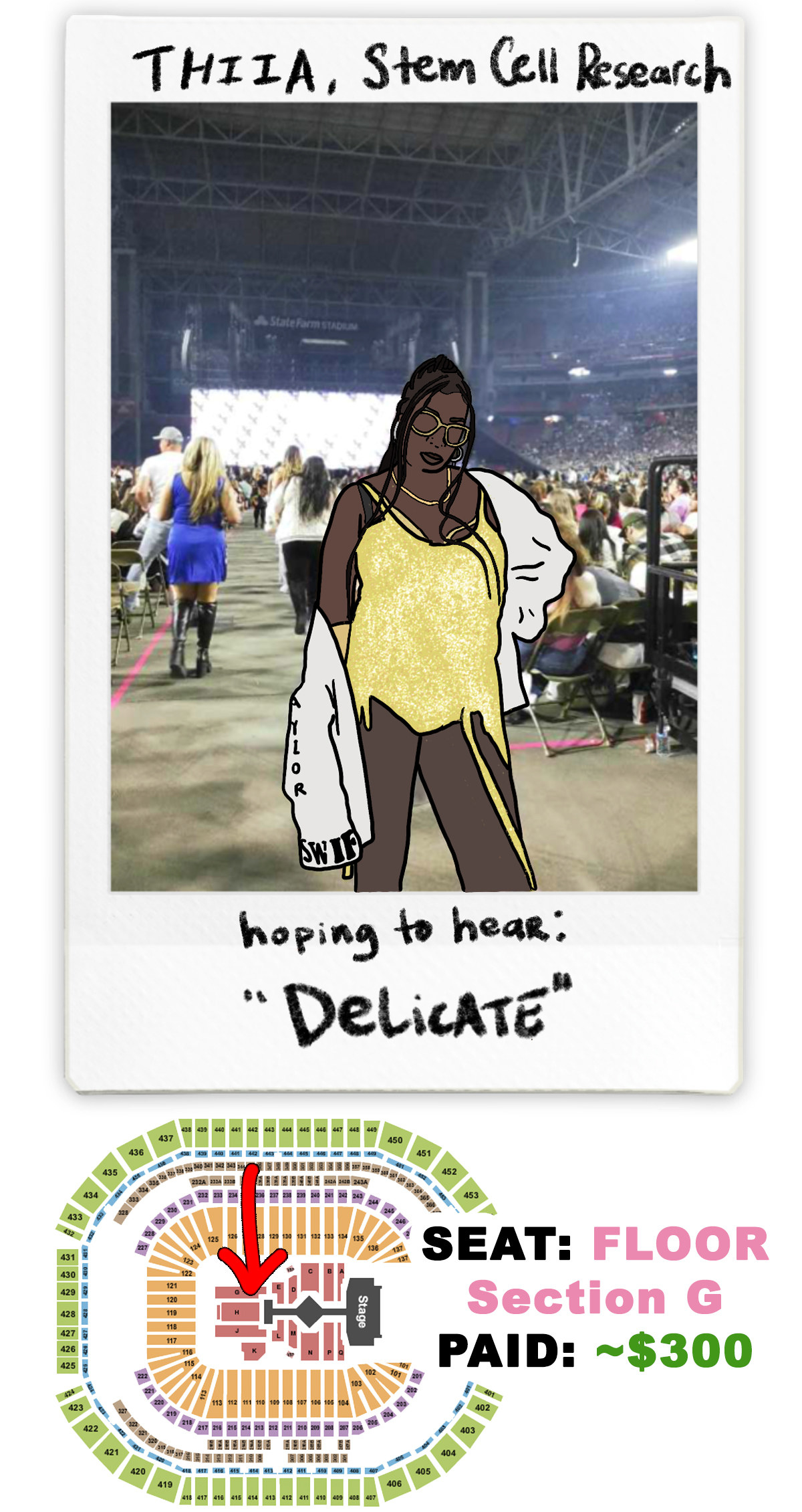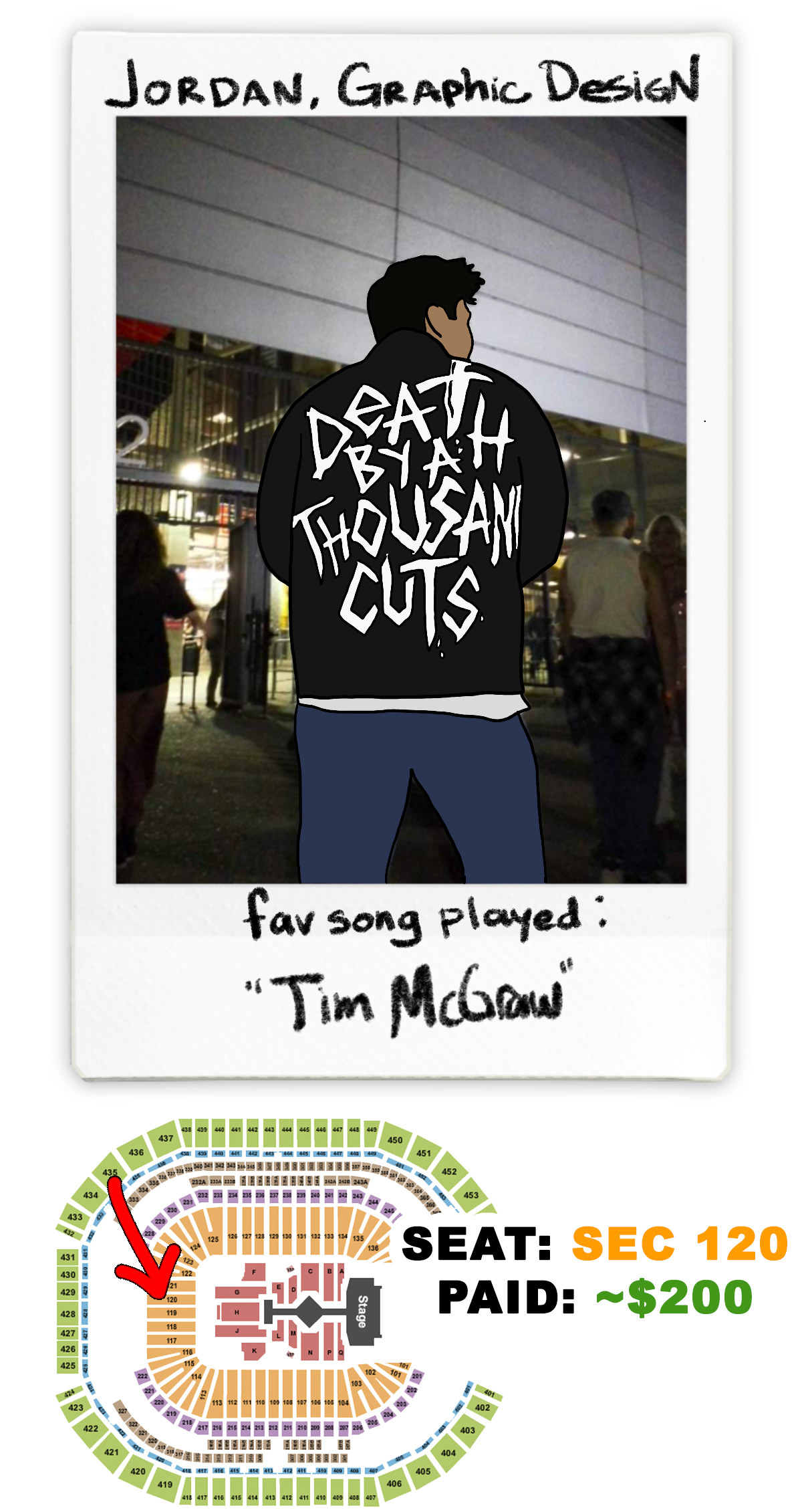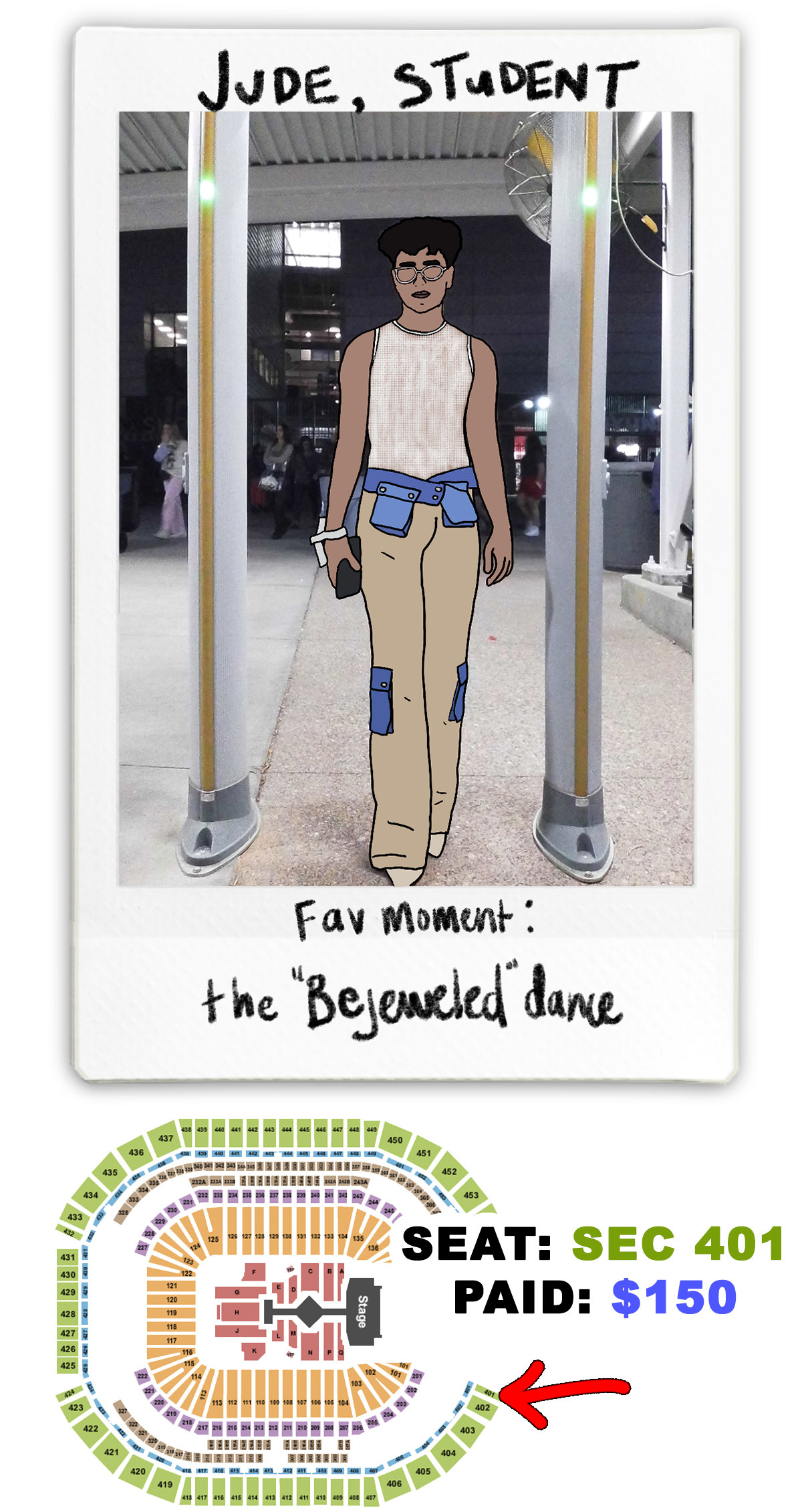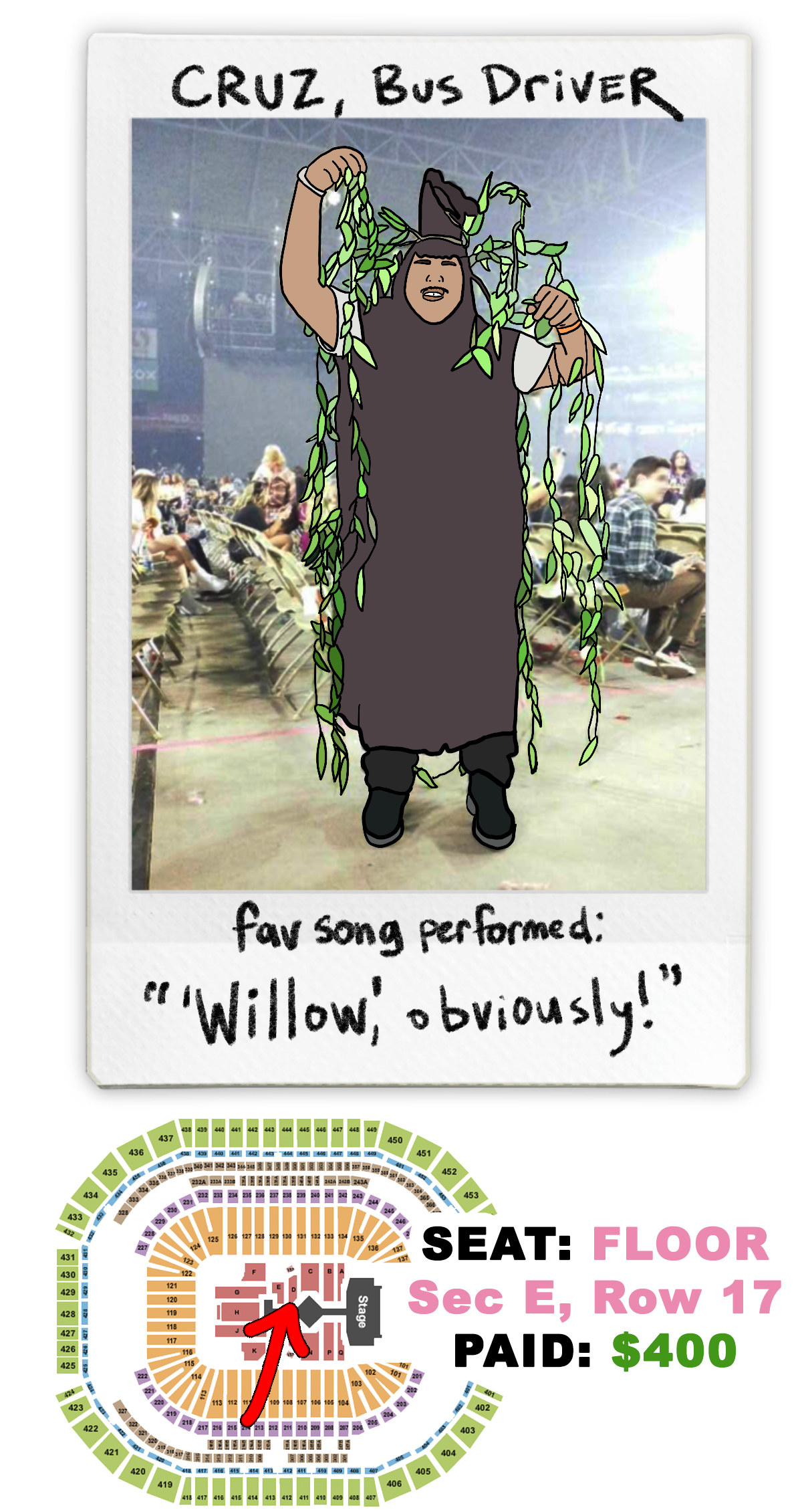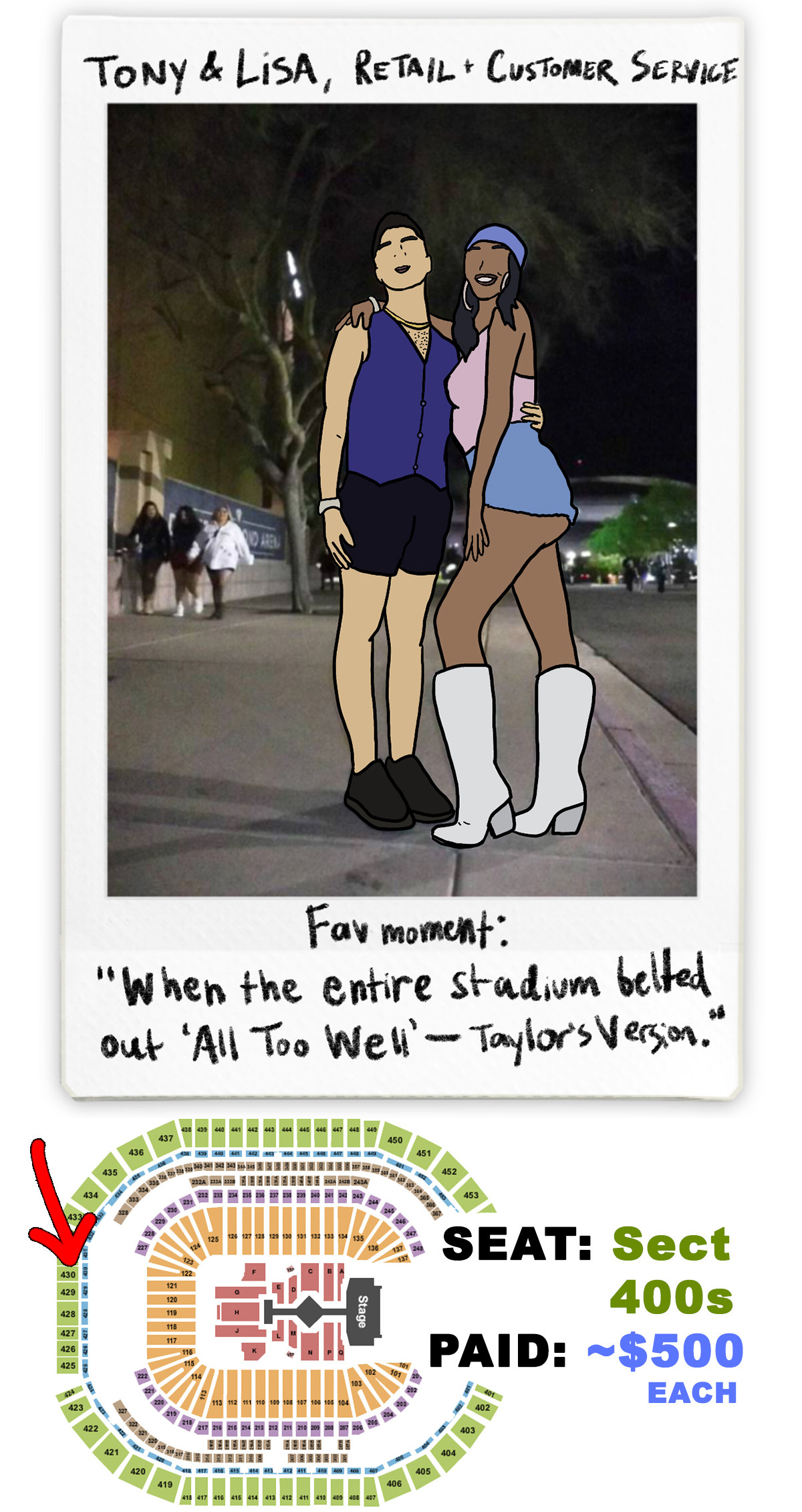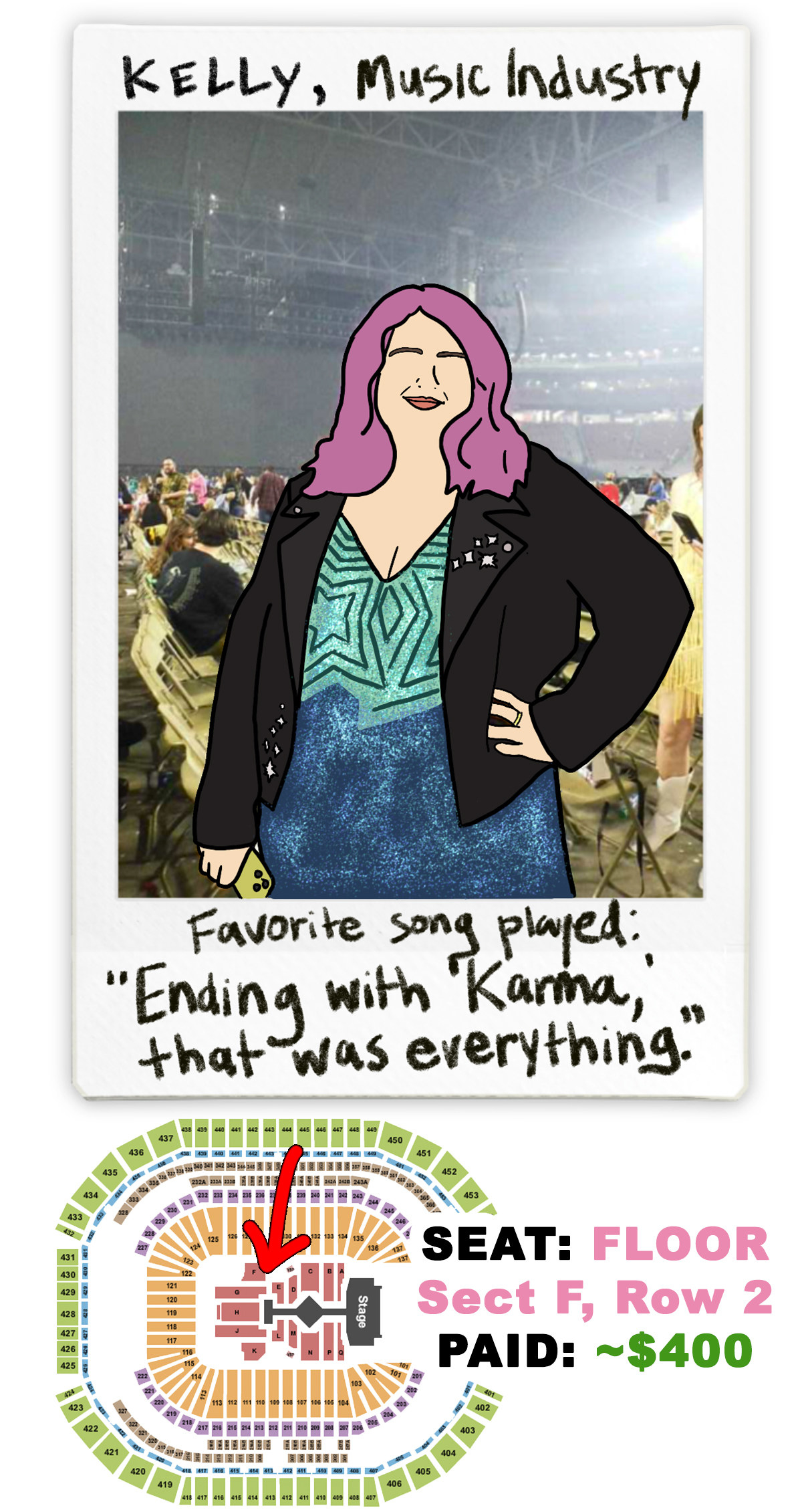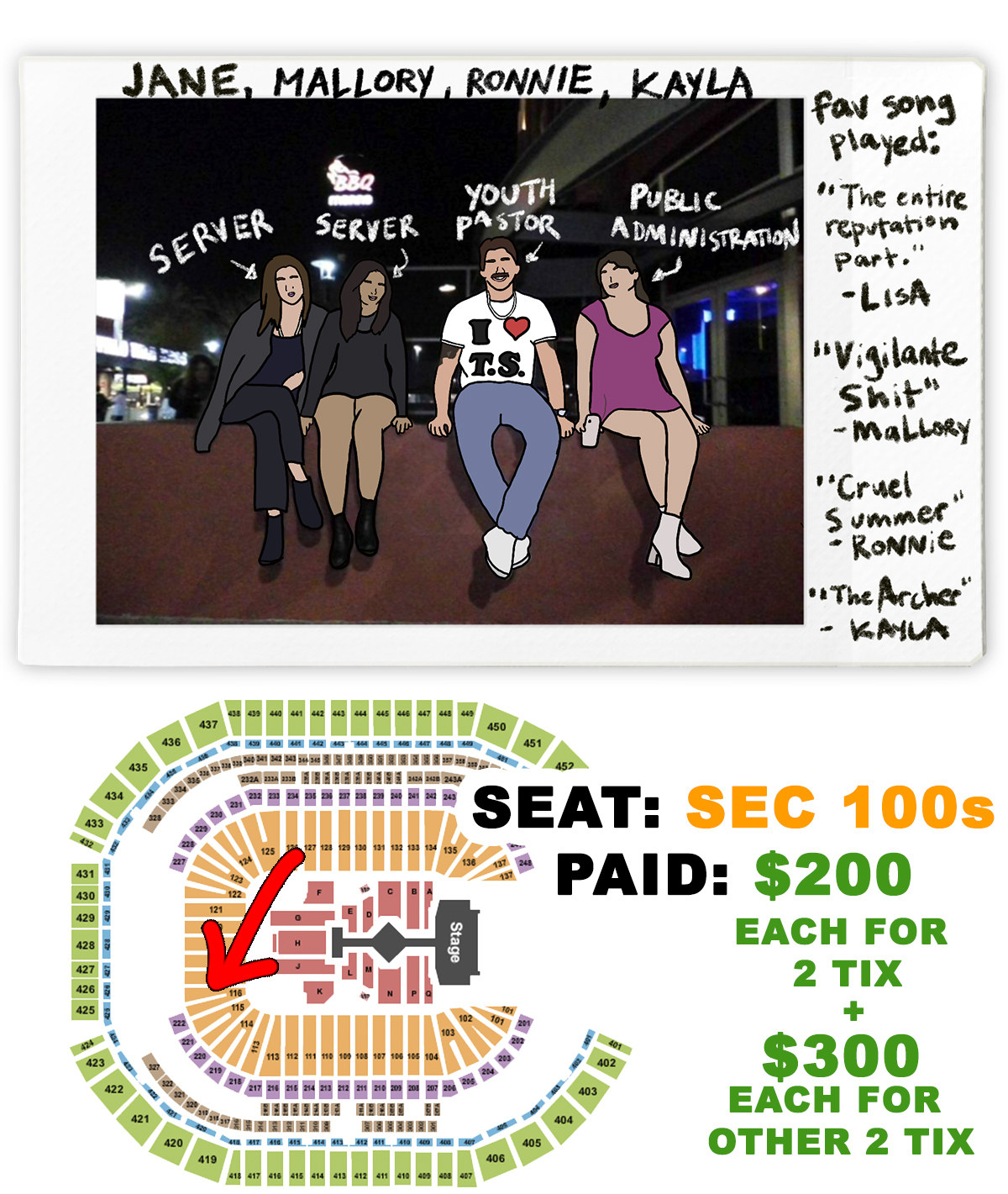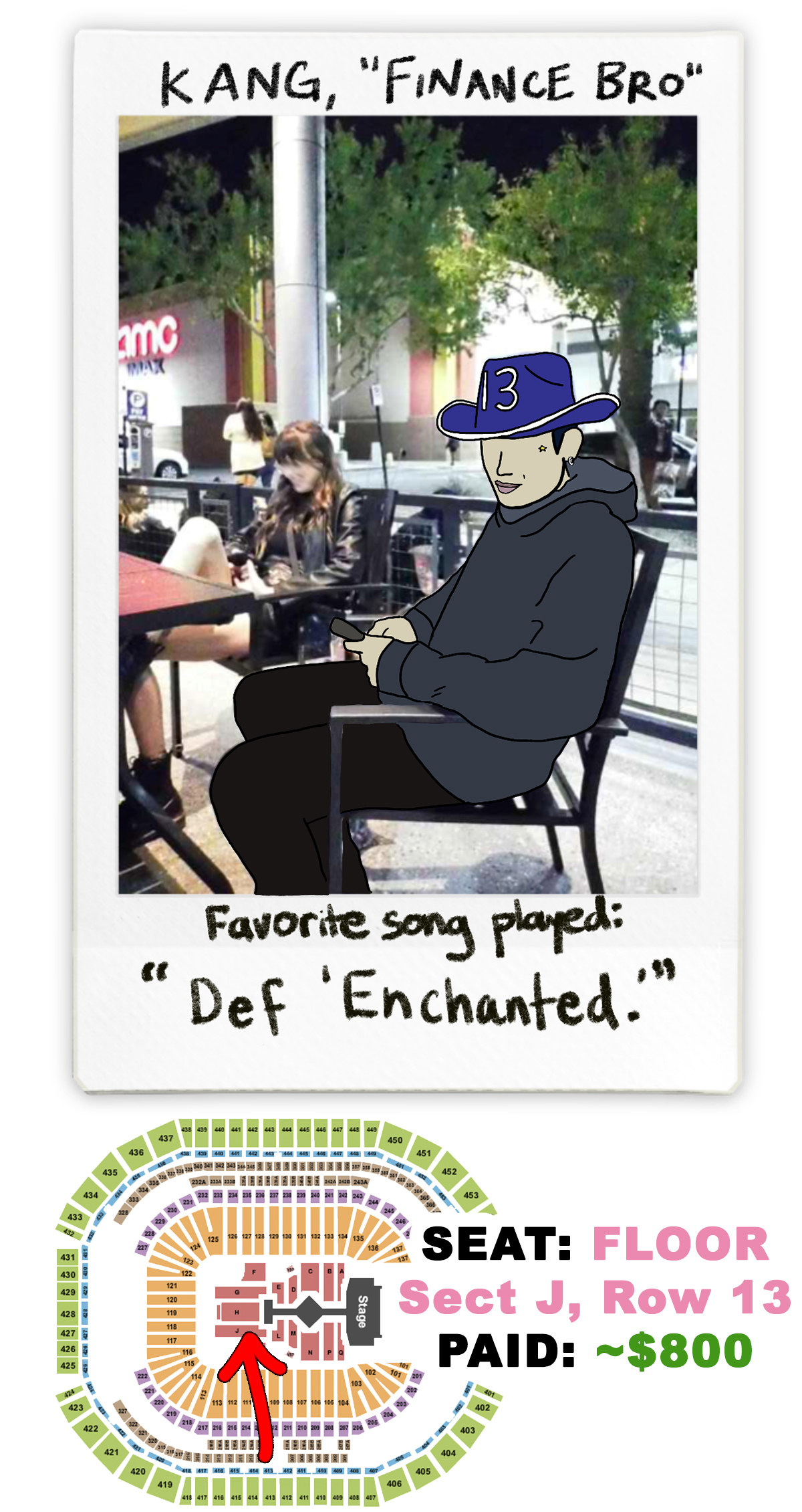 My takeaway: Of all the Taylor Swift fans I spoke to that night, the average ticket price paid was $691.74 — objectively ridiculous. Almost all bought their tickets via resale. Only three fans I met were able to buy tickets through the original sale, and only one group got seats through the second chance ticket sale that occurred after the Senate hearing involving Ticketmaster, which has still led to no meaningful action. Every fan I met had a special reason to be there and were willing to pay the overwhelming amount of money they did, but they shouldn't have had to.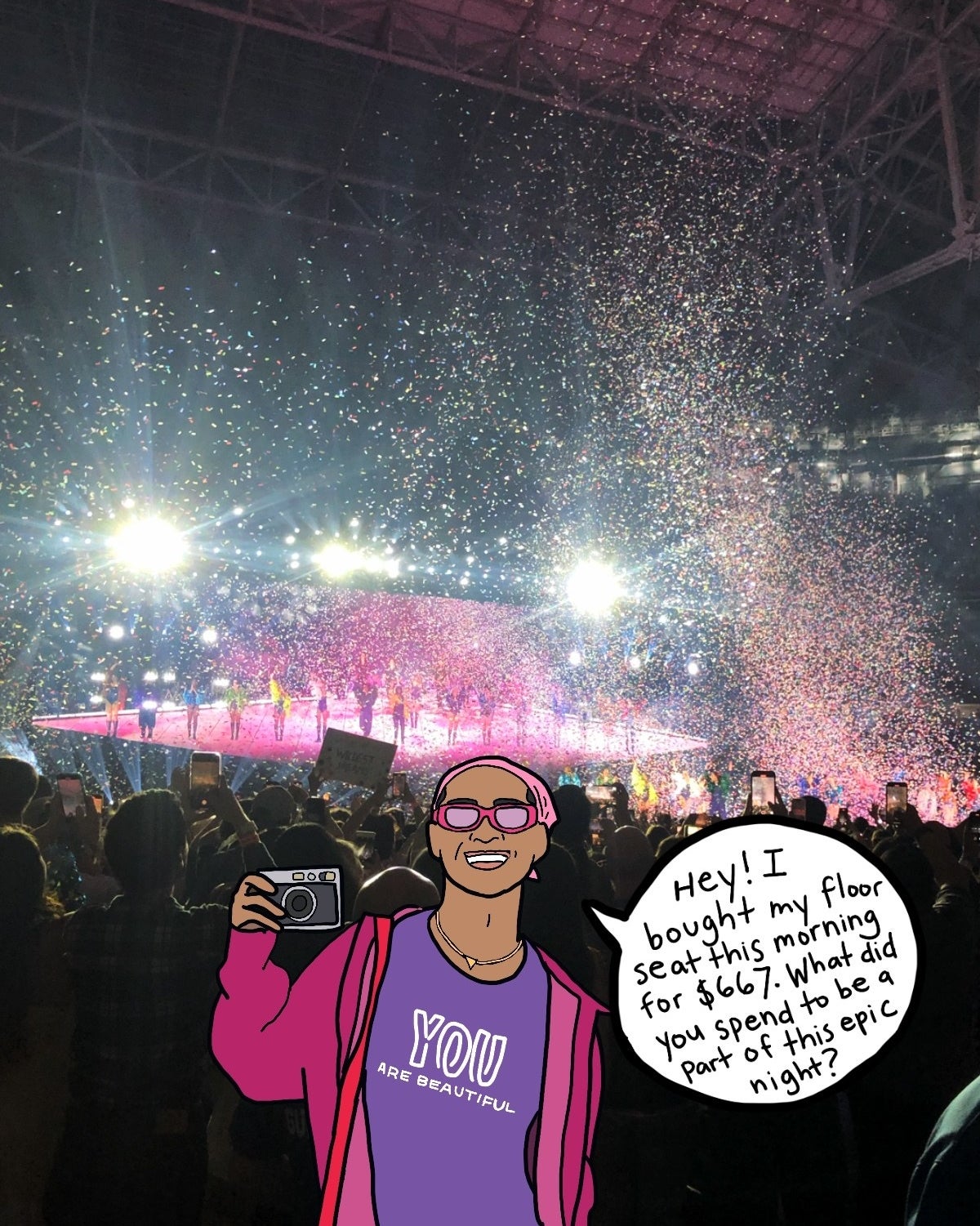 What's the most you've ever spent on a concert ticket? And if you're also going to Taylor Swift's Eras tour, what date are you going, where are you sitting, and how much did it cost you? Speak now in the comments.
Or reach out to me directly through my Instagram.
Being honest empowers others to do the same — there's nothing shameful about money you spend to attend an event that's meaningful to you.

Follow BuzzFeed's @comics for more journeys like this!
Update: A previous version of this post incorrectly stated one fan lives with cystic fibrosis. It's been edited to reflect their actual condition, sickle cell anemia.