Elenabs / Getty Images

Via Isci / Getty Images

Via Isci / Getty Images

Via Hikesterson / Getty Images

Via Hikesterson / Getty Images

Via Buzbuzzer / Getty Images

Via Buzbuzzer / Getty Images

Via Velvetocean / Getty Images

Via Velvetocean / Getty Images

Via Hikesterson / Getty Images

Via Hikesterson / Getty Images

Via Lisa-blue / Getty Images

Via Lisa-blue / Getty Images

Lyudinka / Getty Images

Via Vicnt / Getty Images

Via Vicnt / Getty Images

Via Vlajs / Getty Images

Via Vlajs / Getty Images

Via Katarzynabialasiewicz / Getty Images

Via Katarzynabialasiewicz / Getty Images

Via Zhudifeng / Getty Images

Via Zhudifeng / Getty Images

Via Scovad / Getty Images

Via Scovad / Getty Images

Via Katarzynabialasiewicz / Getty Images

Via Katarzynabialasiewicz / Getty Images

Colorcocktail / Getty Images

Via Franck-boston / Getty Images

Via Franck-boston / Getty Images

Via Holub3dmax / Getty Images

Via Holub3dmax / Getty Images

Via Piovesempre / Getty Images

Via Piovesempre / Getty Images

Muchmania / Getty Images

Via Yinyang / Getty Images

Via Yinyang / Getty Images

Via Piovesempre / Getty Images

Via Piovesempre / Getty Images

Via Marioguti / Getty Images

Via Marioguti / Getty Images

Jane_kelly / Getty Images

Via Tmsk / Getty Images

Via Tmsk / Getty Images

Via Piovesempre / Getty Images

Via Piovesempre / Getty Images

Via Courtneyk / Getty Images

Via Courtneyk / Getty Images

Via Piovesempre / Getty Images

Via Piovesempre / Getty Images

Via Hikesterson / Getty Images

Via Hikesterson / Getty Images

Via Alenka00 / Getty Images

Via Alenka00 / Getty Images

Via Lady-photo / Getty Images

Via Lady-photo / Getty Images

Via Piovesempre / Getty Images

Via Piovesempre / Getty Images

Via Dit26978 / Getty Images

Via Dit26978 / Getty Images

Tarras79 / Getty Images

Via Hikesterson / Getty Images

Via Hikesterson / Getty Images

Via Jamesbrey / Getty Images

Via Jamesbrey / Getty Images

Via Irina88w / Getty Images

Via Irina88w / Getty Images

Via Feverpitched / Getty Images

Via Feverpitched / Getty Images

Via Jr-stock / Getty Images

Via Jr-stock / Getty Images

Via Jodiejohnson / Getty Images

Via Jodiejohnson / Getty Images

Art_squirrel / Getty Images

Via Evemilla / Getty Images

Via Evemilla / Getty Images

Via Lex20 / Getty Images

Via Lex20 / Getty Images

Via Malinkaphoto / Getty Images

Via Malinkaphoto / Getty Images
Build A House And We'll Reveal What Kind Of Puppy You Need
You deserve an English bulldog! They're too cute and their eyes will melt your heart. Also your pup will follow you everywhere and require tons of belly rubs.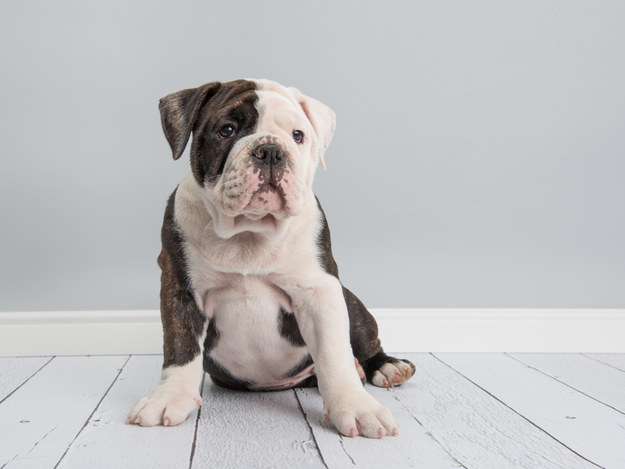 You got:

Golden Retriever
You are in need of a golden retriever! They're really friendly, so you won't have a problem socializing them. They'll shed a lot, but nothing beats that puppy smell.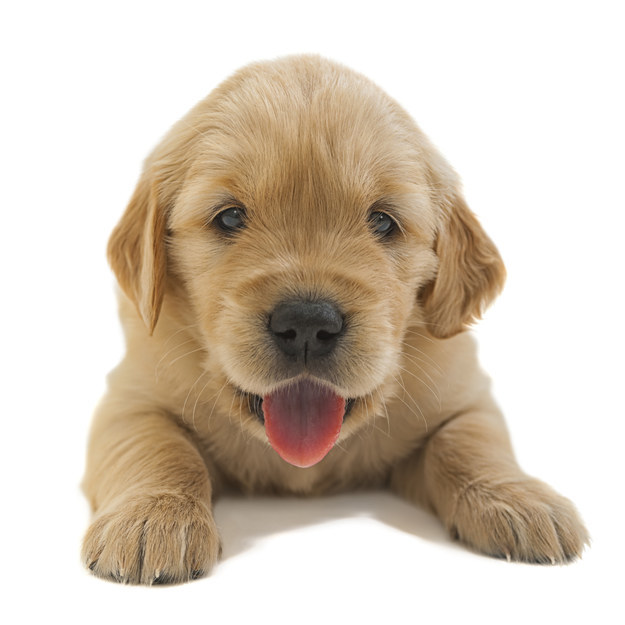 Aww, you get a corgi! We're jealous. You'll have to take the time to potty-train this one. There will be some slip-ups, but it'll all be worth it when they run around in circles after not being able to see you for five minutes. It's a match made in heaven.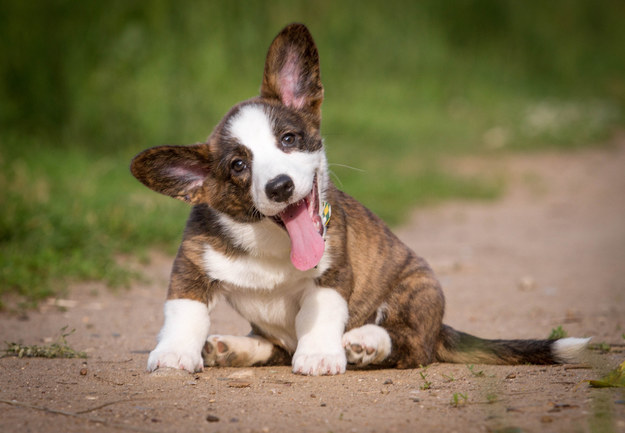 You deserve a French bulldog! Your pup will definitely be getting into your closet to gnaw on your shoes a bit, and sure, you'll be mad. But it'll be all worth it once you teach your best friend to sit, and even skateboard! If you're up for the challenge.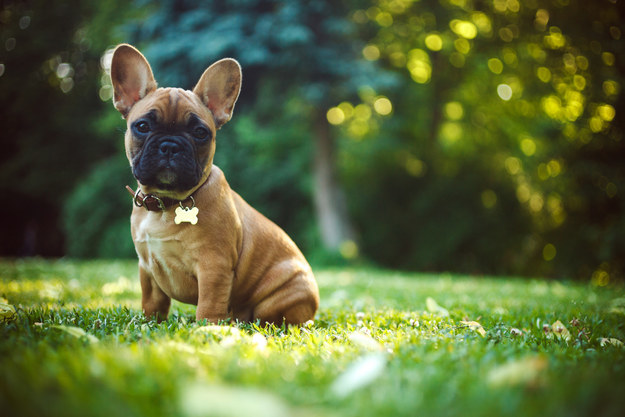 You got:

Cavalier King Charles Spaniel
You get a Cavalier King Charles spaniel! Damn, you're lucky as hell. Everything they do will be cute. Sure, you'll be mad when you come home to see they tore up the couch. But all will be forgotten when they lick your face while you lie in bed figuring out your couch problem.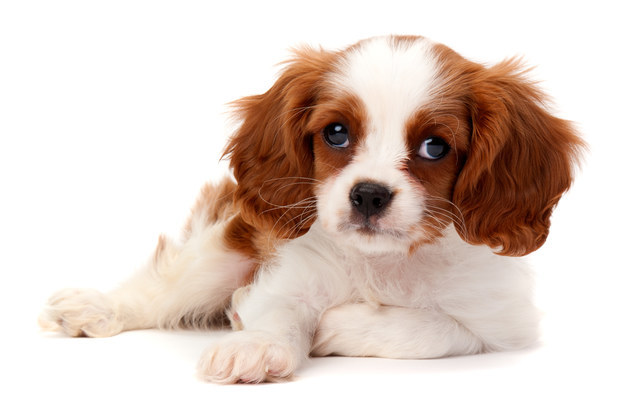 You got:

Staffordshire Bull Terrier
Ahhh...pit bulls are affectionate and silly as ever! You've got the loyalest of the loyal. And they're highly intelligent. It'll be no sweat to train your dog, and all the love they'll give you will be an obvious added bonus. Also, how about that pit smile? It's infectious!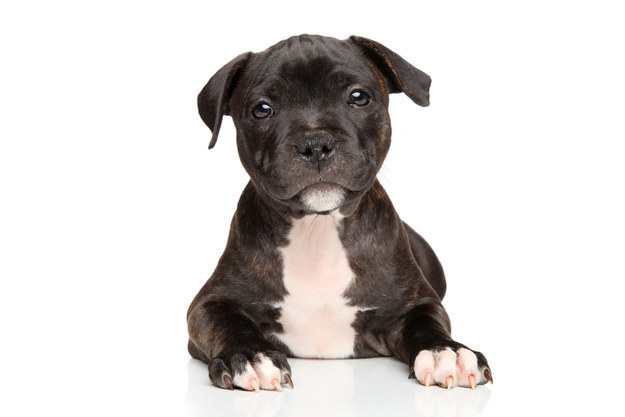 Get a pug now! This pug will be your brand new, fun, and cute shadow! It'll always follow you around and seriously be down to play. Unless they're napping. But, this pug is going to love you like you've never been loved before! You have a companion for life!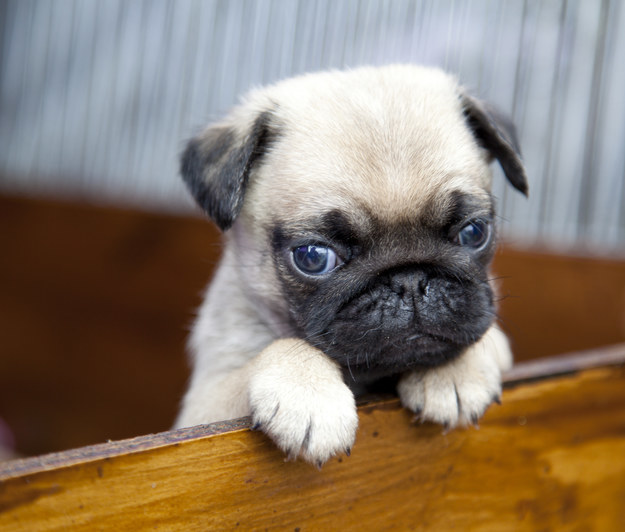 Daaamn boxers are awesome! They're eyes will make you melt. They're cool as a cucumber and super friendly! Don't let their sad puppy eyes fool you, they're REALLY playful. They'll always be there to cheer you up, plus they're fearless as hell so they'll probably end up protecting you too.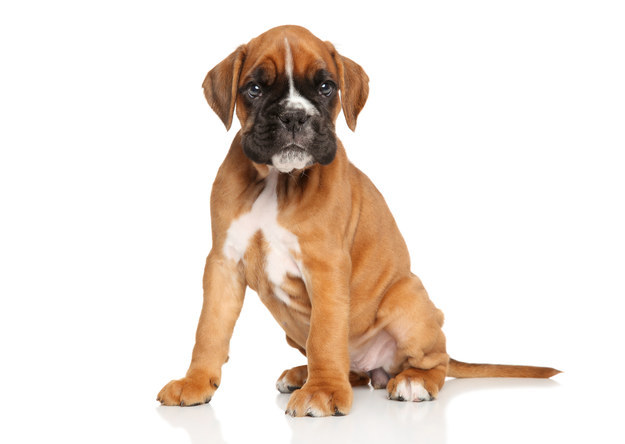 You're in need of an English Mastiff! Get ready for this pup to GROWWW! English Mastiffs can hit anywhere from 100 to 240 pounds y'all! Amazing right?! Right. But don't let their size fool ya. They are gentle giants and they're gonna give you plenty of affection.