PBS / Disney / Nickelodeon

Via PBS

Via PBS

Via Cartoon Network

Foster's Home for Imaginary Friends

Via Cartoon Network

Via Nelvana

Via Nelvana

Via Nickelodeon

Via Nickelodeon

Via Nickelodeon

Via Nickelodeon

Via Disney

Via Disney

Via ABC

Via ABC

Via Warner Bros.

Via Warner Bros.

Via Warner Bros.

Via Warner Bros.

Via Disney

American Dragon: Jake Long

Via Disney

Via PBS

Via PBS

Via Disney

Buzz Lightyear of Star Command

Via Disney

Via Nickelodeon

Via Nickelodeon

Via Nickelodeon

Via Nickelodeon

Via Cartoon Network

Via Cartoon Network

Via Warner Bros.

Via Warner Bros.

Via FUNimation

Via FUNimation

Via Cartoon Network

Via Cartoon Network

Via Nickelodeon

Via Nickelodeon

Via PBS

Via PBS

Via Nickelodeon

Via Nickelodeon

Via Warner Bros.

Via Warner Bros.

Via NBC

Via NBC

Via ABC

Via ABC

Via Disney

Via Disney

Via Disney

Via Disney

Via ABC

Via ABC

Via Disney

Via Disney

Via Warner Bros.

Via Warner Bros.

Via Cartoon Network

Via Cartoon Network

My Life as a Teenage Robot

Via Cartoon Network

Whatever Happened to... Robot Jones?

Via Cartoon Network

Via MTV

Via MTV

Via Warner Bros.

Via Warner Bros.

Via Nickelodeon

Via Nickelodeon

Via Teletoon

Via Teletoon

Via Disney

Via Disney

Via Rai 2

Via Rai 2

Via Disney

Via Disney

Via Teletoon

Maggie and the Ferocious Beast

Via Teletoon

Via PBS

Marvin the Tap-Dancing Horse

Via PBS

Via PBS

Via PBS

Via Cartoon Network

Via Cartoon Network

Via PBS

Via PBS

Via Cartoon Network

Via Cartoon Network

Via Warner Bros.

Via Warner Bros.

Via Fox

The Ripping Friends: The World's Most Manly Men!

Via Fox

Via PBS

Sagwa, the Chinese Siamese Cat

Via PBS

Via Nickelodeon

Via Nickelodeon

Via Warner Bros.

Via Warner Bros.

Via Cartoon Network

Via Cartoon Network

Via Cartoon Network

Via Cartoon Network

Via Warner Bros.

Via Warner Bros.

Via Cartoon Network

Via Cartoon Network

Via Cartoon Network

Via Cartoon Network

Via Teletoon

Via Teletoon

Via Nickelodeon

Via Nickelodeon

Via Warner Bros.

Via Warner Bros.

Via Disney

Via Disney

Via Nickelodeon

The Adventures of Jimmy Neutron: Boy Genius

Via Nickelodeon

Via PBS

Via PBS

Via Marathon International

Via Marathon International

Via Nelvana

Via Nelvana

Via Télévision Par Satellite

Via Télévision Par Satellite

Via Nickelodeon

Via Nickelodeon

Via PBS

Via PBS

Via Cartoon Network

The Grim Adventures of Billy & Mandy

Via Cartoon Network

Via Disney

Via Disney

Via Cartoon Network

Via Cartoon Network

Via Fox

Teenage Mutant Ninja Turtles

Via Fox

Via Discovery Family

Via Discovery Family

Via Adult Swim

Via Adult Swim

Via Warner Bros.

Via Warner Bros.

Via Warner Bros.

Via Warner Bros.

Via Disney

Via Disney

Via Comedy Central

Via Comedy Central

Via PBS

Via PBS

Via PBS

Via PBS

Via Jetix

Super Robot Monkey Team Hyperforce Go!

Via Jetix
Only True '00s Kids Will Remember At Least 30 Of These Cartoons
Oh no! So many missed cartoons! Maybe you were too busy playing outside or you're the wrong age for these. Either way, you should def get acquainted with some of the classics from this list.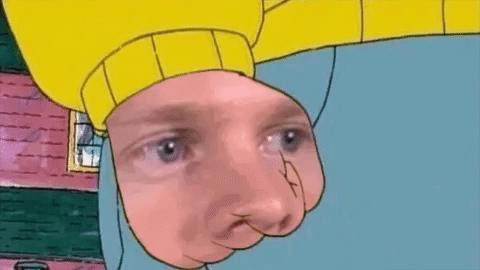 You haven't seen that many early-'00s cartoons. Maybe you're more of a '90s cartoon kid? Nonetheless, do we have some suggestions for you! It's really a win-win, honestly.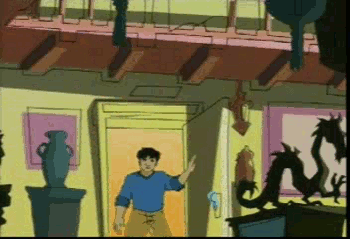 You've seen more than the average kid but still not even HALF of the cartoons on this list! Good news, though. You have some exploring to do!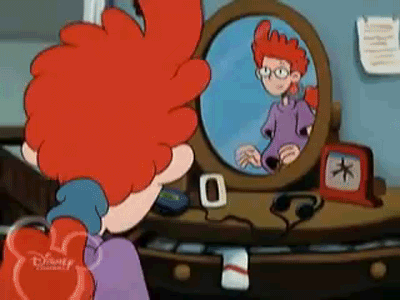 You've seen your fair share of early-'00s cartoons! It's safe to say your childhood was pretty awesome. You should take the time to check out the ones you missed out on. Your younger self would appreciate it.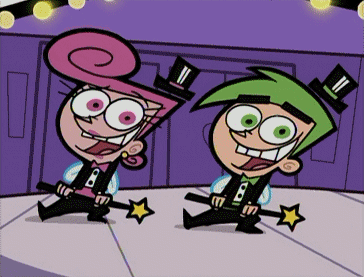 Sheesh! You've seen almost every cartoon on this list! Even some of the lesser-known ones! That's impressive, since most '00s cartoons are extremely slept on.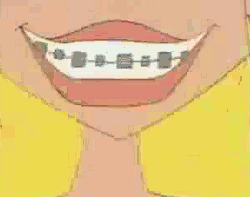 Holy shit! You are playing NO games. You've have seen all the cartoons on this list. Nothing else to do at this point except make one yourself. With all the cartoon knowledge you've amassed, it's only right.