Rob Ford, once the most famous mayor in the world, has died of cancer. He was 46 years old.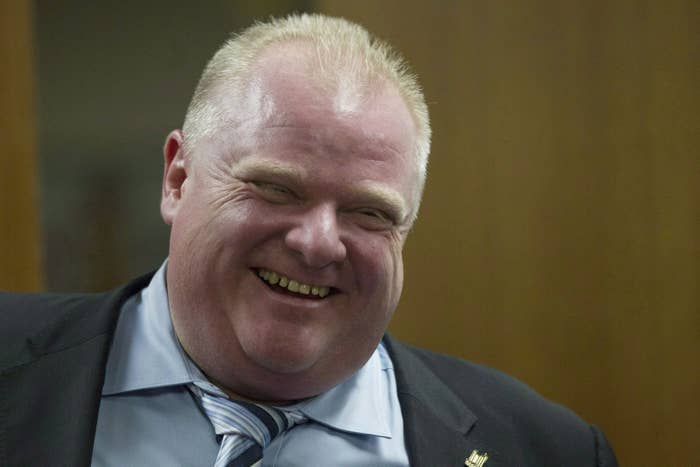 Ford's family had gathered by his side in recent days as his health deteriorated and he was placed in palliative care. He underwent surgery for abdominal cancer a year ago, but was seeking treatment for new tumours found on his bladder in the fall.
"With heavy hearts and profound sadness, the Ford family announces the passing of their beloved son, brother, husband, and father, Councillor Rob Ford earlier today at the age of 46," read a statement issued by his office.
In 2013, Ford was already a controversial figure as Toronto mayor when Gawker reported there was a video of him smoking crack.
The crack video kicked off a surreal couple of years where each Rob Ford story seemed more unbelievable than the last. He became a household name around the world.
Ford went on late-night TV. He showed up intoxicated at fast-food joints. He talked about performing oral sex. He danced. He fell. He knocked people over. You couldn't look away.
But for all the jokes on The Daily Show and Saturday Night Live, there was a dark human story to Ford. As shocking videos kept surfacing, he admitted his continuing struggles with substance abuse.
Ford was the son of millionaire businessman and elected Member of Provincial Parliament Doug Ford Sr., but nonetheless styled himself as a champion of the working-class taxpayer.
He was perennially underrated by his political enemies. In 2010 Ford ran what started as a long-shot campaign for mayor. His frequently repeated pitch was to "stop the gravy train." He was derided by the media, but he won.

As mayor he blazed a trail of controversies unlike anything seen before in Canada, and went to war with his city's largest newspaper, the Toronto Star. But his supporters never left him.
Polls showed he was still very much in the race to be re-elected in 2014, but he would never get the chance.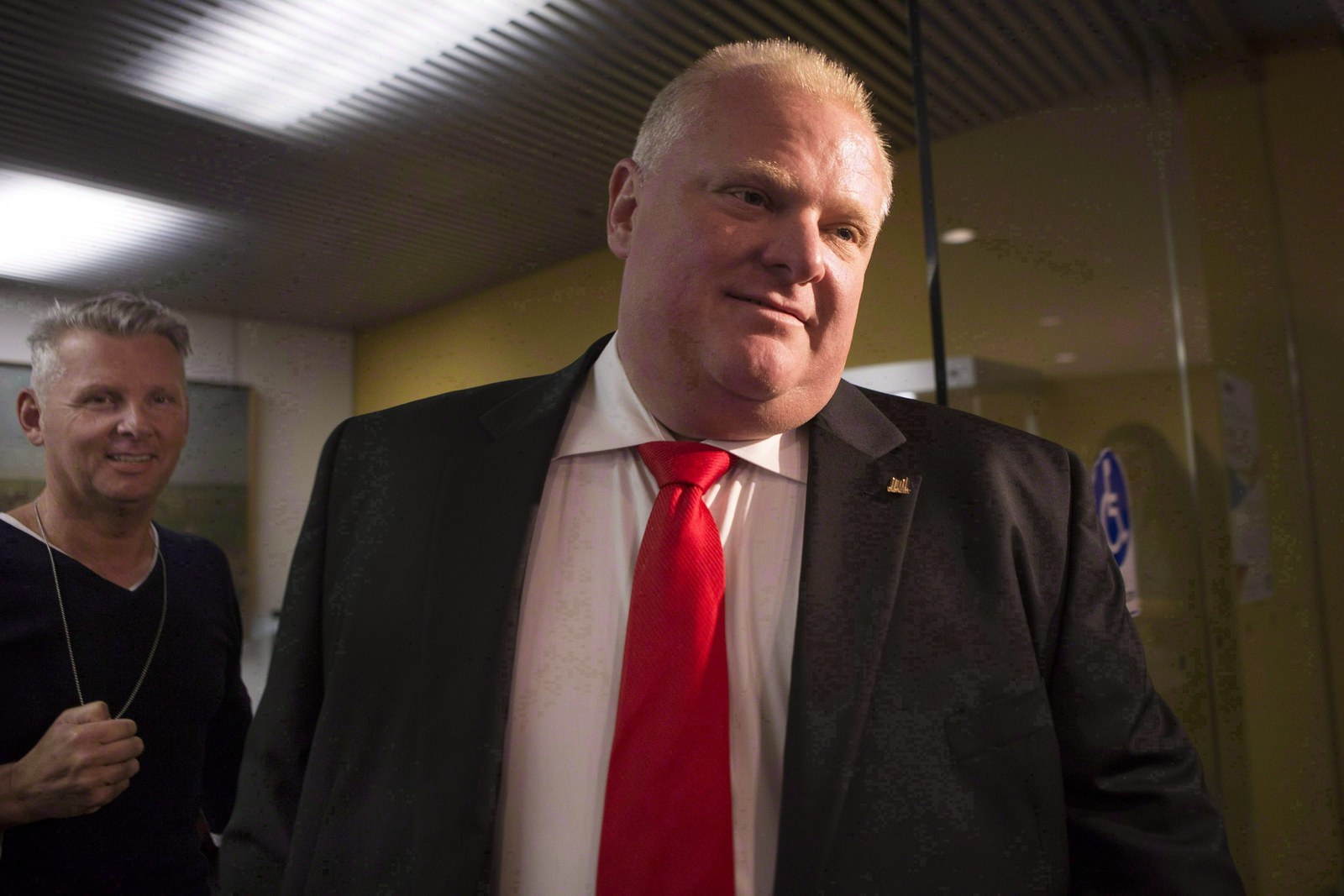 Ford dropped out of the mayoral race when doctors diagnosed him with an abdominal tumour. His brother Doug took his place, but ultimately lost to John Tory. Rob ended up being elected to his old city council seat.
Ford underwent a 10-hour surgery to remove an abdominal tumour last May. In October he revealed that more tumours had been found on his bladder.
Earlier this month, Doug Ford said his brother was "battling for his life."
"We are calling all over the United States and looking at every kind of trial we can find," Doug told the Toronto radio station Newstalk 1010.