The Sun Sent A Reporter To The Russian Embassy Dressed As Conchita Wurst
The newspaper dispatched a journalist to the Russian embassy dressed as the Eurovision winner as a stunt to annoy conservative Russians.
This is Rhodri Phillips, a reporter from The Sun, dressed as Eurovision winner Conchita Wurst, being spoken to by police outside the Russian embassy in London.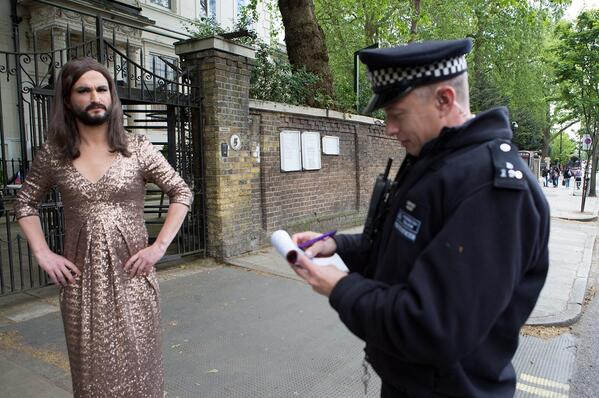 The reporter was "transformed" into the Austrian diva – the alter ego of Thomas Neuwirth – but admits he makes a "not so stunning" lookalike.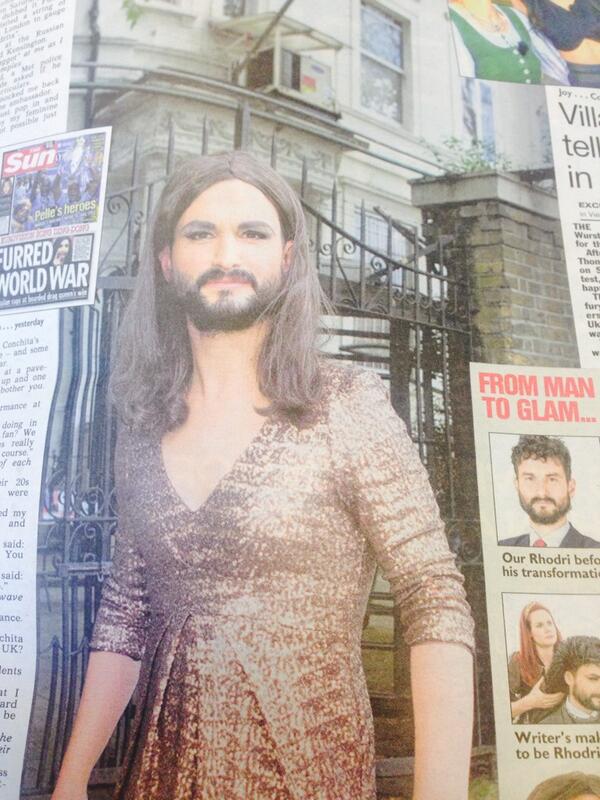 The Sun thought up the prank after Russian politicians and many ordinary Russians on social media expressed outrage that Conchita had won the continent's biggest talent contest – despite widespread acclaim for her performance across Europe.
Phillips was turned away by a guard at the gate of the embassy and had his details taken by a police officer. When he asked to see the ambassador he was told: "You can't just pop in and see him ... It's not possible just to come in, sir."
He got the same reception at Stamford Bridge, the home of Chelsea FC, the club owned by Russian oligarch Roman Abramovitch.
One man shouted "faggot" at him, but many others were more interested in getting him to pose for a picture.
BuzzFeed Daily
Keep up with the latest daily buzz with the BuzzFeed Daily newsletter!