The Queen made a surprise visit to Royal Manchester Children's Hospital on Thursday, to visit young people injured in the arena bomb attack on Monday night.
...Amy Barlow, 12, from Rawtenstall in Lancashire, and her mum Kathy...
...and Evie Mills, 14, from Harrogate, and her parents, Karen and Craig.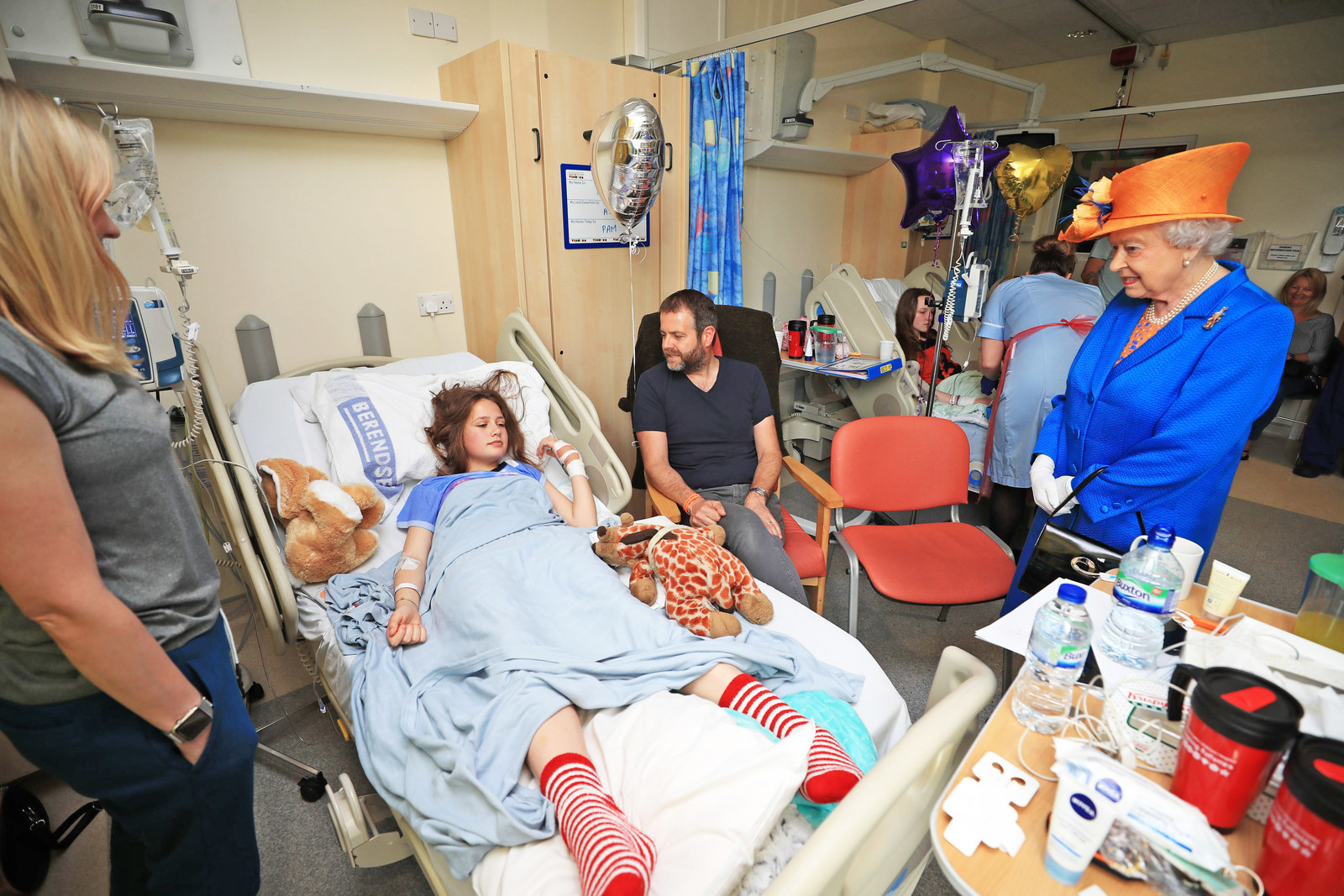 Speaking to the patients, the Queen said the attack was "Dreadful. Very wicked, to target that sort of thing." She added: "It's very interesting how everybody has united."
The Queen also took some time to meet and thank hospital staff.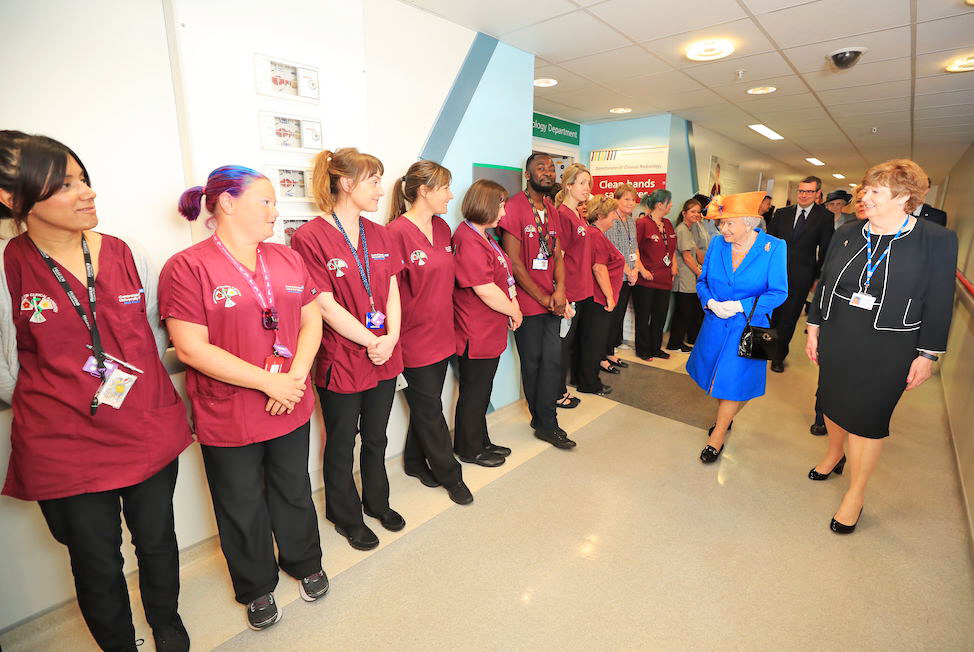 Some 12 children under 16 were taken to the hospital after the attack, which killed 22 people. Prime minister Theresa May visited the same hospital on Tuesday.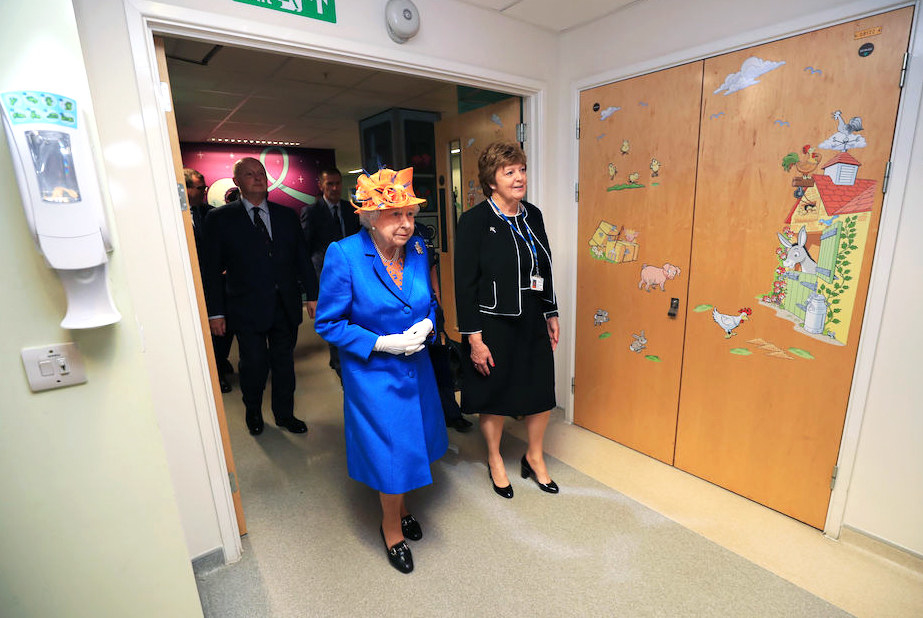 And Queen Elizabeth also reportedly told the girls that she was an admirer of Grande.