Homeownership In England Falls To Levels Last Seen In 1986, Research Finds
The North contains some of the worst-affected areas, according to new analysis from the Resolution Foundation think tank.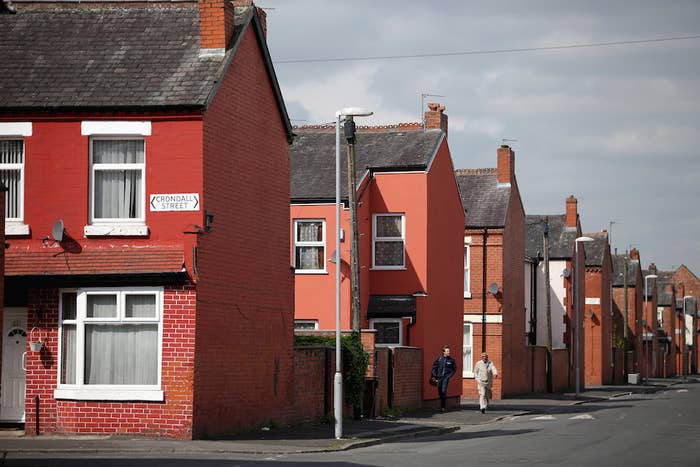 Homeownership in England has fallen to levels last seen in 1986, with the North and the West Midlands among the worst-affected areas.

Analysis from the Resolution Foundation think tank released on Tuesday showed that national homeownership peaked at 70.8% in 2003 and by February this year had fallen to 63.8%.
While much media coverage and public debate surrounding the housing crisis has focused on London and the southeast of England, the biggest fall in homeownership in the last two decades is in Greater Manchester, where just 58% of households are owner-occupiers compared with 72% in 2003.
The Resolution Foundation's data shows:

– People in Greater Manchester are no more likely to own property than those living in outer London. The number of households renting in Manchester has trebled to 20% in the last decade.
– There have also been big falls in ownership in South and West Yorkshire, outer London, and the West Midlands.

– These falls correspond with a near doubling of the proportion of private renters in England, from 11% of total households in 2003 to 19% in 2015.
– The Resolution Foundation cites the difficulty of finding a deposit to pay towards a house purchase as a key barrier.
Stephen Clarke, policy analyst at the Resolution Foundation, said: "London has a well-known and fully blown housing crisis, but the struggle to buy a home is just as big a problem in cities across the north of England.
"The chances of owning a home have fallen fastest in Greater Manchester over the last decade, though the Leeds and Sheffield city areas have also experienced sharp drops.

"These drops are more than a simple source of frustration for the millions of people who aspire to own their home. The shift to renting privately can reduce current living standards and future wealth, with implications for individuals and the state.
"We cannot allow other cities to edge towards the kind of housing crisis that London has been saddled with. It's encouraging that the new prime minister has talked about tackling the housing deficit. She may find that making good on this promise could secure as important a legacy as negotiating a successful exit from the European Union."
Theresa May, in a speech made the week she became prime minister, spoke of the need to address the "housing deficit" and to bridge the divide that stops young people buying homes.
This has been interpreted as signalling a clear break with the David Cameron-led government, which introduced limited but subsidised starter homes that were criticised by councils and campaigners for being out of reach for most buyers.
Figures from the English Housing Survey last week showed that two-thirds of renters said affordability was barring them from ownership. Just 1% of that survey's respondents said they preferred renting.