Starter homes, designed to be bought by first-time buyers as part of a government scheme, are unaffordable and won't solve the chronic lack of affordable housing, according to four out of five senior local government leaders.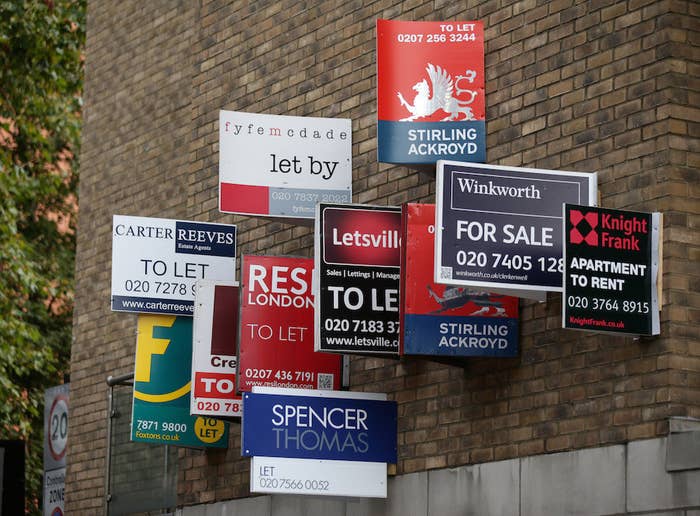 In a survey conducted by the Town and Country Planning Association (TCPA) and released on Tuesday, nearly 80% of the authorities that responded said that starter homes should not be classed as "affordable" housing and only 7% thought the scheme would address the local need for affordable homes.
At the same time, 96% of councils described their current need for affordable housing as "moderate" or "severe".
The Conservative party promised to build 200,000 starter homes by 2020 in its manifesto for the 2015 general election, to be discounted by at least 20% for first-time buyers. The homes will be capped at a price of £450,000 inside London and £250,000 outside.
The move was controversial, however, as it means that homes worth nearly half a million pounds can officially be counted as part of government "affordable" housing targets.
The policy scrapped the rule that forced developers to offer affordable housing for rent and instead allowed them to offer "affordable" new-build properties to buy.
The TCPA survey also found that:
* More than two-thirds of councils expect to build less social and affordable housing as a result of the government's plans to reduce social rents by 1% a year for the next four years.
* Nine out of 10 councils said they were concerned that new rules allowing social housing tenants to buy their own homes – echoing Margaret Thatcher's right-to-buy council house policy of the 1980s – would result in a reduction of social housing.
The TCPA said that council leaders, heads of planning, heads of housing, and heads of finance at 105 out of a possible 353 local authorities responded. Half the respondents were from Conservative-controlled councils.
Kate Henderson, chief executive of the TCPA, said: "Low-cost home ownership, such as starter homes, may help some people get a first step on the housing ladder, but as the survey of councils highlights, this will not address the need for genuinely affordable homes.
"We need a housing strategy for the nation that provides decent homes for everyone in society, including those most in need in the current housing crisis."
Starter homes also came under fire this week from pressure group Generation Rent, who said that the 4.5 million people renting in the UK wouldn't benefit from the scheme because eventually the new homes will "disappear into the open market".
The group called for the 20% discount to stay in place when the properties are re-sold and for them to be built in addition to affordable rented accommodation, not as a substitute.
Housing charity Shelter has argued that the starter home scheme would be unaffordable for the vast majority of Britons, including even the top 10% of earners in certain areas.
In a report in February 2015 the Local Government Association said that the starter home scheme would be "out of reach for the majority of people who are in need of an affordable home".
The House of Lords is debating key elements of the government's housing bill this week.
A spokesperson for the Department for Communities and Local Government said: "These assumptions are misleading as starter homes will be lower than the average new build house price for an area – and will be offered to help first-time buyers at a minimum 20% discount.

"On top of this we've doubled the housing budget to help build 400,000 affordable homes and the number of new homes is as its highest level since 2008."