Cardi B Had A Better Night Than Basically Everyone Else At The Grammys
"Butterflies in my stomach and my vagina."
If you watched the Grammys last night, you definitely saw my girl Cardi B lookin' like a damn royal.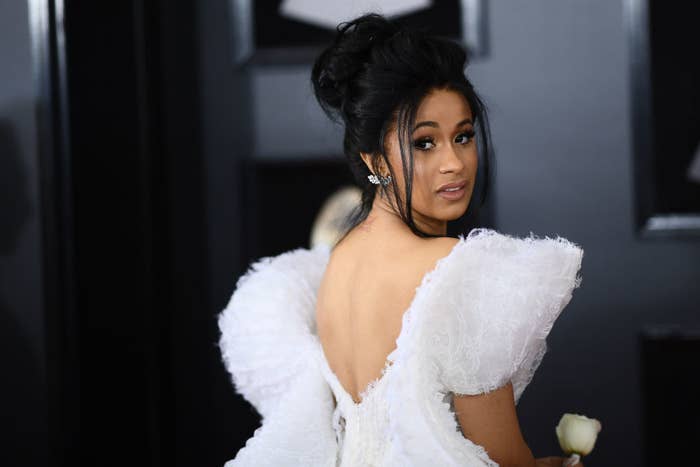 Despite not taking any awards home last night, she did what most of us would do at the Grammy's...had a good-ass time!
The double nominee started the night by giving the world an inspirational quote.
And gave E!'s Giuliana Rancic a look that I honestly can't. stop. watching.
But despite her nerves, she and little sister Hennessy made the red carpet their own.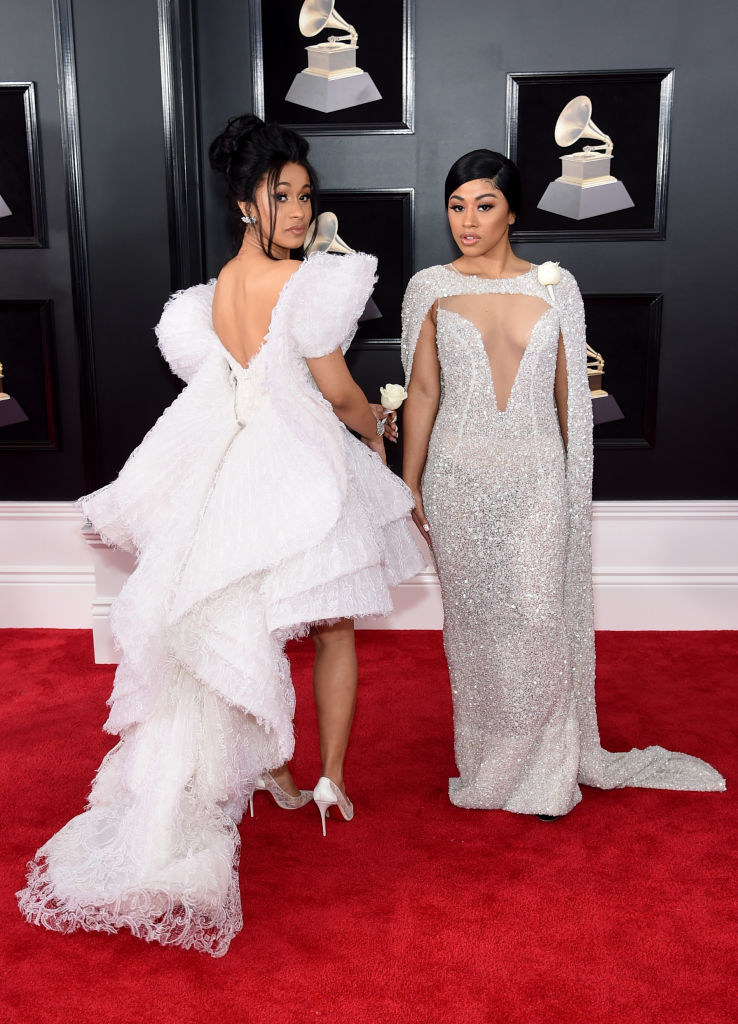 GLAMOUR!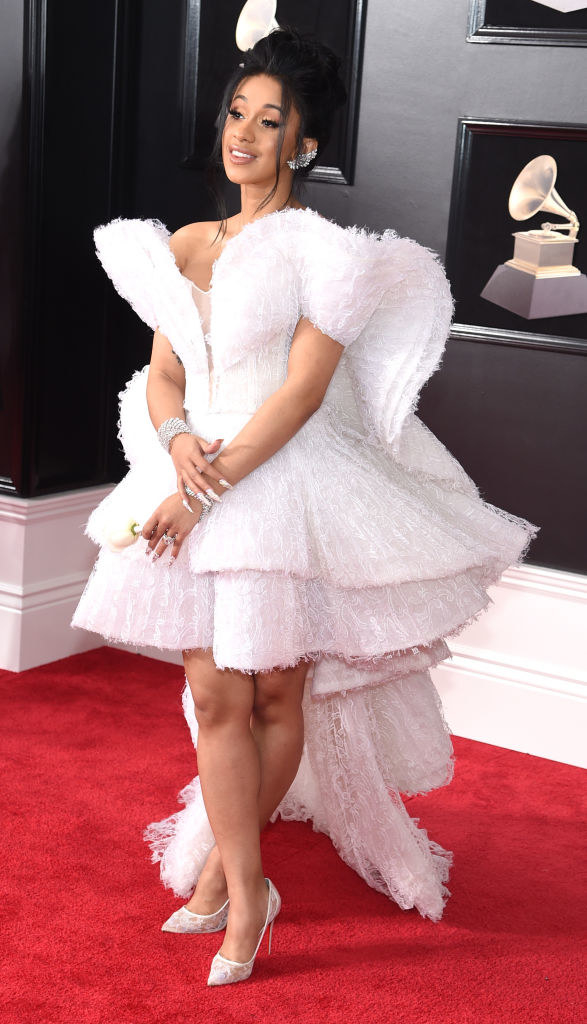 FASHION!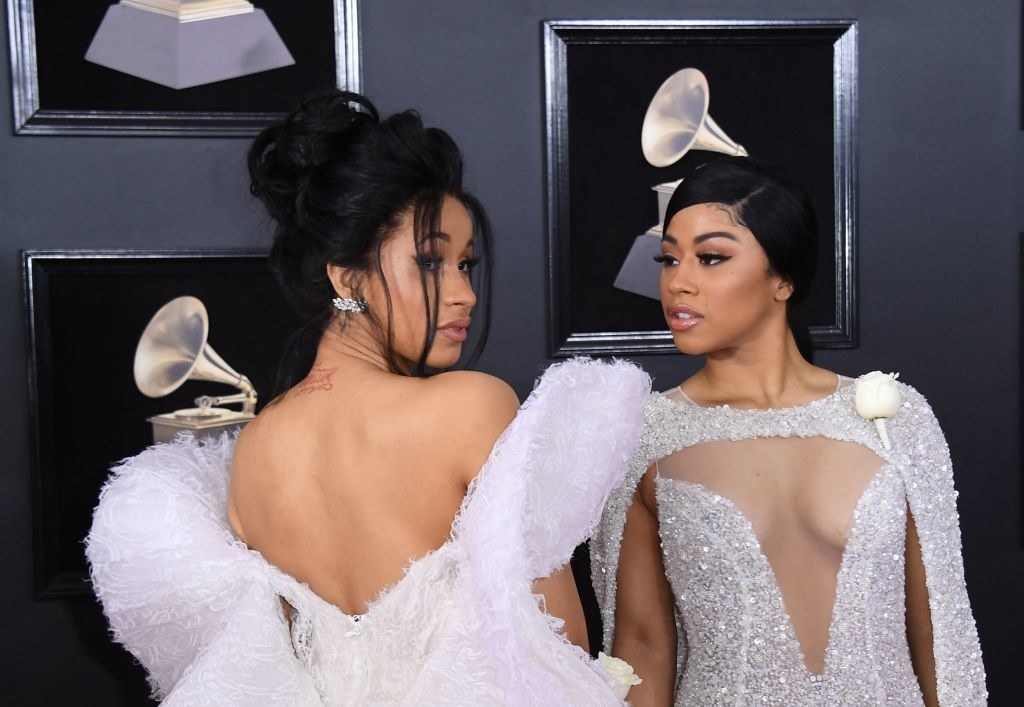 NAILS!
JOY!
Later, backstage, she got what appears to be an illegible note from U2's Bono and was clearly veryyyy excited about it:
And then gave her hilarious take on Fire and Fury alongside John Legend, Cher, Hillary Clinton, Snoop Dogg, and DJ Khaled.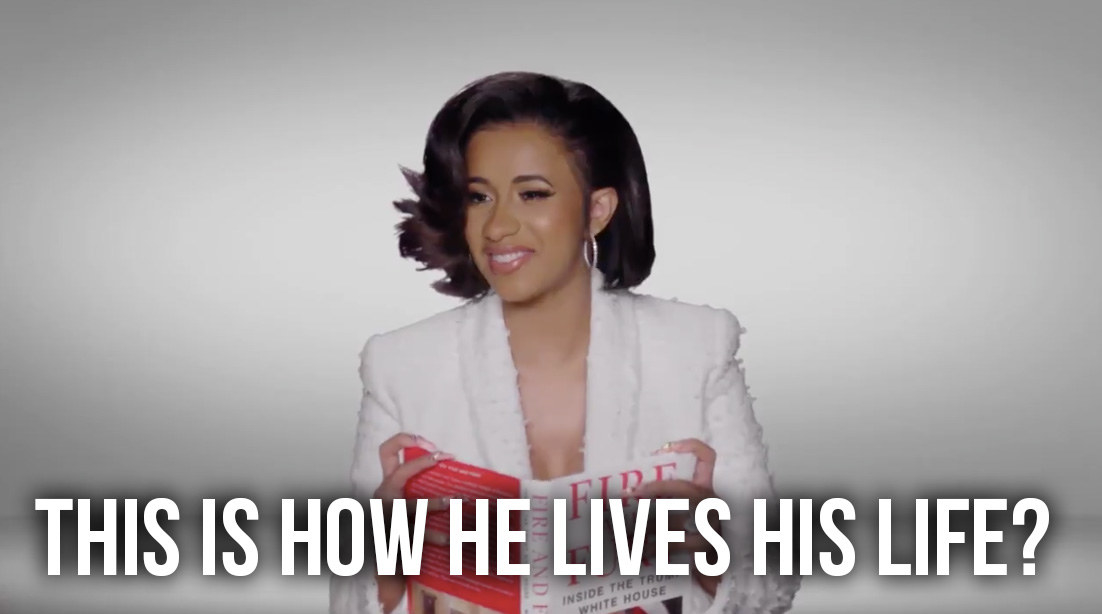 When it FINALLY came time for her to perform "Finesse" with Bruno Mars, she brought that Bronx boogie to a nationwide stage.
And even managed to get Beyoncé on her feet and bopping to the beat. Your fave could never.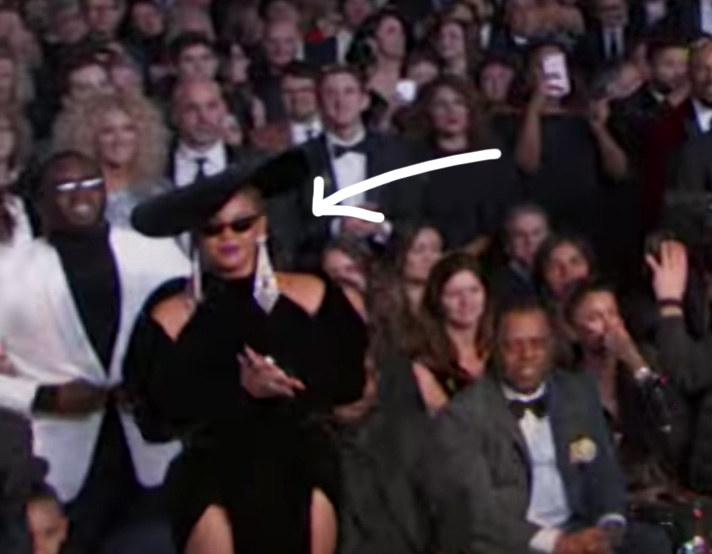 Basically, Cardi just seemed grateful to be there and even more grateful to Bruno for having her back (and her future kidney).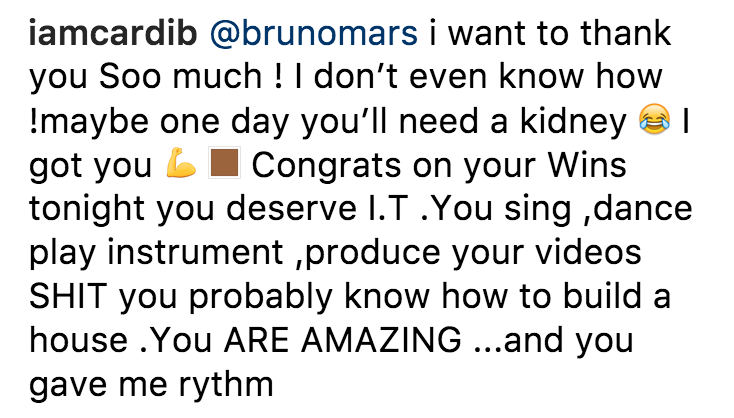 Now excuse me while I take a cue from Cardi's book and live my best life too.