With WrestleMania happening this Sunday, it's time for us — Norberto Briceño, Austin Hunt, and Nick Wray, three BuzzFeed writers — to round-up our match predictions for the Super Bowl of professional wrestling.
This year will feature a total of nine matches on the card, with the Fatal 4-way Tag Team Championship match being given away for free on the pre-show.
Without further ado, HERE ARE OUR PREDICTIONS:
Cesaro and Tyson Kidd (C) vs. New Day vs. Los Matadores vs. The Usos for the WWE Tag Team Championship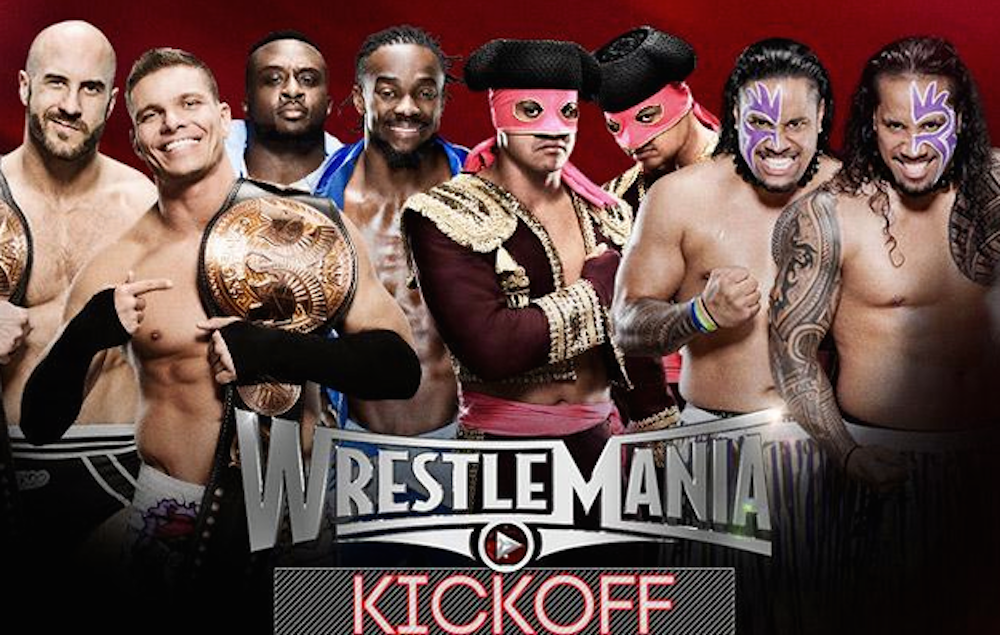 Winners: Cesaro and Tyson Kidd
Norberto Briceño: These guys are awesome together. They make such a great tag team, and the inclusion of Nattie has only added to their greatness. Sure, there's been a little friction between Nattie and Kidd, but it's nothing they can't overcome. I want to see these guys spearheading the Tag Team division in 2015, because they're that damn good. And yeah, they're better than The Usos. FACT.
Winners: Cesaro and Tyson Kidd
Austin Hunt: Straight and to the point here, with a few high spots from the Usos and some wild athletic showing from Kofi Kingston. This Fatal 4-way isn't quite as appealing as it should be, but it'll be a solid 15-minute match to open up the show and warm up the crowd.
Winners: Cesaro and Tyson Kidd
Nick Wray: Everyone in this match is crazy talented. But they've been given nothing to work with in the last year. Cesaro and Kidd have the most to prove in this match, because both are the most underrated and underutilized guys on the entire roster. Add three more teams who have proven that they can put on amazing matches and we're going to have one hell of a kickoff show.
Oops. Something went wrong. Please try again later
Looks like we are having a problem on the server.
Who do you think will win?
Cesaro and Tyson Kidd w/Natalya

Los Matadores w/ El Torito
The Andre the Giant Memorial Battle Royal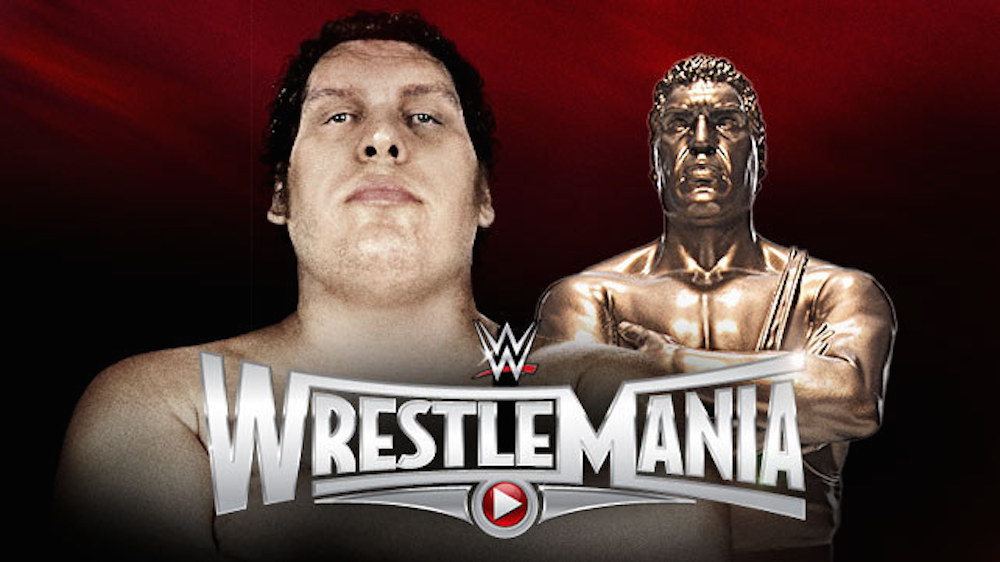 Winner: The Miz
NB: This match feels so lackluster. It doesn't help that Cesaro's push got derailed after winning the trophy last year. TBH, the prestige of the trophy is nonexistent going into WrestleMania. Having said that, I'm rooting for Mizdow. But I believe the Miz, in true heel fashion, will screw him out of the glory by tossing him over the top rope and winning the whole thing.
Winner: TBD NXT Entrant
AH: NXT is outrageously hot right now. The once development "territory" is now full-on its own brand — show, merchandise, tour schedule — and ready to be taken to the next level. And what better way to do that than have the NXT entrant win the 2nd annual Andre The Giant Battle Royal and make his main roster debut in front of a hardcore fan base the night after WrestleMania on Monday Night Raw?
Winner: The Miz
NW: If the WWE followed through with Cesaro's push after winning this match at last year's Mania, I would be more excited. When he won it, the WWE treated it like he won the Royal Rumble, and in the fans' eyes, they saw winning the battle royal as a ticket to the main event from the mid-card. But within two months of winning he fell back to the mid-card, to jobber status, and that was the last we heard of the memorial trophy until a month ago. The match just feels like a filler now. The Miz and Mizdow have the only real program out of the entrants heading into this match, so if The Miz wins, we have something added to the most entertaining storyline on WWE television at the moment.
Rusev (C) vs. John Cena for the United States Championship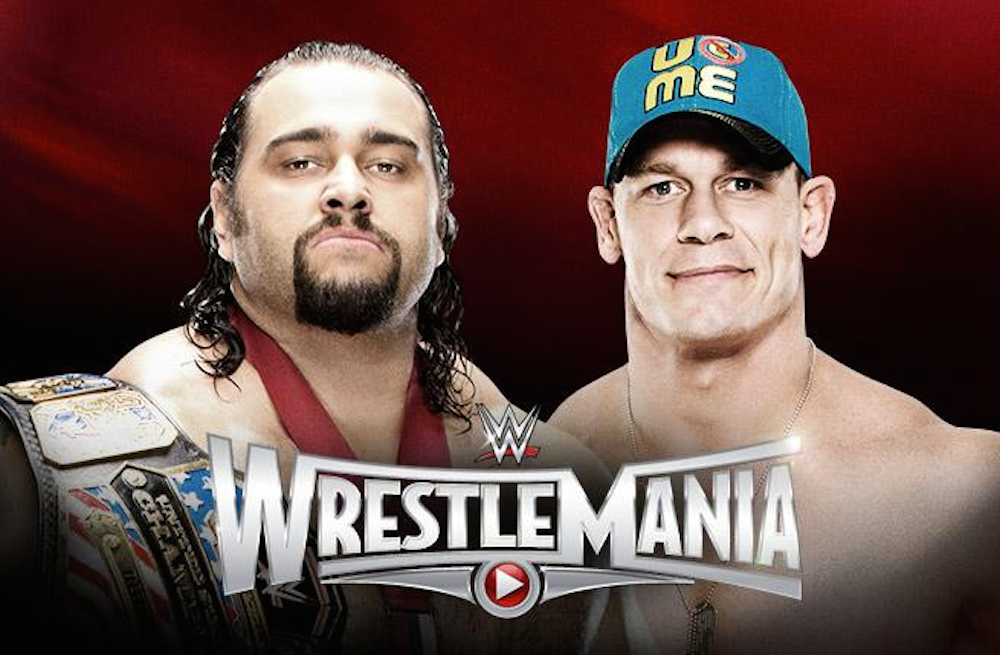 Winner: John Cena
NB: I want Rusev to annihilate WWE's golden boy. I want Rusev to dismantle the hopes and dreams of Americans all over. I want to see Rusev wave the Russian flag over the unconscious body of John Cena in a beautiful sea of boos and "USA!" chants. But deep down inside, I know it's not going to happen. Rocky overcame the odds and beat Drago in Rocky IV. John Cena will do the same at WrestleMania.
Winner: John Cena
AH: The buildup to this match has been quite entertaining, especially with Lana involved along the way, and it doesn't get much better than a red hot USA vs. Russia storyline in 2015. And as much as I'd love to see the Russian flag drop in the middle of Levi's Stadium, I just can't imagine WWE's poster boy not winning on the company's biggest night of the year. Cena gets the three-count and gives Rusev his first clean loss.
Winner: John Cena
NW: In the past 12 months, Rusev has been one of the only characters who hasn't taken a step back. WWE has built him up superbly to the inevitable match with Cena at Mania. It's also very refreshing to see Cena work the mid-card. As much as I love the Rusev character and want to see him win on Sunday, I know Super Cena will come out on top.
P.S. I am not a Cena hater, I am a huge fan of him, but if Rusev loses, I see him jobbing to El Torito on Superstars within two months.
Oops. Something went wrong. Please try again later
Looks like we are having a problem on the server.
AJ Lee and Paige vs. The Bella Twins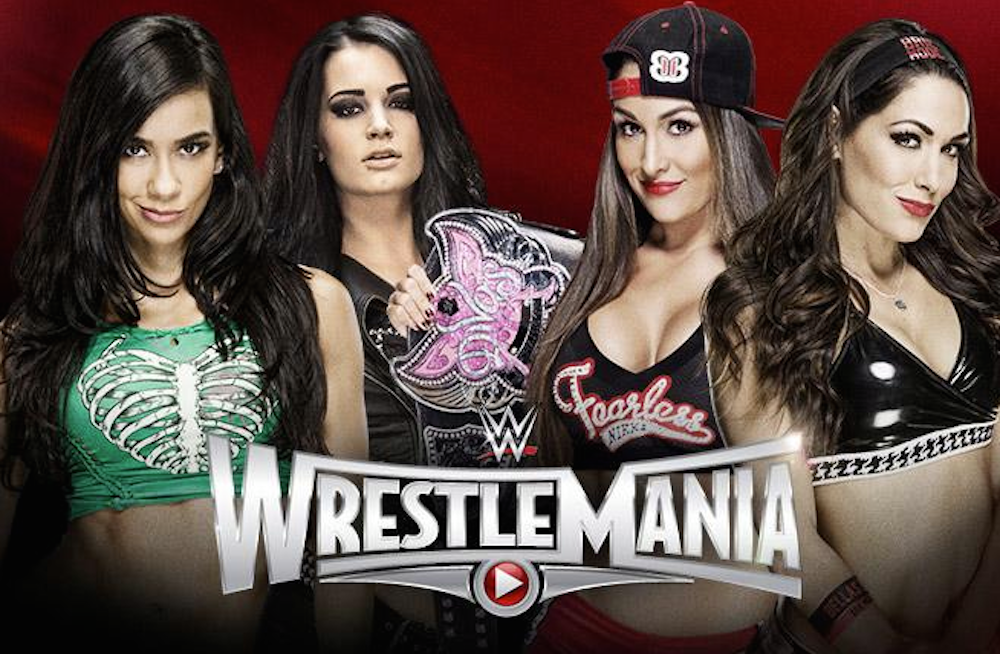 Winners: AJ Lee and Paige
NB: After their promo on SmackDown, I'm hyped for this match. It's "The Plastics" vs "The Freak and the Geek" and it's an angle that EVERYBODY can relate to. Since Nikki's title is not on the line, I see AJ and Paige taking them out at Levi's Stadium. (TBH, it doesn't matter to me who wins. I just want to see all four put on a great match and give people a reason to care about the Divas division.)
Winners: The Bella Twins
AH: The recent #GiveDivasAChance movement has definitely shined some light and put a little more attention on the Divas division...and at the right time too. AJ Lee is back, the Bella Twins are working better than ever, and Paige is still one of the most entertaining women on the roster. That being said, I don't see the face of Total Divas dropping a match at WrestleMania. BUT, I do see Nikki Bella losing her Diva's Championship the next night on Raw.
Winners: The Bellas
NW: I see the Bellas winning this match to give them their big send-off because I'm pretty certain they're not re-signing with WWE once their contracts are up. AJ and Paige will then come out on top the next night, which will go down really well with the smart, Raw-after-Mania crowd.
Oops. Something went wrong. Please try again later
Looks like we are having a problem on the server.
Bad News Barrett (C) vs. R-Truth vs. Dean Ambrose vs. Luke Harper vs. Dolph Ziggler vs. Stardust vs. Daniel Bryan in a ladder match for the Intercontinental Championship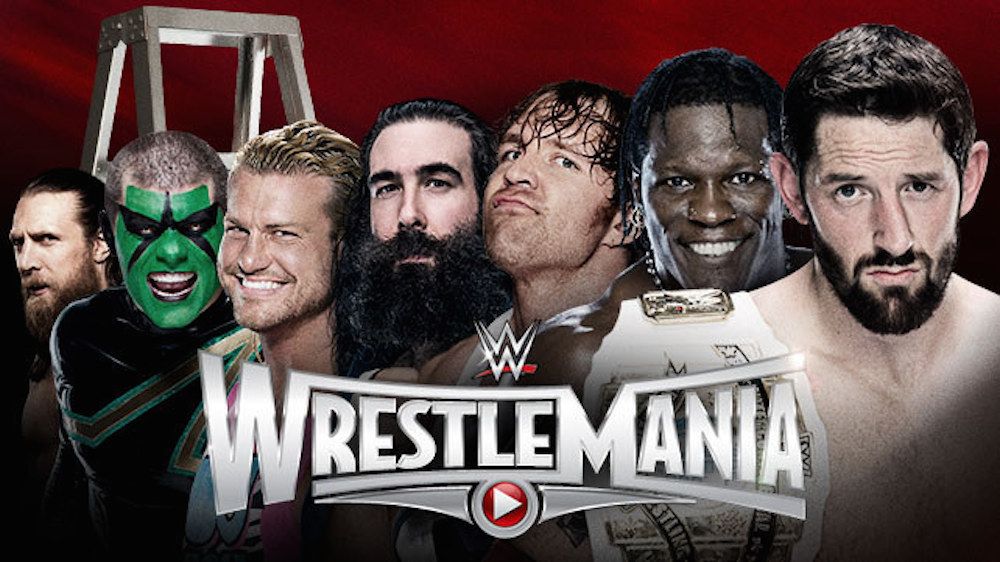 Winner: Dean Ambrose
NB: Everybody is hoping for Daniel Bryan to win. Fans can't stand the fact that he was eliminated at the Royal Rumble so early on. They can't stand the fact that after winning the WWE Championship last year, he's been relegated to a ladder match for the IC title. So he should AT LEAST be able to win this match, right? Fans will want to see Bryan chant "YES!" from the top of the ladder with the IC title over his shoulder...but it's not going to happen. Dean Ambrose will break everyone's heart, turn heel, and leave the new IC Champion.
Winner: Daniel Bryan
AH: Two months ago, people would've called you insane to say Daniel Bryan would be fighting for the Intercontinental Championship at WrestleMania. Well, he is...and many fans, myself included, feel a little cheated. The WWE knows that — and sort of care — so they'll end up giving us our consolation prize of Bryan climbing the ladder and winning the IC title. Who knows though? A Bryan title run could be fun and put some life and legitimacy back in the belt, especially if we see a few more Bryan/Ziggler matches on Raw.
Winner: Bad News Barrett
NW: I am actually so pumped for this match, because a ladder match at Wrestlemania means it's going to be a bonified spot-fest, with seven men trying to get that WrestleMania moment. Sure, there is little to no story going into this, Barrett has been made to look very weak, and all these men deserve much better. But in my eyes this is going to be the most entertaining match of the night with Barrett pulling off the upset.
Oops. Something went wrong. Please try again later
Looks like we are having a problem on the server.
Randy Orton vs. Seth Rollins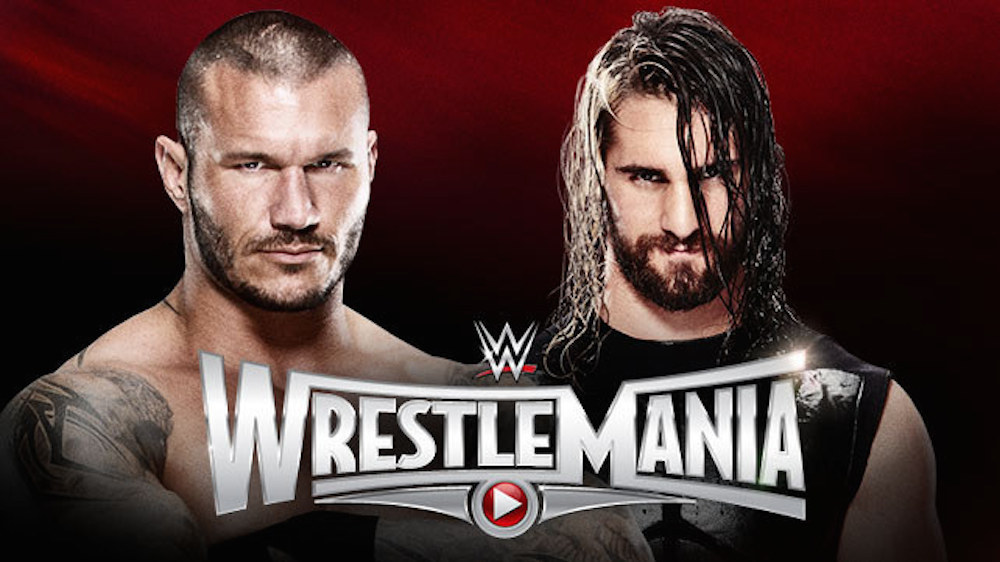 Winner: Randy Orton
NB: Let's get this out of the way: The story for this match has been horrible (thanks to not pulling Orton's face-turn sooner and the unnecessary involvement of Kane and Big Show). Nevertheless, these two have the potential to put on the match of the night. While Seth Rollins will no doubt make his mark on Sunday, I see Orton kicking his head in with the punt.
Also, it doesn't matter if Rollins loses. I'm predicting he'll cash in his Money in the Bank (MITB) briefcase at WrestleMania.
Winner: Seth Rollins
AH: This is quite possibly the most unpredictable match on the card. Neither of these guys really needs a win to stay over with the fans, but Seth Rollins is going to end up cashing his MITB briefcase in sooner, rather than later, so that might be incentive to get the win here. I've got Rollins over here...with some help from his goons at ringside.
Winner: Randy Orton
NW: I feel a big push is coming for Orton so he is taking out this match. Rollins has proven he can keep the momentum after a loss and a personal scandal, plus we know he is cashing in the MITB briefcase very soon.
Oops. Something went wrong. Please try again later
Looks like we are having a problem on the server.
Sting vs. Triple H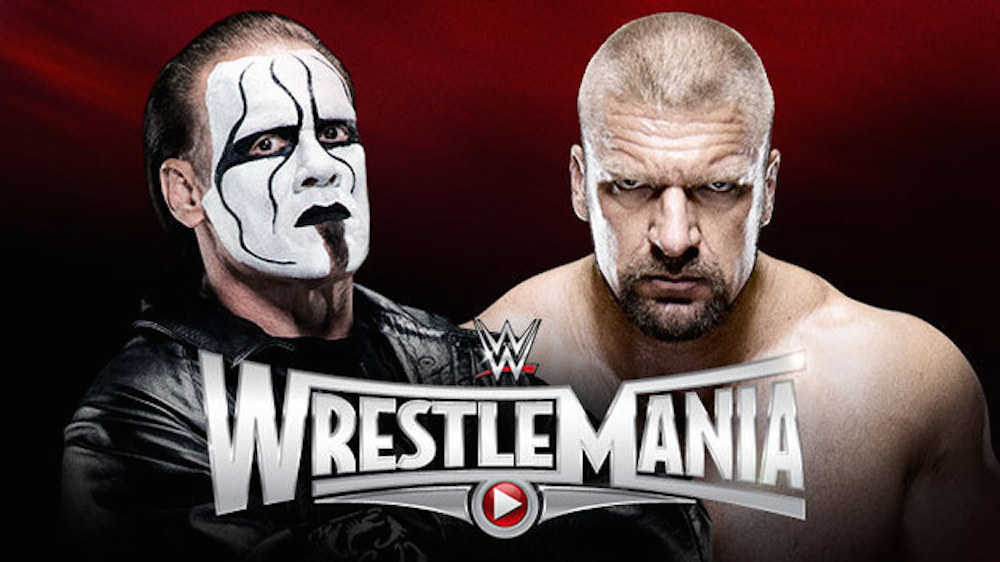 Winner: Sting
NB: Sting NEEDS to win this match to solidify his presence in WWE. Triple H winning would be the biggest slap in the face to wrestling fans, who know all too well his penchant for going over WCW guys. The baseball bat will break the sledgehammer.
I'm looking forward to the "YOU STILL GOT IT" chants aimed at the 56-year-old Sting.
Winner: Triple H
AH: What better way to solidify the "COO" as WWE's top heel than to get a clean victory over the man they call Sting? Answer: There's not, and that's why Sting is going to lose his debut match in the company he should've been wrestling for 10 years ago.
Note: The extravagant entrances are going to overshadow any actual wrestling that might be done in this match. And that's a fact.
Winner: Sting.
NW: Sting is winning this match because until now WCW never got its official send-off, it just faded away like the Bellas storyline.
Oops. Something went wrong. Please try again later
Looks like we are having a problem on the server.
The Undertaker vs. Bray Wyatt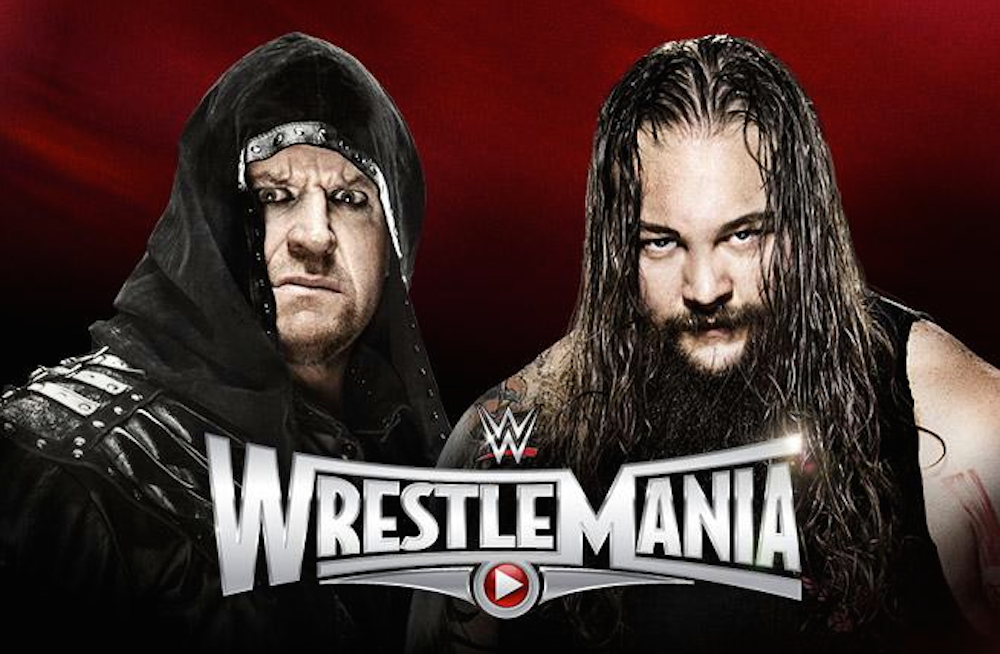 Winner: Undertaker
NB: The man with the greatest record at WrestleMania will not be losing to a nonsensical Bray Wyatt. I refuse to believe that Wyatt will go over "The Phenom." Some of us haven't recovered from seeing Brock Lesnar break the streak at last year's WrestleMania. I cannot bare another Taker loss. (My childhood...my childhood...) I want to see the Dead Man pick up the victory and make his final appearance at WrestleMania 32 against Sting.
Bray Wyatt will lose, but he's going to put on one hell of a match.
Winner: Bray Wyatt
AH: I'm a few days removed from Wyatt's promo this past Monday night on Raw, and I'm still thinking about it. It was so. damn. good. The totally captivated crowd actually stopped the "WHAT?" chants halfway through because it was so great. Hell, Wyatt even has me second-guessing my purpose as a human being on this planet going into WrestleMania. Am I lying to myself about life? I really don't know...but last year around this time I wouldn't have been caught dead talking about back-to-back losses for Taker. BUT...here I am...21-2...
Winner: The Undertaker
NW: This is a hard one for me. Without the streak, this match can really just be on any PPV. In my dream world Bray Wyatt wins, reigniting the momentum he lost in the past year, leading Taker to go to WrestleMania 32 in his home state and having a "retirement match" against a younger opponent. But let's be real here, Undertaker is walking away from this match victorious.
Oops. Something went wrong. Please try again later
Looks like we are having a problem on the server.
Brock Lesnar (C) vs. Roman Reigns for the WWE Championship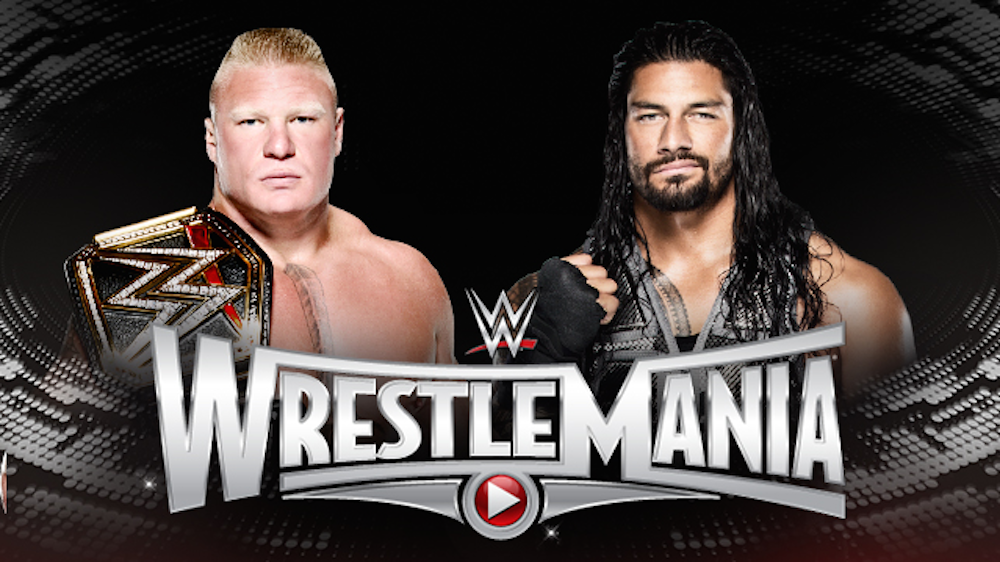 Winner: BRRRRRRRROCK LESNAR
NB: Roman Reigns is good. He's got the potential to be huge, but this is not his year. Everywhere he goes, fans are booing him. Even though he's supposed to be the hero, he simply doesn't have the support of the fans. On the contrary, with Brock Lesnar re-signing with WWE, and the WrestleMania crowd firmly behind him, I do not see the Beast dropping the title to Reigns.
Bring on all the German suplexes.
Winner: BAAAAAROCK LESNAR
AH: Vince and Co. might see the future in Roman Reigns — and yes he might be ready — but the time isn't his right now. The time is Brock Lesnar's for a badass title run that I could even see surpassing CM Punk's at 434 days. Lesnar should hold that belt until he retires. He is one man who's extremely capable of captivating an audience and "making it cool" to watch professional wrestling again. Believe that.
Winner: Roman Reigns
NW: The match no one wanted to see, but I really think both men are going to surprise us all with one hell of a match. Before this week I thought it would be pretty clear that Reigns will be winning, but now with Lesnar staying with WWE, this match can go either way. I'm still going with Reigns to win though, because WWE has invested way too much into him to just pull the plug. Because pulling the plug mid-push is something WWE never does...right?
Oops. Something went wrong. Please try again later
Looks like we are having a problem on the server.
WrestleMania 31 is taking place Sunday at 4 p.m. PST, live from Levi's Stadium in Santa Clara, California. You can watch it on PPV or on the WWE Network.