Hello, yes, hi, HELLO. If you know me, then you probably know my absolutely undying love for WandaVision, so to say I am delighted to bring you this news is an understatement.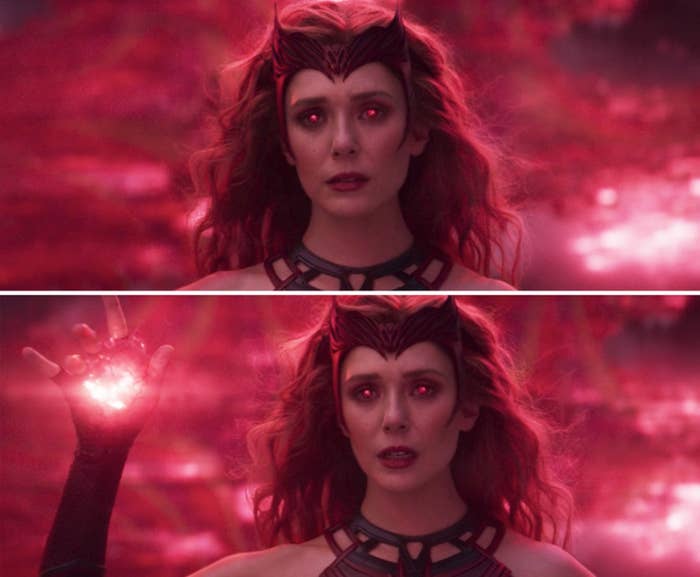 According to Variety, Kathryn Hahn will be starring in a WandaVision spinoff series that will center around Agatha Harkness.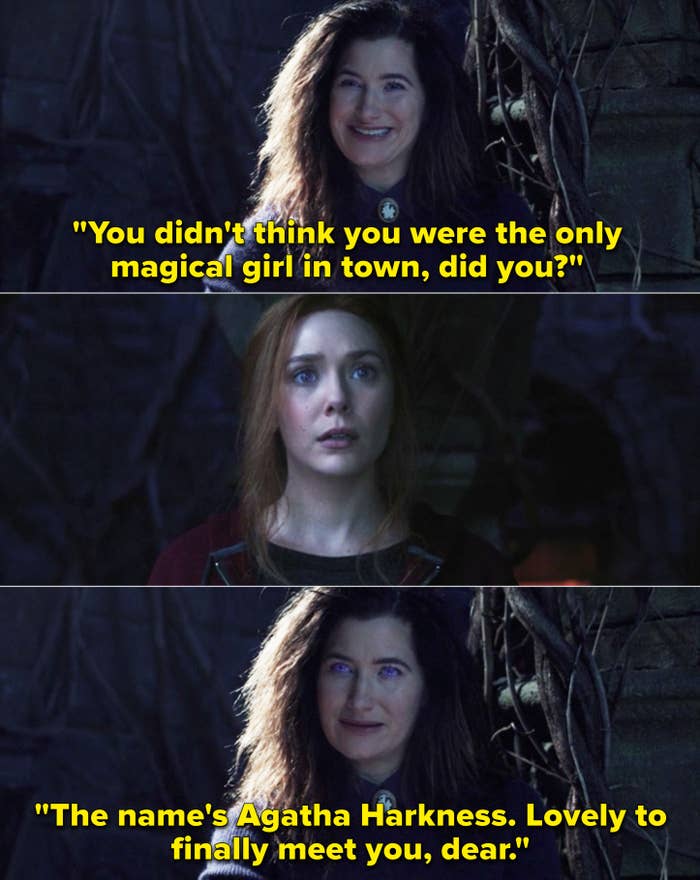 I'm going to let that info sink in for two seconds, because I truly started crying upon hearing the news.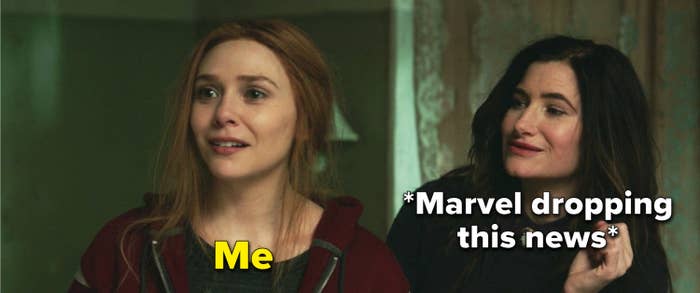 The new series is reportedly in development at Disney+ from Marvel Studios and is being described as "a dark comedy."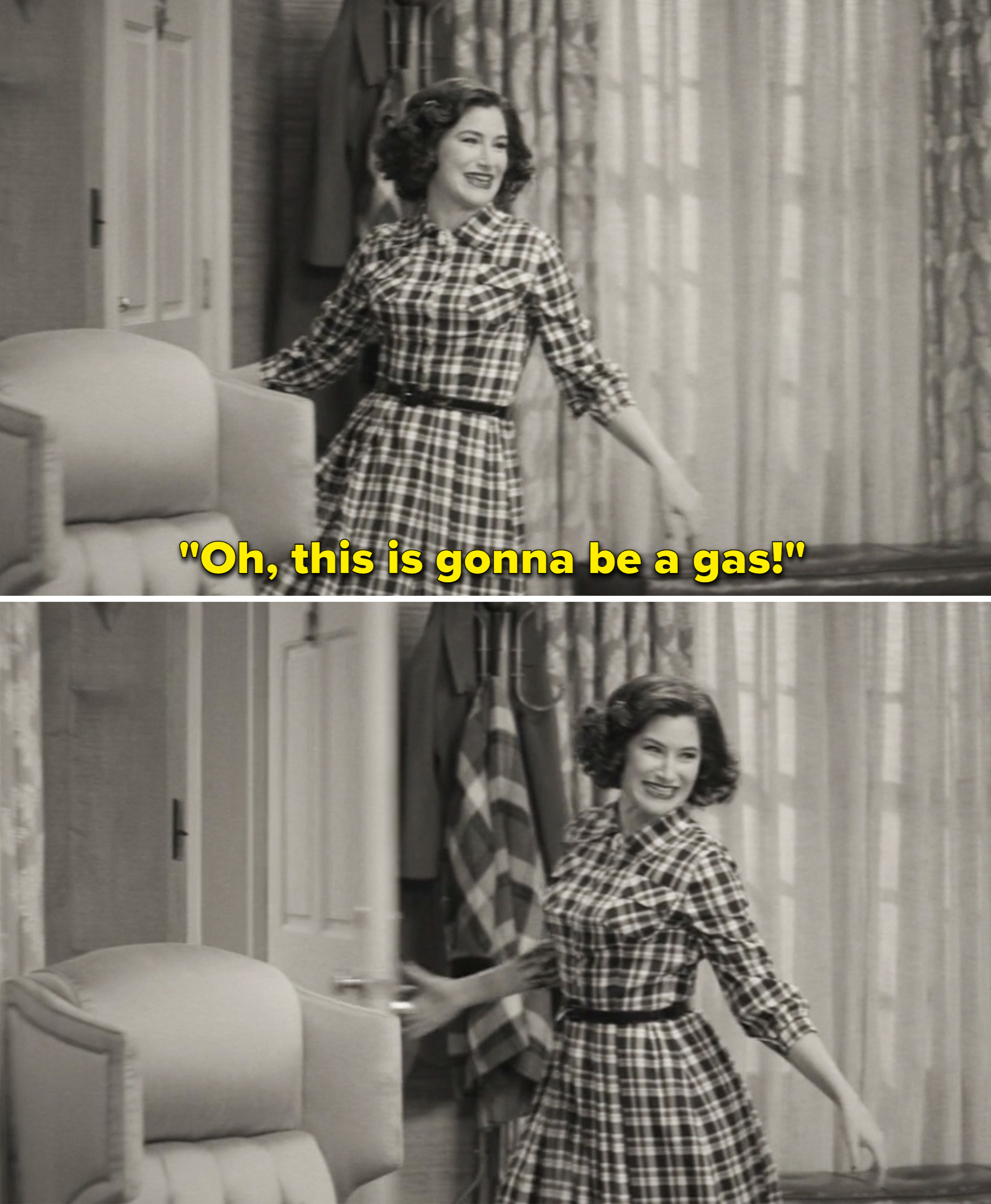 Kathryn's work on WandaVision earned her a 2021 Emmy Award nomination for Outstanding Supporting Actress in a Limited Series.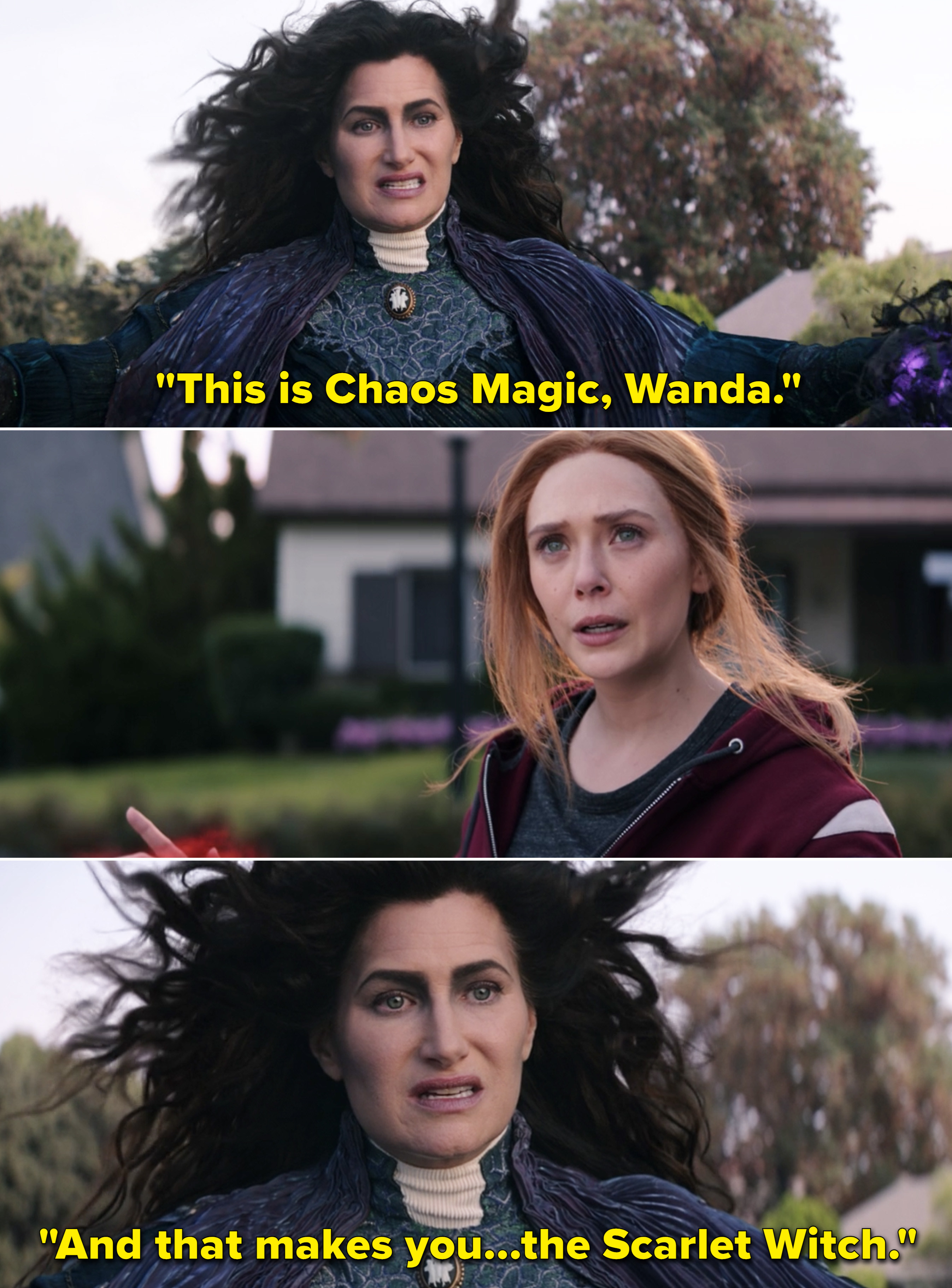 Honestly, this is already too good to be true, but it somehow gets better.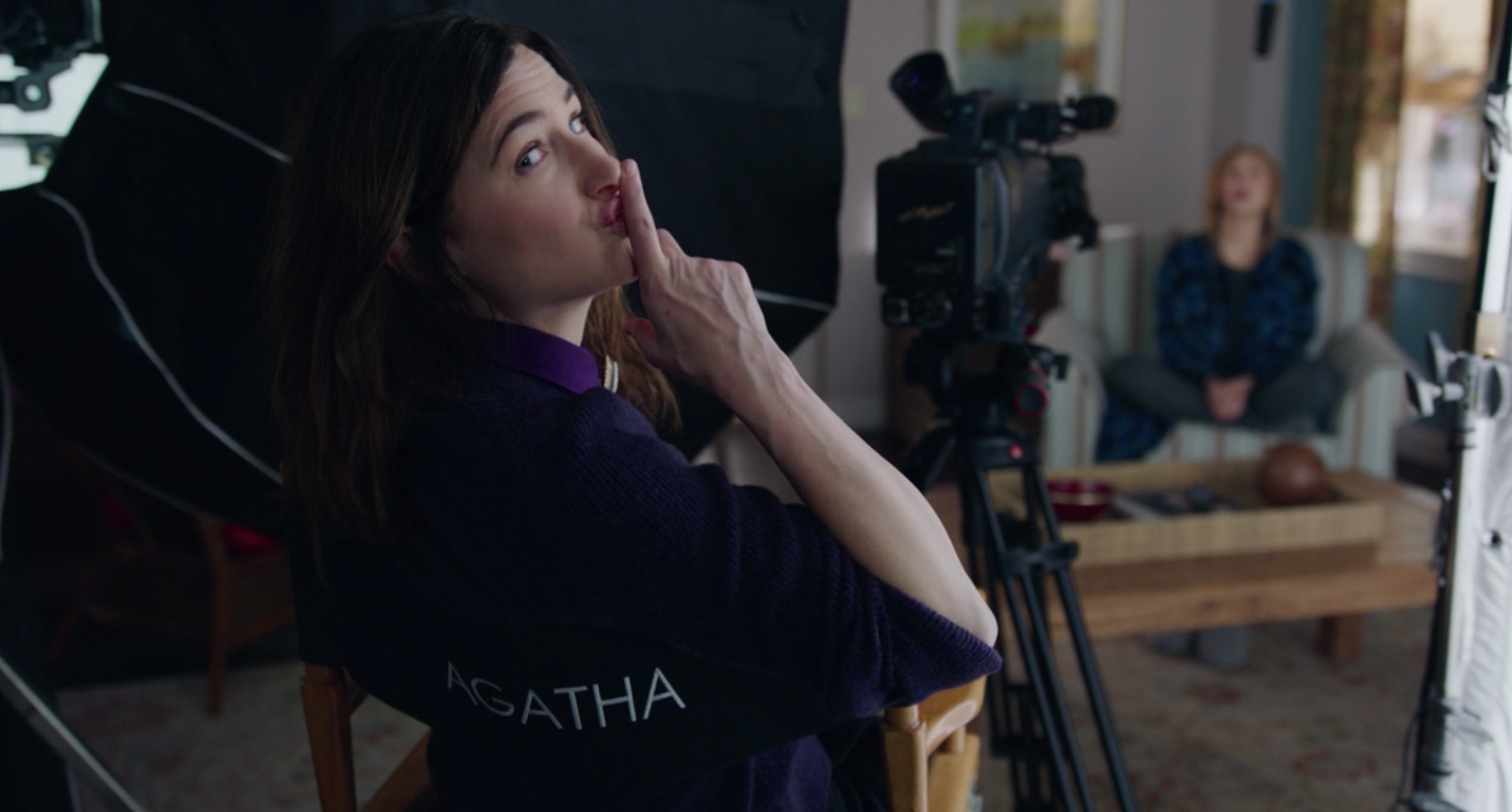 According to Variety, WandaVision head writer Jac Schaeffer would be the writer and executive producer on the series if the spinoff moves forward.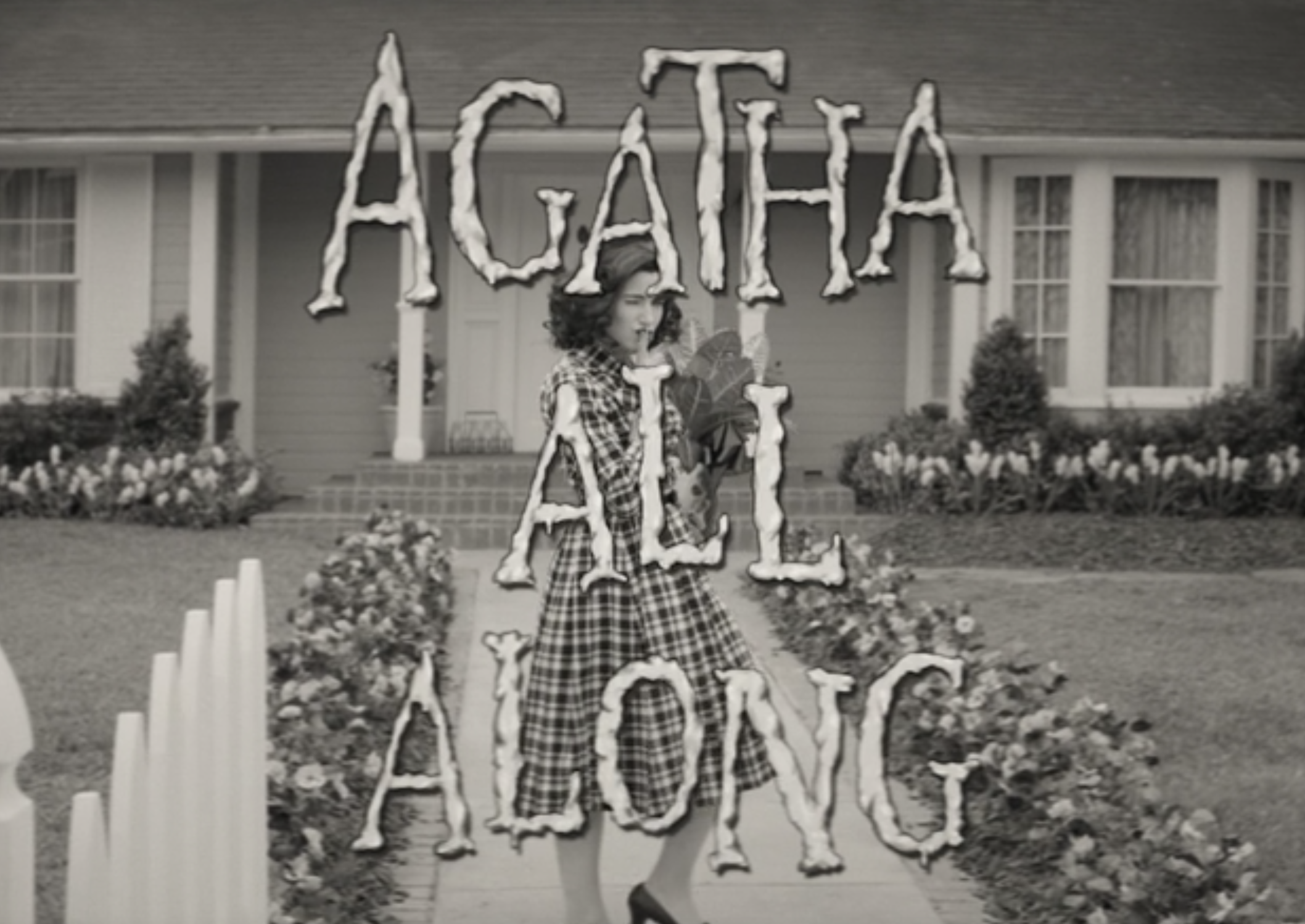 This would mark Jac Schaeffer's first Marvel project since WandaVision dropped in early 2021. She also recently signed an overall deal with Marvel and 20th Television.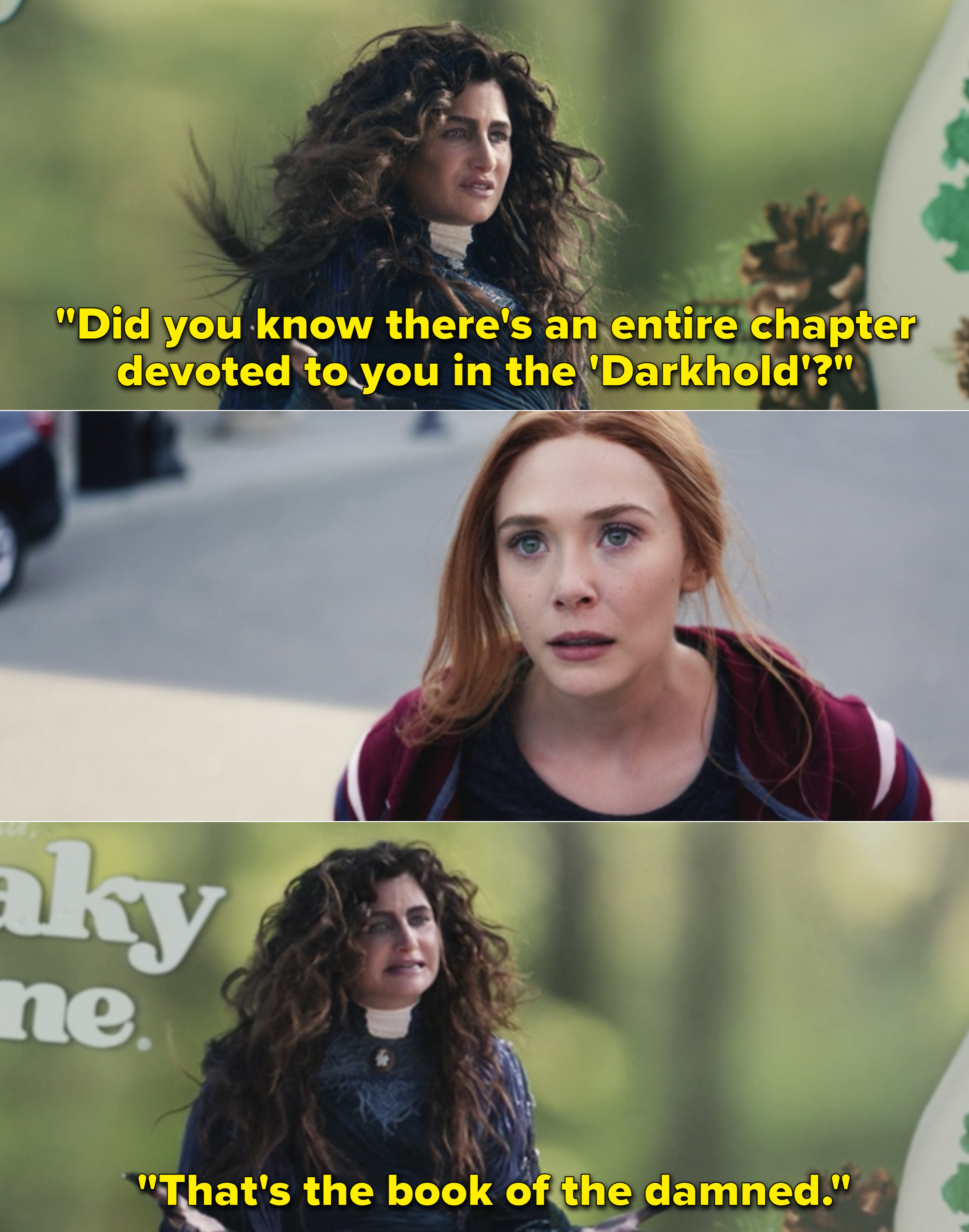 In case you need a refresher, when we last saw Agatha in WandaVision, Wanda had turned her back into Agnes and now she's stuck in Westview.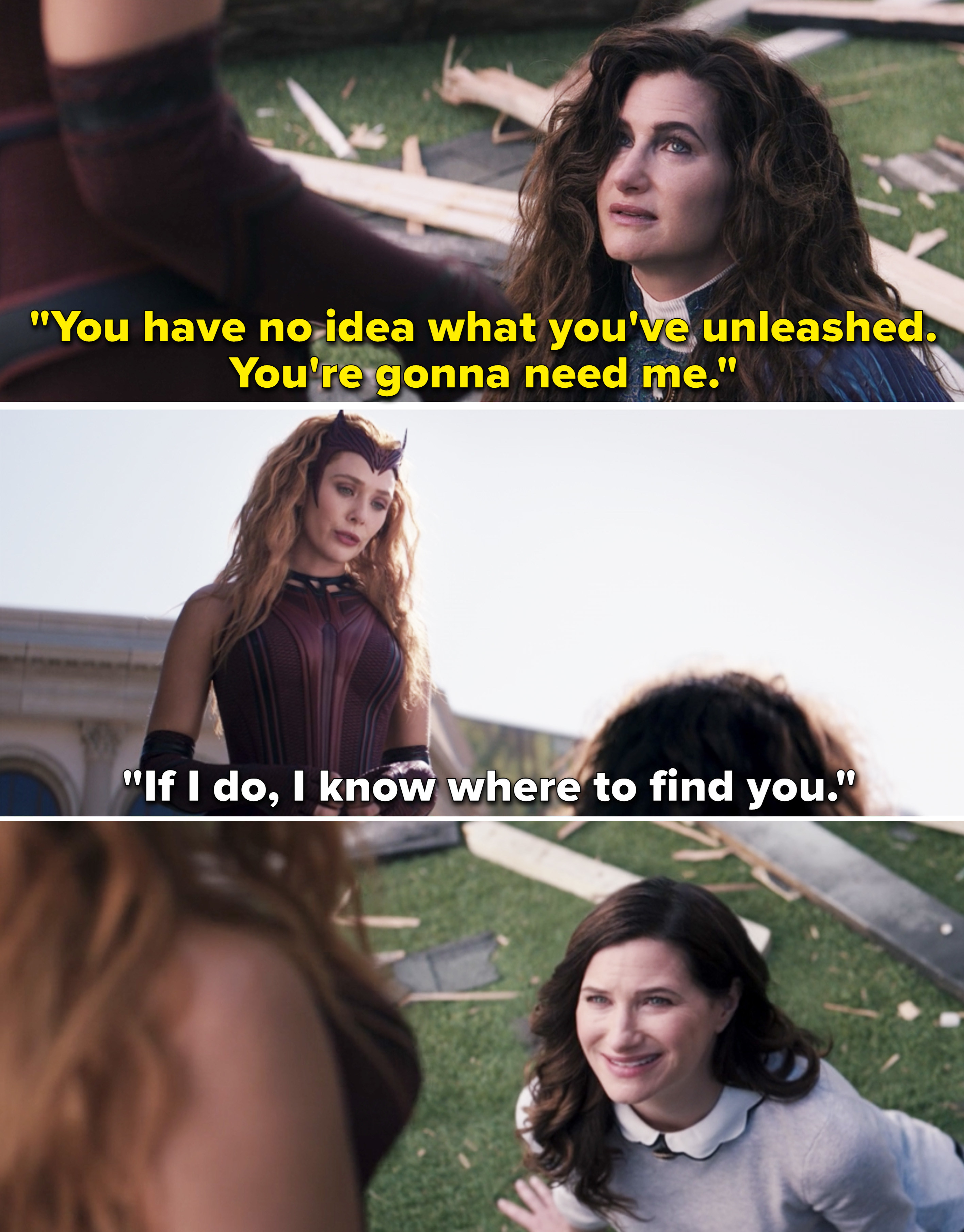 Just like everything Marvel related, plot details are not known, but let's just say I am already dreaming up scenarios for Kathryn as Agatha.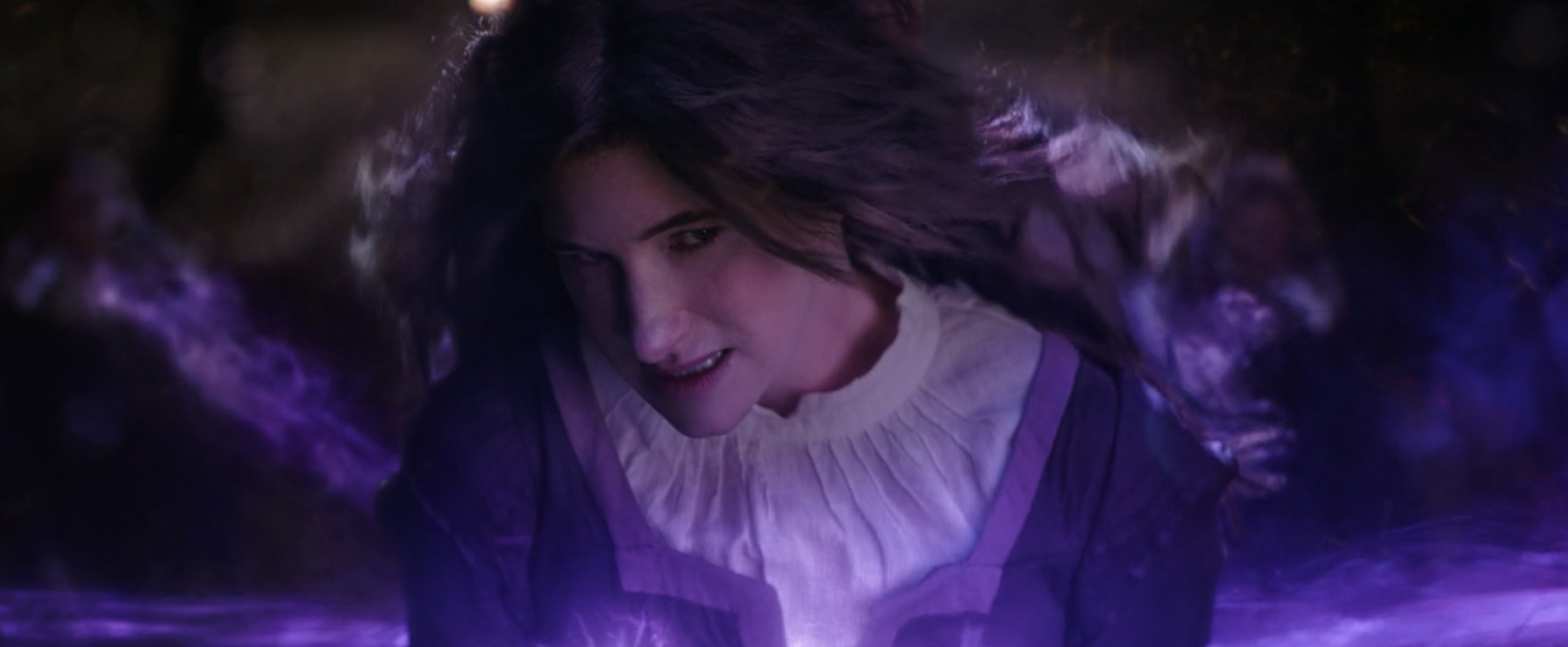 Agatha Harkness has a long and great history in the Marvel comics. Not only is she essential to Wanda Maximoff's story, but she's interacted with so many iconic characters, like the Fantastic Four.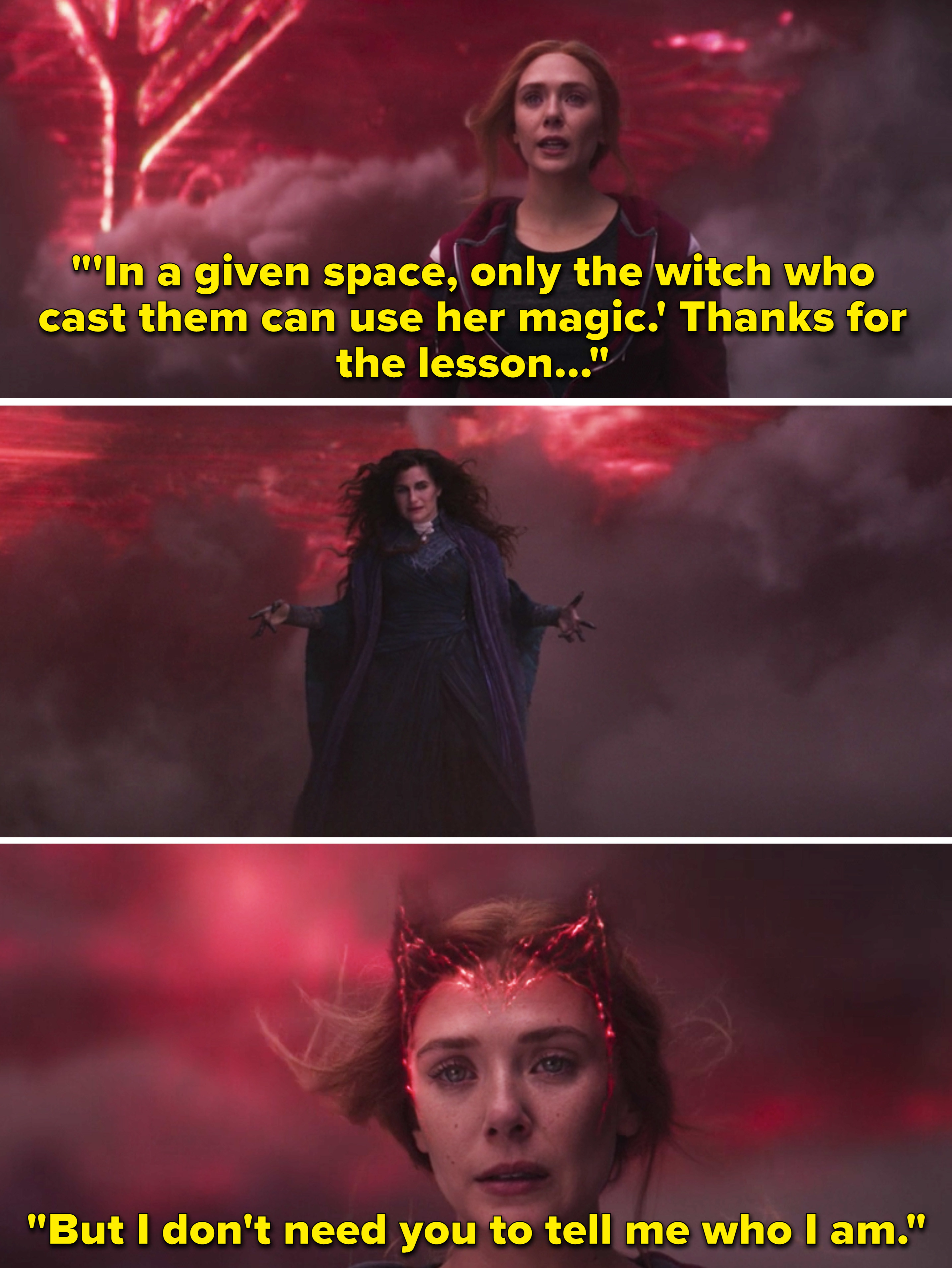 I mean, just from WandaVision alone, we've only reached the beginning of Agatha's story, and my god, I am so excited to see Kathryn reprise this character in any way.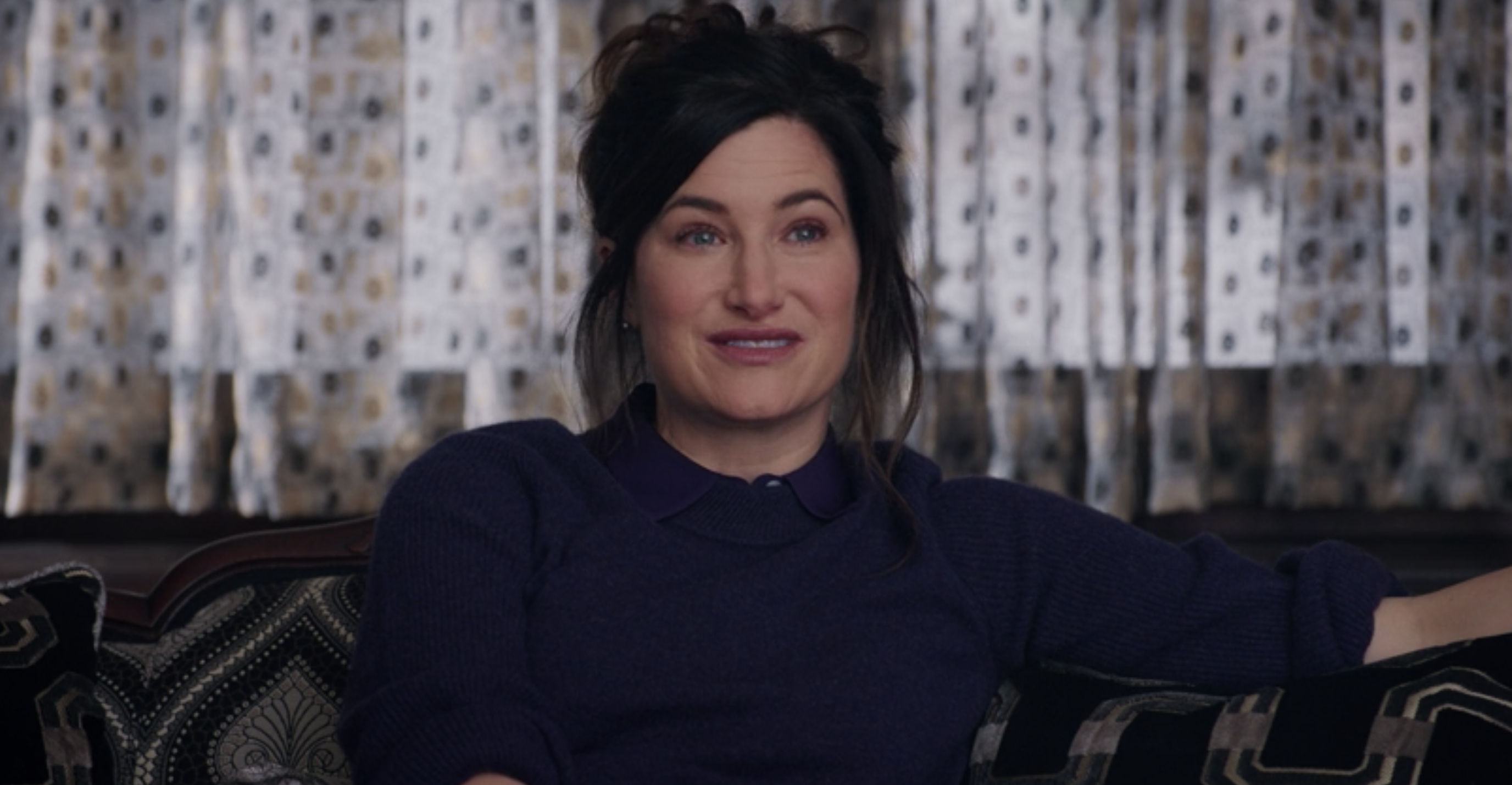 Alongside the spinoff series, Kathryn has also inked a larger deal with Marvel to reprise her role "across the MCU," according to Deadline.
Well, that's all the info we have for now, but as soon as we know more, you best believe I'll be yelling it from the rooftops.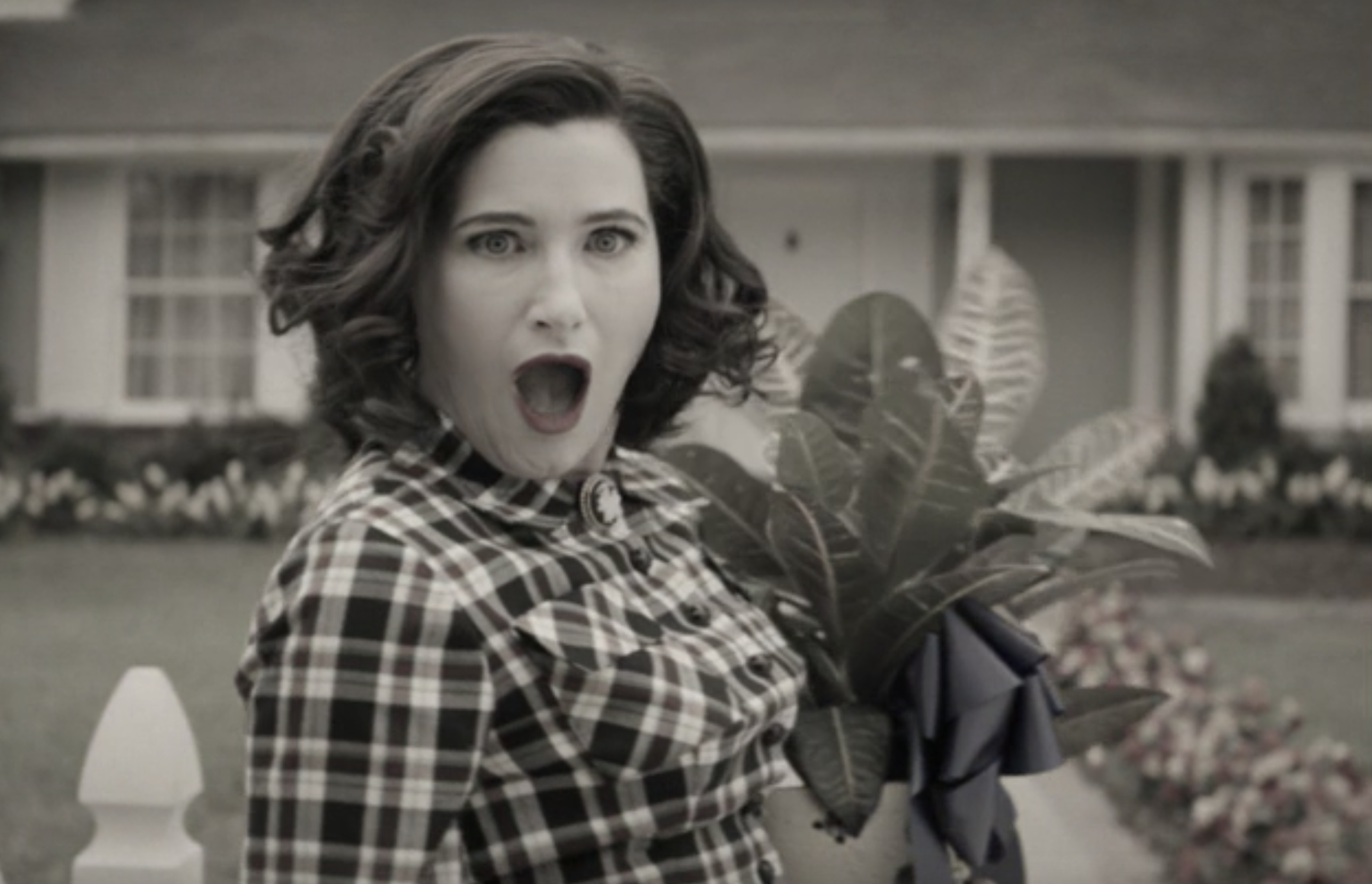 If you need me, I'll be lying face down on the floor singing "Agatha All Along" and dreaming about a Kathryn and Lizzie Olsen reunion in this series.