🚨Obviously, MASSIVE spoilers ahead!🚨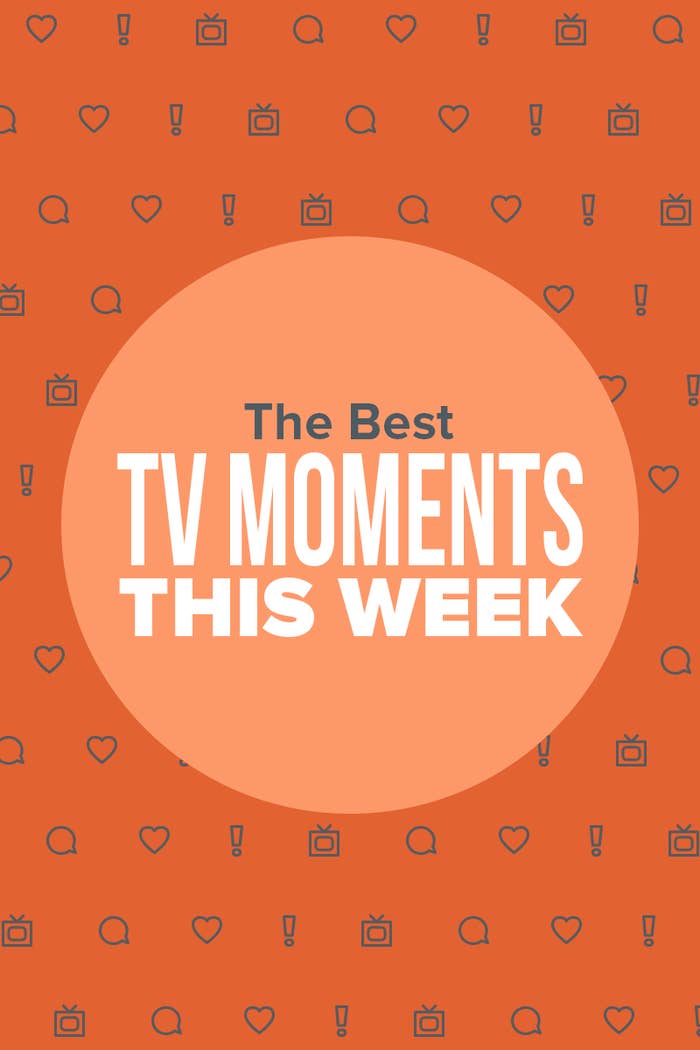 1.
First, Grey's Anatomy returned with Season 17, and we watched as the doctors at Grey Sloan dealt with the coronavirus pandemic.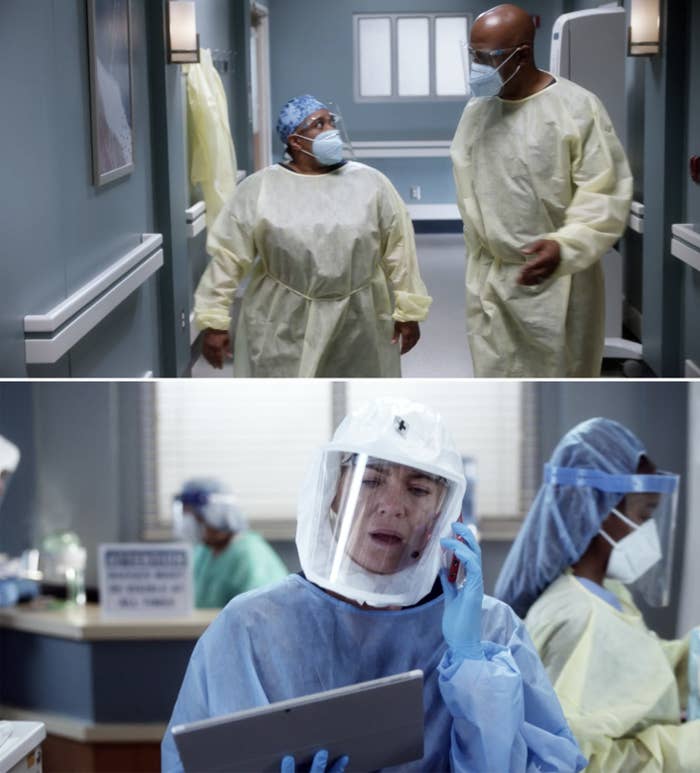 2.
Also on Grey's Anatomy, in flashbacks we learned that Meredith, Carina, Bailey, and Richard had an intervention in order to help DeLuca. Meanwhile, in the present day, Owen called it quits with Teddy.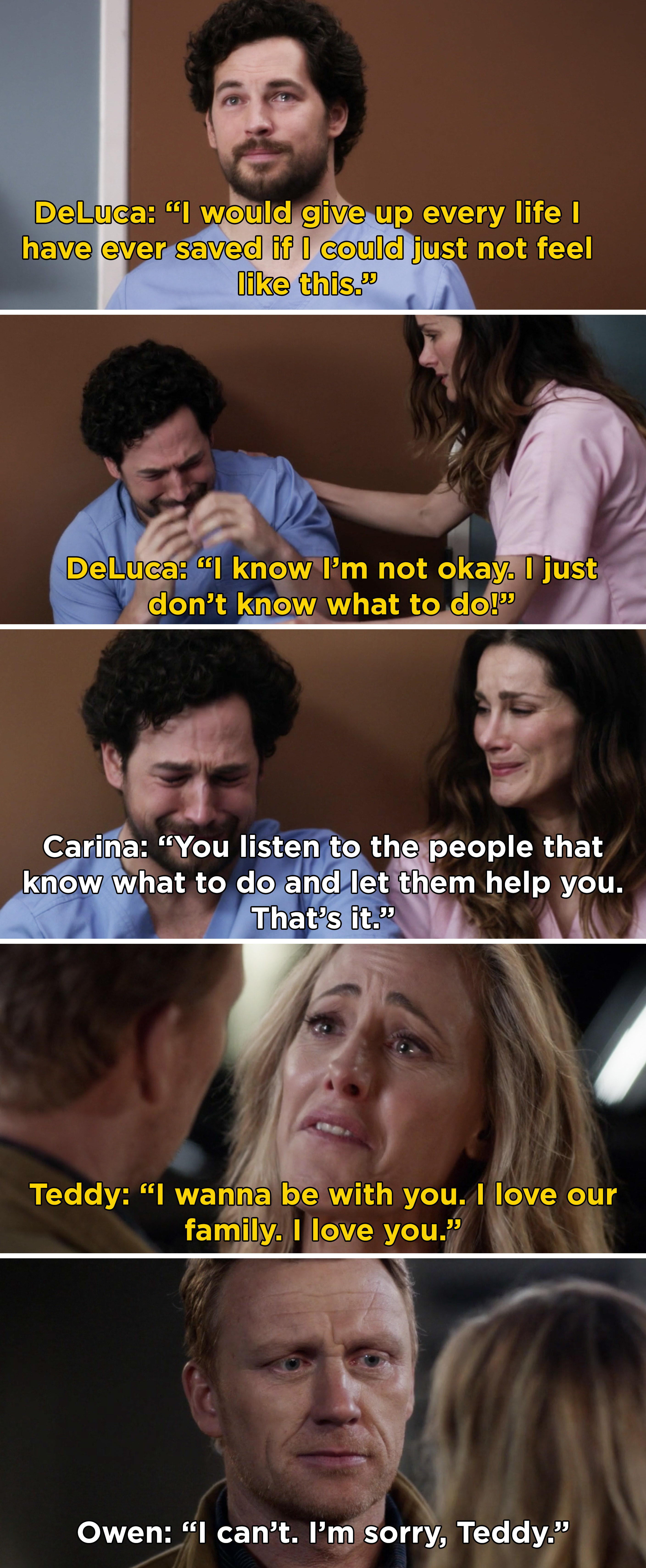 3.
And on Grey's Anatomy, the episode ended on a shocking cliffhanger: Meredith collapsed, and in a dream she saw Derek — I literally never thought I'd see Patrick Dempsey as Derek again.
4.
On The Mandalorian, Mando and Baby Yoda were tasked with helping Frog Lady reunite with her husband on another planet. What ensued was the unlikely trio fighting off spiderlike creatures on a frozen planet.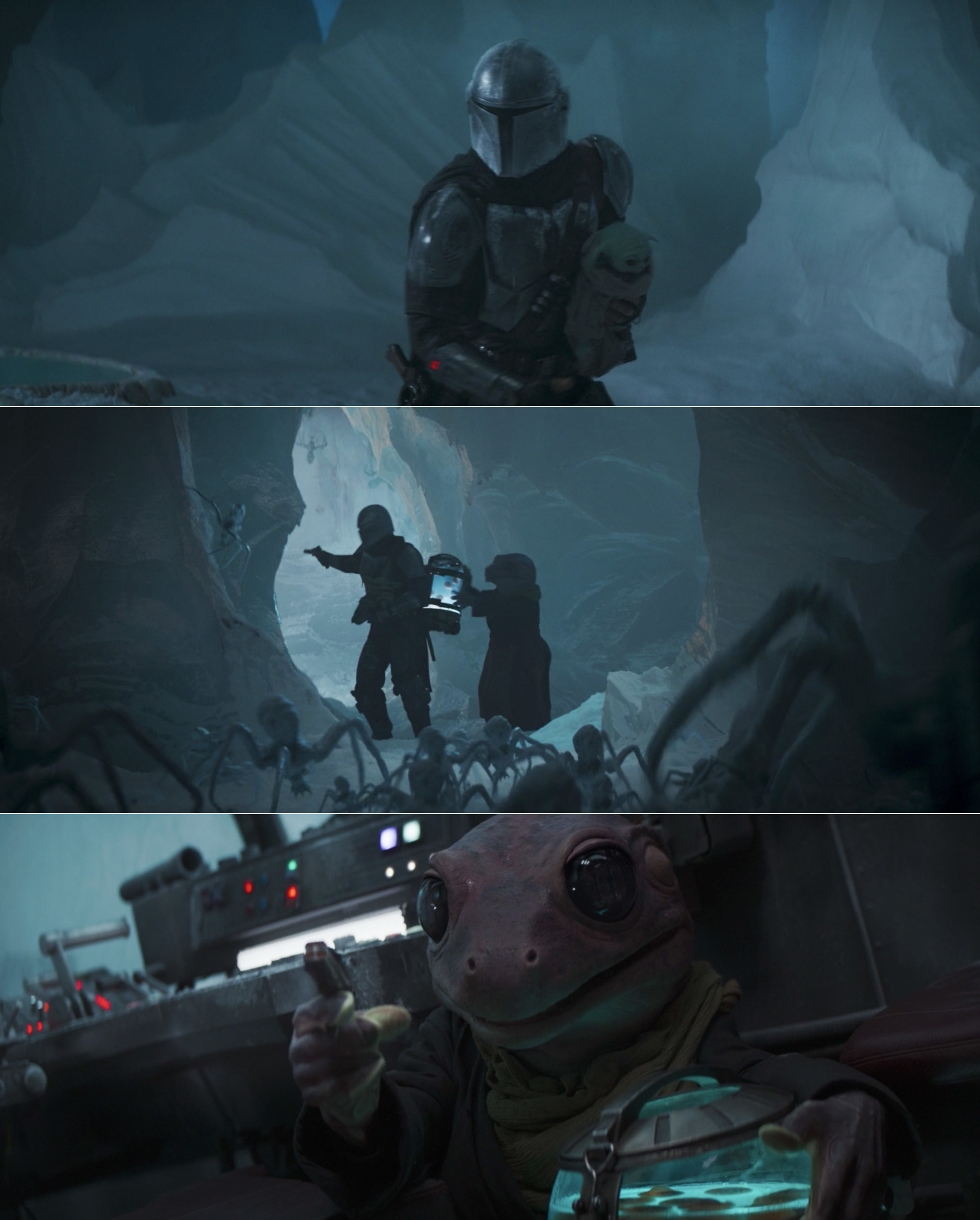 5.
Also on The Mandalorian, Baby Yoda got into some trouble this week when he ate Frog Lady's eggs — I'm starting to get concerned that we don't know a lot about Yoda's species.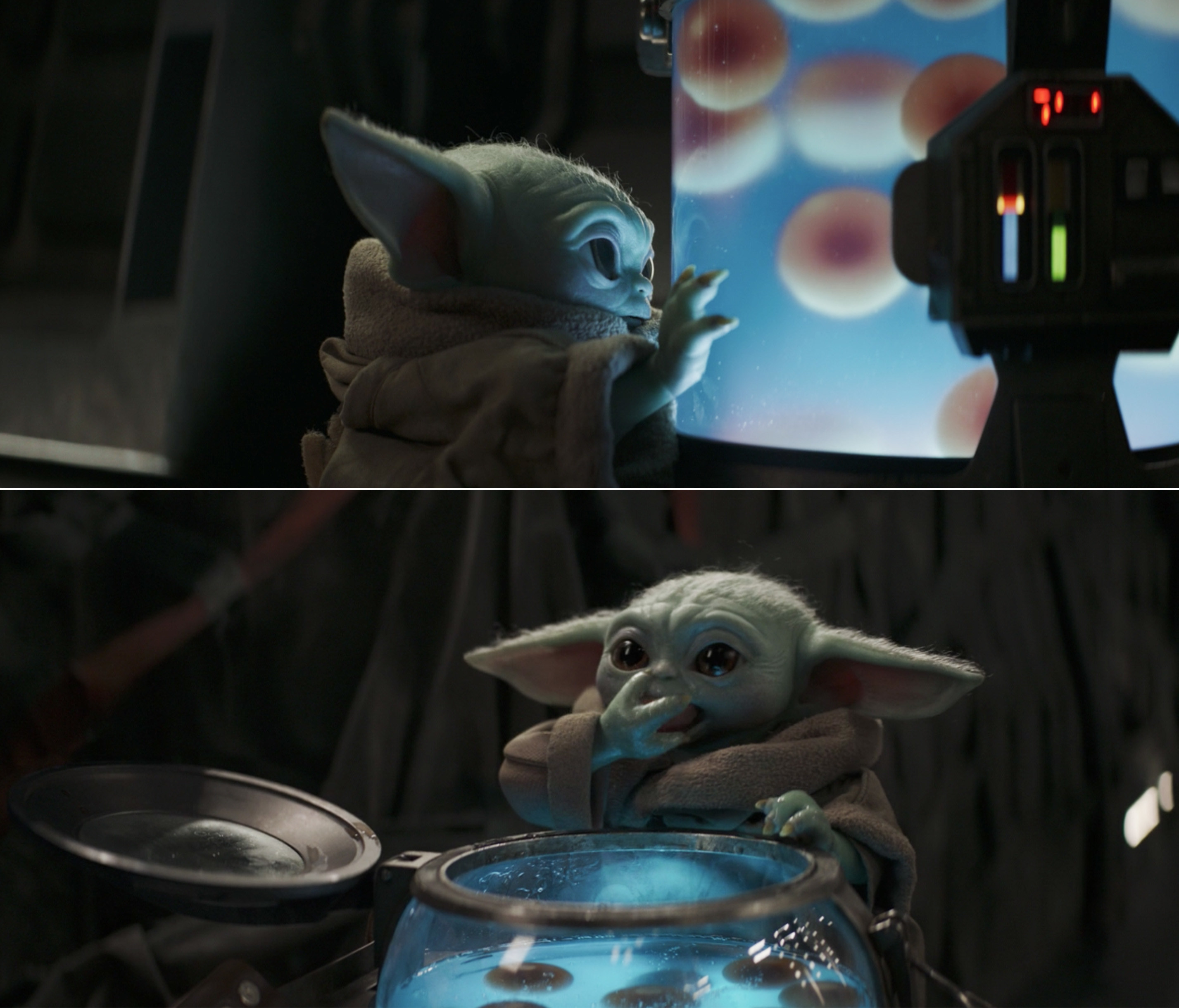 6.
On This Is Us, Madison opened up to Kevin about her eating disorder, and in return, Kevin told Madison about his baggage — namely having to look a certain way as an actor.

7.
Also on This Is Us, the episode ended with us learning that this Vietnamese grandfather knew (or knows) Laurel, Randall's mom.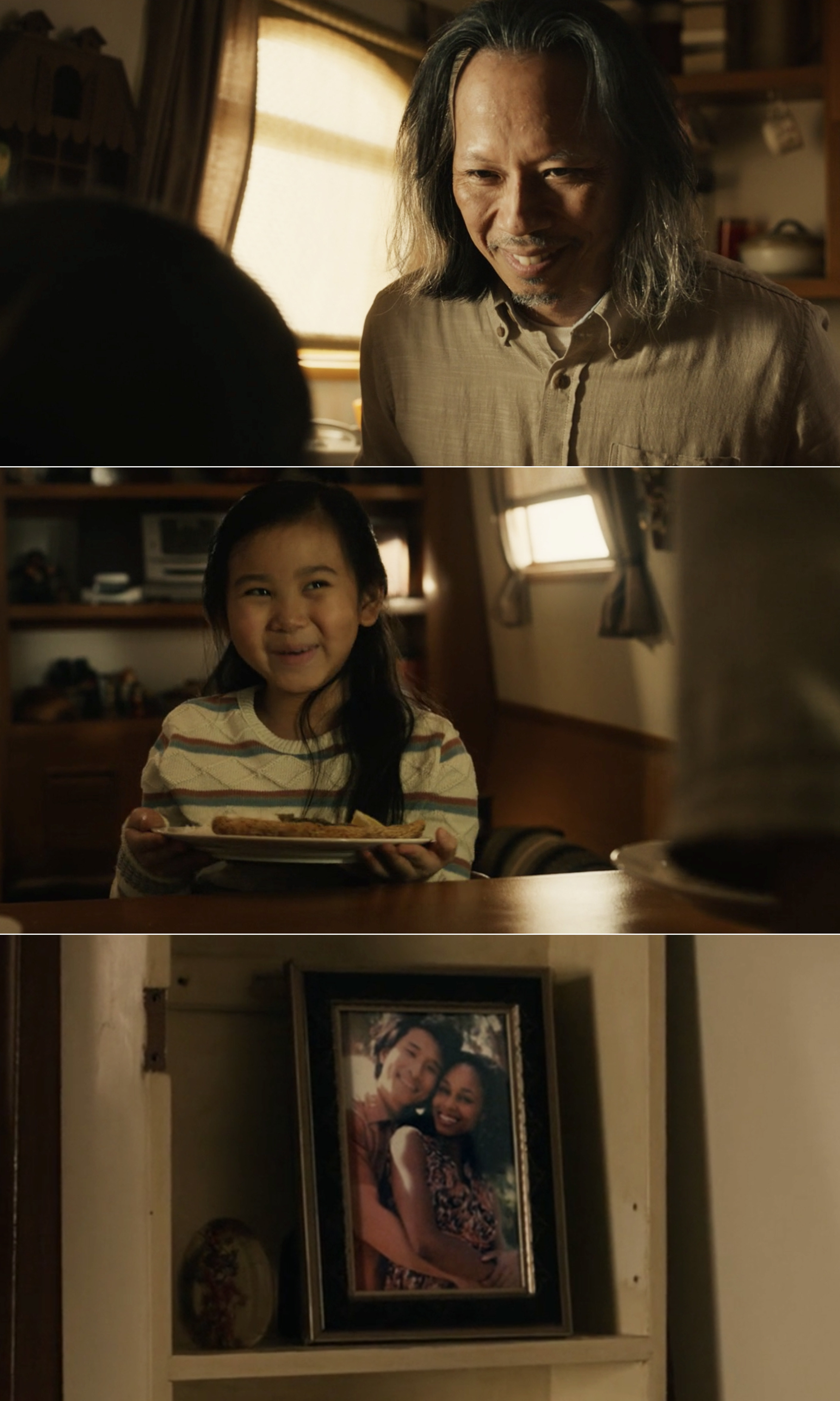 8.
Station 19 returned with Season 4, and we got flashbacks to Andy confronting her mother after shockingly learning that she was actually alive.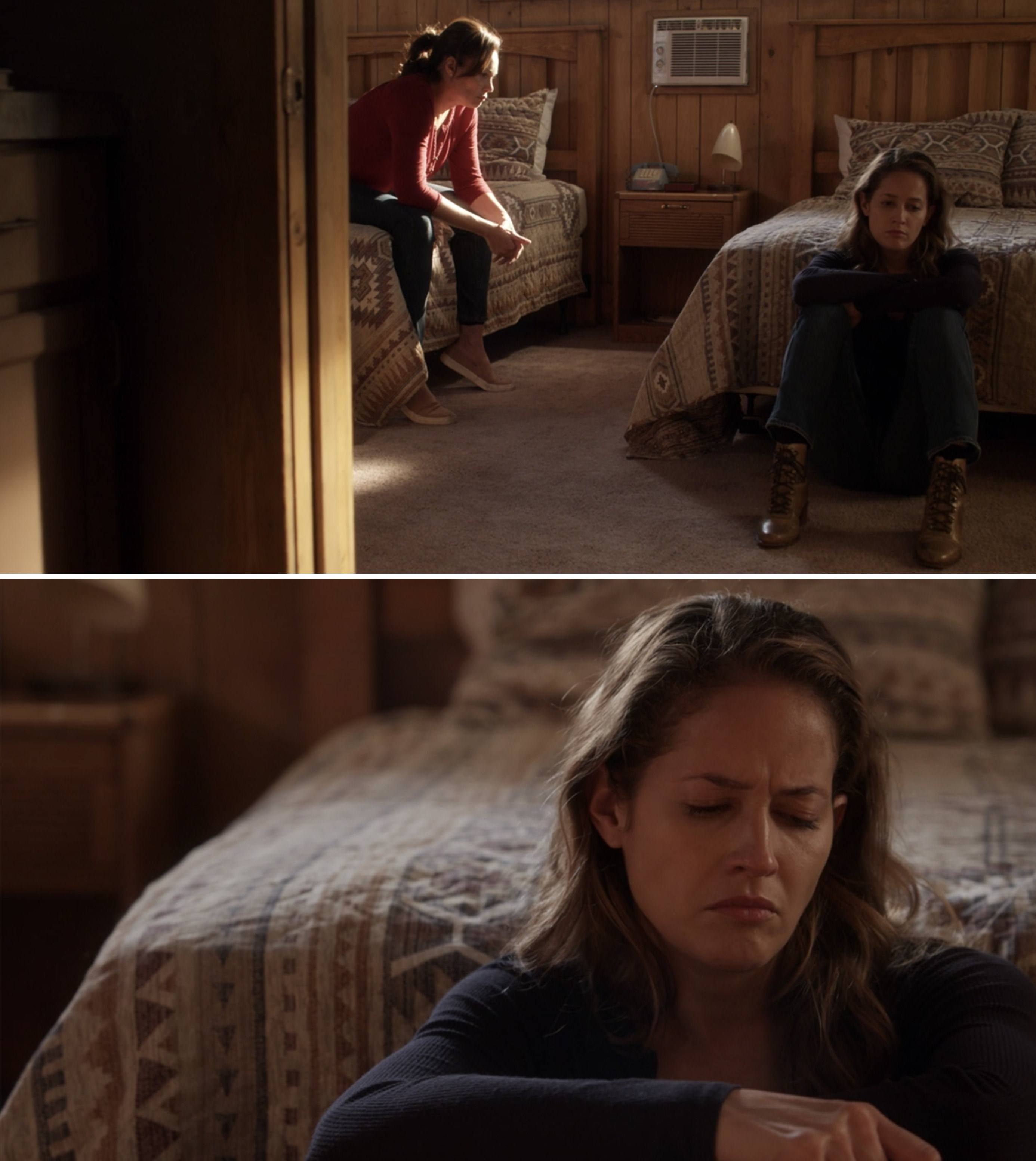 9.
Also on Station 19, the station held a virtual and socially distant funeral for Capt. Herrera, and Andy gave a beautiful eulogy about how her dad gave her a found family.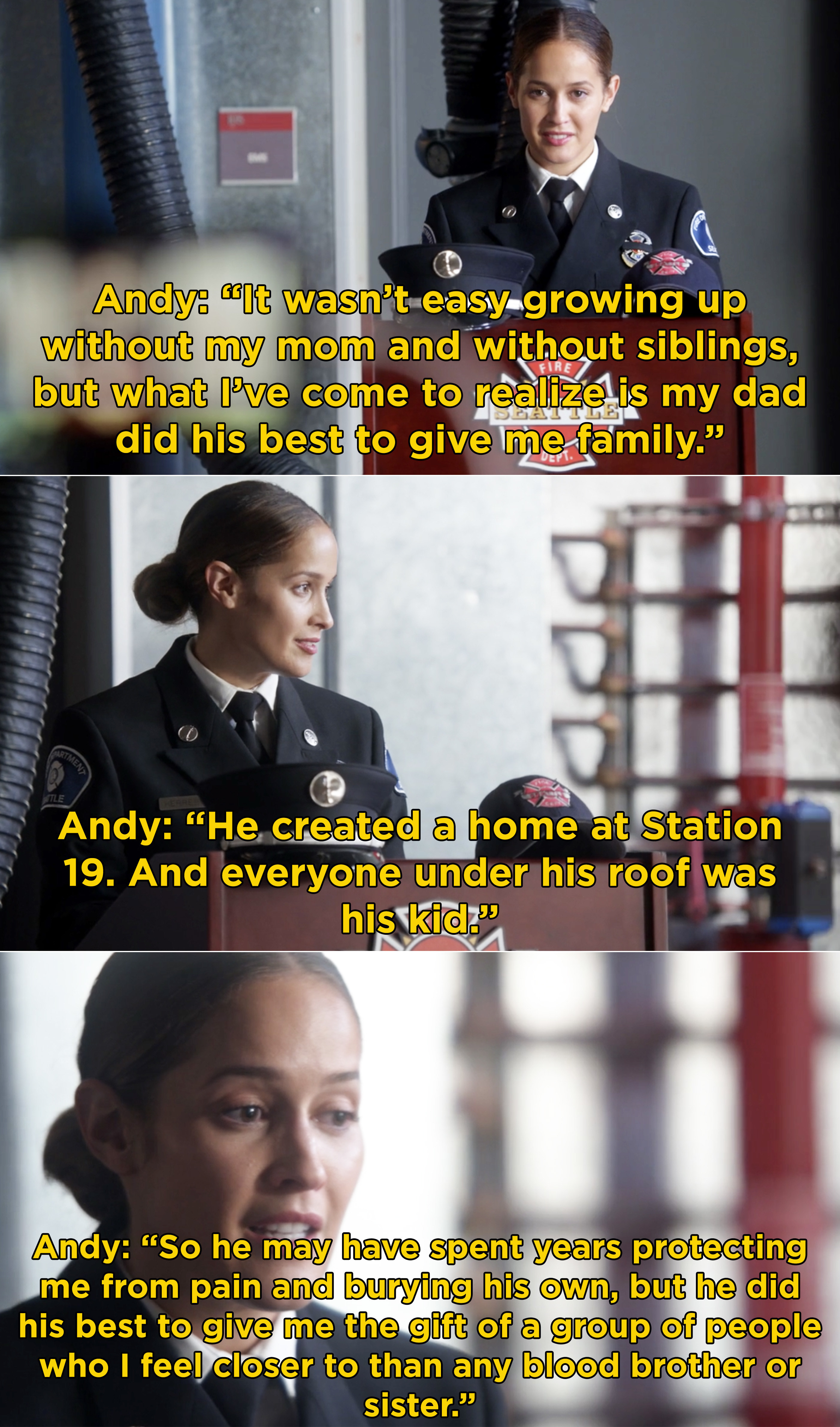 10.
On the penultimate episode of Supernatural, Dean, Sam, and Jack finally stopped Chuck after Jack absorbed his power, but instead of killing him, they left him to get old and simply die.

11.
Also on Supernatural, Sam and Dean took a moment to appreciate that they are finally free and toasted to everyone they've lost. The episode ended with a montage of the last 15 seasons, and yes, I wept.

12.
Dash & Lily started streaming on Netflix this week. This new Christmas series follows Dash and Lily as they pass a red notebook back and forth and get to know each other.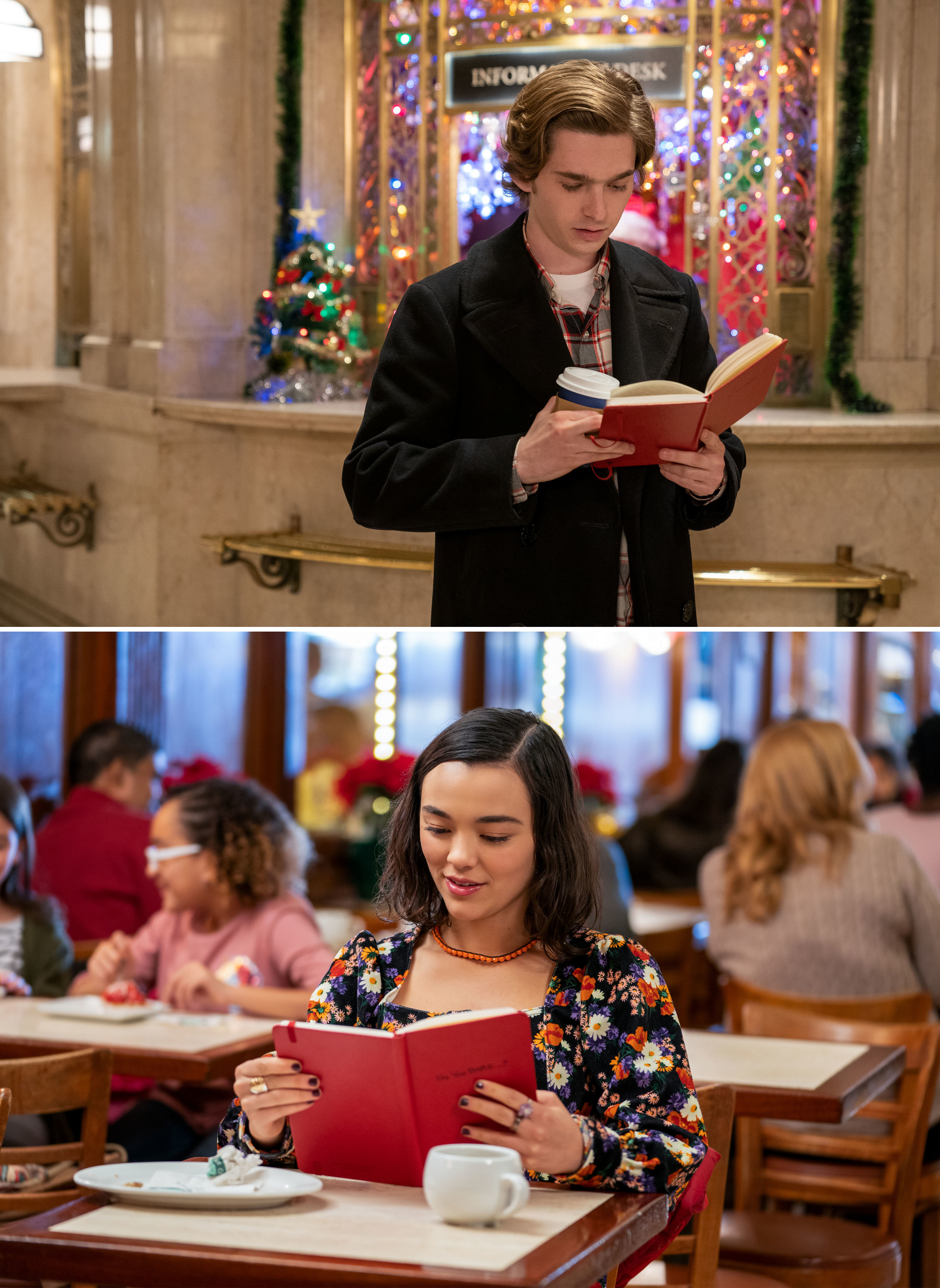 13.
Chicago Fire returned with Season 9, and the episode ended on a shocking cliffhanger when Brett and her new partner, Gianna, were run off the road by someone who was stalking Brett.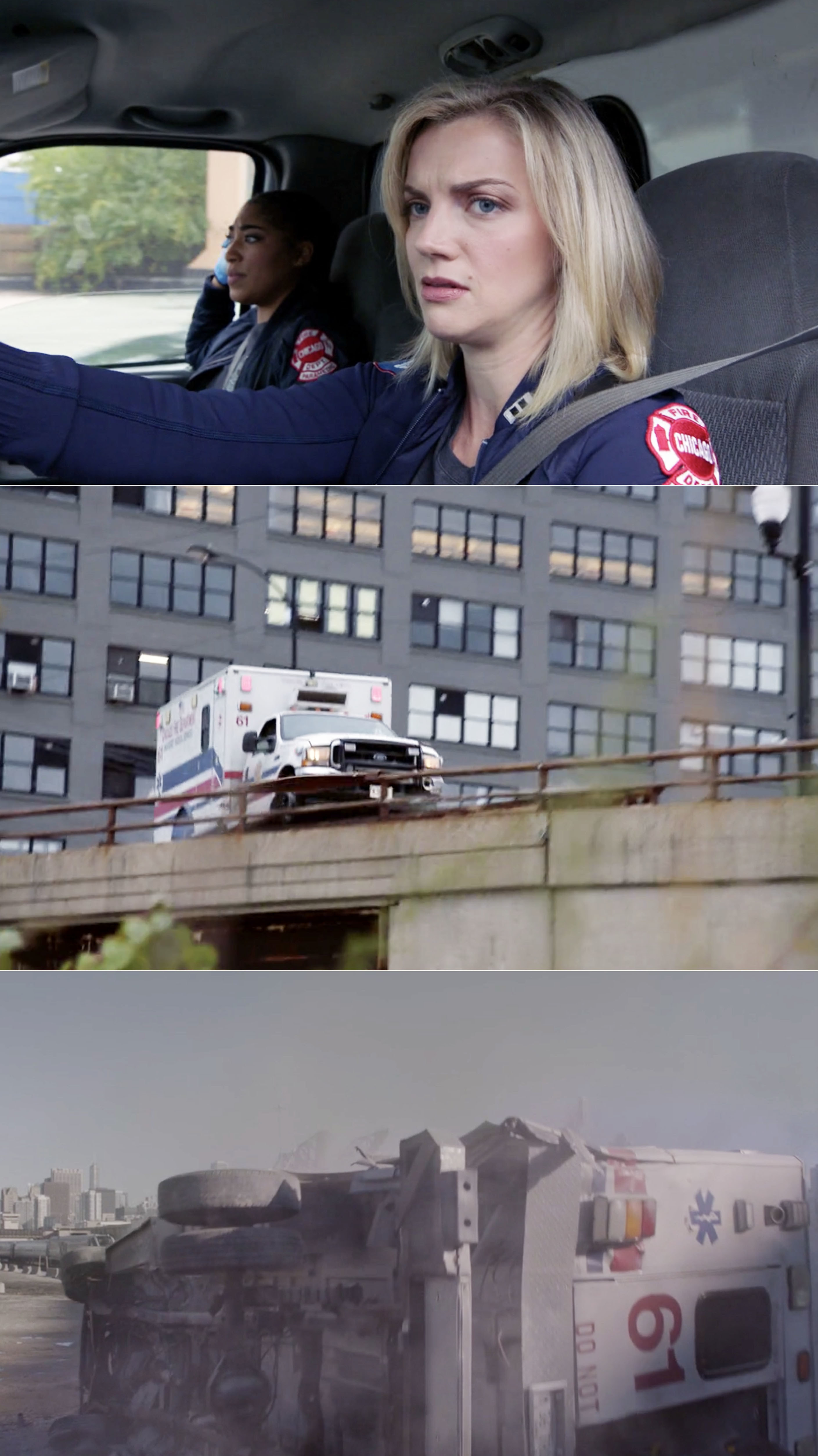 14.
On The Undoing, Detective Mendoza showed Grace footage of her walking past Elena's studio the night she was murdered, which honestly looks suspicious.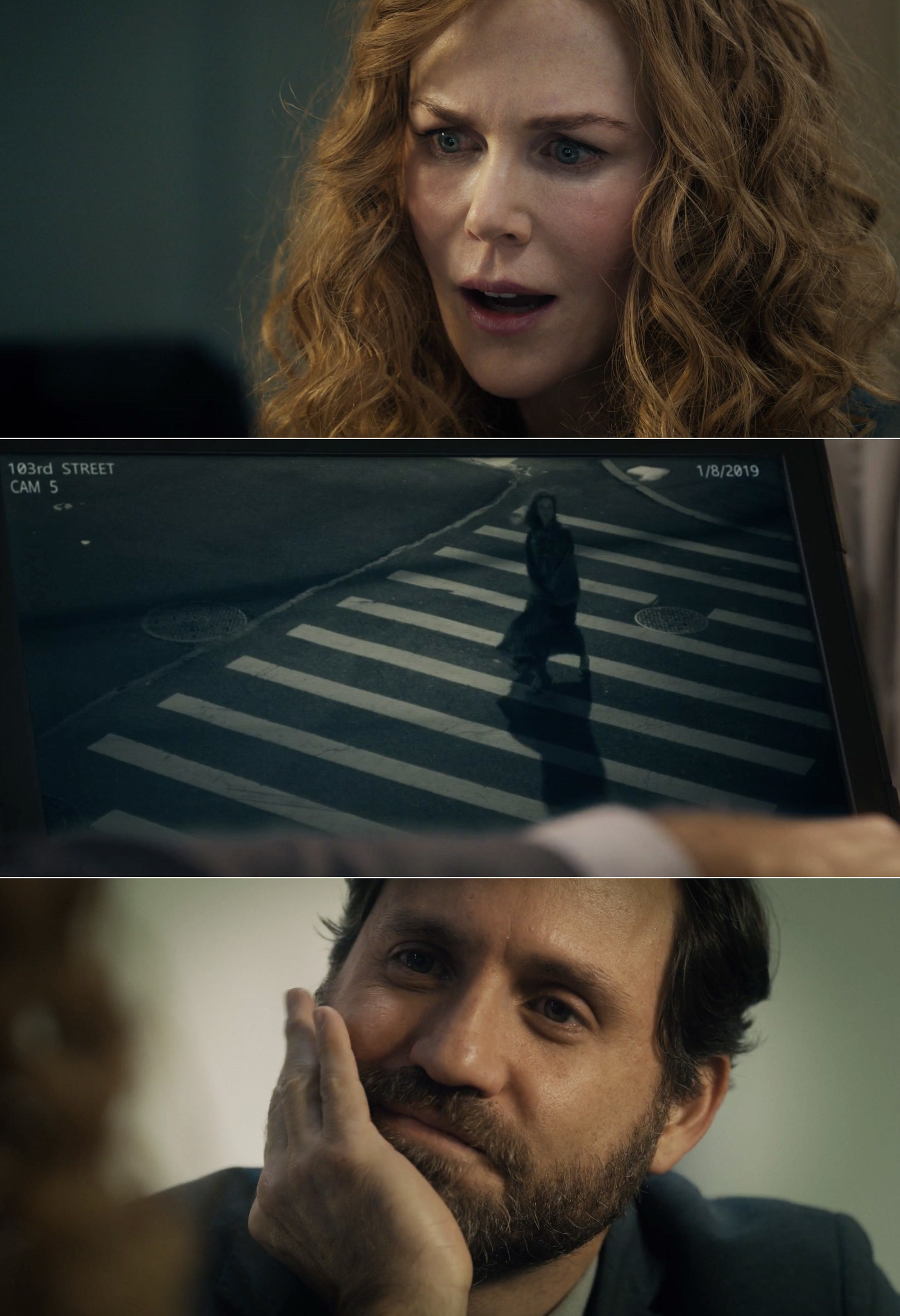 15.
Moonbase 8 premiered this week. Starring John C. Reilly, Tim Heidecker, and Fred Armisen, this hilarious new series follows three mediocre astronauts who are living in one of NASA's moon base training simulators.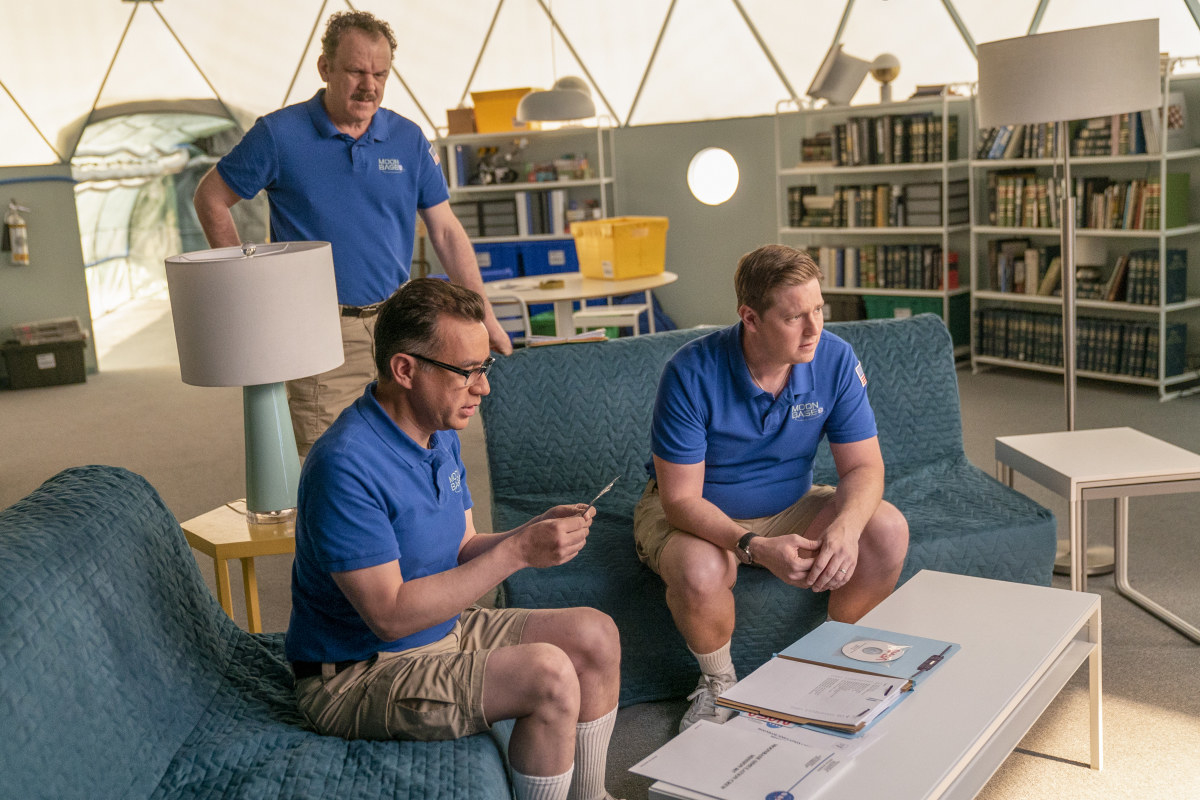 16.
Chicago P.D. returned with its Season 8 premiere, and Atwater began to fight for change within the police department and confronted Voight about it.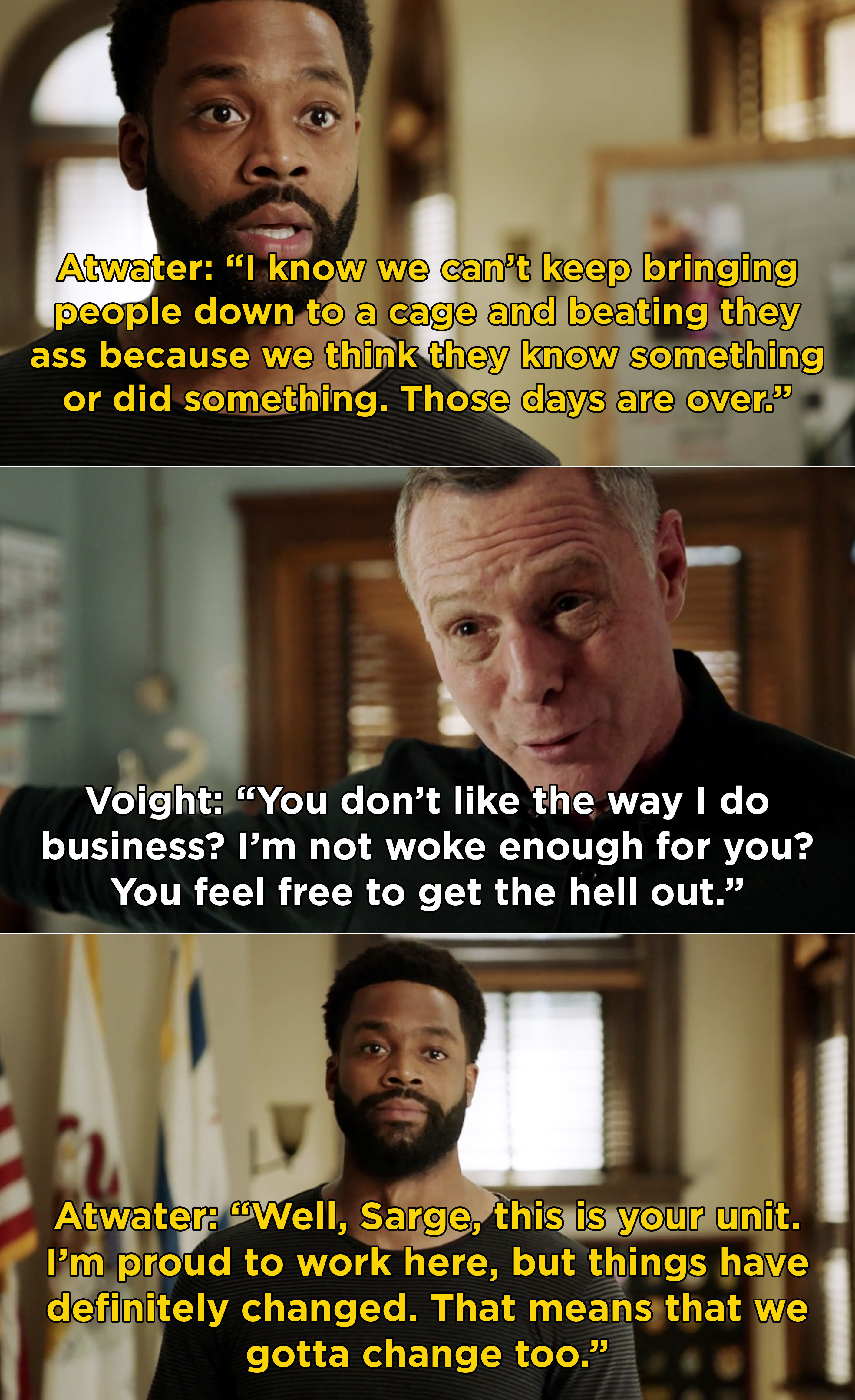 17.
The first three episodes of A Teacher started streaming on Hulu this week. Starring Kate Mara and Nick Robinson, this limited series follows a young English teacher who has an affair with her 18-year-old student.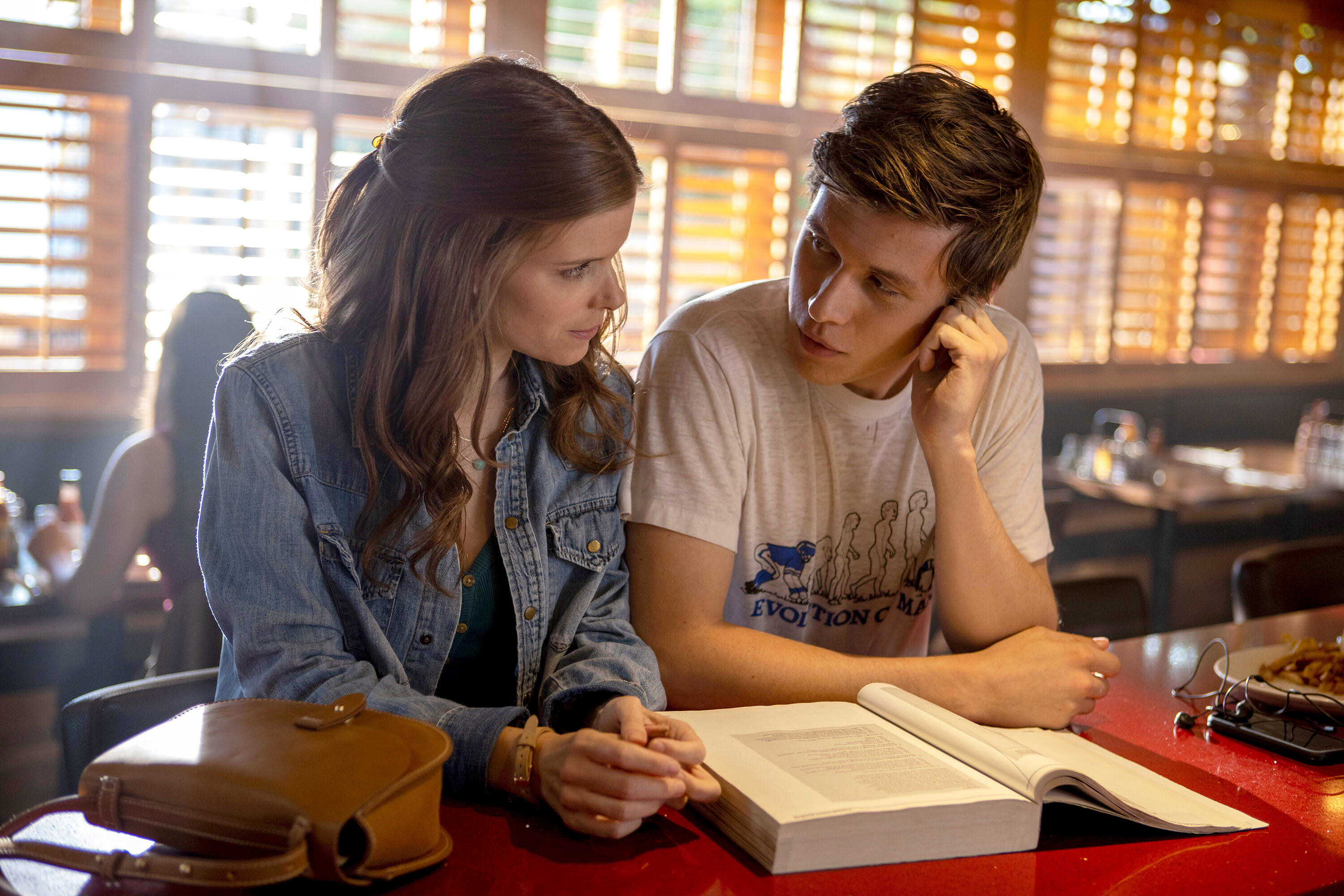 18.
On The Good Lord Bird, the raid on Harpers Ferry began, and John Brown was devastated that Onion ended up back in the fight — a moment that proved how John sees Onion like his own child.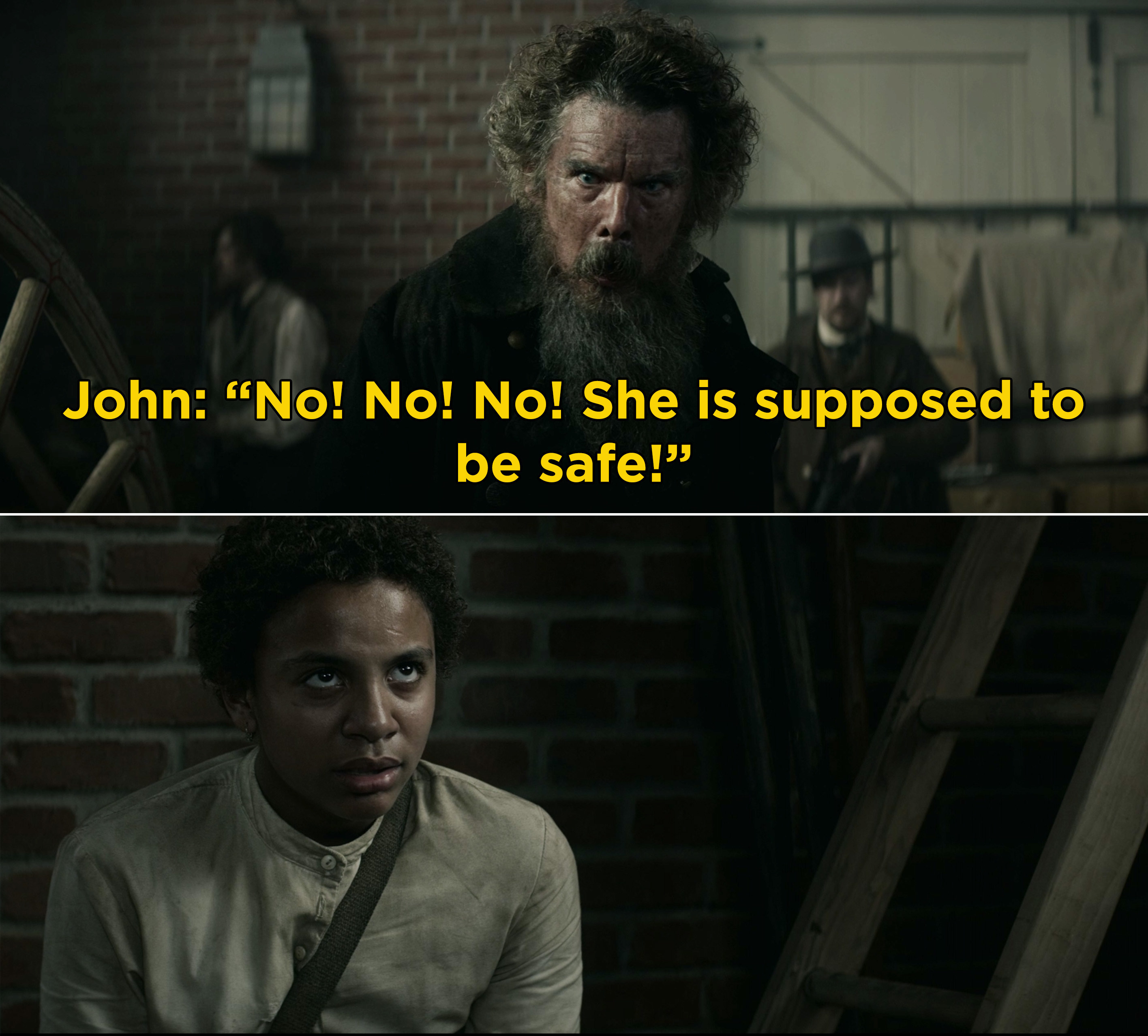 19.
Also on The Good Lord Bird, the episode ended with John Brown's sons heartbreakingly dying after they exchanged a female hostage and got shot.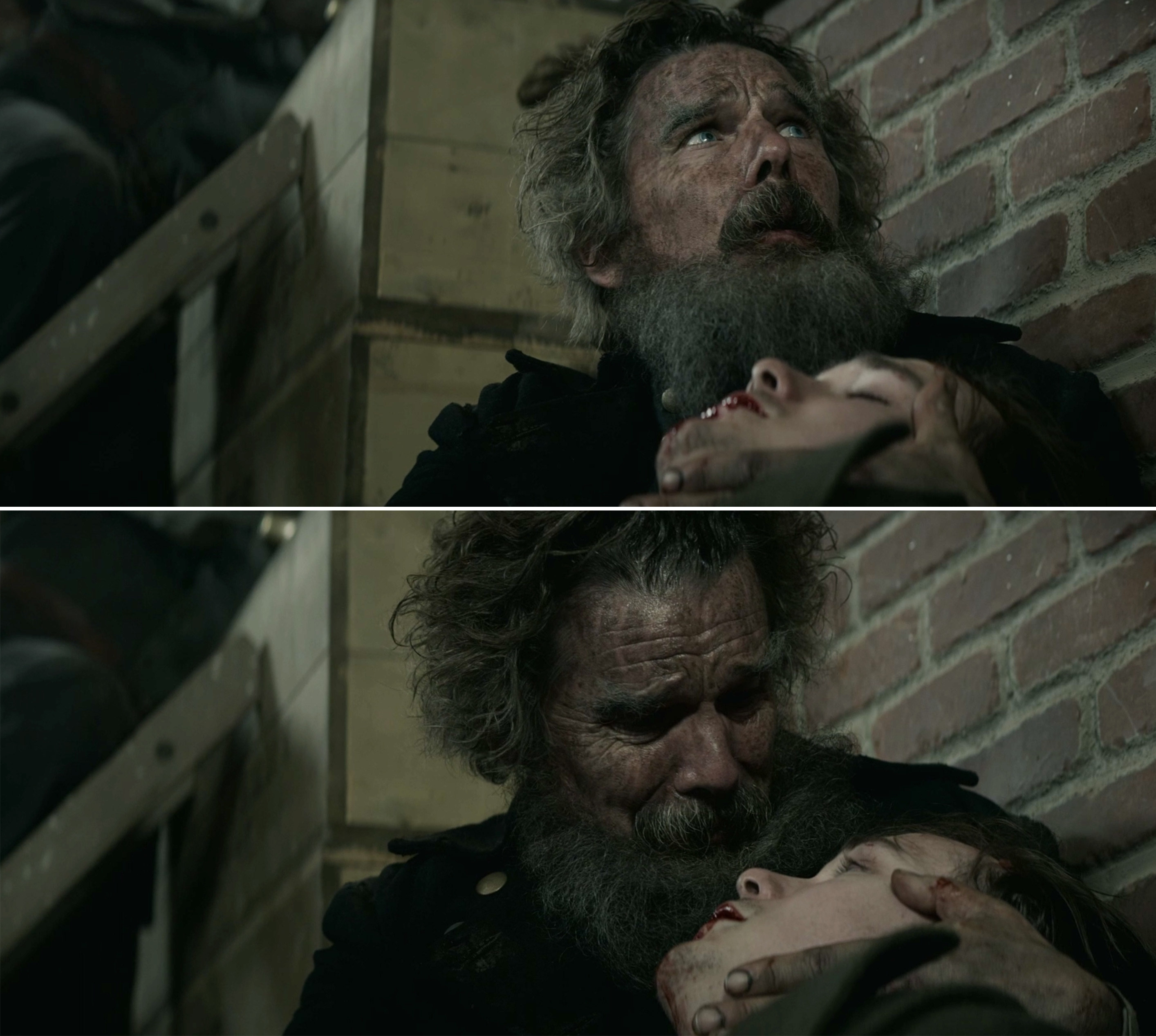 20.
Law & Order: Special Victims Unit returned with Season 22 and tackled its own version of the Amy Cooper story, when a white woman called the cops on a Black man in Central Park.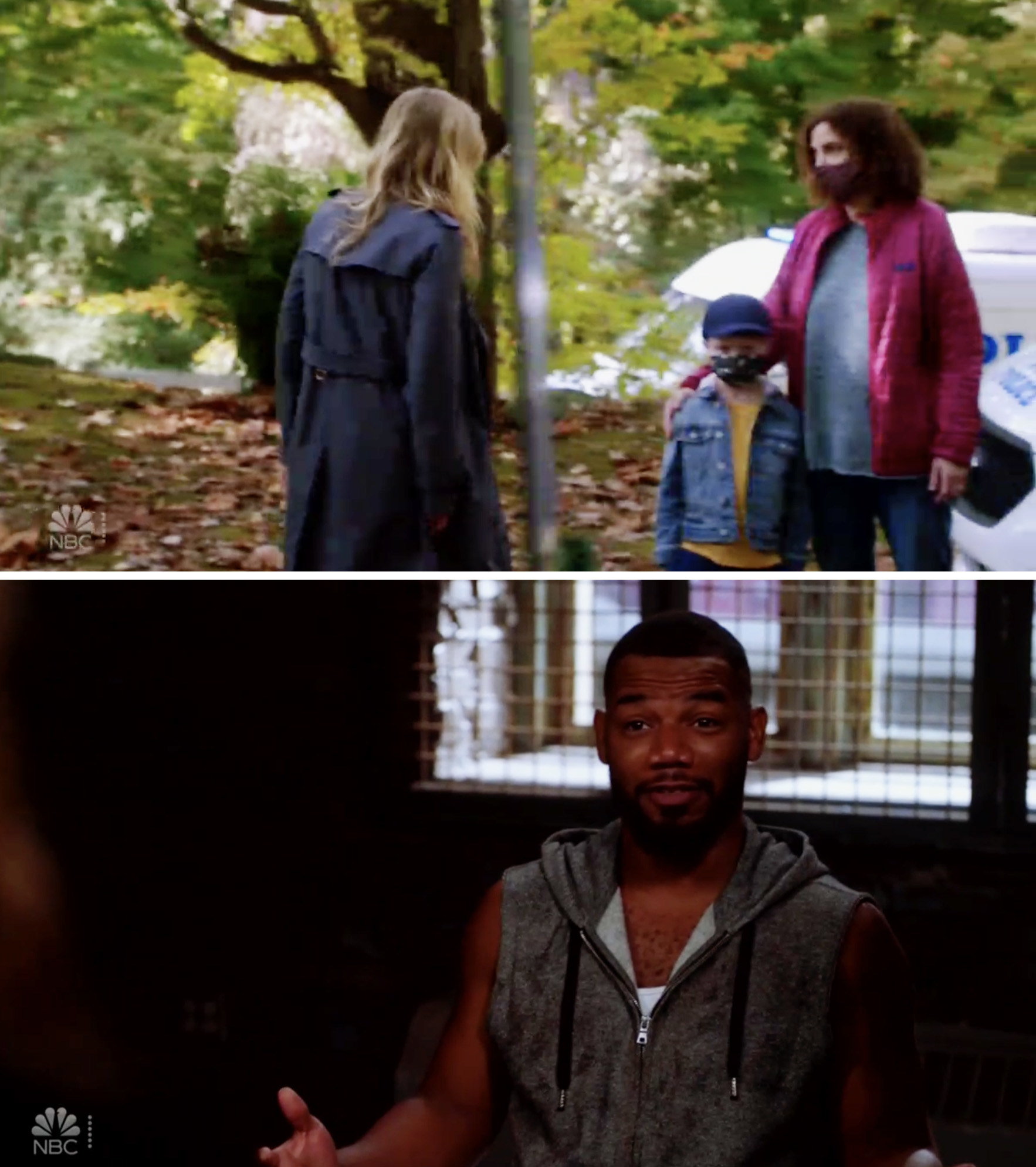 21.
Also on Law & Order: SVU, the episode brought up Olivia's implicit bias when she immediately believed the woman and didn't think twice about arresting the Black man who "fit the profile."
22.
Chicago Med returned with Season 6, and we watched as everyone at the hospital dealt with COVID-19. And Will and Hannah broke up after she decided to move to LA after rehab.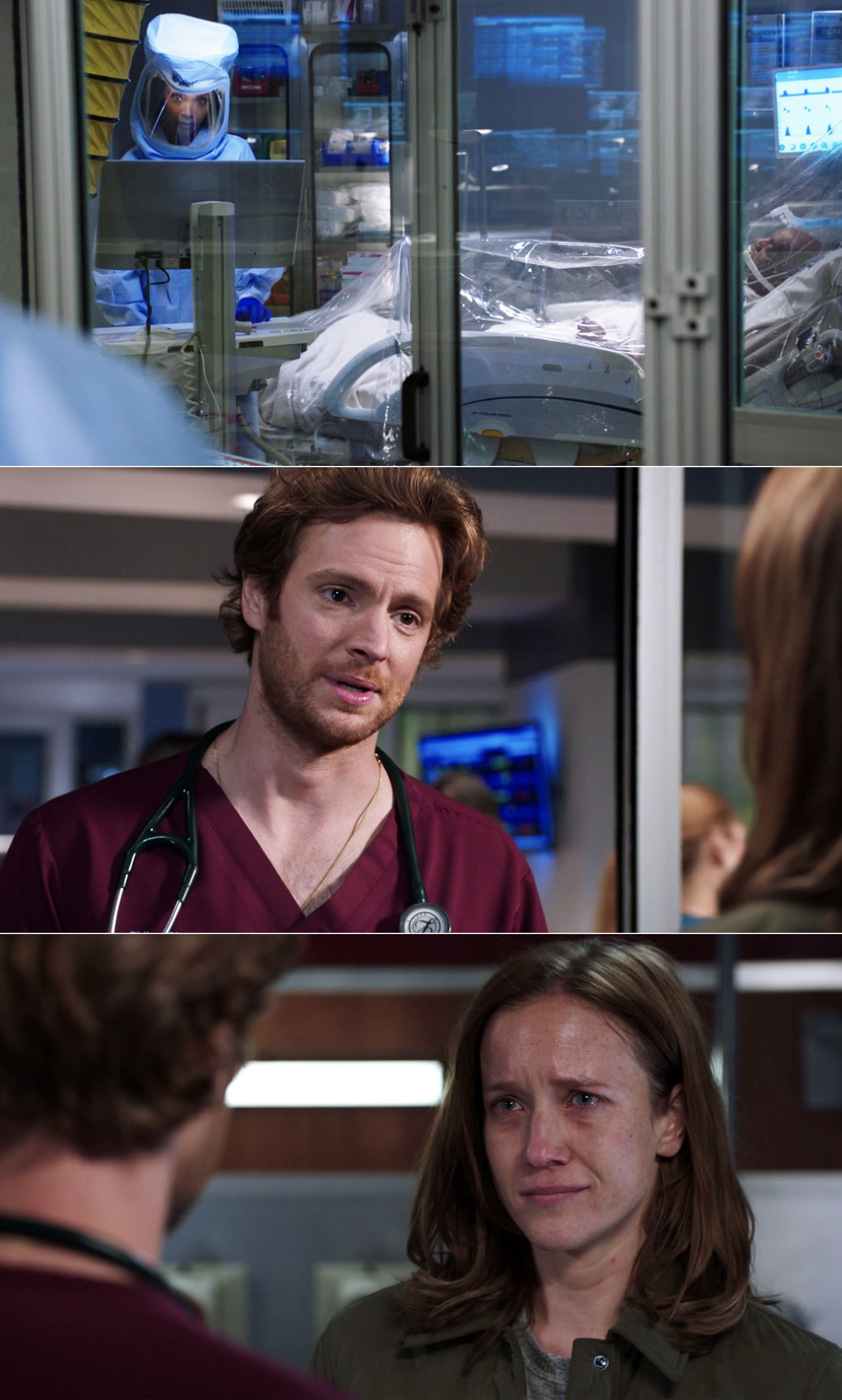 23.
And finally, on Superstore, everyone at Cloud 9 dealt with Amy's departure, and Cheyenne became floor supervisor after Glenn took Amy's old job.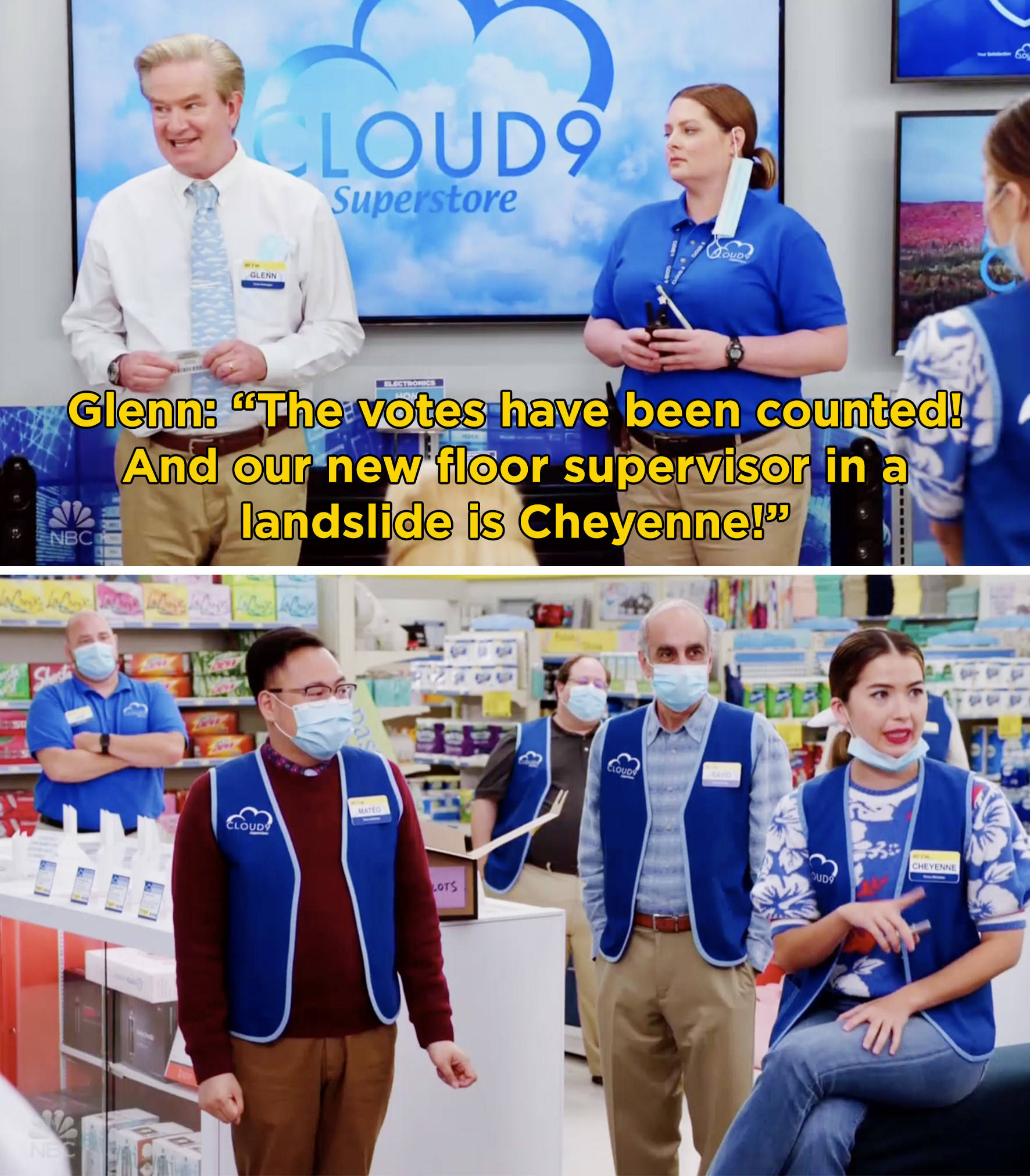 What were your favorite TV moments this week? And what shows are you excited for this fall? Tell us in the comments below!