🚨 There are MASSIVE — and I mean MASSIVE — spoilers ahead for Stranger Things Season 4! 🚨

Stranger Things has finally returned with Season 4, Vol. 1, and I think it's safe to say that these first seven episodes have given us A LOT to discuss.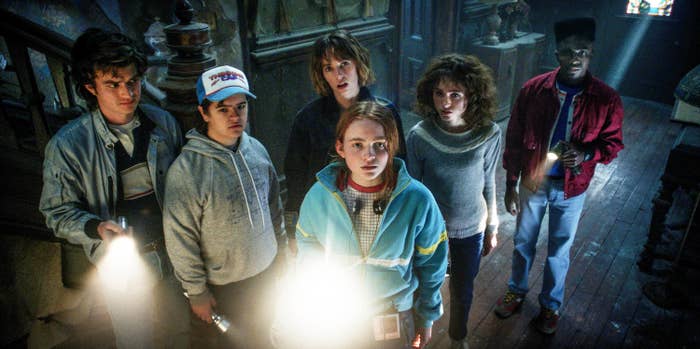 From the big Vecna reveal to Eleven trying to get her powers back to everything with Eddie, these first episodes did not come to play. In fact, Episode 7 ends on so many cliffhangers, I'm already counting down the days to Season 4, Vol. 2 on July 1.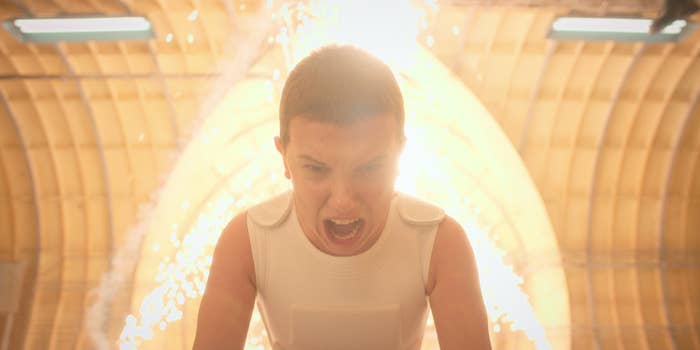 Personally, I think Season 4 is already one of the show's strongest seasons, and one of the biggest highlights was the episode "Dear Billy."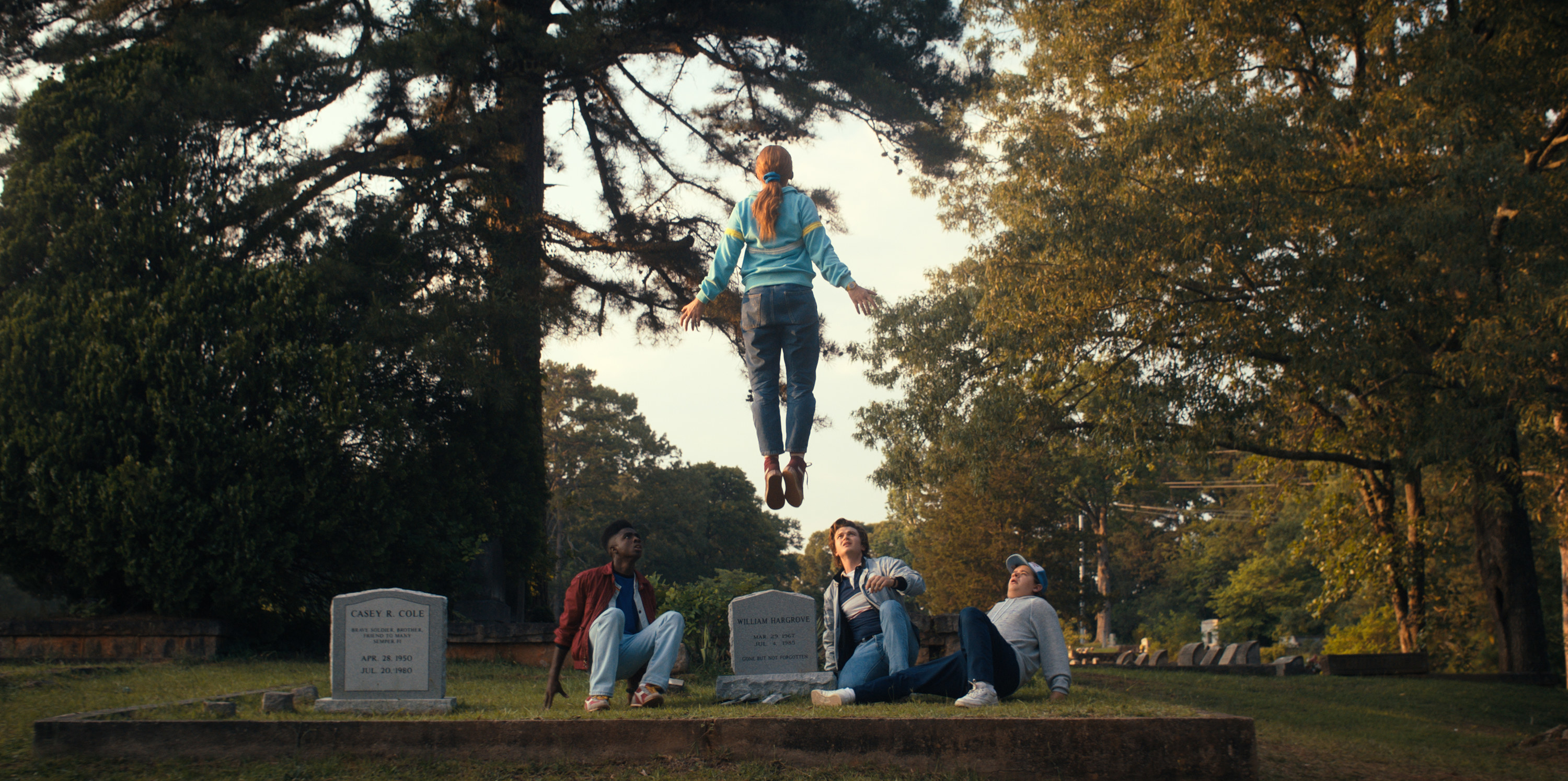 "Dear Billy" is honestly perfect from beginning to end, but it's really the last five minutes that solidify it as one of the best TV episodes of the year.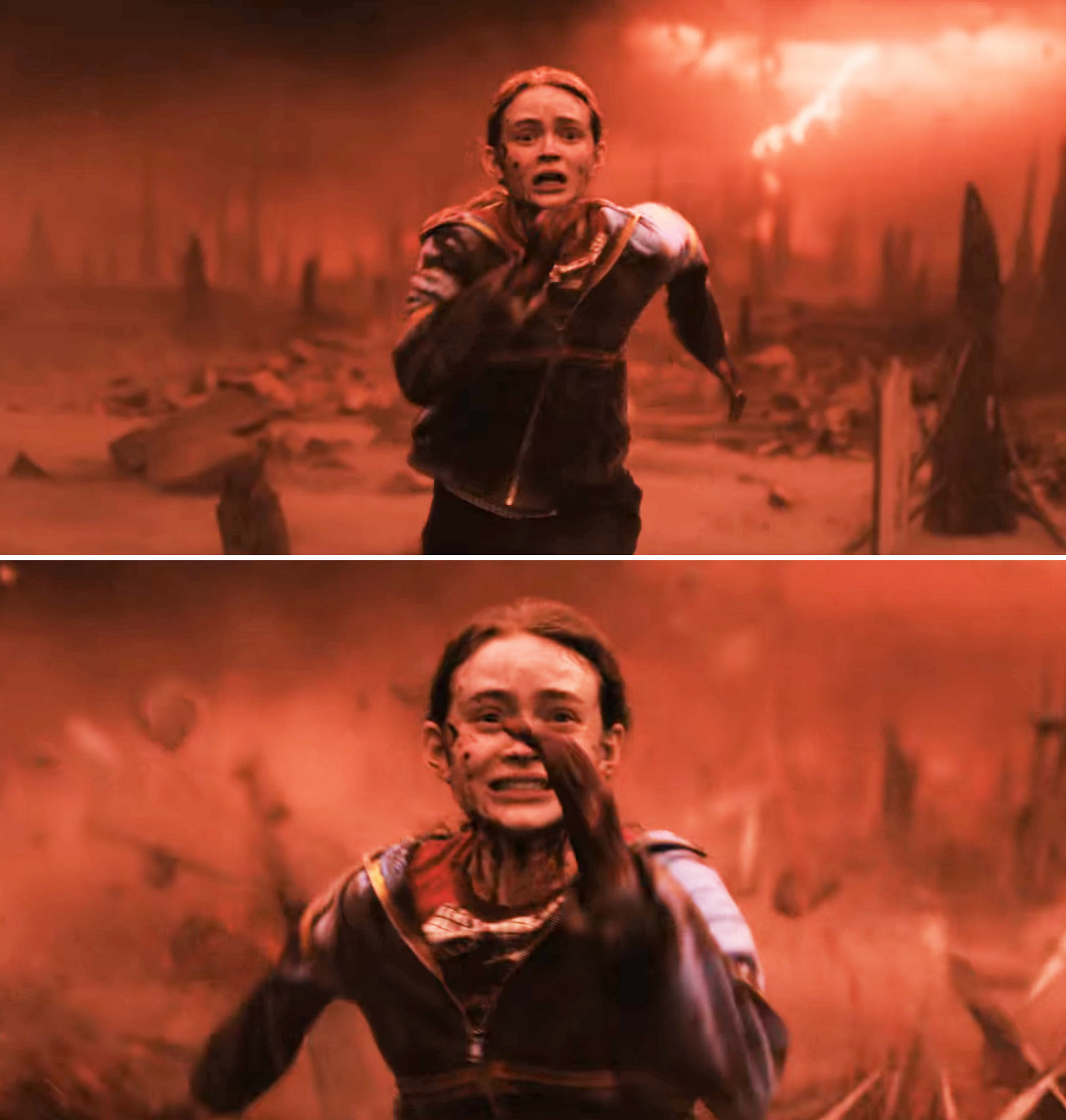 In the final minutes of the episode, Max (Sadie Sink) is taken by Vecna, who tries to kill her. And just when all hope seems lost, Lucas (Caleb McLaughlin), Dustin (Gaten Matarazzo), and Steve (Joe Keery) play her favorite song, "Running Up That Hill" by Kate Bush.

The song ultimately saves Max from Vecna, and in this moment, Sadie Sink delivers an award-worthy performance just as Stranger Things gives us one of the best music moments in TV history.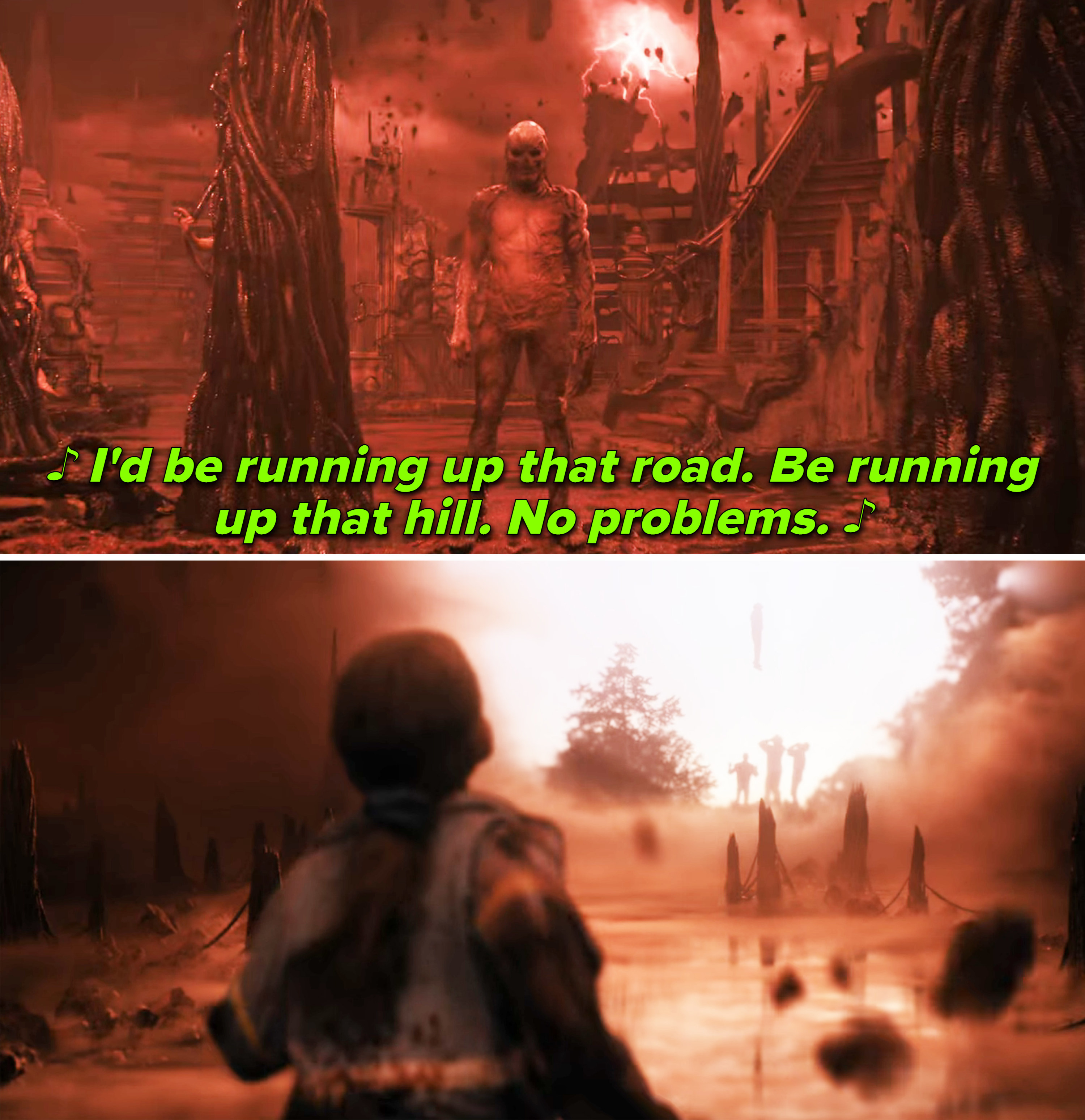 Since the new episodes dropped, fans have become obsessed with "Running Up That Hill." So, how did this now-iconic music moment in Stranger Things come to be? Music supervisor Nora Felder told Variety that she was tasked by The Duffer Brothers to find a song that resonated with Max's "complex feelings."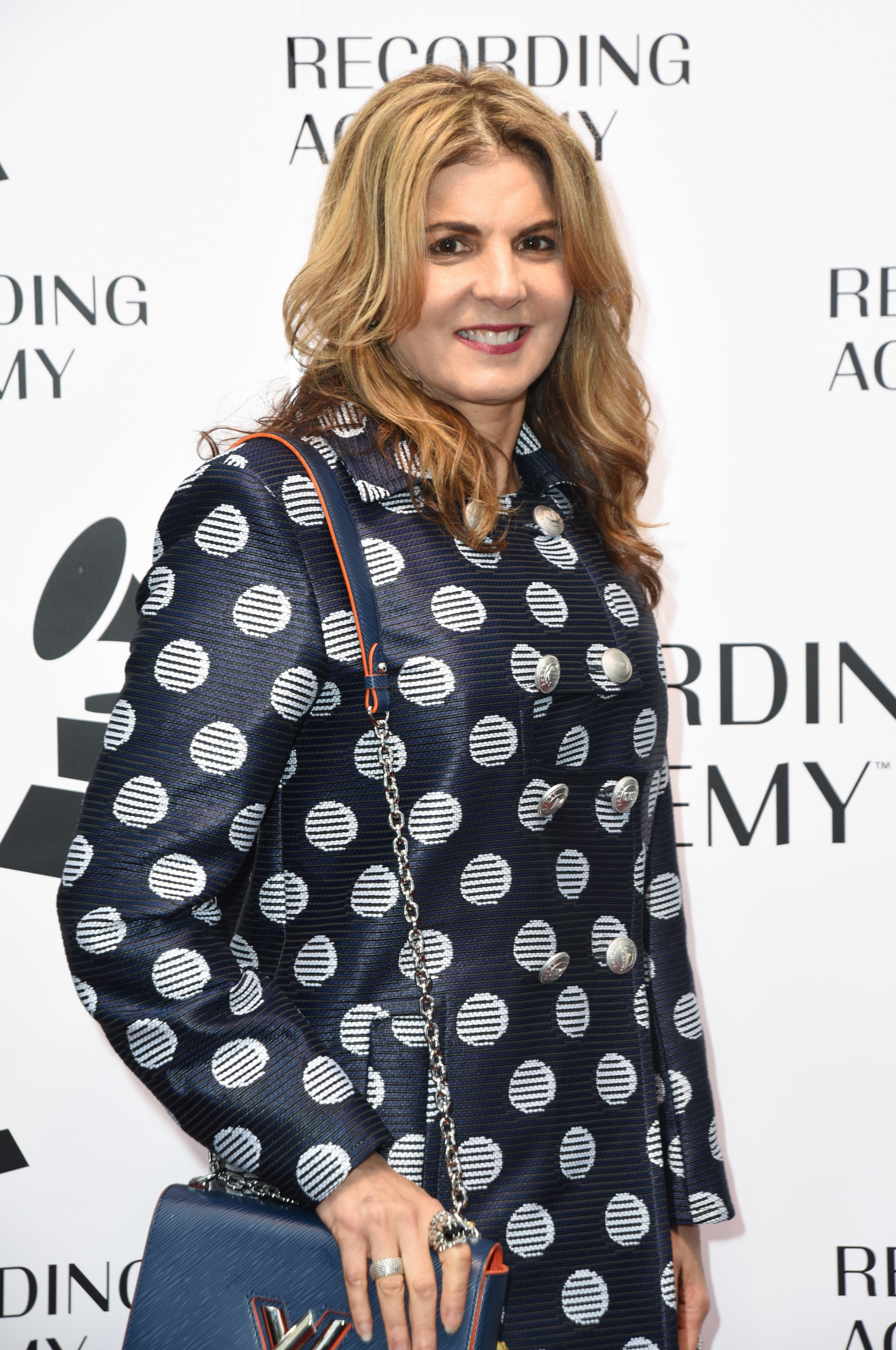 "It immediately struck me with its deep chords of the possible connection to Max's emotional struggles and took on more significance as Bush's song marinated in my conscious awareness," she explained. Nora has three Emmy nominations for Outstanding Music Supervision for her work on Stranger Things.
Nora detailed how important the lyrics of "Running Up That Hill" are for Max's storyline, saying, "Kate Bush's lyrics can mean very different things to different people. In the face of Max's painful isolation and alienation from others, a 'deal with god' could heart-wrenchingly reflect Max's implicit belief that only a miracle of unlikely understanding and show of support could help her climb the hills of life before her."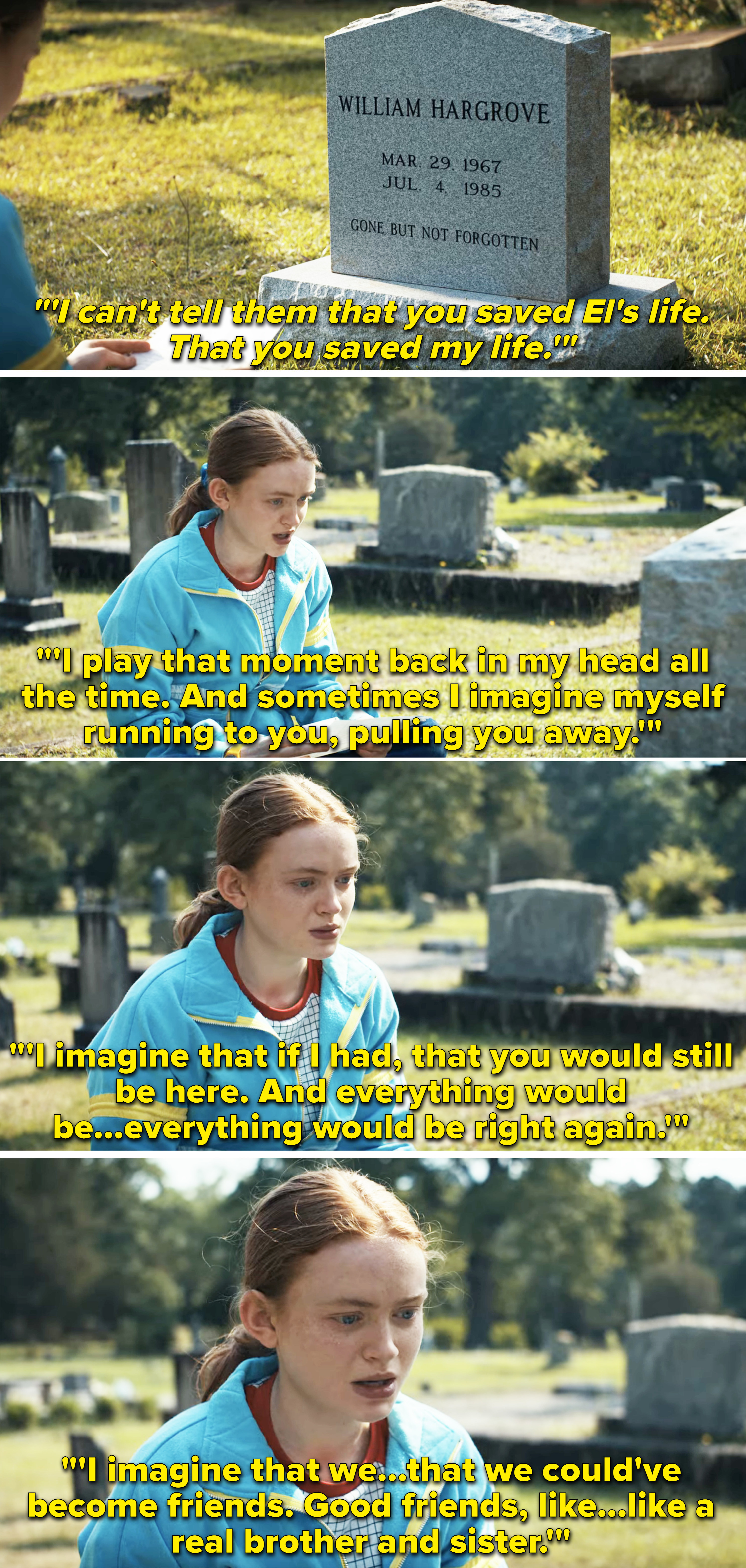 "In Max's situation, the need for a 'deal with god' can perhaps be metaphorically understood as a desperate cry for love — to manifest the extraordinary understanding and support Max needed while feeling so painfully alone."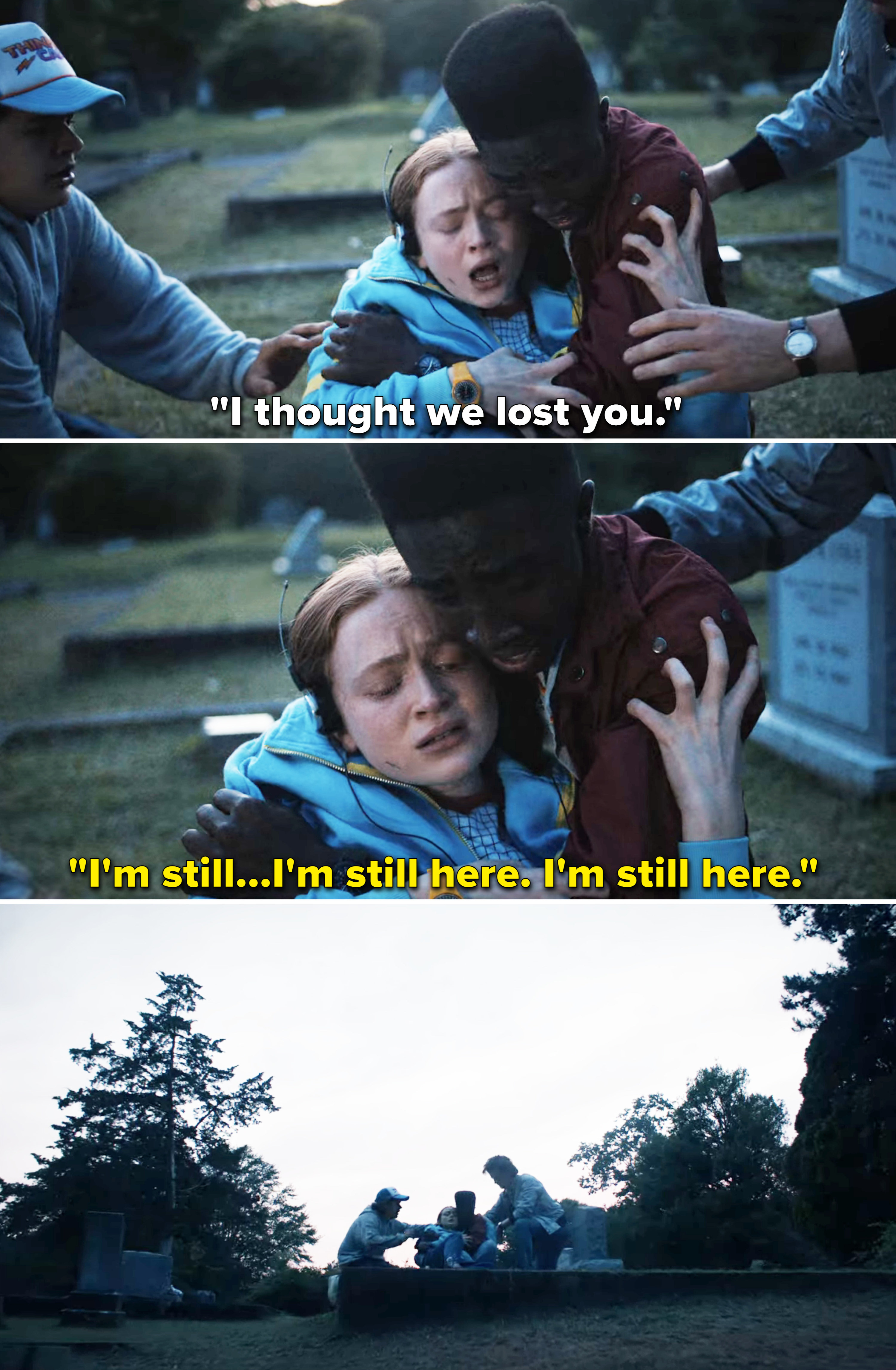 For a long time, the script simply said "TBD Max song," as Nora worked to secure the rights to "Running Up That Hill," which is notoriously a hard task considering Kate Bush "does not typically approve" the use of her discography. The process of getting Kate's approval started "pre-pandemic."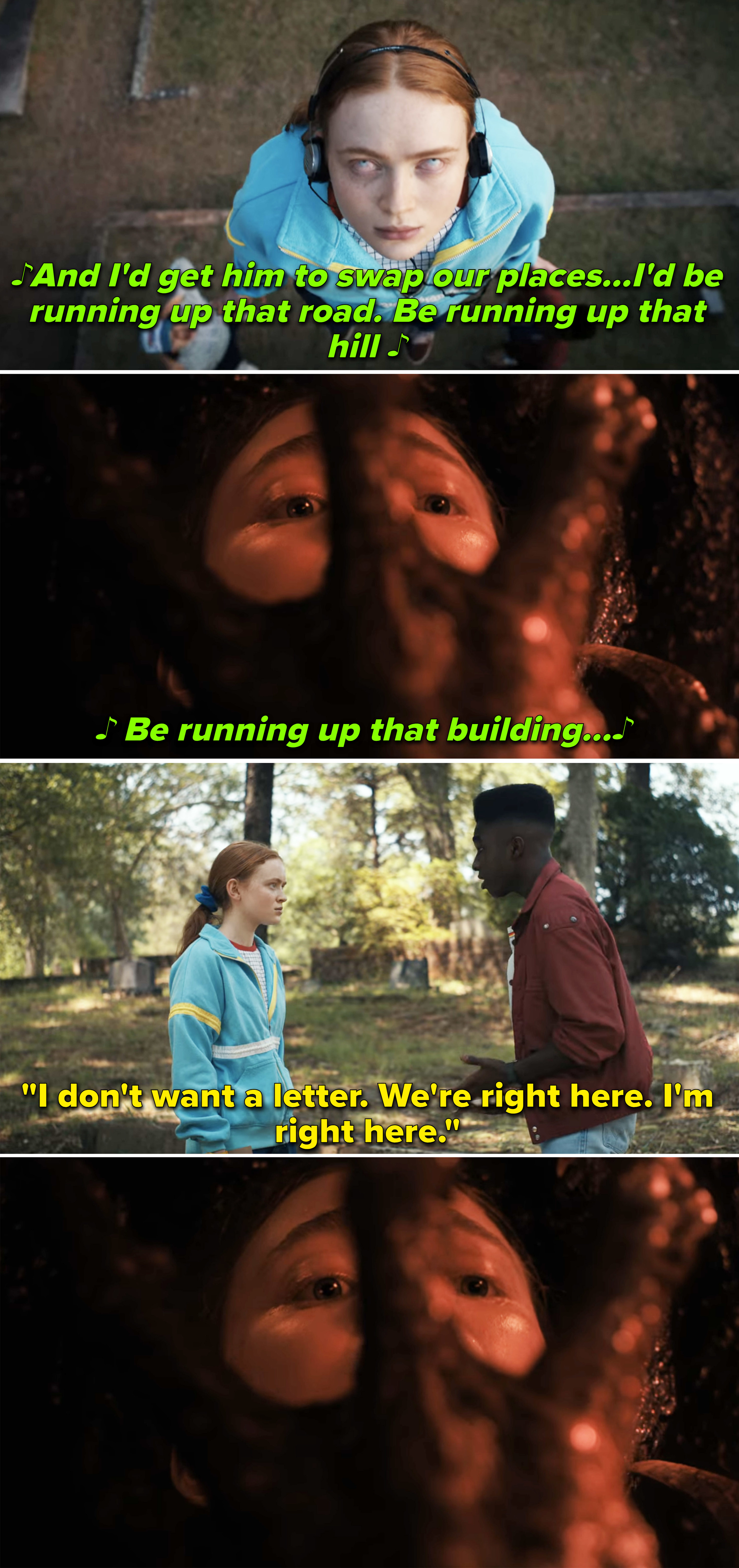 Nora told Variety that she and her clearance coordinator created "elaborate scene descriptions" to send over to Kate and her team, so they would know exactly where the song was being used in context.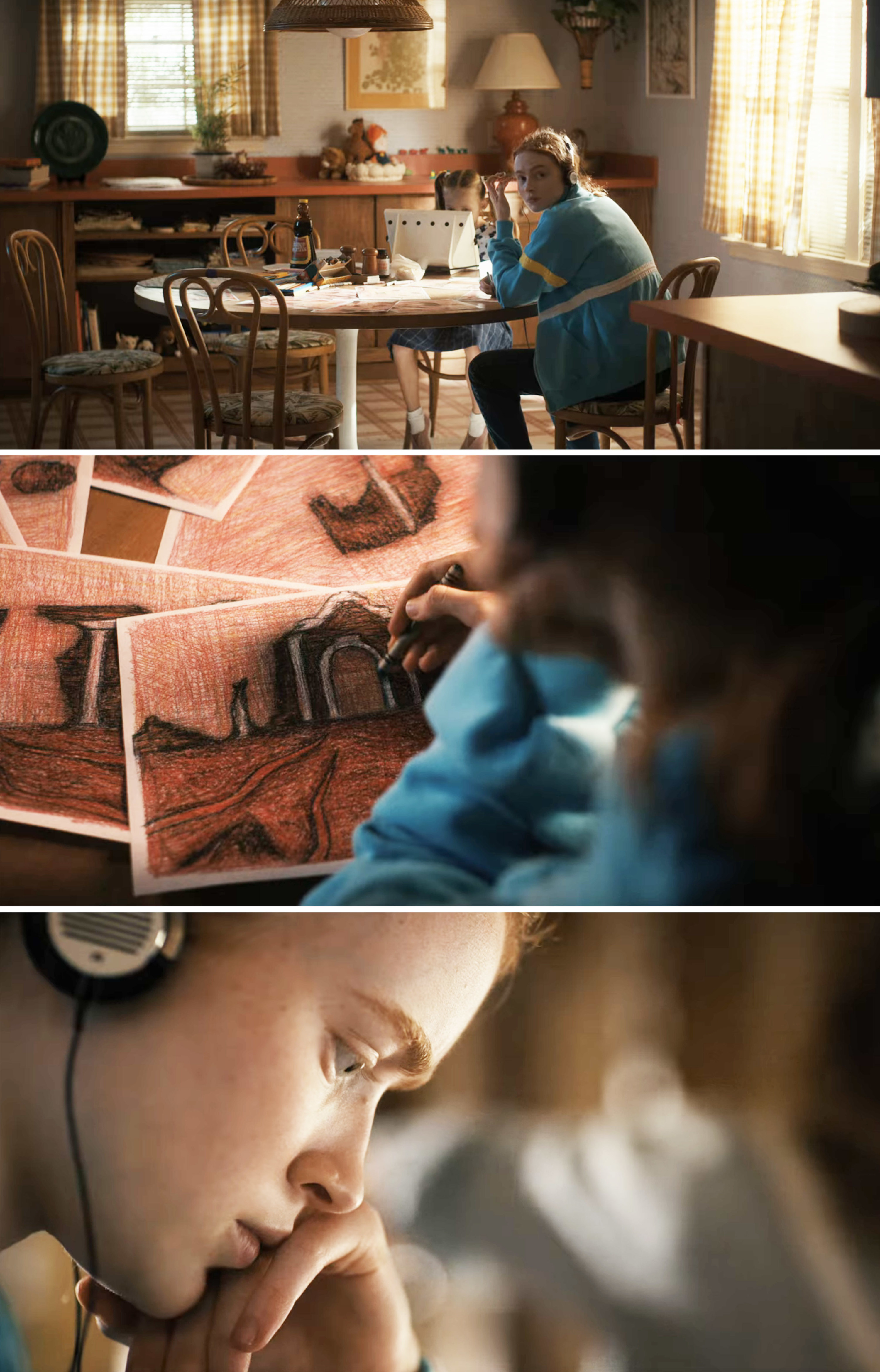 Not only is "Running Up That Hill" used during the big Max and Vecna moment in Season 4, Episode 4, but it's also heard in the first episode and then throughout the later ones, as Max continues to listen to it in her headphones.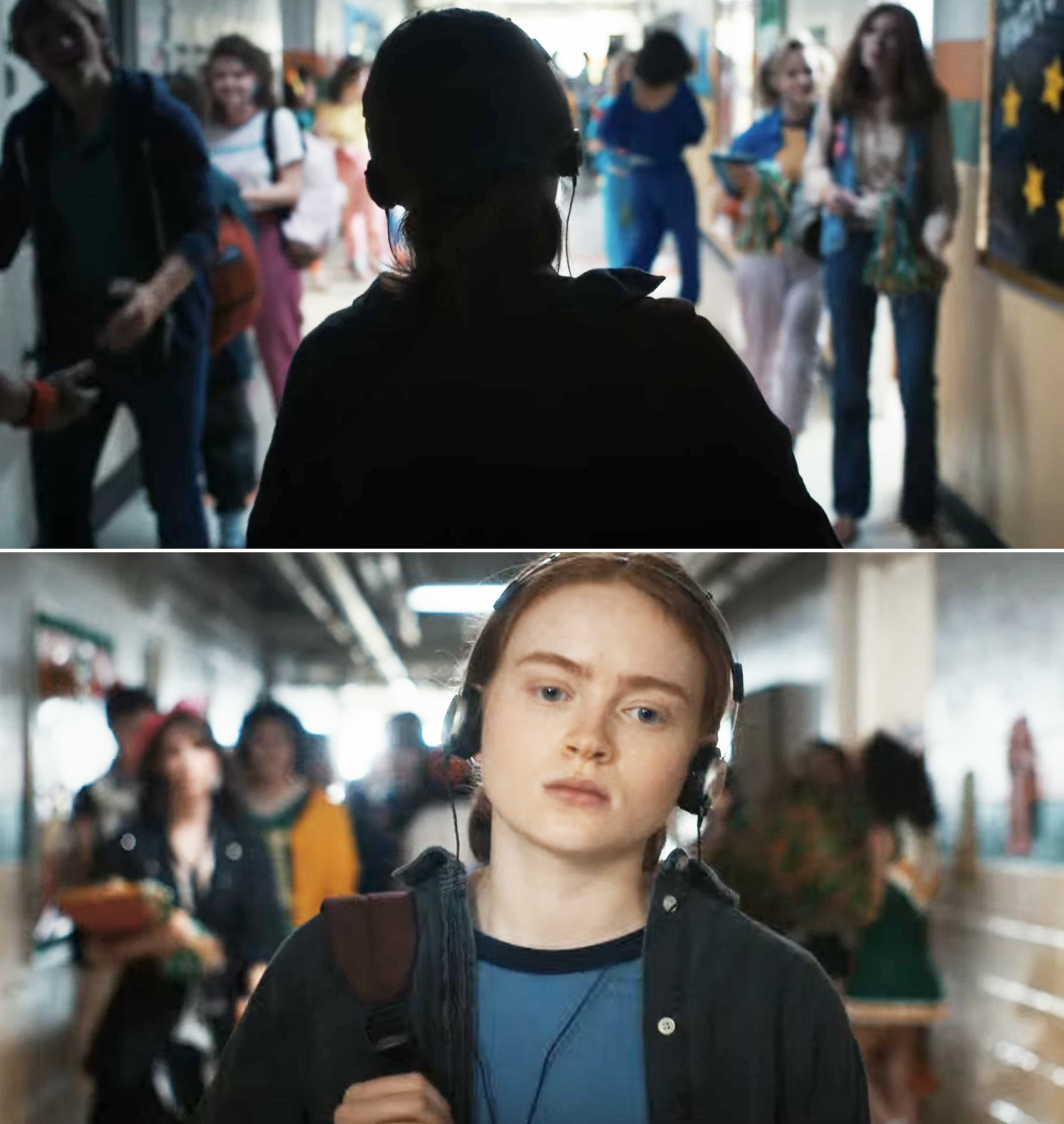 In the end, Kate Bush agreed to let Stranger Things use her song, and she is even a big fan of the series. "Kate Bush is selective when it comes to licensing her music and because of that, we made sure to get script pages and footage for her to review so she could see exactly how the song would be used," said Sony music executive Wende Crowley.
And the rest is history, with the 1985 song hitting the top of every music chart, and it has seen a 8,700% streaming increase on Spotify. The song also saw the biggest date ever for Shazams of Kate Bush's music, and is the biggest Shazam'd moment from a TV series this year.
In 1985, the song peaked at No. 30 on the Billboard Hot 100, and as of this week, it has soared to a new high of No. 3 on the Billboard Global 200, with the only songs sitting above it as of June 7 being "As It Was" by Harry Styles at No. 1 and "Me Porto Bonito" by Bad Bunny and Chencho Corleone at No. 2.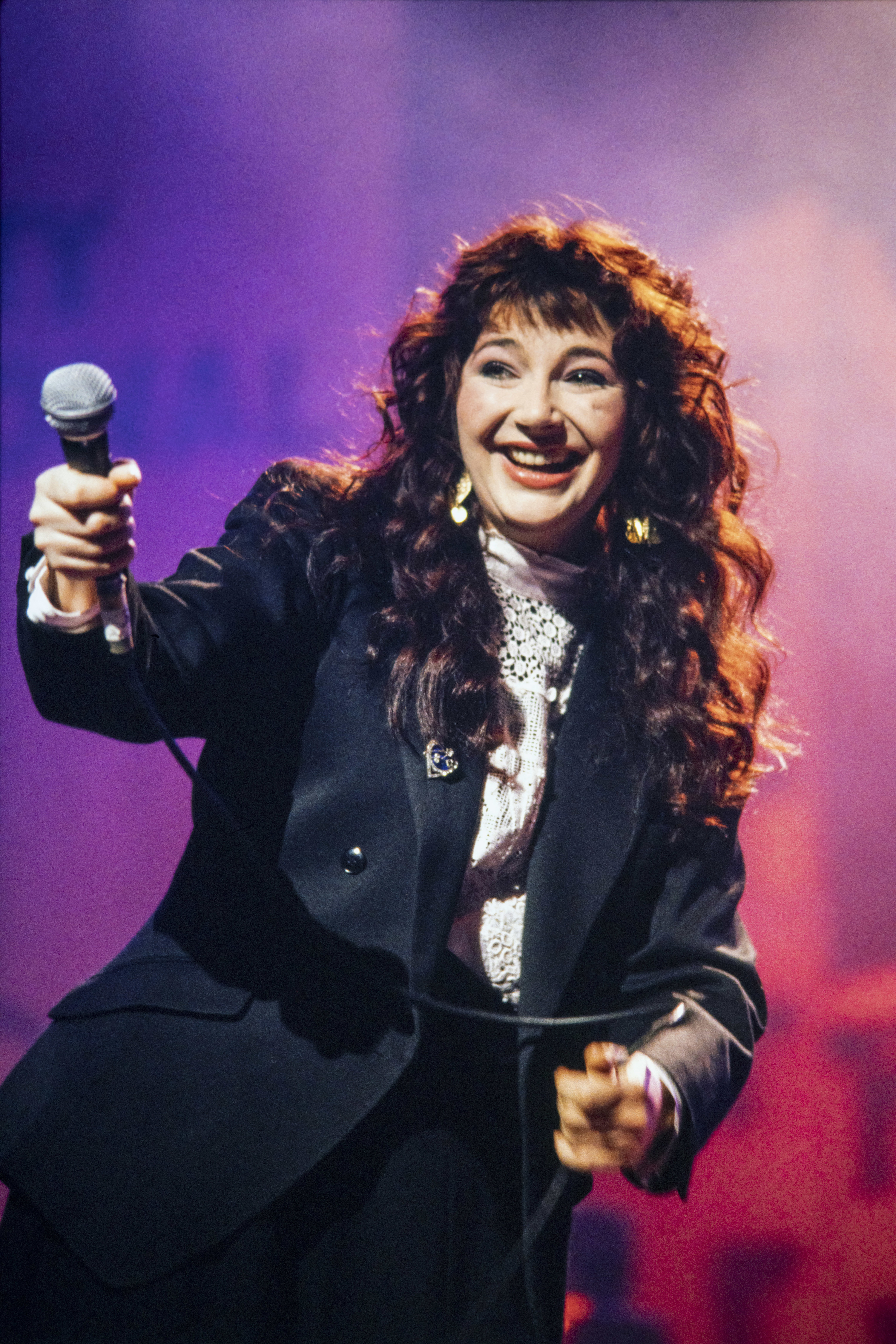 In a rare statement posted to her official website, Kate Bush showed her appreciation for the new life Stranger Things has given her song.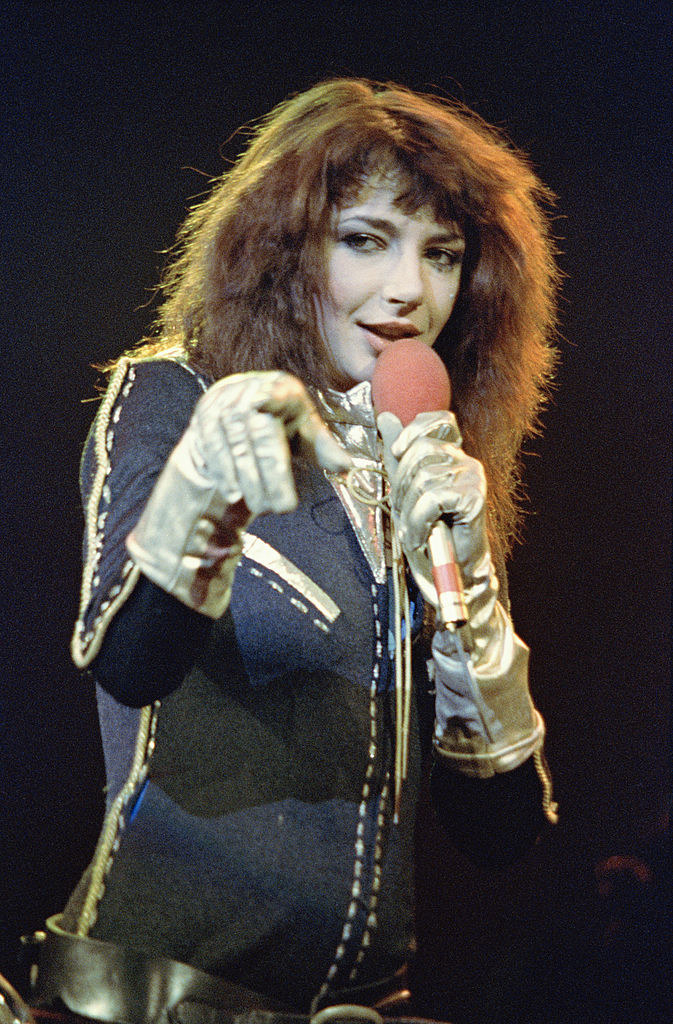 "You might've heard that the first part of the fantastic, gripping new series of Stranger Things has recently been released on Netflix. It features the song, 'Running Up That Hill' which is being given a whole new lease of life by the young fans who love the show — I love it too! Because of this, 'Running Up That Hill' is charting around the world and has entered the UK chart at No. 8. It's all really exciting! Thanks very much to everyone who has supported the song. I wait with bated breath for the rest of the series in July."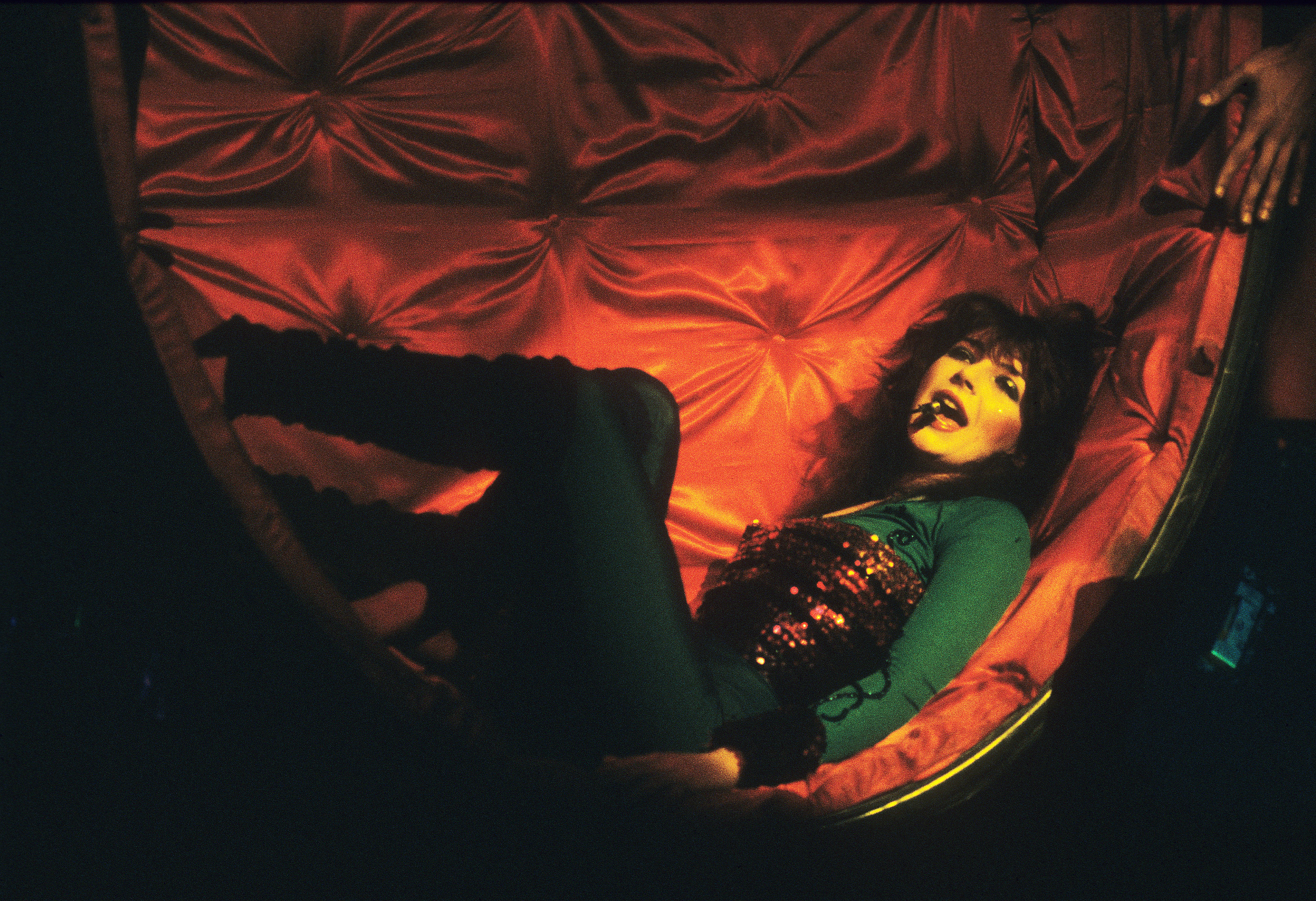 Basically, I absolutely adore how music supervisor Nora Felder's determination led to the biggest TV moment of 2022. And I love that Kate Bush is witnessing a renaissance for her music.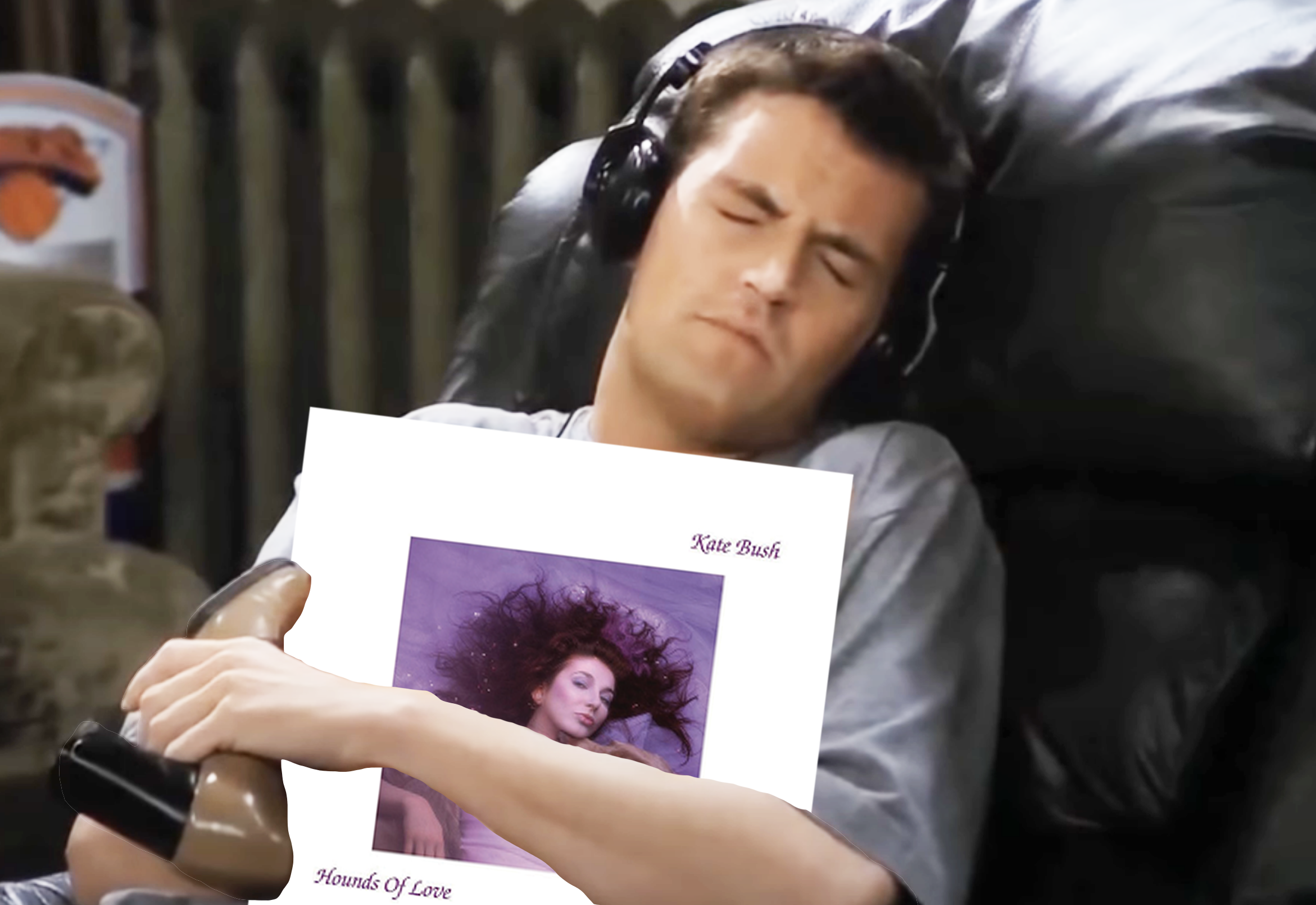 What did you think of the "Running Up That Hill" moment in Stranger Things Season 4? Tell us everything in the comments below!