🚨 Warning: There are MASSIVE — and I mean, MASSIVE — spoilers ahead for Severance Season 1! 🚨

The Emmy-nominated cast, creator, and director of Severance swung by San Diego Comic-Con 2022 to chat about the show and reveal some amazing behind-the-scenes secrets from filming Season 1. Here's everything we learned: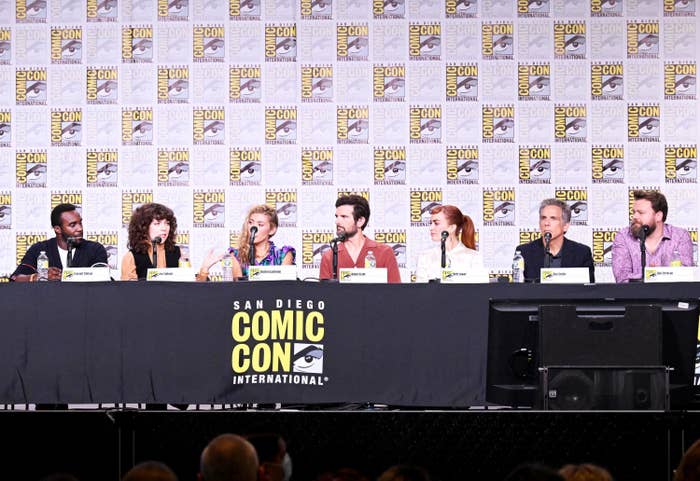 1.
First, creator Dan Erickson joked that the idea for Severance was born out of his own "corporate misery" of working a string of office jobs and wishing he could "skip ahead eight hours and just be done."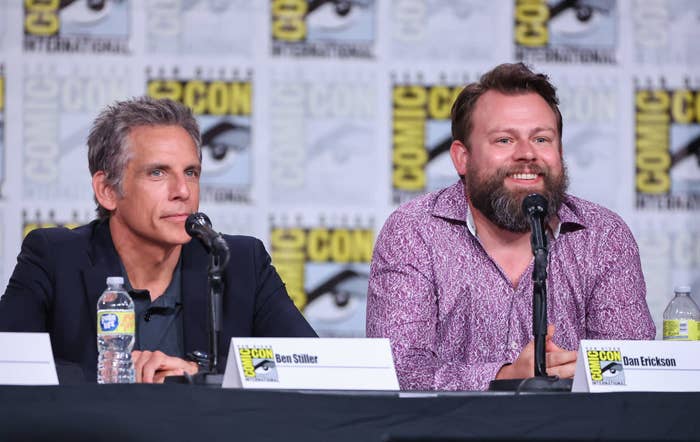 2.
Also, Dan Erickson said he's always loved "sci-fi that gets into the social elements of something" like the film Contact, where the story is more about "how it affects people." He also took inspiration from "a lot of late '90s films" and literature.
3.
Executive producer and director Ben Stiller got involved after reading Dan Erickson's original pilot script for the show that was originally just a writing sample. Ben also explained that when he first read the script, the first thing that jumped out at him was that it reminded him of some of his favorite workplace comedies, like Office Space, The Office, and Parks and Rec, and he was interested in finding the humor in a very dramatic series.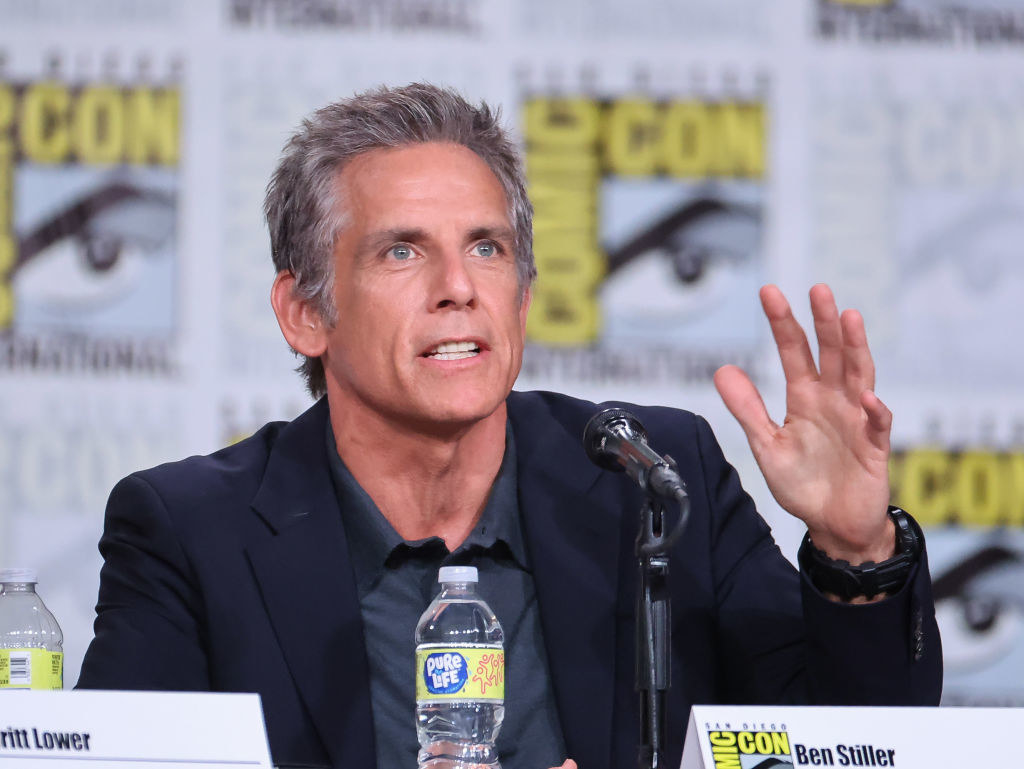 4.
Originally, the Severance pilot opened with Mark lying on the table and waking up at Lumon instead of Helly. In fact, Helly was going to be the "more seasoned person" instead of Mark. Once they switched Mark and Helly's roles in the pilot, it opened up a whole new world where Helly, who is the only woman in the office, can upset the status quo.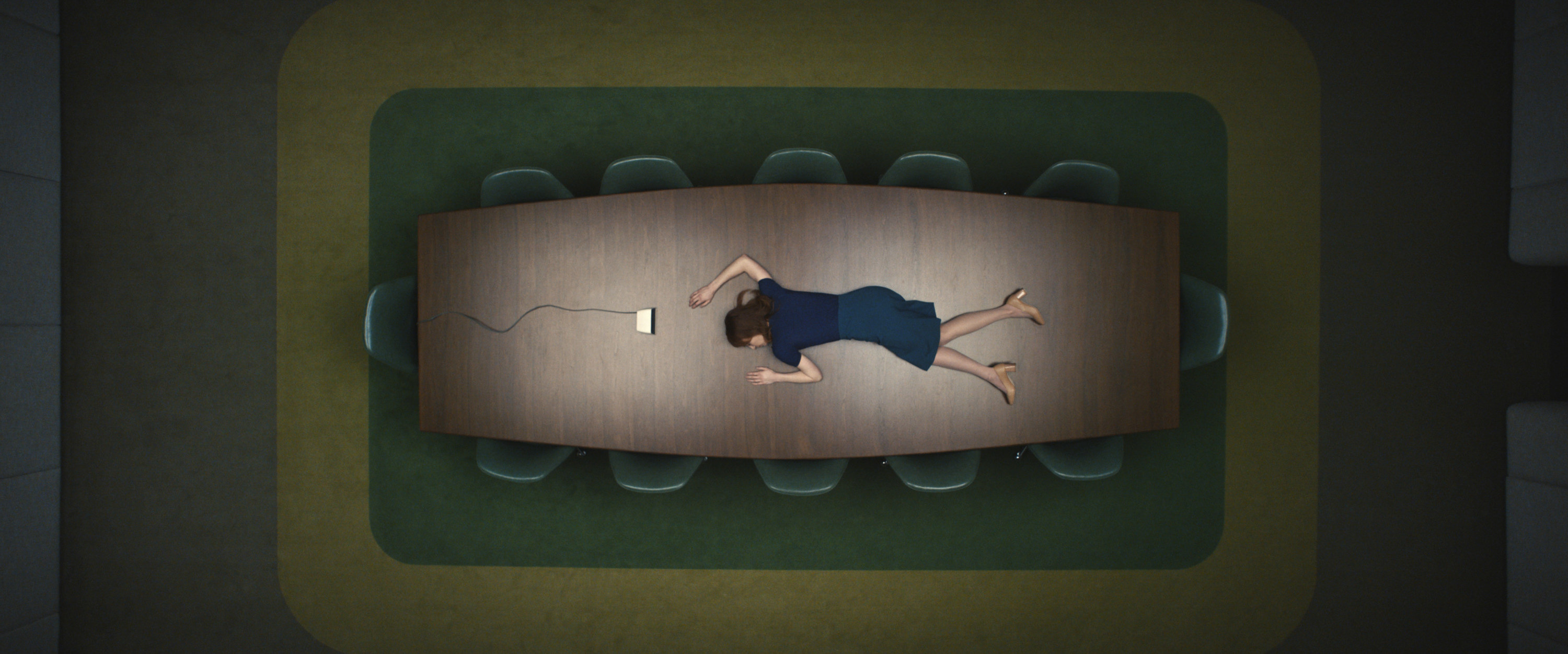 5.
Also, Dan Erickson's original pilot script was a little more "acid trippy" and even included "a pair of disembodied legs that ran by."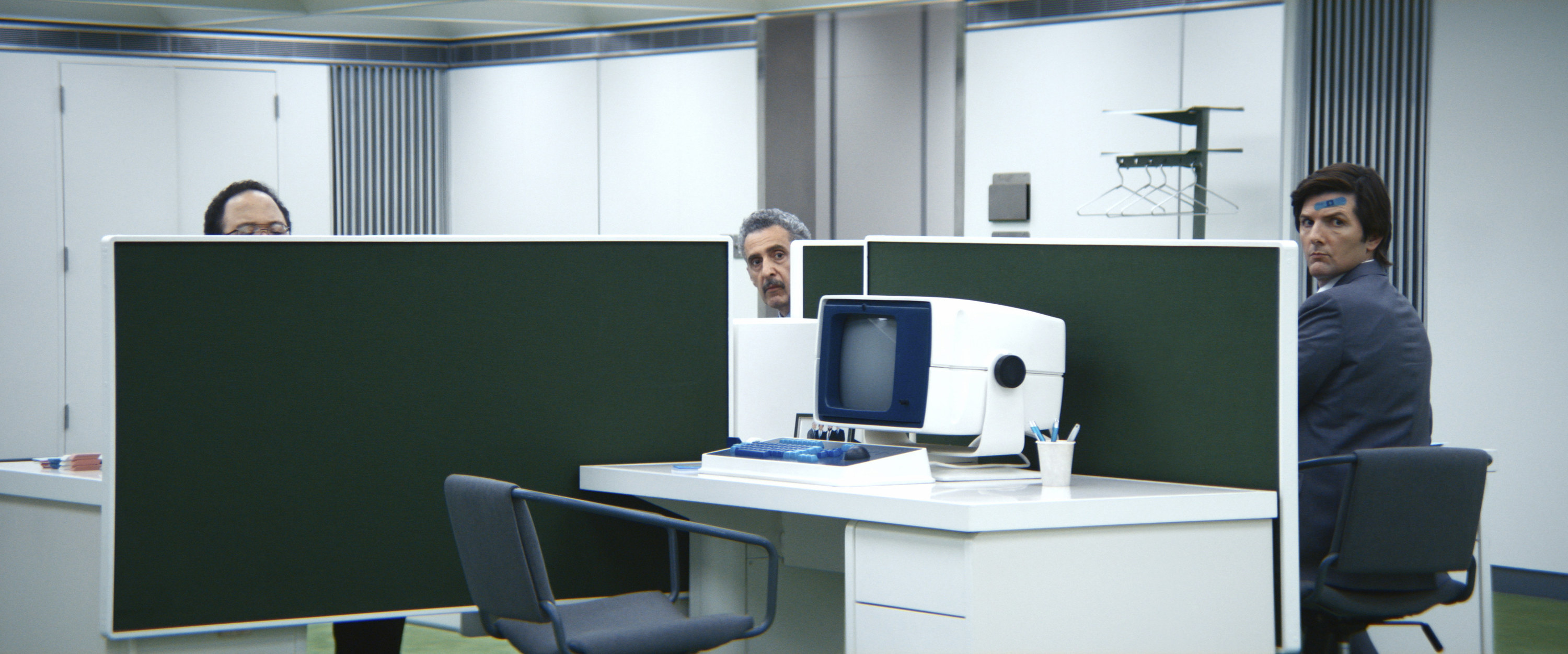 6.
For Season 1, the cast and crew filmed it like a movie, meaning they were jumping around episode to episode and didn't film in order.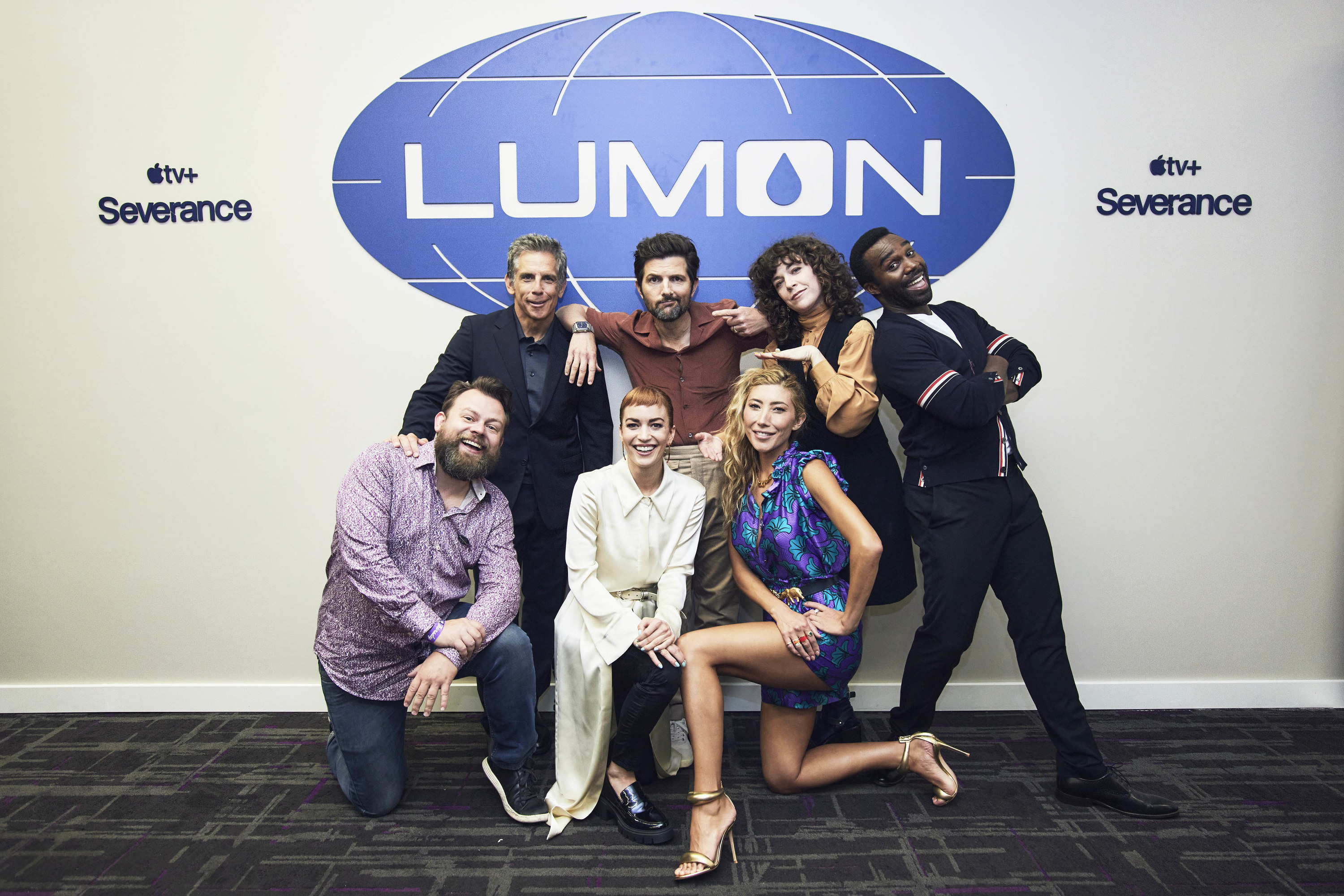 7.
They filmed Severance Season 1 "over the course of almost 10 months," with the team filming from November to June, and then picking up again in August and September. So, because of this shooting schedule, continuity between shots became super important.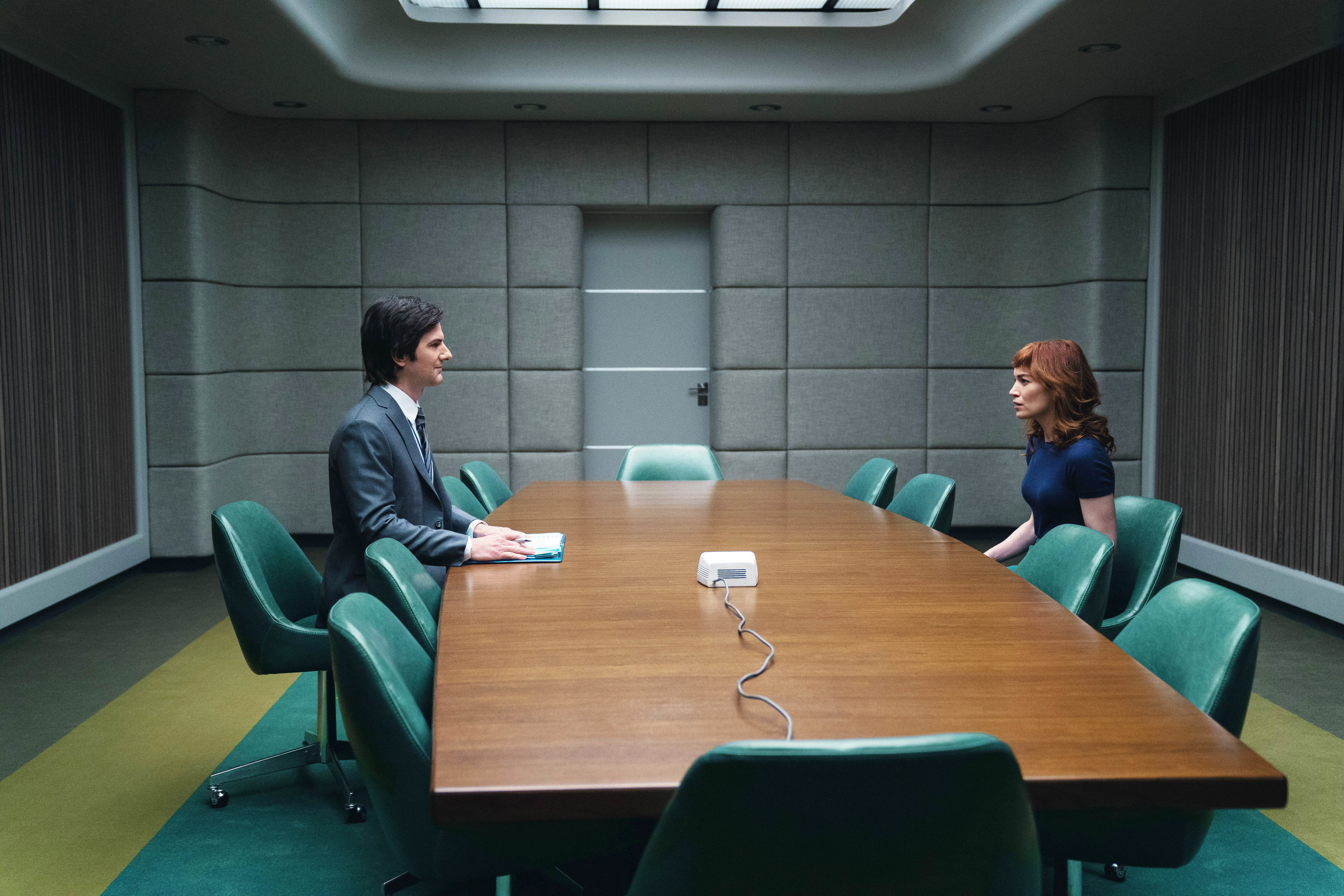 8.
The entire severed floor in Severance was built on a soundstage in the South Bronx in NYC, and it actually took up the entire stage and all of the hallways connected to each other.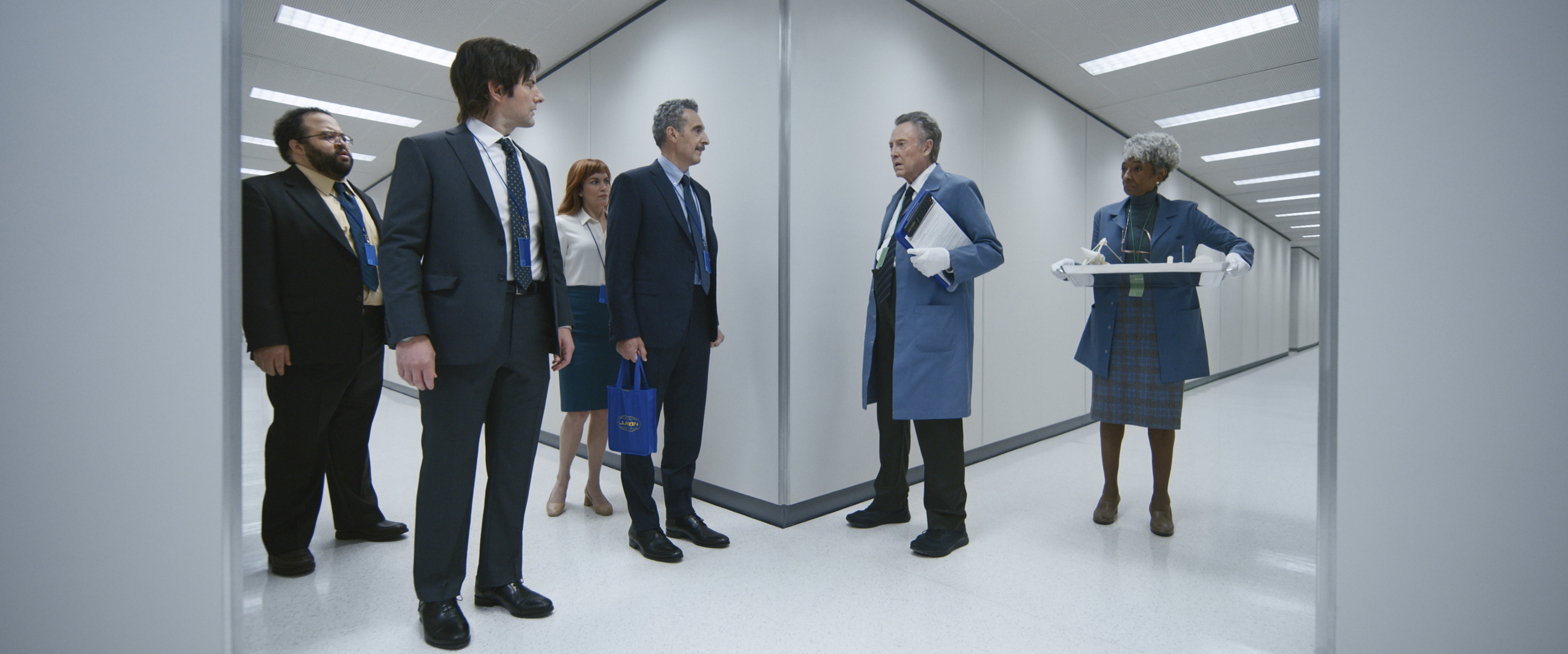 9.
Once the Severance team found Bell Labs in New Jersey, which is the exterior of the Lumon office, they felt like they had found the aesthetic for the series that they had been searching for.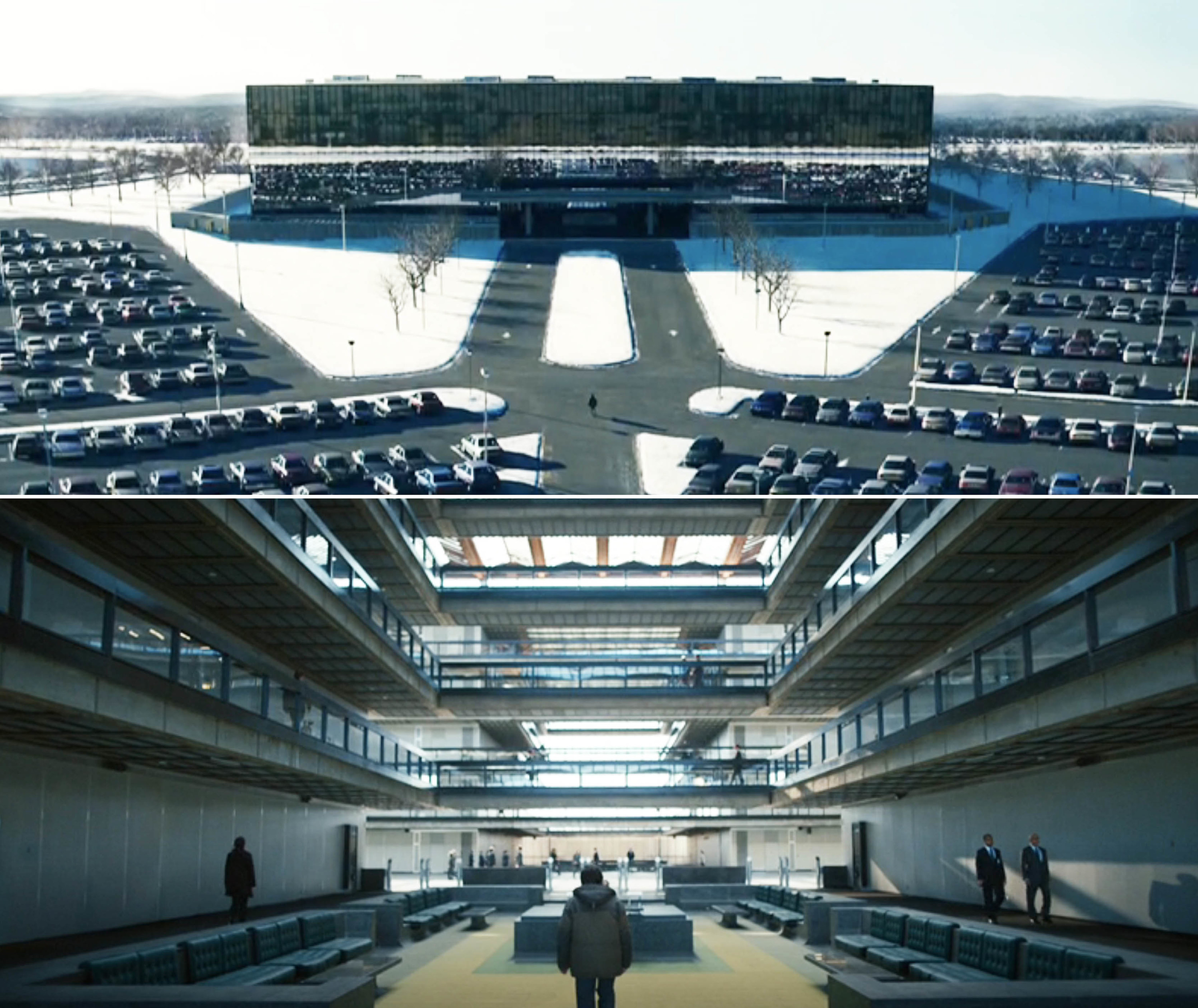 10.
Adam Scott said while he was initially going to approach playing Mark's innie and outie self as two different characters, he ultimately decided to treat it as if they are "different halves."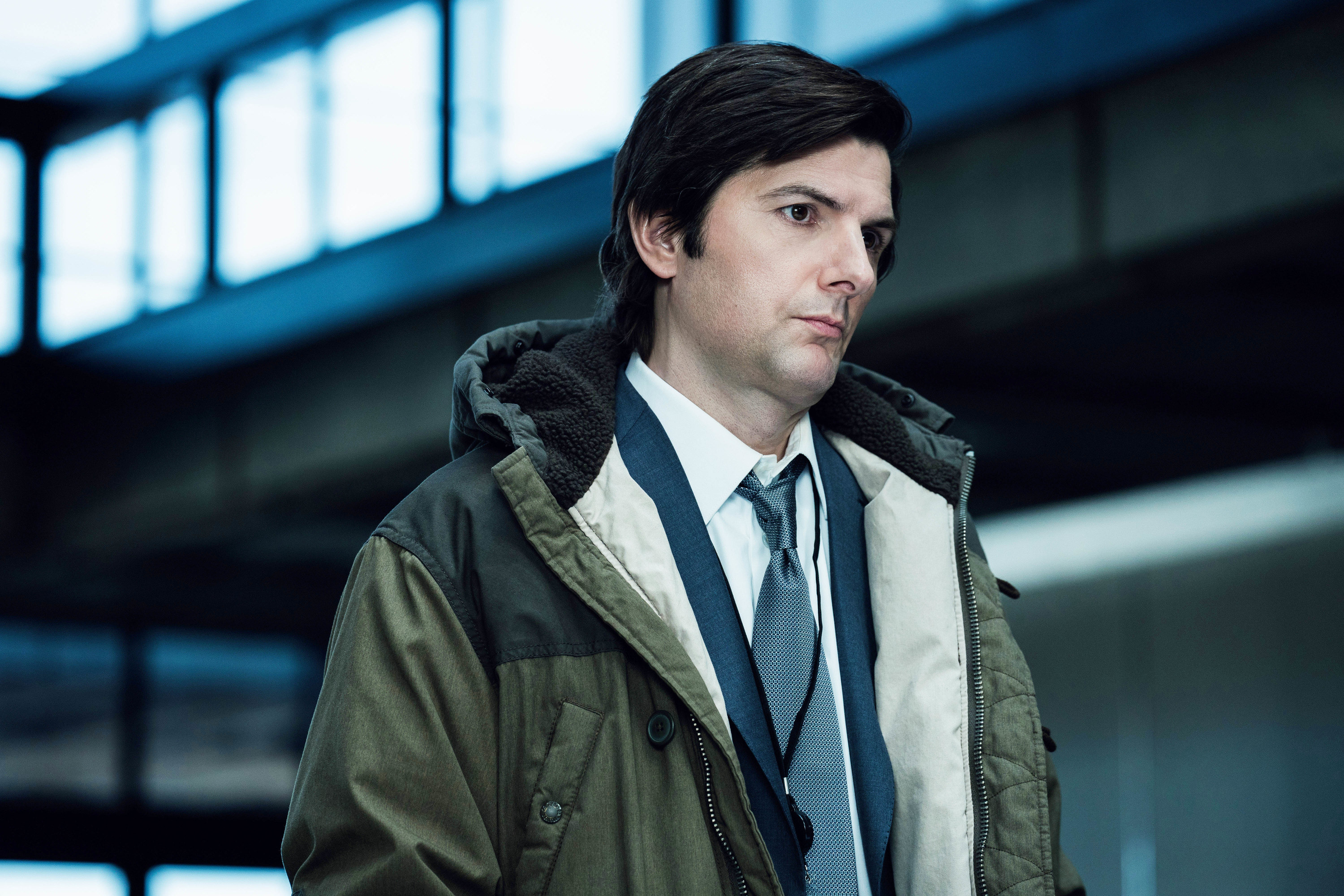 11.
Dichen Lachman knew about the massive Ms. Casey/Gemma reveal that happens during Season 1, and she said a lot of "fine tuning" went into her performance so that she didn't "give anything away."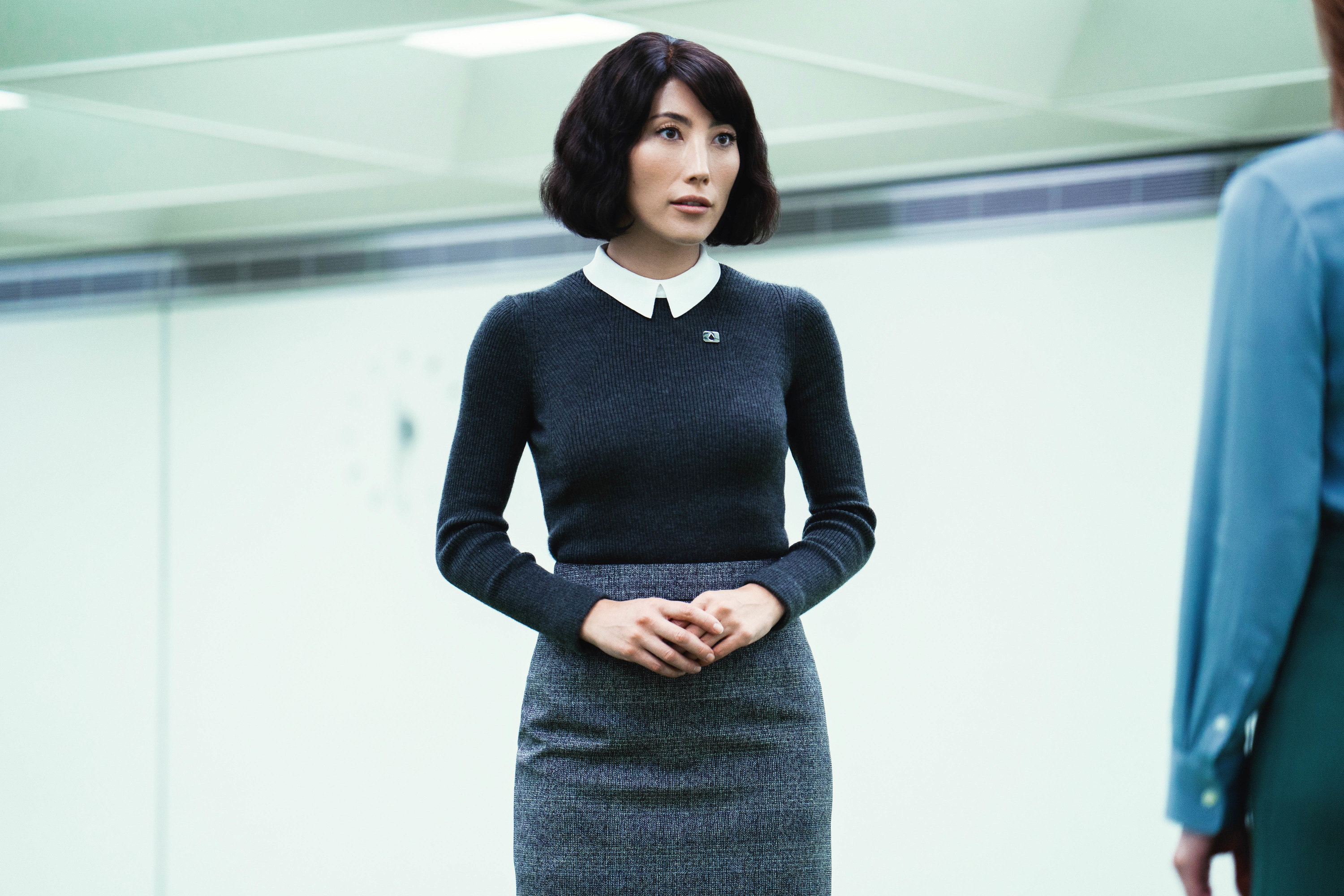 12.
One of the earliest conversations Ben Stiller and Britt Lower had about Helly R. was about her "hair color and thinking about what would look good in the color scheme of the show." And from Britt's audition, Ben knew she would be the perfect Helly.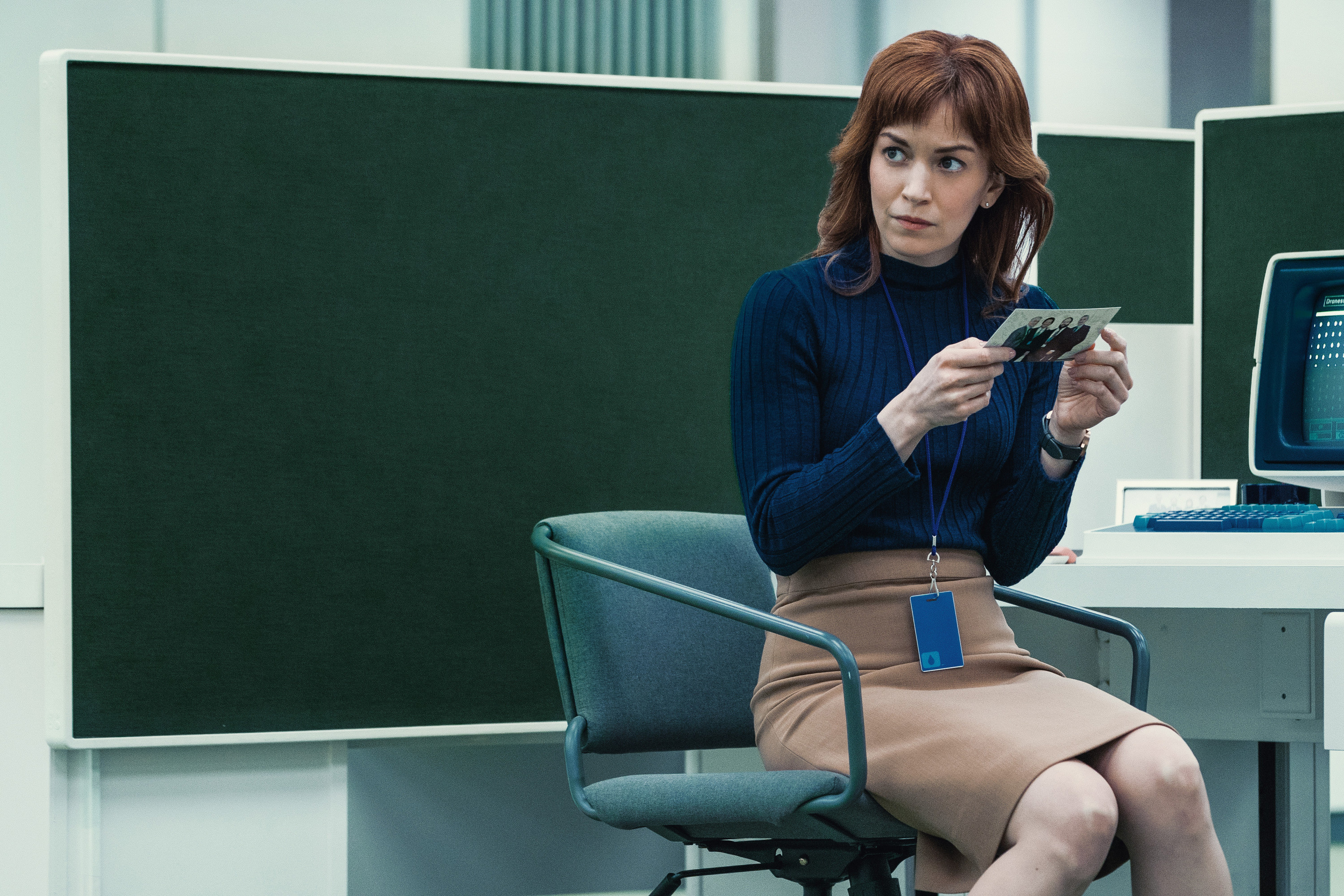 13.
When Britt Lower read the script for Severance, she immediately knew that this was one of the "best roles" she's ever gotten to read for. She said that even if she didn't get the role of Helly, "at least I get to be Helly for today in my bathroom."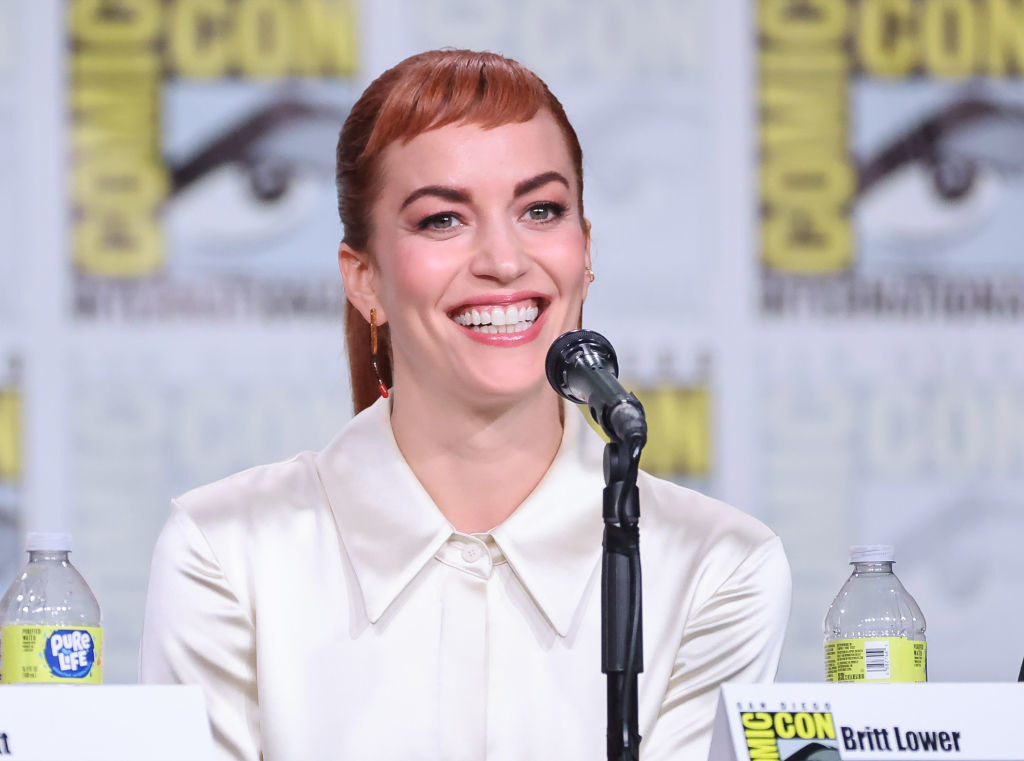 14.
Jen Tullock made the decision to not read the Lumon sections of the scripts because she wanted to remain in the dark like Devon.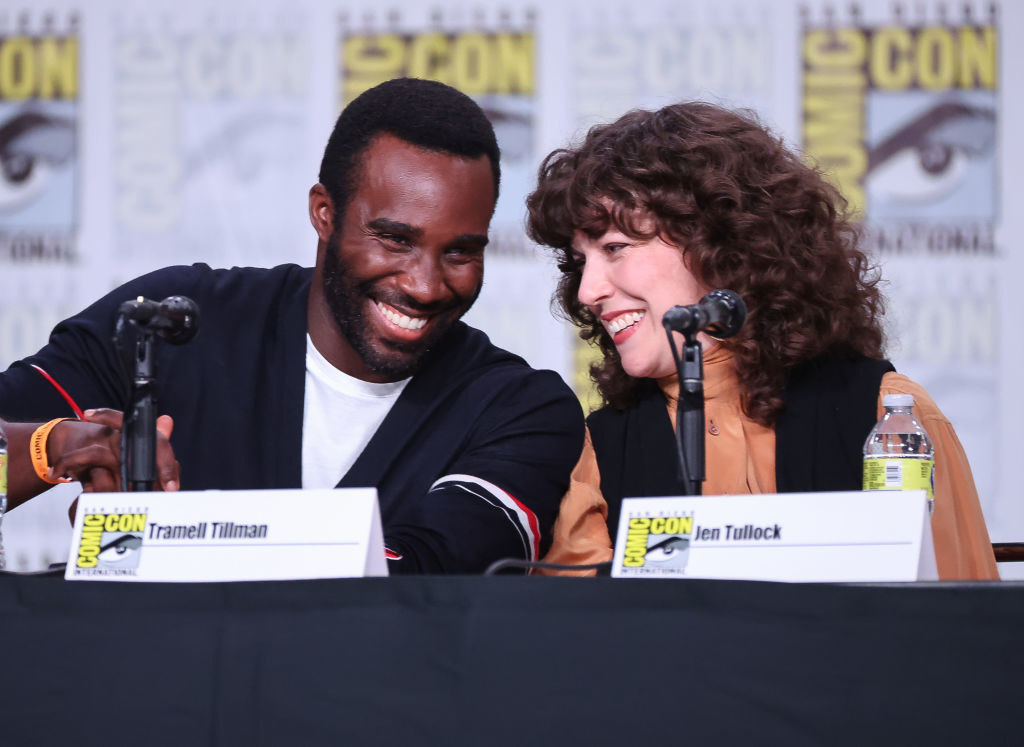 15.
Ben Stiller recalled that Dichen Lachman and Patricia Arquette did a lot of "experimentation" when filming began to try to find the right balance between how much of their outie personalities would be present in their innie characters. He also said it was fun to find the tone of the show through these characters.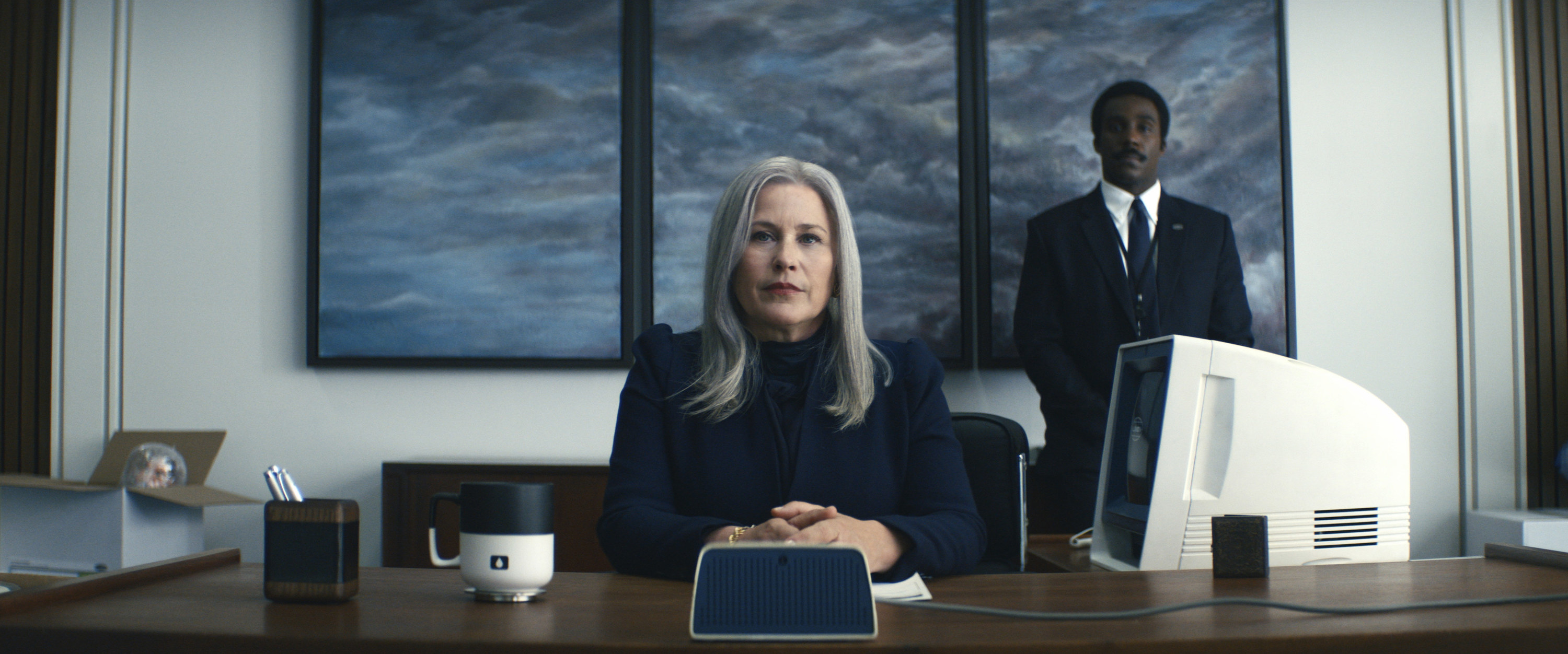 16.
Dichen Lachman said it was "extremely difficult to memorize" the psychological reassessment lines because it was all "very random." However, at one point Ms. Casey says, "He likes the sound of radar," and then we find out that Irving's dog is named Radar, and that was intentional.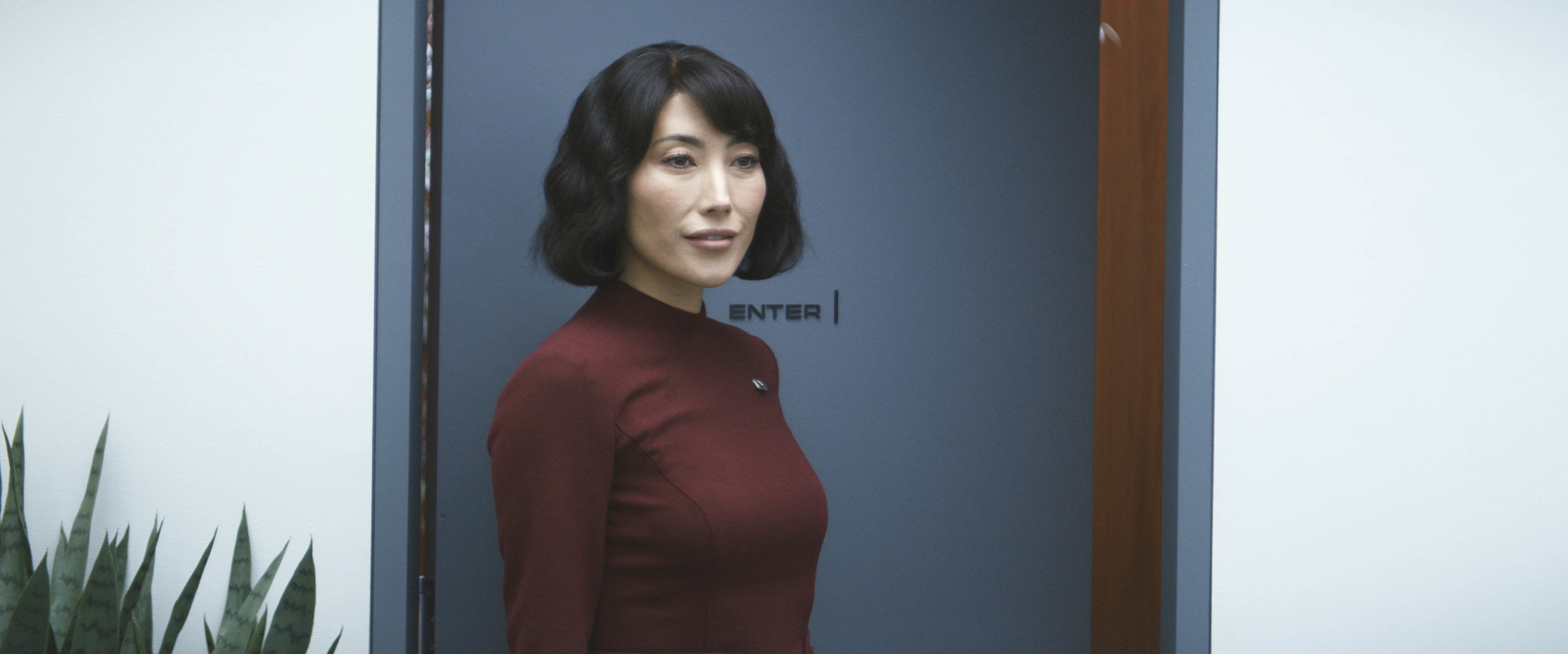 17.
Tramell Tillman said that Seth is "not severed" and he's just someone who has embraced Lumon so intensely.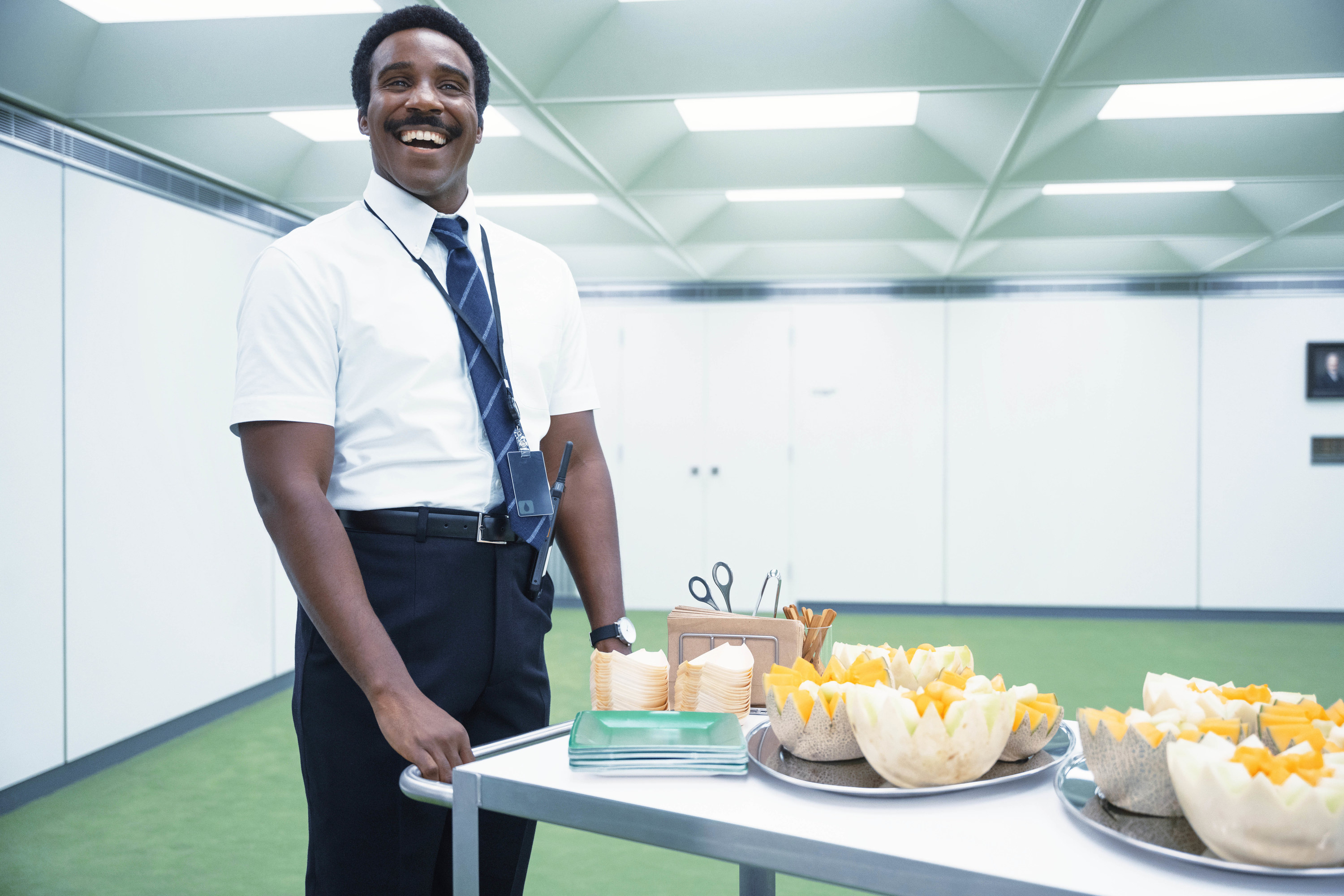 18.
According to Dan Erickson, the original script for Season 1, Episode 9 included more dialogue for John Turturro, but they ended up cutting it so that the only thing Irving says is "Burt."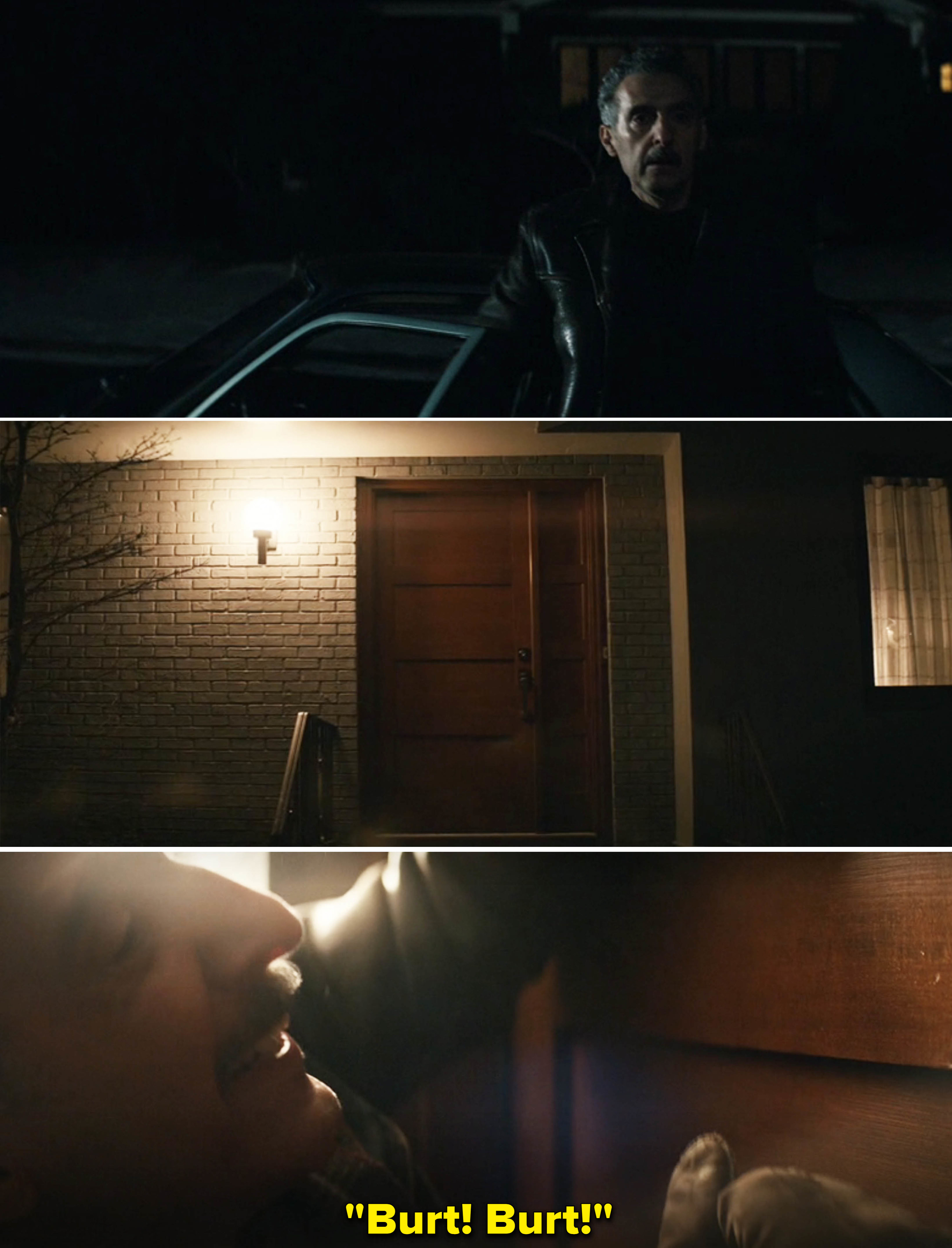 19.
Jen Tullock explained that in the beginning of filming, she and Michael Chernus talked a lot about how their characters are really "all about Mark" and how they relate to him.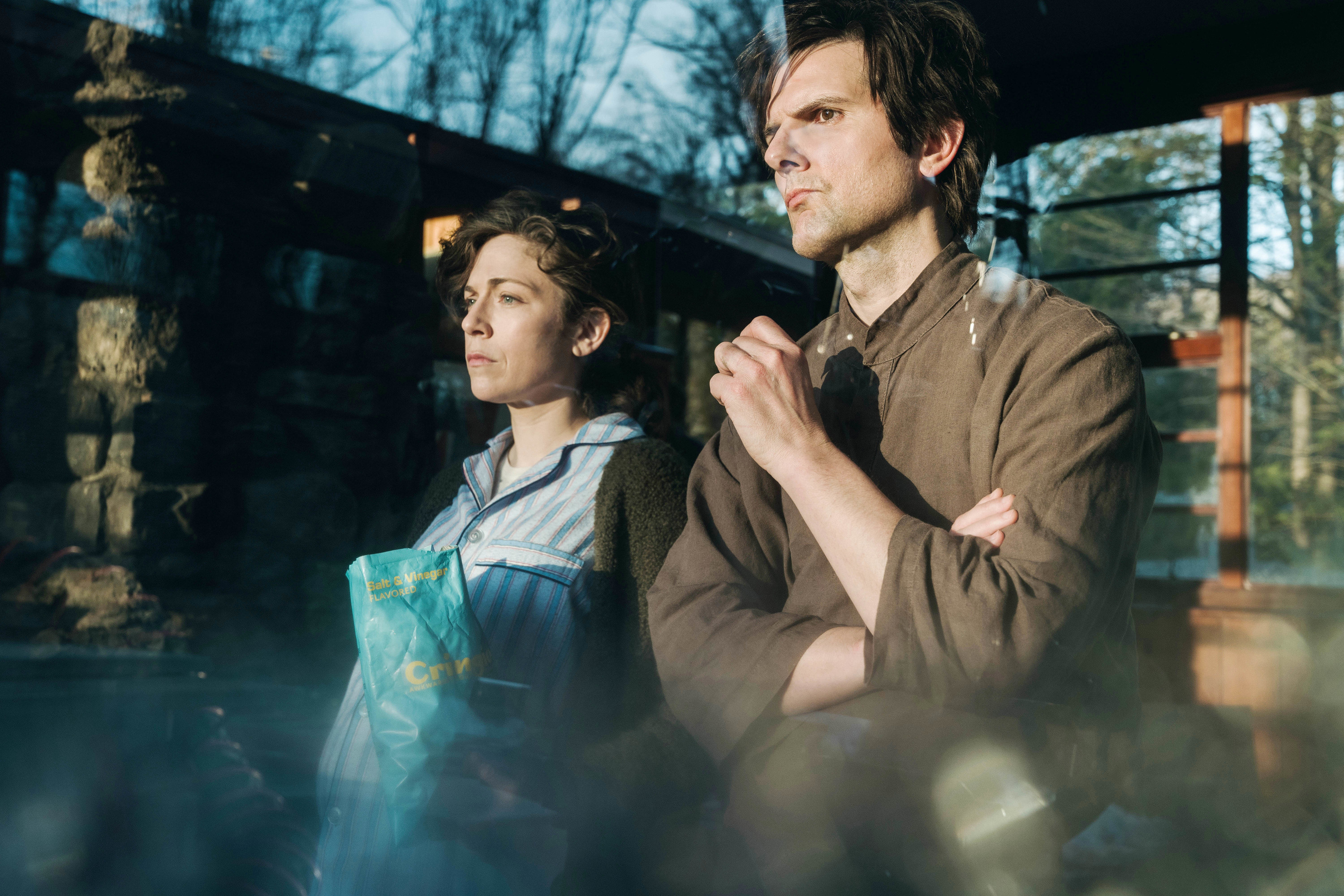 20.
Also, Jen Tullock thought a lot about how Devon also lost Gemma, and while Mark has chosen to "bifurcate his pain, Devin's still very much grieving her friend and sister-in-law."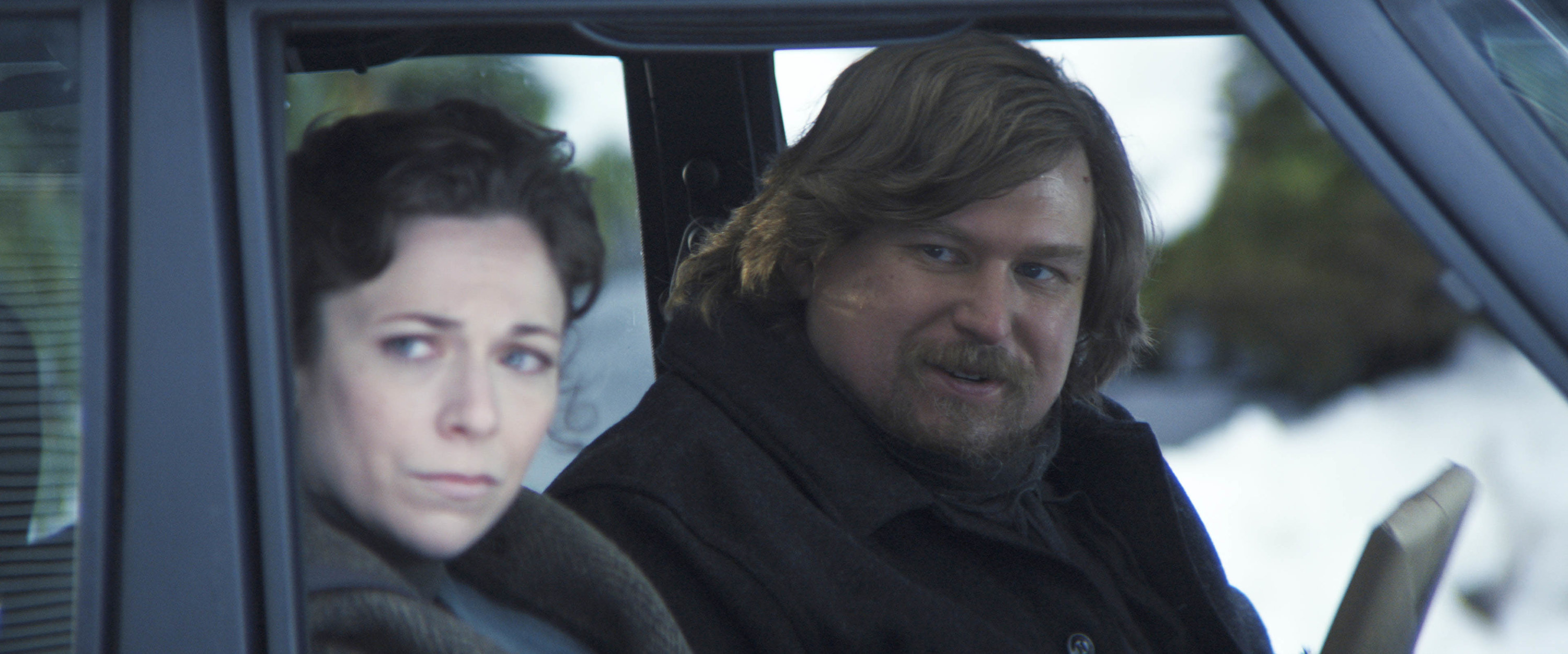 21.
Tramell Tillman said that they actually worked with a choreographer for the musical dance experience scenes in Severance. Also, Ben Stiller added that they shot those scenes "like a music video."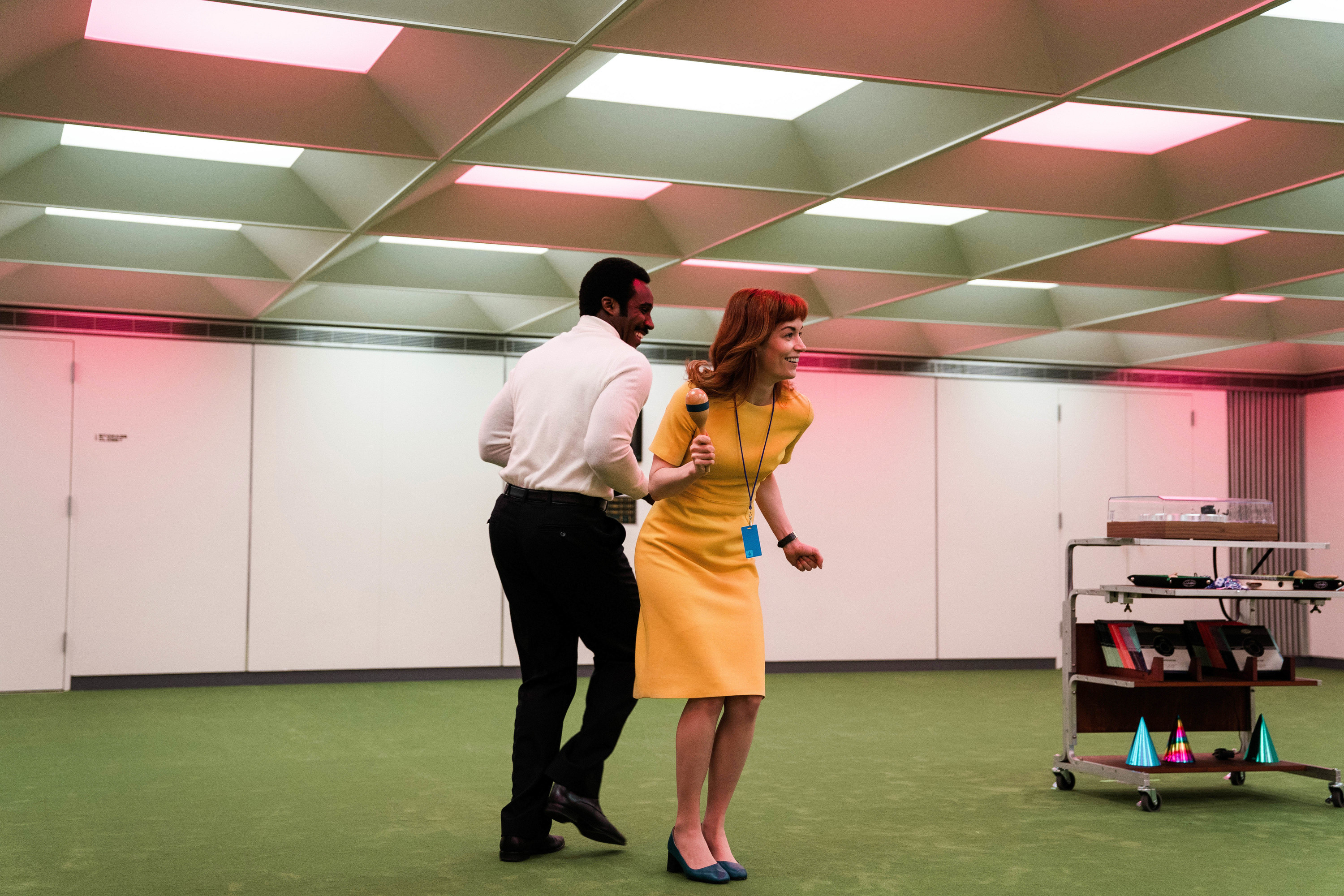 22.
Also, Adam Scott said the cast didn't know that the musical dance experience lights were installed on the set, so when they were first turned on, everyone was stunned and just rolled with it.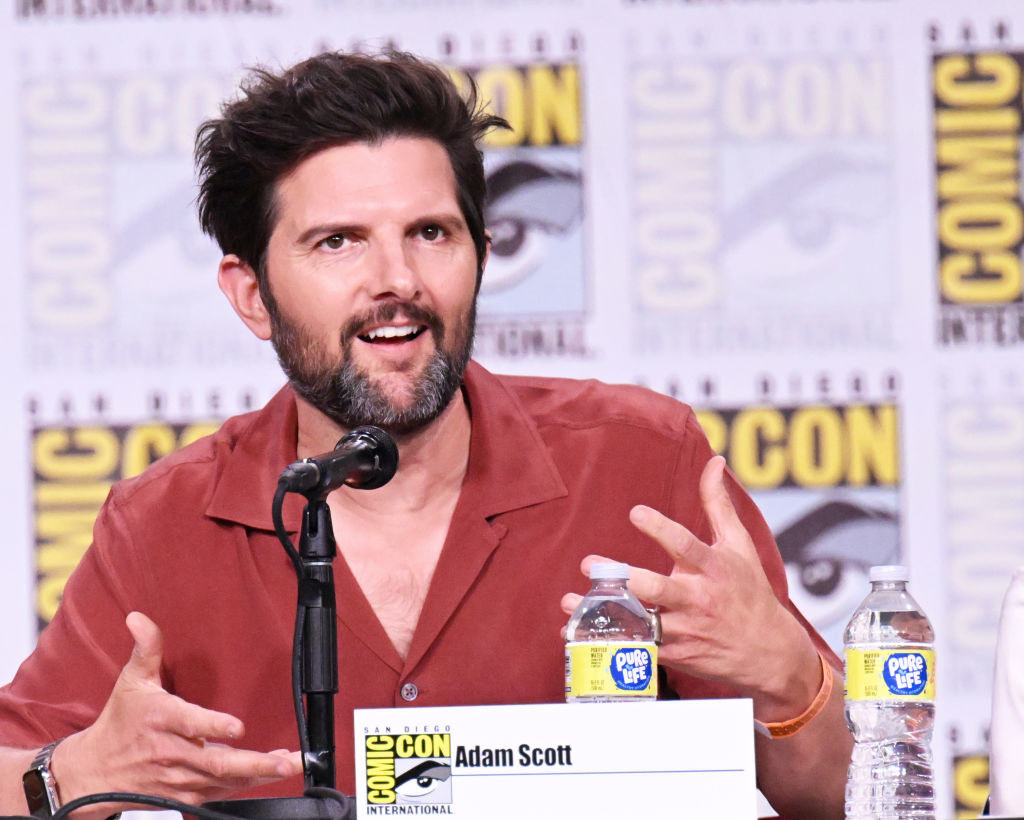 23.
The cast and crew actually watched a real neurosurgeon to show everyone how the severance chip would be inserted in real life. In fact, that same neurosurgeon can be seen in Episode 2.
24.
While filming Season 1, Tramell Tillman said he only broke character once while filming, and it was while he was filming the "kind eyes scene" alongside Adam Scott.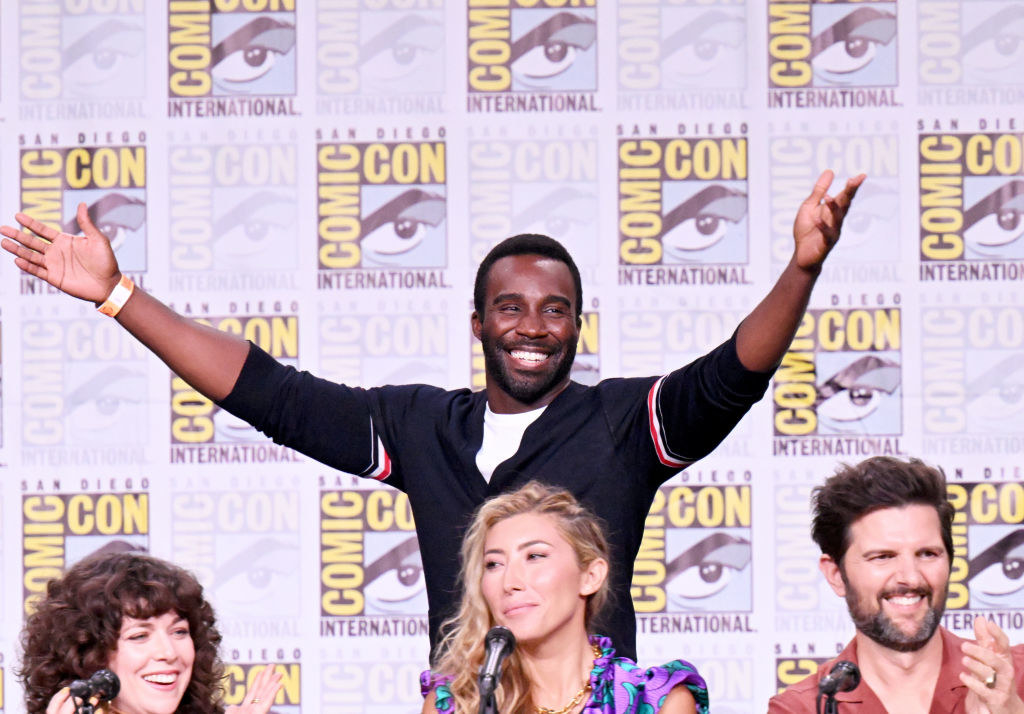 25.
And finally, the cast said that while they all learned refining, Zach Cherry was the "best at it." Britt Lower explained that he would have the numbers "swirling around" and "making art."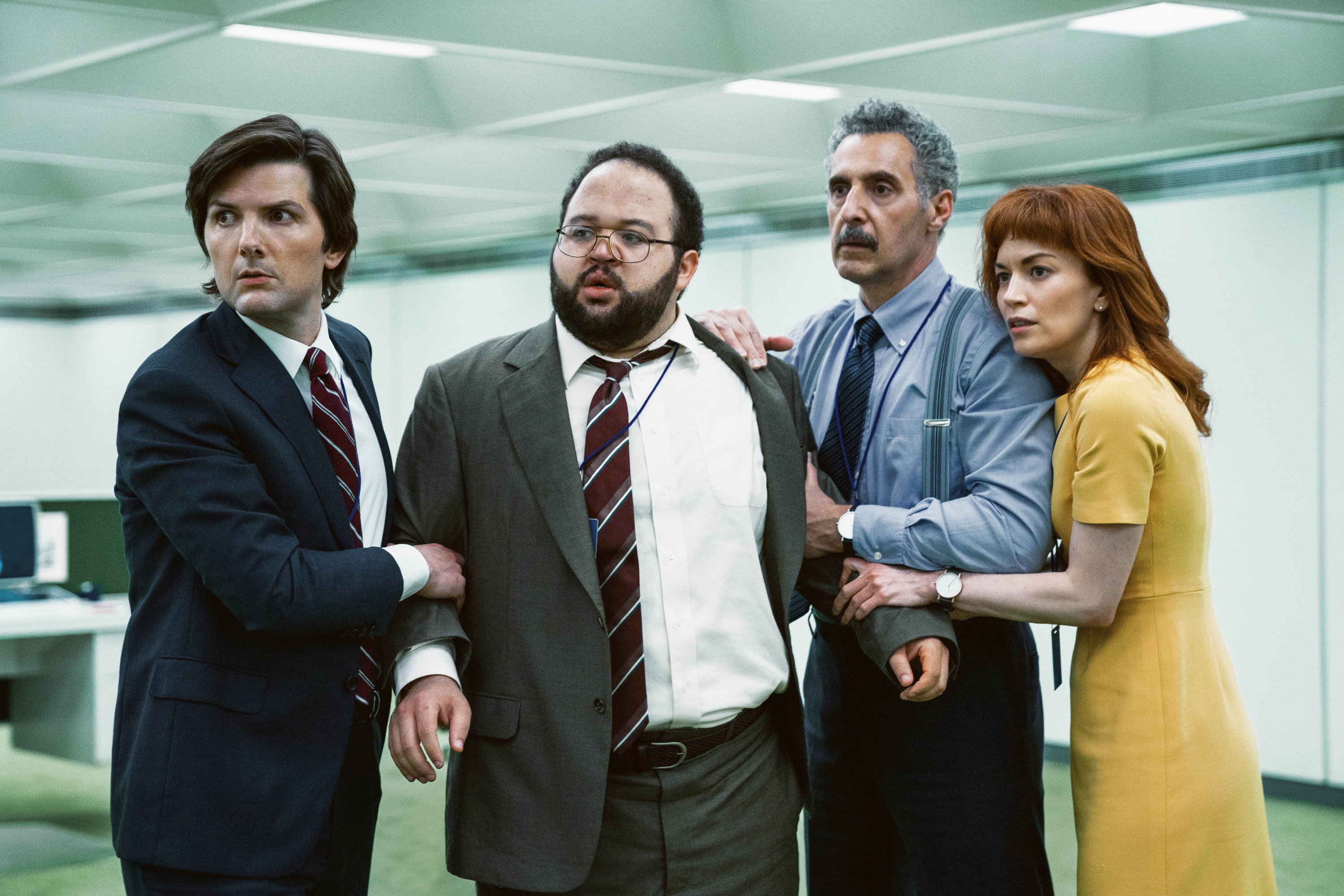 Also at San Diego Comic-Con, developed in partnership with the series' executive producer and director Ben Stiller, Apple TV+ gave fans a unique opportunity to experience first-day orientation at Lumon Industries.
Fans can sign up for registration at welcometolumon.com.