To celebrate Severance and their 14 Emmy Award nominations for Season 1, we sat down with Adam Scott (Mark), Britt Lower (Helly), Jen Tullock (Devon), Tramell Tillman (Milchick), Dichen Lachman (Ms. Casey), creator Dan Erickson, and director and executive producer Ben Stiller to chat about what went into crafting this incredible season of television.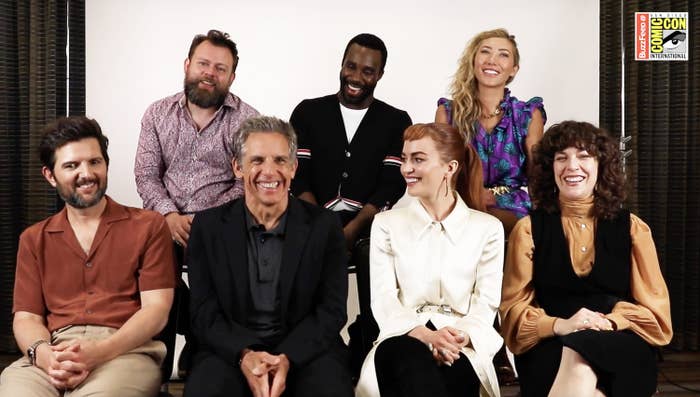 Here's everything we learned:
🚨There are MASSIVE spoilers ahead for Season 1, so if you haven't finished, you might want to come back later.🚨

1.
First, the cast and crew spent a year and a half filming Season 1, and they often wondered if the biggest plot twists would land with an audience. So, once the show started airing, they were incredibly excited that fans loved it as much as they did.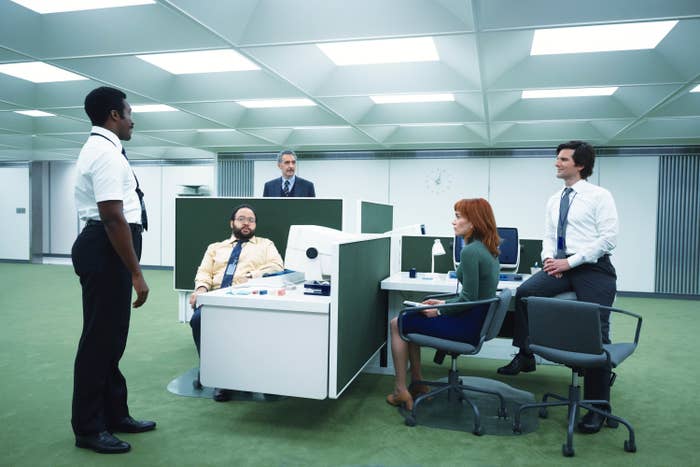 2.
Ben Stiller recalled that he realized the show had found an audience when he overheard someone in real life saying "innie and outie" to one of their friends while explaining Severance.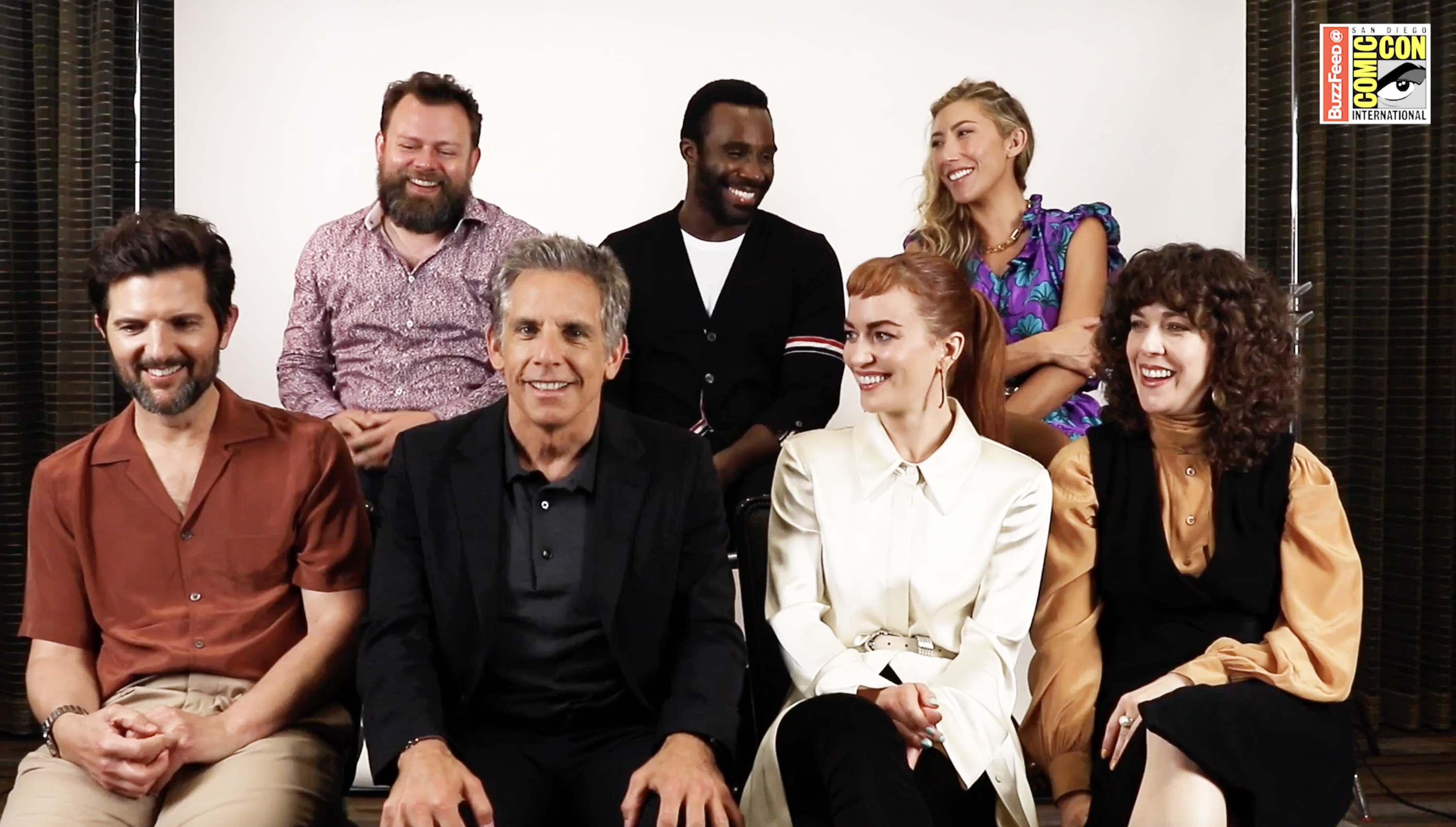 3.
The casting process for Severance was "long," and prior to auditioning actors, Dan Erickson and Ben Stiller had discussed each character so in depth that they had "some very specific ideas" going into the process. However, they also wanted to be "surprised" and discover new things based on what the performers brought to the roles.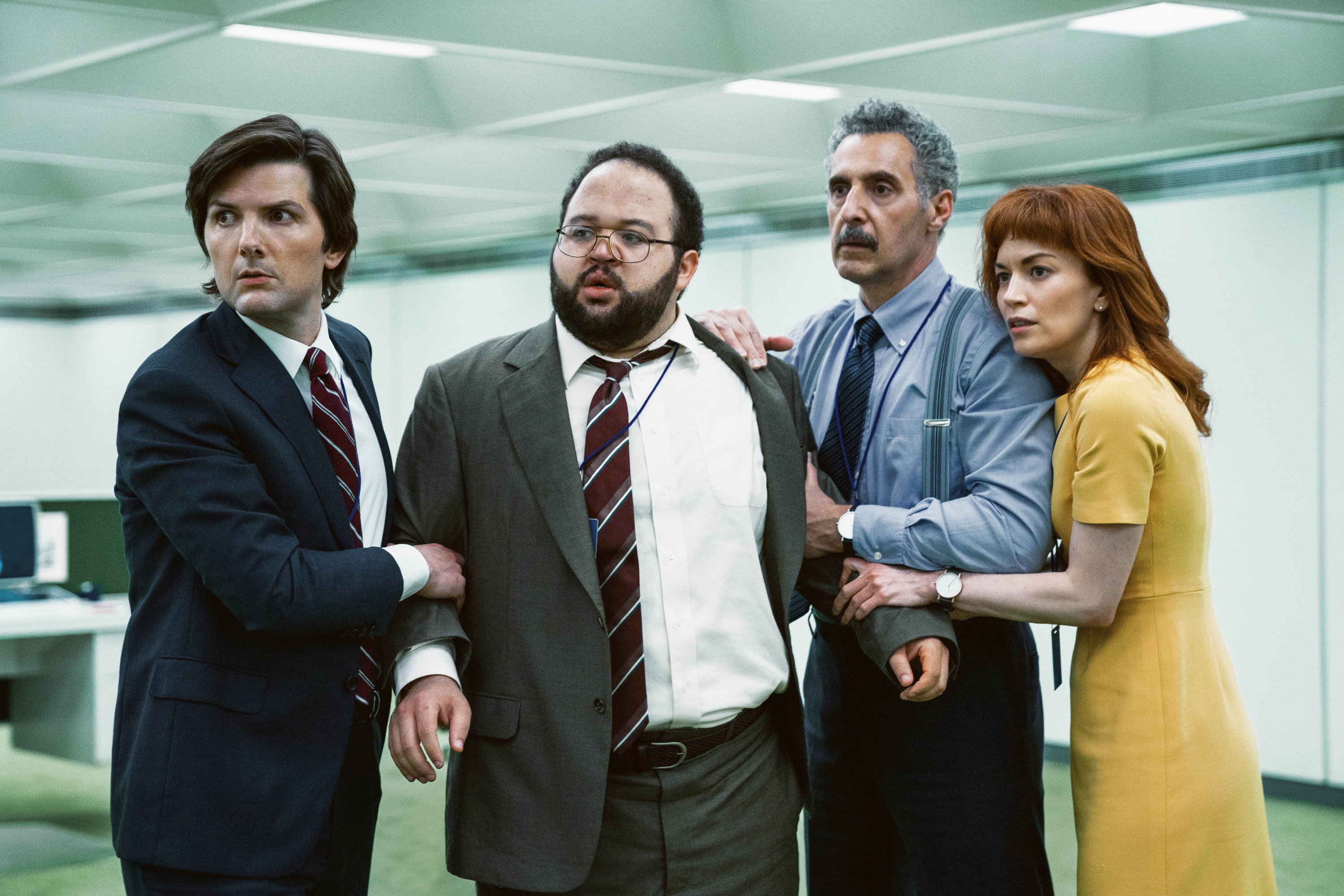 4.
Severance has a ton of mind-blowing twists in its first season, and Jen Tullock, who plays Devon, made the decision not to know any of the big surprises since her character only exists outside of Lumon.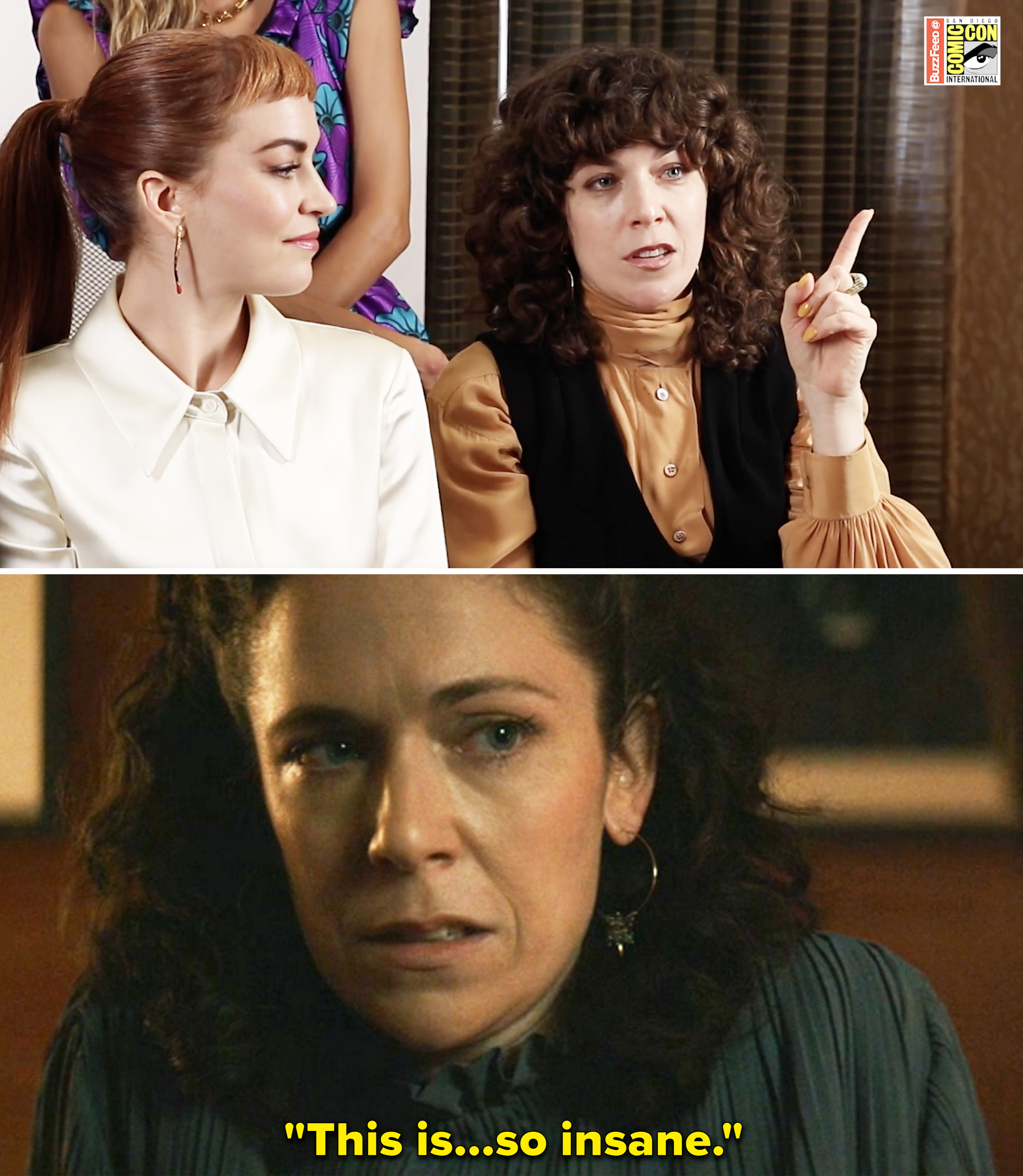 5.
When it came to playing both the innie and outie versions of their characters, Britt Lower, who plays Helly, explained that she approached it as showcasing "the duality of a single person."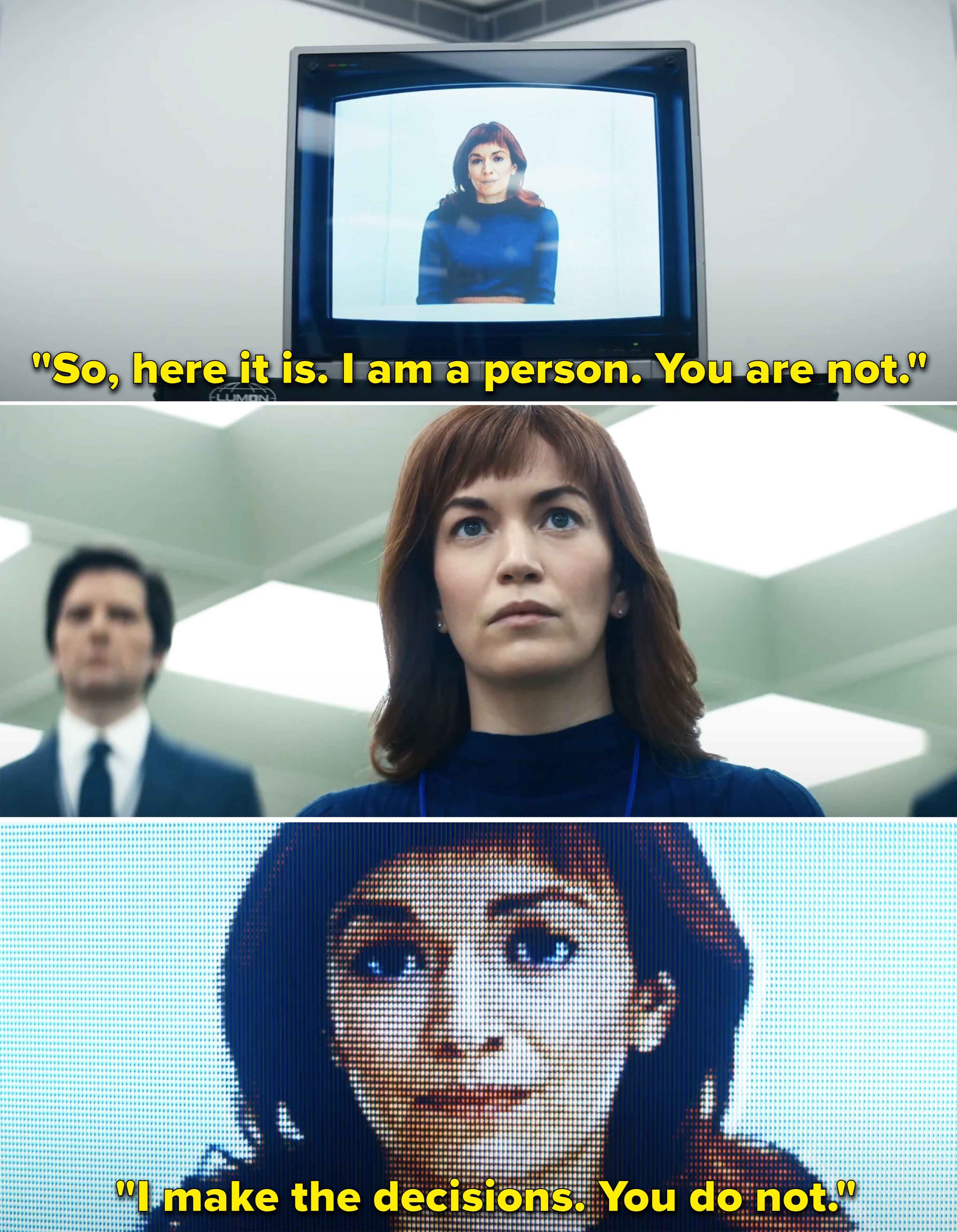 6.
Britt Lower revealed that she has a Helly "graphic novel" where she drew pictures on her wall so she could keep track of Helly's storyline throughout Season 1, since they filmed out of order.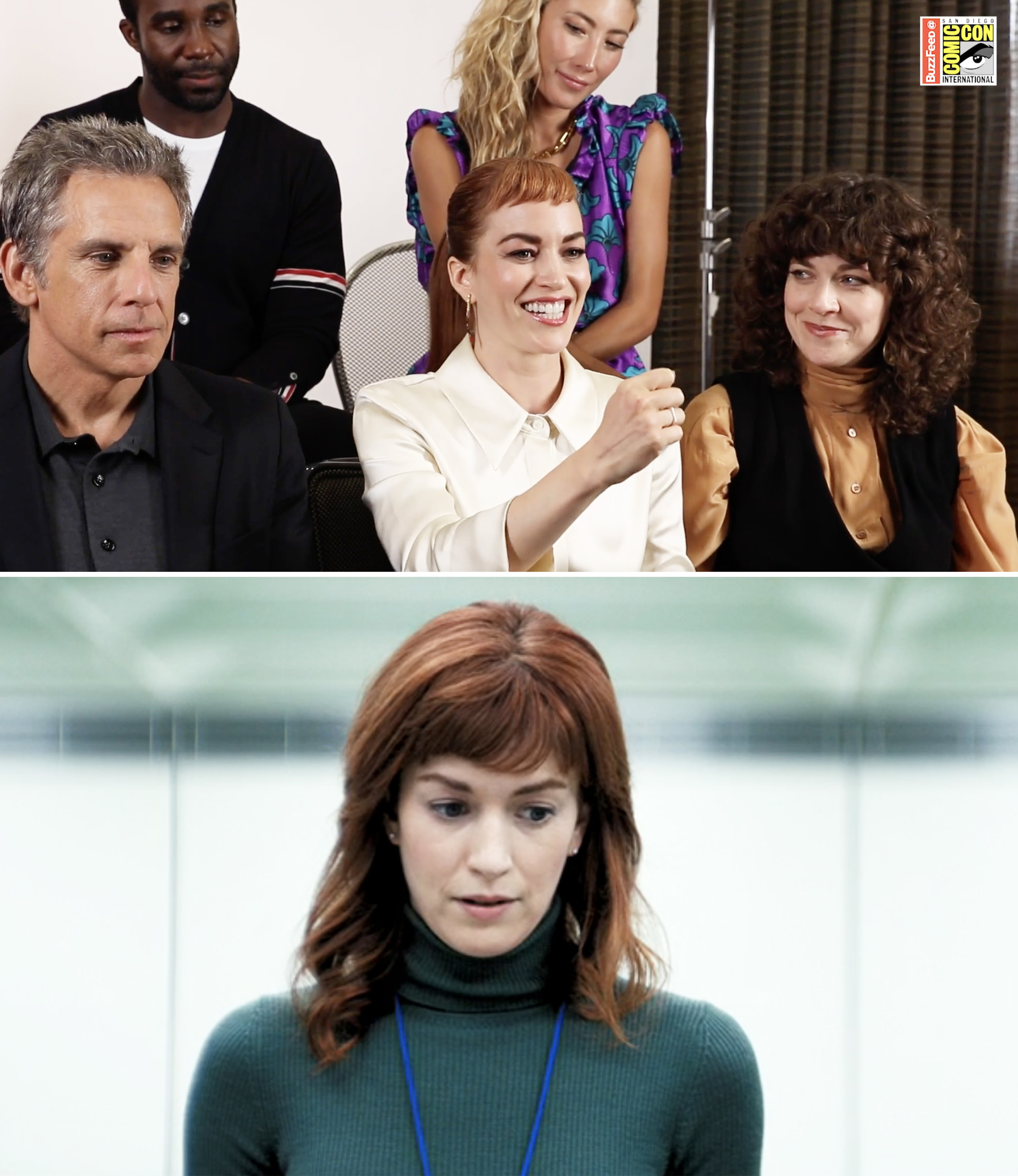 7.
For Adam Scott, he always thought about playing Mark's innie and outie selves as two different characters. In fact, what helped Adam navigate playing these two roles that are different but still connected was when Ben Stiller told him a story about how Michael Keaton approached playing the duplicates of his character in the 1996 film Multiplicity.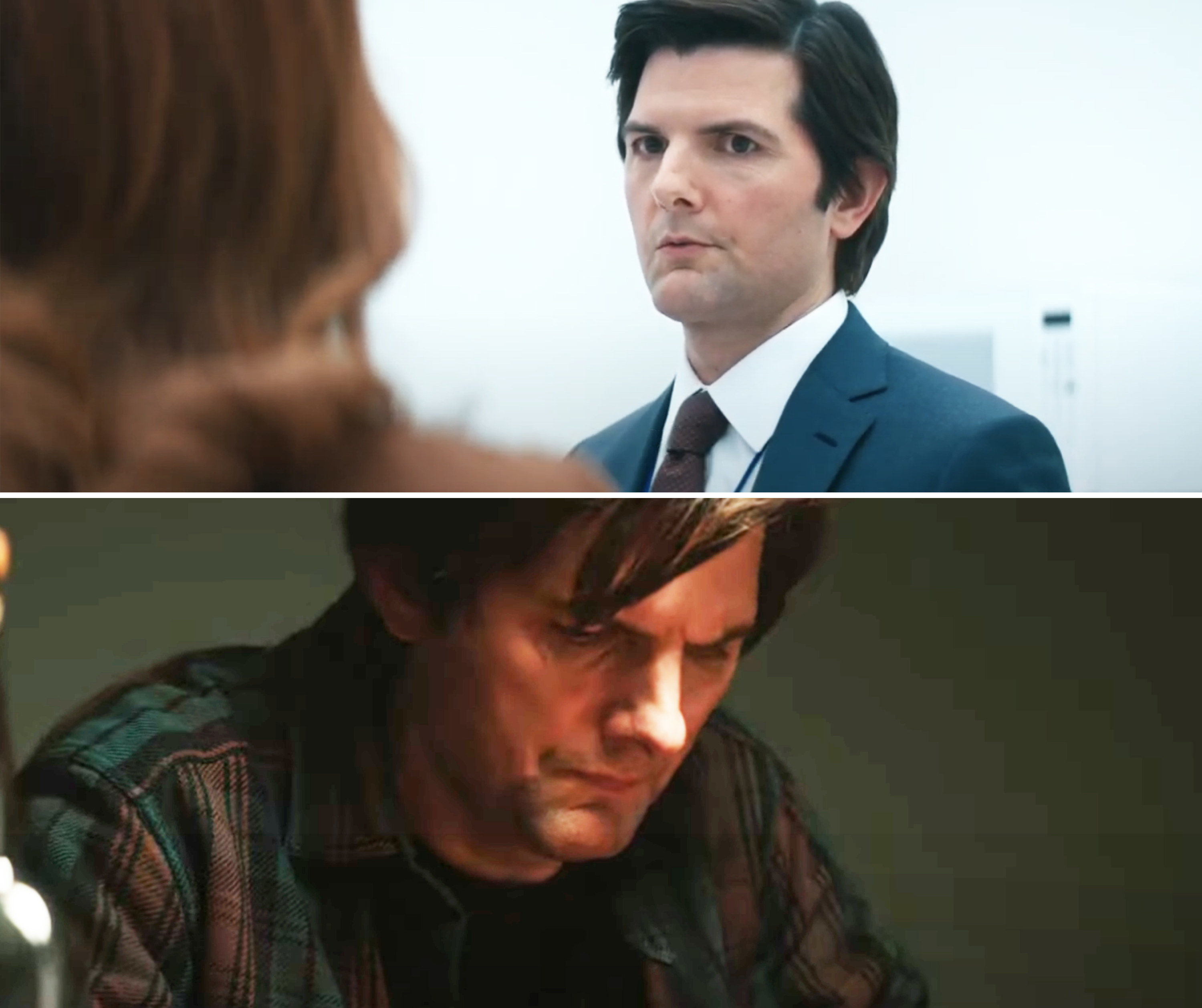 8.
The cast and crew filmed Season 1 out of order like a movie. So, instead of filming episode by episode, which is usually standard for TV productions, they filmed pieces of episodes each day. Ben Stiller explained that this made it even more challenging for the actors to keep track of where their characters were in this complex story.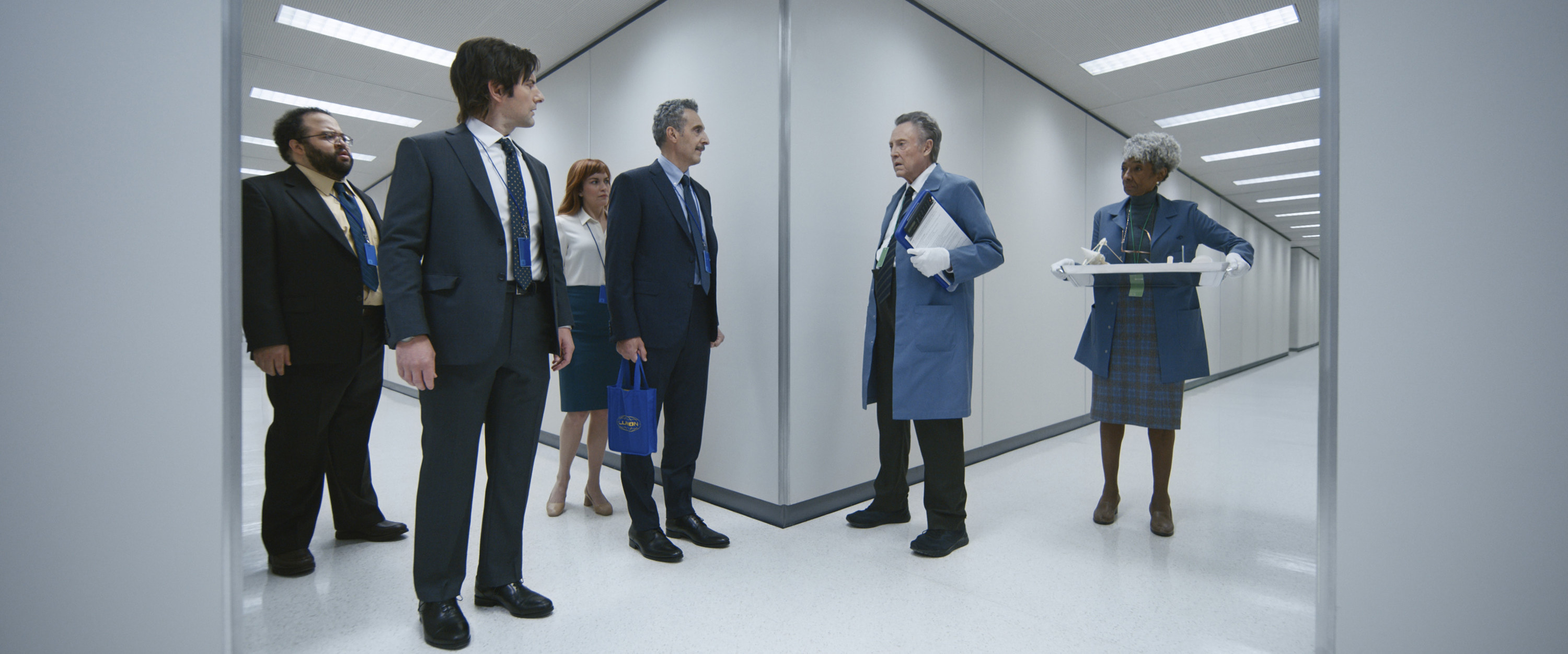 9.
The cast felt very lucky to have Ben Stiller as a director on the series because of his experience as an actor. Dichen Lachman, who plays Ms. Casey, explained that Ben really took his time and wanted to try as many different options when it came to developing the characters, which is different than how some other directors work.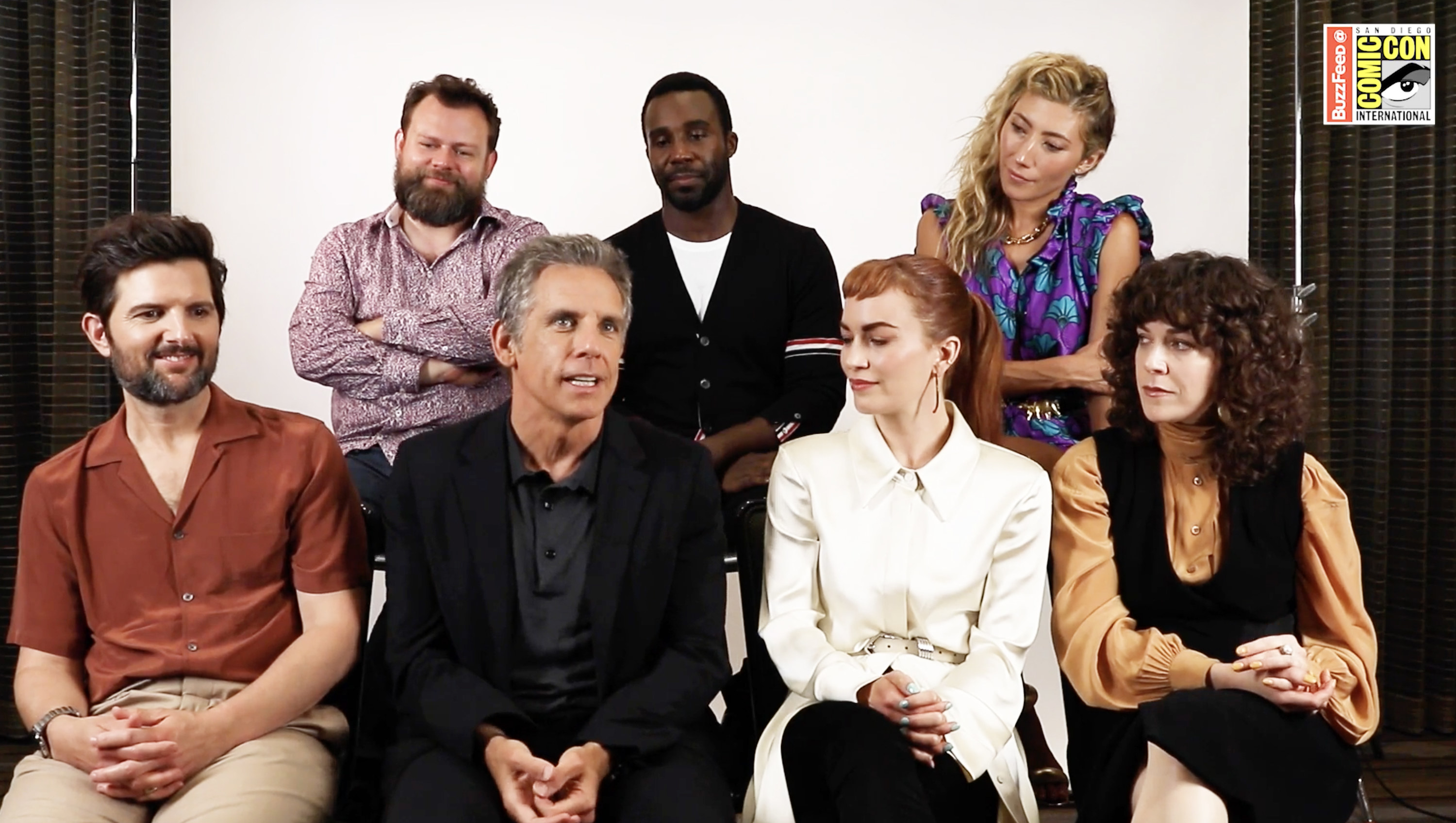 10.
Dichen Lachman said that she found out the big Ms. Casey/Gemma twist right at the beginning. Not only was she "fortunate" enough to read all the scripts at once, but during the audition process, Ben Stiller actually told her about the twist.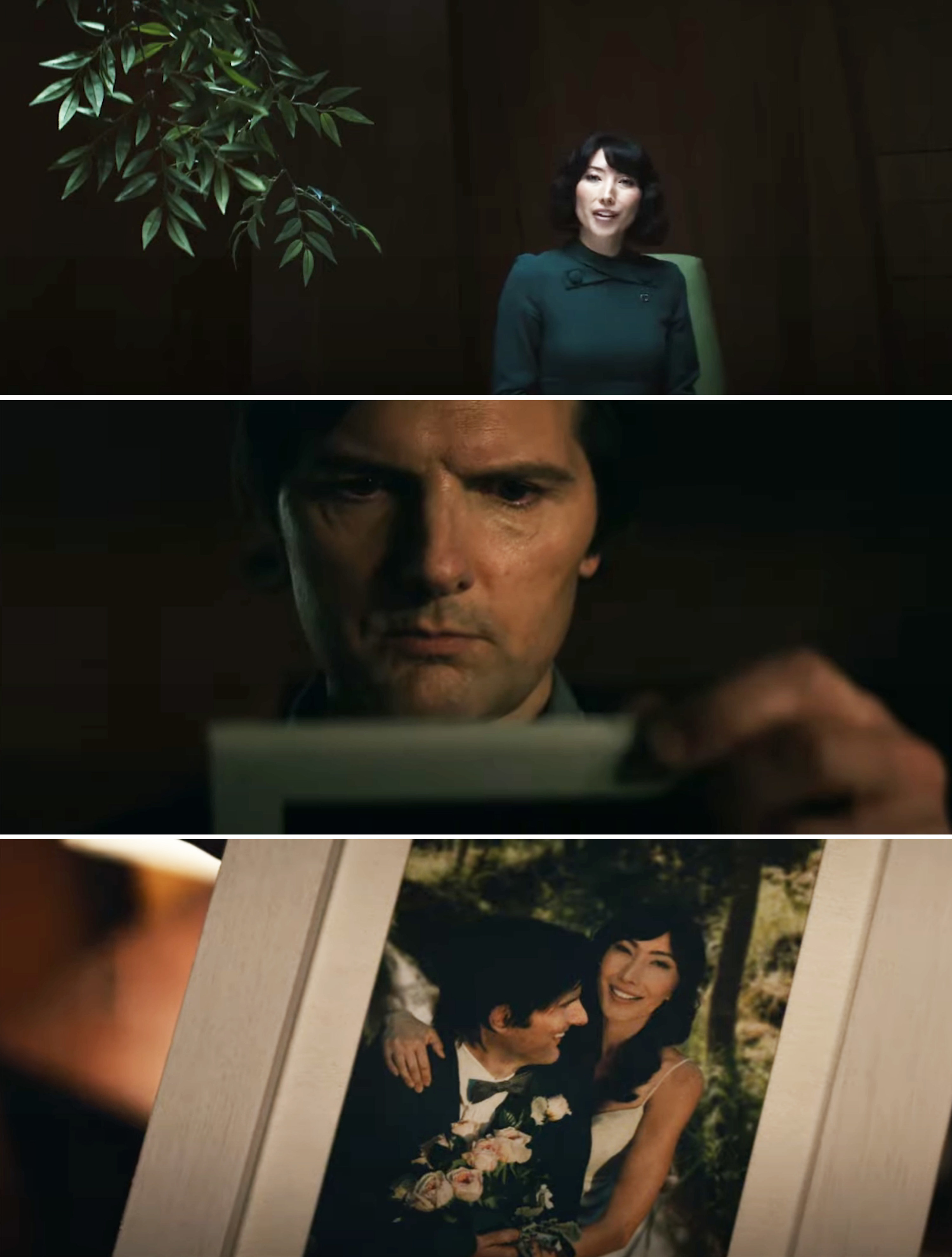 11.
Britt Lower explained that it was wild to film the Lumon gala in the Season 1 finale, where we learn that Helly's outie is actually an Eagan, mostly because the set was filled with just massive pictures of herself. She said she used the "shock" of being on that set to help inform her performance.
12.
Jen Tullock revealed that filming her scenes in Season 1 opposite Patricia Arquette were some of the best moments for her. She was incredibly nervous and was just in awe of getting to work with Patricia.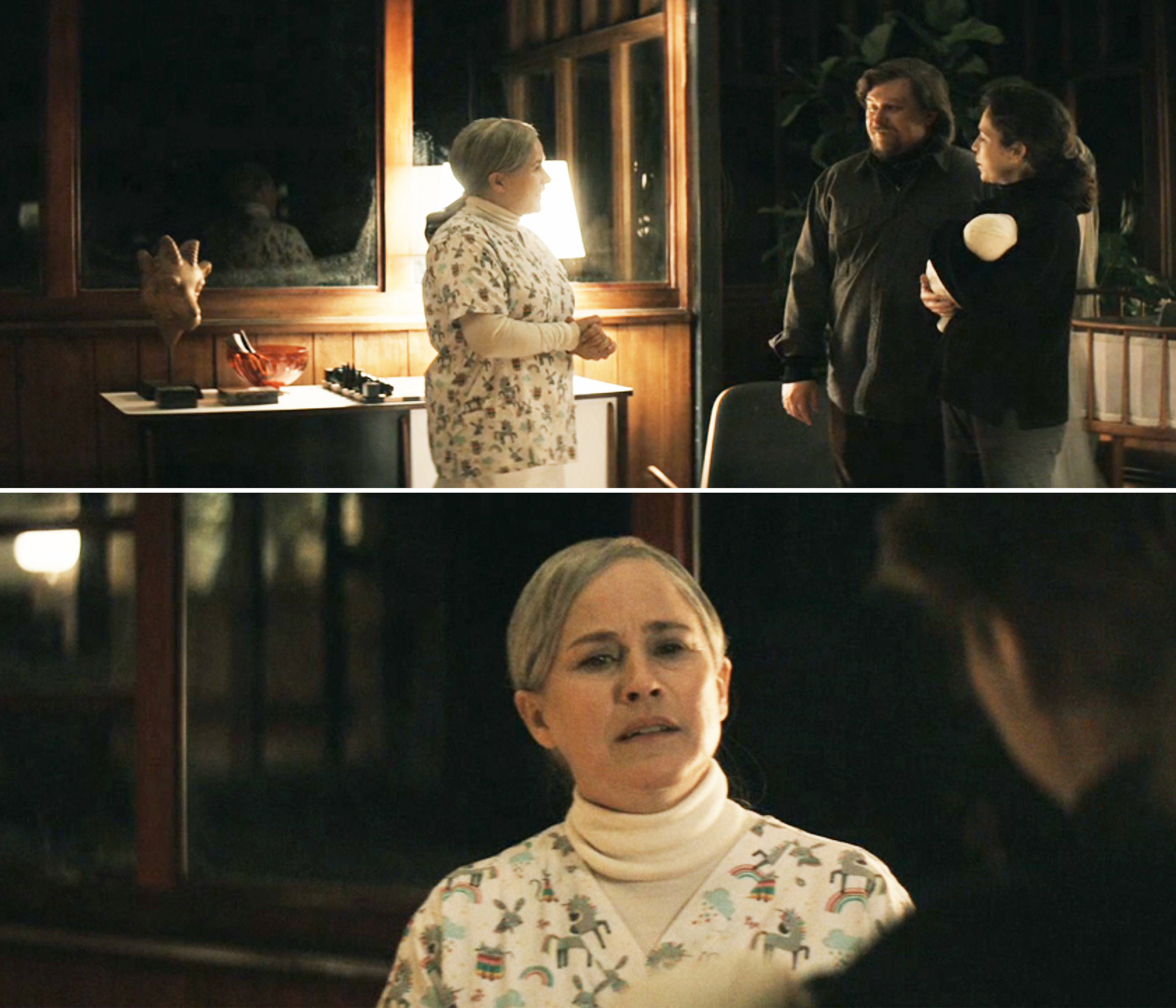 13.
When it came to filming the huge cliffhanger at the end of Season 1, Adam Scott said they filmed Mark's run and screaming moment "quite a bit" to ensure that they got it just right.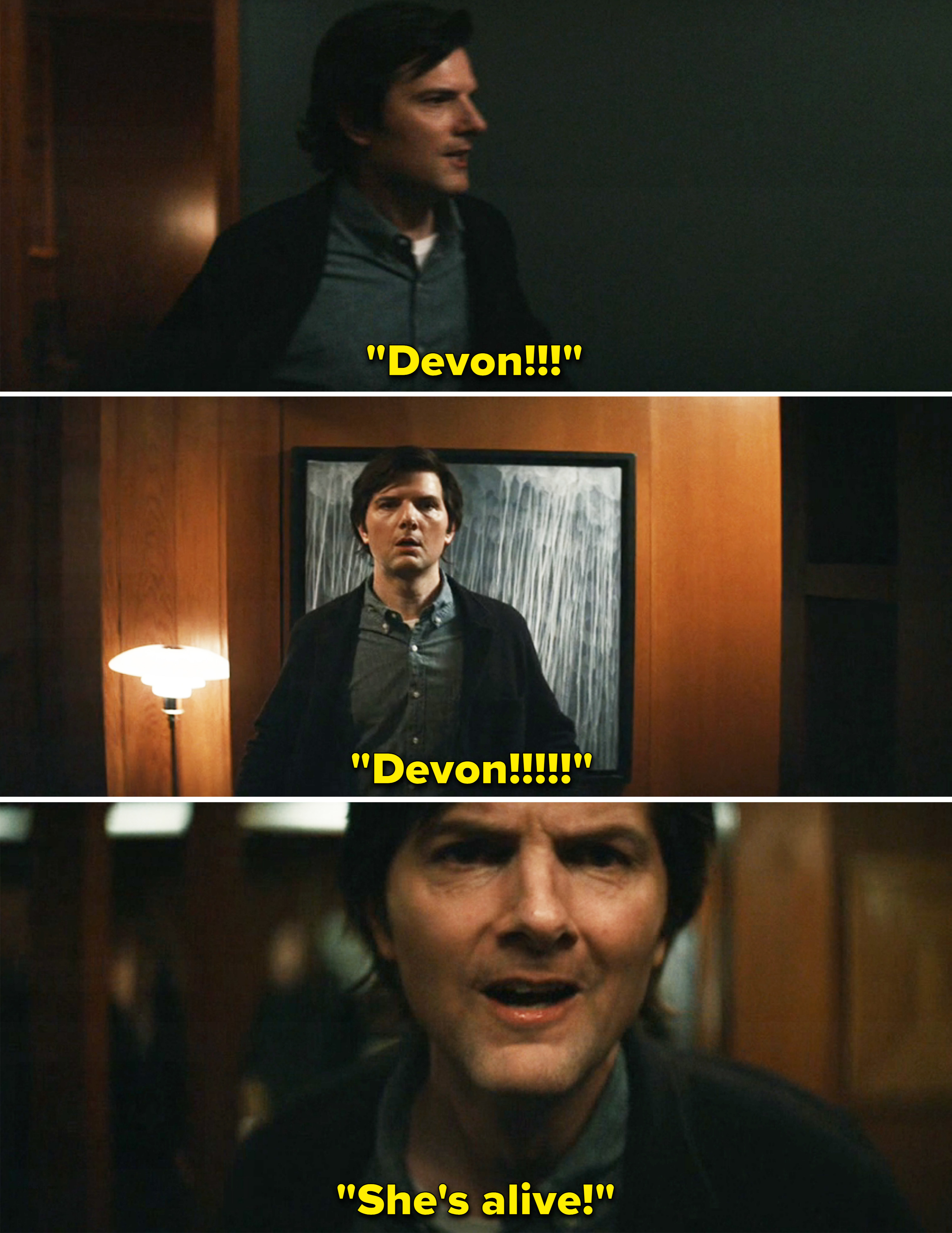 14.
Britt Lower's favorite behind-the-scenes memory from filming Season 1 involved a chicken randomly walking onto their set in the Bronx. Even better was a lot of the cast didn't know this happened.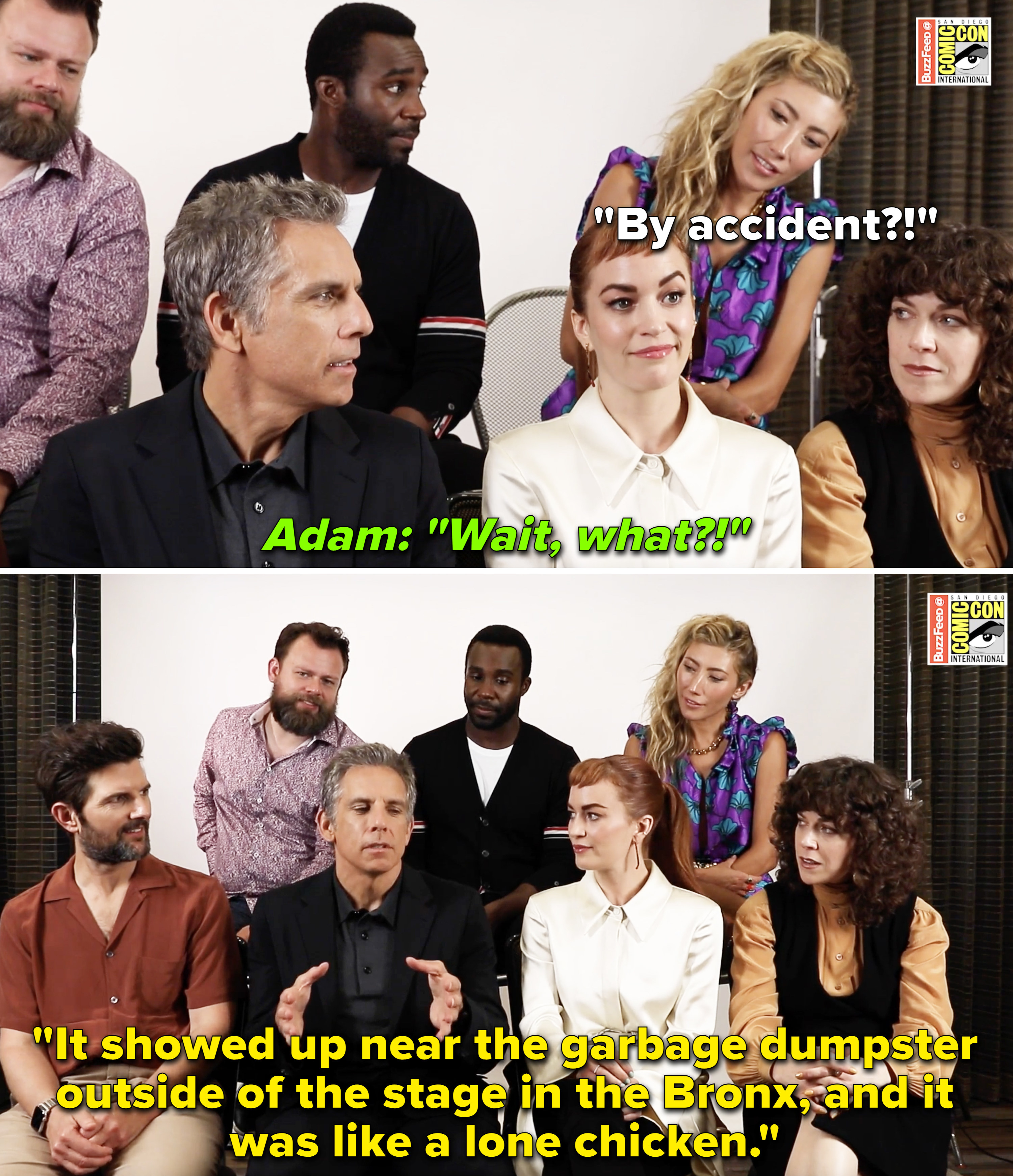 15.
Meanwhile, Tramell Tillman's favorite behind-the-scenes memory was when he filmed "the kind eyes scene" opposite Adam, because "it was the first time that season that [he] broke character."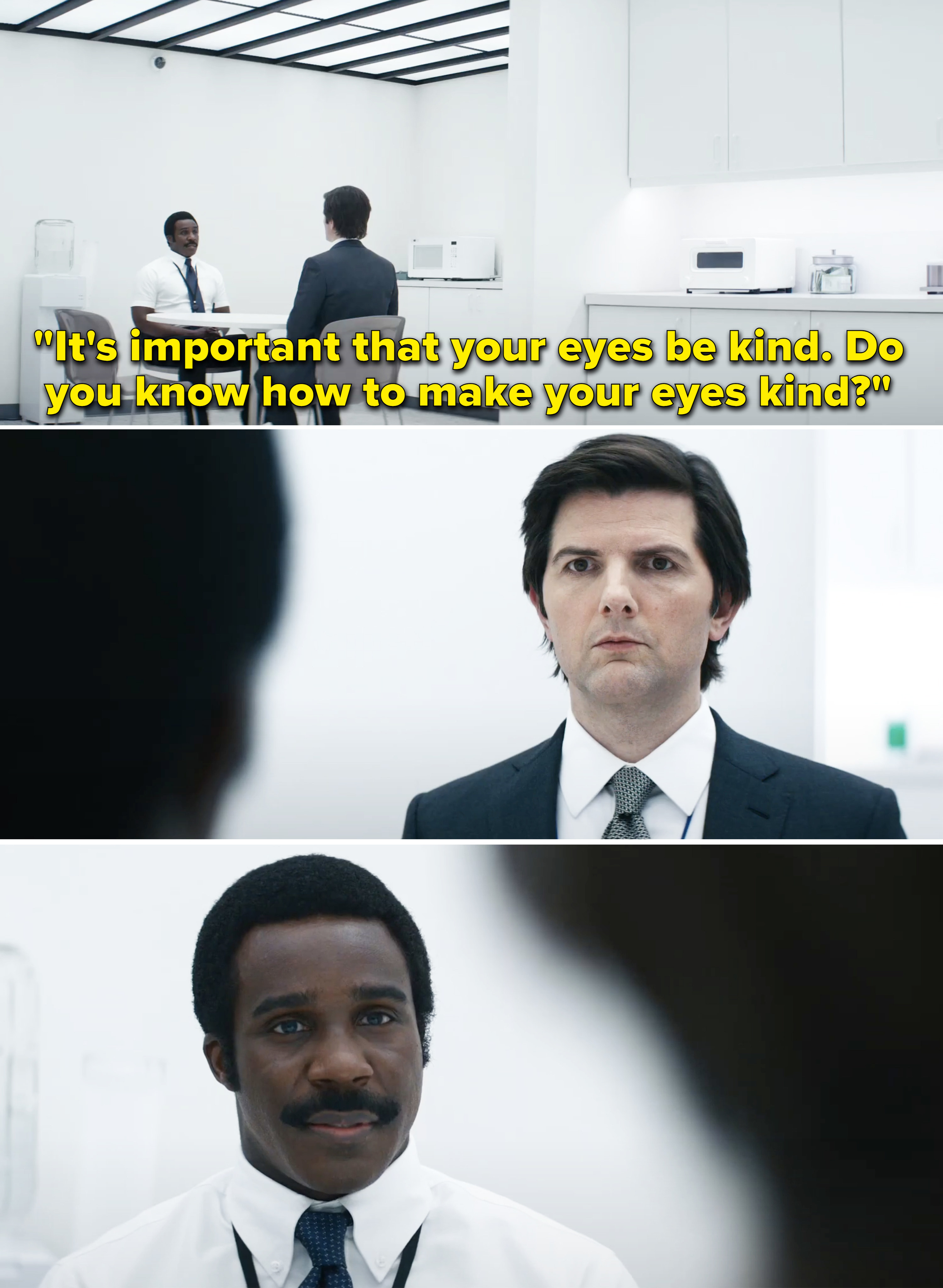 16.
One of Jen Tullock and Dan Erickson's favorite scenes to film in Season 1 was the "non-dinner dinner party." It took "a night and a half" to film the whole moment and it was just an experience to watch those actors act "this ridiculous event," according to Dan.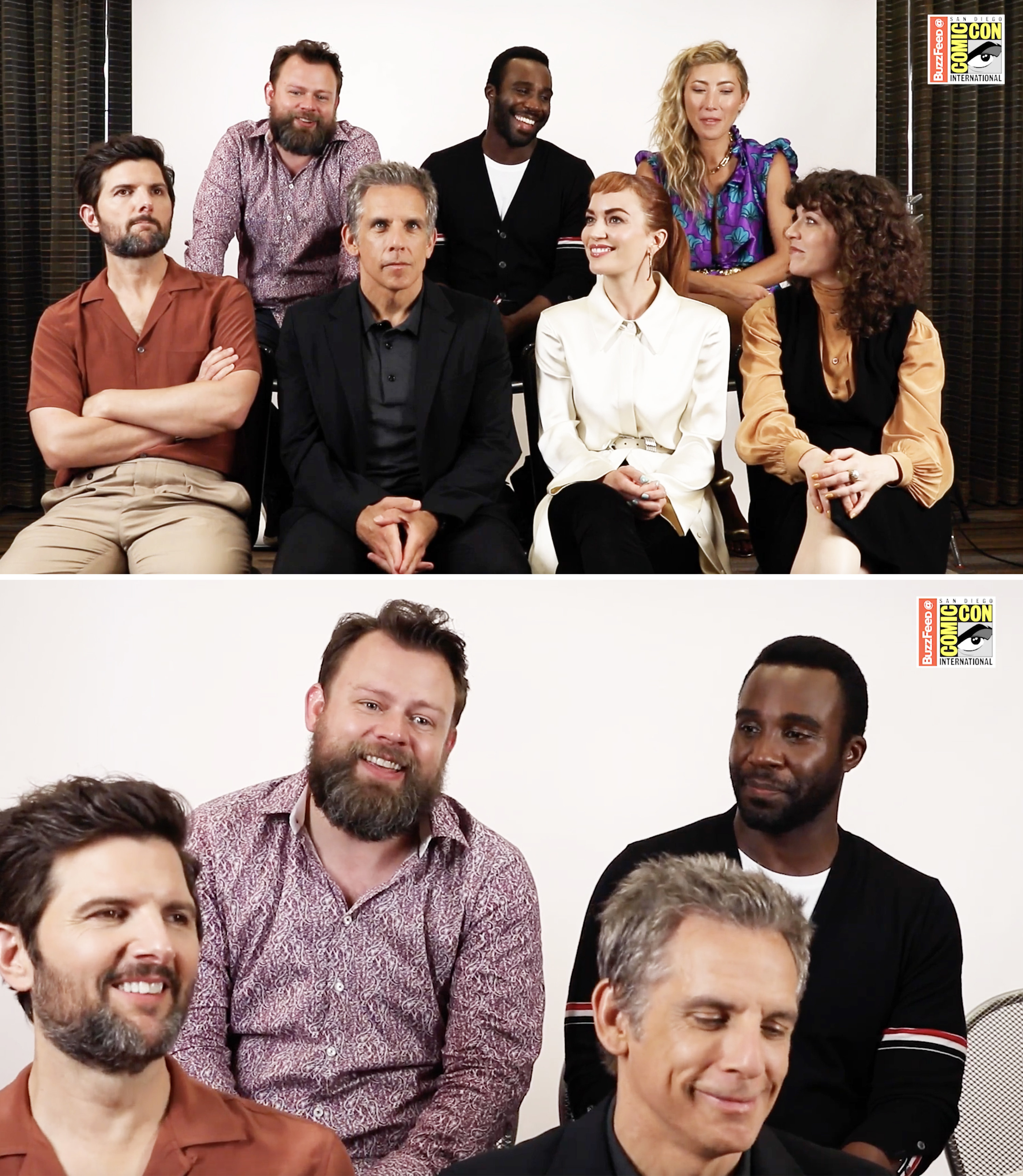 17.
And finally, looking back at Season 1, a scene that creator Dan Erickson is most proud of is the music dance experience.