🚨Warning: There are MASSIVE spoilers ahead for the final season!🚨
1.
First, when Patrick worked up the courage to come out to his parents.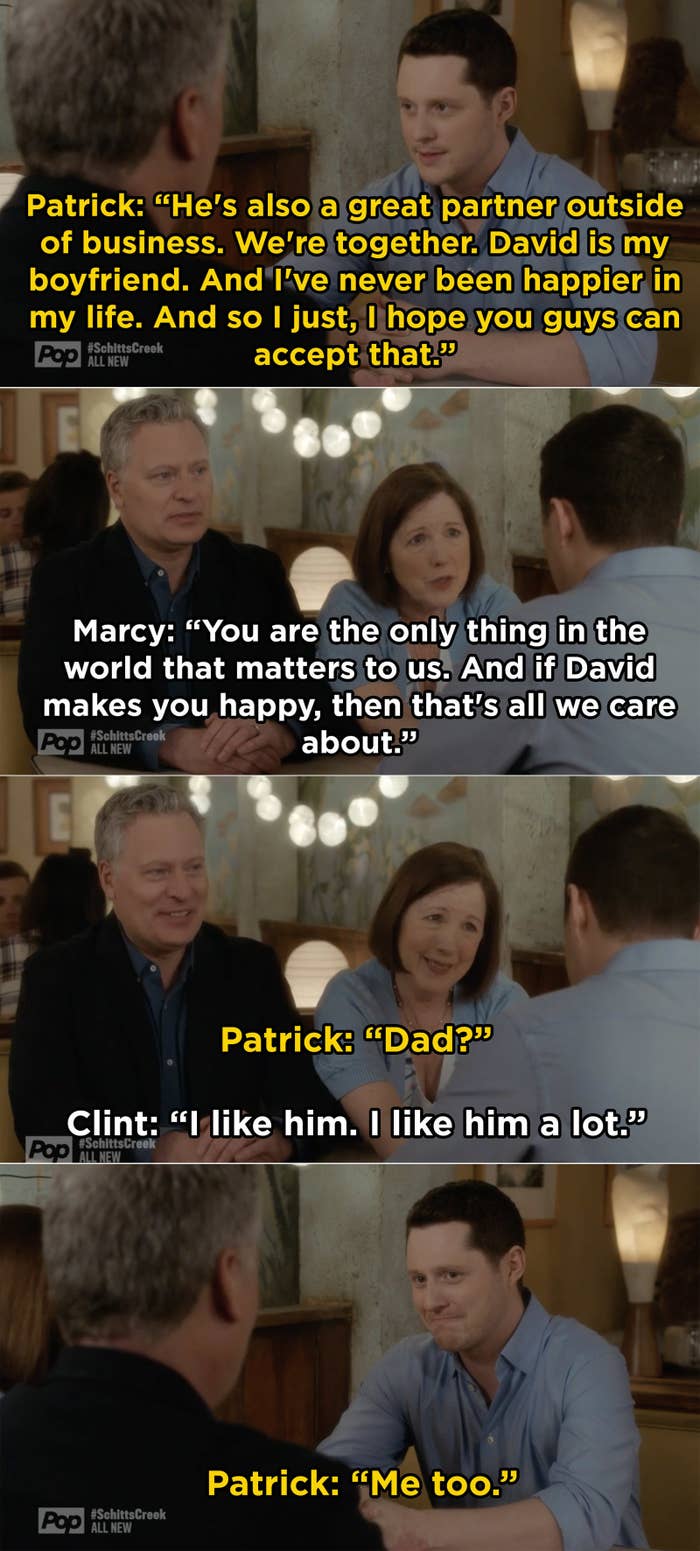 2.
When Alexis finally told Ted that she loved him.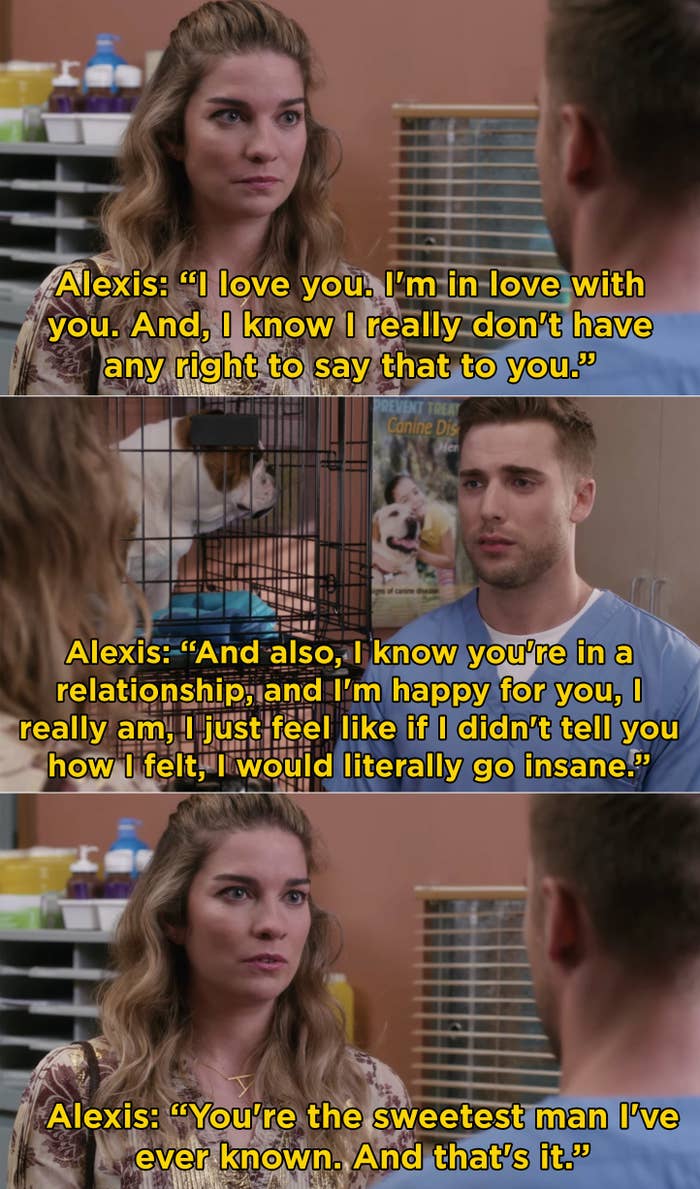 3.
When Ted surprised Alexis at the Singles Week event.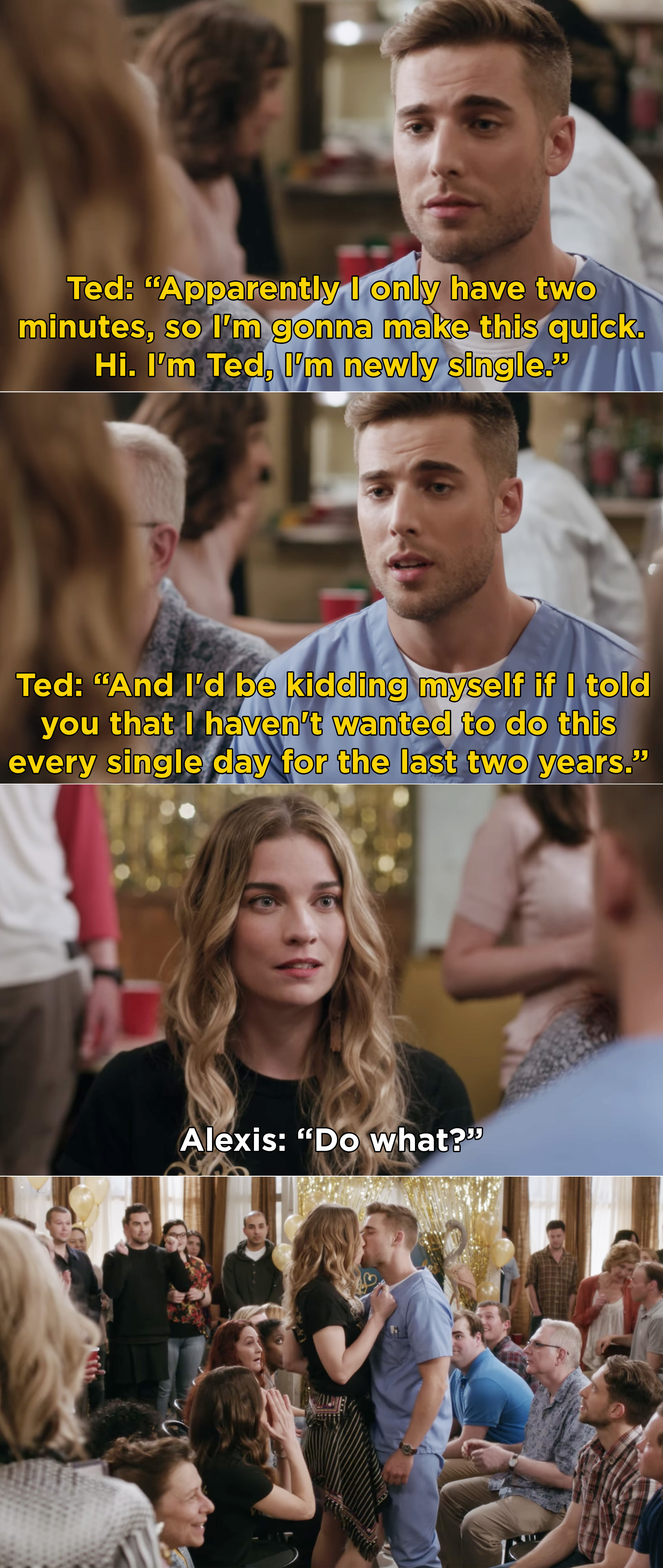 4.
When the Rose family said they loved each other.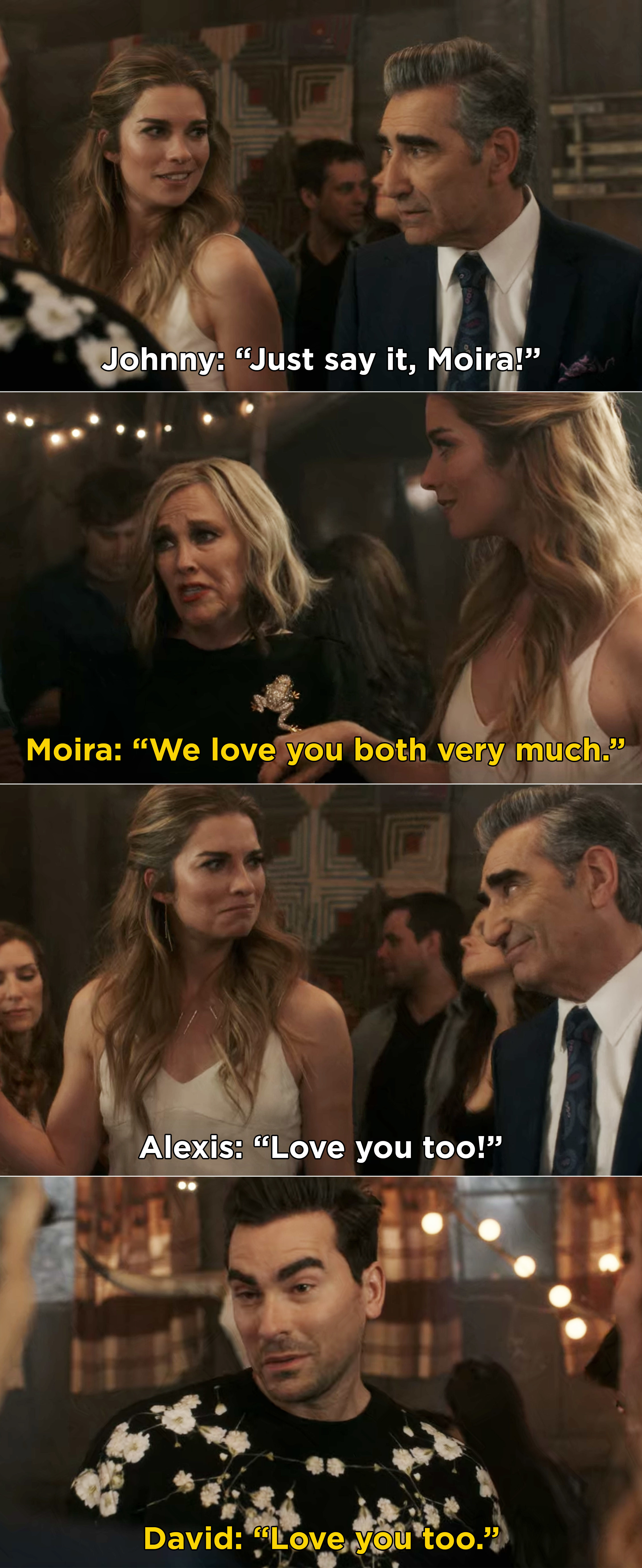 5.
And then, when they all danced together.
6.
When Patrick sang "Simply the Best" to David during the open mic night.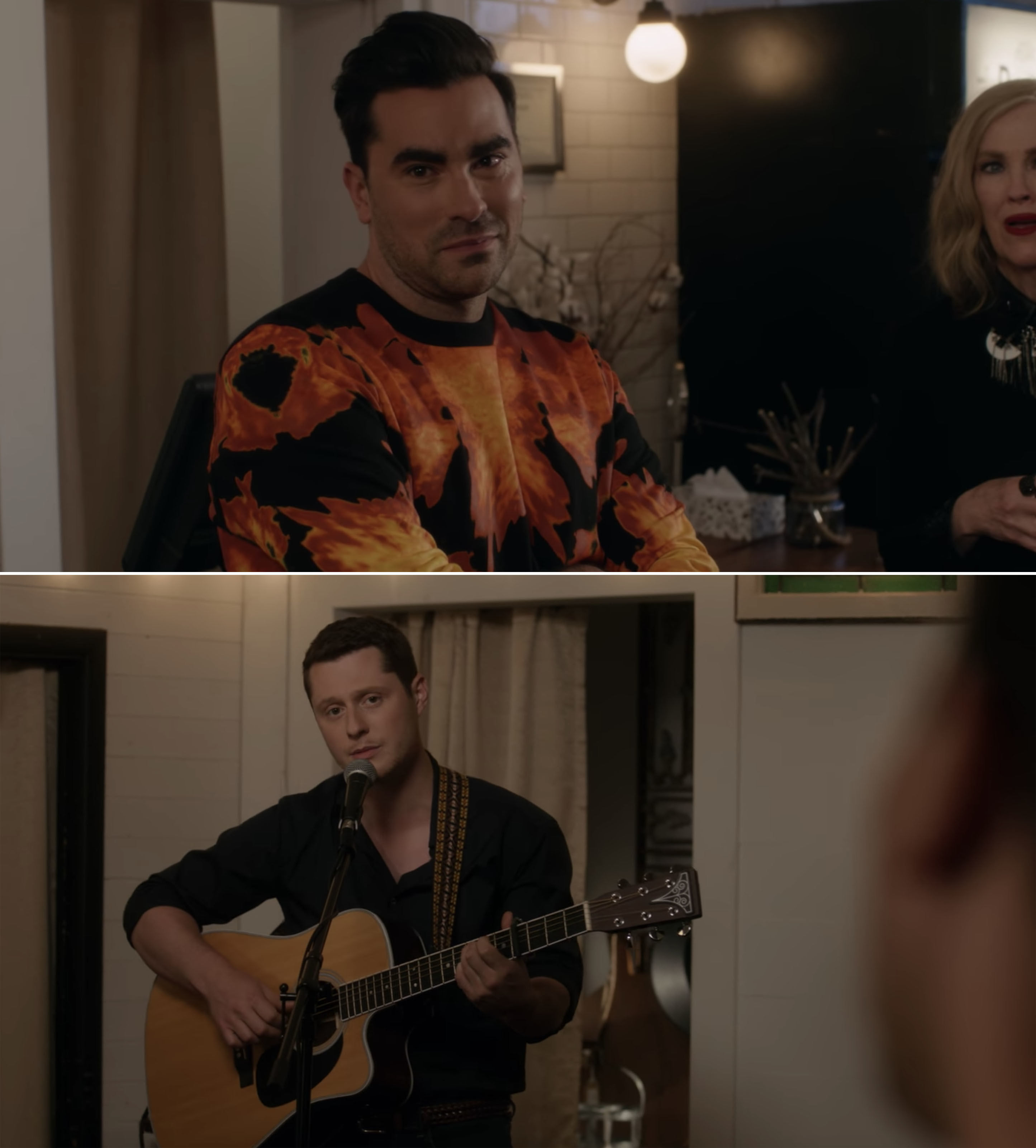 7.
When Moira surprised Alexis at her graduation.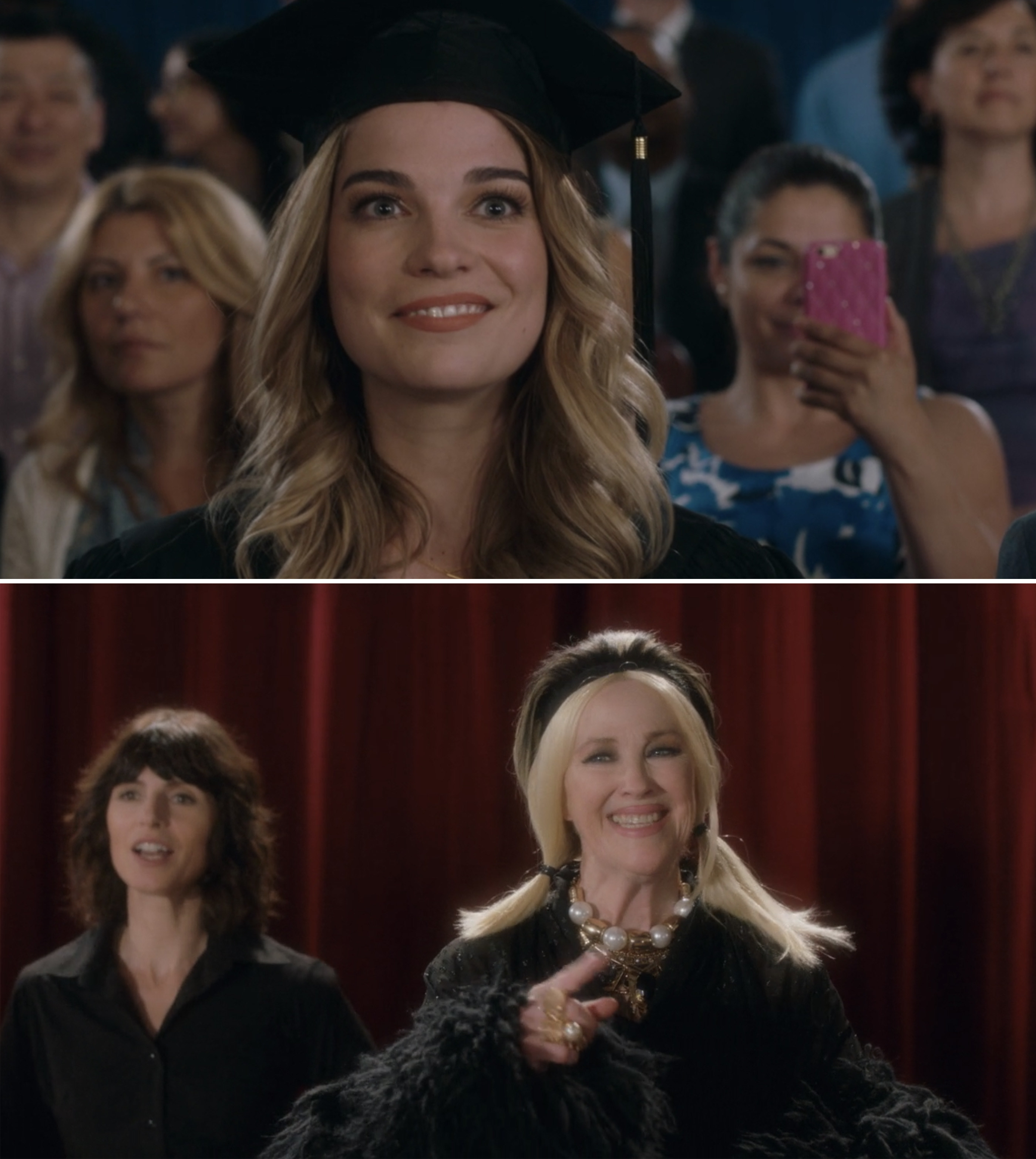 8.
When Alexis needed a hug after her breakup with Mutt.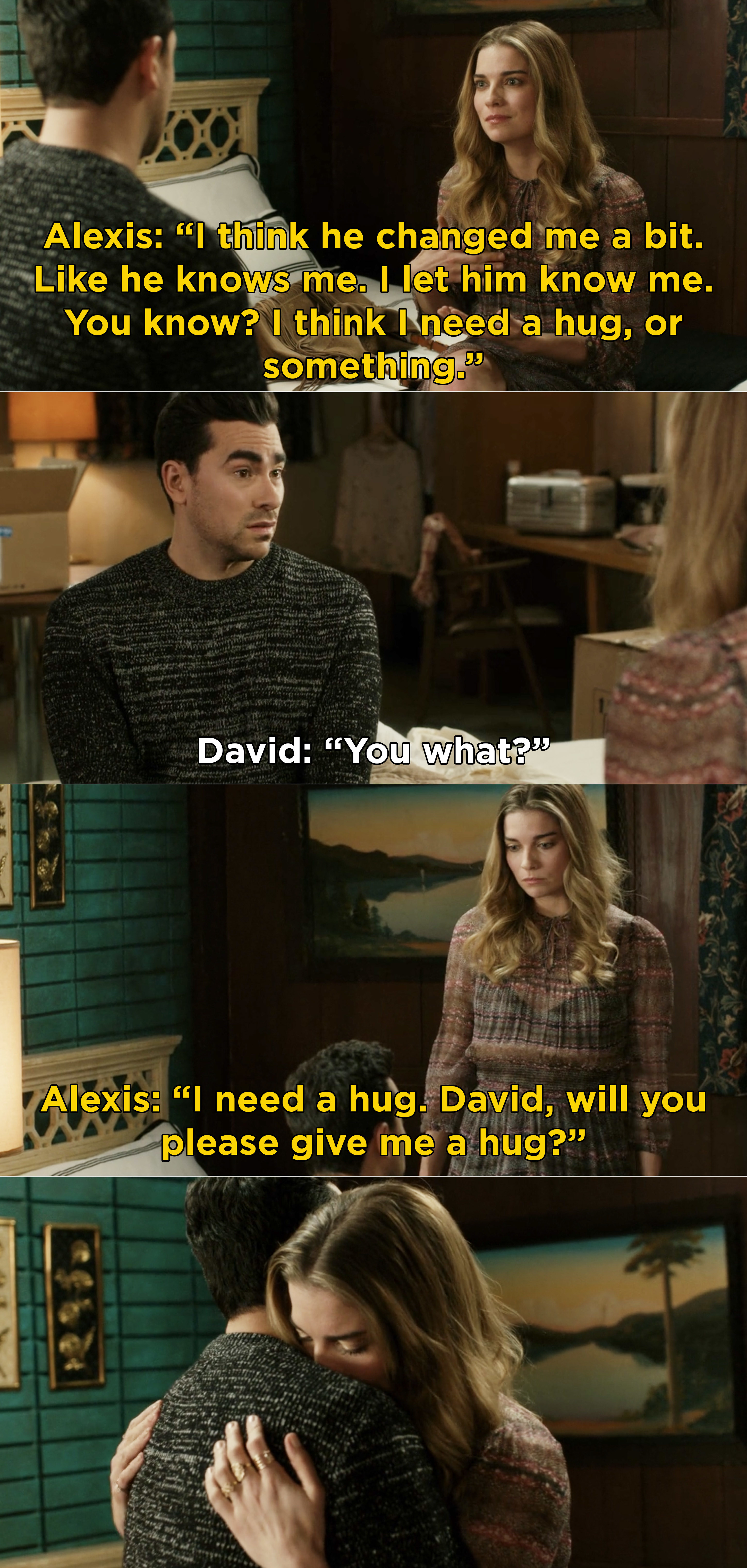 9.
When David thought Johnny was selling the town, so he said this heartbreaking goodbye to Stevie.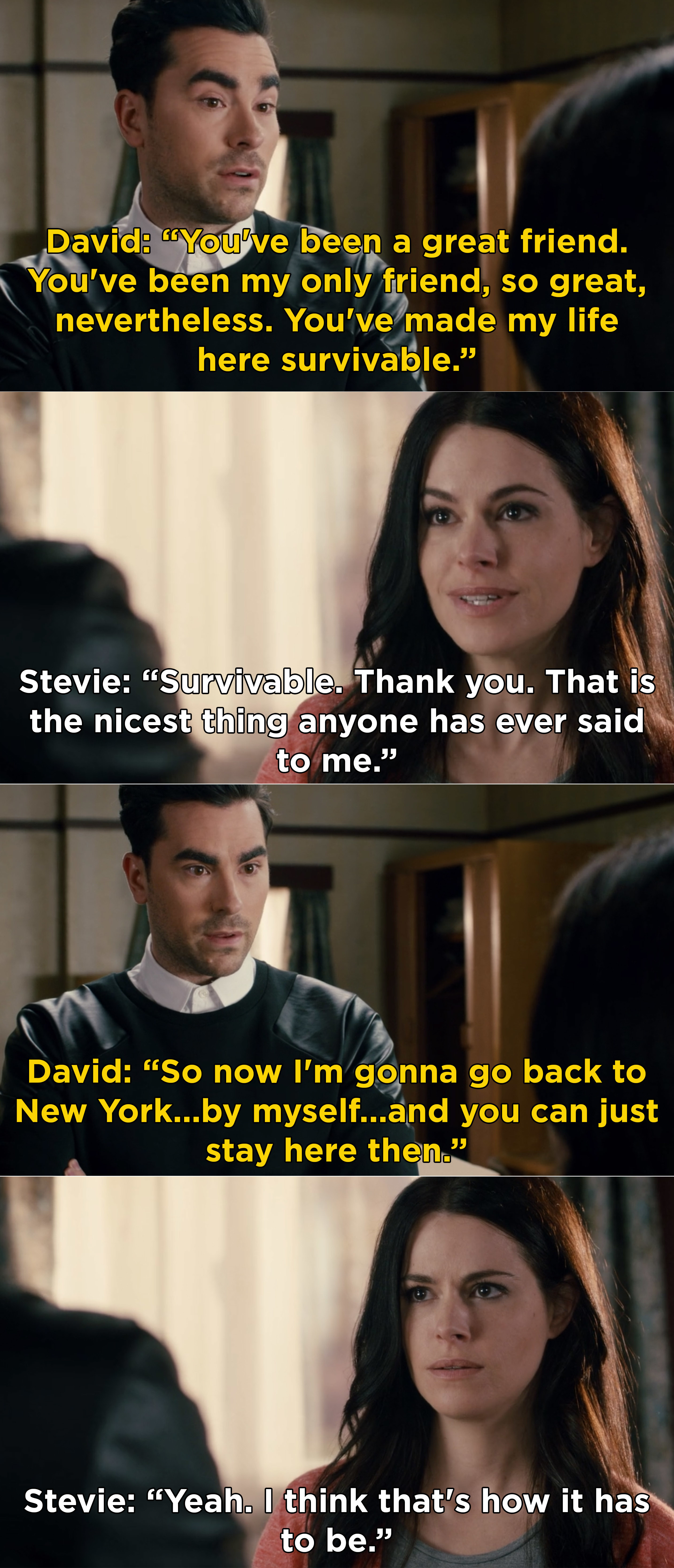 10.
When David and Patrick kissed after their first date.
11.
When Patrick told David that he loved him for the first time.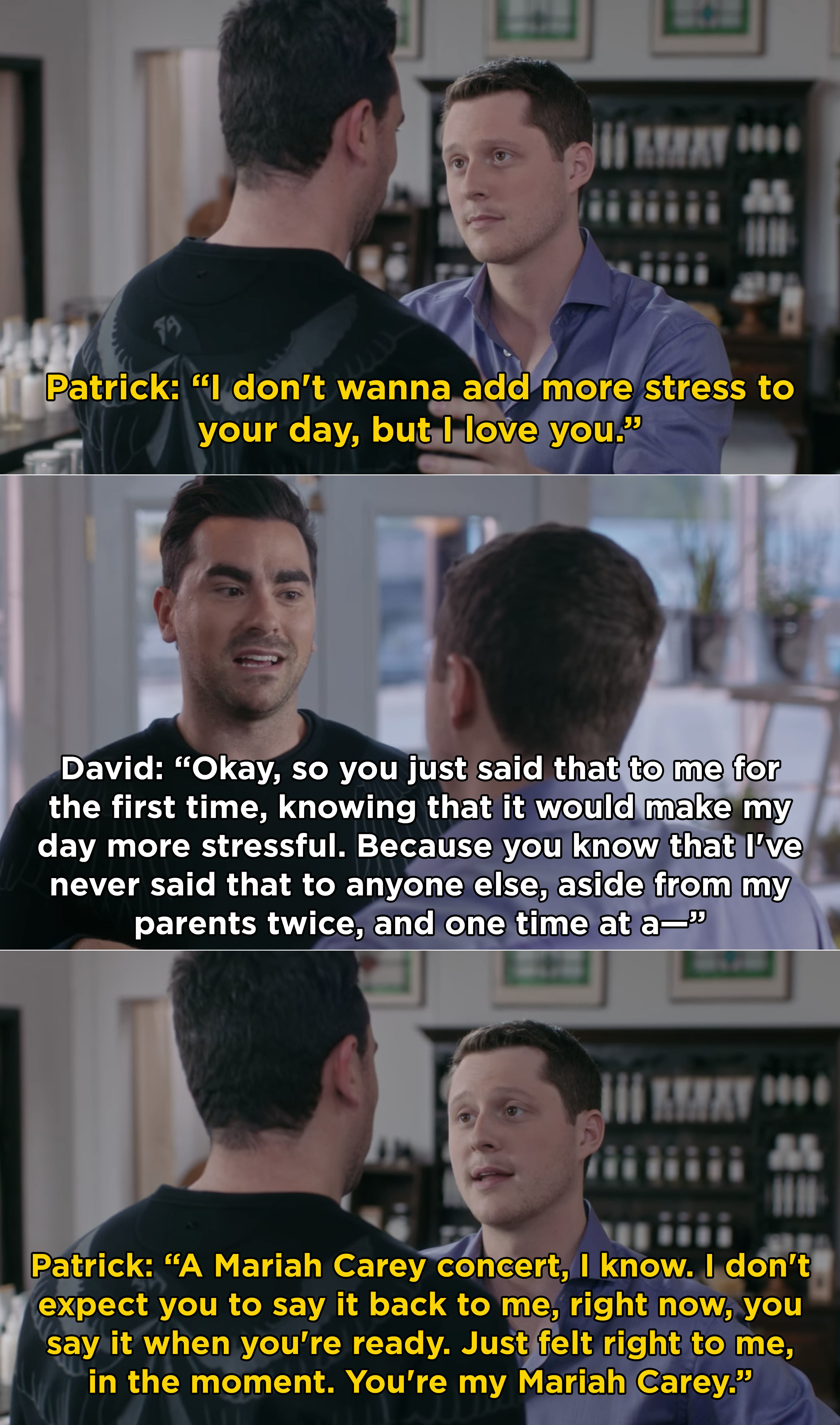 12.
When Johnny offered to be business partners with Stevie.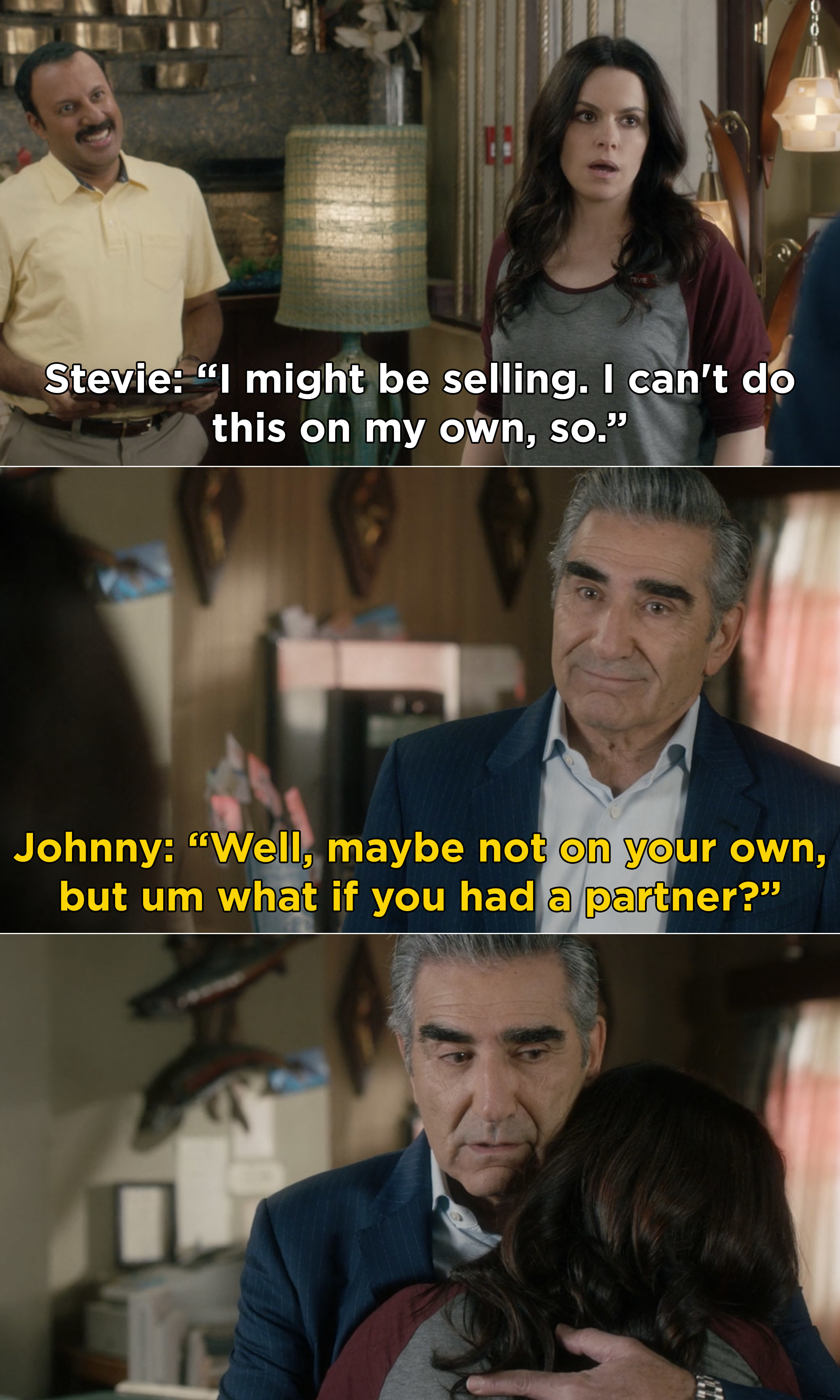 13.
When Patrick assured David that if they had kids, he would be a great dad because he has an incredible heart.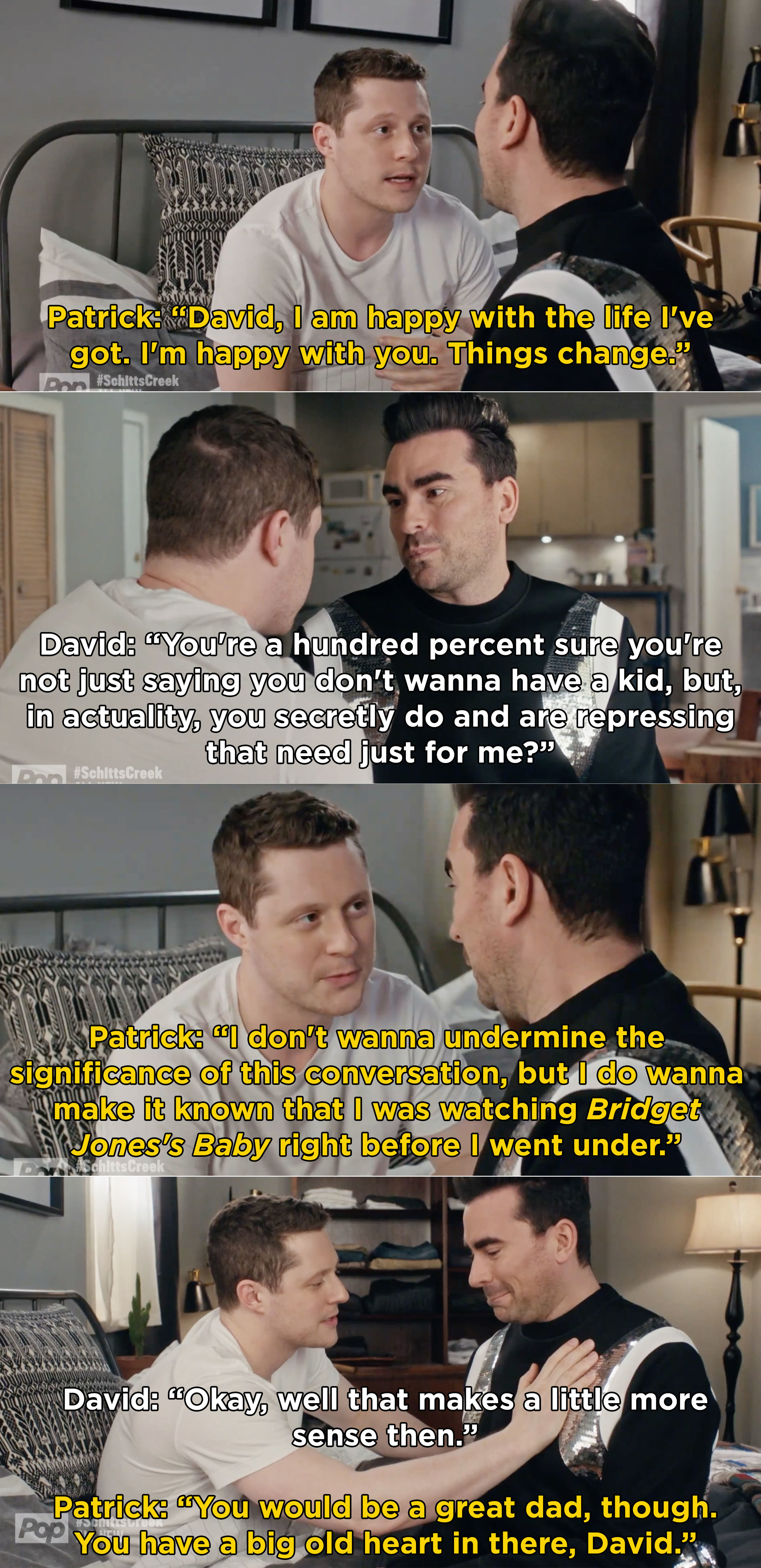 14.
When Rachel, Patrick's ex-fiancé, showed up at the Roses' barbecue.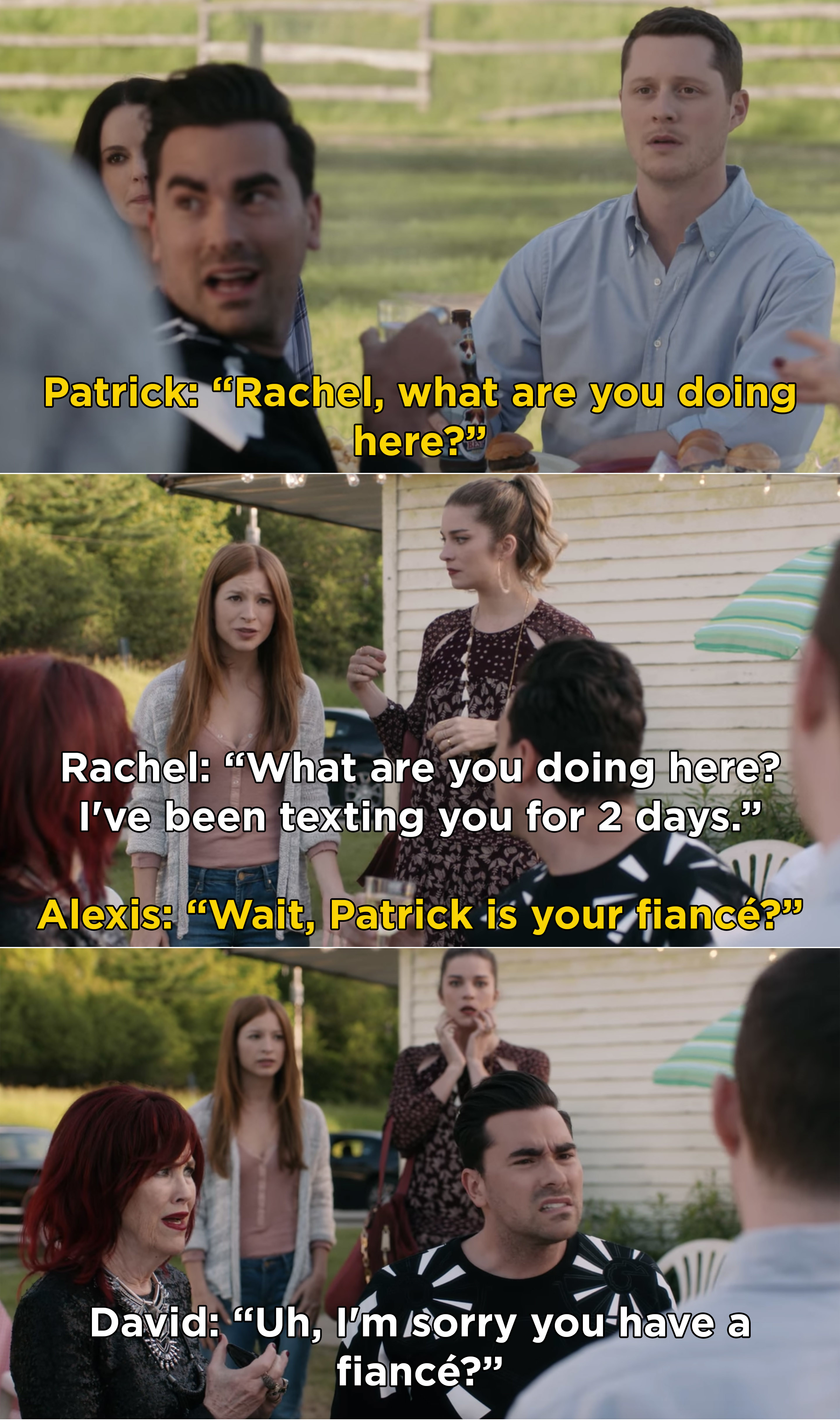 15.
When Patrick told David that he made him "feel right."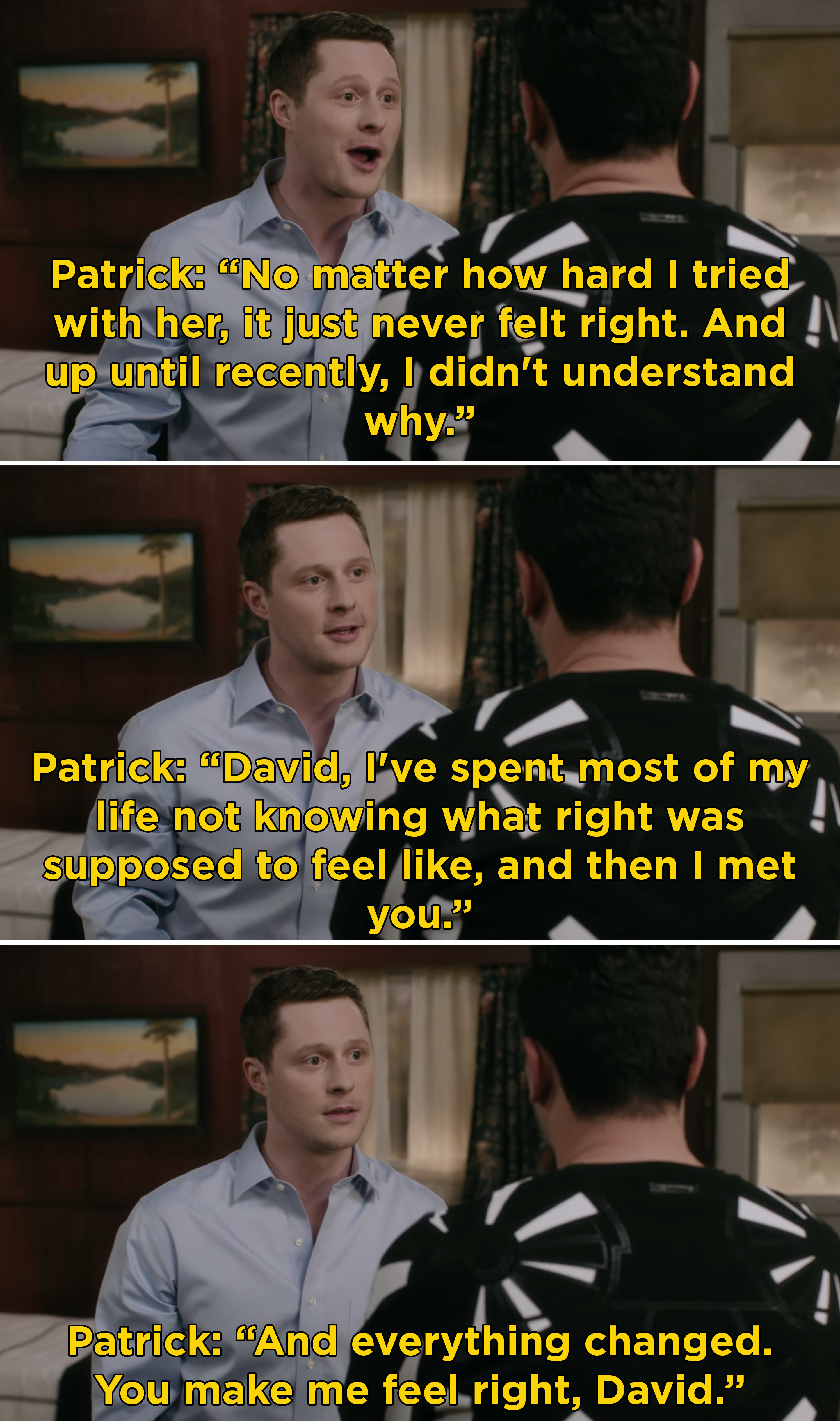 16.
When David realized that Stevie was his best friend and he had never had one before.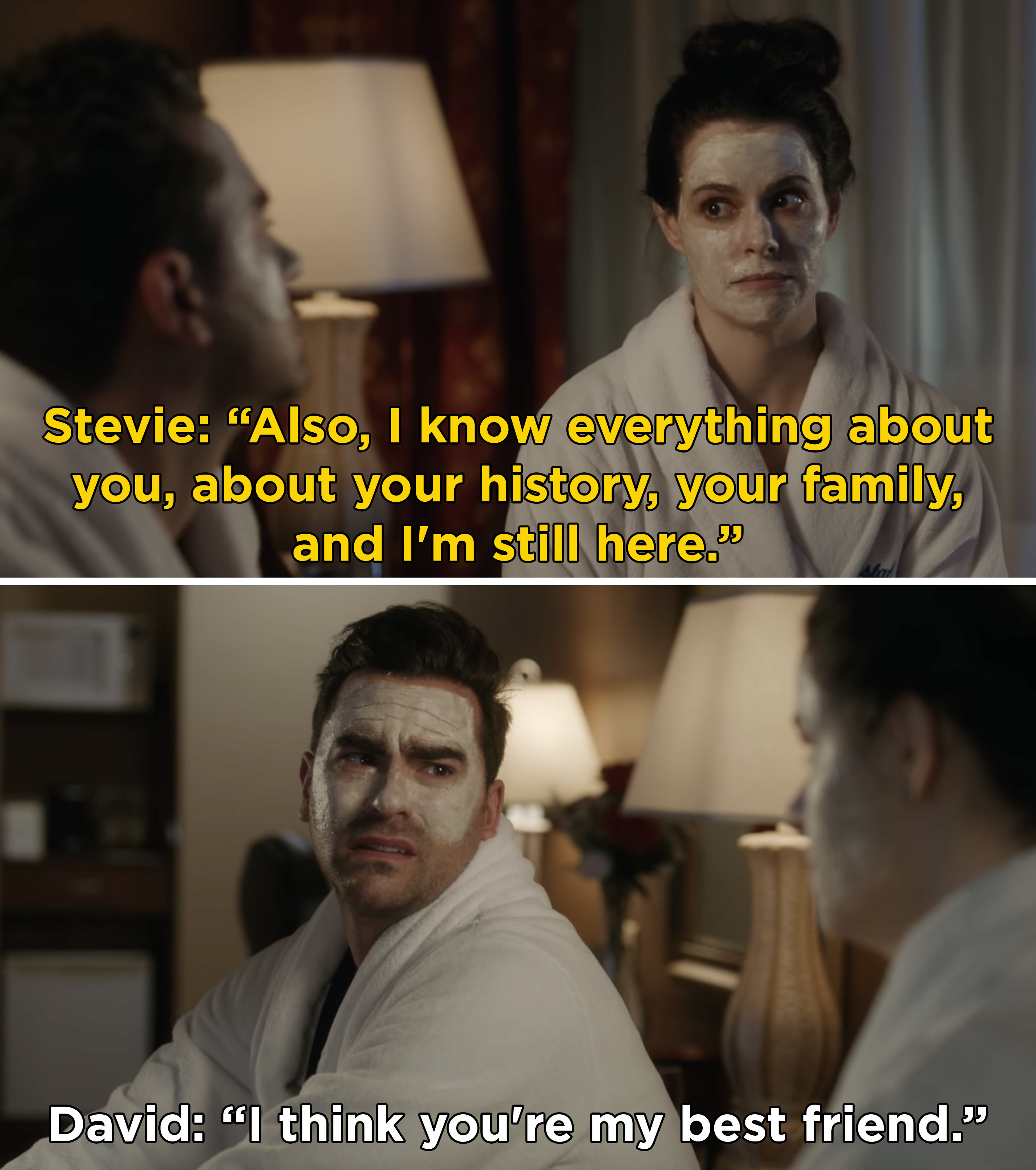 17.
When Alexis admitted to David that she was still in love with Ted.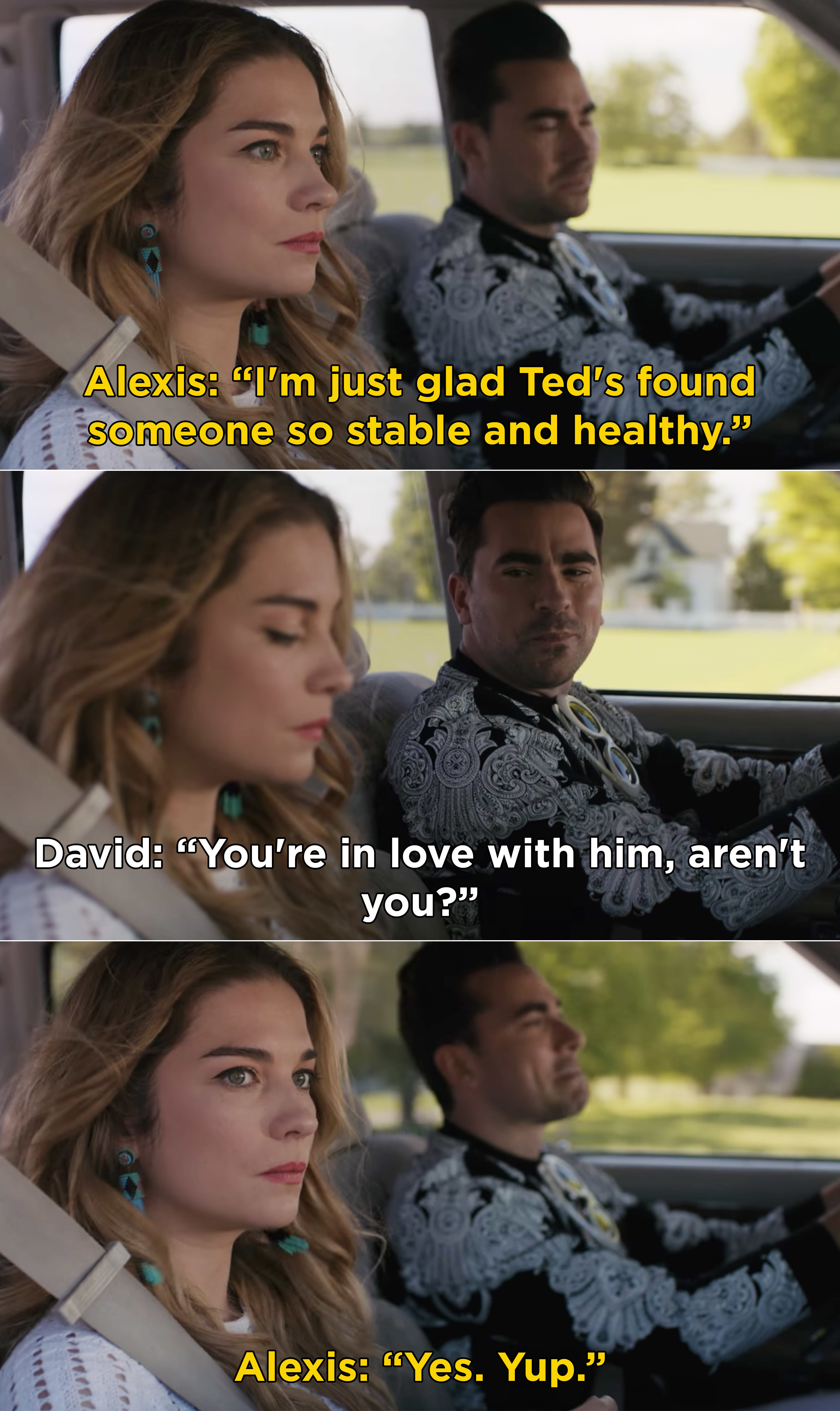 18.
When Moira gave Stevie the script for Cabaret and offered her the role of Sally Bowles.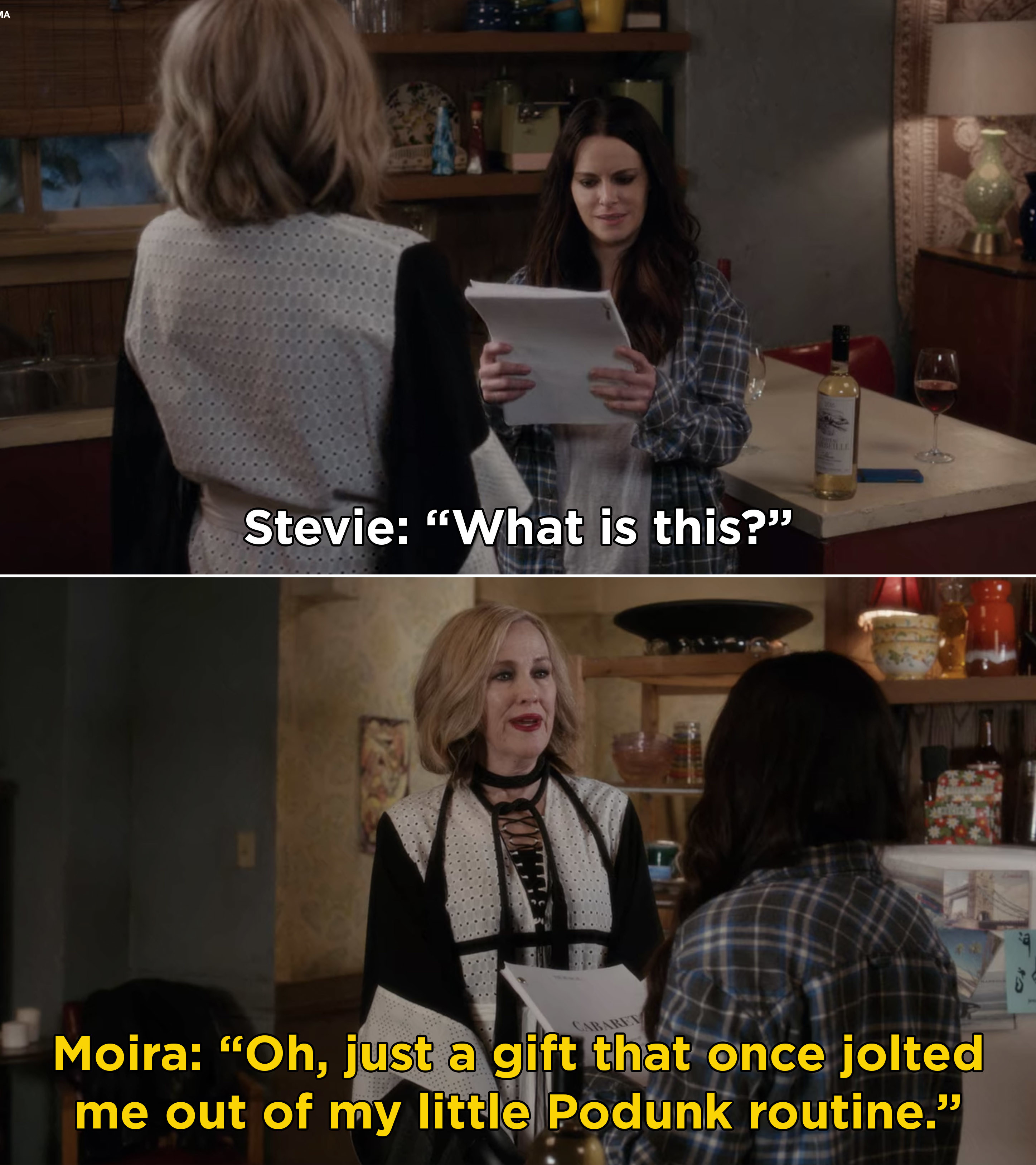 19.
And then, when Moira assured Stevie that she would leave her mark on this world.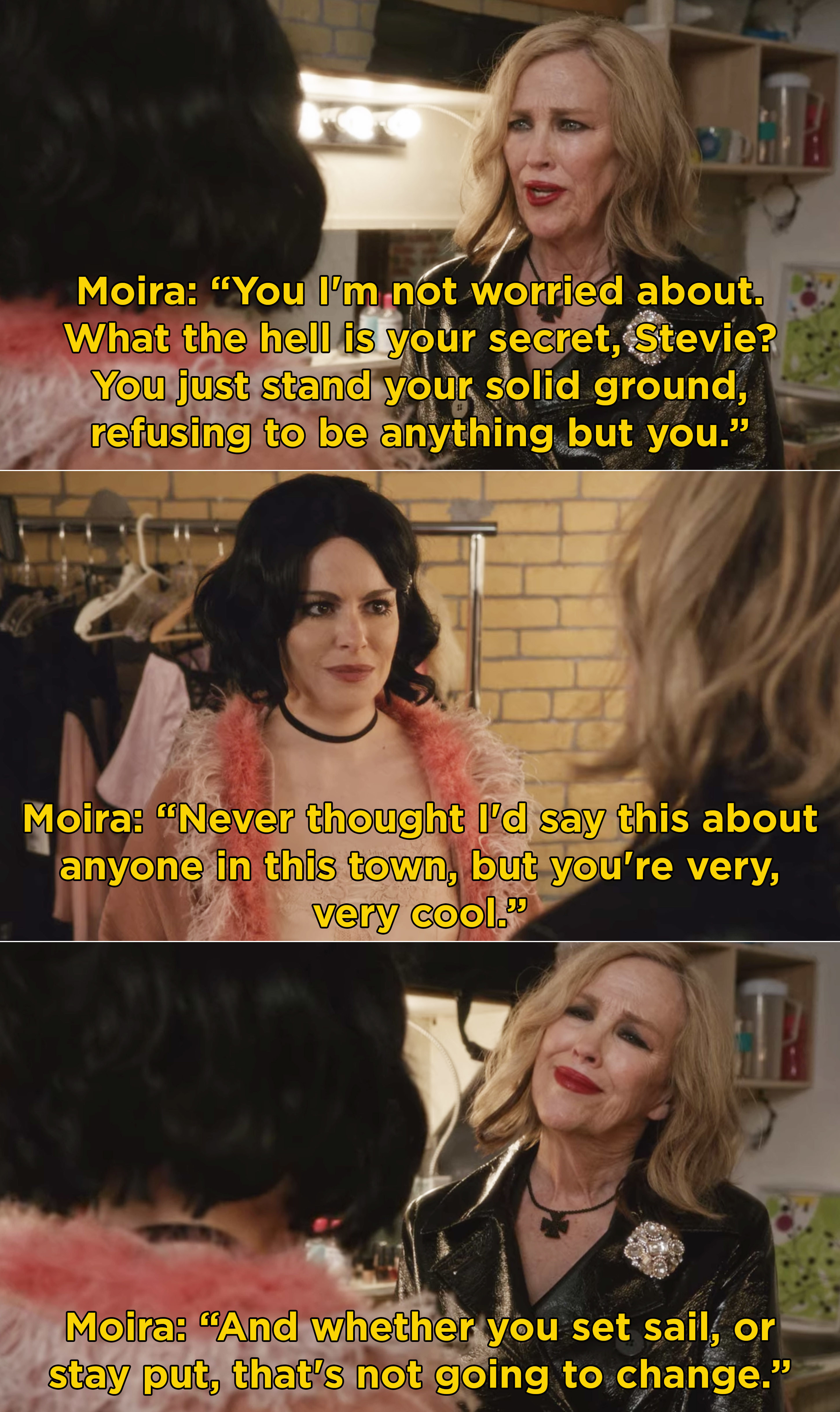 20.
When Stevie sang "Maybe This Time" during Cabaret, and David was extremely proud.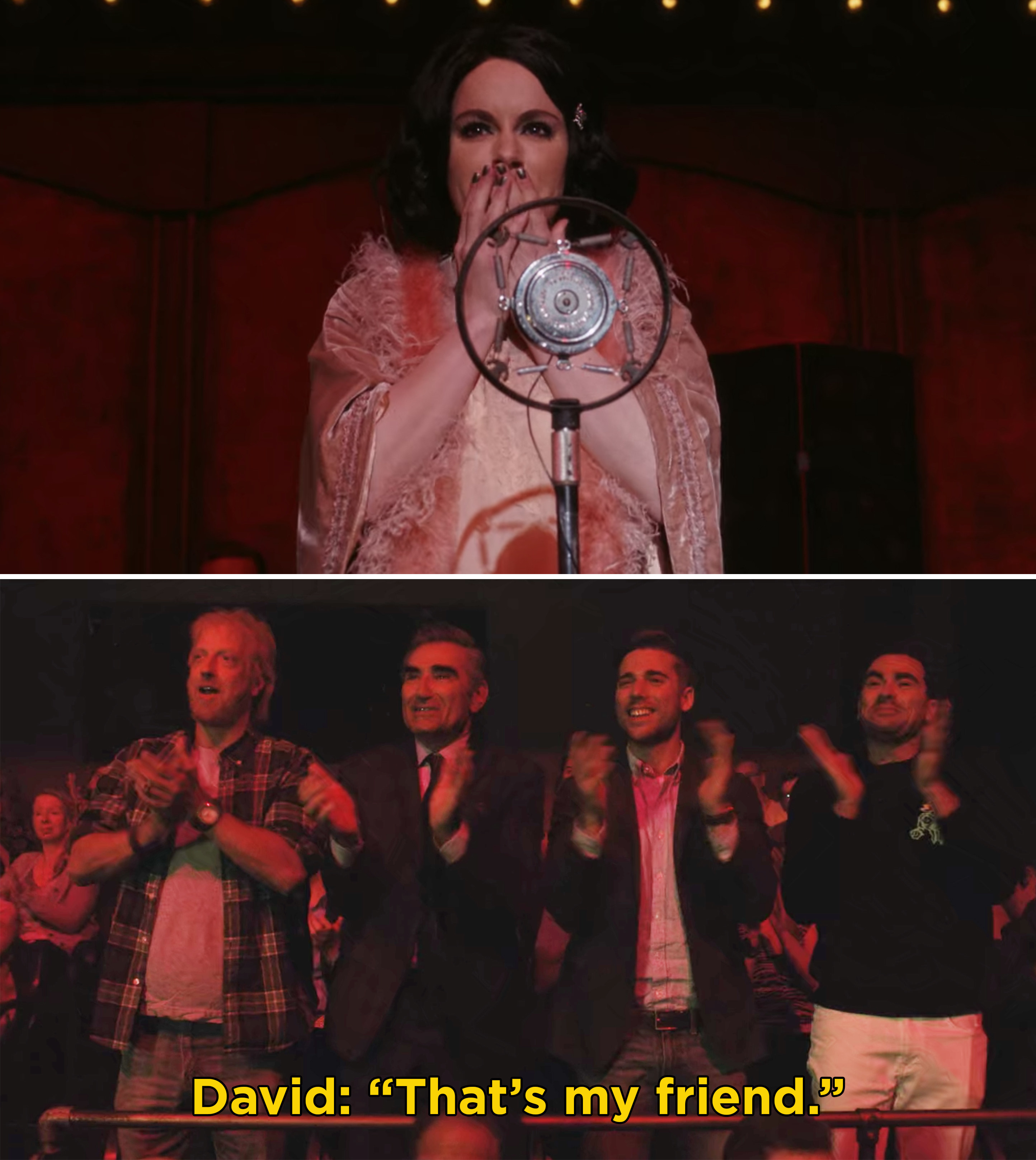 22.
When David announced his engagement to Patrick with this heartwarming speech.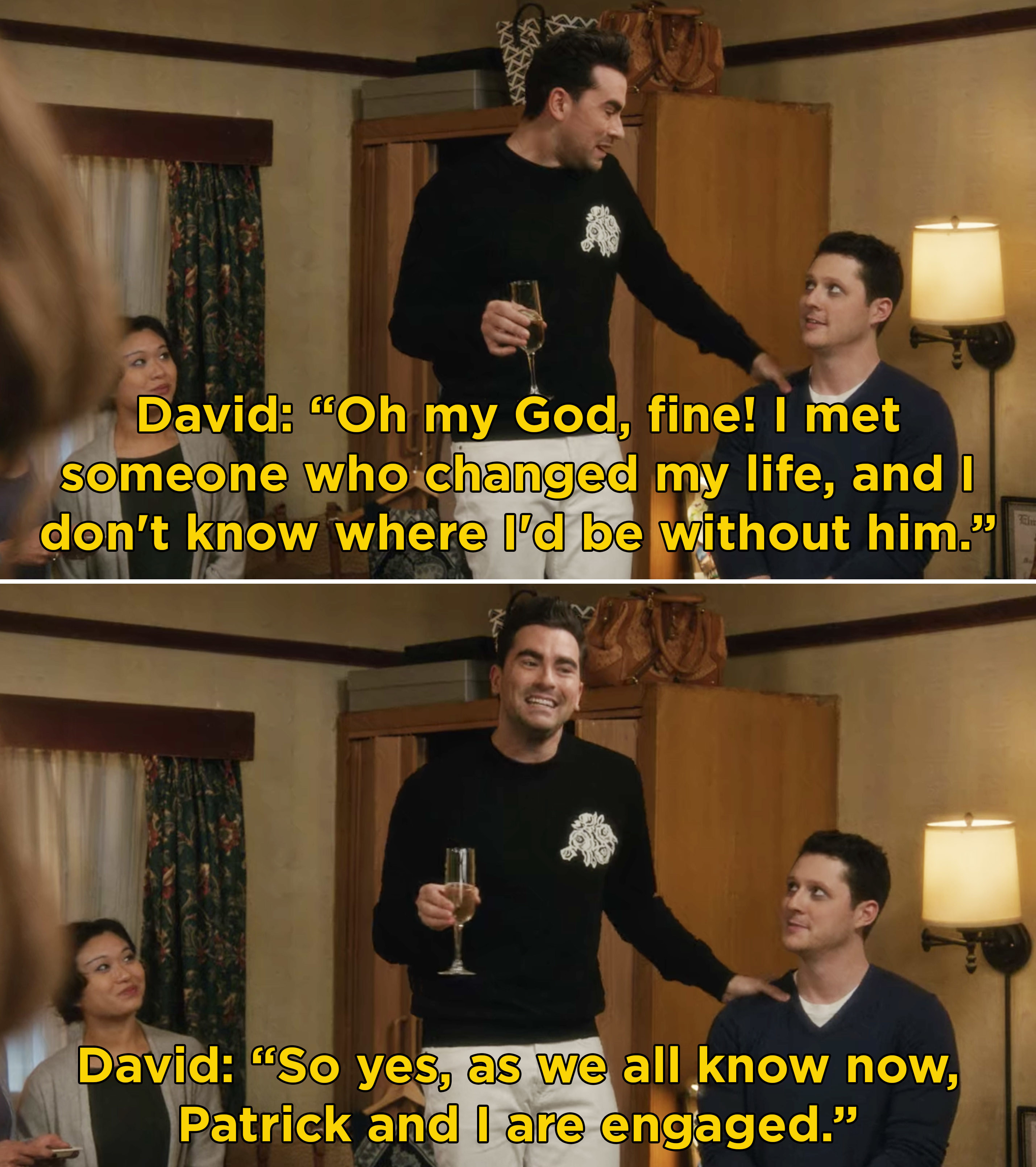 23.
When Stevie bought David a towel as an engagement present because she wouldn't be there to give him one anymore.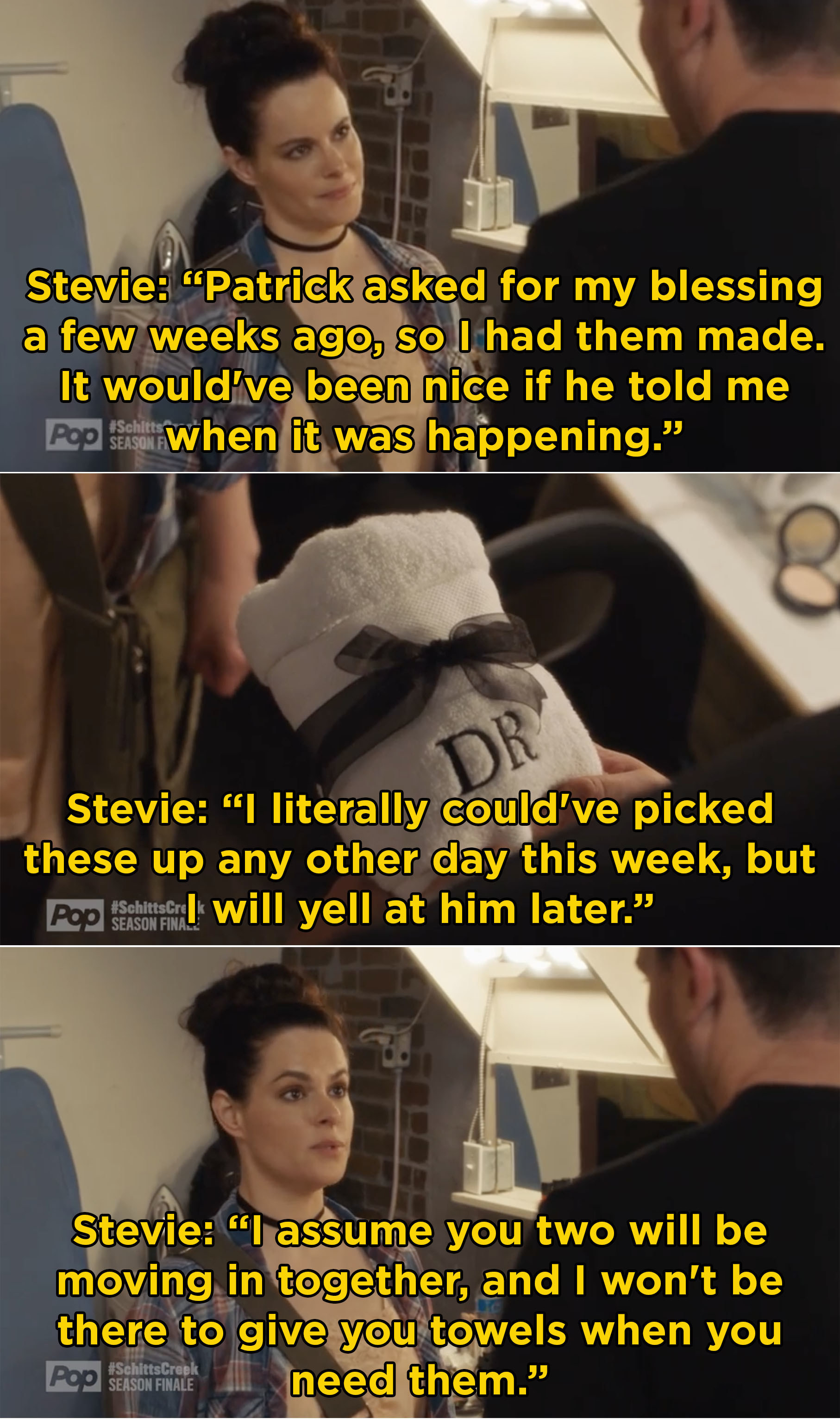 24.
When Patrick told Johnny that he would spend the rest of his life making David happy.
25.
When Ted sadly told Alexis that she shouldn't come visit him in the Galapagos.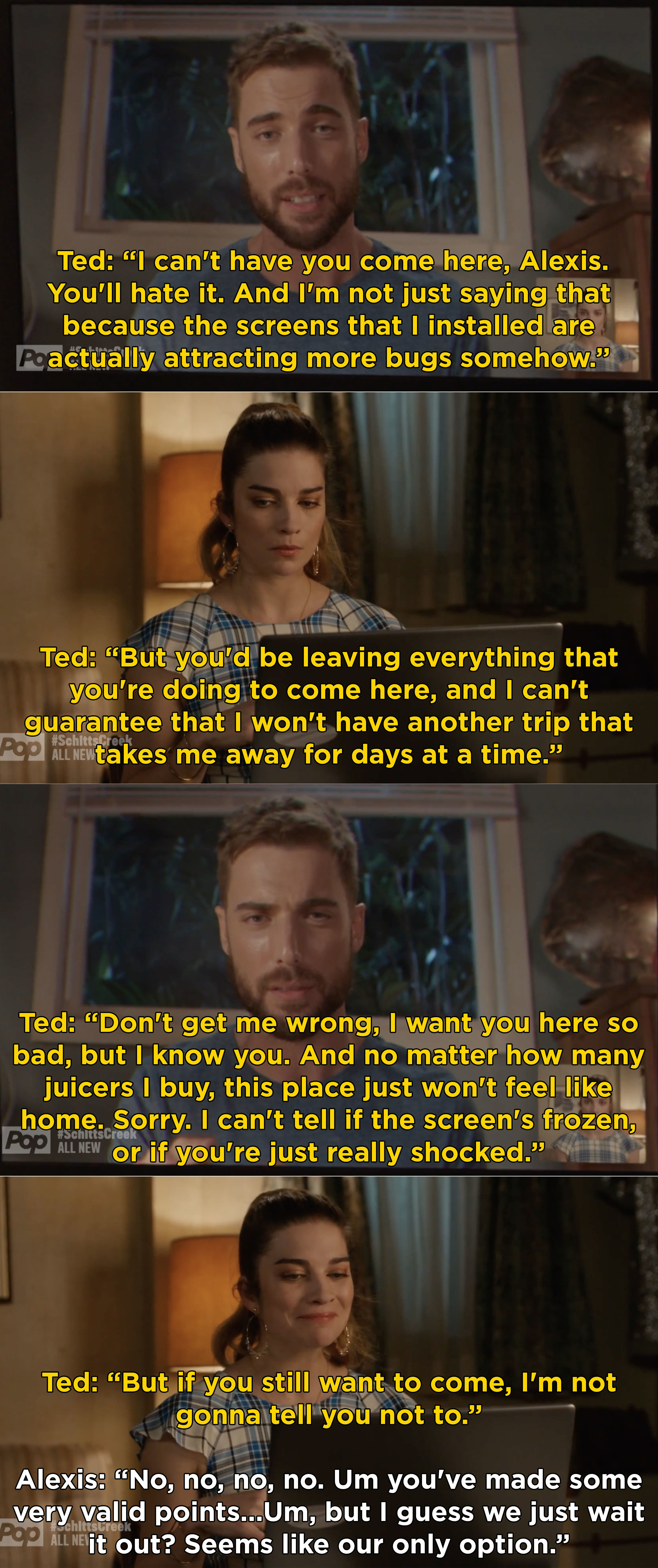 26.
When David asked Alexis to walk him down the aisle at his wedding.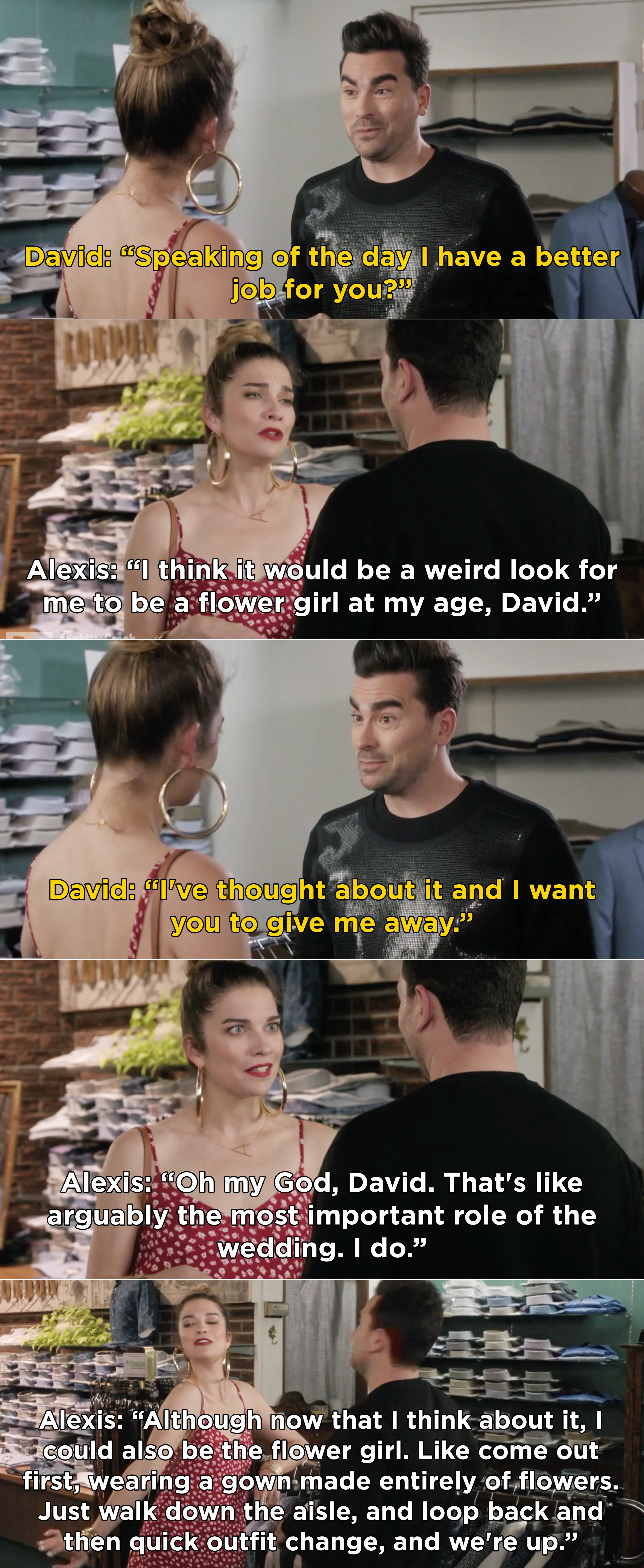 27.
When David danced and lip synced for Patrick.
28.
When the motel was officially named the "Rosebud Motel" after the Rose family and Stevie.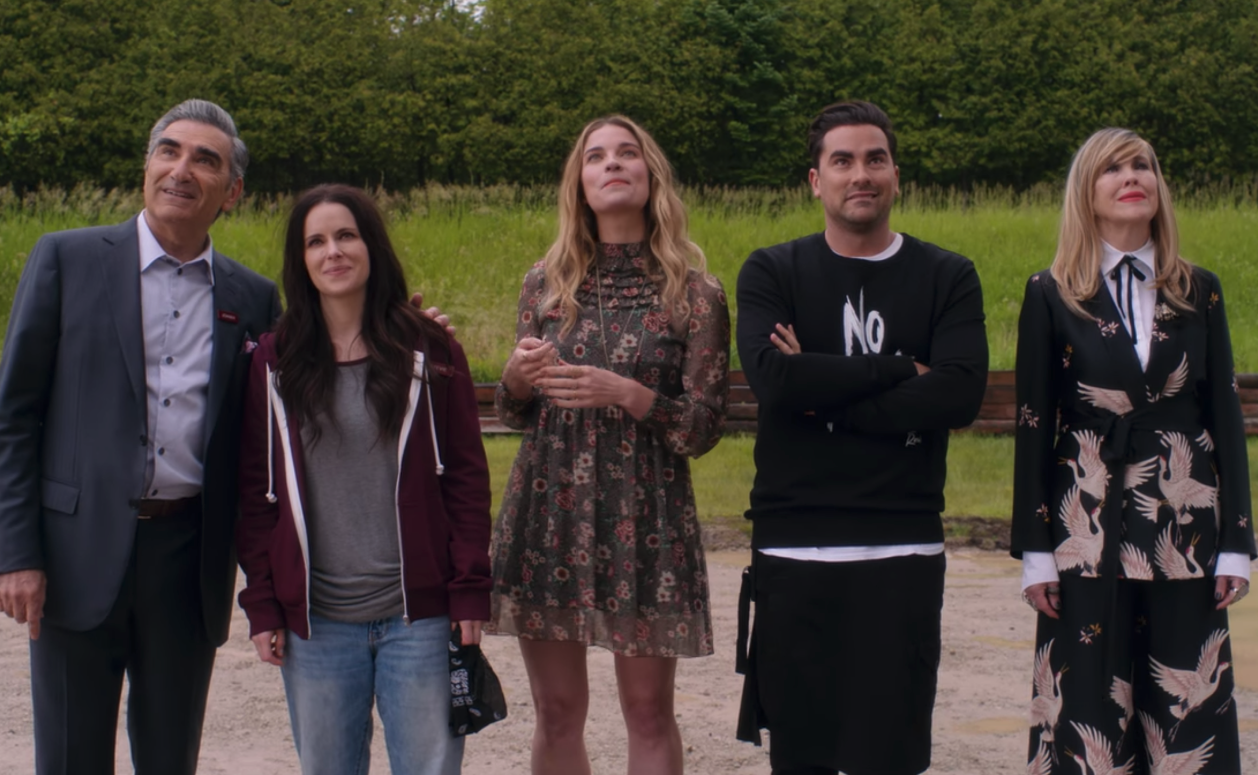 29.
When everyone sent Alexis flowers after her "PR stunt" with the crows for The Crows Have Eyes III: The Crowening was a success.
30.
When Ted and Alexis shockingly and heartbreakingly decided to break up after Ted was offered a full-time job in the Galapagos.

31.
And finally, when Moira and Johnny simply visited THE creek.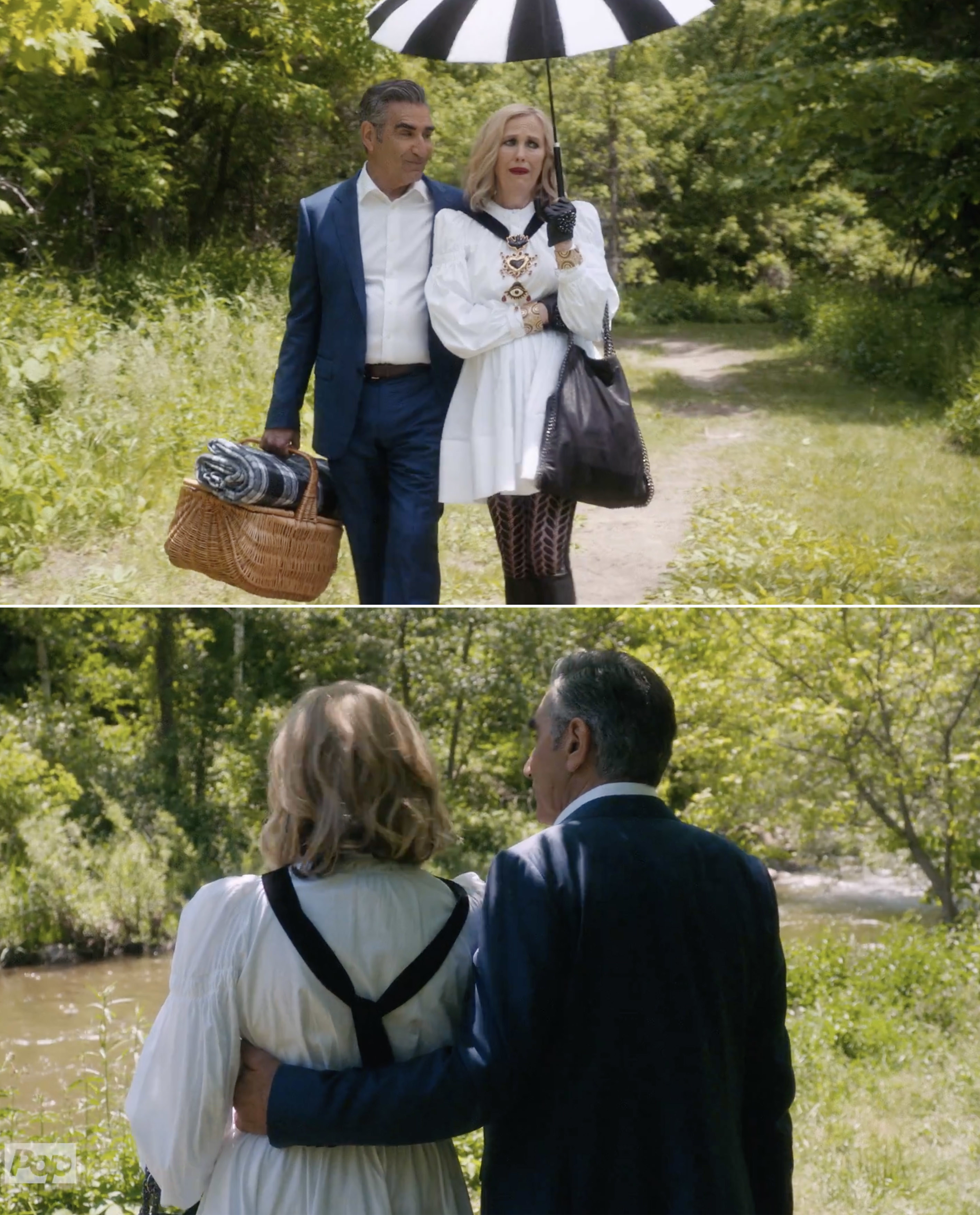 Do you have any other moments from Schitt's Creek that always make you cry? Tell us in the comments below!