The series was nominated for Outstanding Comedy Series.
Both Catherine O'Hara and Eugene Levy were nominated for Outstanding Lead Actress and Actor in a Comedy Series respectively.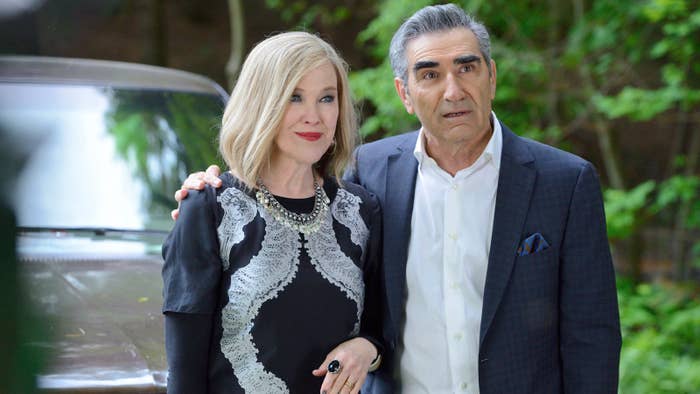 Catherine and Eugene previously won Emmy Awards in the '80s for writing episodes of Second City TV Network.
Schitt's Creek also scooped up a nomination for Outstanding Contemporary Costumes — I'm glad someone has recognized the sheer brilliance of Moira's outfits.
Schitt's Creek is no doubt one of the best comedy series currently airing and is also extremely underrated, so this is a HUGE moment for the show.
Dan Levy was the first of the cast to post something about the nominations with this tweet:
And if you really want to get emotional, the replies to Dan's tweet are simply the best:
The nominations for Schitt's Creek come after the cast and crew created their own Emmy consideration campaign.
Basically, the series couldn't afford big billboards to get Emmy voters attention, so our little Canadian series did it themselves via social media.
So, this is the best news I've heard all day and I'm going to be rooting for Schitt's Creek at the Emmys in September.