"One Day At A Time" Was Just Saved From Cancellation, And The Cast Is Rightfully Freaking Out
Dale, PopTV, Dale!
The small channel, which is home to Schitt's Creek in the US, will begin airing new episodes of One Day At A Time in 2020.
After a strong #SaveODAAT campaign by fans, the actors, and creative team, we can finally rejoice that we don't have to say goodbye to the Alvarez family after all.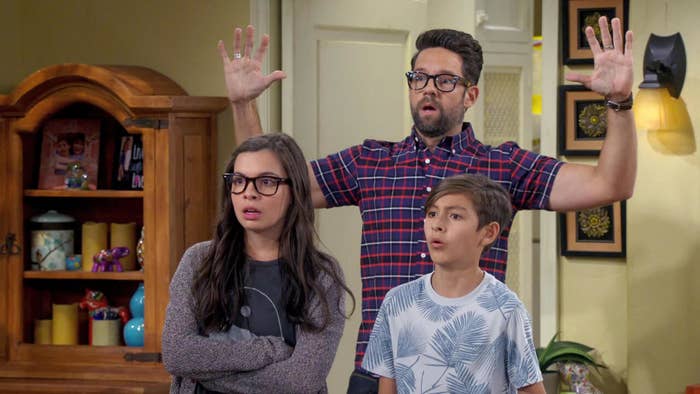 Shortly after the news broke, the cast, creative team, and celebrity fans of the show are just as excited as you:
Creator Gloria Calderón Kellett says that she can't wait to share more stories with fans:
Isabella Gomez, who plays Elena, literally couldn't believe the show was saved:
Our queen Rita Moreno said #SaveODAAT is totally old news now:
Norman Lear said that he's glad he continues to work with his family:
Todd Grinnell, who plays Schneider, thanked everyone "who tweeted and posted and shouted from the rooftops":
Stephen Tobolowsky, who plays Dr. Leslie Berkowitz, can't believe that miracles do happen:
Lin-Manuel Miranda, who championed for the show to be saved, was thrilled:
Basically, if you need me I'll be dancing around and praising the TV gods that this is happening.