1.
This story of Luke visiting One Day at a Time actor, Santina Muha, in the hospital:
2.
This touching account of Luke helping out during a flood in Tennessee in 2010:
3.
This anecdote of Luke being a truly caring next-door neighbor:
5.
This revelation from Riverdale showrunner, Roberto Aguirre-Sacasa, that Luke would call him before shooting every one of his scenes for the show:
7.
This reminder that Luke literally leapt off stage mid-show to help people:
9.
This beautiful thread from actor Heather Matarazzo:
10.
This iconic story from the 2008 Writers Strike: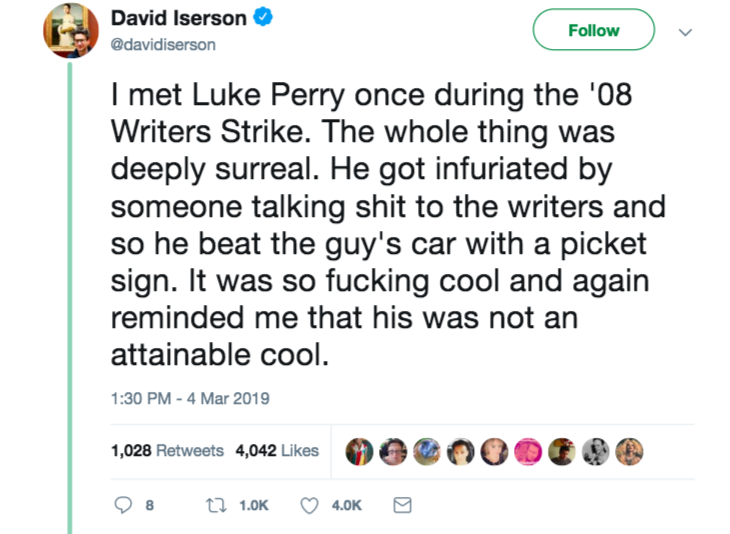 11.
This campaign story that demonstrates Luke's total humility:
12.
This story about how Luke made sure to thank every reporter that interviewed him:
13.
This interrupted dinner story that ended in an amazing photo:
14.
This incredibly pure anecdote about Luke as a customer: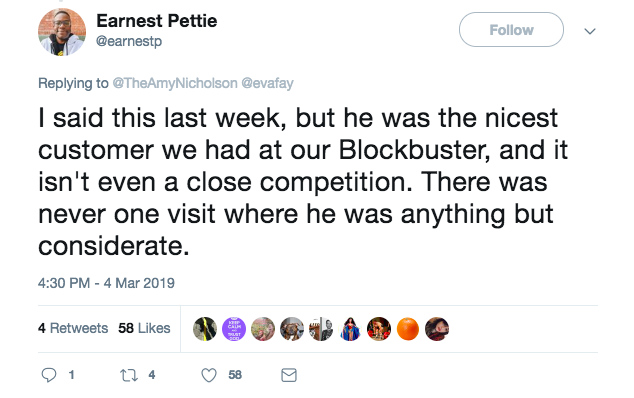 15.
This early story about the Buffy the Vampire Slayer movie from Joss Whedon:
16.
This pure gentlemanly story:
17.
This thread full of anecdotes, each more incredible than the last:
18.
This epic train ride to Comic Con: